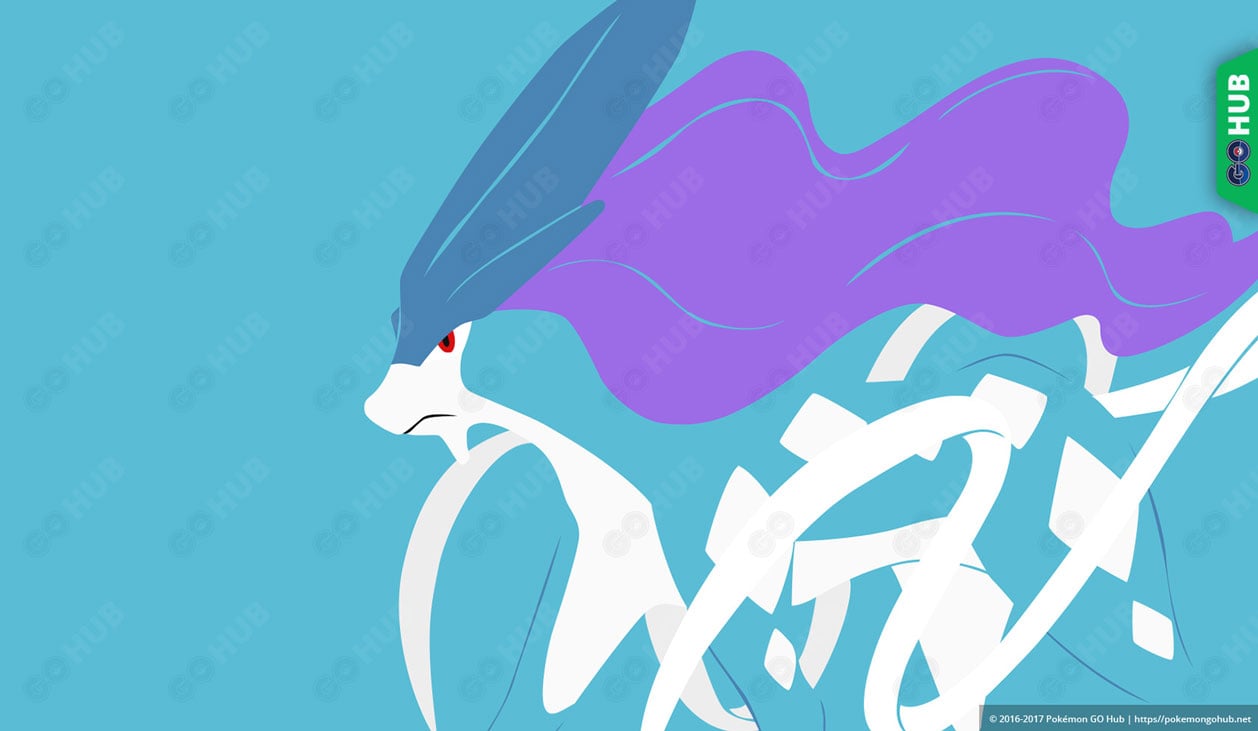 Suicune is one of the Legendary Raid Bosses in Pokemon GO, part of the Johto Beasts trio. Suicune Boss CP is 34471 and it can have Max Capture CP of 1613 (Level 20, perfect IV score).
It is not soloable and it is required to have at least 6-7 Trainers in order to take it down. Suicune is a pure water type, in may ways similar to a weaker version of Lugia.
Suicune is currently available throughout Europe and Africa (until October 31).
Suicune Raid Counters
Legendary
Counters
Suicune

Raikou
Thunder Shock 

electric

Wild Charge

electric


Thunderbolt

electric

Zapdos
Charge Beam 

electric

Thunderbolt

electric

Exeggutor
Confusion 

psychic

Solar Beam

grass

Dragonite
Dragon Tail

dragon

Outrage

dragon

Venusaur
Razor Leaf 

grass

Solar Beam

grass

Vileplume
Razor Leaf 

grass

Solar Beam

grass

Jolteon
Thunder Shock 

electric

Thunderbolt

electric

Weakness 

electric

grass
Suicune Raid Counters Explained
Suicune is a pure water Pokemon, however, his moves are quite varied and his typing makes him difficult to counter with the armies of Golems we powered up for the Legendary Birds.
We recommend using a small Zapdos battalion, bolstered with Exeggutor and Venusaur Solar Beam calvary. Dragonite is an option also, but keep in mind the following: if it's Electric type or it has Solar Beam it's good. Every other choice is more or less the same thing.
Suicune has access to following moves (best moves are marked bold):
Extrasensory

psychic

Hidden Power
Hydro Pump

water

Buble Beam

water

Water Pulse

water
Additional Suicune Counters
If you've been following along, and we know you did, you are aware that Suicune can only be effectively countered with Electric and Grass types. Bring your Tangela, your Ampharos, Victreebel and Lanturn to this fight if you need a solid Team Two.
We always recommend Lanturn as a Team Two member, especially as he has solid stamina and access to Electric type moves, so don't forget that. Tyranitars and Golems are better left benched.