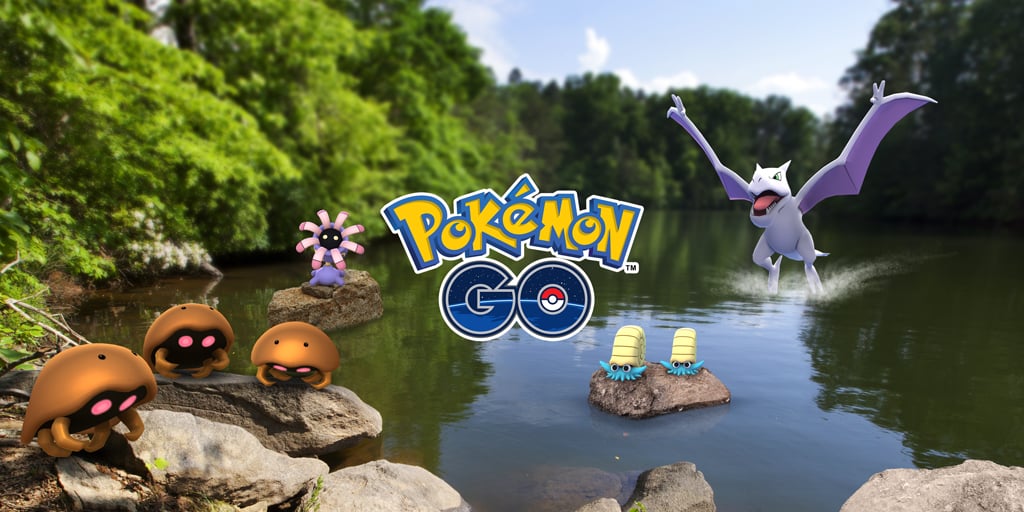 Pokemon GO Adventure Week (also known as the Pokémon GO Rock Event) is a celebration of exploration and adventure in Pokémon GO, lasting for 7 days and offering great rewards to participating Trainers.
The event starts on May 24 2018 at 1:00 P.M. PDT and features increased Rock type spawns, 4x the regular Buddy Candy, extra XP for spinning PokéStops and 10x extra XP for spinning unique PokéStops or Gyms.
Pokémon GO Adventure Week Event 2018
Name
Adventure Week 2018
Description
Pokemon GO Rock Event
Start date
May 24th 1:00 P.M. PDT
End date
June 5th 1:00 P.M. PDT
Effects

Increased

rock

spawns
Bonus XP for spinning PokéStops / Gyms
10x Bonus XP for spinning new PokéStops / Gyms
Buddy gains Candy 4X faster
List of boosted rock types
Leave No Stone Unturned during This Adventurous Event!
Trainers,
Adventurous new research is on tap during an exciting in-game celebration! Starting on May 24 at 1:00 P.M. PDT, unique Field Research will be available with some exciting rewards, including a Raid Battle appearance by Pokémon such as Aerodactyl.
Throughout the celebration, Rock-type Pokémon such as Geodude, Lileep, and Nosepass will appear more frequently in the wild. There are also incentives to trek around: your Buddy Pokémon will earn Candy 4× faster throughout the event! Plus, you'll receive extra XP for spinning the Photo Discs at PokéStops or Gyms—up to 10 times the usual amount if this is your first time encountering a unique PokéStop or Gym!
Fortune favors the bold, Trainers, so join this adventure before it ends on June 5. Get up and GO!
—The Pokémon GO team