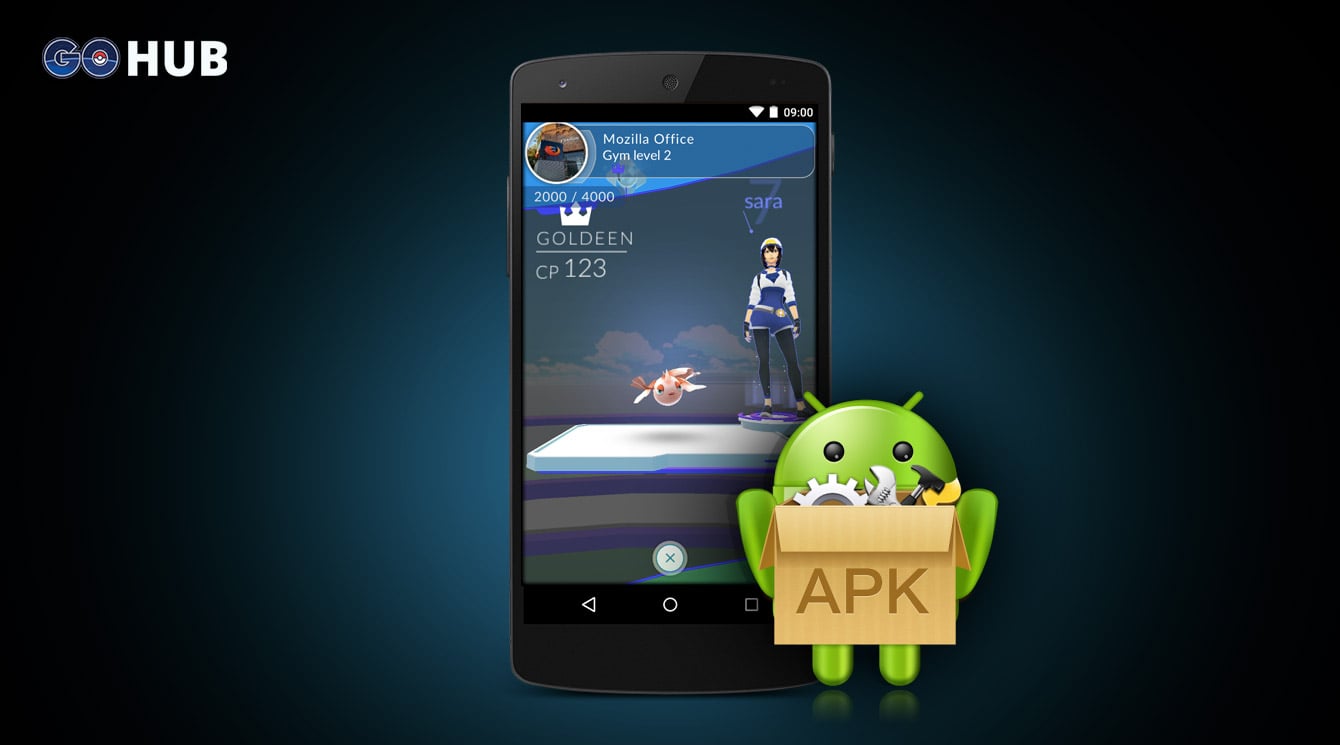 Pokémon GO APK and how to get it on the top list of questions we get with every update Niantic releases. After receiving numerous conflicting questions from confused readers, it's time to clear the air and cut through the confusion with a simple guide.
TLDR:
Downloading and using an APK is safe and not against Pokémon GO's ToS
You should get your APKs from a reputable site: APK Mirror is our choice
Your phone needs to allow installations from non-Google Play sources in order to use APKs
What is an APK? How is it distributed?
An APK is an Android's version of an installation file (basically a zip archive) used to distribute Android games. Every time when you download an app from the Google Play store, your phone downloads an APK from the store and installs it. The APK contains all of the essential assets to run the app, but the app can still download assets from the developer's backend (or anywhere else for that matter).
When the developer uploads a new version of the APK, regional versions of the Google Play store gradually accept it and kick off update distribution. Therefor, some users receive the update before others — sometimes it can be a few minutes, but often it is anywhere from 10 – 24 hours before the update is available worldwide.
To avoid / circumvent this mechanism, Android users have built a number of websites where other users can share their update as soon as they get it, enabling the rest of the world to "skip the que" and avoid waiting for Google's Play Store to distribute the update in their region.
Is using an APK against Pokémon GO's Terms of Service (ToS)?
Absolutely not! The APK you're downloading from an APK website is the actual version of the game you would receive whenever your regional Store starts the update distribution.
Using APKs has nothing to do with Terms of Service and if someone in your local group is sharing these false rumors correct them and show them this article. They clearly have no idea what they're talking about.
Are APK websites safe and how to be sure?
Yes, APK websites are safe, especially the popular ones. In order to protect their users from fake APKs, websites like APK Mirror share their verification results publicly which anyone can check. Avoid, at all costs, shady APK websites that don't publish verifiable APK signatures.
APK verification results contain the following info:
signature verification: indicates which party signed the APK
certified fingerprints: cryptographic signature guarantees the file is safe to install and was not tampered with in any way.
file hashes: you can verify the file you downloaded is not corrupt and was not tampered with using these file hashes
How to install a Pokémon GO APK
#1 Setup your phone
Android 6.0+ and 7.0+
Before you can install an APK on your phone you will need to make some security adjustments. Go to Menu > Settings > Security > and check Unknown Sources to allow your phone to install apps from sources other than the Google Play Store.
Android 8.0+
On Android 8, you'll be you'll be prompted to allow your browser or file manager to install APKs the first time you attempt to do so. No need to toggle a global setting.
#2 Download the APK
Head over to APK Mirror and fetch the latest version of Pokémon GO
#3 Install the APK
If you don't believe us, please read Google's official article on Alternative distribution options.
Benefits of using APKs
You get the update faster — sometimes this can be a good or a bad thing, depending on the quality of the update
You can easily downgrade — not satisfied with how the latest update works? No problem, just uninstall the game and grab an older version (must be above the last forced update!)