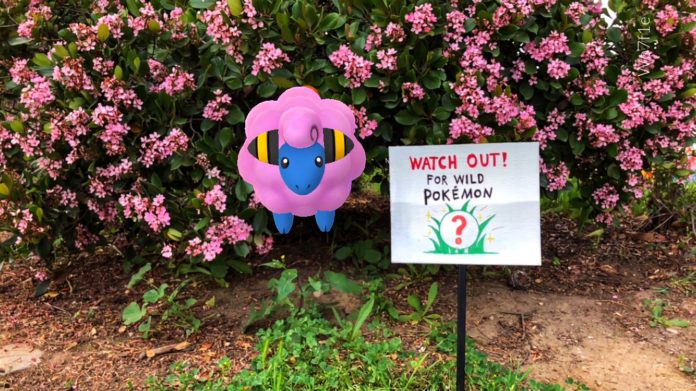 April's Community Day has come and gone leaving a wake of pink puff and cotton candy fluff everywhere! As the day progressed, the excitement was felt across the world. The 15th saw Trainers around the world flocking to parks and shepherd in shiny Mareep.
We at the Hub have been asking each Community Day that you share your experiences with us. The #community-day-april channel lit up with your responses. With the assistance from the Hub team members Zeroghan, Boonslevin, Pacadermic and thebestantman, we have once again collected all of your amazing pictures and testimonies that we compiled into this month's Community Day Photo Atlas.
The Community Day Photo Atlas
Click the Shiny Mareep icons to display the submitted pictures / testimonies from the April 15th Community Day. Click the Shiny Dratini and Bulbasaur icons to display the submissions from the February and March Community Days. Explore the experiences shared around the world and remember, we are all one global community!
---
Featured Community Day Photos
There were so many amazing pictures shared by our user community this month. The following are some of Hub team's overall favorites from around the world.
Featured Testimony
Sherman Oaks, Ca – Two local Pokemon Go community leaders, London and PokeShermanOaks, decided they wanted to come up with a way to inspire their fellow adventurers by giving back to the community. The leaders turned to their Slack group and announced that they would be coordinating a food donation of non perishable items for Loaves and Fishes; a non-profit in Van Nuys, Ca. The day of the event Trainers gathered at The Great Wall of Los Angeles with items in hand, and open hearts. In total, a full truck load of food was collected and donated. Thank you London and PokeShermanOaks for putting together this amazing event and sharing this story with all of us.
Conclusion
The Pokemon Go Trainer Community is one that never ceases to amaze and inspire. You all deserve a huge thank you for helping us continue this amazing project and sharing your adventures with the world!
Full picture album
If the imgur embed is not rendering properly, click here: Pokémon GO Hub's Community Day album: April 2018.