Get ready to defeat Team GO Rocket Grunts in Pokémon GO with our comprehensive Team GO Rocket Grunts Guide! Our up-to-date guide includes Grunt lineups, best Pokémon to defeat Team GO Rocket Grunts, catchable rewards from Grunts, and a list of new Shiny Shadow Pokémon.
Increase your chances of victory against Team GO Rocket Grunts in June 2023 with our exclusive Team GO Rocket Grunts Guide and the best Pokémon line-ups to defeat all Grunt fights in the game. Defeating Team GO Rocket Grunts rewards 1× Shadow Shard.
Don't forget to check out our Team GO Rocket Leaders guides for Sierra, Arlo, Cliff, and Giovanni – we've got the perfect strategy guides to help you win against Rocket Leaders as well.
---
Recommended team for defeating Team GO Rocket Grunts
3kkology here, updating this guide for everyone to use to take down Go Rocket invasions. I wanted to provide my dedicated Go Rocket team that I use for efficiency when taking down large invasion of Go Rocket grunts.
It can be annoying to look at this guide for every grunt and remember what Pokémon is best for each encounter. This is the team that I use for every Go Rocket encounter and it has yet to fail me. Feel free to copy and try for yourself.
Pokémon
Fast Move
Charge Moves

Rhyperior

Charizard

Lucario

Shadow Ball
Power-up Punch
The lead is Rhyperior. Lucario Power-up Punch is very powerful because of the delay in attacking by grunt Pokémon after using charge moves. Charizard is great for similar reason because of Dragon Claw and the fire type attacks over good coverage. You can really limit the amount of fast moves the Go Rocket grunt can get off. This team is very well rounded for all grunt encounters. With a lack of Gyarados and Dragonites in this round of grunt encounters, this team is great against all grunts.
Shiny Shadow Pokémon from Team GO Rocket Grunts
Shadow Pokémon caught from Grunts are shiny eligible in Pokémon GO. Since the Team GO Rocket Takeover Event: June 2023 event, select Pokémon caught from Team GO Rocket Grunts have a chance to be Shiny, allowing Trainers to collect Shiny Shadow Pokémon much easier than before.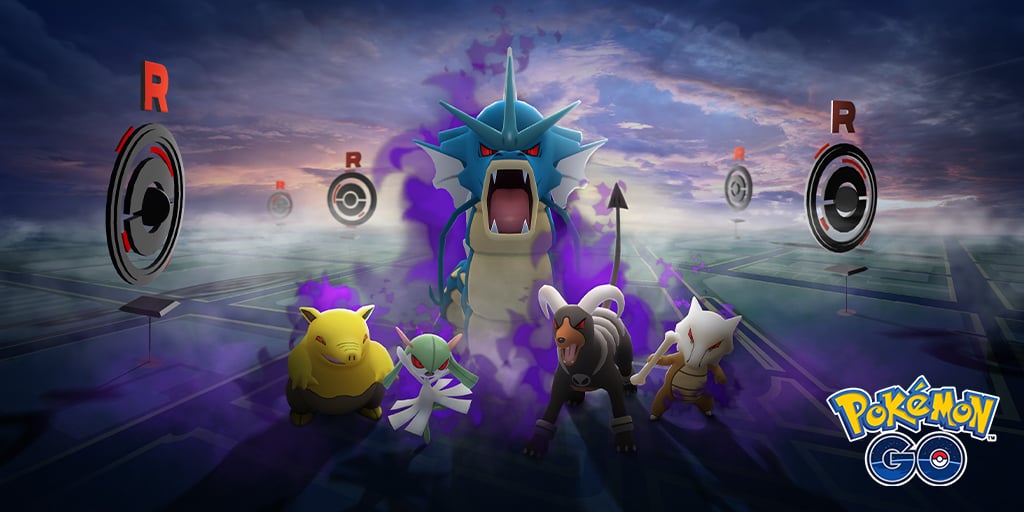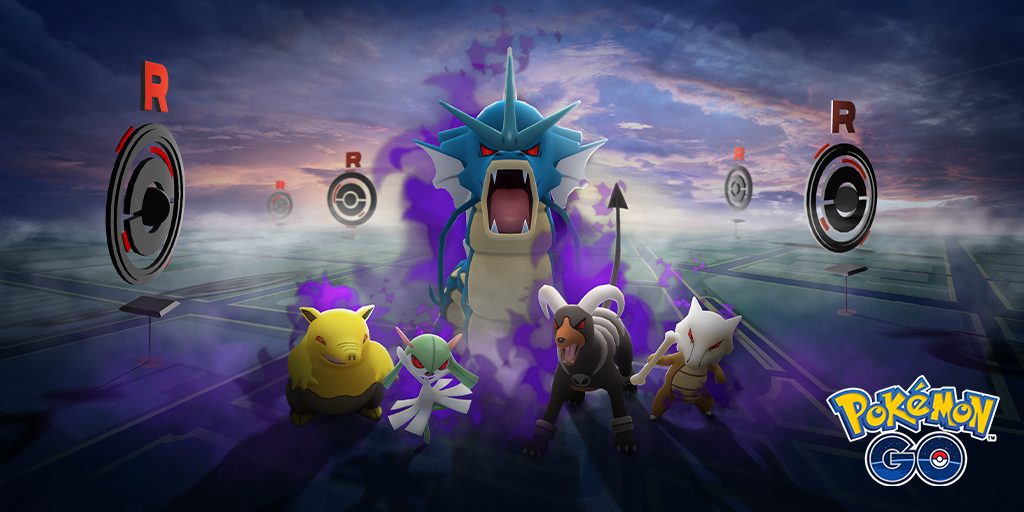 Team GO Rocket Grunt mechanics
Grunts will randomly select one 1 Pokémon from each of the 3 columns (#1 – 3) to build a team. Before starting the Team Rocket Battle encounter in Pokémon GO, the Grunt will taunt you. We use this taunt line to figure out which type of Pokémon he / she will use in the fight.
Team Rocket Grunts do not use shields, which gives you an additional edge in these battles. You should shield against every Charge move they use (the charged attack the Shadow Pokémon use in battle is not Frustration, but a regular move from their move pool).
Every Pokémon that faints on your team reduces the number of Premier Balls you will get for the Shadow Pokémon catch encounter. It's in your best interest to switch low HP Pokémon before they faint. There is a slight delay in Rocket Grunts attacking after charge moves are used or Pokémon are switched, which you can take advantage of to make your victory that much easier.
Your Pokémon are not automatically healed after the battle. If you lose, you can re-match and the Grunt will have the same Pokémon again. There's no penalty for rejoining.
You can walk away from the Poke Stop once the encounter starts. There's no distance limit on how far you can move (or at least we never reached it). We tested this up to almost 500 meters (0.31 miles).
These taunts indicate the strongest Pokémon you will face, not the one you can catch. The Team Rocket grunt gives hints on the type of their third Pokémon. You will always be catching either the first or the second Pokémon that they used
Credits and thank you
We wish to say thank you to everyone that contributed their data to our Team Rocket Battles research project. This guide is made possible solely on the merit of the data you provided! Thank you! If you want to join our Discord server, please do so, we are planning to hold more research projects in near future.