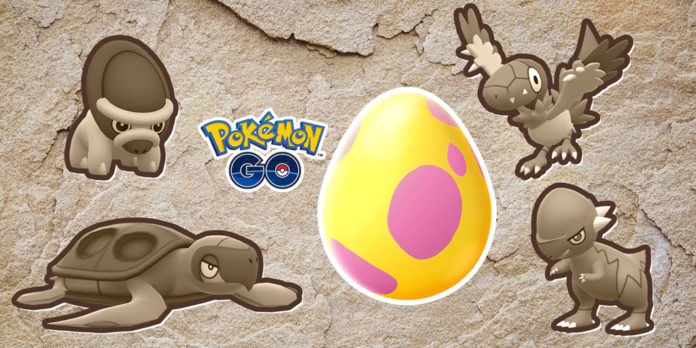 Strange goings on in the world of Pokémon GO mean that from now on 7 km eggs will only be hatching fossil Pokémon! Niantic has just announced that 7 km eggs will be getting special treatment for a while, featuring good ol' fossils.
At the time of writing it is not clear how long this switch up will last for, but we have it on good authority that Spark is on the case – be sure to quickly farm and hatch these eggs.
What we know so far
Fossil Pokémon Omanyte, Kabuto, Aerodactyl, Lileep, Anorith, Cranidos, Shieldon, Tirtouga and Archen will now be the only Pokémon hatching out of 7 KM eggs. They have been removed from the 2,5 and 10 km egg pool.
Riolu will now be hatching from 10 km eggs.
Featured fossil Pokémon
Be aware that only new Eggs are eligible for event specific hatches. No additional bonuses have been announced.