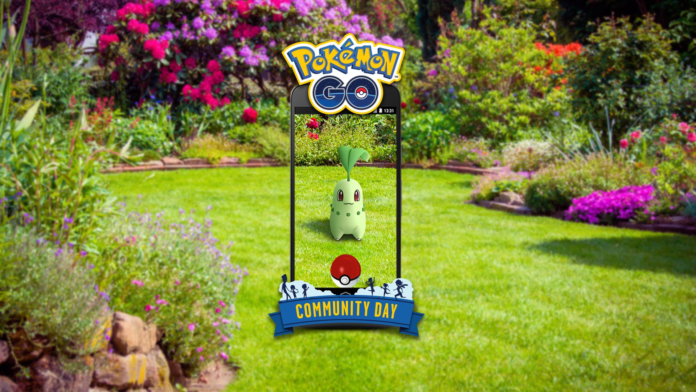 Wow that was fast, right trainers? It seems that the pattern did not die with this month's Eevee community day, as it lives on and is giving us the first Generation 2 starter!
| | |
| --- | --- |
| Pokemon | Chikorita |
| Date | Saturday, September 22nd 2018 |
| Bonuses | 3x Catch XP and 3-hour lures |
| Move | Announced Later (Probably Frenzy Plant) |
| Favorable Weather | Sunny |
Chikorita is a cute Pokemon, though its family is not at all prominent in the meta game, and likely will not be even after this Community Day.
For now, let us look at the shiny versions of these wonderful grass dinosaurs, shall we? They resemble Autumn leaves, and results in many people naming their shinies 'Autumn'.
Cute fall colors, perfect for September, no?
In other news, we have also gotten confirmation on the next two Community Day dates, being October 21st (Sunday) and November 10th (Saturday). We have no hints as to what the featured Pokemon will be (but we can assume Cyndaquil in November).
Last Community Day
With the new Community Day announcement we also get the stats of activity from Eevee Community Day! It seems Mystic has taken back North America from Instinct's reign over the past few months, but Instinct in turn took over South America from Mystic. Valor still holds tight onto Australia and some surrounding islands.
Almost the same every month, with Instinct and Mystic really pushing each other's territory lately!!! How did your Eevee Community Day go? (What we mean to ask is how many Eevees did you have to evolve to get all three gen 1 evolutions? Took me 9 tries).
Let us know in the comments below! What do you think about Chikorita Community Day?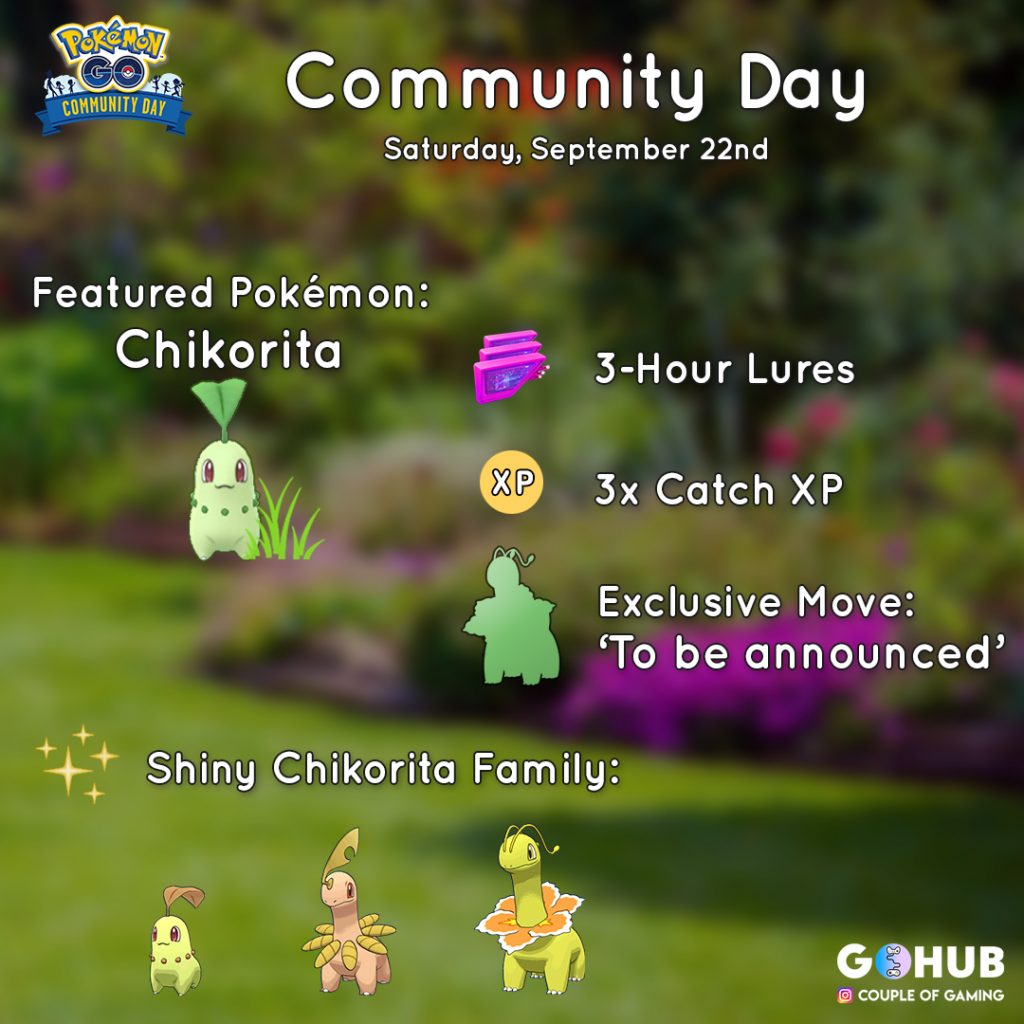 P.S.
If you're wondering about Meganium's performance with Frenzy Plant it's mediocre at best, ranking slightly under Venusaur with Solar Beam. In other words, it's like Hydro Cannon Blastoise – a hefty upgrade for that particular Pokemon, but still not useful in any realistic scenario.