Trainers, the last Darkrai Raid Hour takes place today, October 30, from 6 PM to 7 PM local time. From 6 PM to 7 PM there will be an increased number of Raids featuring Darkrai. Darkrai leaves Pokemon GO raids after November 1 (1 p.m. PDT), making this one of the last chances to get it. Confirmation from New Zealand has already arrived on reddit, so there's no missing out on this one.
Related guides
Darkrai is one of the best Dark types in Pokemon GO to date (check Darkrai in the Meta Game article by Kratos) and we expect an excellent turnout for this Raid Hour. Combine that with the fact that you can get 12 Candy per catch (Silver / Regular Pinap) and you got yourself one lucrative raid hour.
Darkrai is quite difficult to defeat and to catch. Be sure to have a 6-7 players strong group if you are not using optimized counters. We had big problems with 5 mixed level players and non-optimal counters. In order not to waste time, prepare your team ahead.
Darkrai counters infographic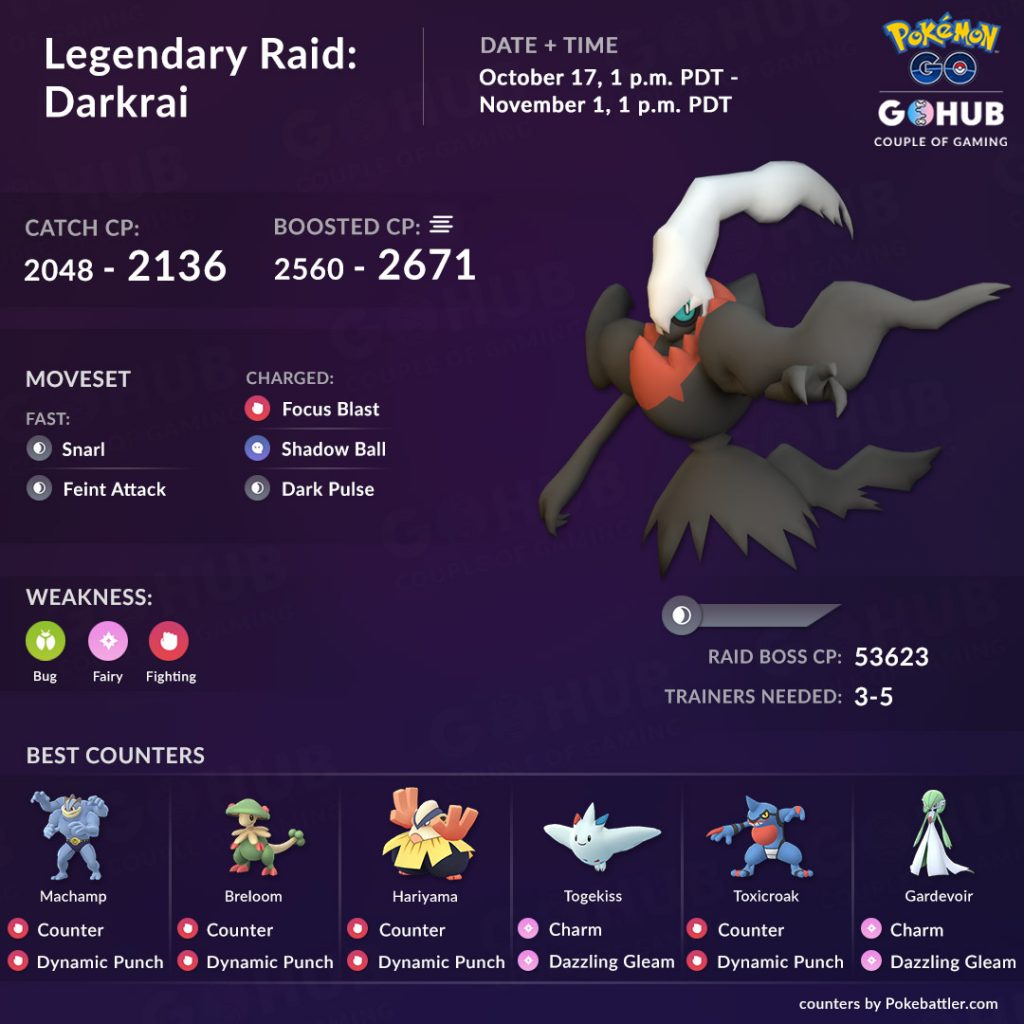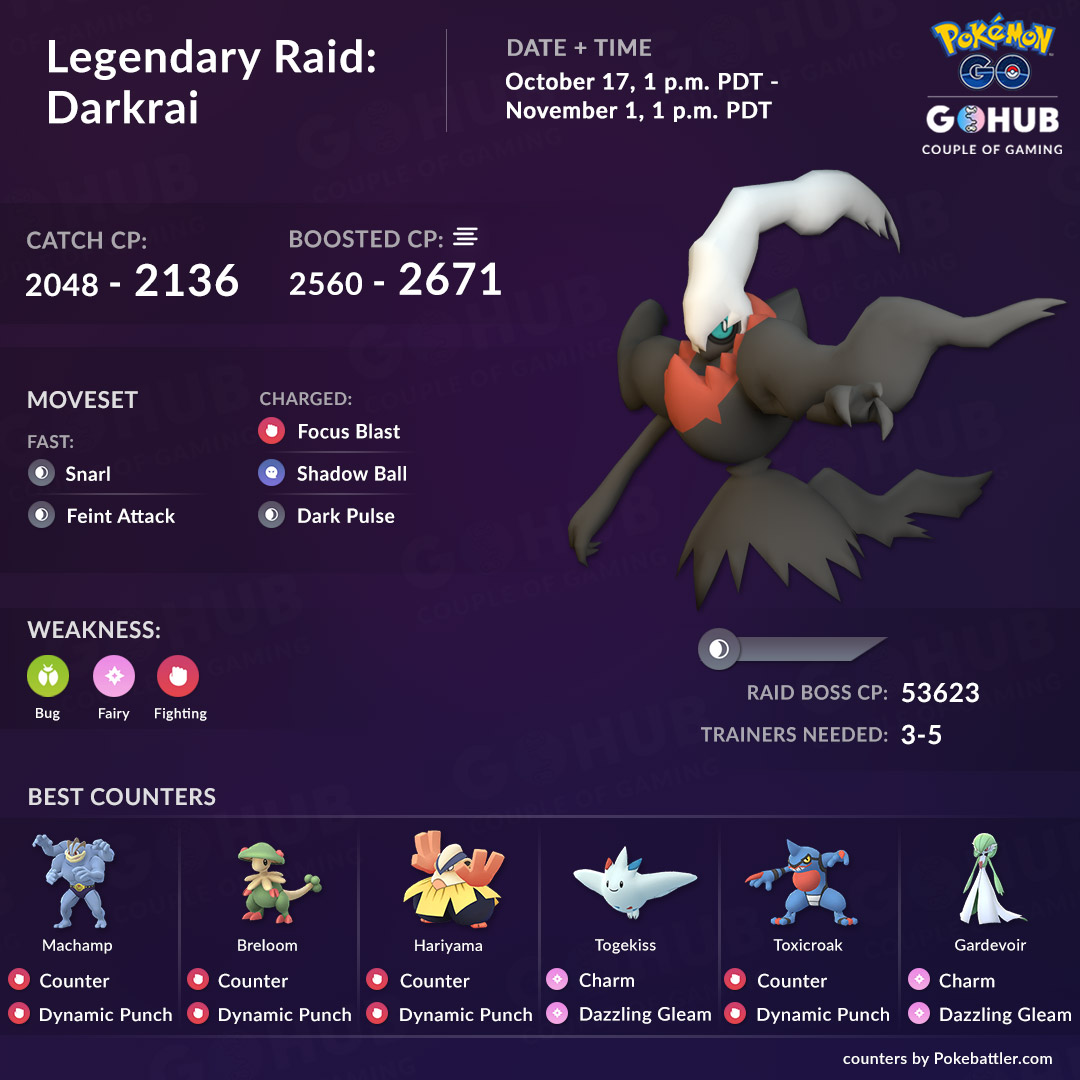 Darkrai counters
#
Pokemon
Fast Move
Charge Move
1.

Machamp

Counter

Fighting

Dynamic Punch

Fighting

2.

Togekiss

Charm

Fairy

Dazzling Gleam

Fairy

3.

Hariyama

Counter

Fighting

Dynamic Punch

Fighting

4.

Toxicroak

Counter

Fighting

Dynamic Punch

Fighting

5.

Heracross

Counter

Fighting

Close Combat

Fighting

6.

Breloom

Counter

Fighting

Dynamic Punch

Fighting

7.

Blaziken

Counter

Fighting

Focus Blast

Fighting

8.

Granbull

Charm

Fairy

Play Rough

Fairy

9.

Gardevoir

Charm

Fairy

Dazzling Gleam

Fairy

10.

Emboar

Low Kick

Fighting

Focus Blast

Fighting

11.

Yanmega

Bug Bite

Bug

Bug Buzz

Bug

12.

Pinsir

Bug Bite

Bug

X Scissor

Bug

13.

Lucario

Counter

Fighting

Close Combat

Fighting

14.

Scizor

Fury Cutter

Bug

X Scissor

Bug