Hey Trainers,
The Pokémon Company has recently announced they will be closing down their Pokémon Trading Card Game Online client in favour of a new application made in house; Pokémon Trading Card Game Live.
Their past client (PTCGO) was outsourced to Dire Wolf Digital and has been running since March 2011. Many events and tournaments have been held in the client, especially over the pandemic season with the Players Cup series. PTCGO has been an important part of the card game's community over the years, so the decision to flesh out the experience into a new, hopefully, a better application was inevitable.
PTCGO In Retrospect
PTCGO was well known for its trading economy, with players being able to offer any card or packs of cards for other cards or packs of cards. For instance, I could offer a pack of the newest set for a Zacian V. Whether or not this trade would be accepted, however, is up to the people. The economy being decided by the players was either a blessing or a curse, with the most powerful cards undoubtedly being the most popular, and therefore most expensive. An example, at the time of writing, is the promo card Jolteon V going for an astronomical 18 Evolving Skies packs. I specify "at the time of writing" because the market is incredibly volatile and subject to change on a whim.
PTCGO had support for 4 formats: Standard, Expanded, Legacy, and Theme.
Standard league is the most popular for tournament play. Tune into a Pokémon Worlds event and odds are they're playing Standard. Standard is comprised of a rotating list of cards, at the time of writing it's made of any card from the base Sword and Shield set onwards. Next year, around August-September, it'll rotate to the Battle Styles expansion onwards.
Expanded is the most consistent format, never rotating whole sets out, although some troublesome cards have been banned from play. Seeing how cards printed years apart will interact can be quite fun, which makes Expanded my favourite format. Expanded is comprised of most cards from the base Black and White set onwards, with a ban list.
Legacy has quite an entry barrier, so it's sort of an exclusive club. Legacy is comprised of the sets Heartgold and Soulsilver though to Legendary Treasures, the last of the Black and White sets. It can only be these cards, and will never be subject to rotation or new additions to shift it drastically. Some staple cards of this format were significantly expensive, like Junk Arm and Tropical Beach, so it has a small but dedicated playerbase.
Theme is the beginner's format. You can only use pre-built theme decks, which can be bought for pretty cheap, even with in-game currency. Most theme decks are overloaded with energy cards and junk supporters, however, so the Theme format is something that you have to work your way out of.
PTCGO had a ladder system, where every 3-ish weeks you could earn points to climb towards earning rewards and special cards, like GX or V attribute Pokémon and full art supporters. Each day there was also a smaller ladder for smaller rewards, like coins and tournament tickets.
Speaking of, Tournaments! Players can participate in quick tournaments to earn packs that can be traded, a rare commodity. The 3 formats you can participate in are Standard, Expanded, and Theme, the former two taking 8 tickets to enter and Theme taking 4. Whenever a new set is released, the tournaments give out packs of cards from that new set exclusively for a short period, so it's usual for people to save all their tickets for them.
There are some small-scale features in PTCGO too, like Challenges. These tend to be small tasks along the lines of "evolve X X-type Pokémon", "Deal X damage with X-type Pokémon", etc. These give out XP for that type, which after a level up gives you deck cosmetics themed for that specific type. There's also the Trainer Challenge, which pits you against NPC trainers, most of which use really outdated decks from the XY era. It's not really worth discussing.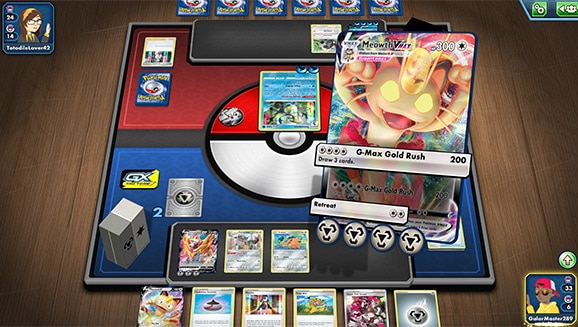 Live's New Features (That We Know Of)
Now that we've gone over the past, let's talk about the future, eh?
Live will have 3 currencies: Coins, Crystals, and Credits. Coins are used exclusively for aesthetical items, like deck boxes and avatar clothing. Crystals are used to purchase packs, bundles, promo cards, and the battle pass. Credits are obtained by getting duplicate cards, and are used to buy any specific card. According to some sources, it appears that all currencies are entirely earned in-game without microtransactions, but I'll edit this part out if I'm wrong.
There will be a battle pass, with an option to spend crystals for better rewards. It's unclear what the rewards are and how well it's valued, so let's wait and see. There are also daily tasks, which reward the aforementioned currency.
Each player can create a fully 3D avatar. It sure is a thing you can do.
Each player will get 8 starter decks to begin with, and the application will have an in-built tutorial. Combined with the casual mode for practicing, Live should be really easy to join for new players.
Live will have both a Ranked and a Casual mode, and players will go against players of a similar skill level. At launch, only the Standard format will be playable, with Expanded being introduced after updates. The main gameplay will be the usual Pokémon Trading Card Game gameplay, completely untouched.
Live has been formatted with mobile in mind, to open the game up to as many people as possible. It should provide a clear user-friendly interface, even on a touchscreen.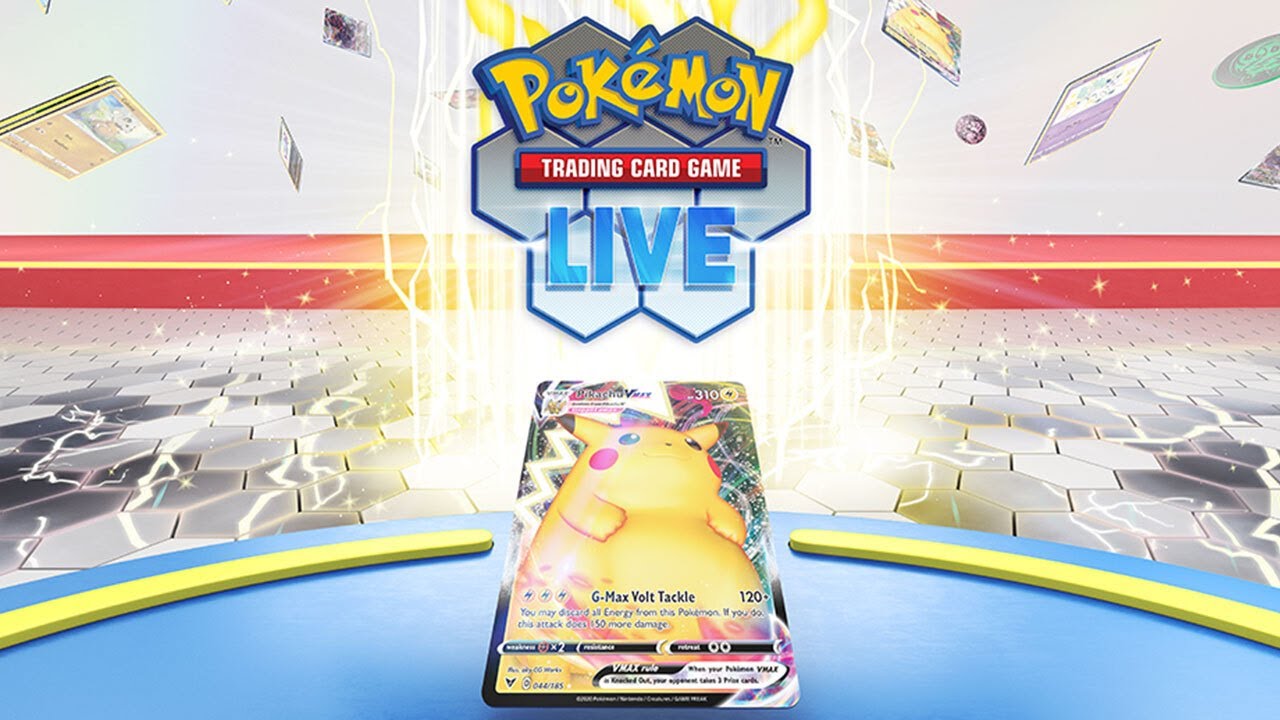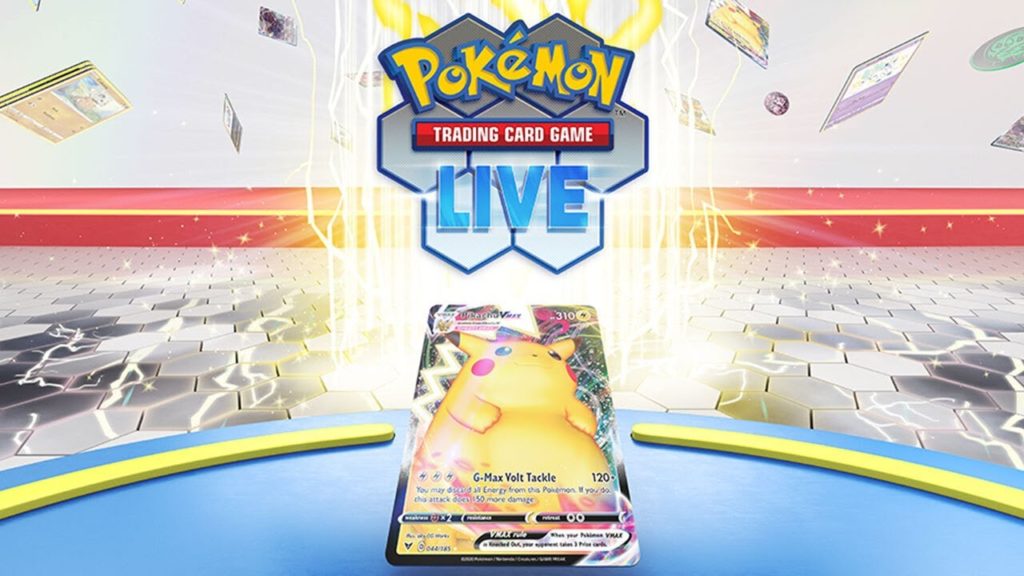 What's Getting Ported Over?
If you use the same Pokémon Trainer Club account between PTCGO and Live, 4 of each card, 1 of each Prism, Ace Spec, and each part of V-Union cards, and 59 of each basic energy card from Black and White onwards will be transferred over. Unopened packs will be converted into crystals, with the following exchange rate:
– 1 to 9 unopened items in PTCGO = 250 Crystals awarded in Live
– 10 to 24 unopened items = 550 Crystals
– 25 to 49 unopened items = 1,125 Crystals
– 50 to 124 unopened items = 2,350 Crystals
– 125+ unopened items = 6,200 Crystals
Excess cards over 4 and packs over 125 will be discarded, as a warning.
Cards from the Heartgold and Soulsilver expansions and Call Of Legends will not be transferred over. As such, Legacy will not be supported in Live.
Certain deck cosmetics will be ported over, but it's not terribly clear specifically which will be.
Coins and Tournament Tickets from PTCGO will not transfer over. Better spend them! Your decklists also won't transfer, but they can be exported from text. Copy and paste them into a notepad doc for future use!
I'll leave these 2 support articles here for clarity.
Transferables
Untransferables
Reception
Reception to PTCG Live has been very mixed among veteran players. Some veterans are happy about it, seeing it as the only way for the game to grow moving forward, and are excited to see the game become more user-friendly. Other veterans, on the other hand, are upset that their large collections will lose their value, are upset at the Legacy format's departure, Expanded not being available at launch, and/or are seeing it as a 'cash grab'. No matter which side you're on, it's of course a drastic shift in how people will play the trading card game online.
Conclusion
PTCG Live will be integral in broadening the scope of Pokémon Cards in the public consciousness into more than just pricey bits of cardboard you can sell; There's a game attached to them too! Since Live will be coming to Mobile too, would Hub readers be interested in more Pokémon Card articles (Pokémon TCG Hub, if you will)? Top decks, new card discussion, etc? Be sure to let us know!