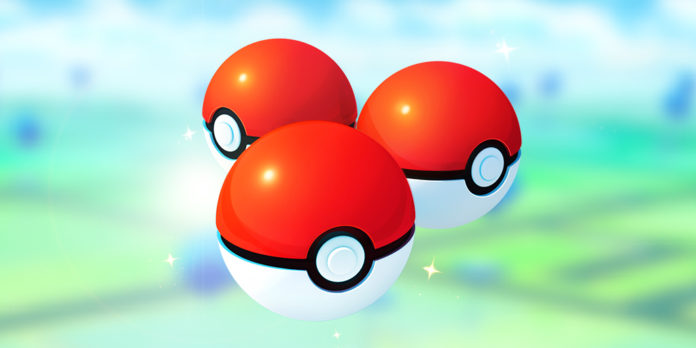 In order to help players stay at home, Niantic is making a set of changes that help a growing number of Pokémon GO players who are stuck indoors. The new changes are as follows.
Increased Daily Bonuses, changes to Gifts, and rotating 1 PokéCoin bundles
3× Stardust and XP for your first Pokémon catch of the day: Be sure to activate a Star Piece and Lucky Egg to maximize your rewards.
Changes to Gifts: The number of Gifts you can open daily will now increase to 30, and the number of Gifts you can carry in your inventory will increase to 20. Gifts will also contain more Poké Balls. We appreciate your patience as we continue to prioritize updates that make gameplay more accessible and enjoyable at this time.
Rotating 1 PokéCoin bundles in the shop! New 1 PokéCoin bundles will be available in the shop each week as one-time purchases. The contents of these bundles change weekly, so be sure to get what is available each week.
Right now, a new 1 PokéCoin bundle is available for you that contains the following:
Changes to GO Battle League
From now until Monday, April 13, 2020—Niantic is removing the walking and PokéCoin requirements to unlock sets of battles in the GO Battle League. If you're currently in the middle of walking to earn a set, this change will take effect starting with your next set.
From now until Friday, May 1, 2020—For Trainer Battles with friends, Niantic has lowered the Friendship level requirement so you can send battle invites to Trainers who are your Good Friends or Great Friends. Originally, you could only send battle invites to Ultra Friends and Best Friends.
Lugia Raid Week has been canceled
In other news, the following events have been canceled, postponed, or changed.
Lugia Raid Week: This event has been canceled.
Raid Hour: This event has been canceled.
A new potential date could be announced on Pokémon GO's official social media if the global health situation improves, so stay tuned.
Cobalion raids extended until March 31, 2020
Cobalion will be with us throughout the entire month of March.
Date + Time
Cobalion will be available to challenge in Raid Battles from Tuesday, March 17, 2020, at 1:00 p.m. to Tuesday, March 31, 2020, at 1:00 p.m. PDT (GMT −7). You'll also have a chance to encounter Cobalion as a GO Battle League reward encounter during this time!
Features
Cobalion will know the event-exclusive attack Sacred Sword
If you are lucky, you might encounter Shiny Cobalion