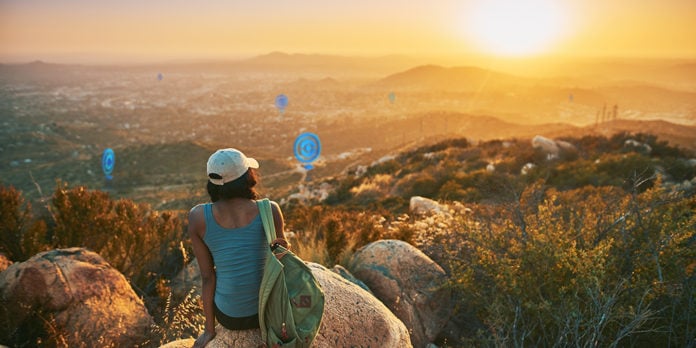 Pokemon GO Hub's news roundup is a collection of recent news items that didn't get their own dedicated post on the Hub. Today, we got only two, but they're really good: PokeStop submissions in South Korea and Brazil and iOS 12 + ARKit 2.
PokeStop submissions are now live in South Korea and Brazil
It's been a few days since Niantic has announced that the PokeStop nomination system will soon go live in South Korea and Brazil, and today it has finally gone live – for everyone eligible. Trainers level 40 and above can now participate and create new portal candidates which are then reviewed by OPR agents.
Kudos to Niantic for the relatively swift release of the new feature, we look forward to seeing a vast influx of new PokeStops and Gyms in Brazil and South Korea. Be aware that this is still the beta version of the feature and that players from these two regions are essentially beta testing it.
Here's how the system currently looks like:
— ❄️FFFNNNDDD❄️ (@fffnnnddd) September 18, 2018
— ❄️FFFNNNDDD❄️ (@fffnnnddd) September 18, 2018
It seems that a small group of players from Costa Rica also got in – congratulations!
iOS 12 released with ARKit 2
Trainers, this news item is a bit technical in nature, but it's quite exciting for players on Apple's platform and we feel like it's important for the future of AR games in general, especially two Niantic titles: Pokemon GO and Wizards Unite.
Today, iOS 12 was released and it brings a plethora of performance improvements across a ton of iOS devices, going all the way down to iPhone 5. First off the bat, let's talk about the performance improvements. Yes, Pokemon GO runs smooth on iOS 12, even smoother than before on our iPhone 6S Plus test device. How much smoother? It's hard to tell, but the majority of "micro stutters" are gone and the whole game flows fluently. You can feel the improvement, but you can't really pinpoint it to a select feature set.
Additionally, iOS brought ARKit 2 support along with it, marking incremental, but significant improvements for developers using it:
World maps, a feature that enables multiple users to interact with the same 3D objects on multiple devices. You want to share an AR space with a fellow Trainer? Now you actually can, as soon as NIA implements a feature on top of it. What feature you may ask? Well, just imagine building something along the lines of what Ars Technica reports:
"But multi-user gaming is not the only possible use case. Among other things, saving and loading maps could allow app developers to create persistent objects in a certain location, like a virtual statue in a town square, that all users on iOS devices would see in the same place whenever they visited. Users could even add their own objects to the world for other users to find."
Object detection and tracking improvements, especially for apps that track 2D images and perform simple anchored 3D montages (AR Plus mode!)
Better environment texturing and lightning calculations make everything more reallistic
As a primarily Android user, I must admit I feel a little left out, and we get that a majority of Android folks feel the same. Google's AR Core development seems to constantly be one step behind Apple's AR Kit platform, and the players are the one paying the price.
Never the less, if Niantic can use this technology to push the boundaries of AR gaming even further, we welcome it with open arms.