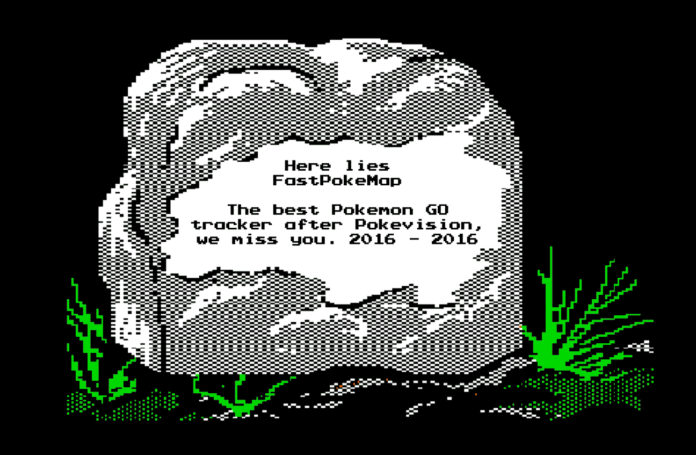 This morning is going to be a sad morning for Pokémon GO players. We've received a number of confirmations that in addition to the recent ban wave Niantic sent Cease and Desist Letters to large scale Pokémon scanner apps.
We are still trying to verify everyone who got the letter, but at this point, Pokémap is the only scanner app that publicly confirmed that they're shutting down due to a Cease and Desist Letter.
A cease and desist letter is a document sent to an individual or business to halt purportedly illegal activity ("cease") and not take it up again later ("desist").
In addition to Niantic, The Pokémon Company is requesting removal of all Pokémon imagery from scanner apps on terms of copyright infringement. This move comes as a surprise, as Pokémon imagery is often used on fan sites without any legal problems. It remains to be seen what's the end result of these claims.
As for Pokémap, they're shutting down for good. Or at least until Niantic releases a public API, which is highly unlikely. This is what they wrote on their official website, shortly after they received the letter in question:
Every Good Thing Must Come To An End – Pokemap closes its doors

As a lot of are users might have noticed, we have recently changed a bit of the images on the website and social media accounts. Along with the removal of the download link on the website. It comes with a heavy heart that we must inform everyone that on Friday January 20th 2017, the Pokemap team received a Cease and Desist Letter from The Pokemon Company International, Inc together with their partners and affiliates, including Niantic, Inc.

This Cease and Desist Letter included the request to remove The Pokemon Company International, Inc copyrighted images. We have complied with that request. Along with the copyrighted images, our Pokemon Go license was revoked and we were told not to access Niantic's servers. Due to recent cases in the US, if we access Niantic's servers or create an program that others can run that can access Niantic's servers even if those users have a valid Pokemon Go license, we would be accessing Niantic's servers unauthorized. So we must comply with the Cease and Desist Letter and not access the Pokemon Go servers.

With this information and the Cease and Desist Letter, we regret to inform all our loyal fans that we are closing down Pokemap. Currently we are trying to make a deal with The Pokemon Company International, Inc to allow us to continue developing Pokemap. But the chances of a deal coming through is slim.

We would like to take the time to thank everyone for their support. It certainly meant a lot to the development team that you had more fun in Pokemon Go due to Pokemap. We had some good times and some bad times. We know our app brought a lot of people back to Pokemon Go and kept them active.

So thank you for your support. We hope to be back soon, but till then goodbye and thank you.

The Pokemap Team. PS. If Niantic releases a public API, we will come back.