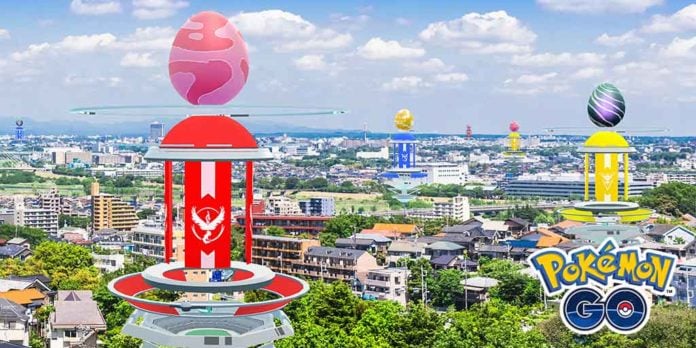 Trainers, date for September Legendary Raid Hours have just been announced! It seems like Legendary Raid  Hour is here to stay on a weekly after work schedule.
We're excited to announce that there will be more Legendary Raid Hours taking place in September! For one hour every Wednesday evening, Raid Battles with the currently featured Legendary Pokémon will happen more frequently.
Date + Time
From 6:00 p.m. to 7:00 p.m. in your local time zone on the following dates:
September 4, 2019: Raikou, Entei, and Suicune
September 11, 2019: Deoxys
September 18, 2019: Mewtwo
September 25, 2019: Altered Giratina (can be shiny)
Features
There will be an increased number of five-star raids during the event hour.
As usually, Raid Hour events should be farmed heavily, especially Mewtwo and Raikou. Candy, good IVs, more is always better with these Pokemon.
Tips and tricks
Plan your spot prior to the event, focusing on a large number of gyms with a short distance between them.
Planning a route and mapping it out will be beneficial for your raid group, as it ensures there is no confusion on which gym to go to, and leads to the greatest number of raids that can be done.
There is strength in numbers. Large groups of Trainers with high levels and good counters can make short work of any boss, as well as carve out the extra time needed to fit in additional raids.
Catching will be the most time-consuming part, assuming you intend to catch. In this case, it is best to use berries like the Silver Pinaps and Golden Razz Berries so that each throw has the best chance to catch. Additionally, throw curve balls. Set the throwing circle to the great or excellent range and wait for the boss to attack before throwing so it does not bat away any balls.
That being said, catching is not entirely recommended, as it can be a time-consuming task, and time is against you. Some raiders, in fact, do not catch while on a dedicated train. They simply finish the raid and go to the next one, skipping the catch sequence altogether.
Realistically, the best case scenario for raids is completing, roughly, 10 – 12 for the hour. This educated guess is taking into account the 2-minute lobby timer, the raid itself taking around 1 minute, with a large number of players, and an average traveling/ready-up time of 3 minutes. This is not factoring in catching time and can vary depending on gym density, the number of people in the raid, and potential glitches and bugs that occur at the start of these events.
Pack a lunch for yourself, there won't be any time to grab take out when you are grinding raids 😛