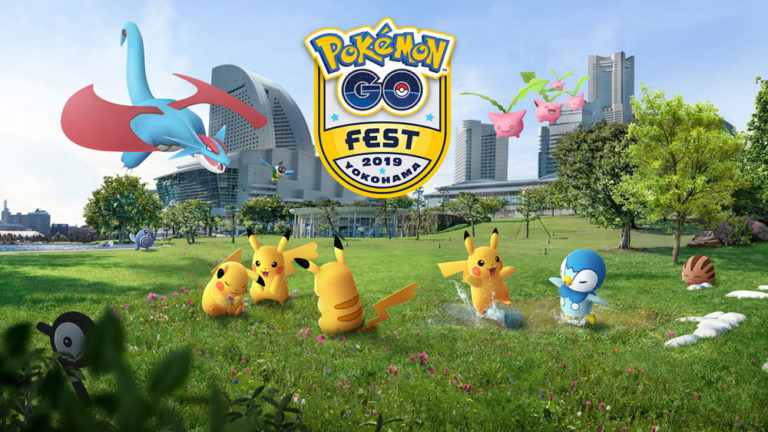 Trainers, here's a lightning fast rundown of recent news in Pokemon GO:
GO Fest 2019 Yokohama spawns have ended. Your local nests are back to normal and the likelihood to find a shiny Poliwag has just decreased dramatically. Enjoy?
Speed cap was (apparently) silently increased and now tracks bicycle and higher speed runs. Word on the street is that the game registers activities where you moved faster than 10 km/h. 🚴 🏃‍♀️ More details below.
Detective Pikachu was available until August 13th. Still can't be shiny tho, but it's a collectible regardless. 🕵️‍♀️ Pika was available until August 13, 10 a.m. JST, so by the time you read this it is no longer available.
Here's a bit more details about these news items:
GO Fest 2019 Yokohama spawns have ended
Although the increased event spawns have ended, shiny Poliwag is still around. Your chances are 1 in 450, which is quite low, but still greater than zero. Do note that shiny Poliwhirl and Poliwrath are not encounterable in the wild. Here's a refresher on the Yokohama event spawns:
Speed Cap increase? 🏃‍♀️ 🚴
Redditors have reported that the game now picks up running and cycling activities with speeds over 10 km/h. To be frank, it's still not clear if this means that the game now actually tracks bike rides or the overall limit has increased. Why are we noticing this? Well, the game usually tracks activities that have speed up to 10.5 km/h, provided that they are running and walking. These are the types of activities that were proven to be most reliable with Adventure Sync. The real game changer could by cycling and a potentially new speed limit for cyclists, which is a great move! Cycling is tremendously popular, especially in countries with really hot summers.
Here's a quick table that converts speeds in kms per hour to regular minutes per kilometer / mile metrics (old limit is in bold):
| Kilometers per hour | Minutes per km | Minutes per mile |
| --- | --- | --- |
| 8.00 km/h | 7:30 | 12:04 |
| 9.00 km/h | 6:40 | 10:44 |
| 10.00 km/h | 6:00 | 9:45 |
| 10.50 km/h | 5:43 | 9:12 |
| 11.00 km/h | 5:27 | 8:47 |
| 11.50 km/h | 5:13 | 8:24 |
| 12.00 km/h | 5:00 | 8:03 |
We sincerely hope that this remains like this. Don't revert this Niantic, please. Cycling and higher speed caps are insanely good for the community's health and overall amount of exercise we get. As a slow runner, I can't really relate, but I know there are folks who will appreciate this.
Detective Pikachu was available until August 13th 🕵️‍♀️
Good news, Trainers! Pikachu wearing a detective hat will be appearing globally for a little longer! Trainers can now catch this inquisitive Pikachu until August 13, 10 a.m. JST! ⚡⚡⚡ pic.twitter.com/pkxeZWd6en

— Pokémon GO (@PokemonGoApp) August 12, 2019
It's fine, really, it is. Detective Pikachu was available for one more day, to align it with other hat versions. It can't be shiny, meaning you didn't miss out on much, and it still can't be mass transferred, just like all other costume variants. Pika-spy was available until 10 a.m. JST which is now long gone.