This is not a drill! Team GO Rocket Grunts seem to have infiltrated New York City, vandalizing advertisements, and overall, just creating chaos in the city. Below are some of the images of the Grunts cc/ PokemonGo Twitter.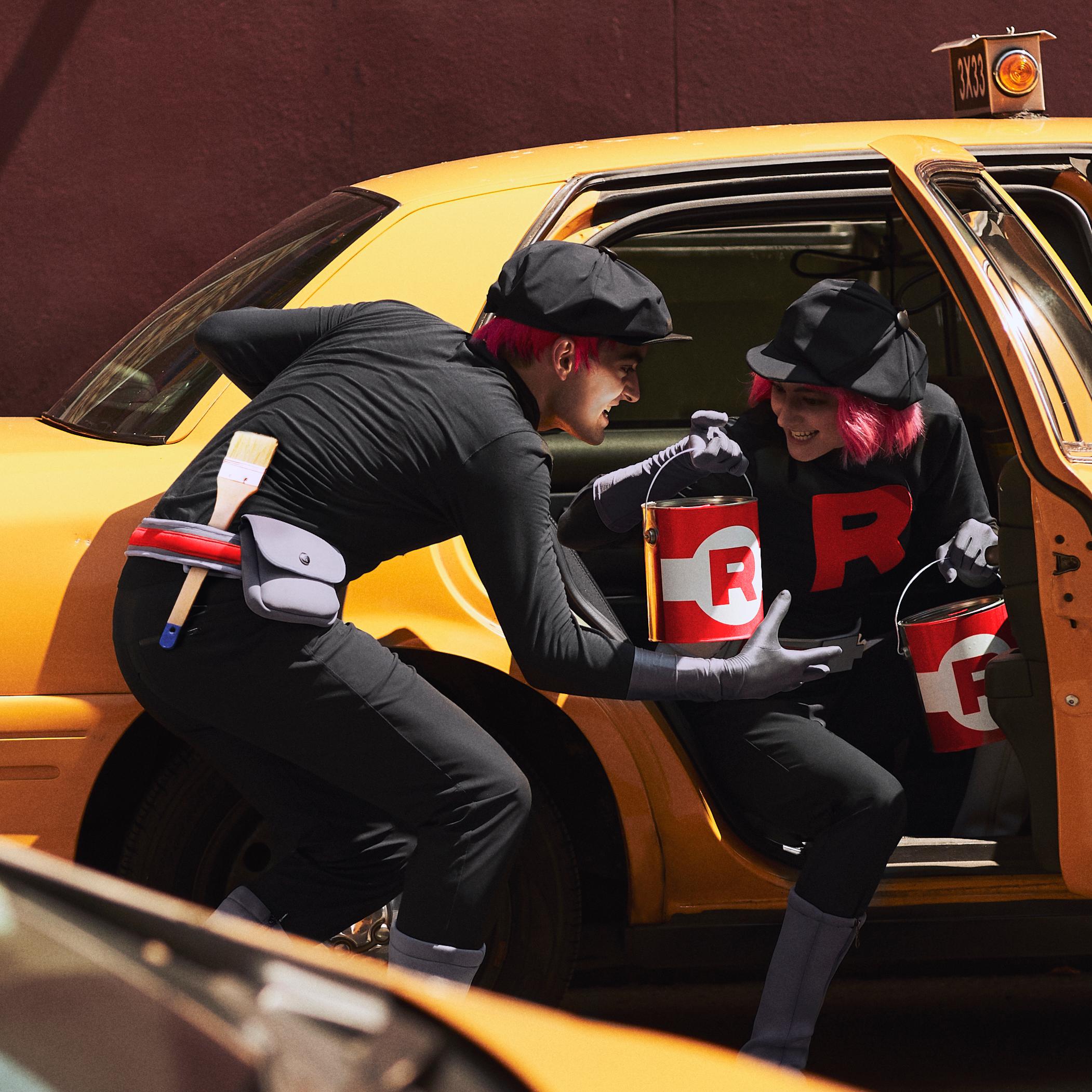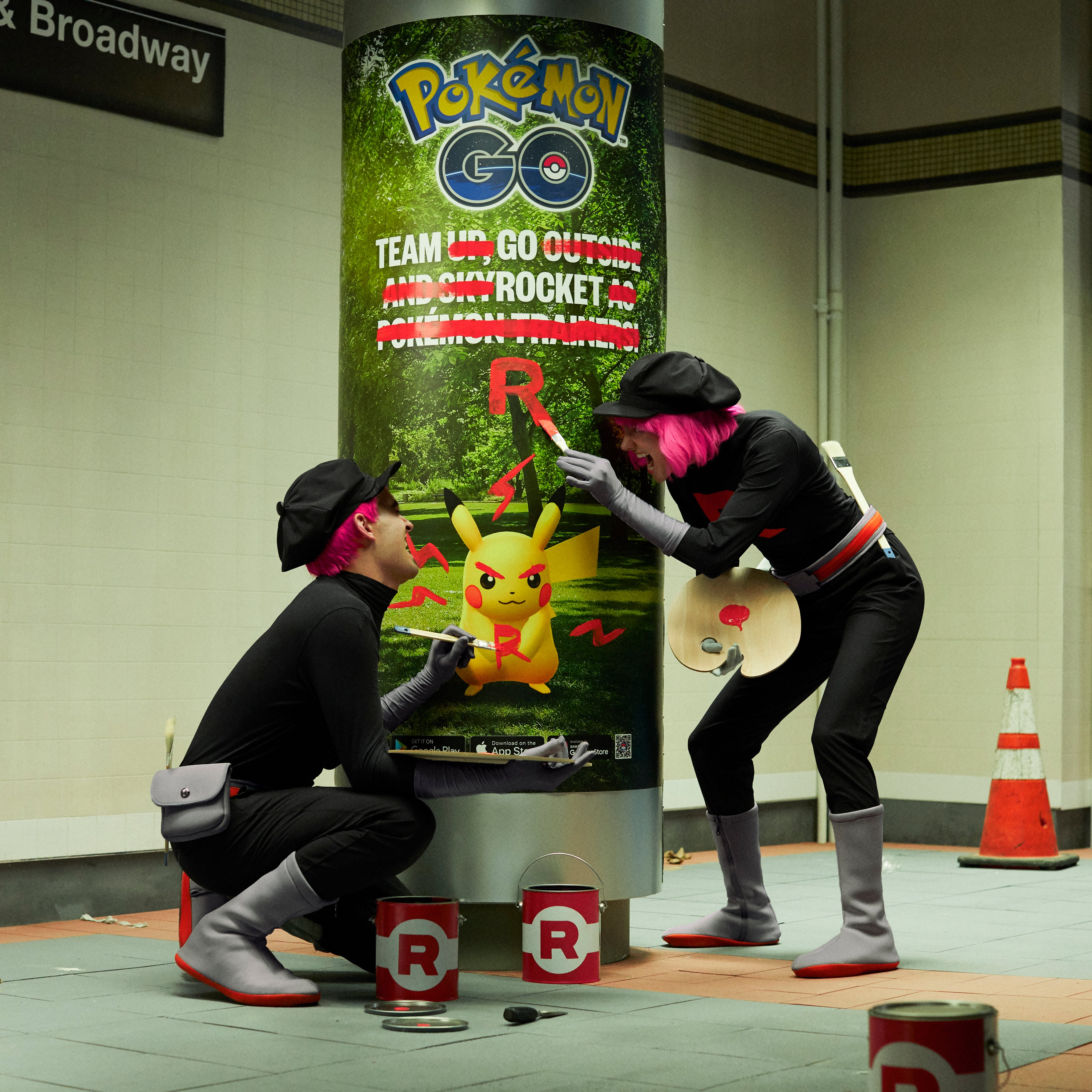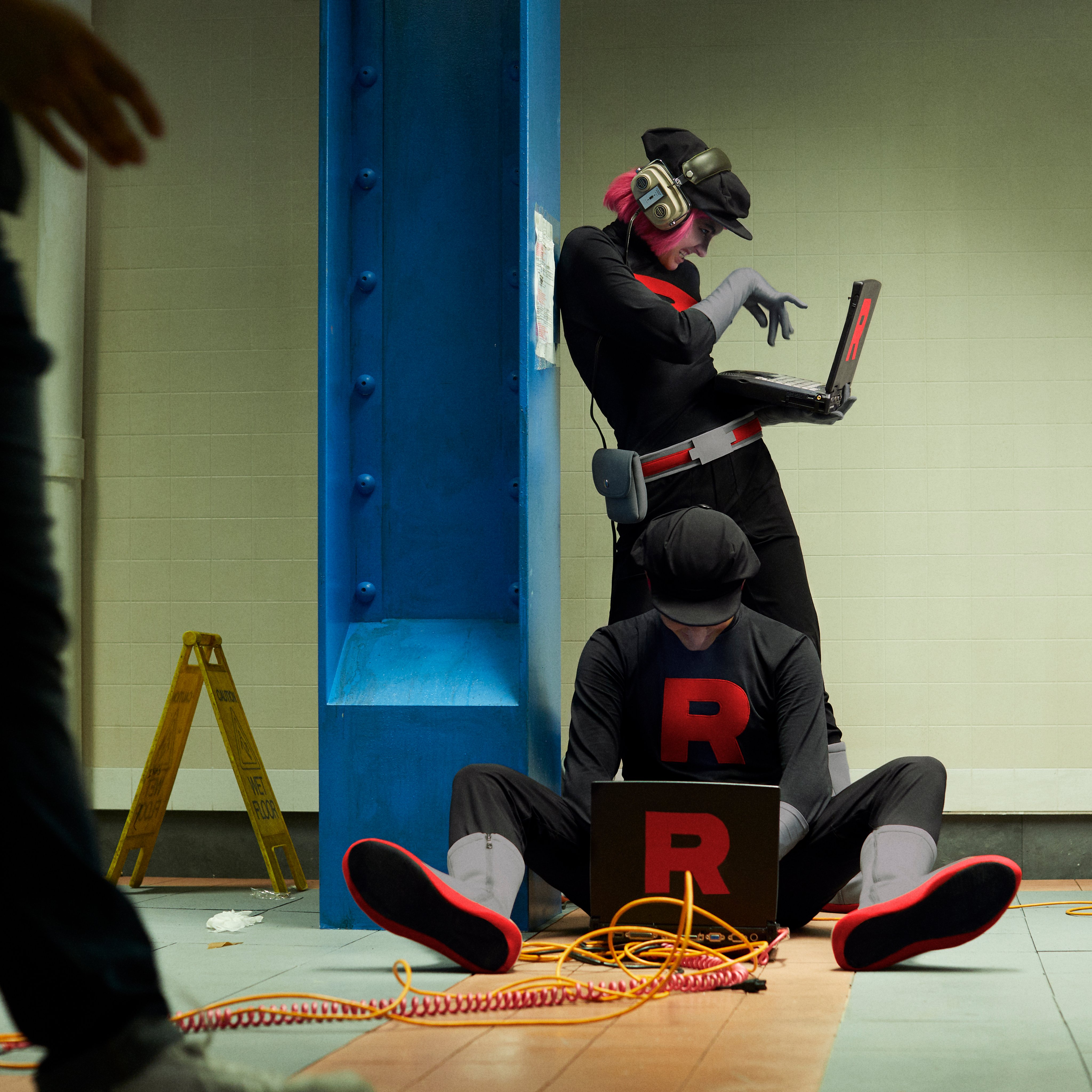 Although reports have said that these particular grunts have fled the scene of their crimes, it seems that they have taken over several of the New York City PokéStops.
🚨 Alert 🚨
🚨 Alert 🚨
We're hearing reports that #TeamGORocket has taken control of a huge number of PokéStops in New York City. 🗽 Trainers in New York City, help us stop the spread of Team GO Rocket by defeating as many Grunts as you can. The world will be watching. pic.twitter.com/UTCyAKlGZp

— Pokémon GO (@PokemonGoApp) July 26, 2019
It is refreshing to see this kind of content from the team at Niantic, with the fun Tweets following the devious adventures of these two Grunts. Could this New York event be a test of sorts, to see how many Team GO Rocket PokéStops they can put into one area without the entire servers blasting off again? It reminds us of the raid tests that were done at Go Fest Dortmund and Go Fest Chicago. Though nothing has come out of those tests yet, this could be important for the development and spawning patterns of the Team GO Rocket stops! Or… it could be a TGR gimmick to get people excited. Either way, it is working, that's for sure!
Rocket Grunt Photobombs in NYC
We are hearing staggering reports of Team GO Rocket Photobombing the good citizens of New York where the event is happening. As for the exact location of the mini-event, we are unsure. What we do know that it seems to be centralized around the Times Square area. We would love to receive any and all reports from Trainers in the area!
Event Box
Along with this mini-event, there has also been an event box added into the shop. It's a simple box, with some Max Revives and Max Potions to help you battle the TGR Invasions, and a few Super Incubators. Here is a break down of that box.
| Items | Adventure Box |
| --- | --- |
| Max Potions | 8 |
| Max Revives | 12 |
| Super Incubators | 3 |
| Total Price | 480 |
Max Potions and Max Revives are actually purchasable in the in-game shop, giving them values. Max Potions are worth 20 coins apiece when bought in bulk, and Max Revives are worth 30 apiece in bulk. Using these numbers, we could calculate the savings %.
| Analysis | Adventure Box |
| --- | --- |
| Total Worth | 1120 |
| Coins Saved Per Box | 640 |
| % Saved | 57.1% |
While not the most appealing box, this little push in Revives could help you to defeat those difficult Team Rocket Invasions. The Super Incubators help to give this box more substance, and are a good addition. If you do not need the healing items, it is best to give this box a pass, and buy Super Incubators out of the Adventure Box instead. Bear in mind that gyms have a higher chance of dropping healing items, such as Max Revives and Potions.