The last few days have been a wild ride. Team GO Rocket made a surprise appearance at various PokéStops around the world, completely shocking us. Then, just as quickly as they appeared, the went away. All kinds of speculation and conspiracy theories then ensued as to what had just happened, Well, this morning Niantic has officially announced their arrival in Pokémon GO, telling us the following in the Official Announcement text.
"Trainers, The world of Pokémon GO is in peril. An organization called Team GO Rocket has invaded PokéStops and is in possession of Shadow Pokémon that behave strangely and seem to be in pain. Team GO Rocket is clearly up to no good, and we need your help! Professor Willow and the team leaders have been hard at work observing and researching these happenings with Team GO Rocket, and they've come up with a plan to restore the PokéStops and rescue the Shadow Pokémon!"
Niantic has shared a crazy looking video trailer that raises the hype bar to a new level. Check it out!
Team Rocket is back in a big way, as the frequency of Team Rocket Invasions has increased dramatically since their last appearance. Invaded PokeStops are now more frequent than before and they appear in larger numbers. The official announcement states a few interesting things we can do to fight off Team Rocket: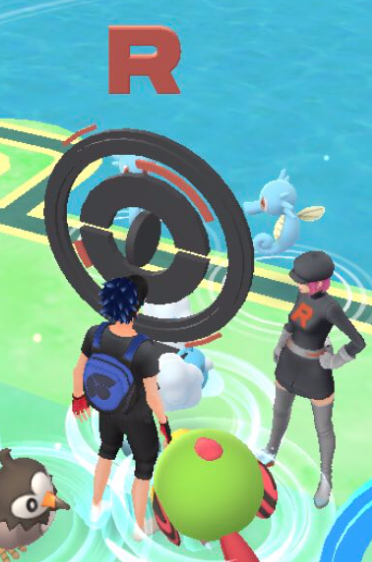 Battle Team GO Rocket — Once you begin the encounter with a TGR Grunt, they'll challenge you to a battle. We're counting on you to accept their challenge and defeat them!
Catch the Shadow Pokémon — After a successful battle, you'll have an opportunity to catch a Shadow Pokémon that Team GO Rocket carelessly abandoned. Candela and Professor Willow discovered that these Pokémon look unusual and behave strangely because TGR tried to make them stronger through unnatural means.
Purify the Shadow Pokémon — Thanks to all your research, Blanche and Professor Willow have discovered a process called Purification. Not only does Purification help Shadow Pokémon return to a more normal state, but Purified Pokémon can also become stronger than their normal counterparts due to the gratitude they feel toward the Trainer who saved them!
Similar to the last time, Team Rocket encounters function as Trainer Battles. After defeating the encounter, you can catch a Shadow Pokemon that Team Rocket has left behind. Unfortunately, you can no longer trade Shadow Pokemon. It is important to note that since the original release of Team GO Rocket just a couple of days ago, Shadow Pokémon are no longer available to trade (they are considered Mythical Pokémon). However, once Purified, trading can commence.
By the looks of it, this is an initial attack by Team Rocket. Exactly how TGR will make its "official" entrance is yet unknown, but we can only assume it will be in grand style. Stay tuned to GoHub as well will be sure to keep you updated as we learn more!
For a more in-depth look at the encounter, shadow, and purification process, check out our our complete Invasions guide here and our Shadow Pokemon Guide here!
Full info graphic by Couple of Gaming: