For many parts of the world, Spring is finally starting to sneak it's way in, birds are tweeting, bunnies are hopping, lambs are leaping! What could be more fitting for Spring than a celebration of new life, with an AR Showcase featuring all our favourite baby Pokémon?
Unedited Images
The below AR images have not been edited in any way.
'Serene Togepi' by SnoStormUnicorN, Wisconsin, USA.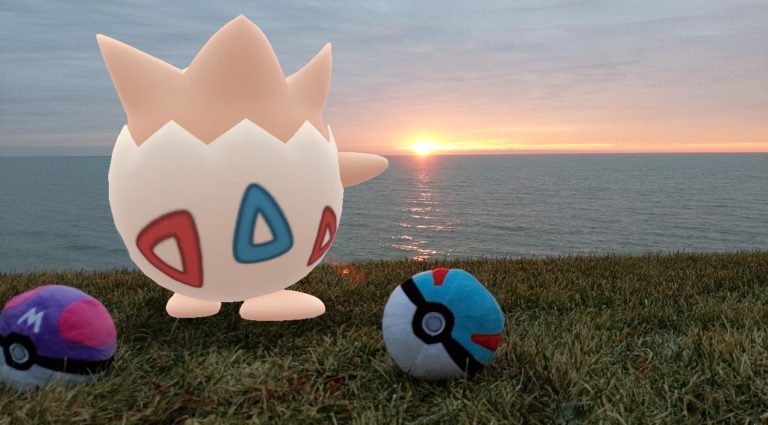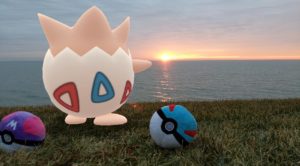 'As she wandered closer to the edge. My darling Togepi stopped and watched in amazement as the sun rose up from the water. She squealed in delight at the sight, of her very first sunrise.'
I chose this to be our featured image for the article because I love the colours of the sunset with the shiny Togepi, and the use of the plushies to create a story.
'Cold Rainy Day with a warm lightning' by Aqualena, Nordrhein Westfalen, Coesfeld, Germany.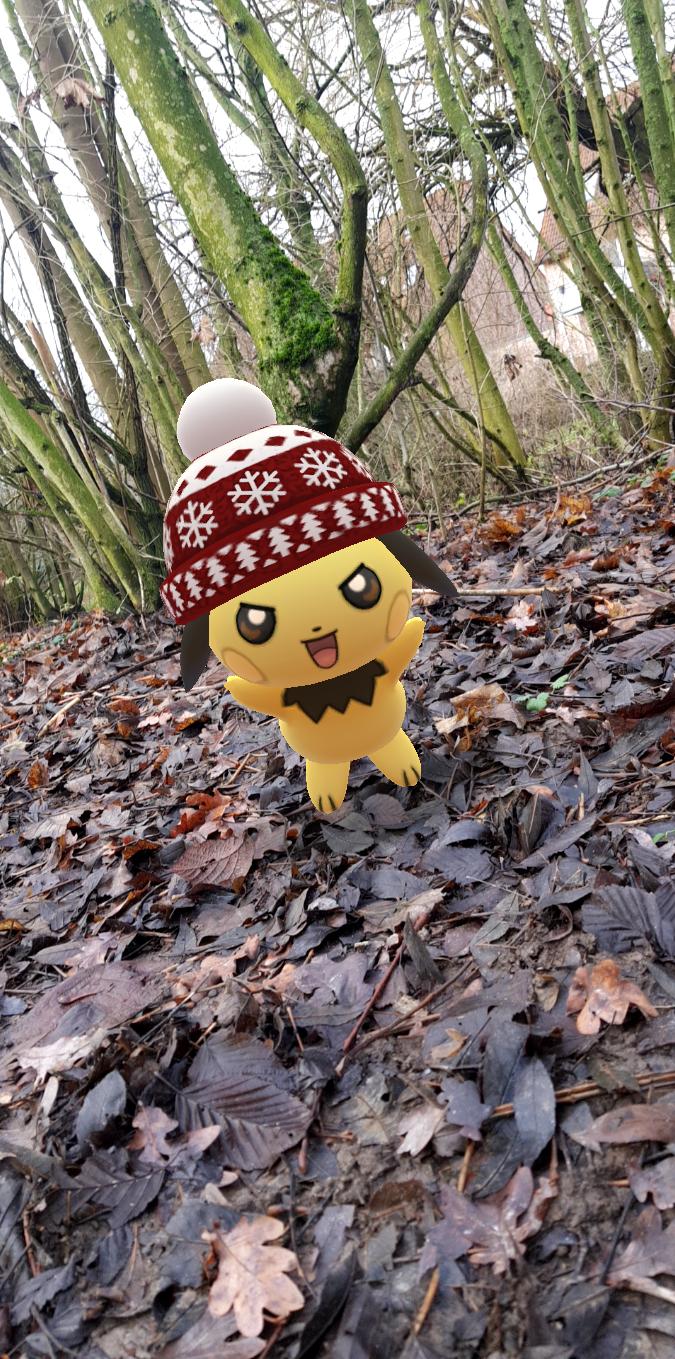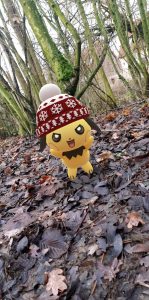 'I make a walk in the park on a sunday afternoon and breed this Baby.'
'Fun at the beach!' by Cros1s, Daytona Beach, Florida, USA.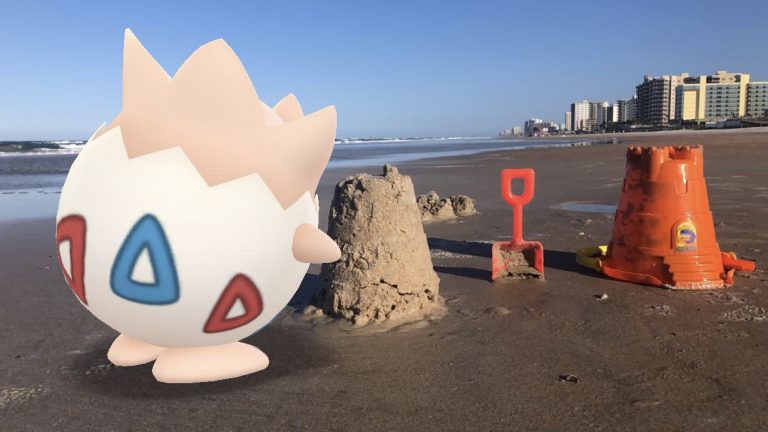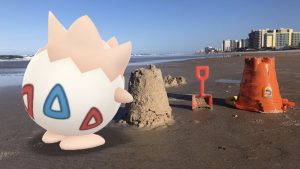 'I don't know exactly when, but at some point i really started enjoying snaps from behind. As you cannot see the Pokemons facial expressions you are able to create moments that would not be possible otherwise or can at least leave some room for imagination! Whatever the reason might be, i can only encourage everyone to go and try as many different angles on lots of Pokemon and maybe you'll be inspired for something that you didn't think of all the time……something nice! :)'
Edited Images
The below AR images have been edited or filtered in some way.
'Babies on a Bench' by Groudon8134, Massachusetts, USA.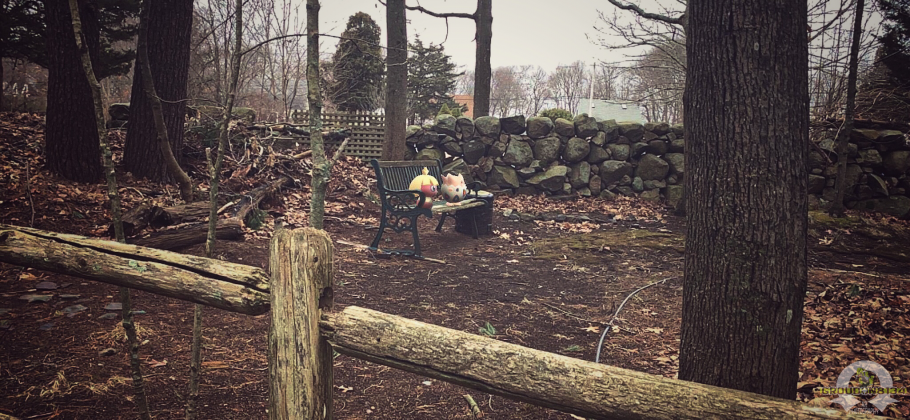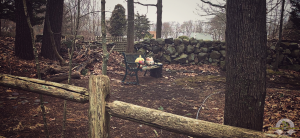 'This was my first shared AR session, and I decided I would try baby Pokémon. For editing, I shaded both Pokémon in Photoshop, then applied some minor lighting adjustments, then a tint, in Lightroom.'
'Jungle gym' by Shawndiditagain, Kirkwood, MO, USA.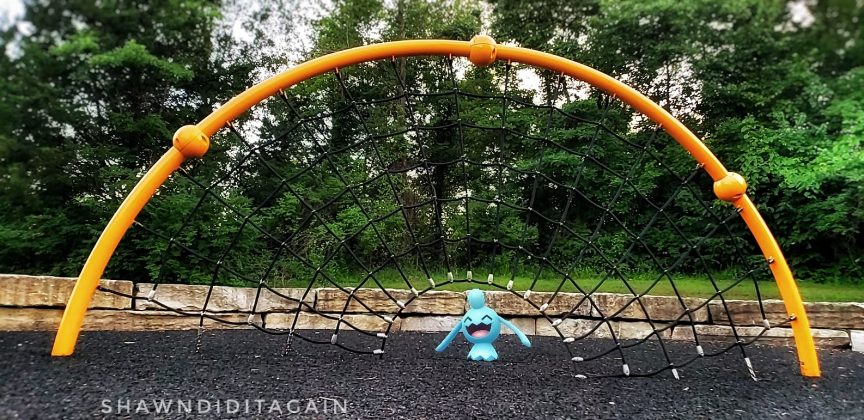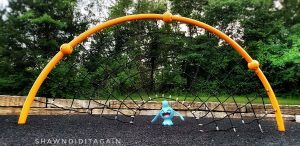 'Playing on a playground remembering the good old days back when I was a little kid. Capturing this photo of Wynaut reminds me to always live your best life!'
'What an Odyssey!' by PeloPoGO, Trevi Fountain, Rome.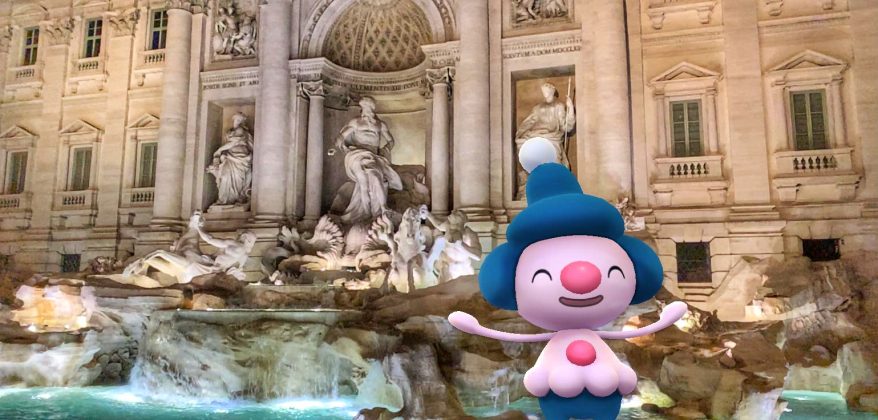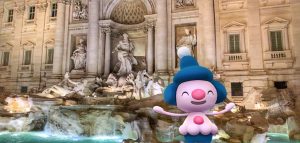 'This baby Mime Jr. was such an elusive hatch! I was visiting Europe and found that in none of my first 5km eggs was I hatching a Mime Jr. so I thought about trading for it. However no one I talked to had a Mime Jr. for trade even though they lived in this region! I thought, I might have to wait a while, maybe next trip. Luckily the last day I was walking with my phone in my pocket, quickly jogging back to the hotel to pack our bags. We ran into the Trevi fountain, pulled out my phone for a late night AR pic before leaving, checked my recents and, there it was! Mime Jr. Had hatched and I had missed the Pokédex entry, but it really didn't matter, after walking endlessly and spending a bit too much on incubators to secure the pull, it was all worth it in the end. It's definitely a dex entry I'll never forget and one that I'm glad I didn't trade for.'
'Without a care in the world' by Tuulathecat, Germany.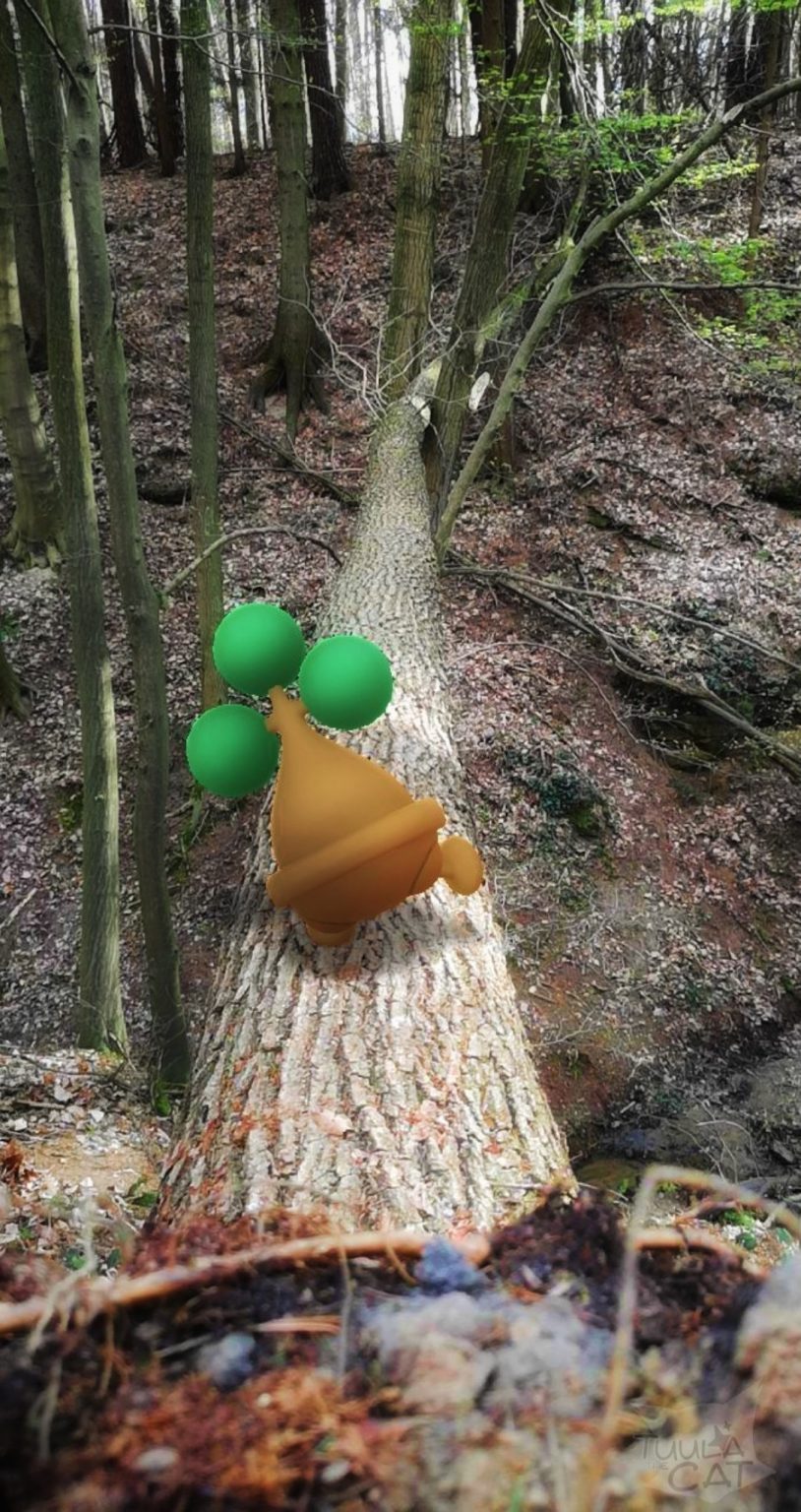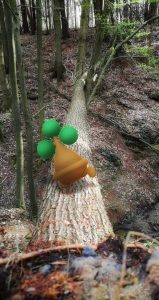 'When we took a walk in the forest we passed by this fallen tree. Bonsly got excited and without hesitation jumped on the trunk and started jumping and walking around. He was without a care in the world. I'm always so worried he might get hurt but I want to trust him.'
'Field Day' by JOSEROM3, Comala, Colima, México.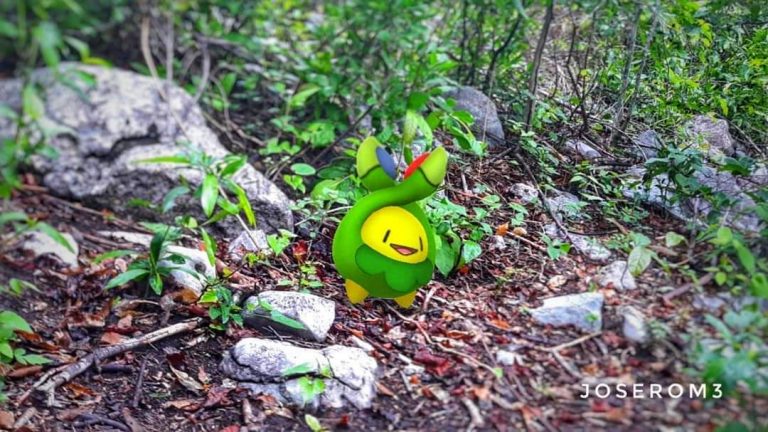 'After passing through the forest in silence, I found a little Pokémon that enjoyed the sun.'
'This Togepi is a boy!' by shinyshinx.science, Andalusia, Spain.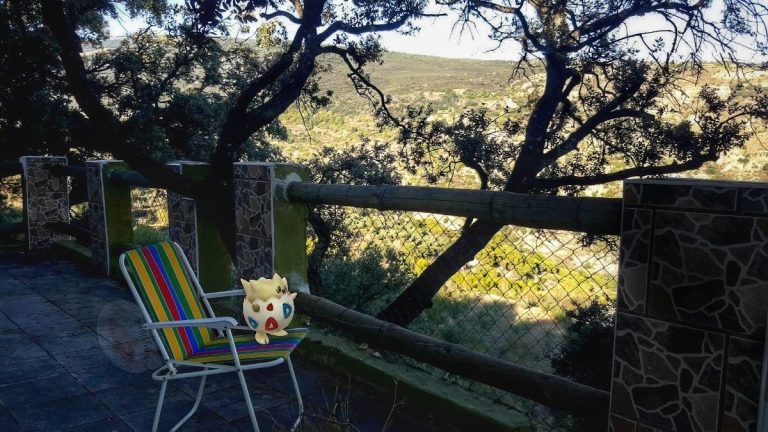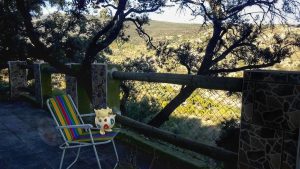 'Now tell me how many of you were aware of this: Togepi has a gender ratio of male 7:1 female. Indeed for every 1 female Togepi there are a total of 7 males. At least I got caught this time thinking of Togepi as a "she" but he is a boy! You know, to avoid confusion it's most correct to refer to Pokemon as "it" until you're certain of its personality (unless it's a male-only or female-only species). Do you think we tend to call Pokemon like Togekiss "she" and other like Gyarados "he"?'
(writer's note, I stick to they for gender neutrality!)
'Pichu at the creek!' by Shawndiditagain, Woody Creek, CO, USA.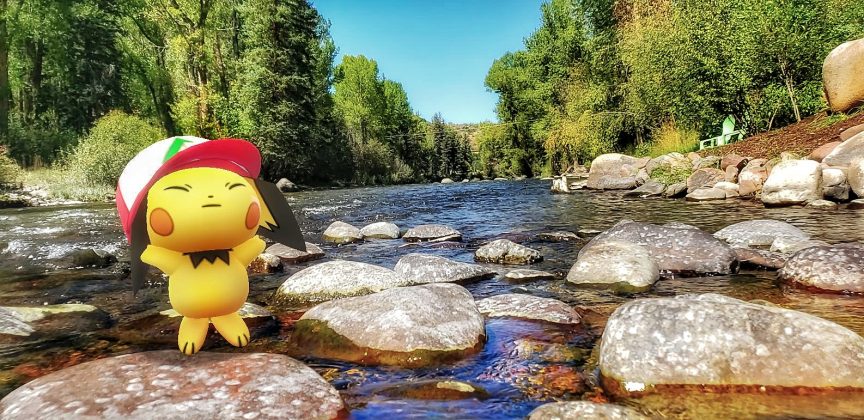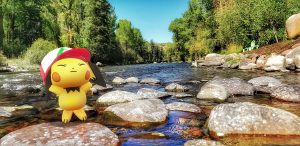 'Playing in the waters, Pichu has to learn about balance and the simple joys of life and nature!'
'Bonsly display' by PK Ben, New York, New York.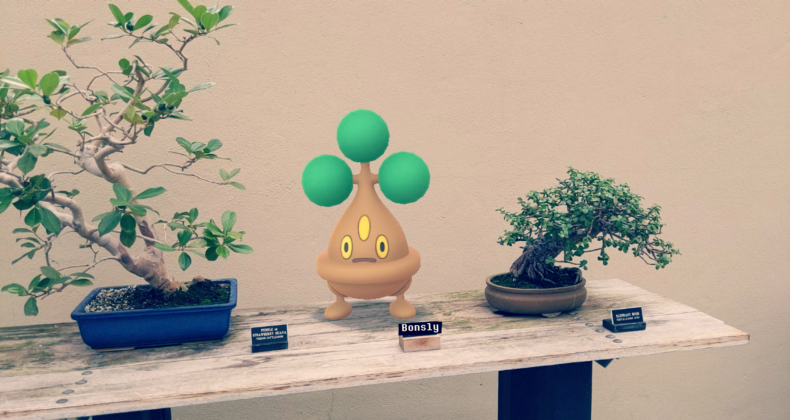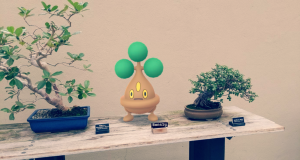 'While taking a walk through a lovely New York garden, I stumbled across a Bonsai tree showcase, displaying multiple beautifully grown trees…. Although one of them seems to be a bit off.'
'Play Time' by Tuulathecat, Germany.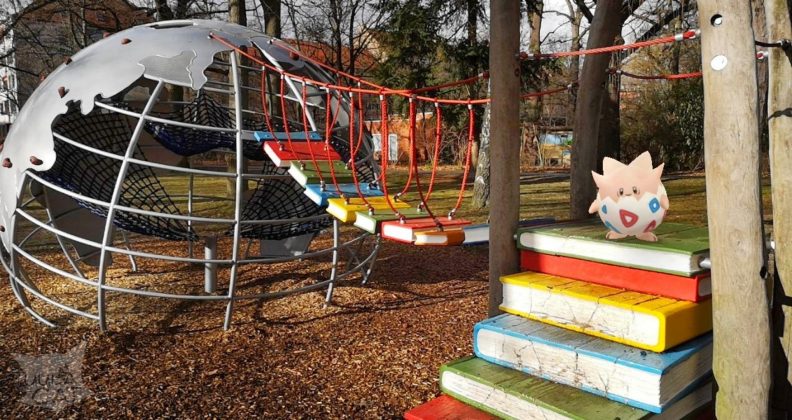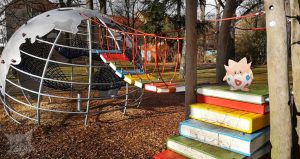 'I took this photo at a local playground designed for the United Nations UN children's rights convention. I love this unique design! My shiny Togepi boy named Fairytale thought the same and couldn't resist playing there. The moment he climbed to the top the sun broke through the clouds and I quickly took this picture of my little boy enjoying himself.'
'Play Date' by Moxie86, Ohio.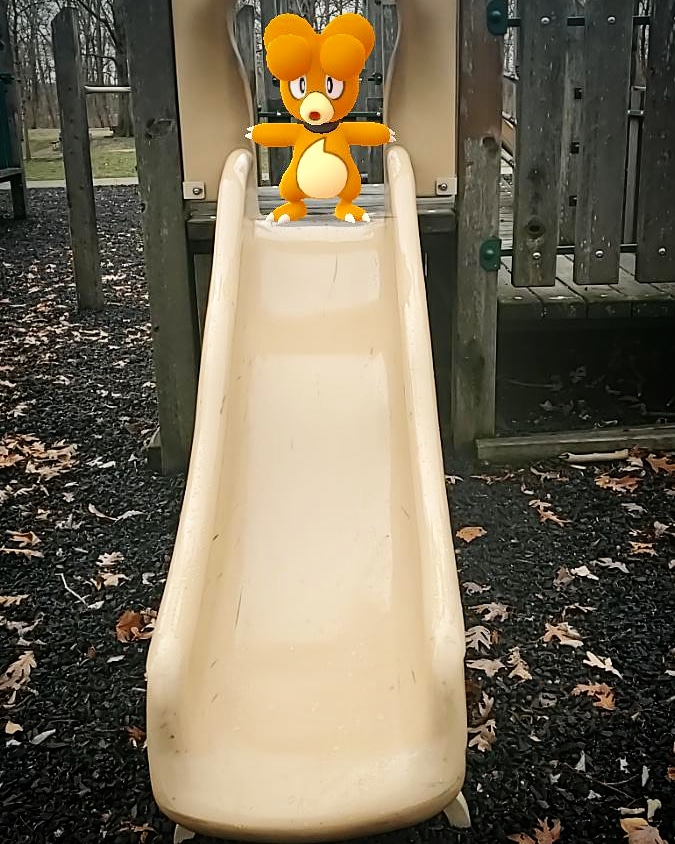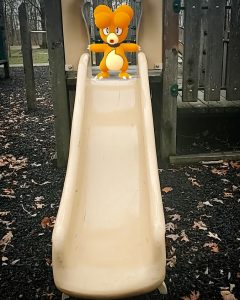 'Magby loves trips to the playground!'
For our next feature, we are looking for images that are any concept or theme, the world is your oyster (or clamperl!). Let your imagination run wild! The only rules are that the Pokémon featured must not be shiny, and as always, the Pokémon must not be edited into the image.
Enter your submission here. We are taking submissions until Match 6th.