For this months AR feature, we decided to go with a very open theme, and the only concept theme was absolutely no shiny Pokémon! Why no shiny Pokémon you ask? Well, thanks to an AR competition hosted by my local discord (shout out to  PokémonGoGrimsby!) and a comment made by one of our community leaders sadams0, I realised that non-shiny Pokémon can often be left by the wayside in AR photographs once their shiny form has been released. I became aware that I was 100% guilty of this in my own AR photography, and browsing Instagram I noticed that I see a lot of photographs of shiny variants of Pokémon, but I might never have seen a photo of the non-shiny variant. When you get a new shiny it's so exciting to get to show it off in an AR photo, so I totally get it, but this month, we are celebrating Pokémon in their regular form.
The amount of submissions we had this month was incredible, the most I've ever had submitted, it's so exciting to see our #GOHubAR community grow! There were so many awesome AR images that this feature could have been even larger than it already is, so if you don't spot yourself in this one, please don't be disheartened, it's impossible to feature everyone who submits, but please check out the theme for our next showcase at the bottom of this article and keep up the great work!
Unedited Images
The below AR images have not been edited in any way.
'Shoal of Feebas' by GrowlitheGirl, Fuerteventura, Spain.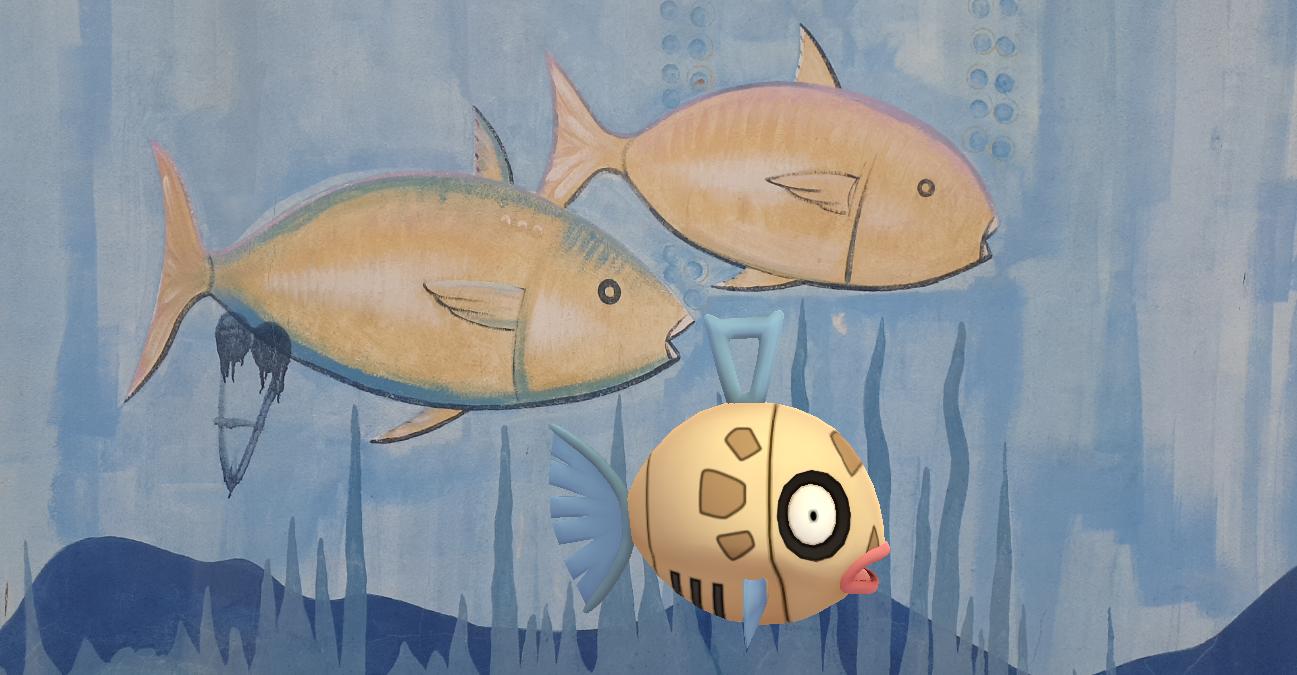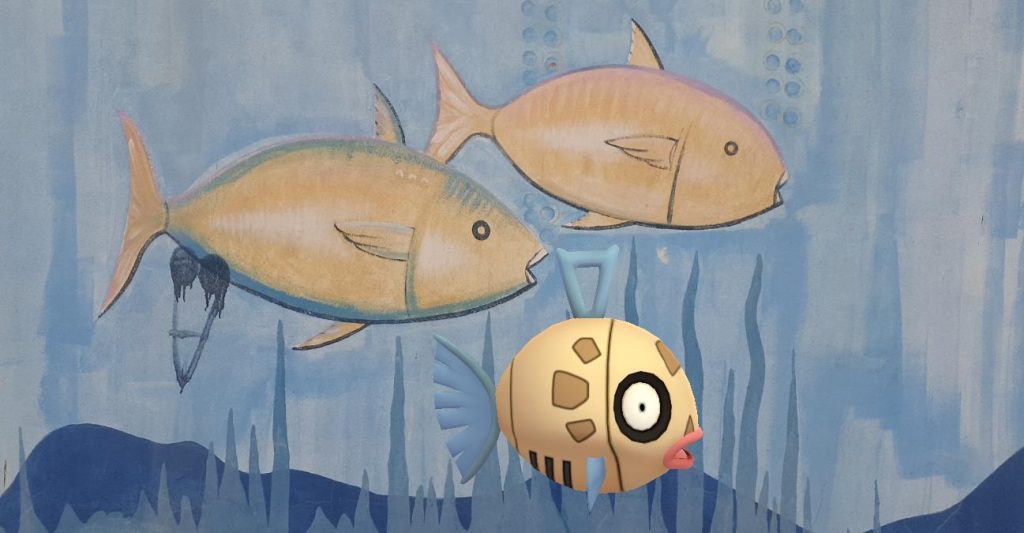 'According to the Pokédex in Ultra Sun, Feebas numbers are continuing to grow as they look like they taste bad (so predators won't eat them). So the fact that Feebas is ugly is good for survival and leads to more shoals like this one.'
'Jumping stones' by OtterTargaryen, Macungie, Pennsylvania.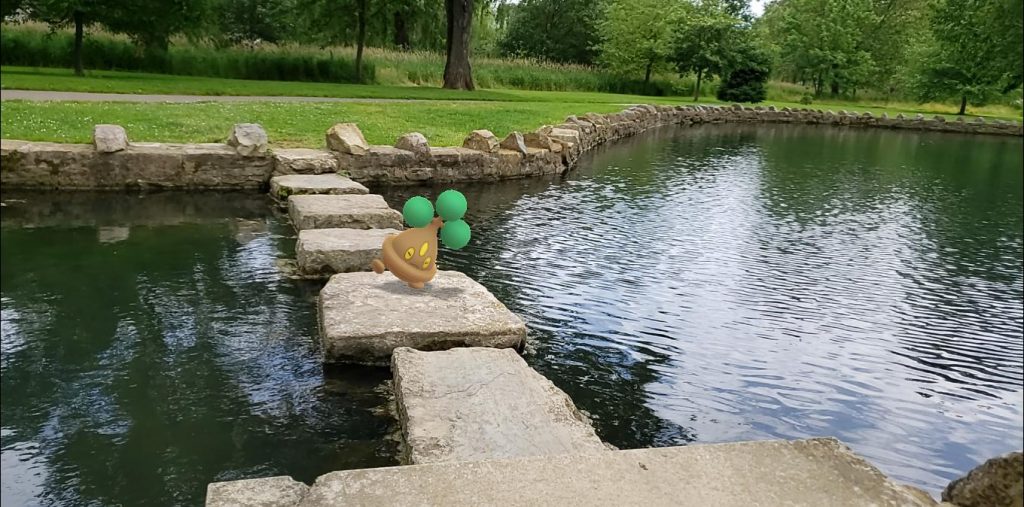 'Uh oh Bonsley'
'Just wanted to say hello' by ThatCullenGirl, Cromer, England.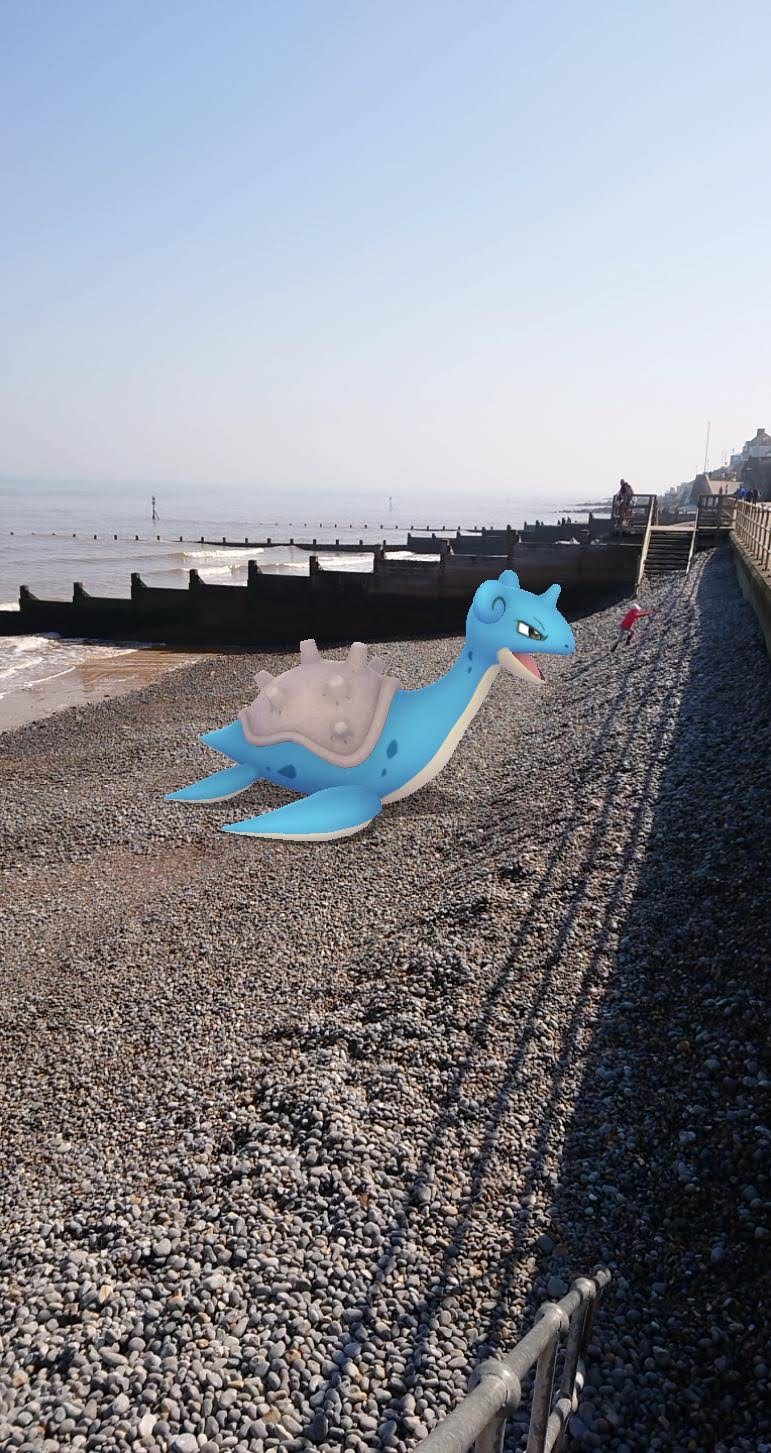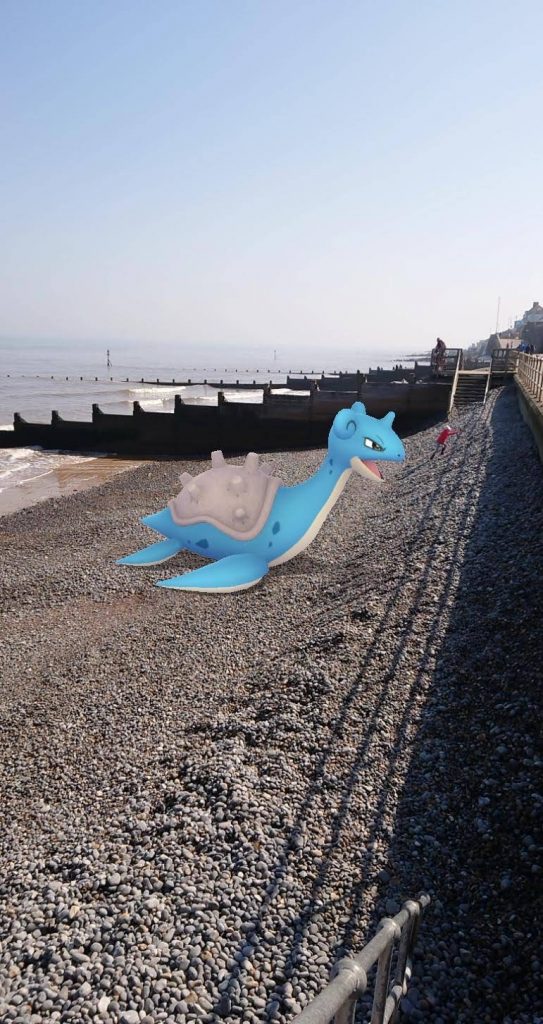 'Lapras was so excited to be back at the beach. He wanted to talk to the lady he spotted walking along the sand but she took one look at him and fled. He didn't understand. He just wanted to say hello. It was a very sad pokemon that came home with me that day 😞'
Edited Images
The below AR images have been edited or filtered in some way.
'7-Eleven Madness!' by PeloPoGO, Monterrey, Mexico.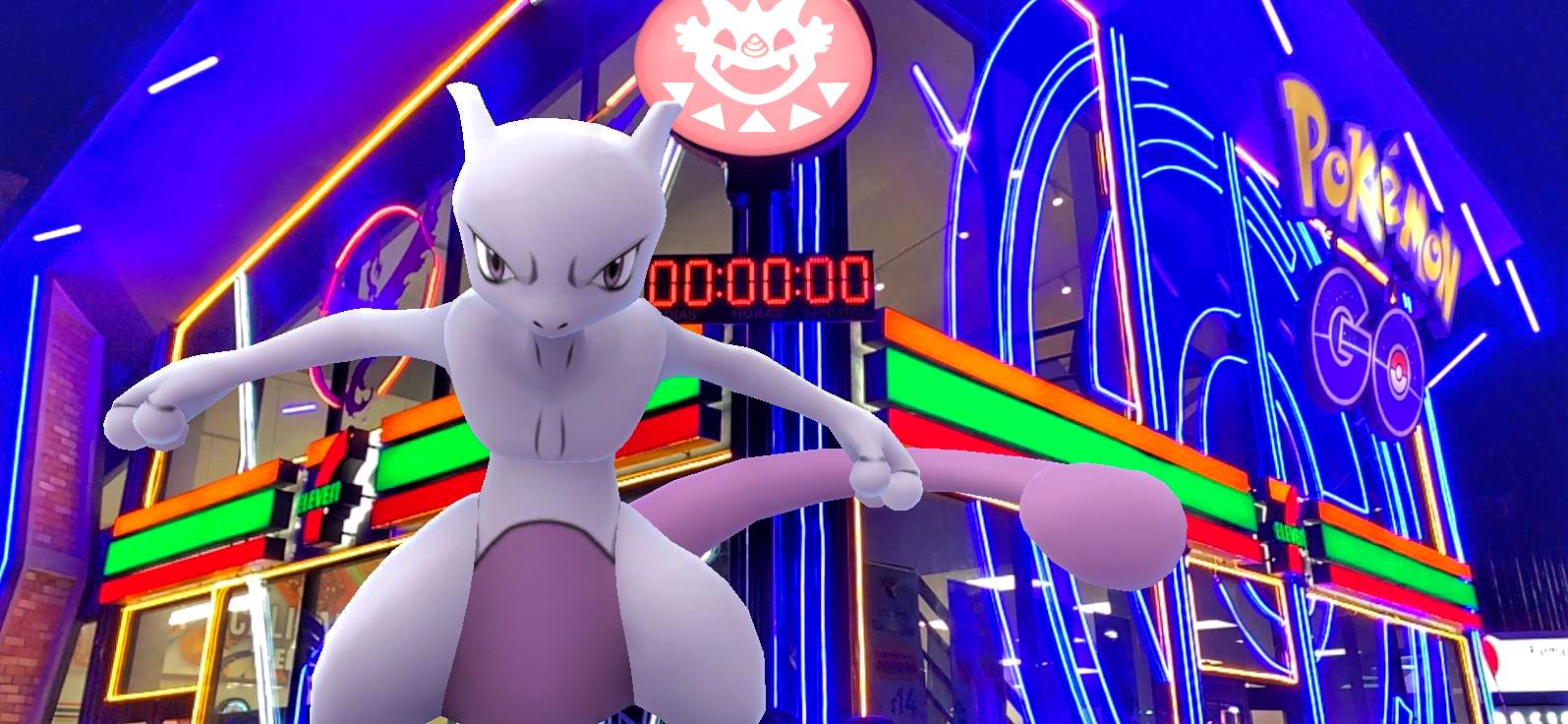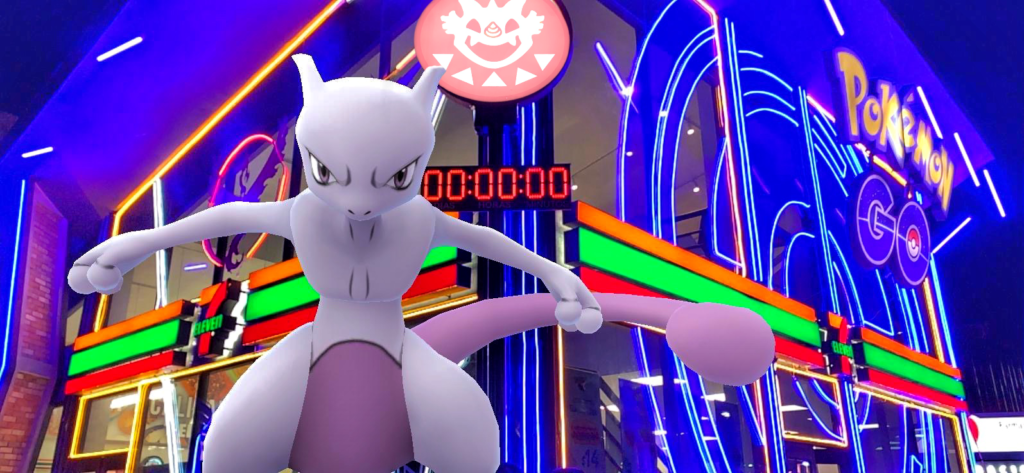 '7-Eleven Mexico and Pokémon Go finally came to an agreement to do a sponsorship deal! As a way of celebrating they invited us to spend Pokémon Day at their flagship location in Monterrey. We had Kieng and Swaggron as guests, and Sonoroman the Mexican Youtuber from Monterrey was the one who handled the event in an amazing way. I was lucky enough to be invited as well and had a blast at the event. Everything was beautifully decorated, and there were so many people there! After the big elimination round tournament, Niantic surprised us with a Mewtwo raid, where many people were lucky enough to get a shiny. Huge thanks to Niantic, 7-Eleven and Sonoroman for such an amazing event, can't wait to see the next 7-Eleven event in Mexico take place!'
'Bonjour, Panpour!' by GoBrooksGO!, Montreal, Quebec, Canada.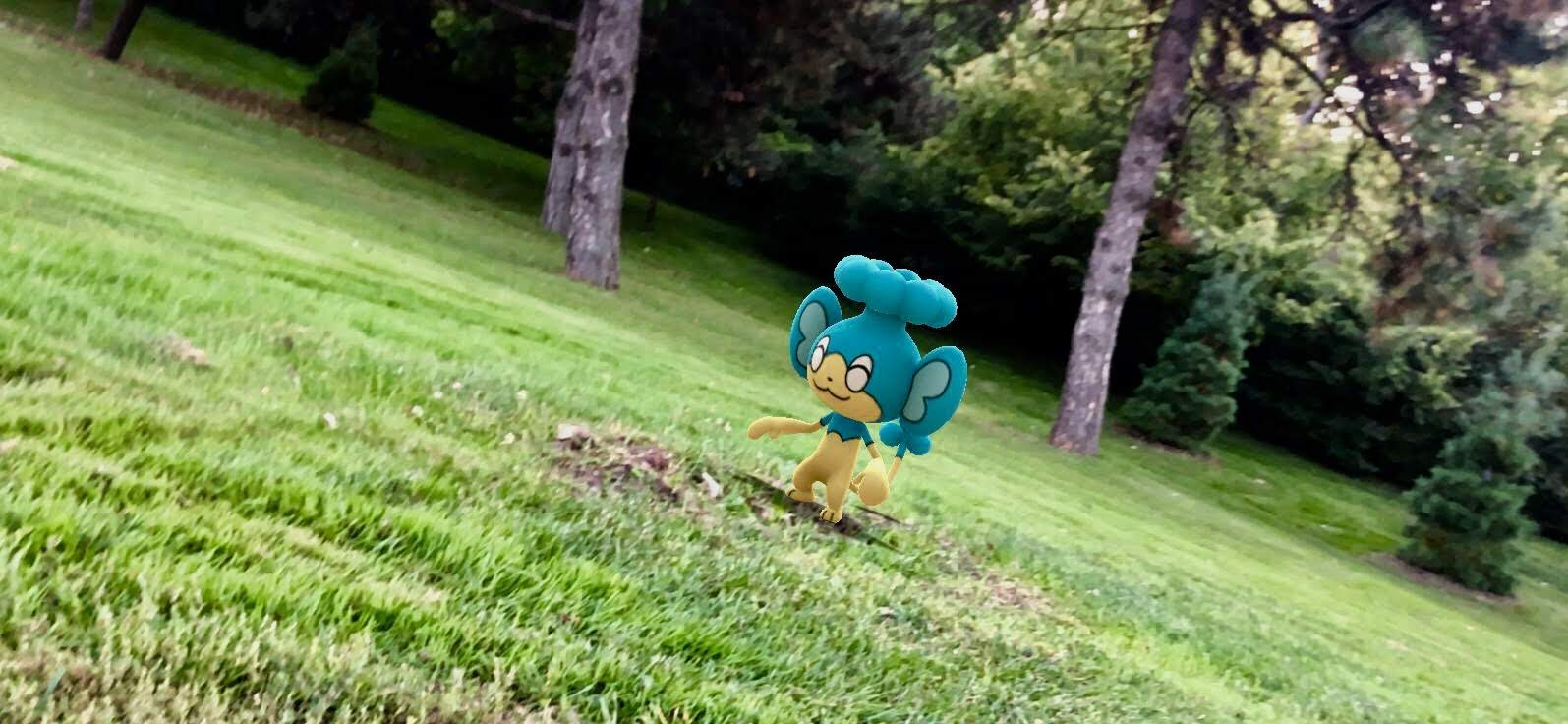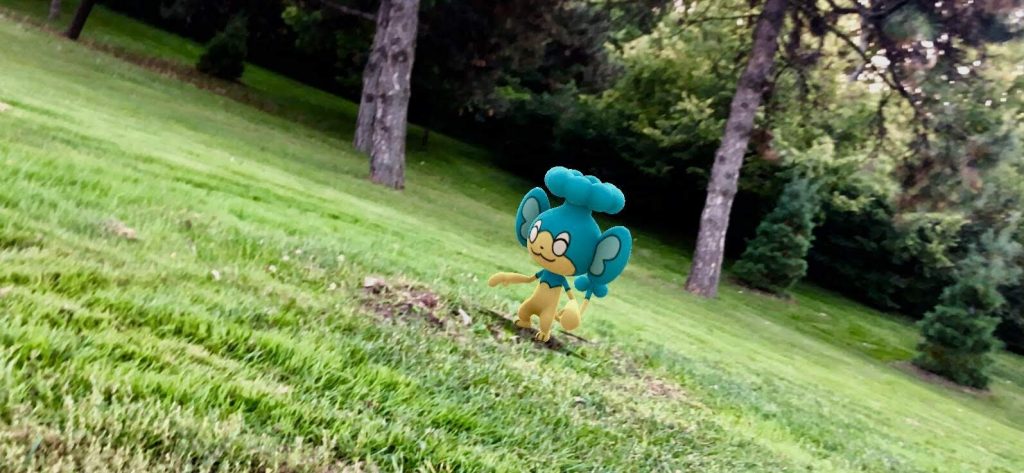 'I took this photo while visiting Montreal for Safari Zone in September 2019. This was the very first Panpour I caught as they had just been released. In truth, the only modification I made to the photo was to bring the brightness down a bit and the saturation up slightly. I was slackjawed at the natural beauty and detail of this Pokémon in its lush, verdant habitat through the lens of the in-game AR camera! I would have sworn this Panpour walked right out in front of me to say 'Bonjour!"
'Swing from the chandeliers' by HEX_Manifesto, Biltmore NC.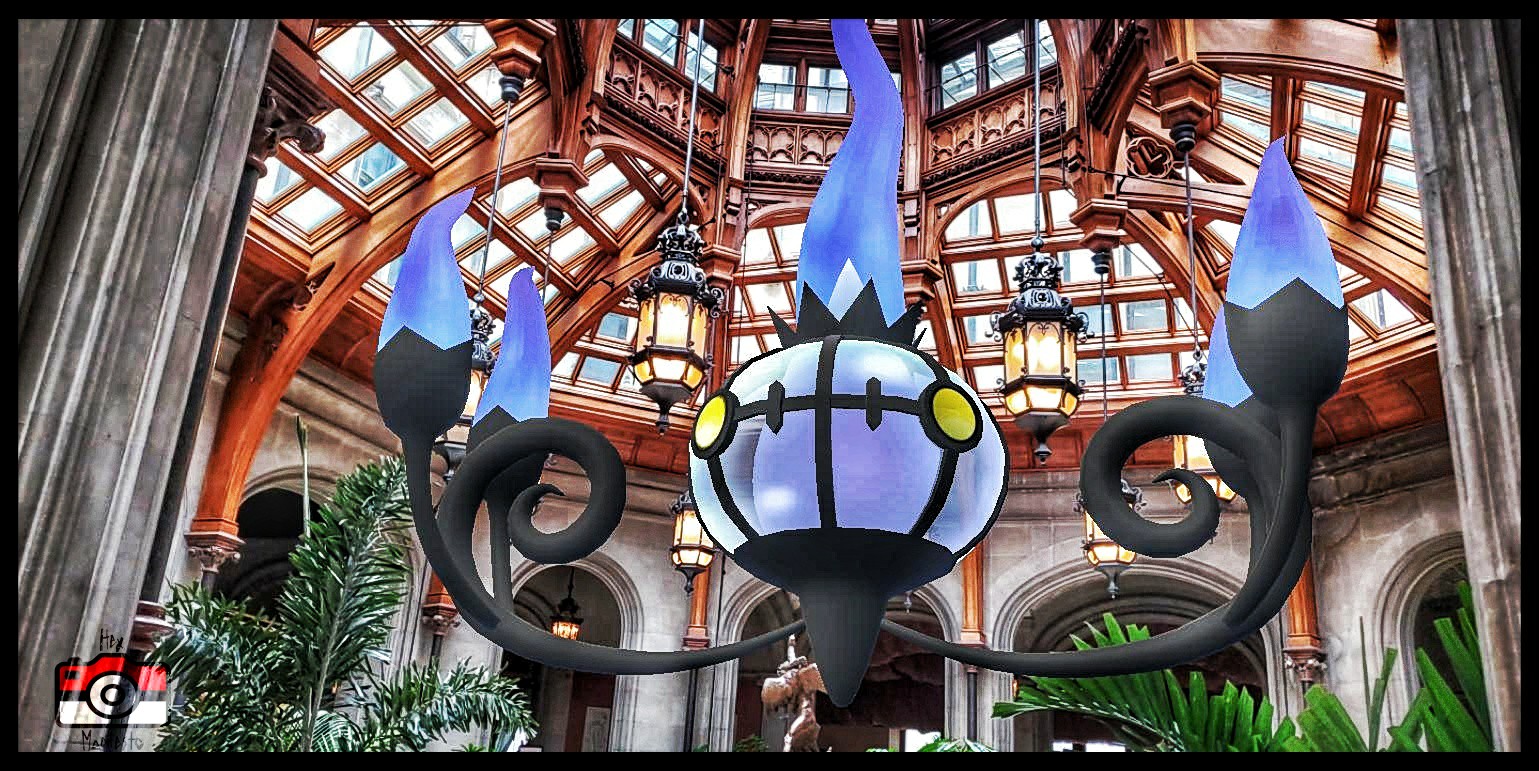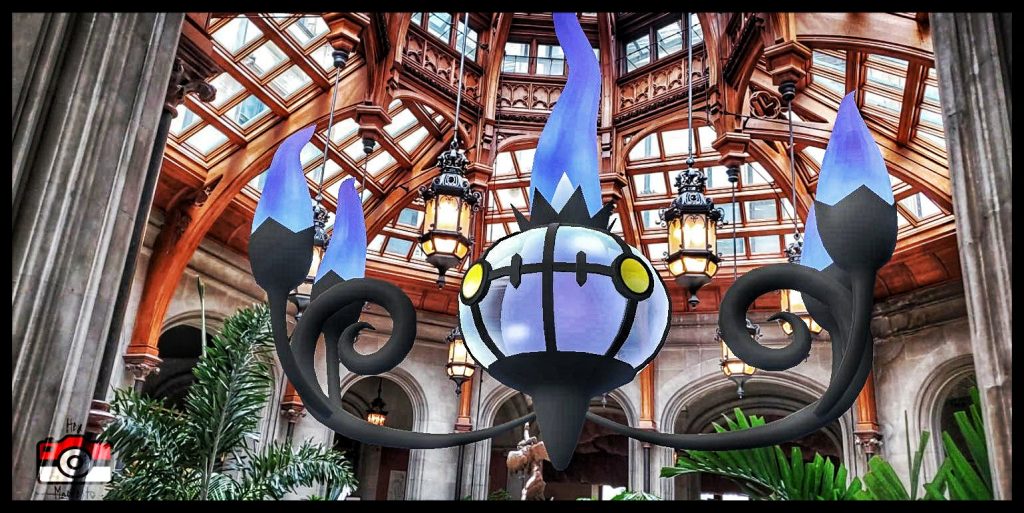 'While strolling through the largest house in America the Biltmore Estate I noticed the chandeliers seemed a bit more phantasmic than before. Then as if possessed by a ghost.one came to life and attacked mid photograph of the stunning garden room.'
'Lord of the Squirrels' by Tuulathecat, London, UK.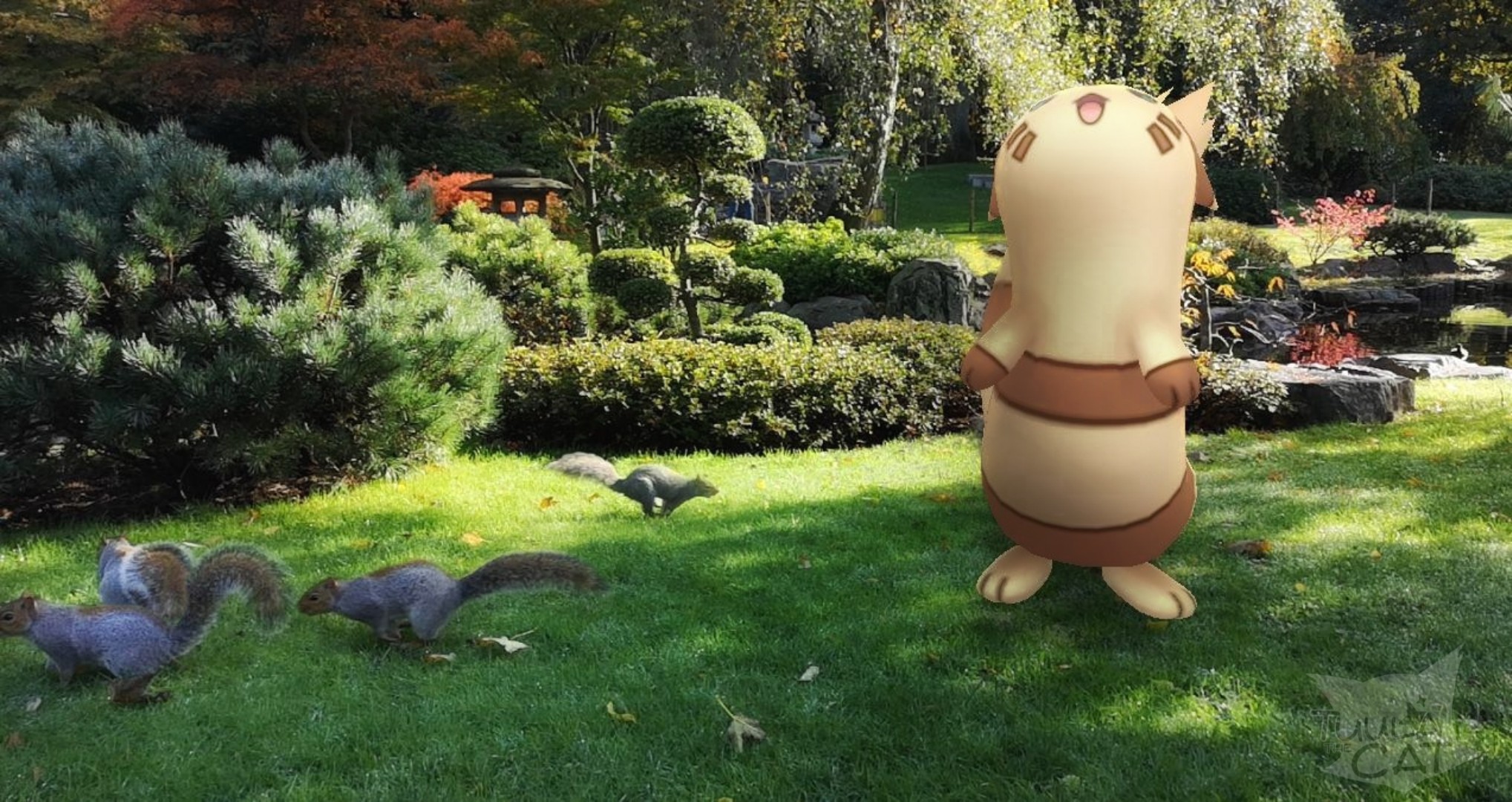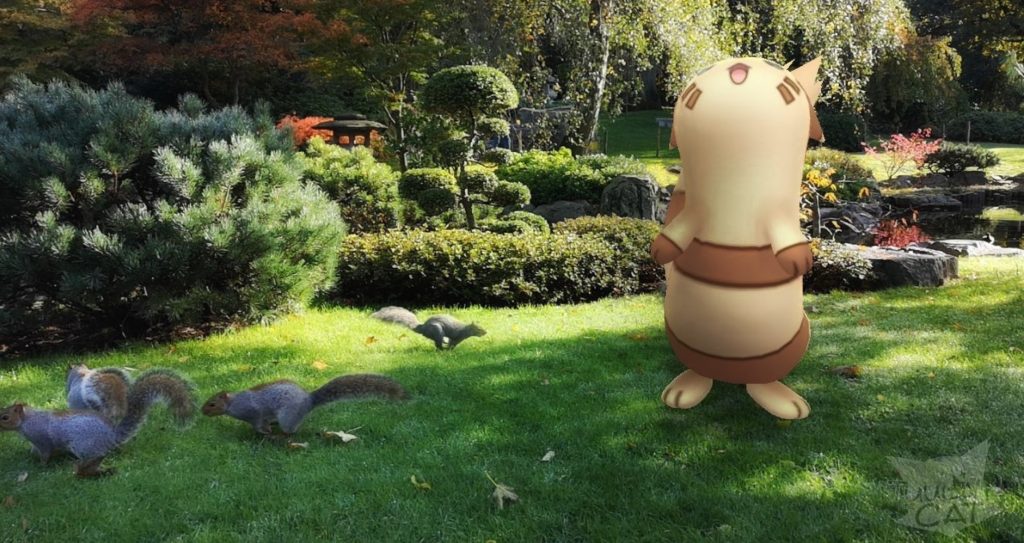 'Some fellow AR Photographers from London recommended we visit Holland Park which is a local PoGo Hotspot on community days. It indeed is a great park for photos and my boyfriend even caught a shiny wailmer during our stay. Thanks again for the great time in London @spsx22! At Kyoto garden we found those squirrels looking for food. This Furret seems to be their Lord. It was nuts!'
'Forest of Time' by Feresk, Dumaguete City, Negros Oriental, Philippines.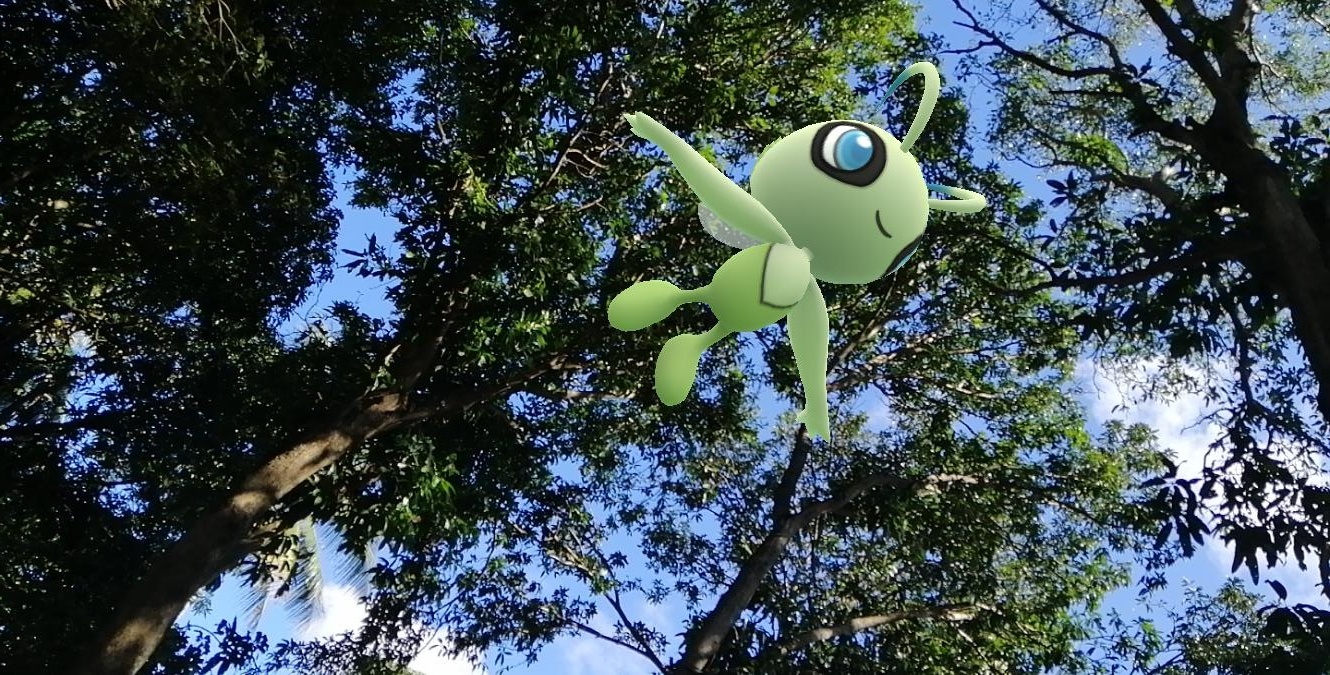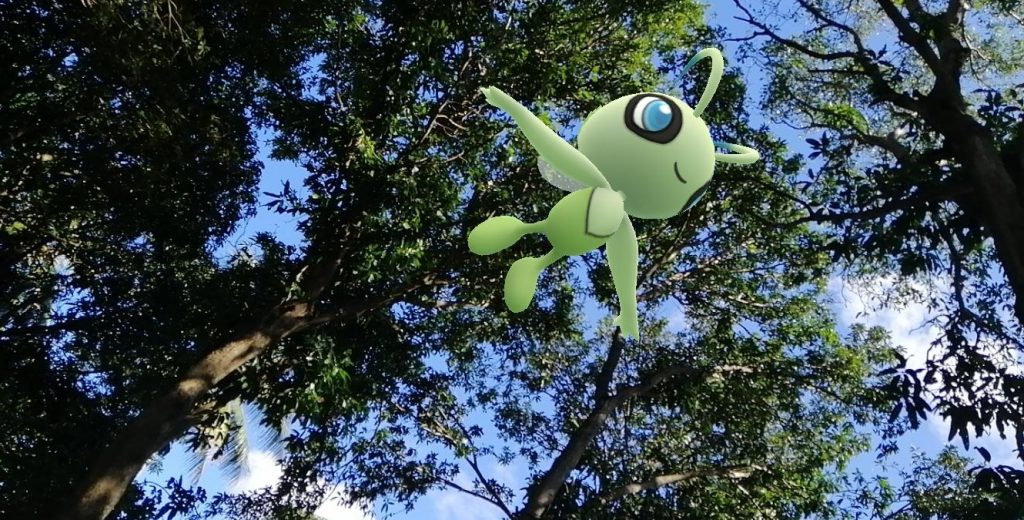 'While wandering in a nearby forest, I found the extremely elusive time-jumper who zipped through the air around me.'
'The Journey Begins' by creasmanonthego, Raleigh, North Carolina.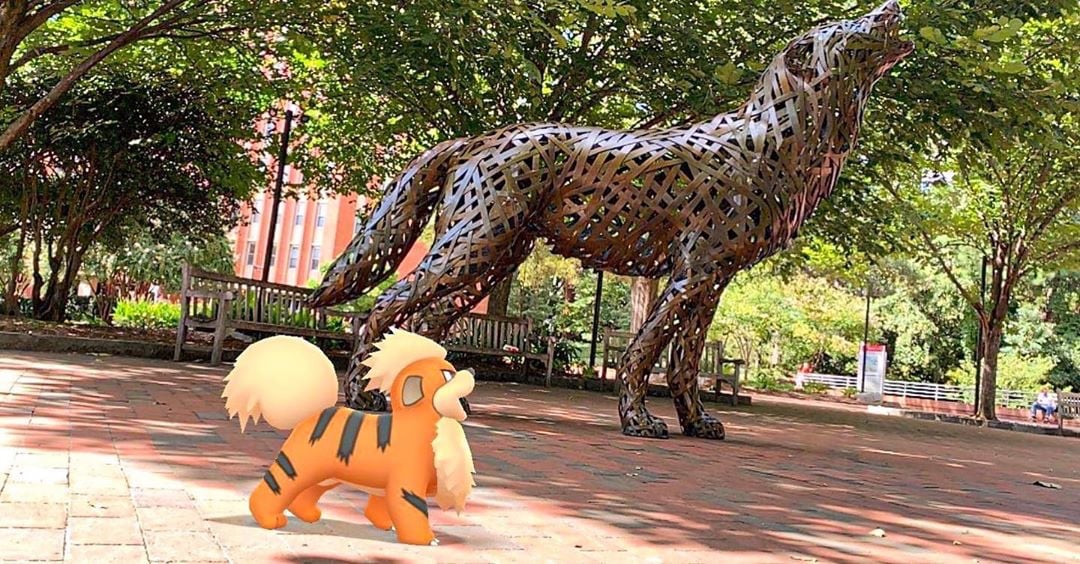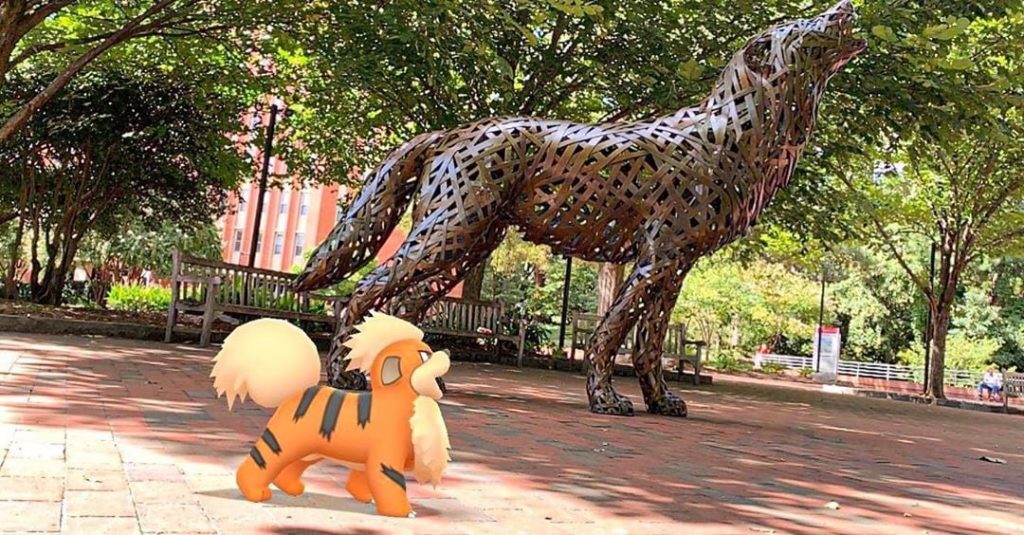 'North Carolina State University's mascot is the wolf and I've always loved this statue on campus. I wanted this photo to reflect the beginning of a freshman's journey into college life. They may start off as a young pup, but by drawing inspiration on what they could become, overtime they may just yet evolve into the wolf.'
'A Dark-rai Nightmare' by MasterQPokésnaps, Kentucky, United States.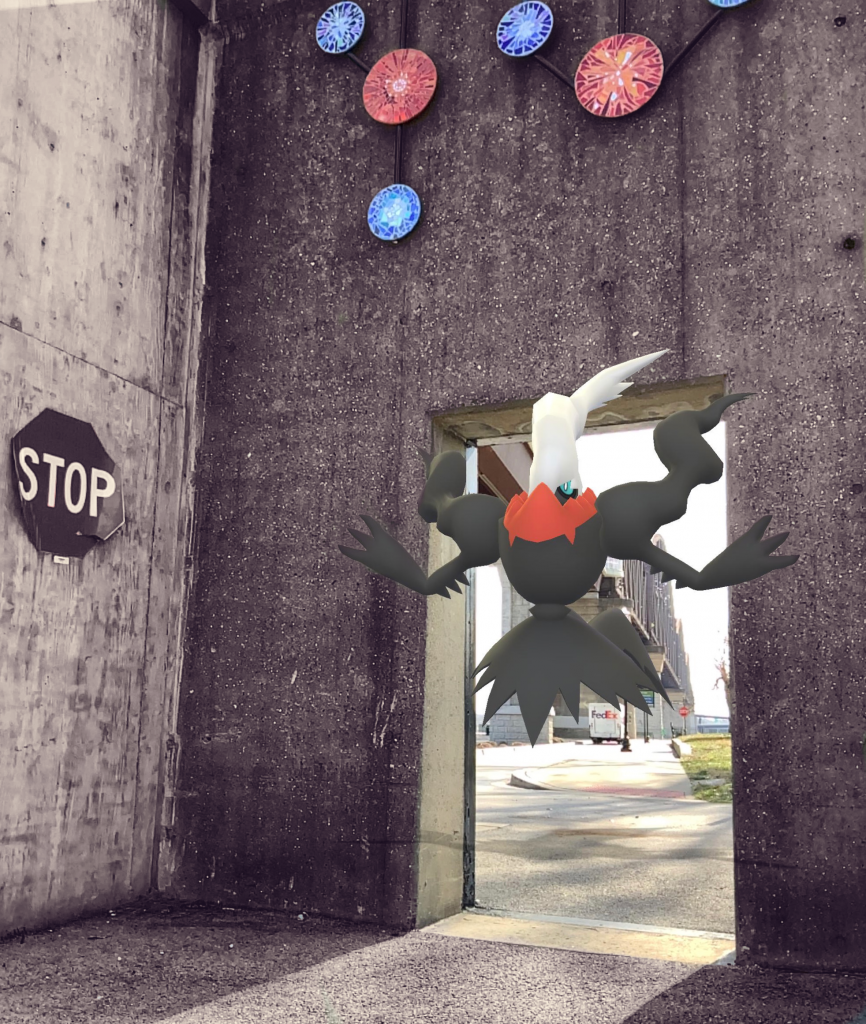 'I woke up to find myself in a nightmare-like alternate world, and the only being with me was my Pokémon buddy Chandelure. After many creepy and dark hours of searching through this dark and colorless world we finally found the exit; but guarding it was a wild Darkrai! Even though Chandelure had a disadvantage, our friendship and determination was enough to defeat Darkrai and pass through the portal.'
'Beautifly discovers the main economic drive of its area' by shinyshinx.science, Andalusia, Spain.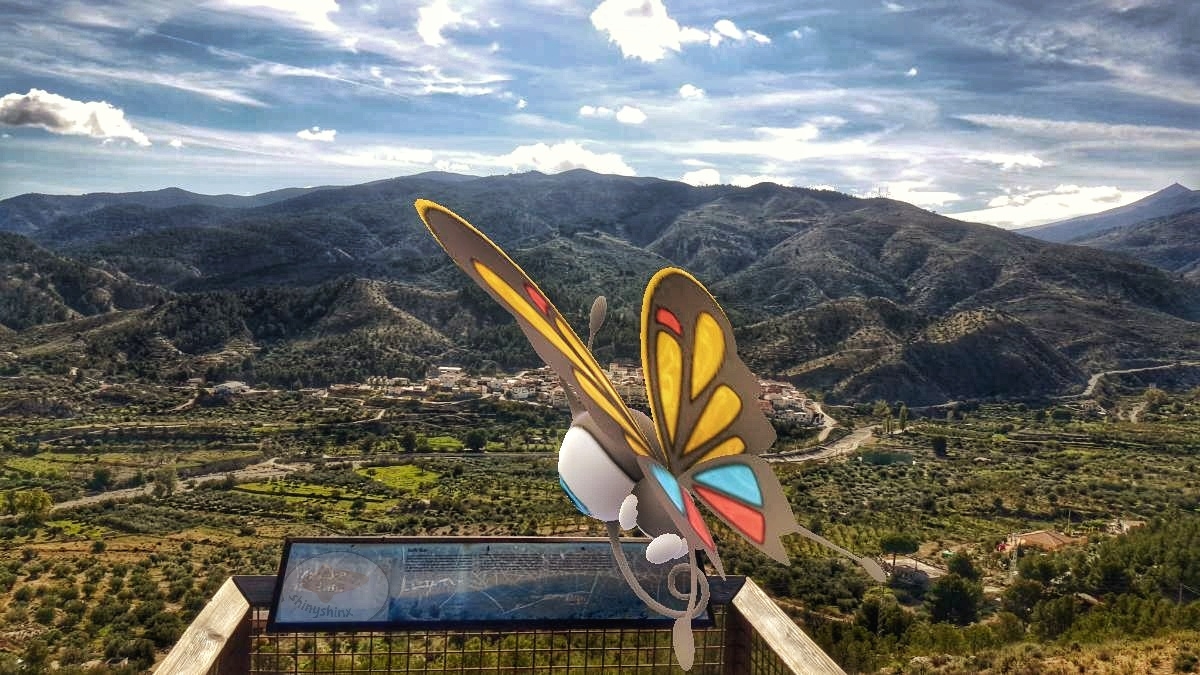 'Definitely everywhere you look at you see mountains where I live. However, in between them there are valleys large enough to plant crops. Naturally, soil is dry and arid (remember it barely rains) but farmers apply a technique known as "drop irrigation". This consists of a network of tubes that allow water to drop slowly and directly towards the roots of the plant. Therefore, evaporation is minimized and crops obtain what they need to grow. Agriculture is the main economic drive of my region: maybe you can find some oranges, grapes, tomatoes or cucumbers from here in your market!'
'Shady Figure With a Nasty Plot' by DarkSt0rm009, Chattanooga, Tennessee, United States.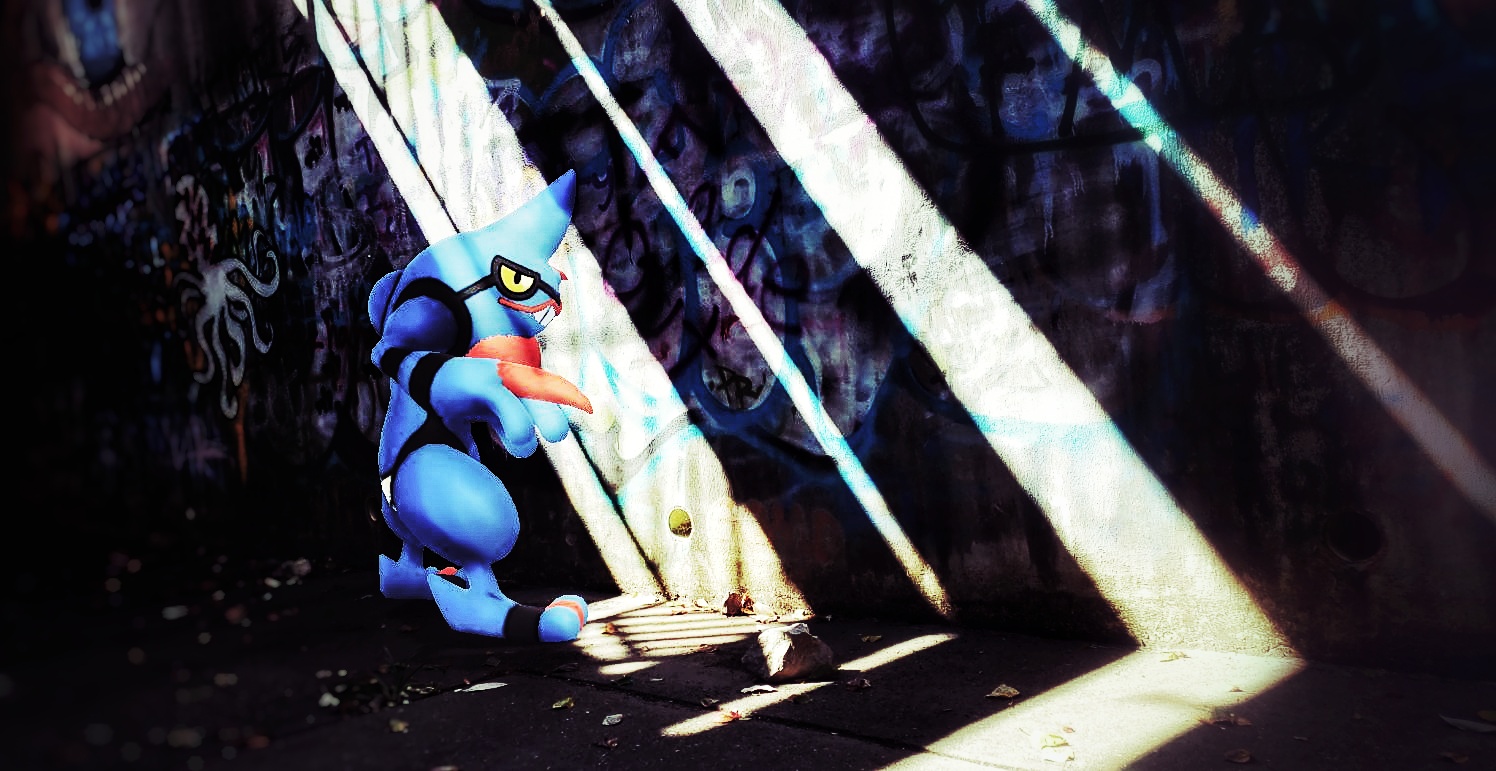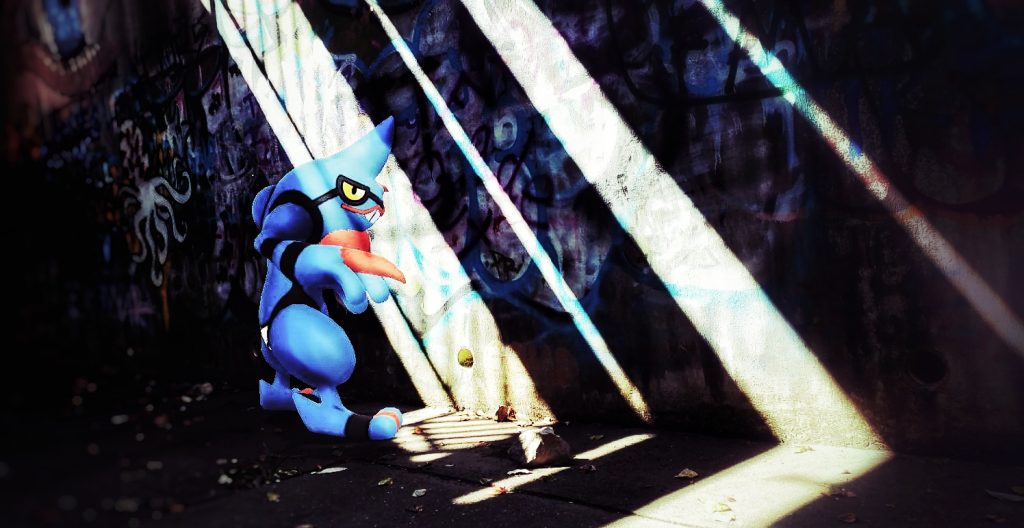 'As I was scoping around my campus, looking for places to take photos, I noticed this tunnel full of graffiti, and that's where I saw him… He was giving me this mean look, like I had seen too much, and that's when I knew I had to bail…. But I will never forget that Toxicroak's face'
'Purple Light' by Feresk, Cebu City, Cebu, Philippines.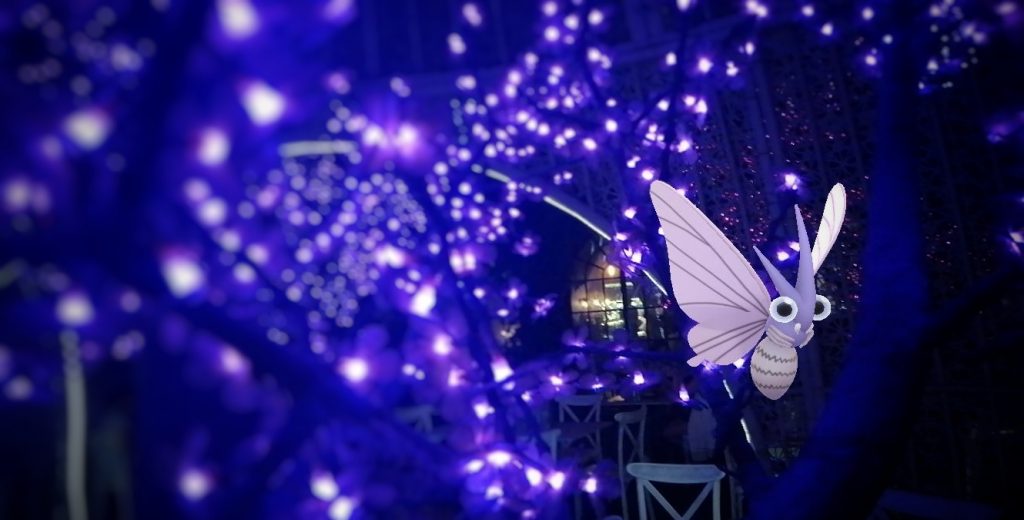 'Gilmwood Tangle offered no time for boredom at night, especially with night fliers such as this Venomoth! Caught this one preening around the glowing purple flowers.'
'Fight Fire with Fire' by Tuulathecat, Nuremberg.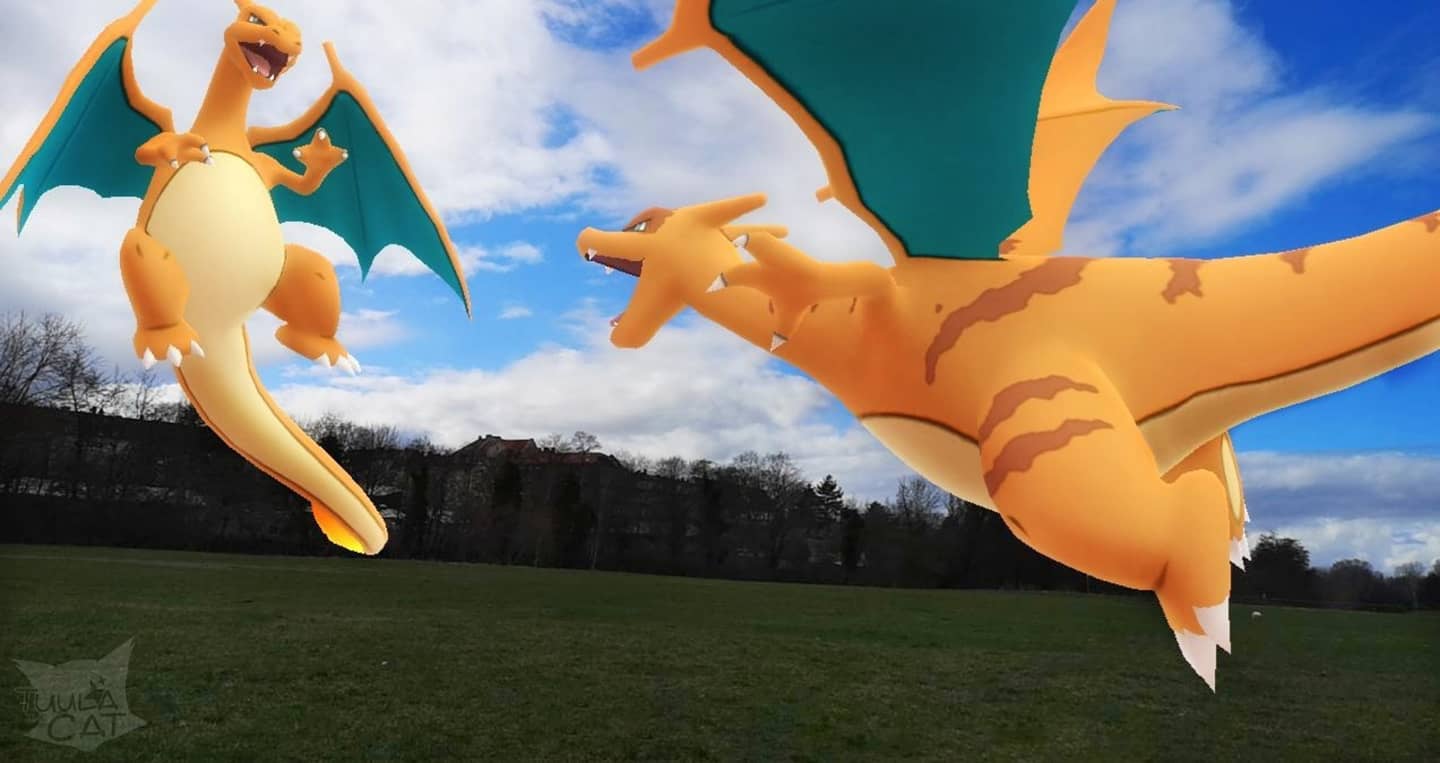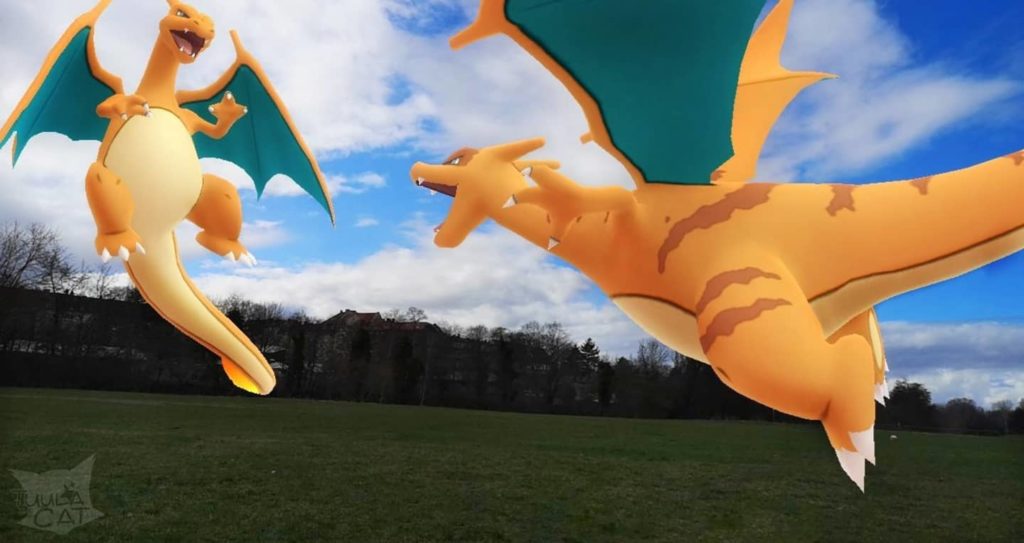 'Inspired by scenes from a Mewtwo strikes back I took this photo of clone charizard and regular charizard fighting for dominance! With Shared AR there is a new challenge out there. Pokémon AR photos with interacting Pokémon. I'm still practicing and improving my skills. I can't wait for the future of AR!'
'Green Beauty' by Mythical Lae Snaps, North Carolina, USA.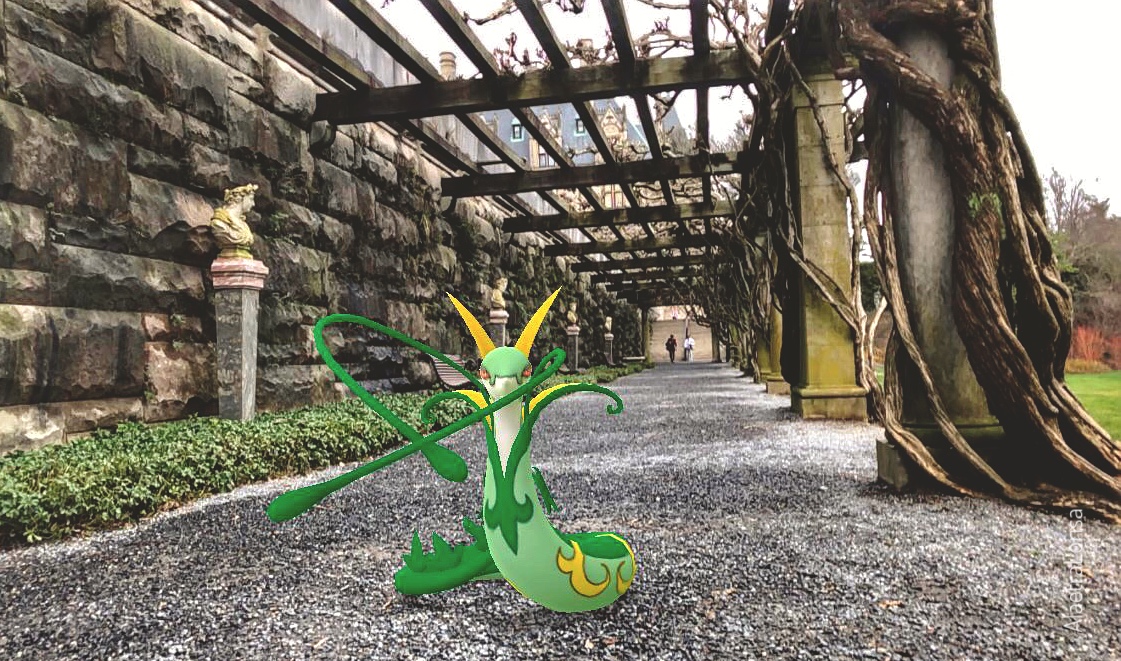 'When I saw this walkway I knew exactly who I wanted to AR here. Only problem was I had yet to ever evolve to a Serperior. So that's exactly what I did while standing right there. And I think she was perfect for this scenery at the Biltmore Estate. A perfect reason for a brand new Pokédex entry!'
Photo by Max Mullen, Barcelona, Catalonia.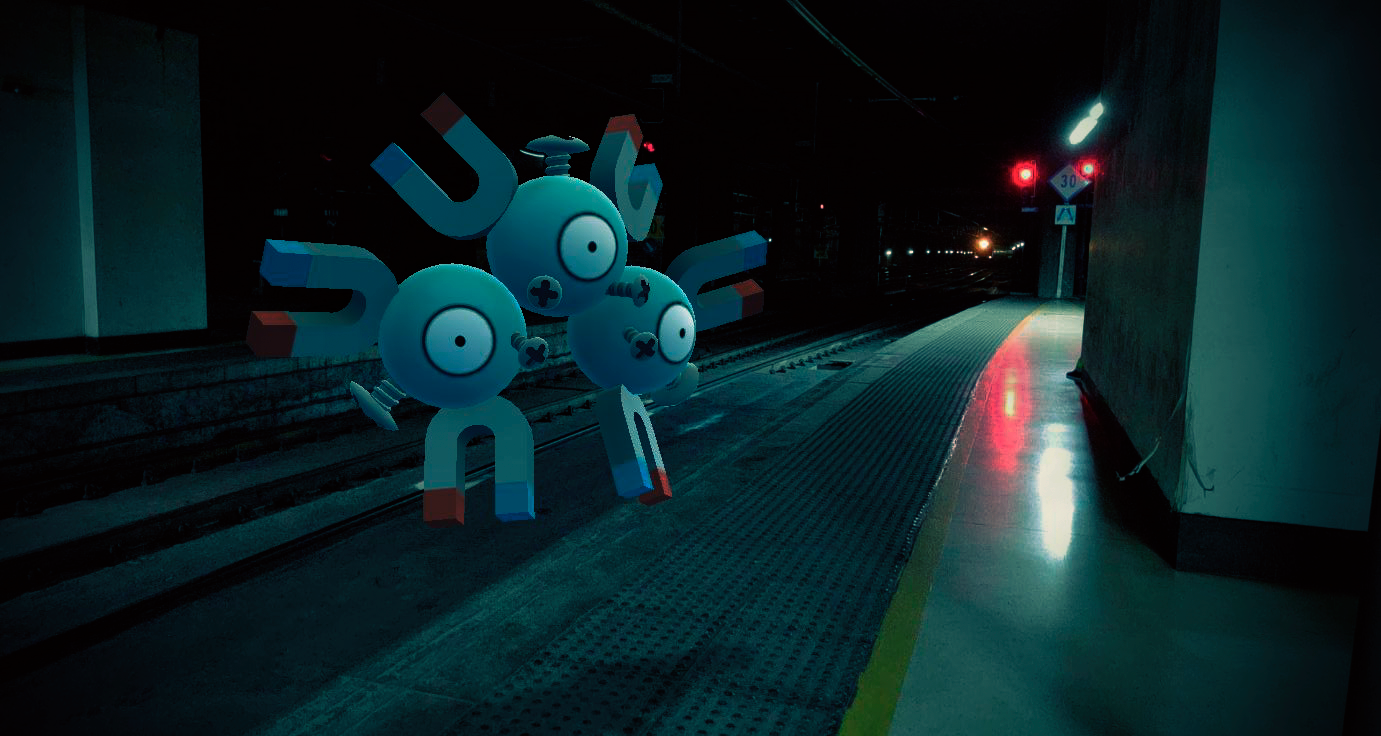 'The underground train stations of Barcelona are frequently full of mysterious steel type friends, like this Magneton that kindly posed for the photo!'
AR Masters
The below images are taken by our AR Masters.
'Sunset with my BFF' by Earl of lemongrab, London.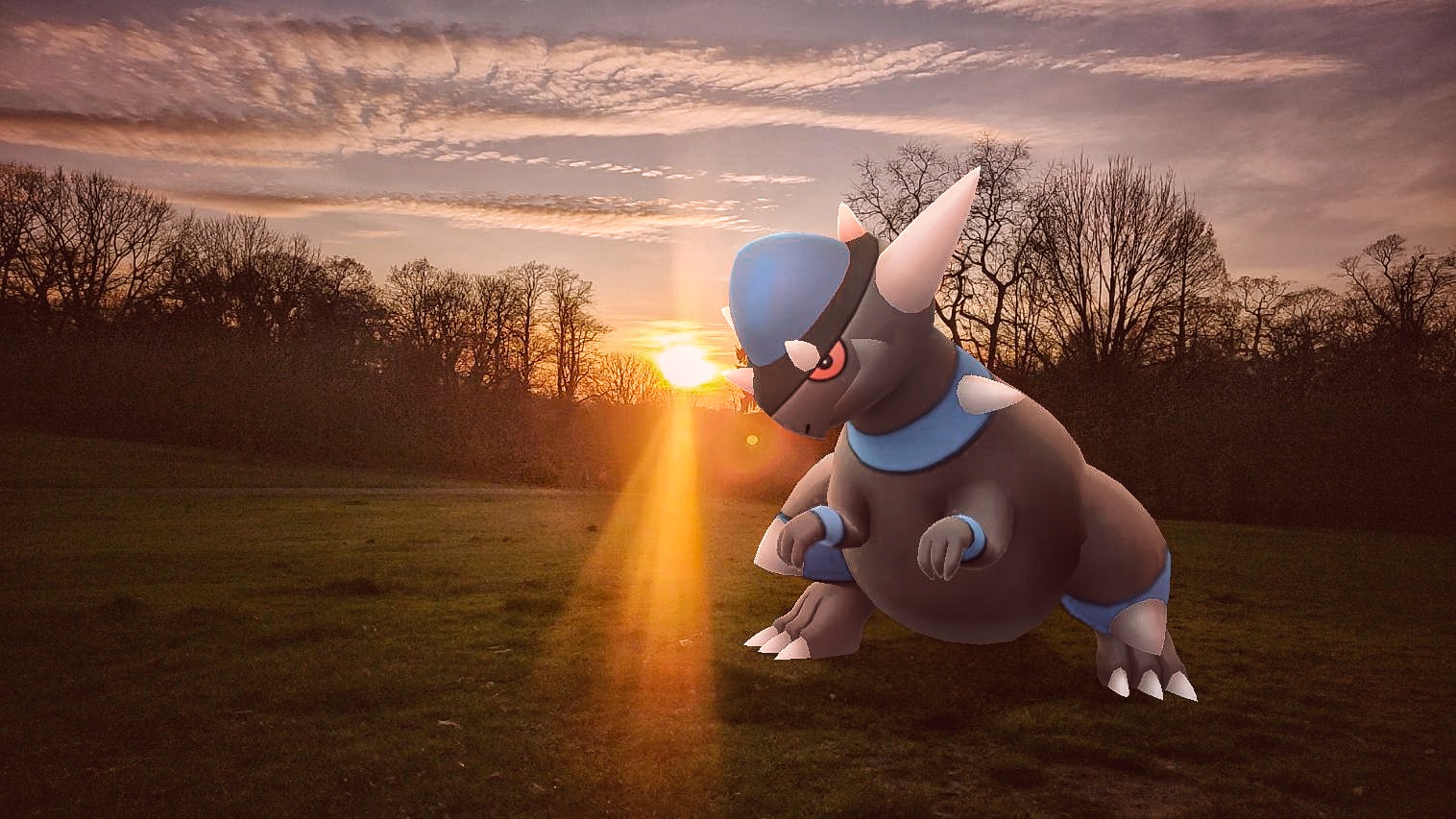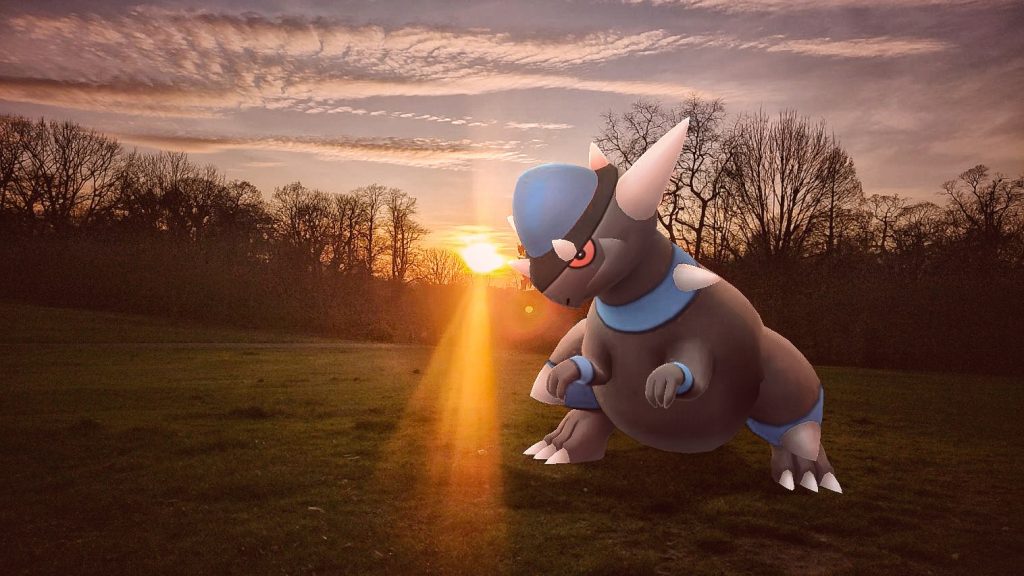 'Just a nice walk in the park and enjoying sunset together with my first best buddy.'
'Creepy Durant' by Ash Ketzchup, Disneyland Paris.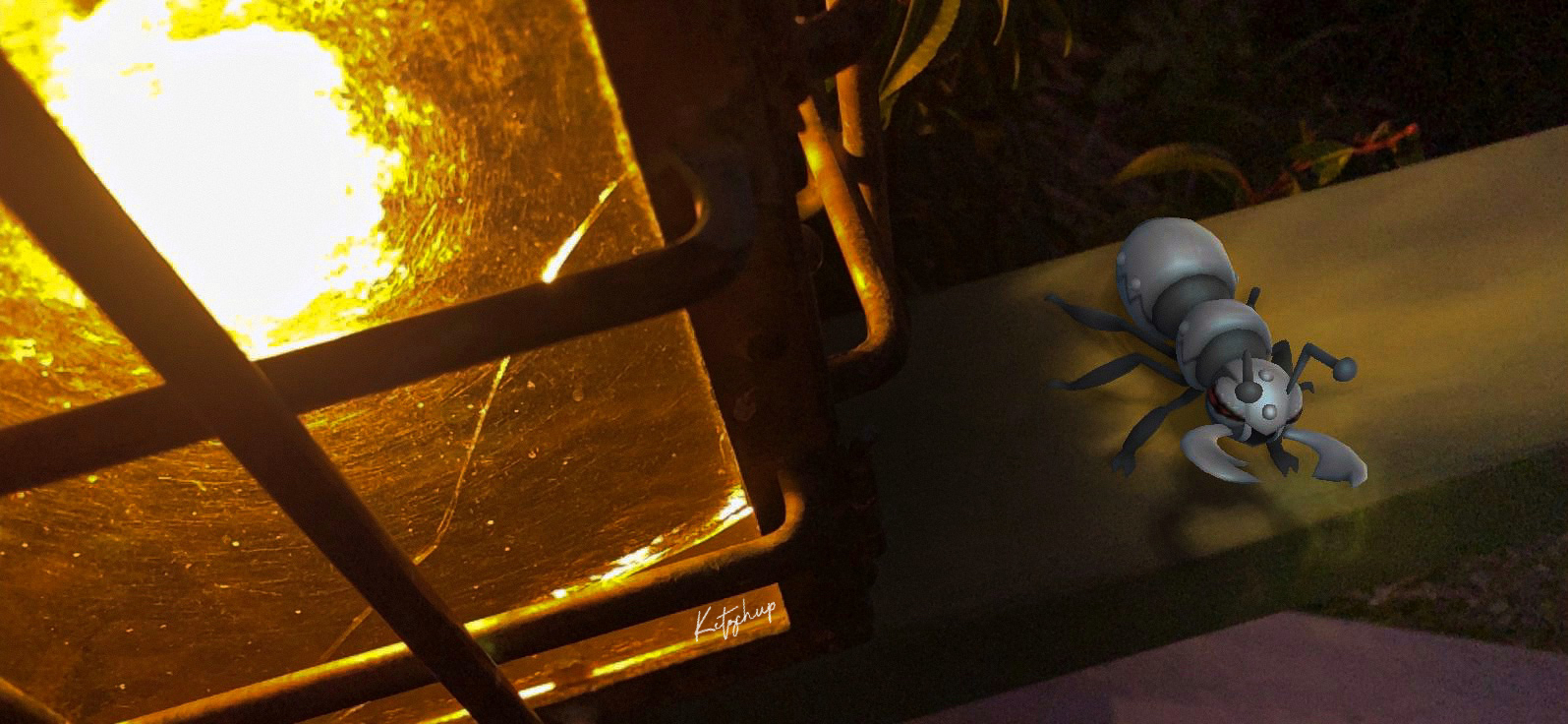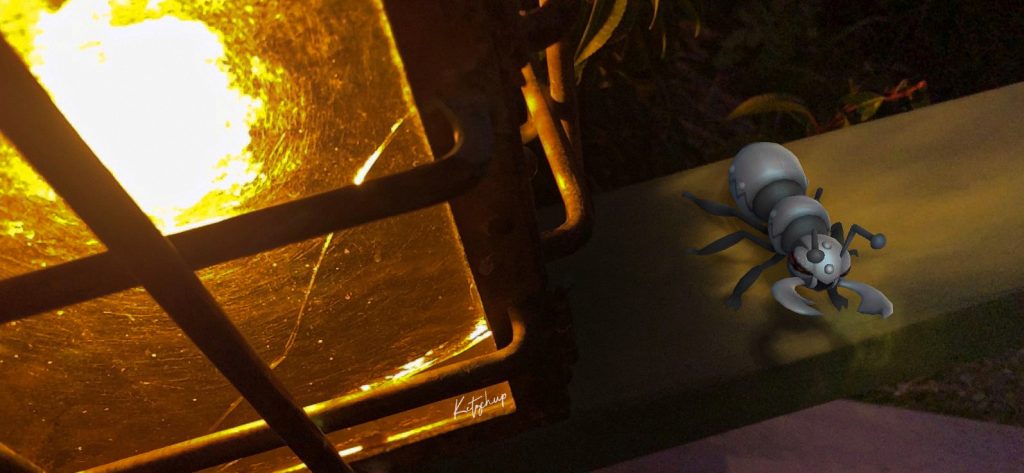 'Finally found my first ever Durant, in the wild! It was close to the evening, so tried this shot and I think it came out well! Especially grounding your Pokémon in dark environments is a challenge 🐜'
For our next showcase, we are looking for submissions focusing on Bug Type Pokémon! Submit your entries here until April 10th. All rules can be found in the submission form, we can't wait to see what you come up with next!
Incredible header photo by PelePOGO. I chose this as the header because I loved the story that came with the image, as well as the dynamic feel to the shot.