Normal
type Pokémon are often a pretty neglected bunch! As more common spawns in Pokémon GO many of their designs aren't appreciated enough, but there are so many cool
Normal
types. We challenged our amazing #GOHubAR family to send us their best work focused on
Normal
types and we just knew we wouldn't be disappointed!
With our most amount of submissions ever, it was so tricky to filter down the choices for the article, so if you didn't make it this time, please don't feel disheartened, we couldn't include everyone with so many entries! As always, the next theme and the link to submit is at the bottom of the article, so please try again for February.
Unedited Images
The below AR images have not been edited in any way.
'Wanna grab dinner sometime?' by ACE(艾斯), Tokyo, Japan.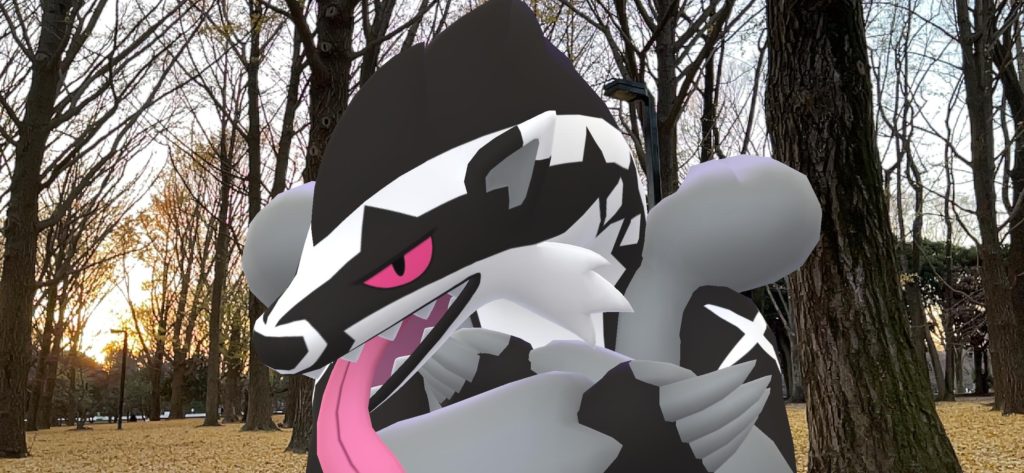 'Don't worry it's not like that. I just want to go out as a friend.😋'
Jigglypuff by DPhiE250, Wisconsin, USA.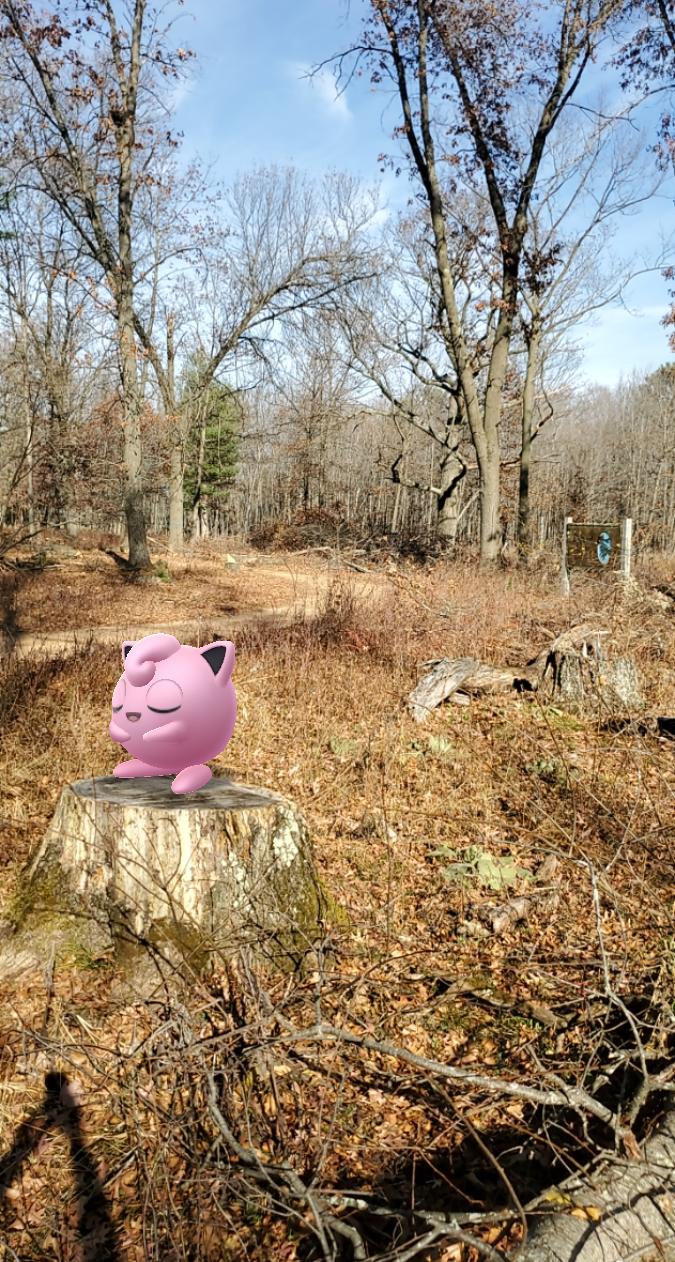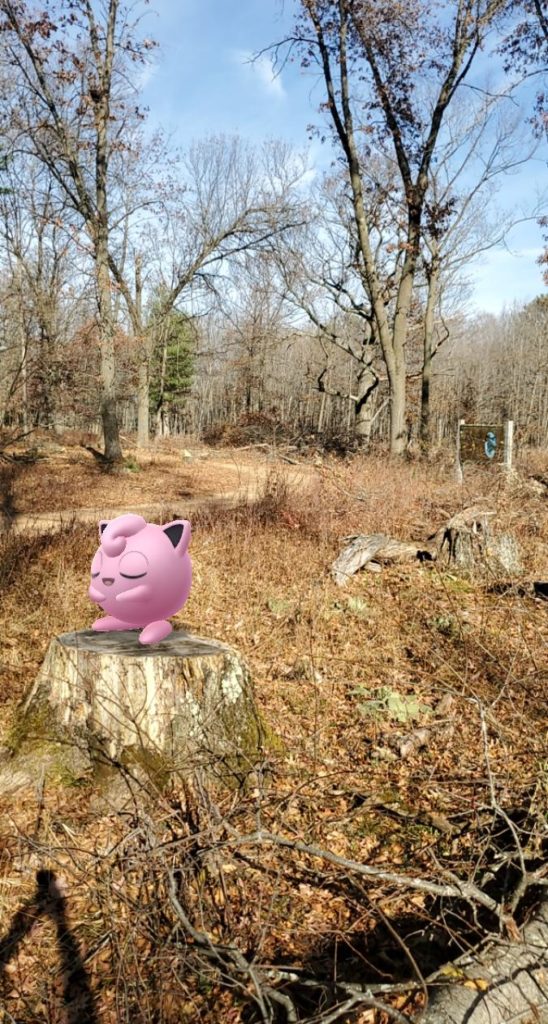 'While walking through the woods, Jiggypuff found itself a little makeshift stage and decided to sing a…song… for us…zzzz…😴😴😴'
'Bonding with a wild fletchling' by HazelCrocus, The Netherlands.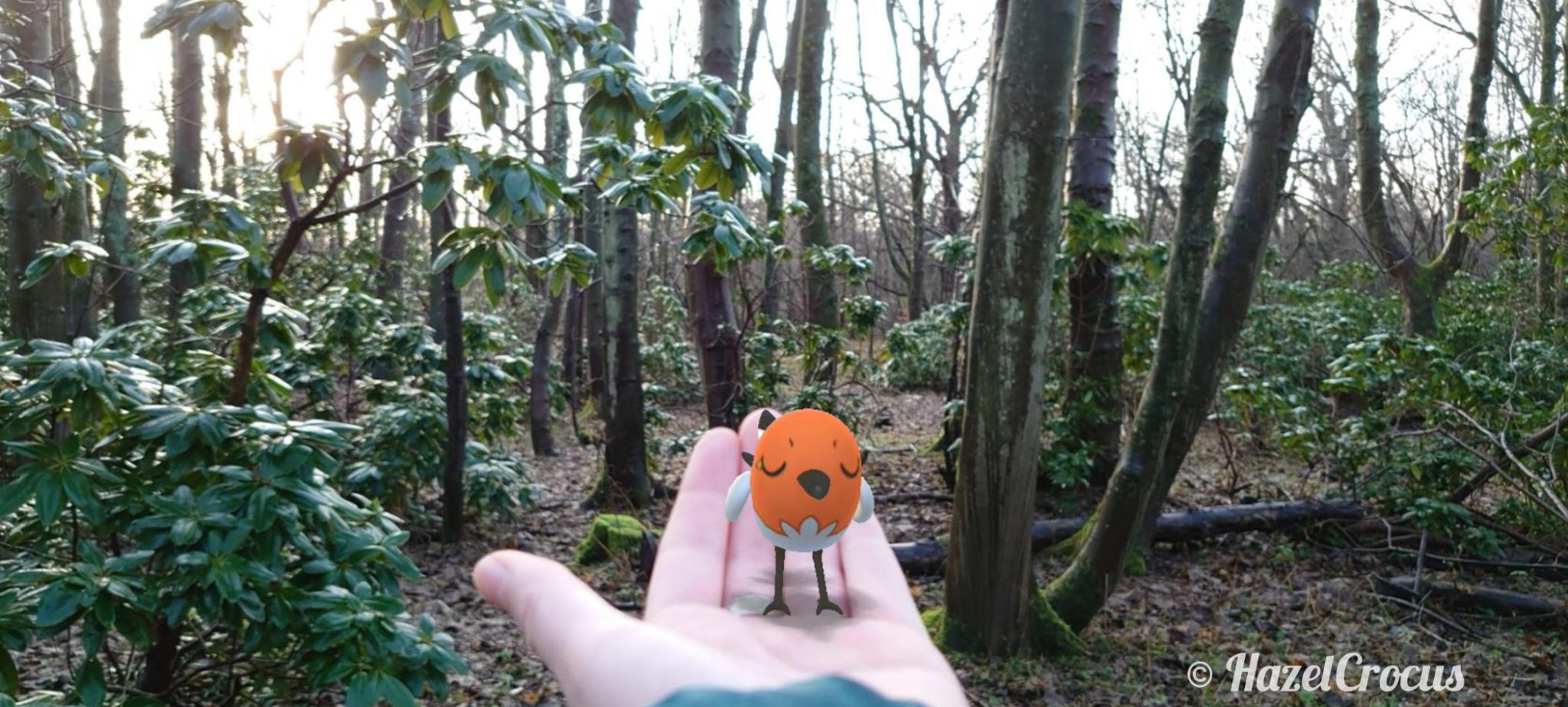 'When I was walking through the forest I kept seeing this cute little fletchling. It seemed to be following me. I decided to see what would happen if I were to stop and hold out my hand. He truly is a curious little fletchling and so adorable.'
'The glory of Pyroar' by pokemoninlife, Taiwan, Taichung, the tree of sunset near the temple of Jiutian Xuannü.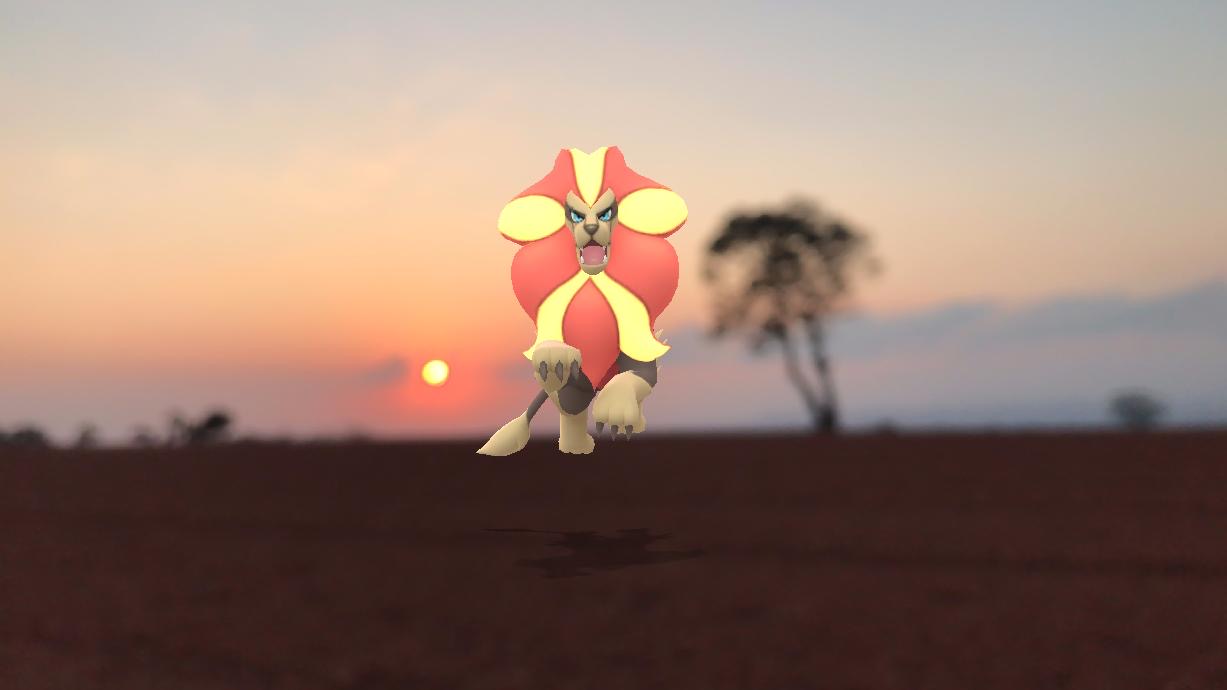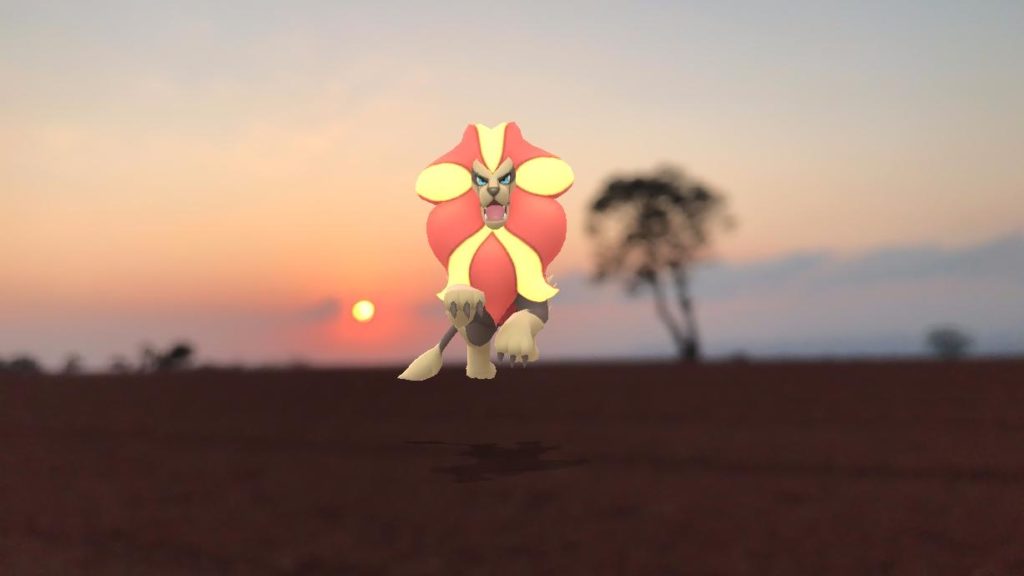 'In the wild, you always find some beautiful Pokémon. This time, I met majestic Pyroar under the tree of sunset near the temple of Jiutian Xuannü, in Taichung, Taiwan. I gave me some strength to face the upcoming future. May the courage be with you, always.'
'"No ID? Then your not coming in"' by ElKhan32, Thetford Forest, UK.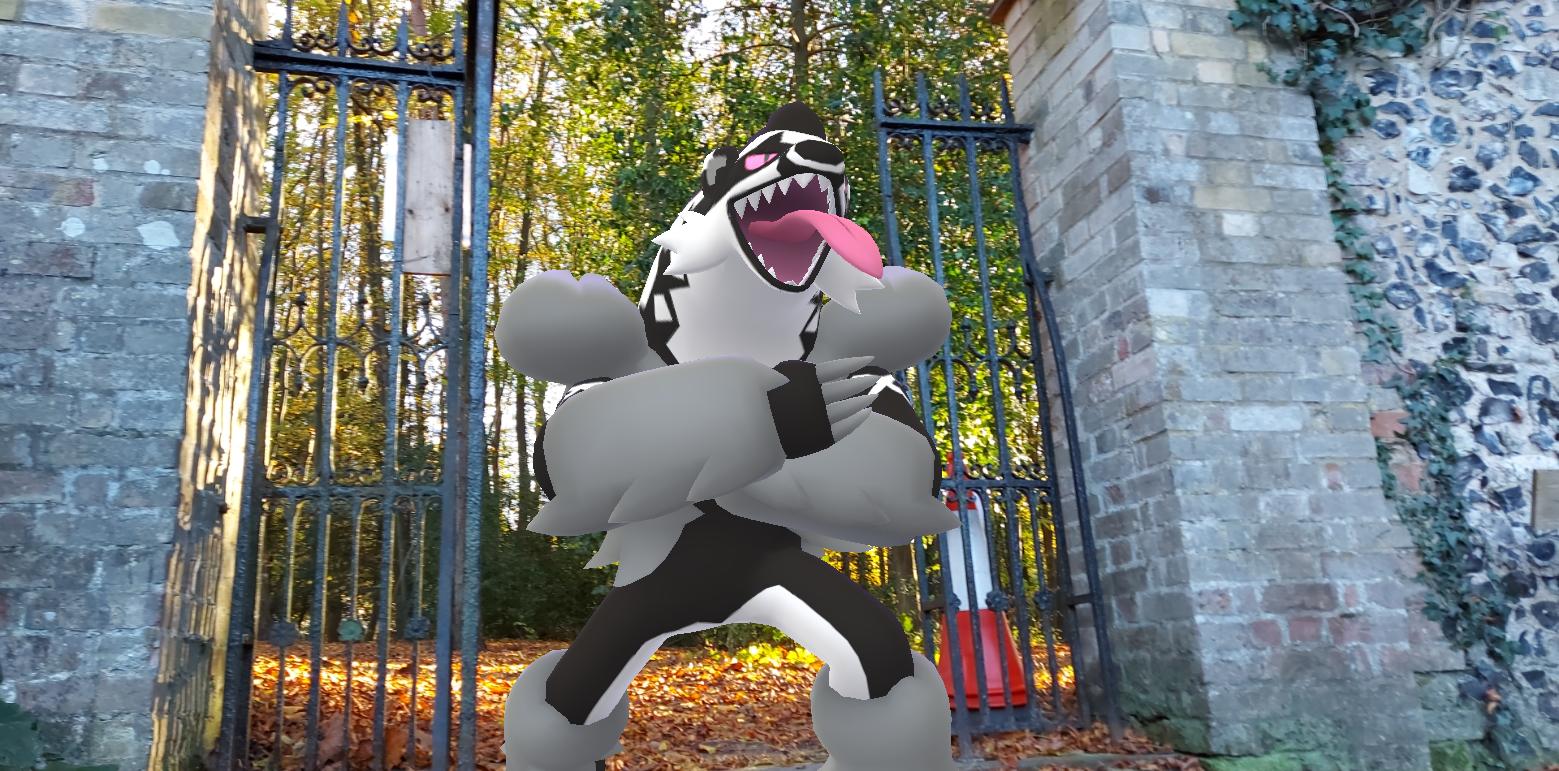 'Obstagoon standing guard at the entrance, jo one asked him to be a bouncer but he just fancied it.'
'In my garden' by CharlieNebulus, Cabeço de Vide, Portalegre, Portugal.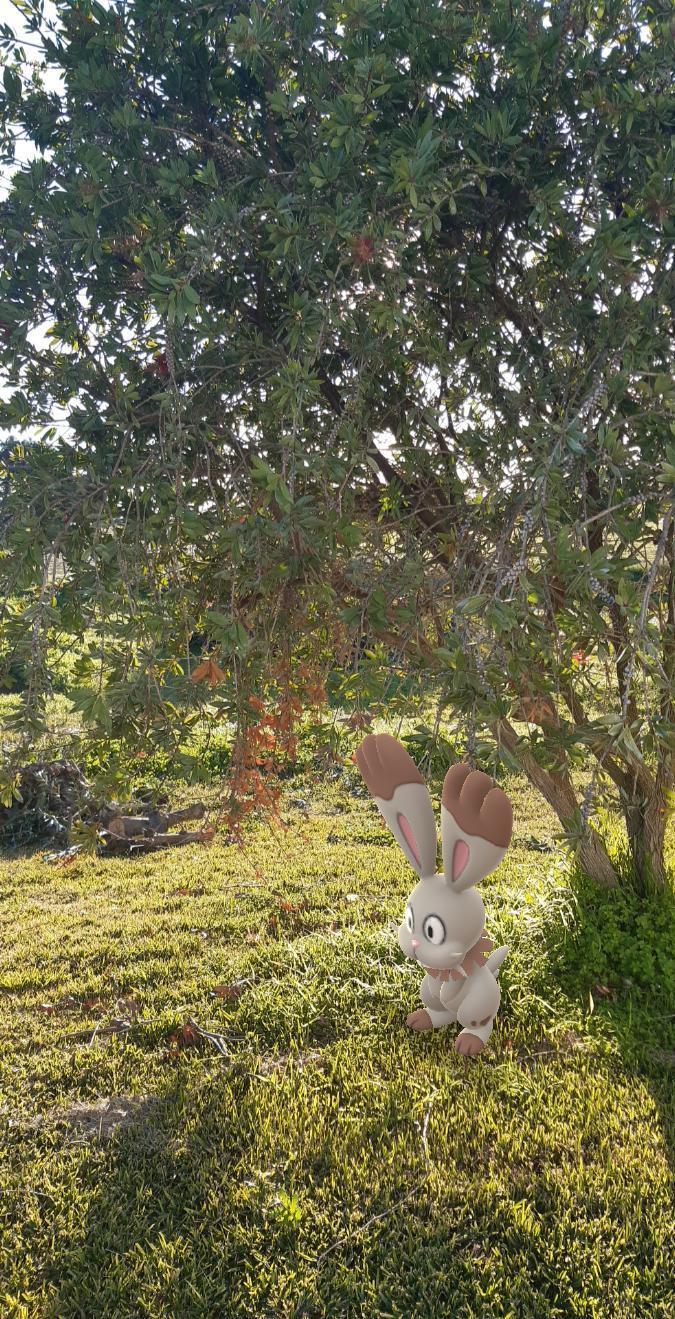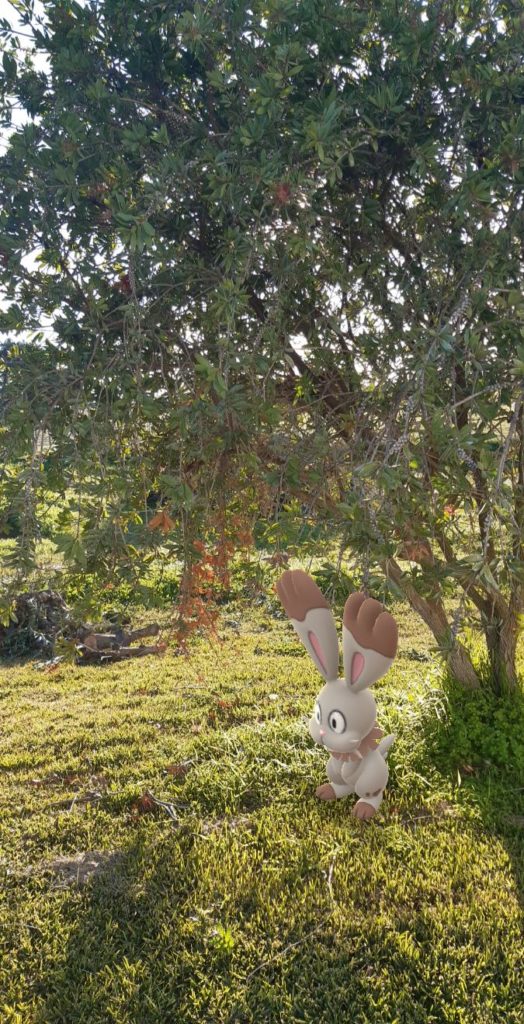 'I took this photo of a Bunnelby who was walking in my garden. It only took the right position to do.'
'Dear Deerling' by ArcticMoon, California, United States.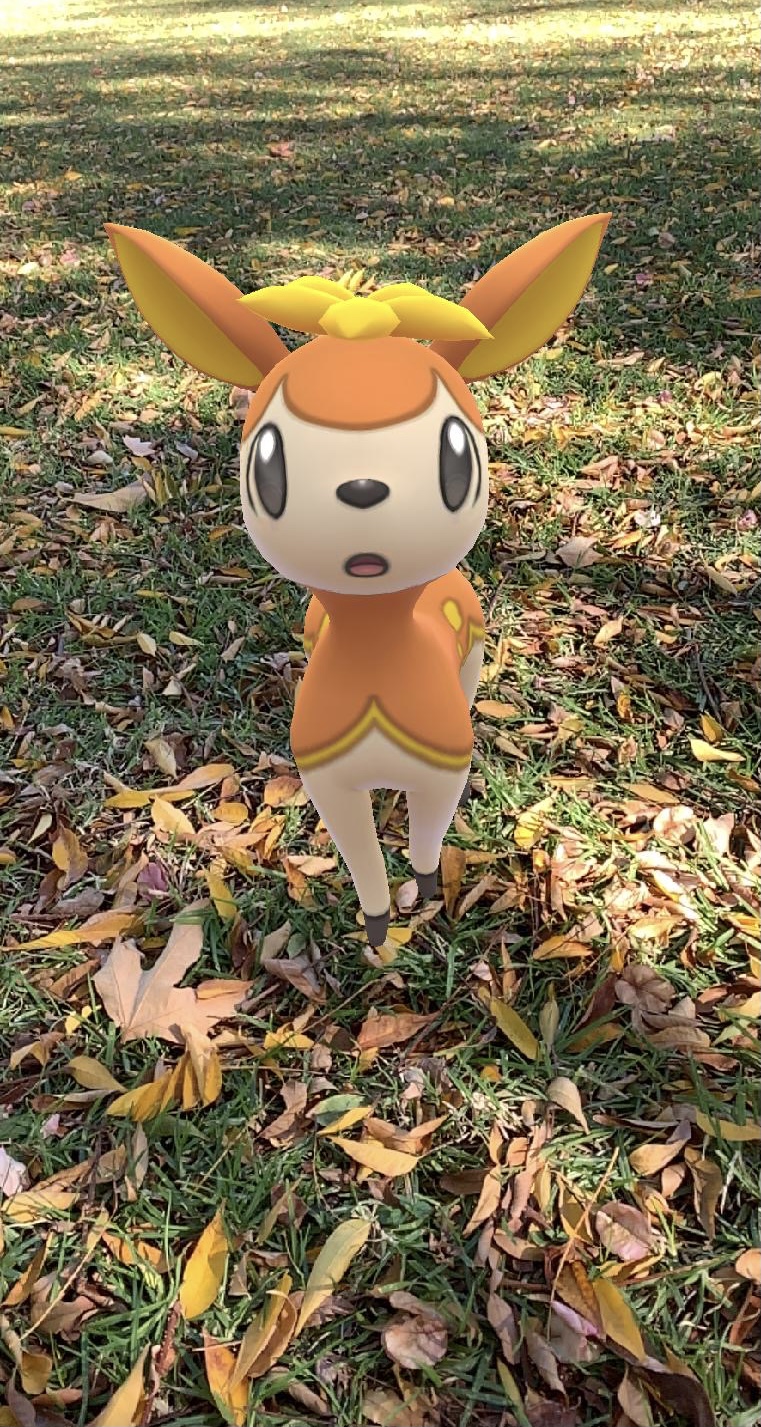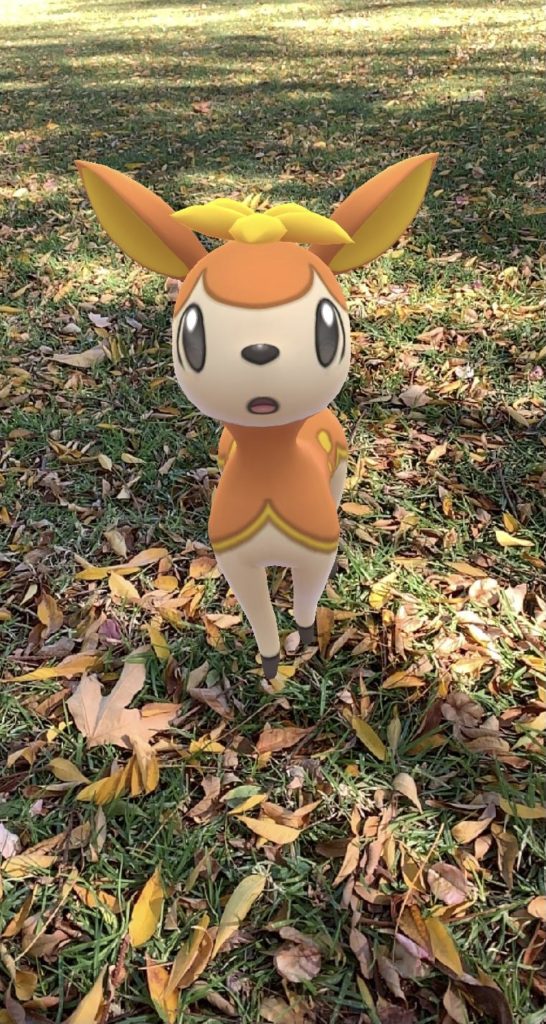 'I was walking in my local park when I saw this adorable deerling! I simply had to get a snapshot.'
'Japanese pheasant' by ACE(艾斯), Tokyo, Japan.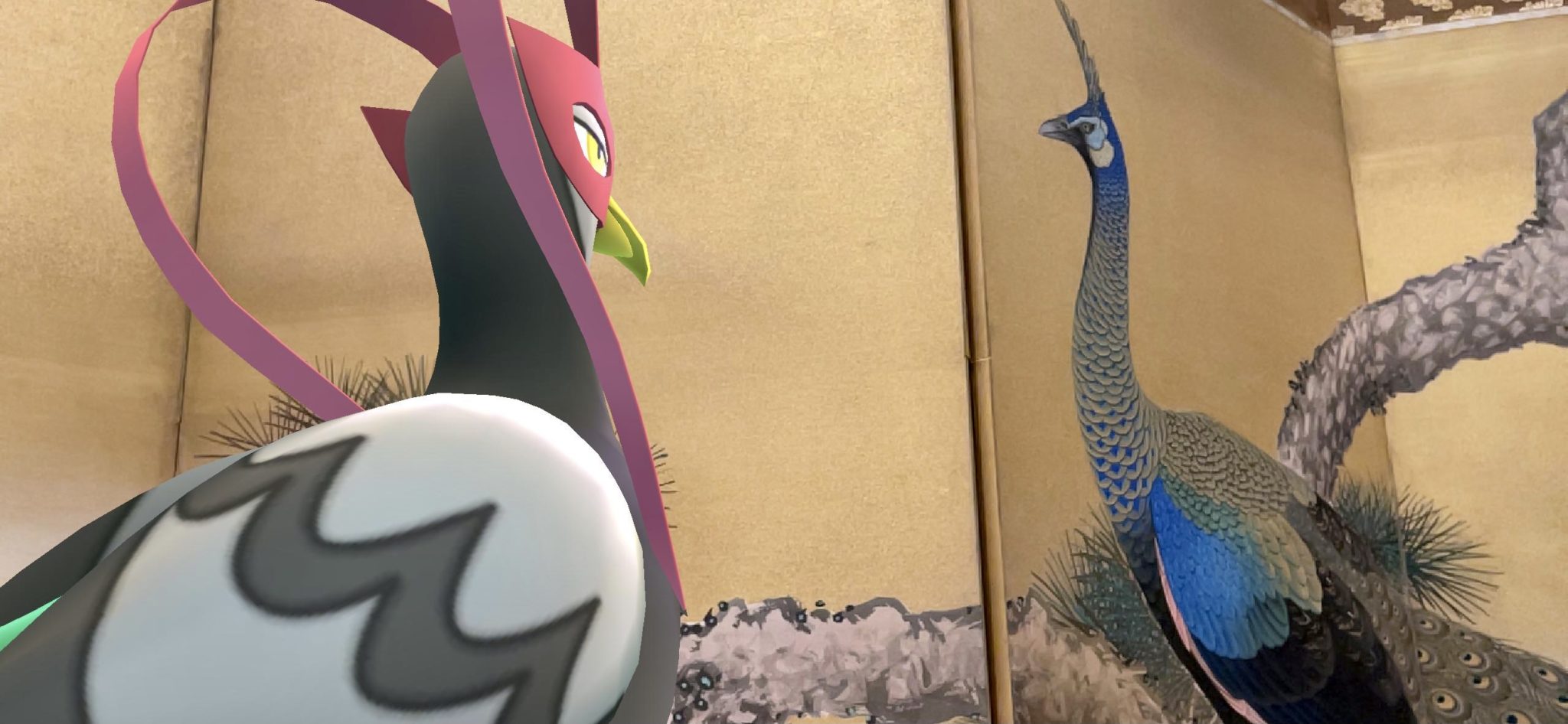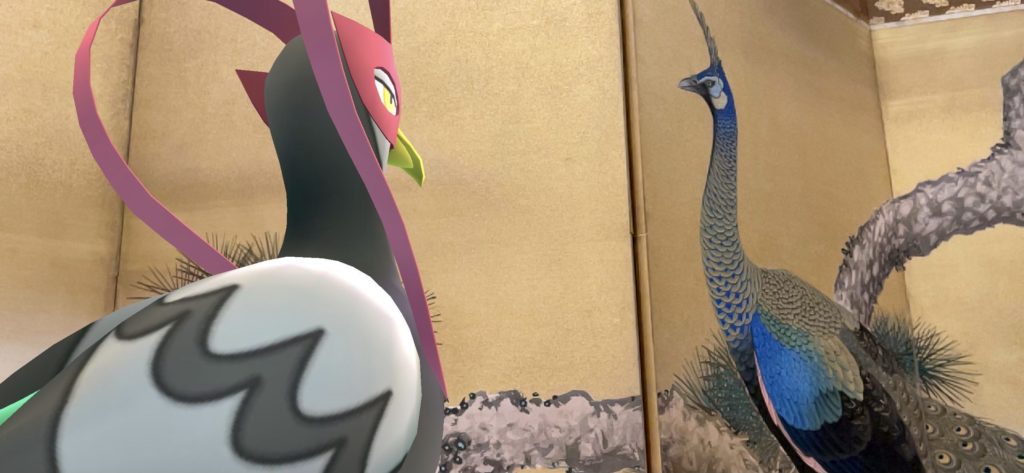 'The emblematic bird of Japan is the pleasant'
Edited Images
The below AR images have been edited or filtered in some way.
'Apex Predator' by ElKhan32, Essex, UK.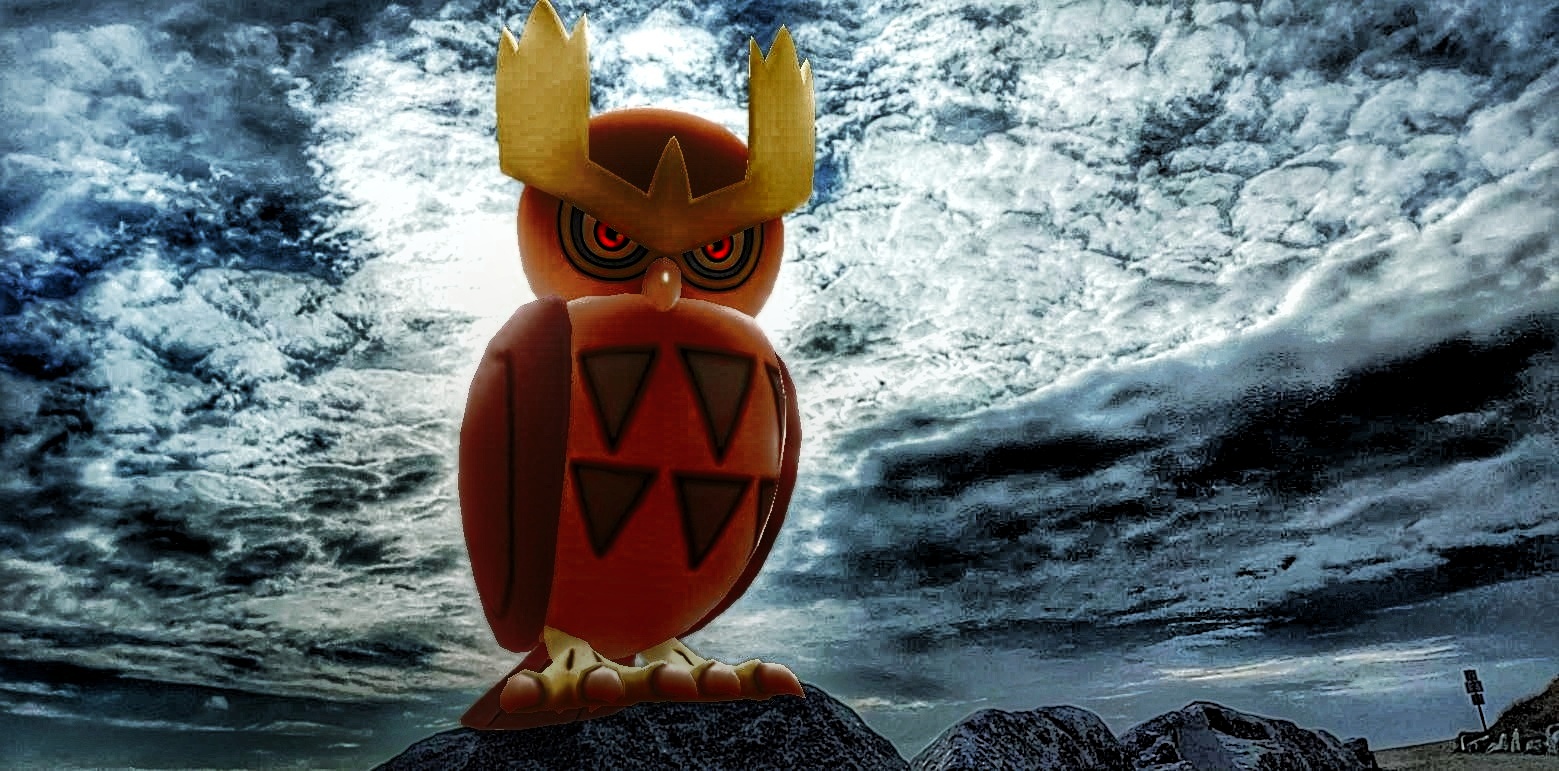 'In the dawn of day, Noctowls eyesight allows it to hunt anything it sets its sights on. This was the final view you would get, the last sight. At this time, the hunt had ended.'
Porygon by taweryawer, Ukraine.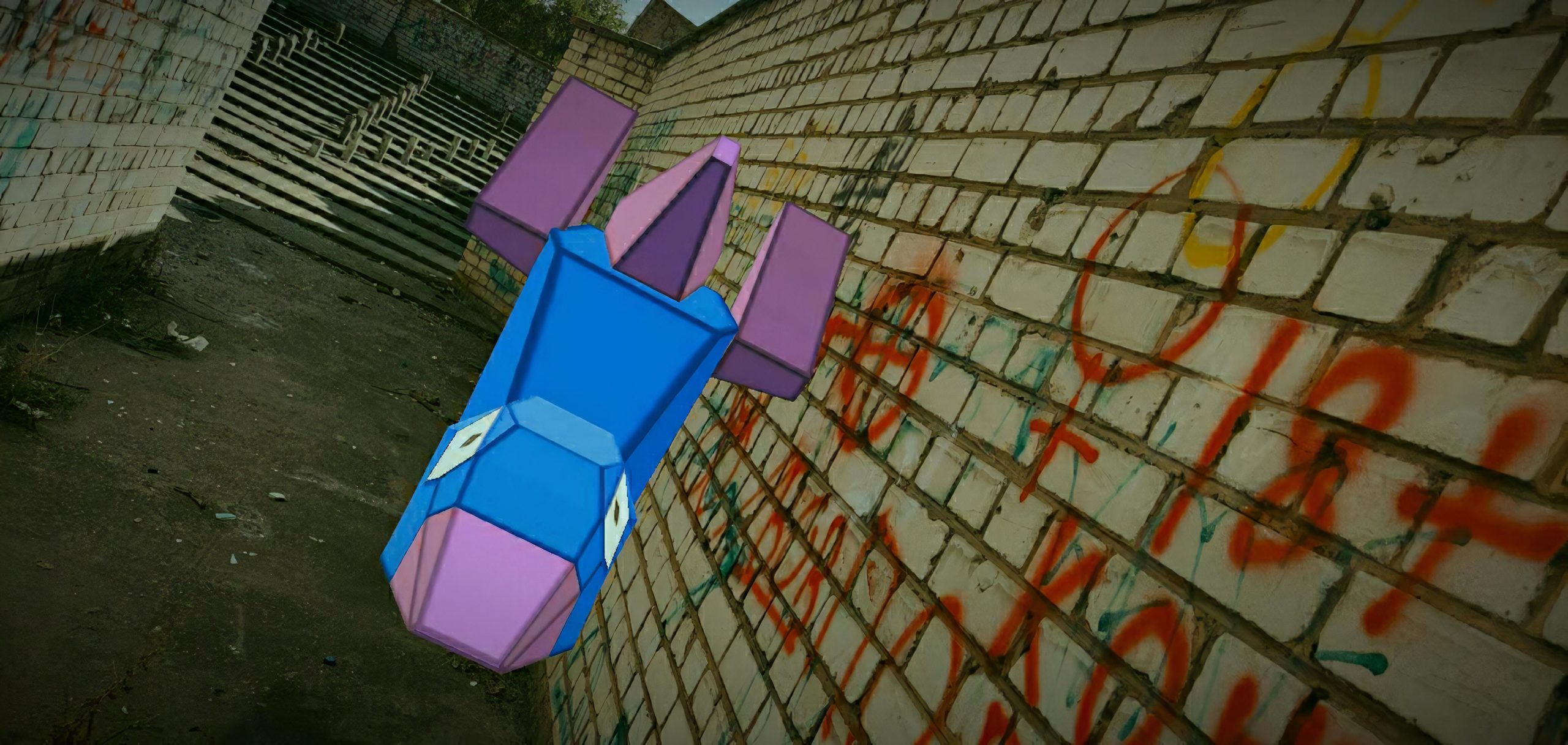 'You know that porygon is basically an artificial pokemon made out of programming code? Well, as a programmer myself I think there is no way I would not feature this pokemon in one of my photos, and I think it really fits in abandoned places in cities. Don't know why, but it's a legacy code after all :)'
'Rollout gets out of hand…' by PopPunkPokemonYT, Los Angeles, CA.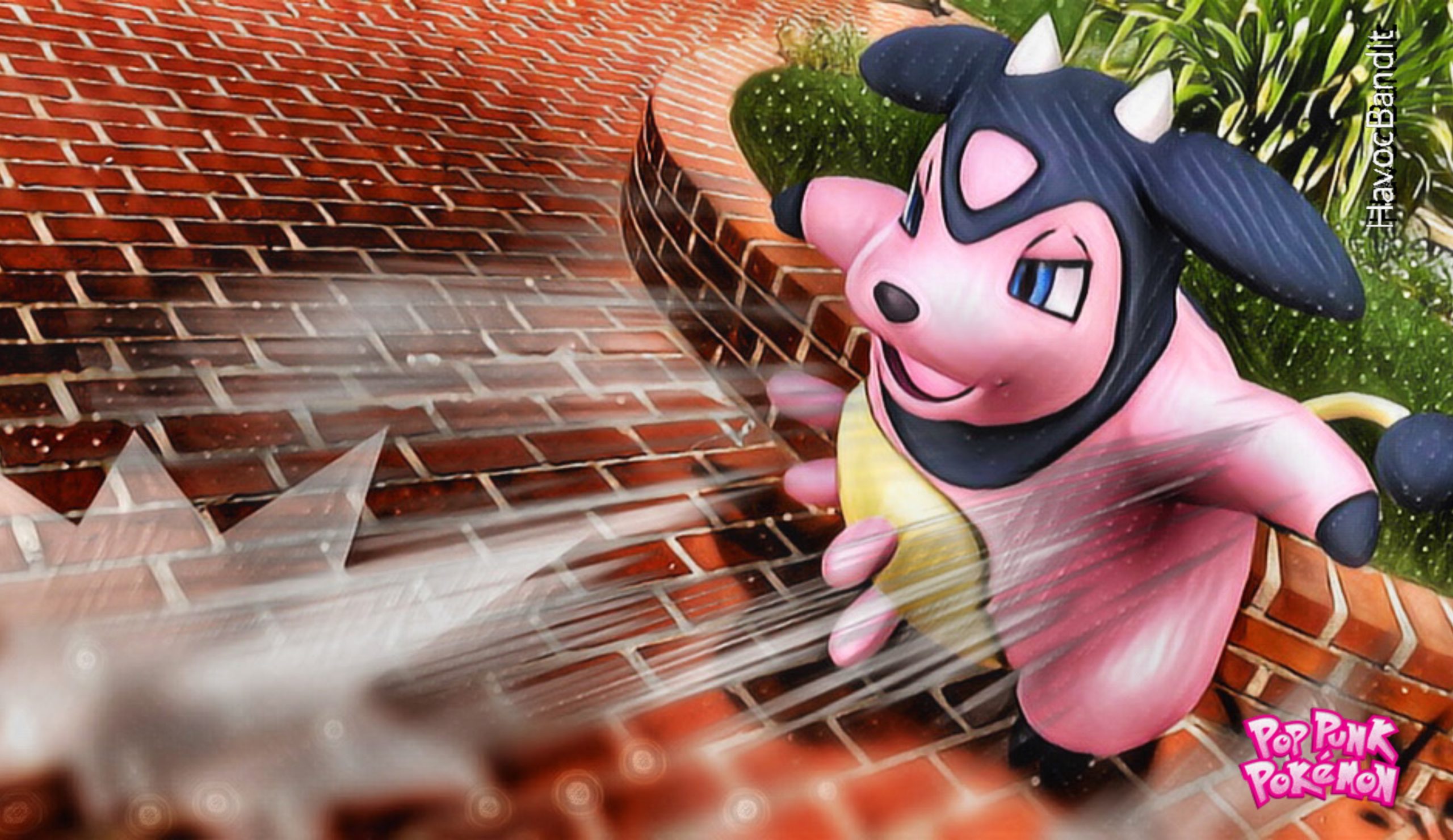 'Finally fought my way to the gym leader Whitney! Her Miltank was a fierce opponent!! It had a Rollout attack that got stronger every time it was used! Luckily i was able to defeat her before it got out of hand! Earned myself the NORMALBADGE!'
'Hello Neighbor!' by Will-O-wisp, Beirut, Lebanon.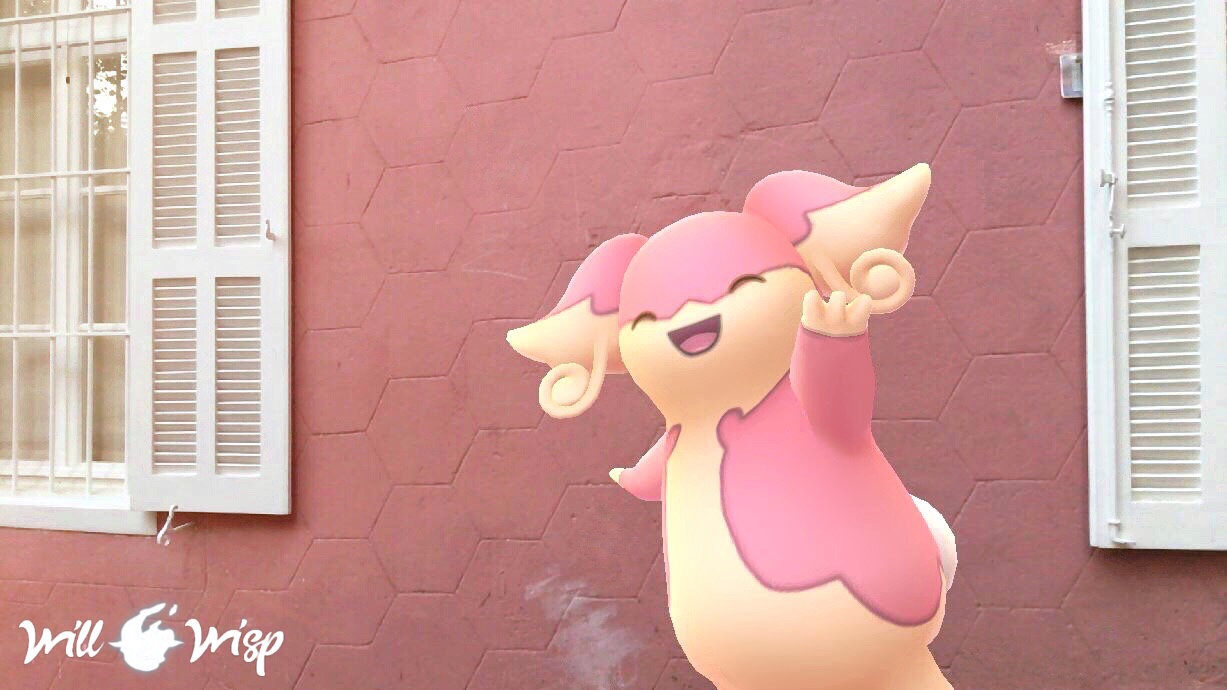 'It felt magical to see Beirut slowly spring back to life after almost five months from the blast, this Audino couldn't be happier about it!'
'Music is Life' by SeaprincessHNB, Georgia, US.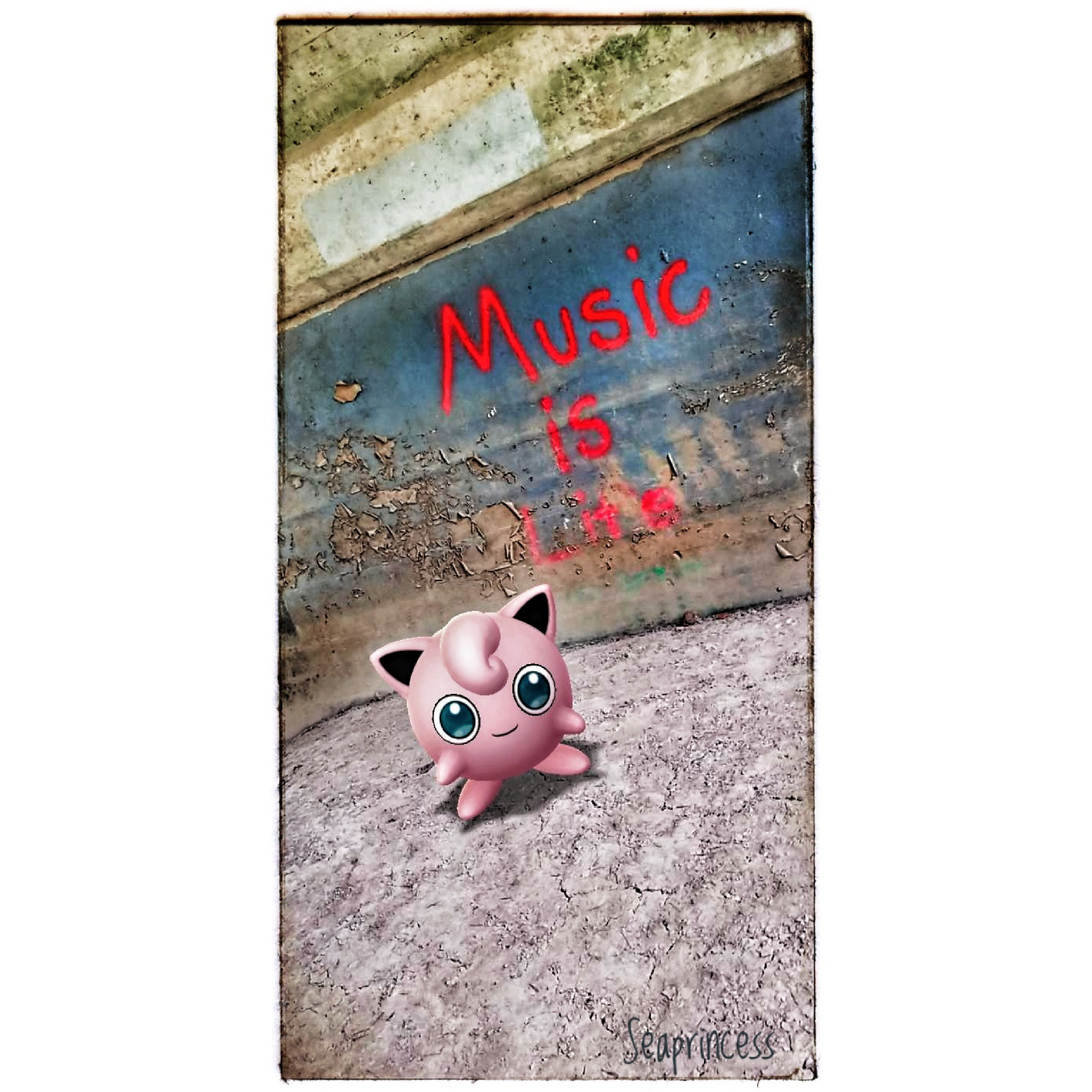 'Jigglypuff thinks music is life. I love shooting Pokémon around street art, especially when it ties in to their personality.'
Diggersby by SkaarLord, Georgia, Atlanta, USA.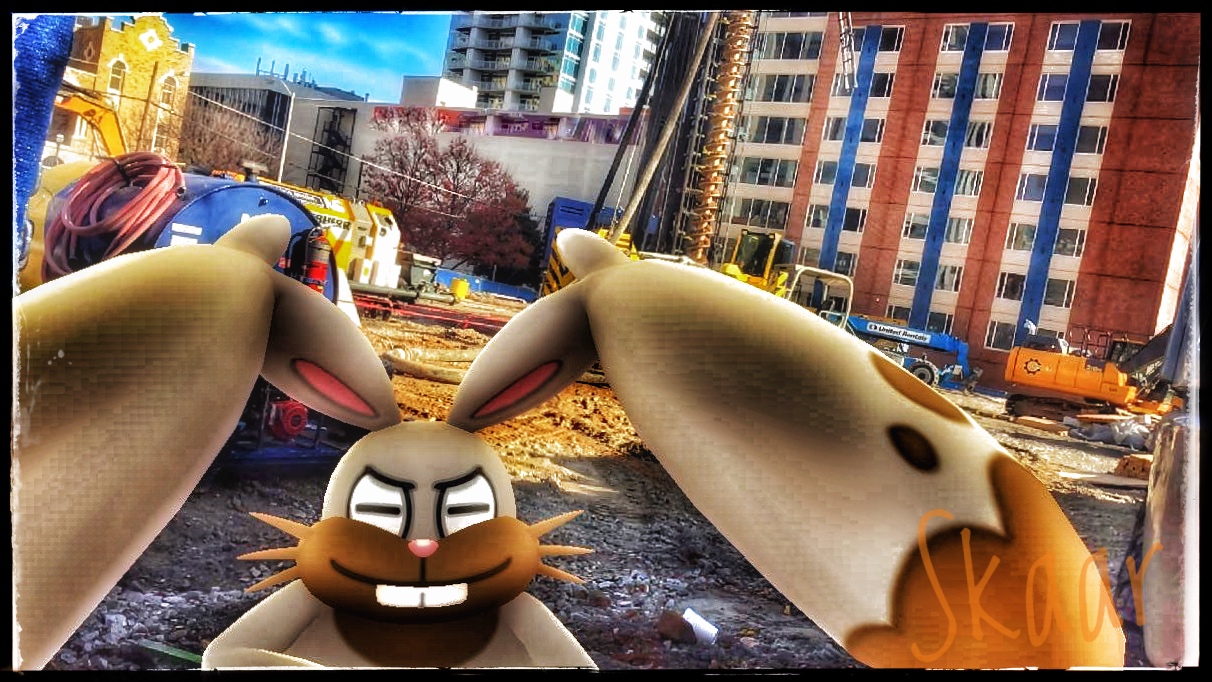 'Diggersby pops up at a construction site, where he loves to hang out.'
'Fresh Mountain Air' by Latios381, Tennesse, U.S.A.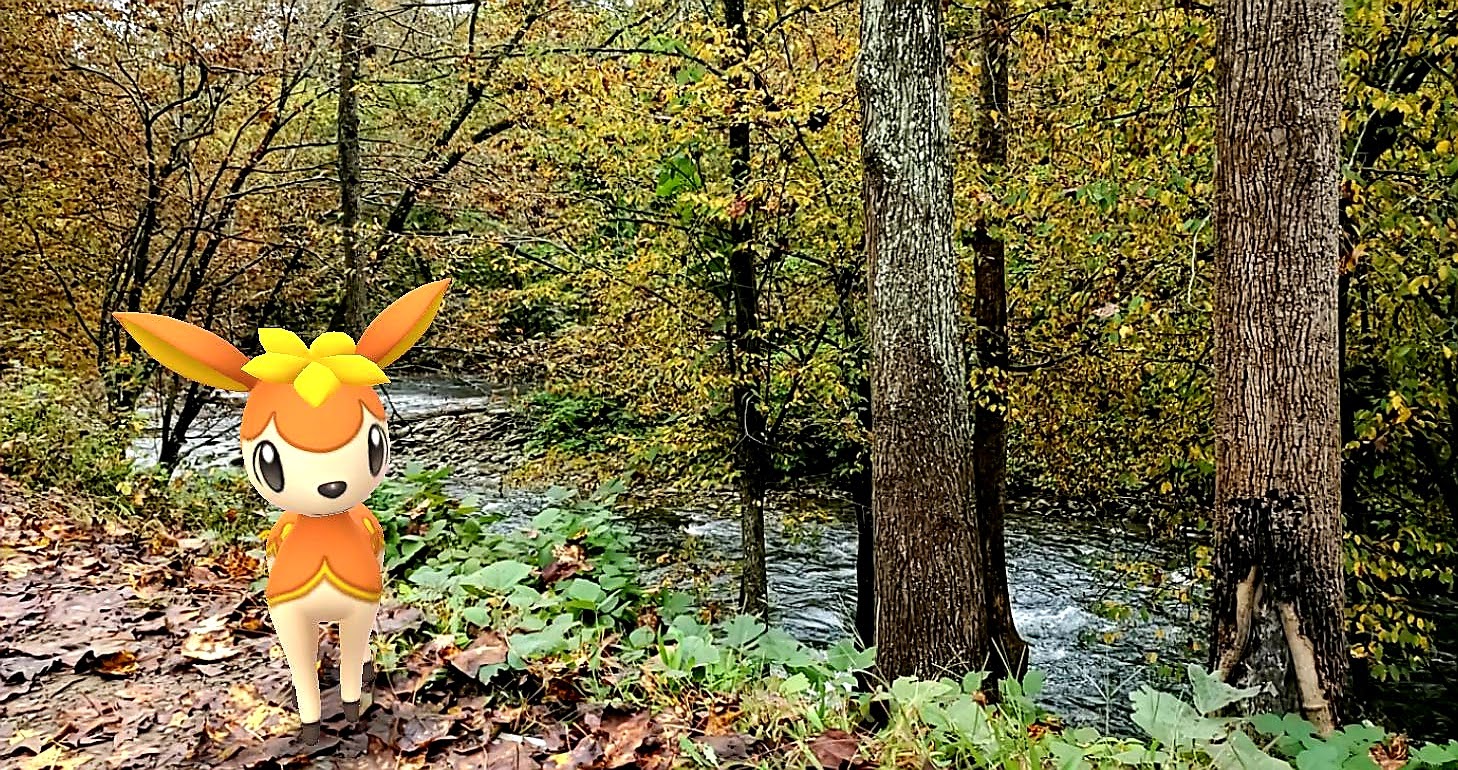 'The beautiful scenery captures the essence of what autumn feels like in the mountains.'
Patrat by Cardmakerjd, Massachusetts, USA.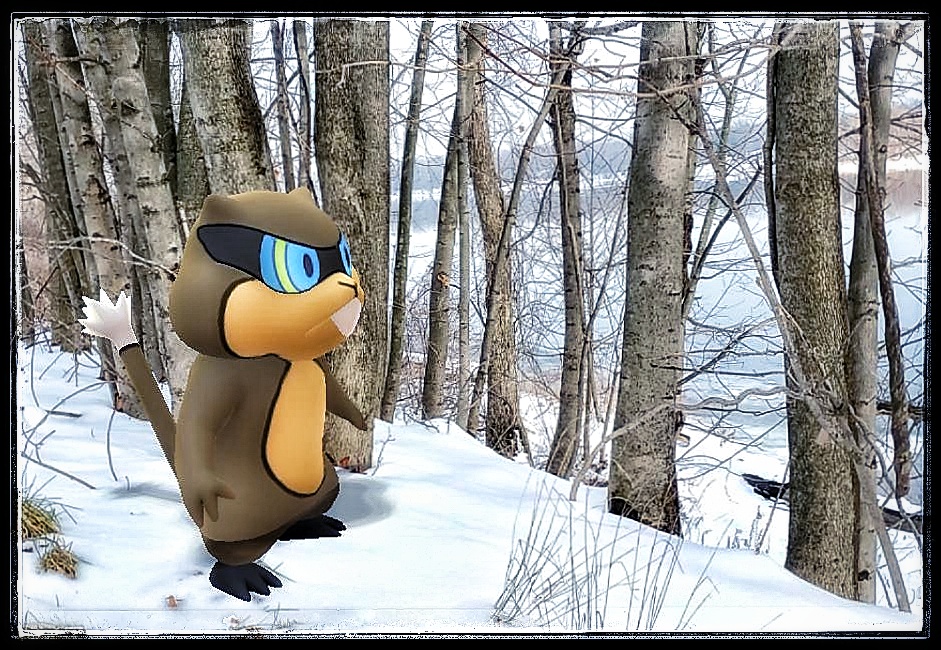 'This is a walkway in my town along the Connecticut River. It's one of my favorite spots to take pictures.'
'The Loveable Happiny' by K4Kishan, Gujarat, India.
'Often normal type pokemons are neglected because they don't have much of a coverage. But of the reasons to have a normal type Pokemon on your team is that they have access to wide range of movesets. From powerful attacks to devious support moves, Normal has you covered. Plus to a lot of people, Pokémon from this type are among the cutest, sweetest, funniest, and most lovable in the game.'
Deerling by Espeon Willow, Melbourne, Australia.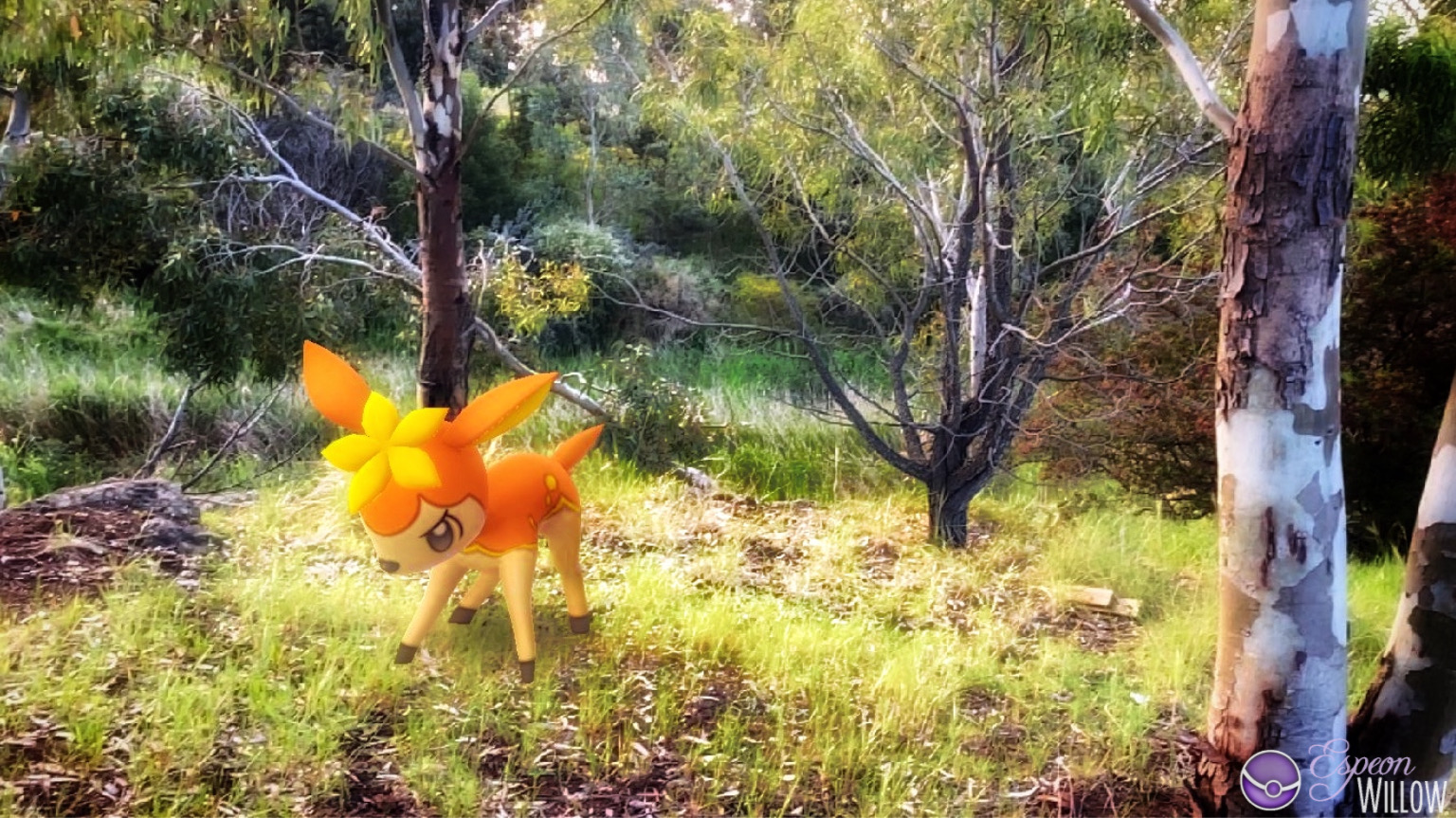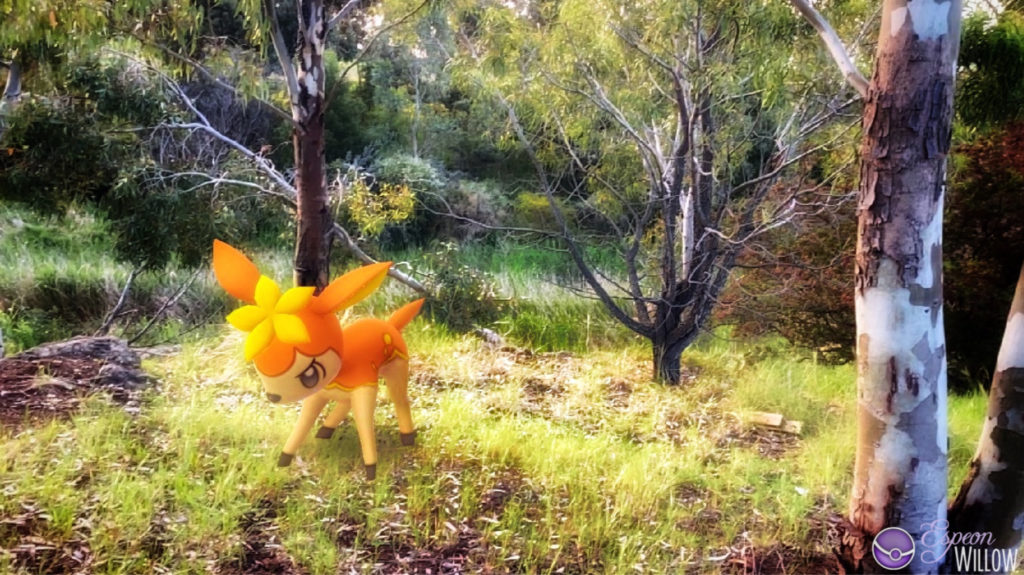 'Peering through the bushes, I could see a cute little Deerling. I tried to be as quiet as I could so I could try to catch it with my Pokeball. My quietness wasn't to be however as I stepped on a twig, the Deerling was alerted to my presence. She took an attack pose and wanted to battle. This wasn't going to be one of those easy catches…'
'Audino in Wonderland!' by EnzoGols, West Bengal, India.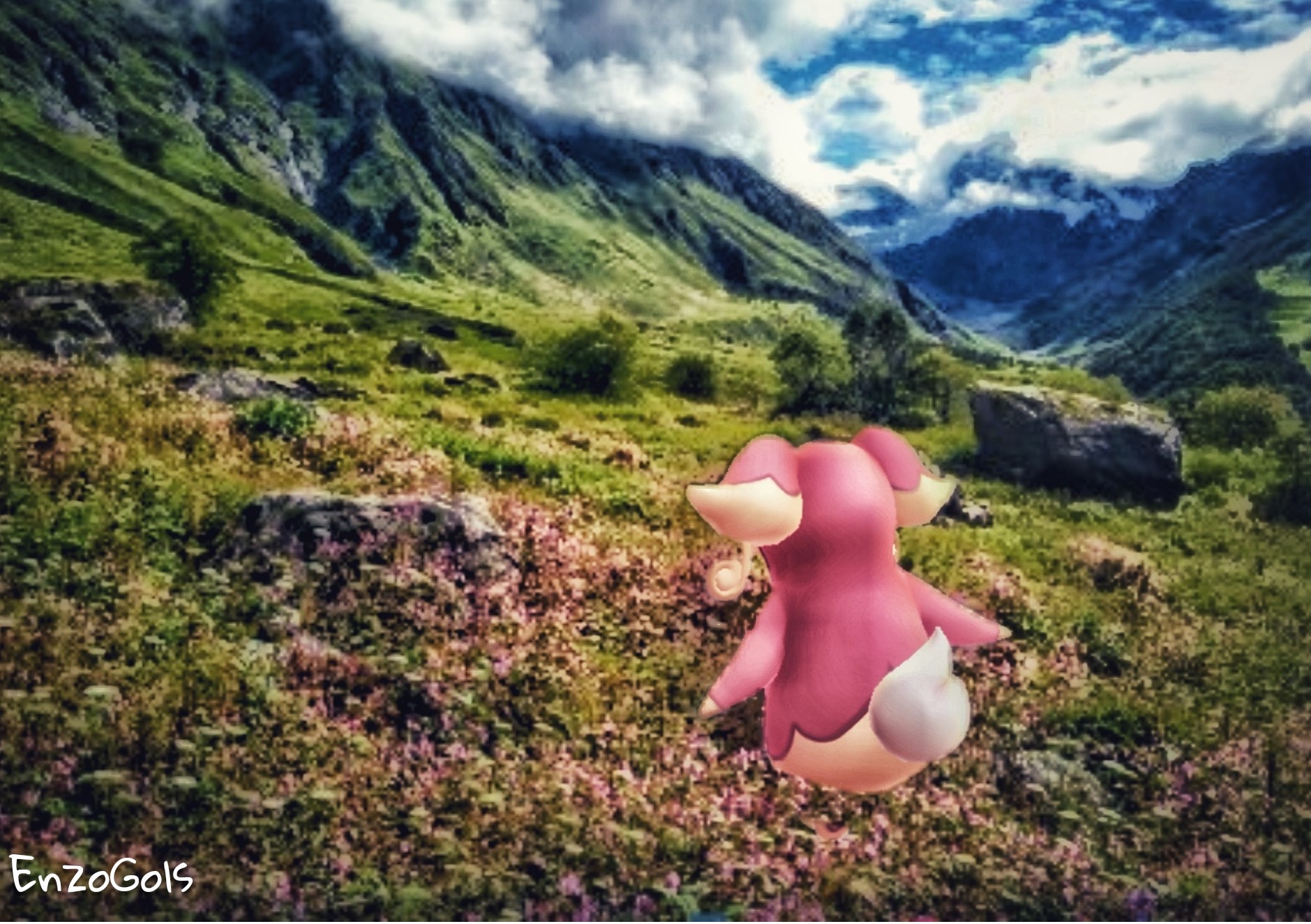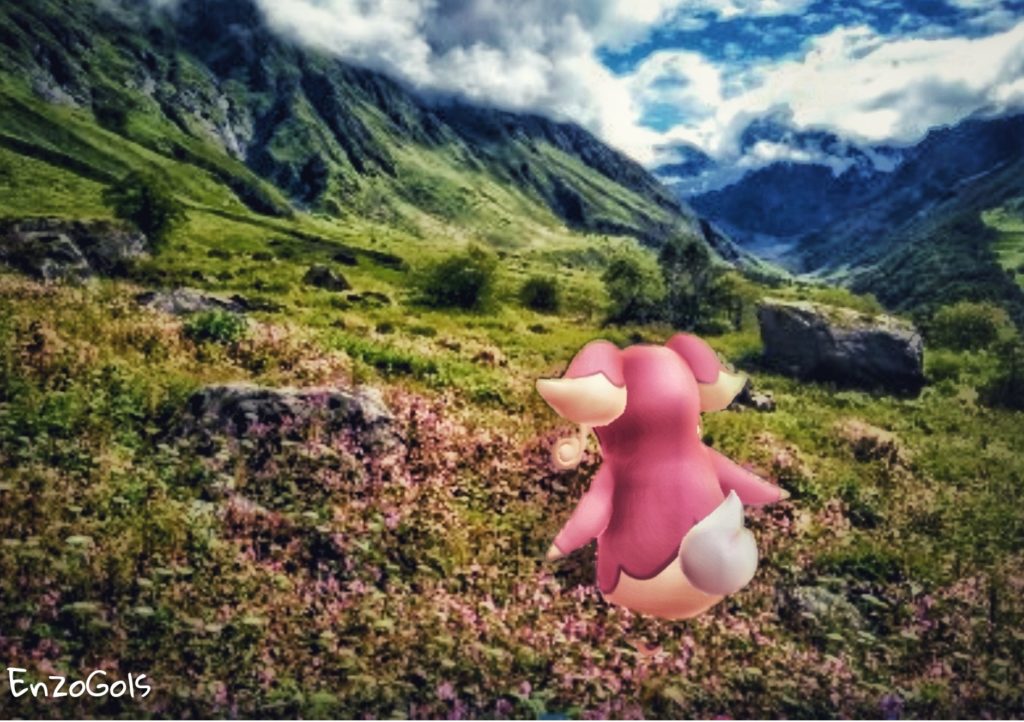 'Walking in the midst of nature with Buddy Audino is a healing'
'Mega Pidgeot' by KawsarOras, Asia Pacific Bangladesh.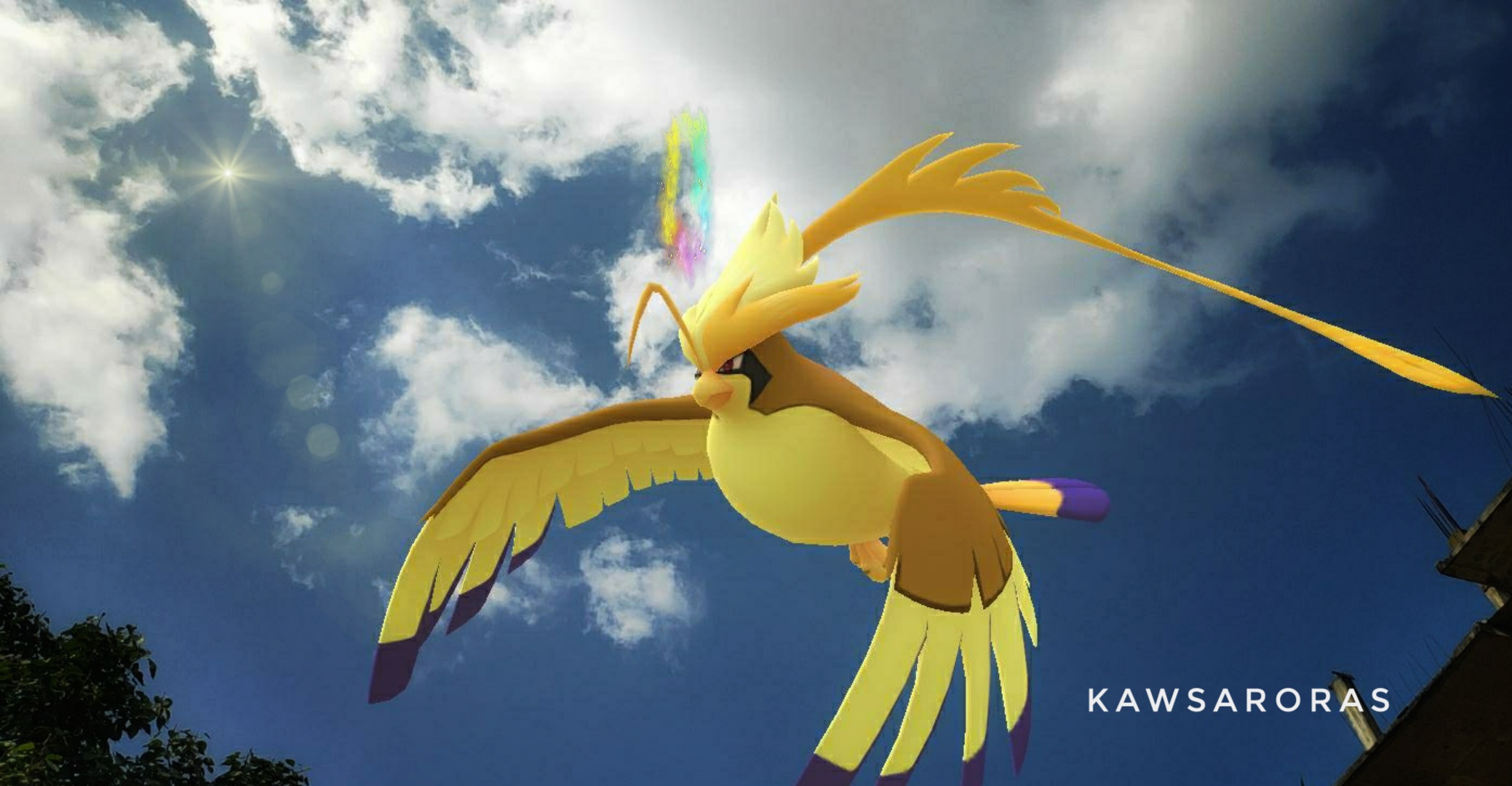 'I decided to mega evolve my beautiful shiny Pidgeot to take some elegant photos of it . I became amazed with the look of her and was mesmerized by her beauty'
'Street Art' by Feresk, Cebu City, Cebu, Philippines.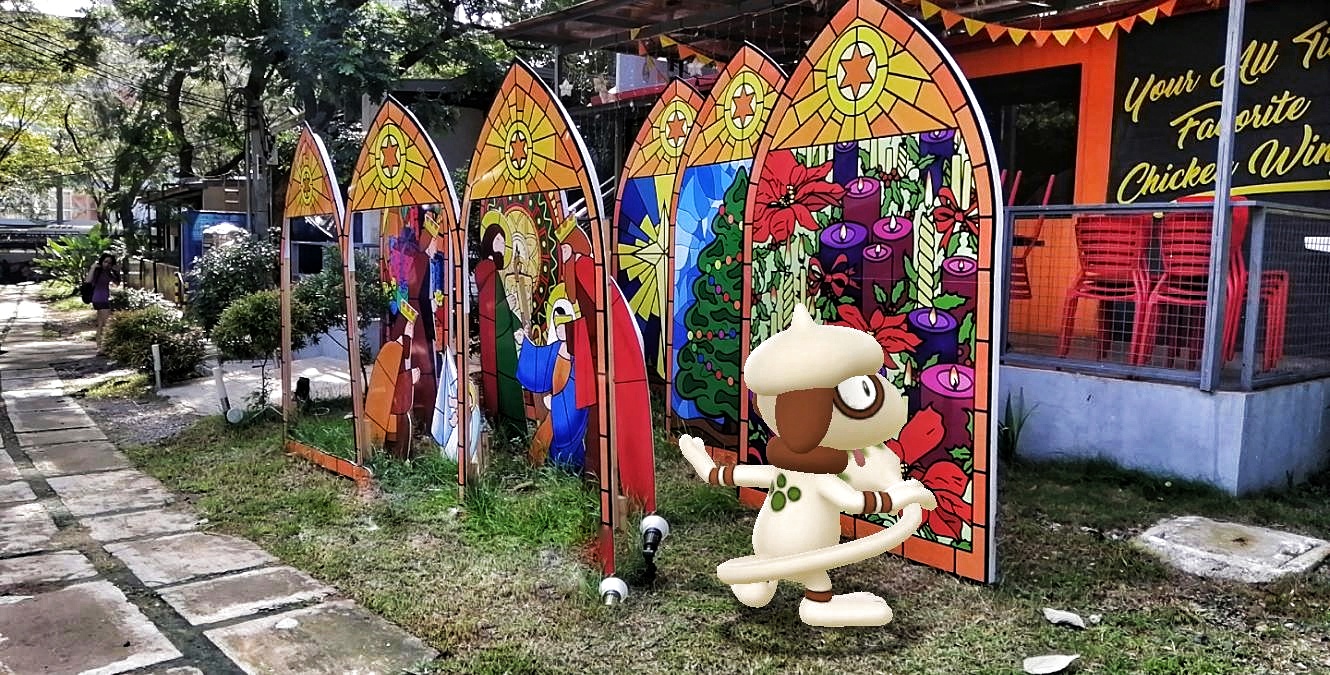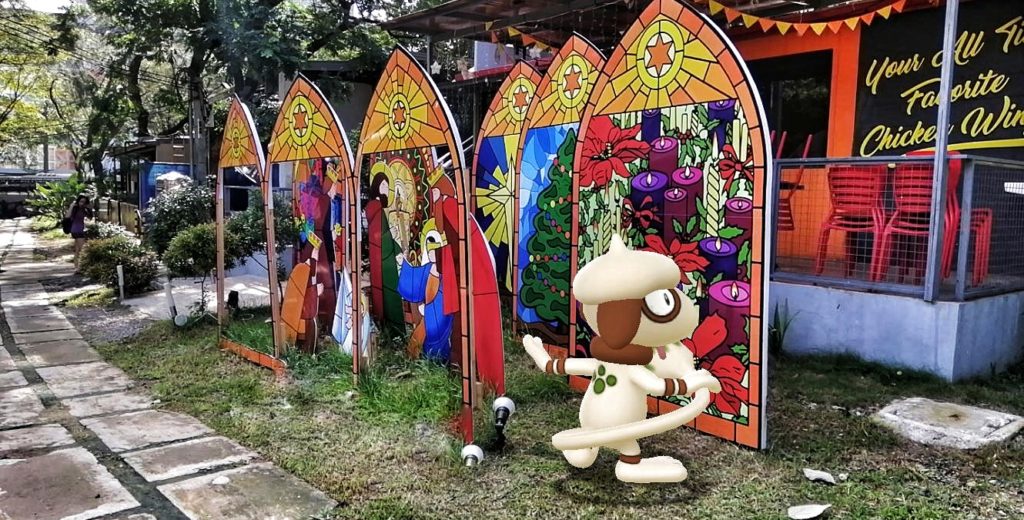 'At least my Smeargle got a part-time gig, painting for a restaurant's nativity scene.'
'Two Foes Meet' by Randy, Redando Beach.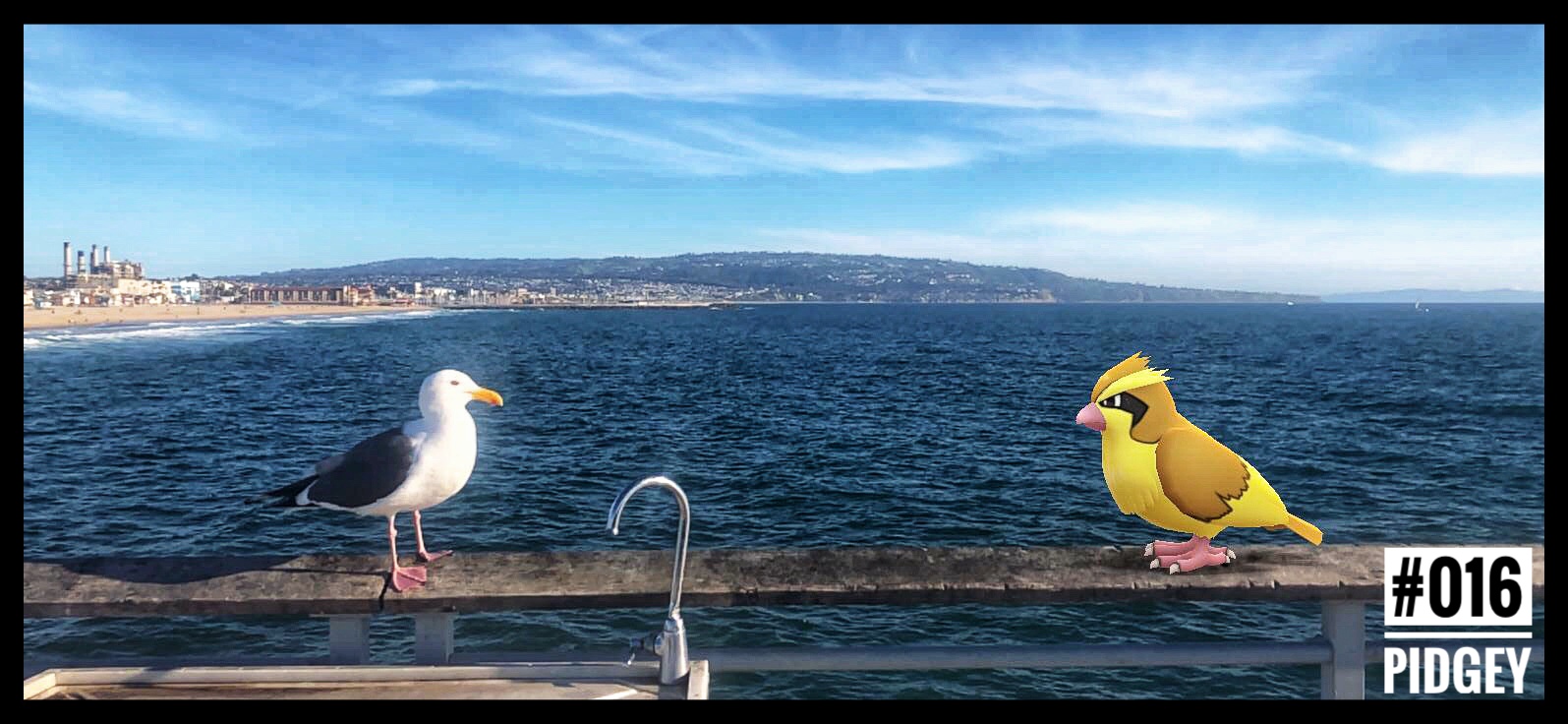 'Was enjoying a lovely day at the beach with my family, until we saw two unlikely foes, facing each other, ready for battle! Pidgey vs…..not sure what Pokémon is on the left, better call Professor Willow…'
'Pidove's Pirch' by Azzergal, Manchester, UK.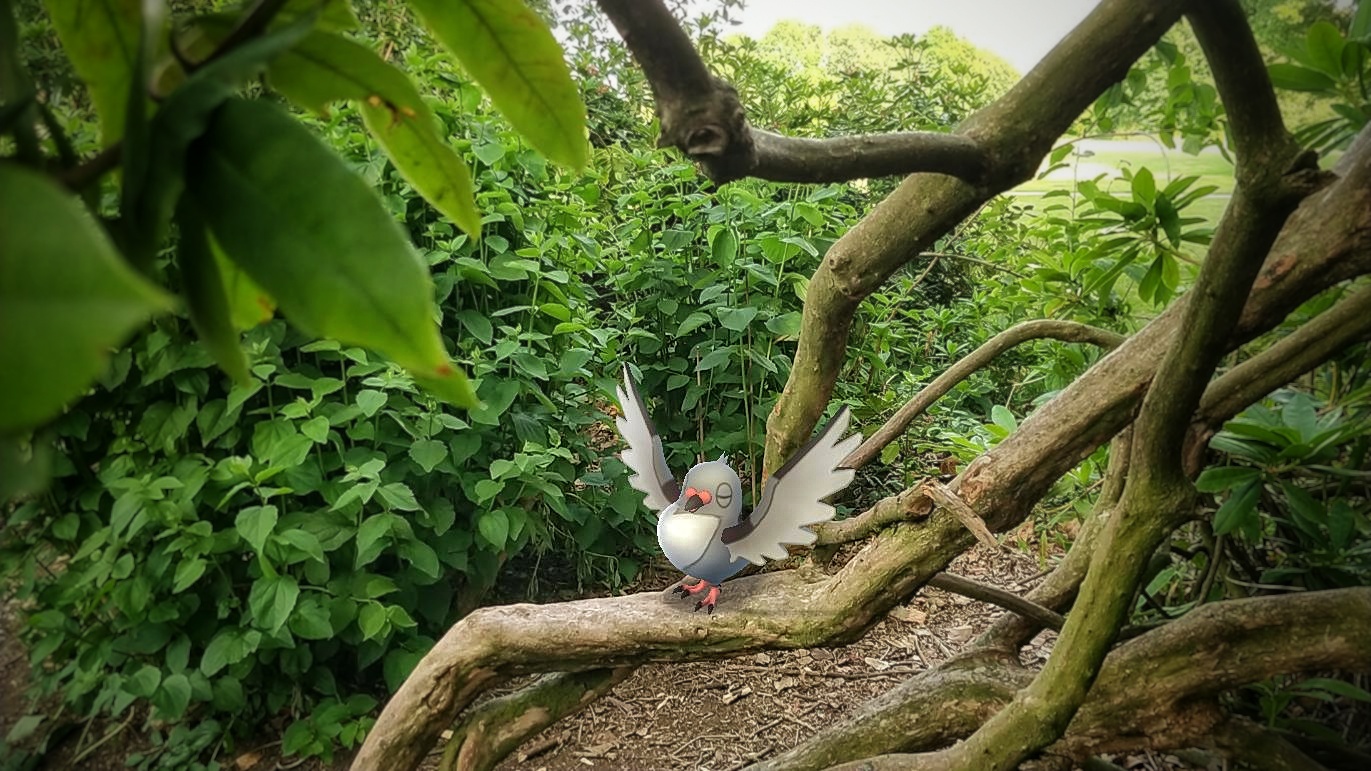 'I always loved the way the tree in this pic twisted to create a perfect perch for a Pokémon but could never find the right one. Until Pidove came along, I love the way it looks like I've just stumbled on Pidove here mid stretch or catching some late summer sun.'
'Creating a setting for Deerling' by Rhanique, Leeuwarden, the Netherlands.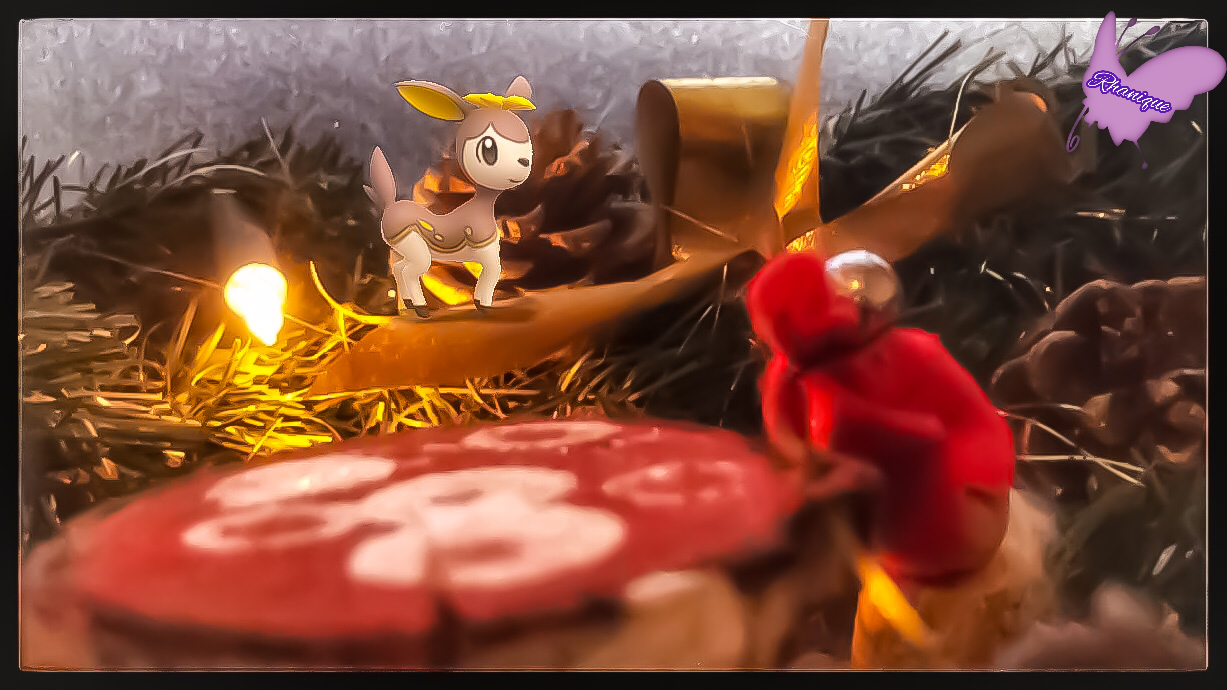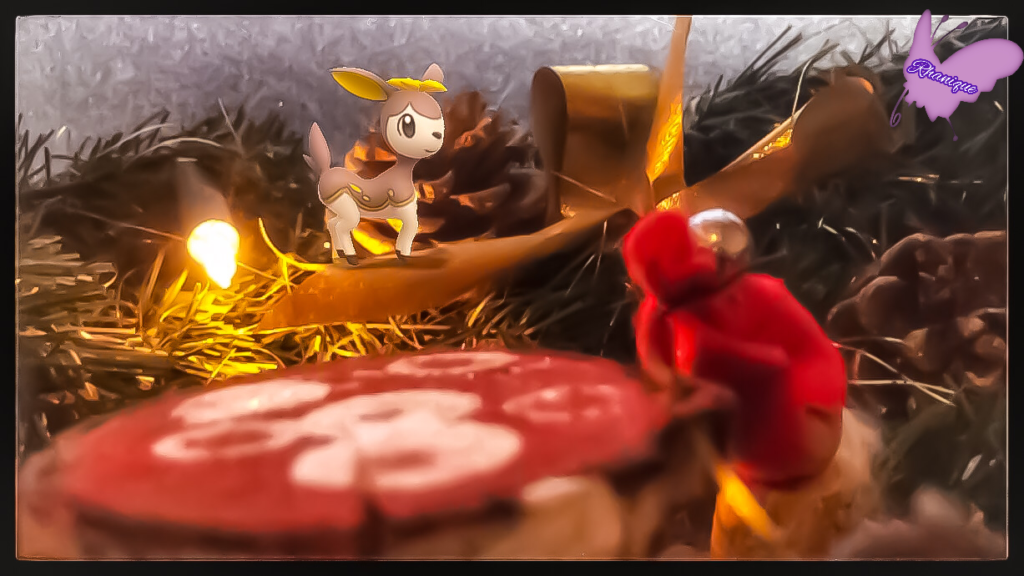 'Our youngest daughter made this cute little autumn decoration which we displayed on our windowsill. A perfect prop to use as background for a tinypokemon photo!'
AR Masters
The below images are taken by our AR Masters.
'Nap time!' by Ash Ketzchup, Spain.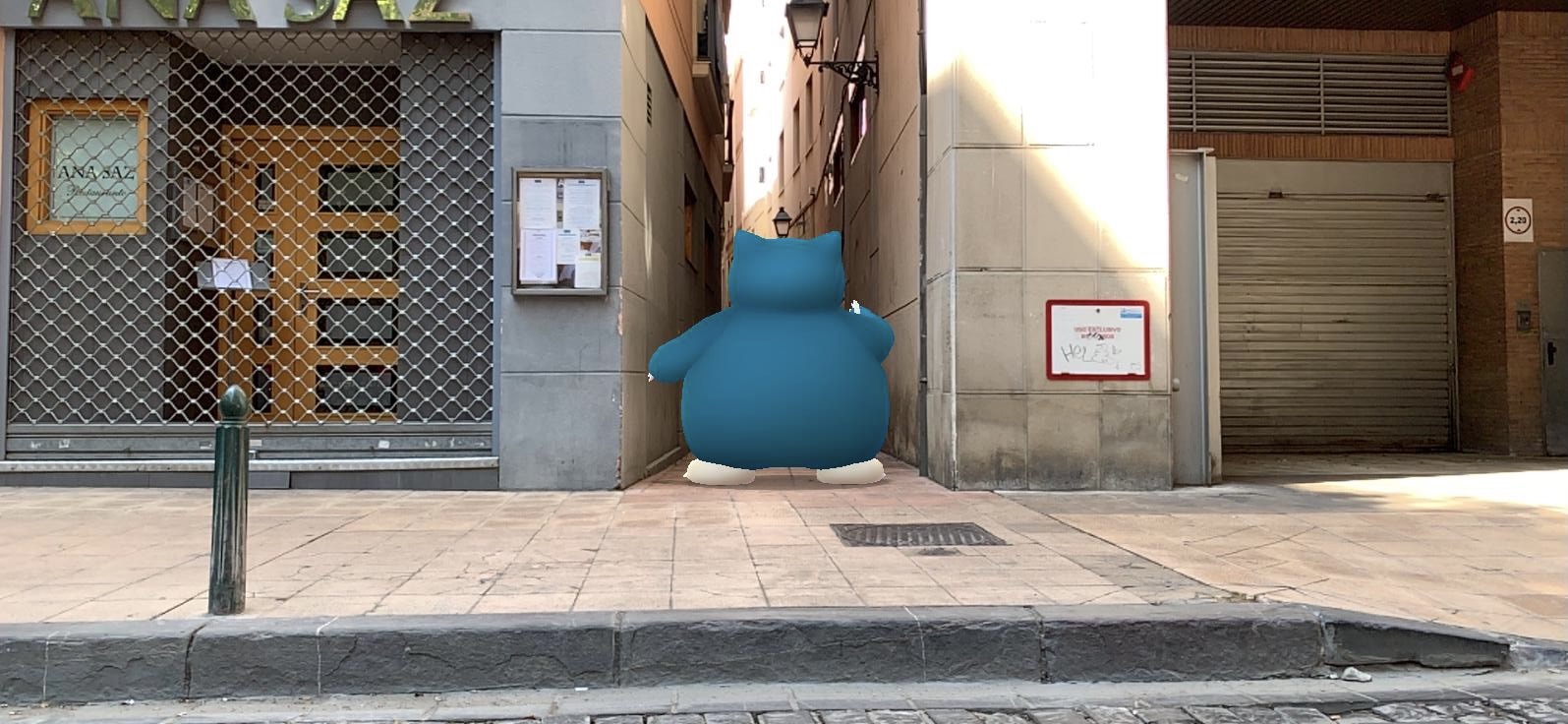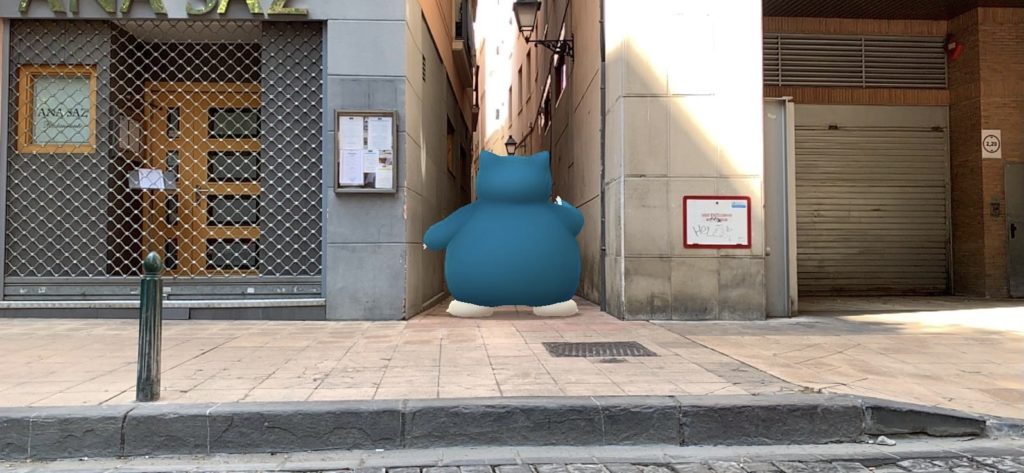 'Snorlax looking for a place to sleep 💤 Not sure if we will be able to get Snorlax out again…!'
'Green on Green' by kittypokemonsalot, Lincolnshire, UK.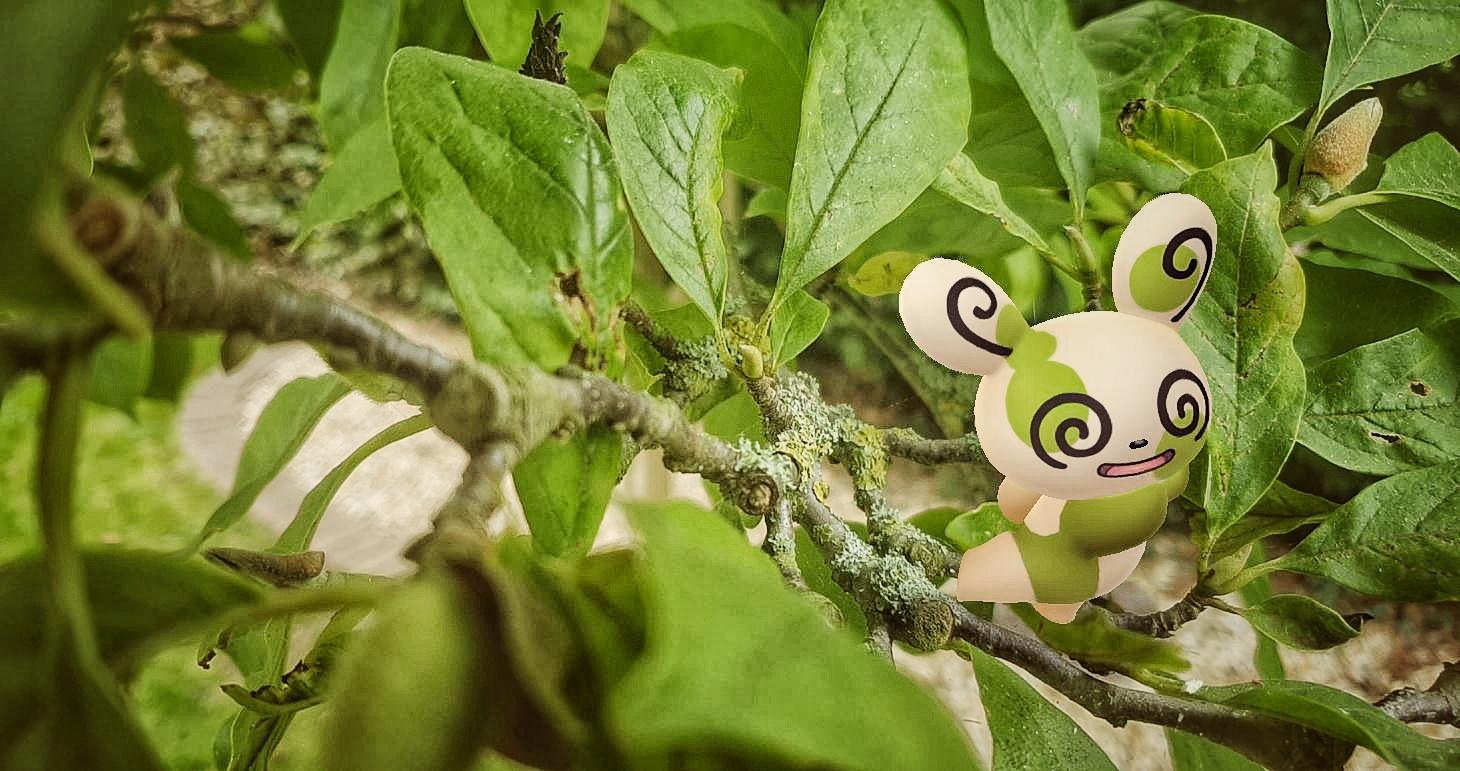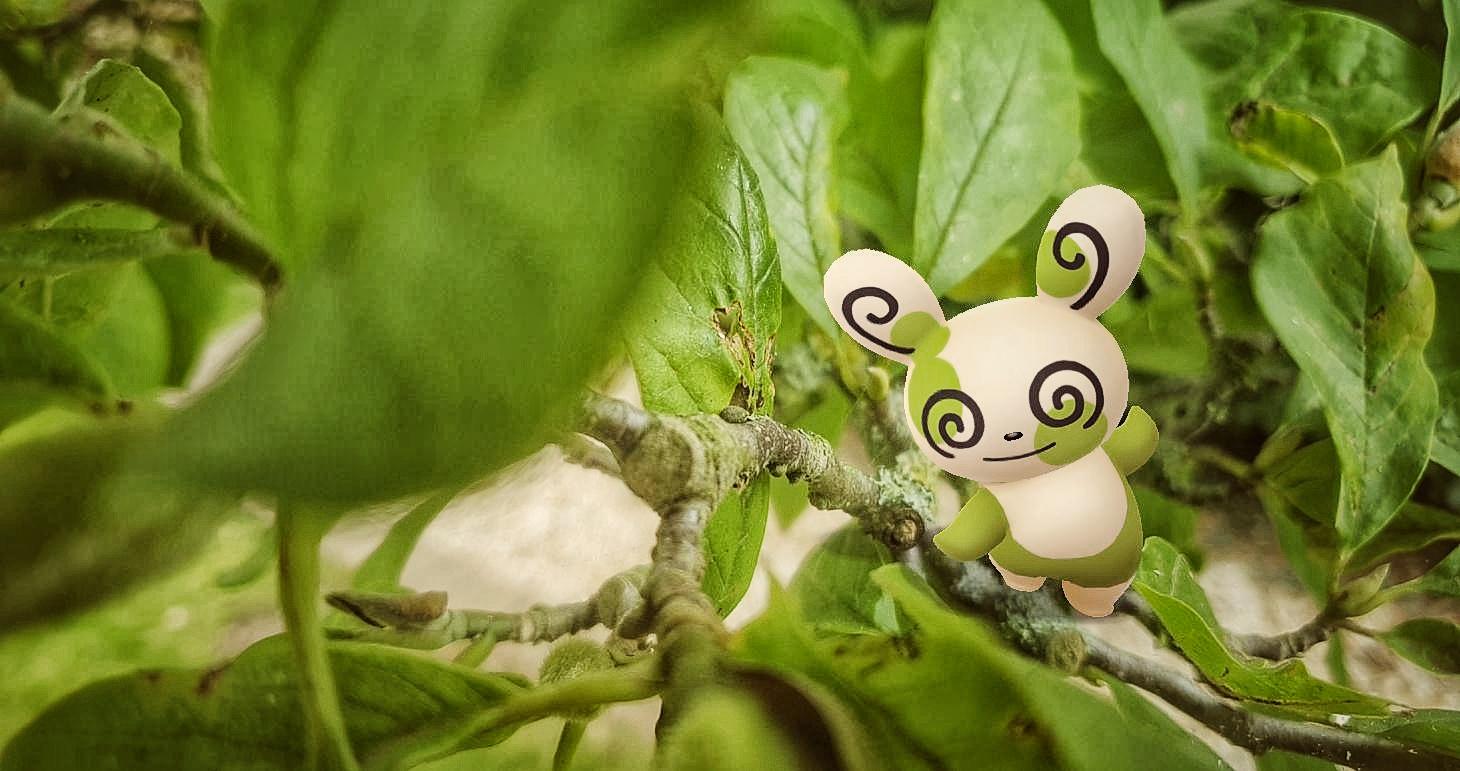 'Spinda is such a cutie, it is known as the Spot Panda Pokémon, and I love it! Their movements are so hypnotic, and every Spinda in the world is said to be unique. How fun!'
Next Submission Theme
For our February theme, we want your AR photographs inspired by love! You have until 25th February to submit at the link here. This theme is very open to interpretation, so be sure to include the story and reasoning behind your image so we understand the inspiration. We can't wait to see what you come up with!