This month, we decided rather than ask for any particular Pokémon typing, colour theme or other concept, we'd have our talented #GOHubAR crew submit the AR photos of their choosing! We can't wait to see what they all picked out, so let's jump in.
Unedited Images
The below AR images have not been edited in any way.
'A Disaster is Coming' by Mocho, Cacela, Portugal.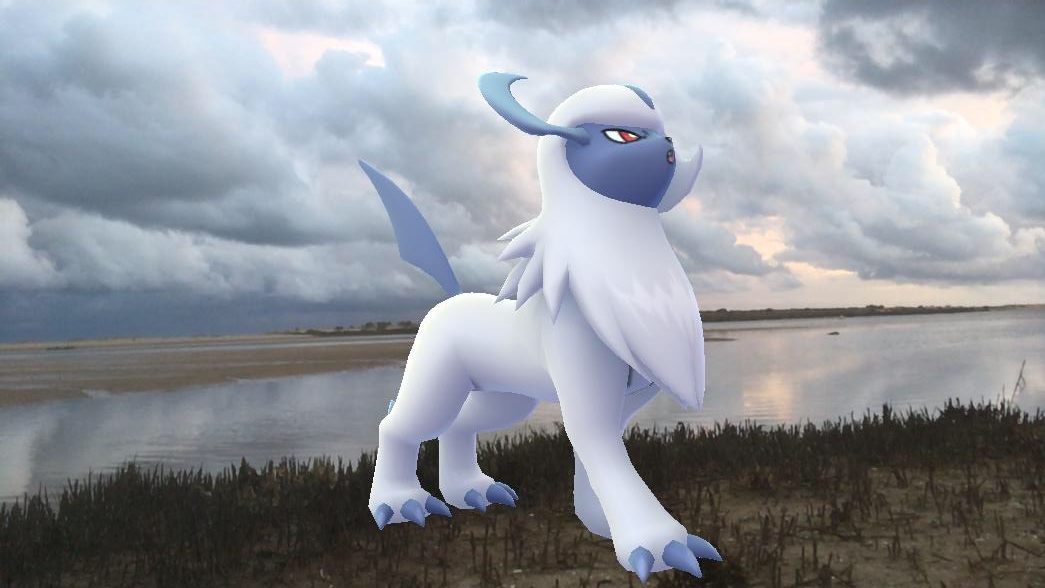 'I found the sky to be quite interesting, like a storm was coming. I immediately thought of Absol, the Disaster Pokemon, and the colors just felt right.'
'Mega Char Y' by KawsarOras, Asia Pacific , Bangladesh.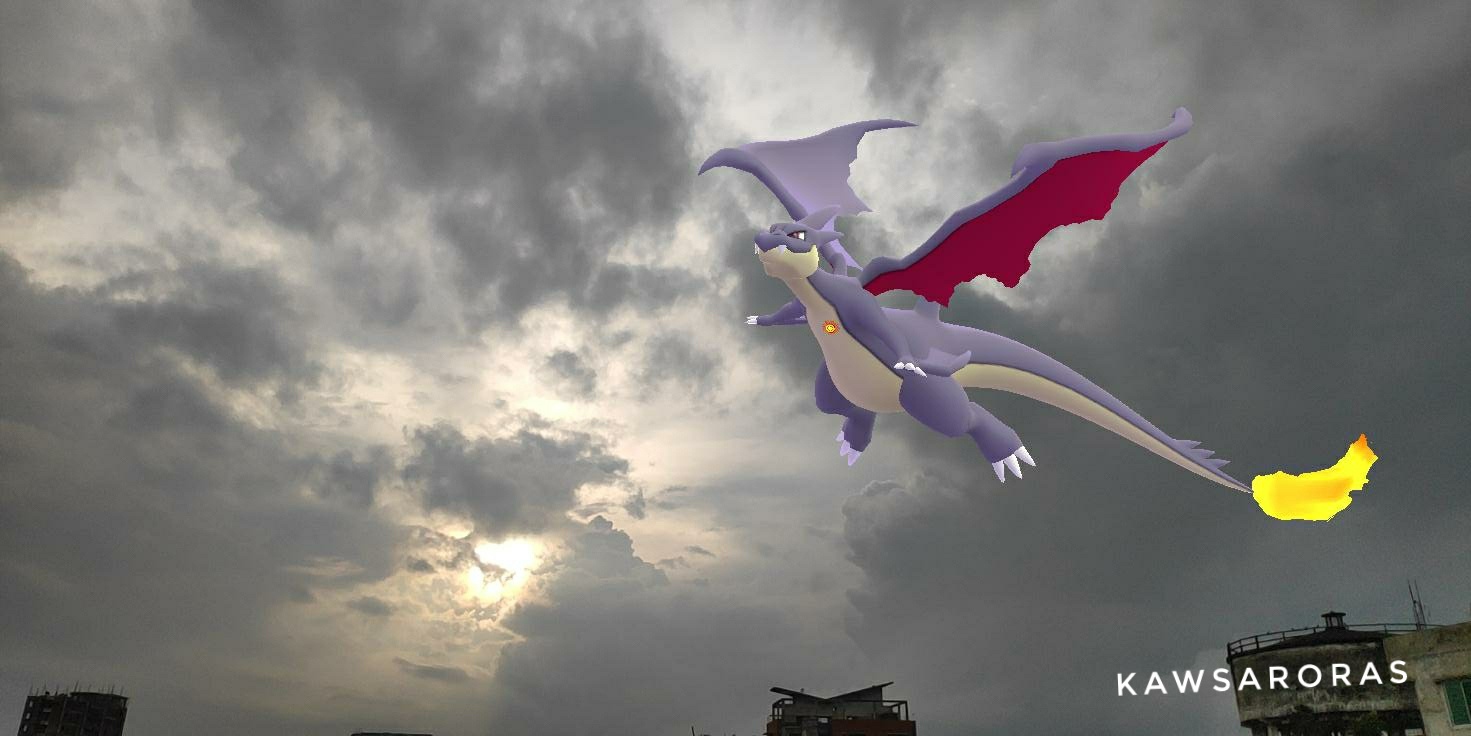 'Mega evolved my best buddy Shiny Charizard to Charizard Y and had a great time with it. The color of the sky matched the color of my Charizard's body. Charizard looked happier than before after mega evolving to Charizard Y. '
'Cute buddy' by i6s6o, Japan.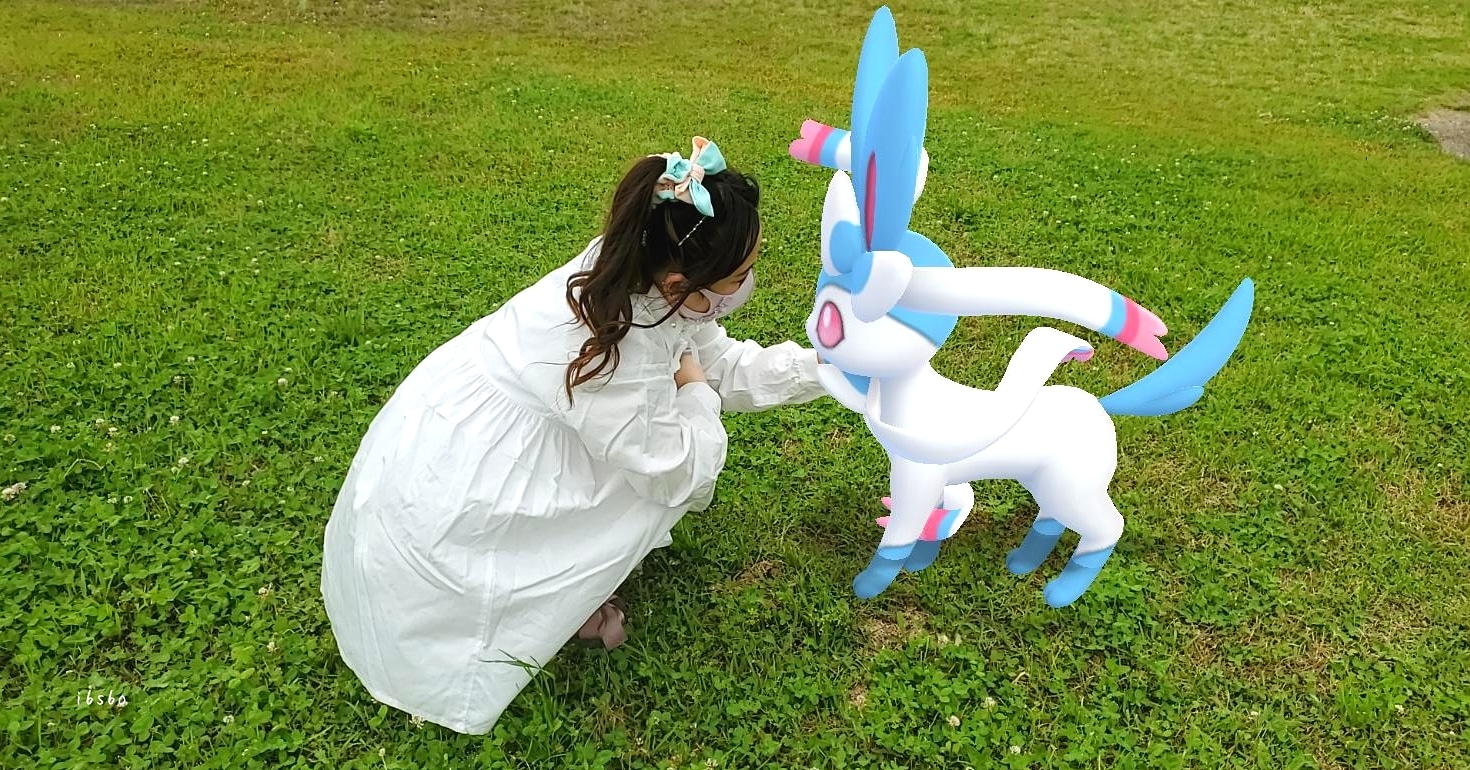 'I am very happy that Eevee has evolved'
'Center Stage' by SnoStormUnicorN, Chicago, IL USA.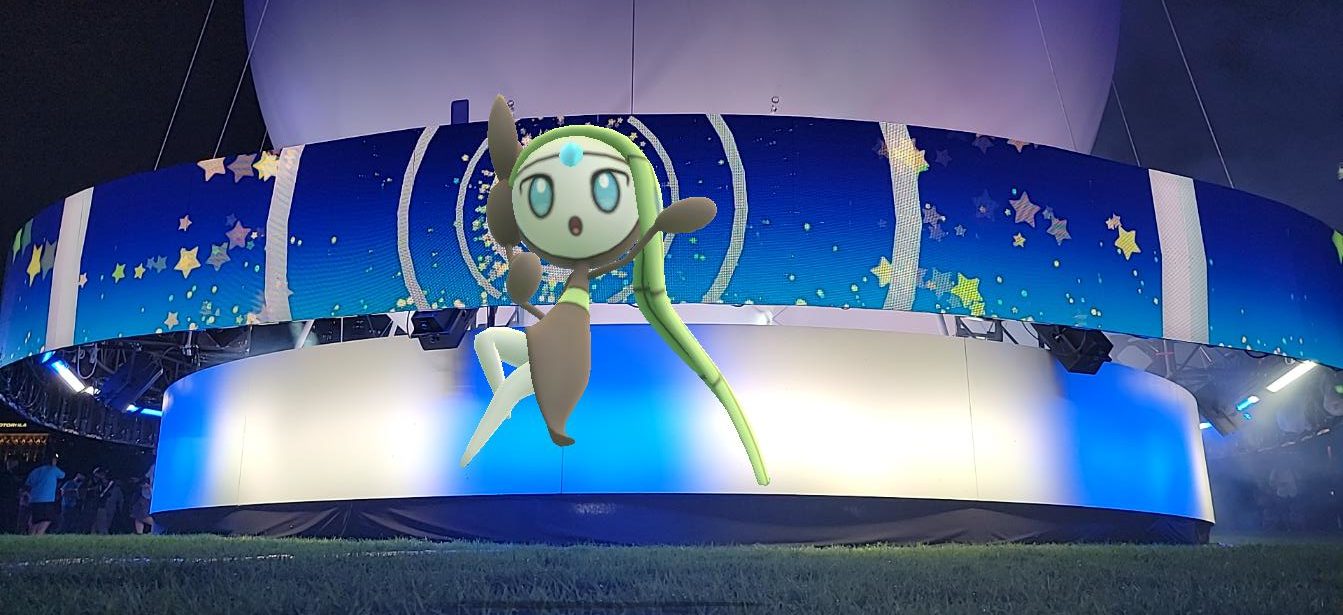 'A debut like no other… She took a deep breath and crossed the stage. The lights flashed and sparkled all around her. She dazzled the crowd with her song and pragmatic performance. Meloetta's debut was a phenomenal display of her dazzling and stunning abilities!'
'sing in the rain' by RainmanGoGo, Japan.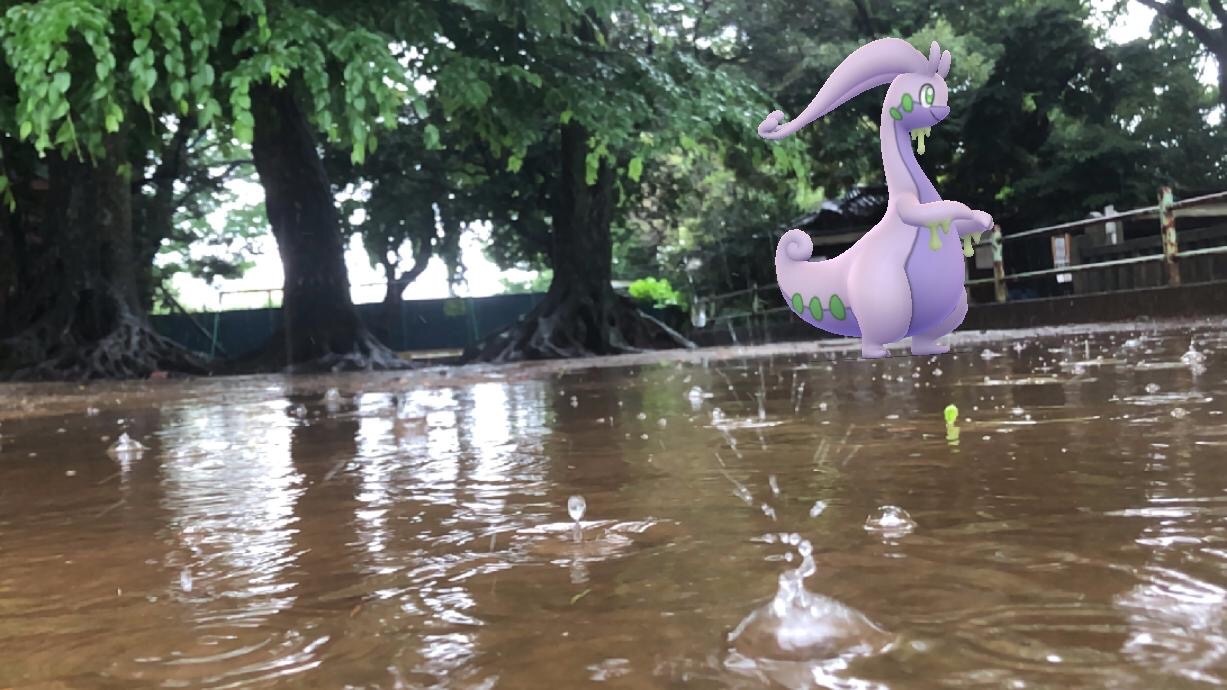 'I took a picture of a water-type "Goodra" happily during the rainy season. Water is splashing in the drops of Goodra. I also got wet in the rain ☔️'
'The Guardian of the Shinto Shrine' by pokemoninlife, Jinguashi , New Taipei City, Taiwan.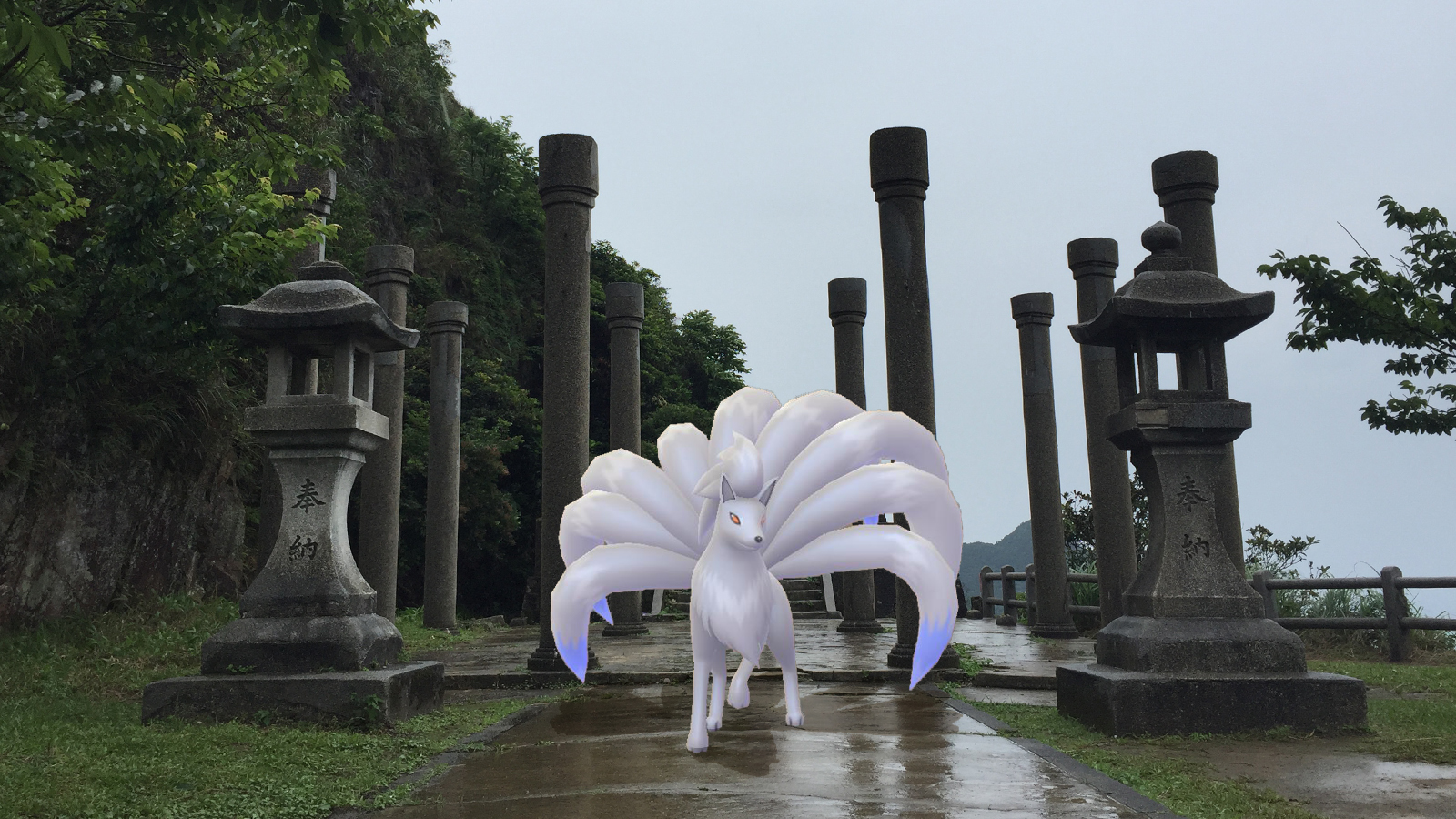 'This Jinguashi Shinto Shrine was built in 1933 by Japan. The original shrine included a main hall, prayer hall and pavilion for worshipers to wash their hands. Unfortunately, the buildings were damaged in the post-war period and became what it looks like now. Shiny Ninetales seems to live here for a long time, and is the guardian of this place. It witnessed the historical changes and the rise and decline of nations.'
By Charm2Sul, Buffalo, NY, USA.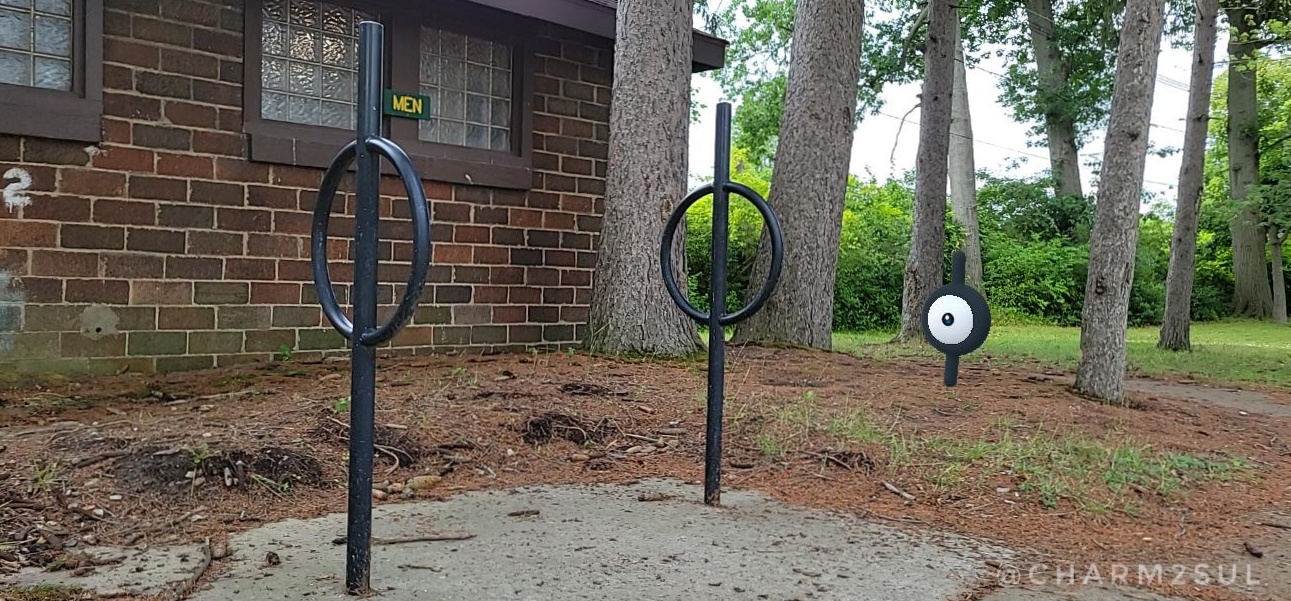 'Unown practicing social distancing'
'Shiny on shore' by Owleyes3, Mackinac island, Michigan.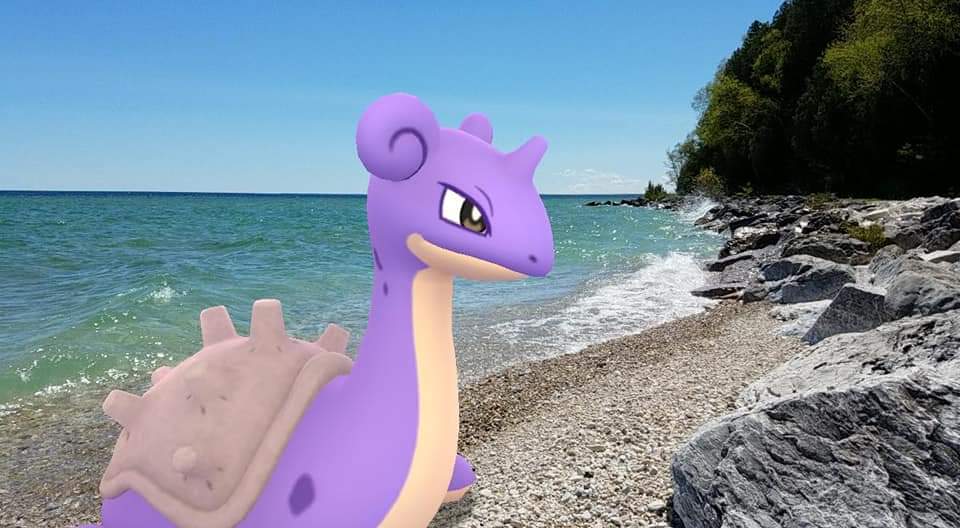 'A migration of Lapras that occurs where the islanders can enjoy the amazing pokemon up close.'
'Jump Froakie!' by Rhanique, Leeuwarden, The Netherlands.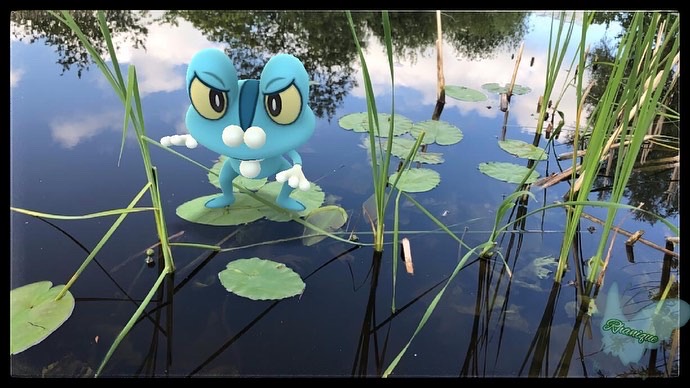 'Sometimes you get a shot just right. This was one of those times. Jump Froakie!'
'I'm excited!' by nanarrn, Hiroshima City, Japan.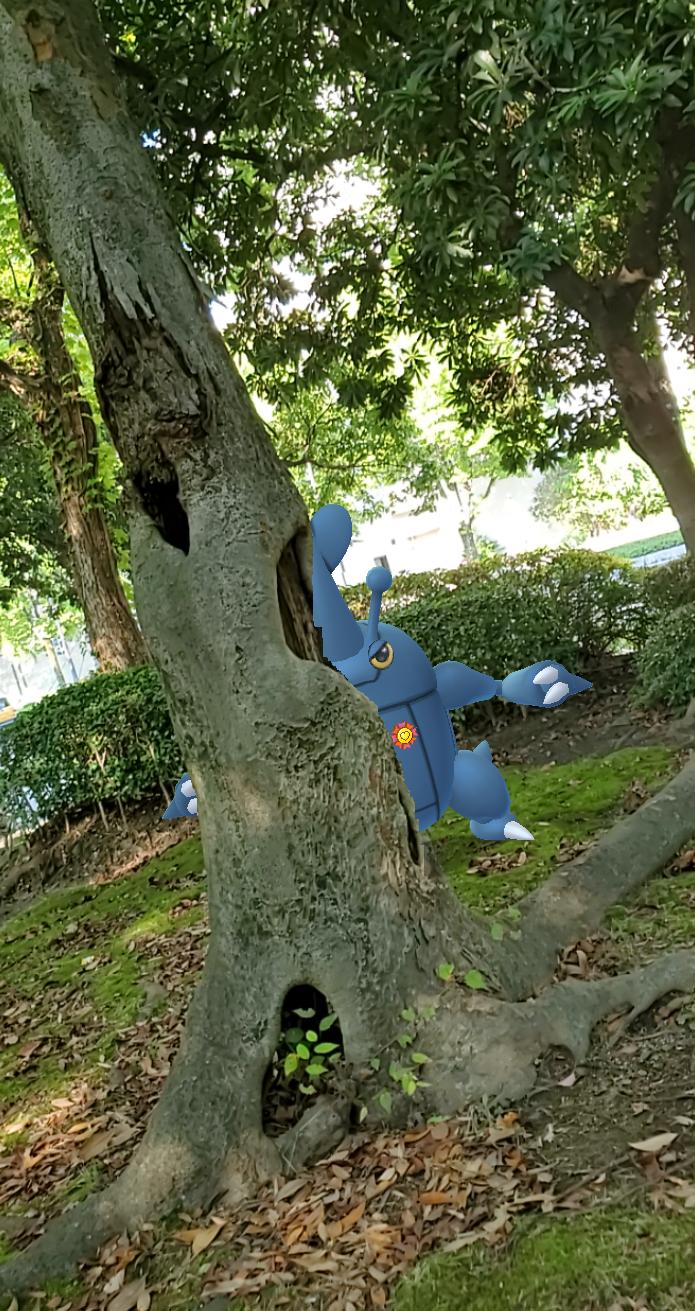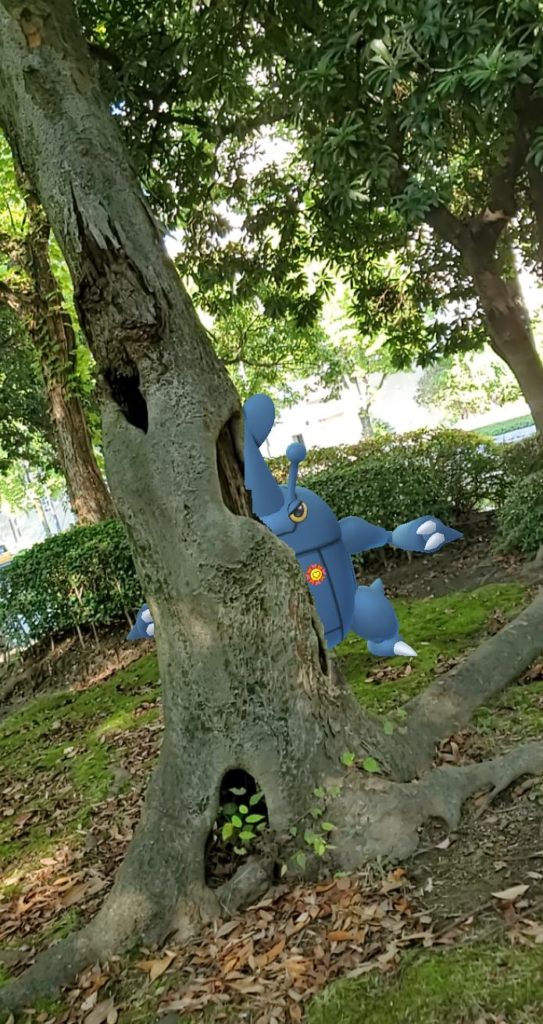 'Meet a lot of friends soon!'
'Do not feed the birds!' by SPSx22, London, UK.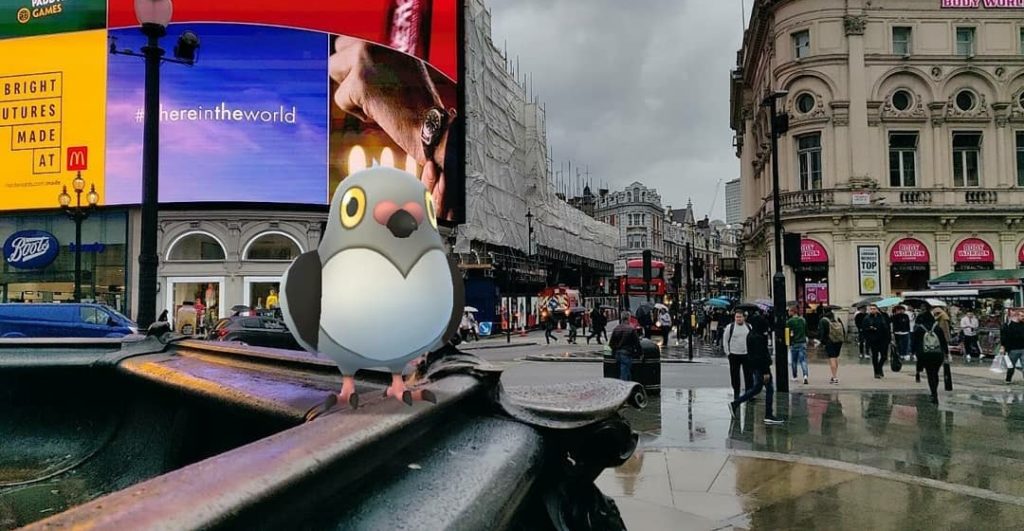 'London has a big problem with wild Pidove! It is now against the law to feed wild Pokemon in the city center.'
'Natural Bliss' by SnoStormUnicorN, Racine, WI USA.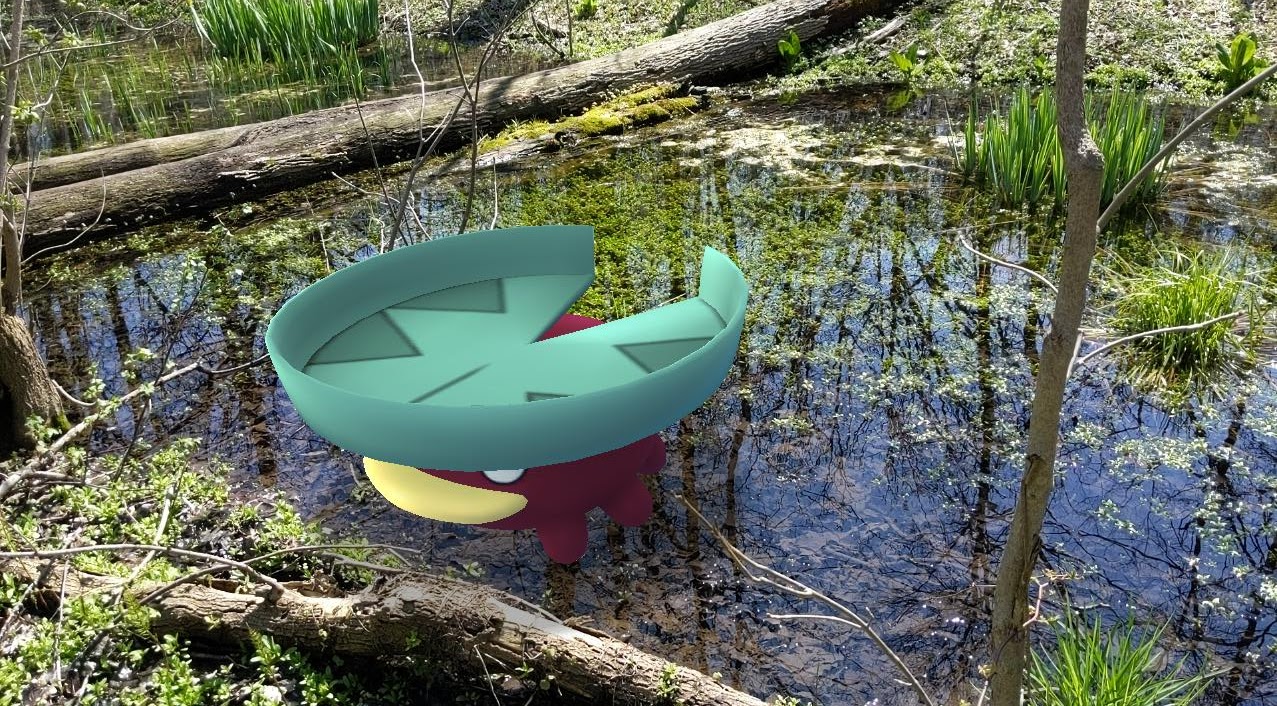 'One day I was walking thru the forest on a beautiful sunny day. I was surprised when I stumbled upon this sleeping shiny Lotad. As I tried to sneak up to it, I was snagged by a branch. It awoke with a startle, but I managed to take this wonderful photo. A truly unbelievable snapshot of nature's bliss.'
'Best buds' by ak, Tucson, AZ.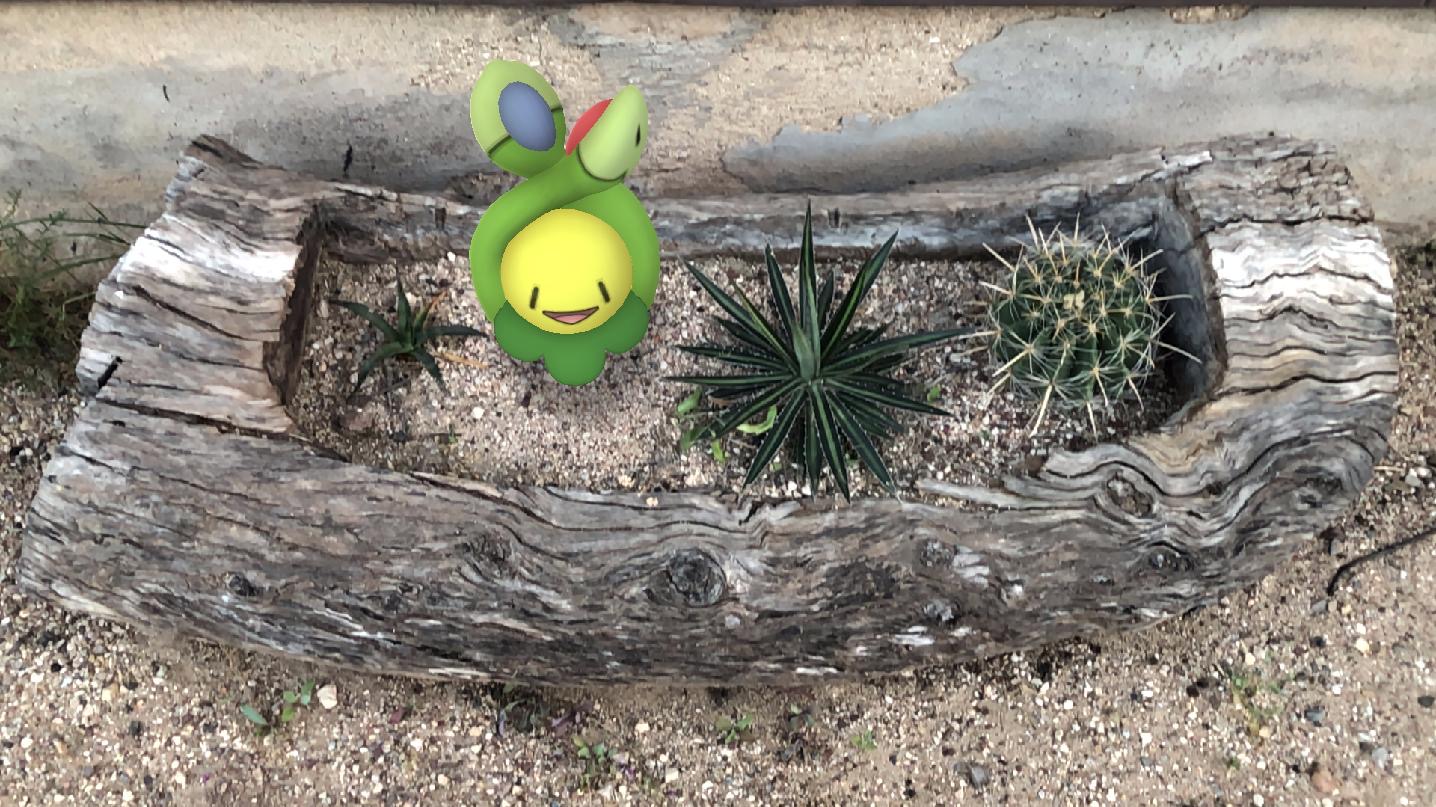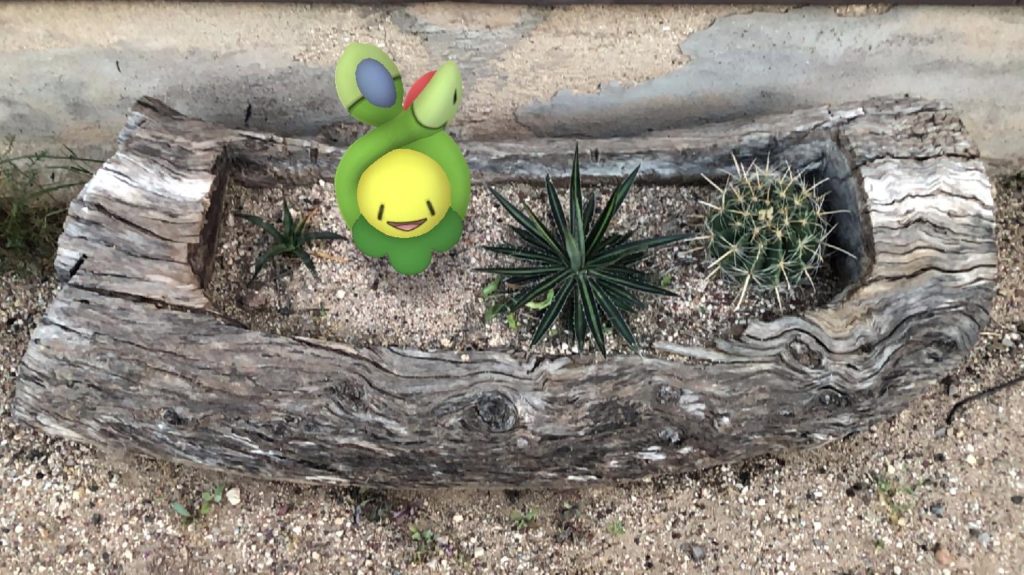 'This photo was taken at a wedding venue, after a few drinks I was walking around and saw the opportunity for this photo and took it. Simple, but one of my favorites.'
By Winfred, Sabah, Malaysia.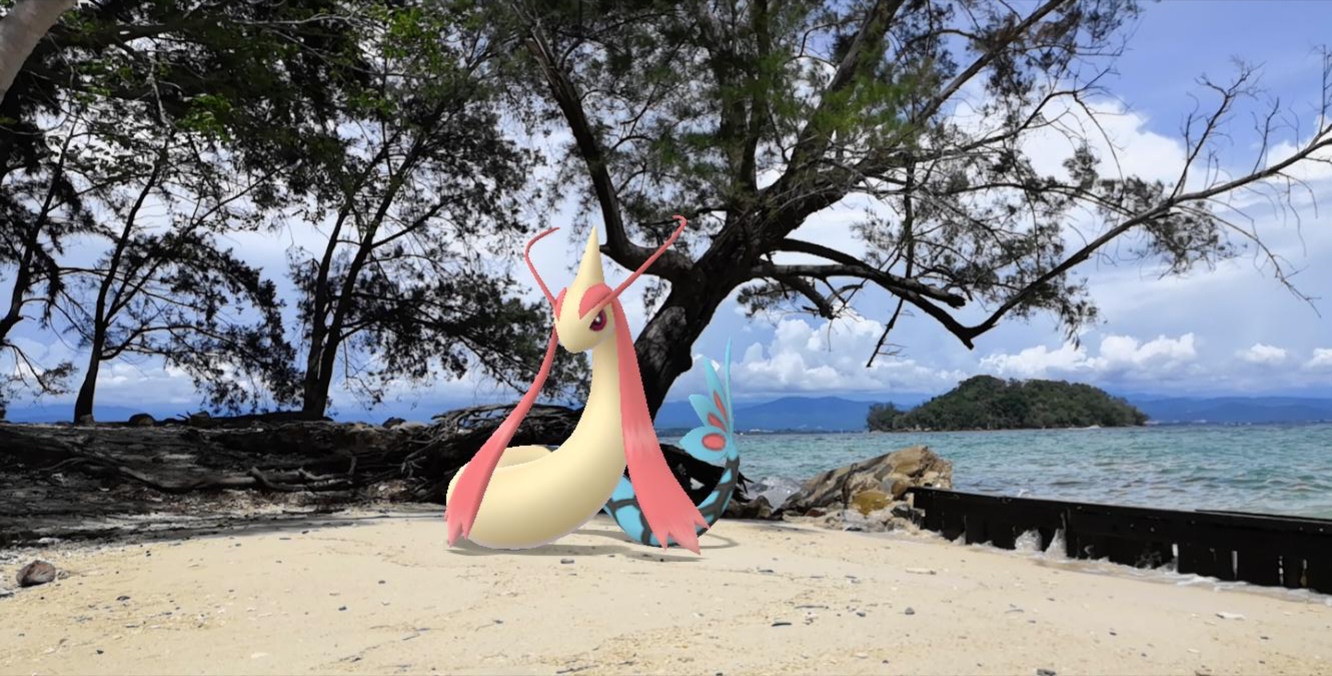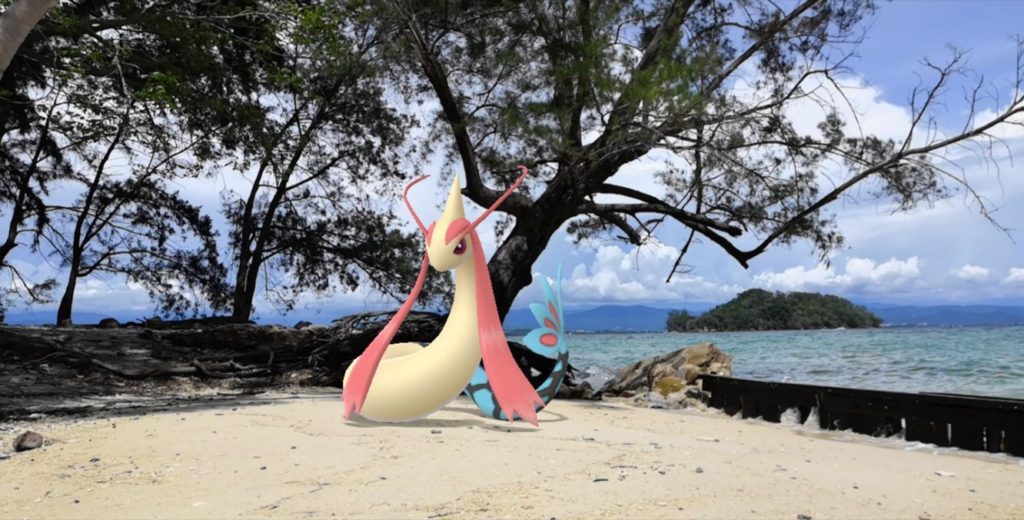 'I think that Milotic is such a gorgeous creature that suitable to take an AR at sea side'
'BE MY FRIEND! PIKACHU!' by Ballmetal, Juquitiba/SP Brazil.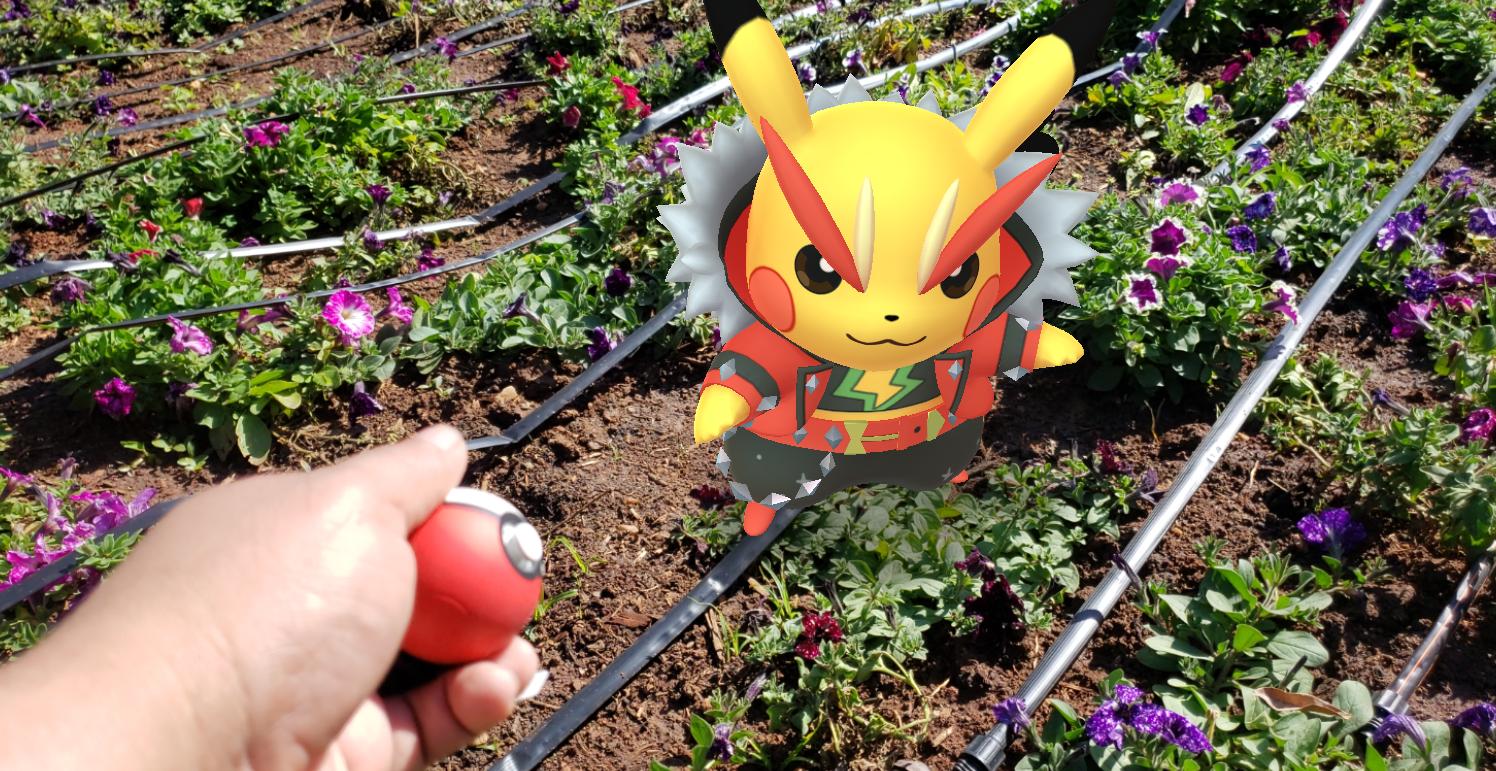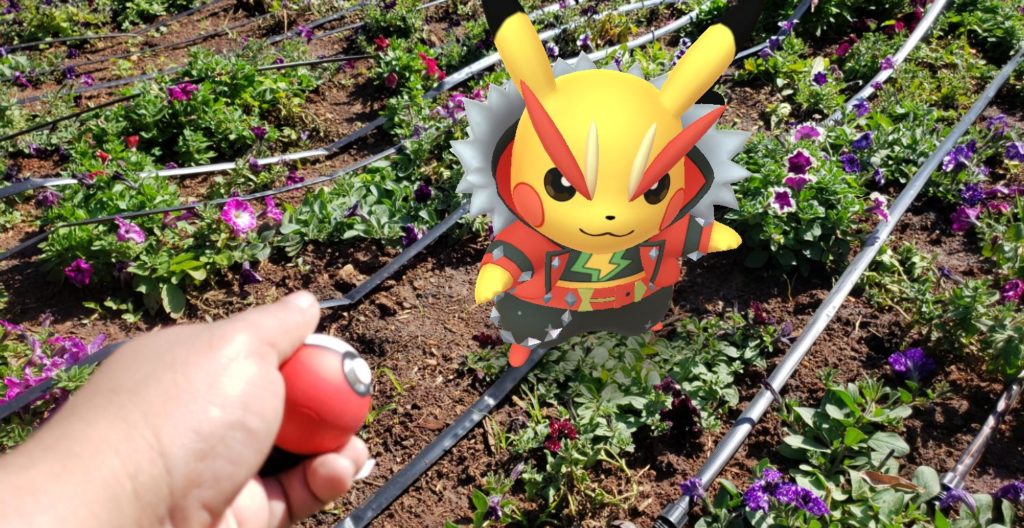 'This 5 year event pikachu describes part of my personality and feelings, be my friend, pikachu!'
Edited Images
The below AR images have been edited or filtered in some way.
'Surge' by ElKhan32, Essex, UK.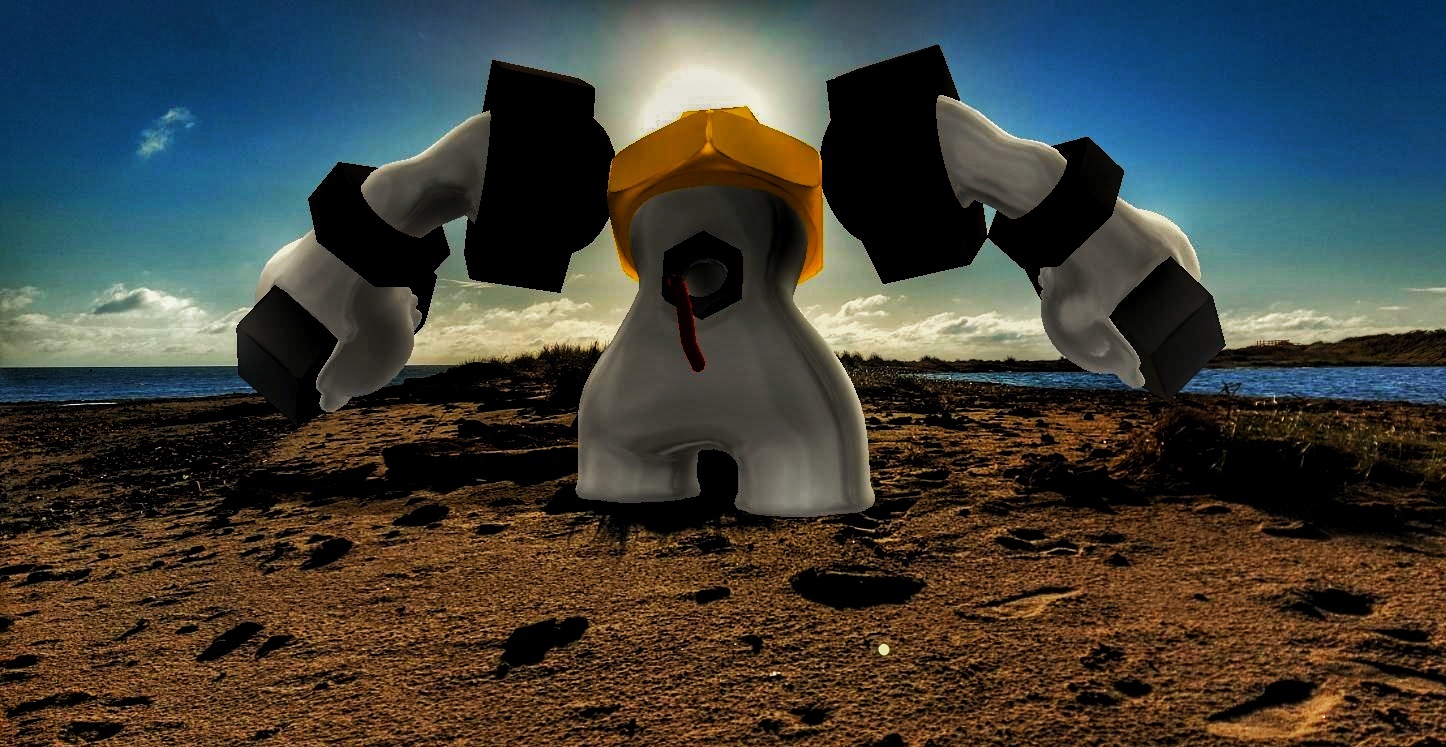 'A creature of mischief and shadows. It operates in the places others avoid. It ensures its role is always complete.'
'Summoning the Sky High Pokémon' by TheBoyNamedAir, Quezon City, Philippines.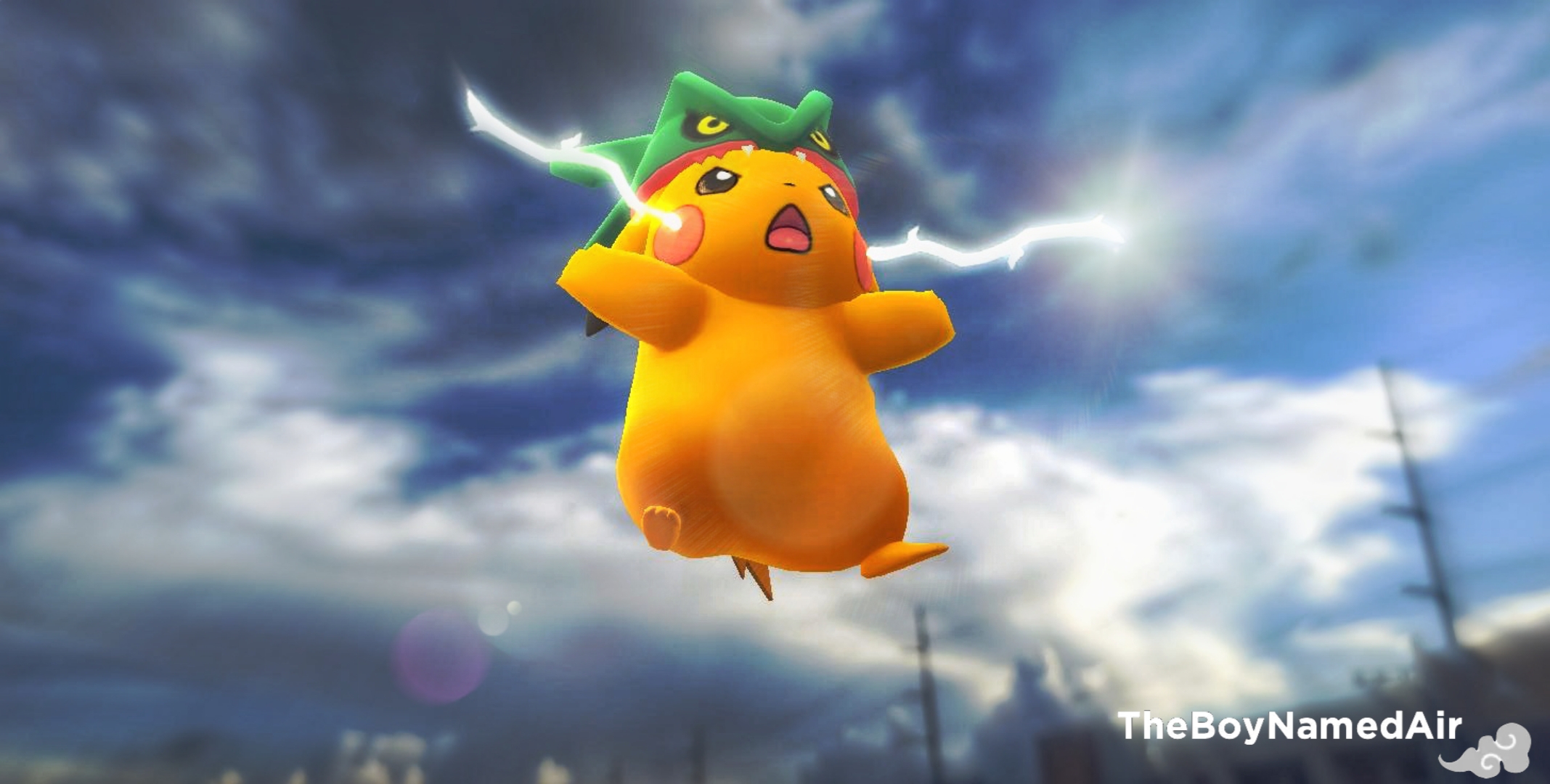 'Even as small and insignificant as he is, Pikachu courageously summoned the Sky High Pokémon, Rayquaza, to aid him in battle. This is a good reminder to keep pursuing our dreams in life, no matter how small and insignificant we think we may be. His efforts did not go to waste as the clouds started to swirl differently and help finally came from above.'
By Poke_Pie, Northern California USA.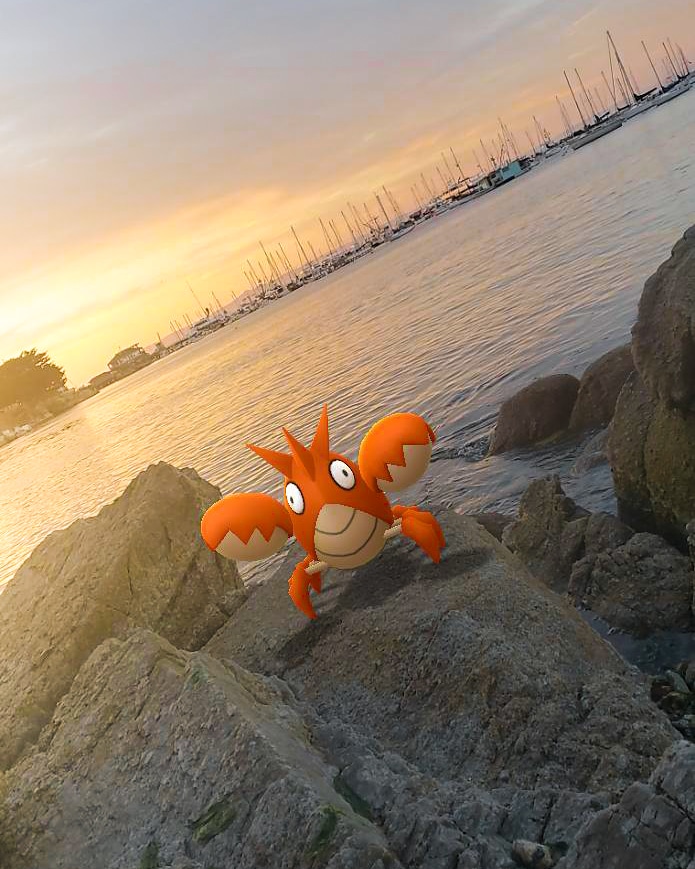 'I was taking a walk and stopped to sit on some rocks at the beach. There weren't as many tourists around so the krabby were out blowing their bubbles, I could make out the faint silhouette of a Lapras on the horizon. Everything was calm and quiet, save for the clicking of a Corphish's feet crawling up the rock right in front of me!'
'Weavile in the snow' by Isitnaptimeyet2, Iowa, USA.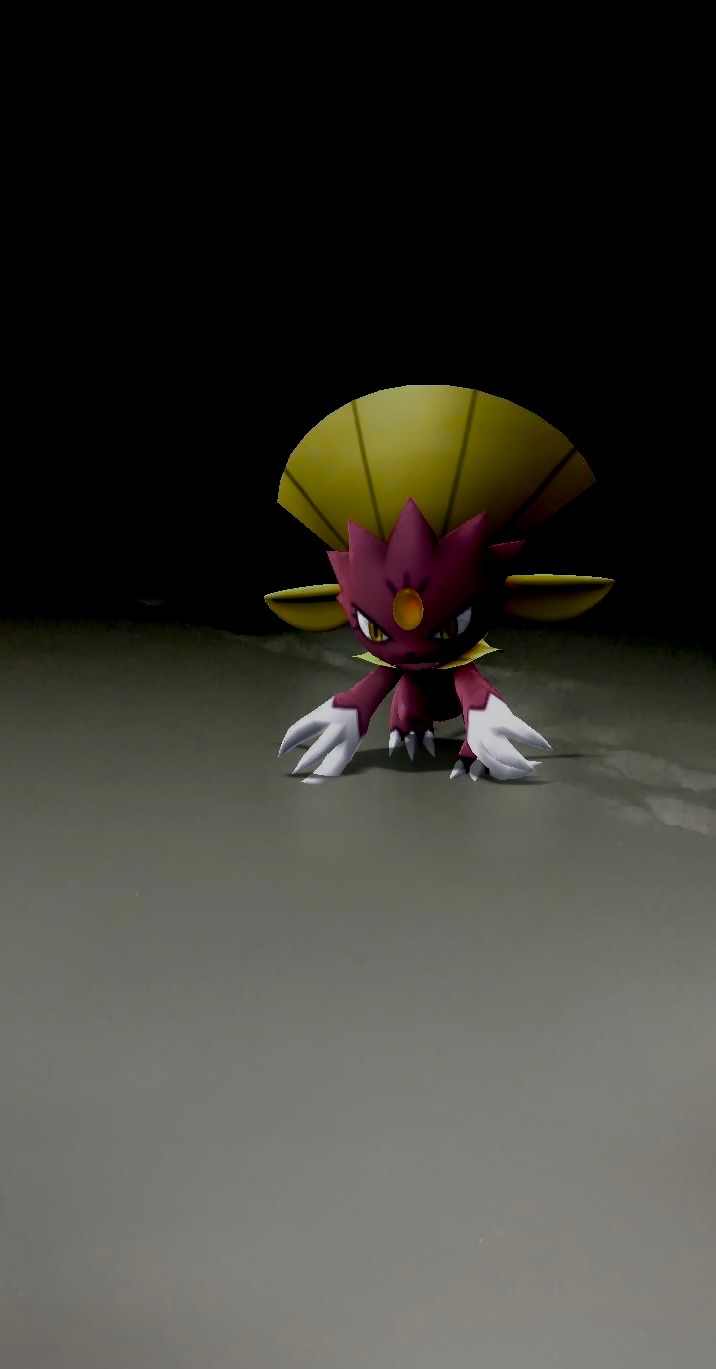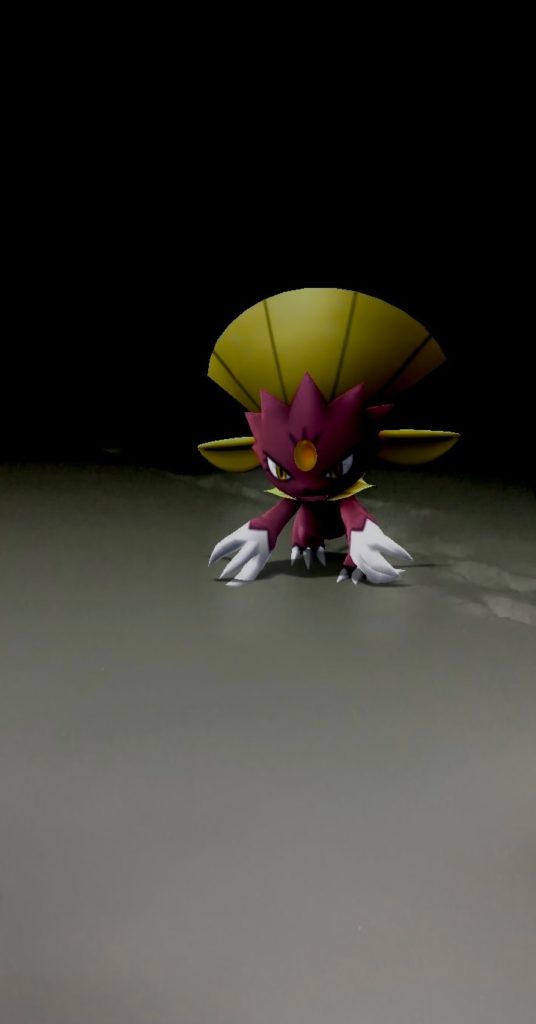 'Weavile is on the hunt for a night time snack. '
'Bird of the Mist' by Arctic Moon, New York, United States.
'Before hopping on my boat tour of the famous falls nearby, I decided to take a picture of my Articuno, who's colors went fantastic with the colors of the mist and the falls!'
'Nemophila fairy' by MintARPhoto, Osaka, Japan.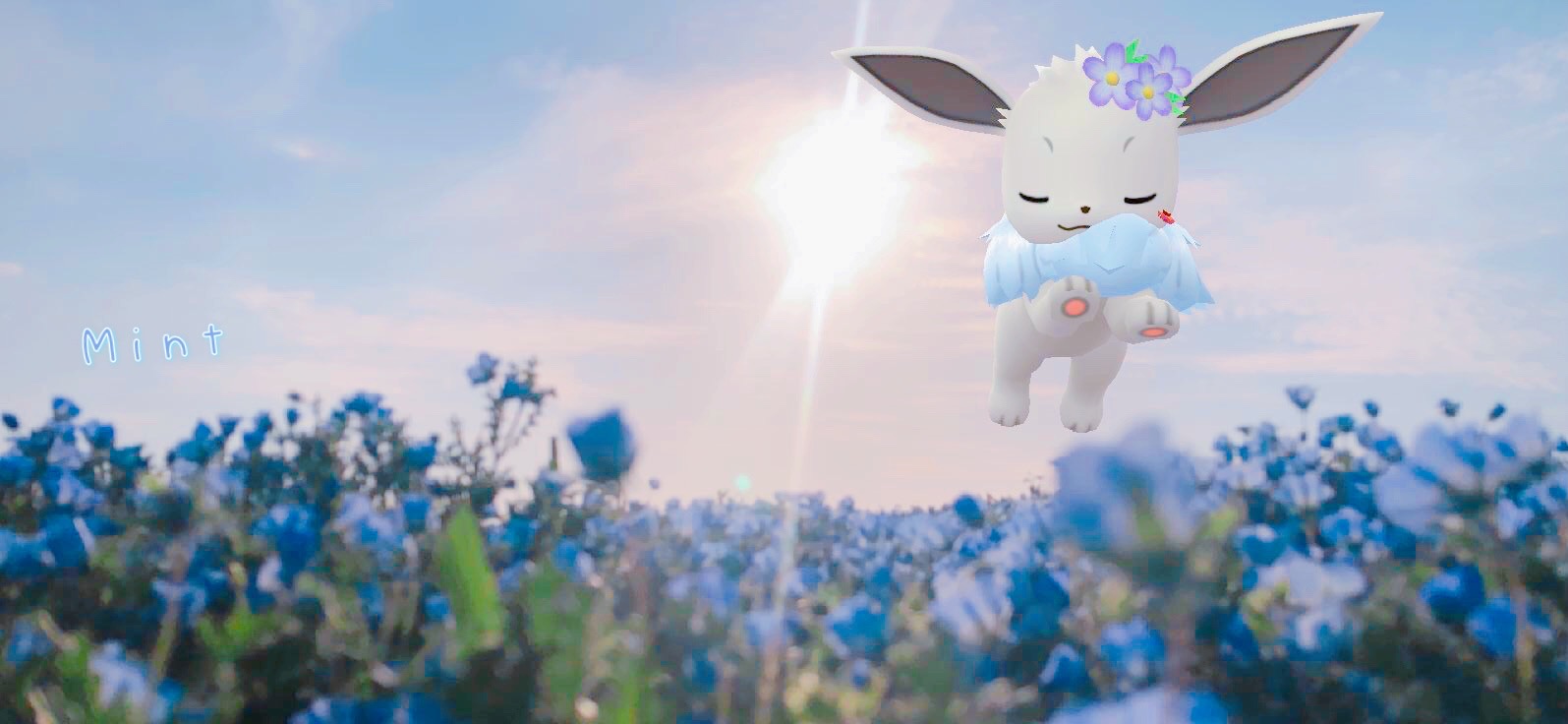 'I took the image of a fairy living in the hill where Nemophila blooms.'
'The Guardian' by ElKhan32, Essex, UK.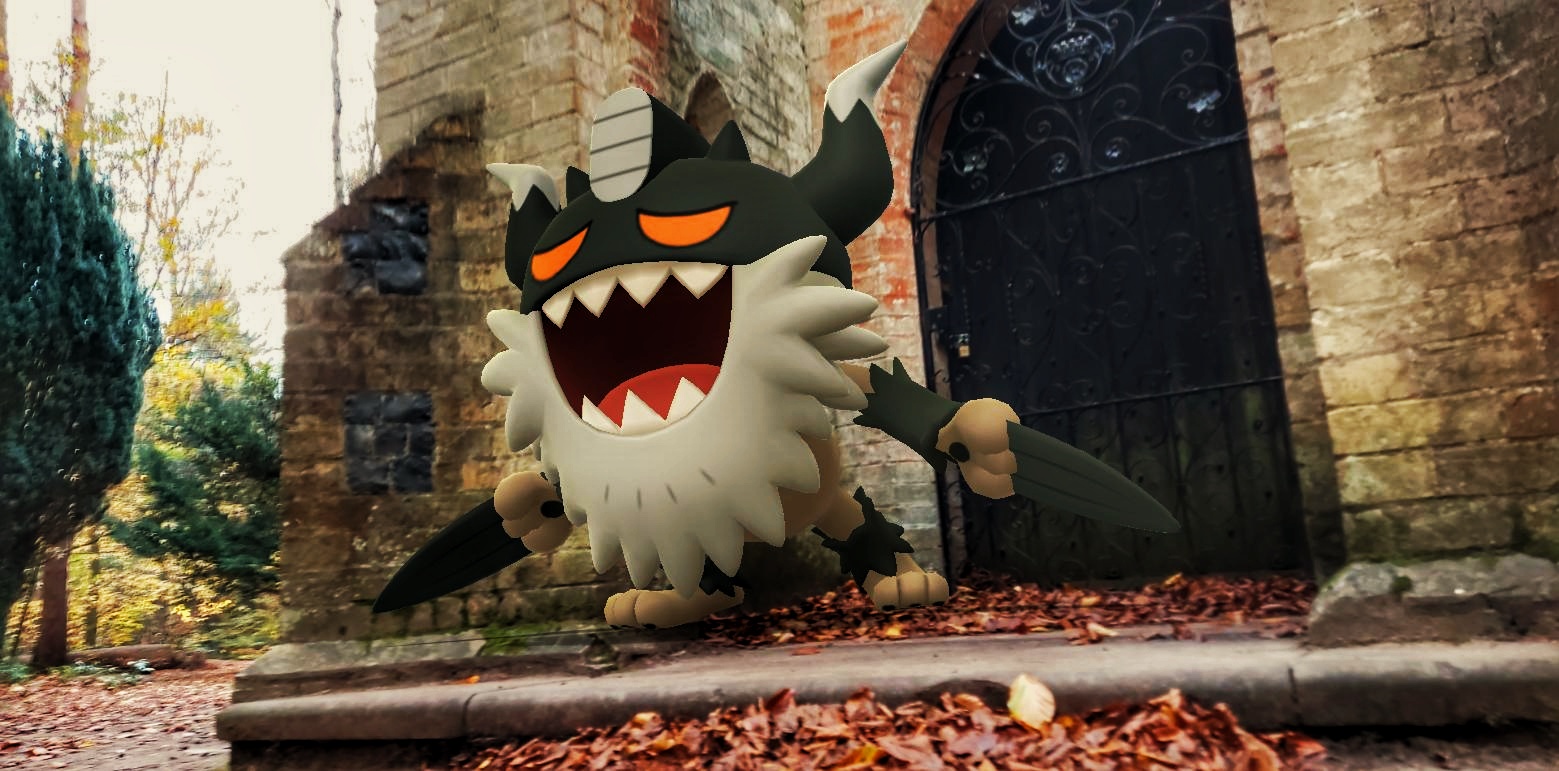 'This mighty pokemon stands guard over its former master. Defending the entrance, protecting its partner in this life or the next.'
'Worker Durant' by Azzergal, Manchester, UK.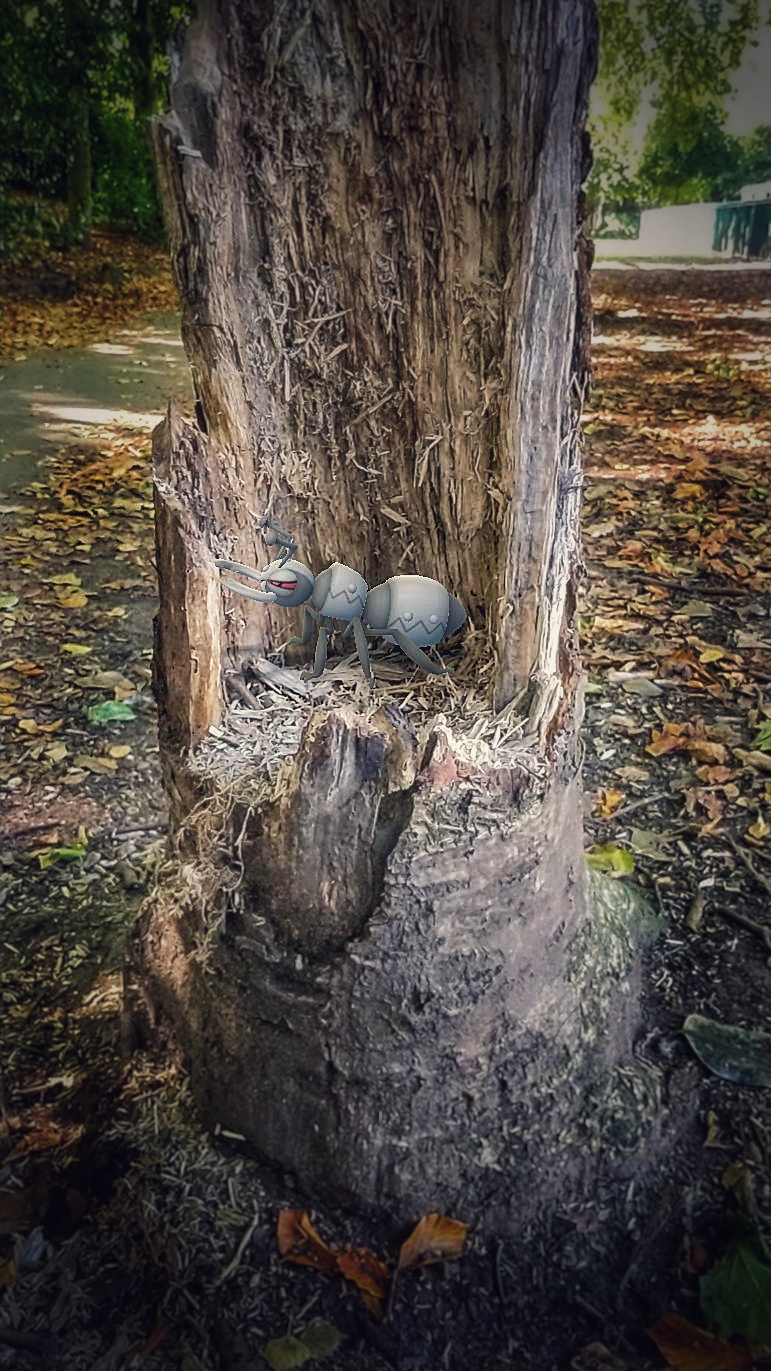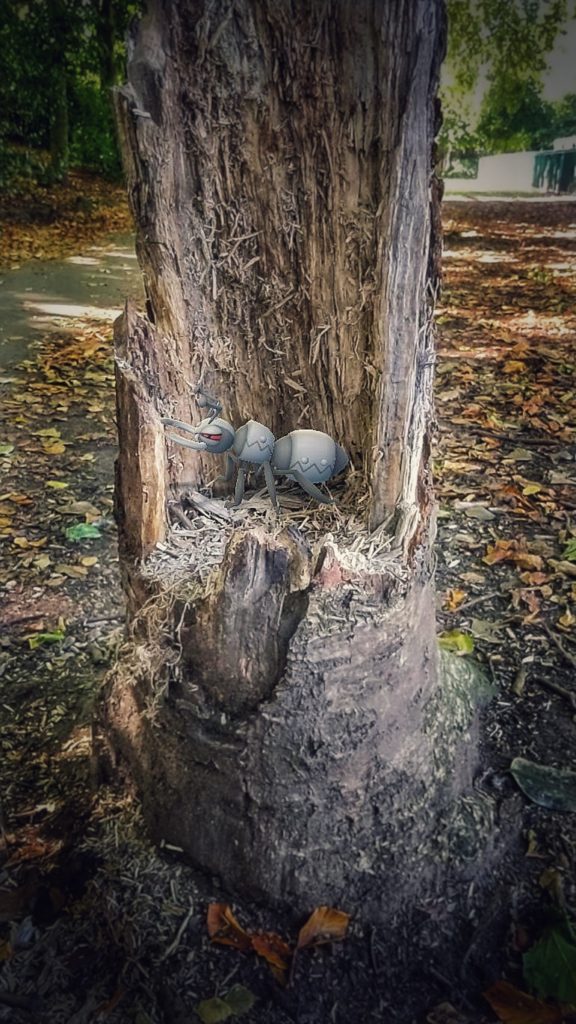 'With their large metal mandibles Durant can chew through rock so felling this tree to bring food and materials back to the nest was easy work for this worker.'
'Power up, Pachirisu!' by shinyshinx.science, Canada.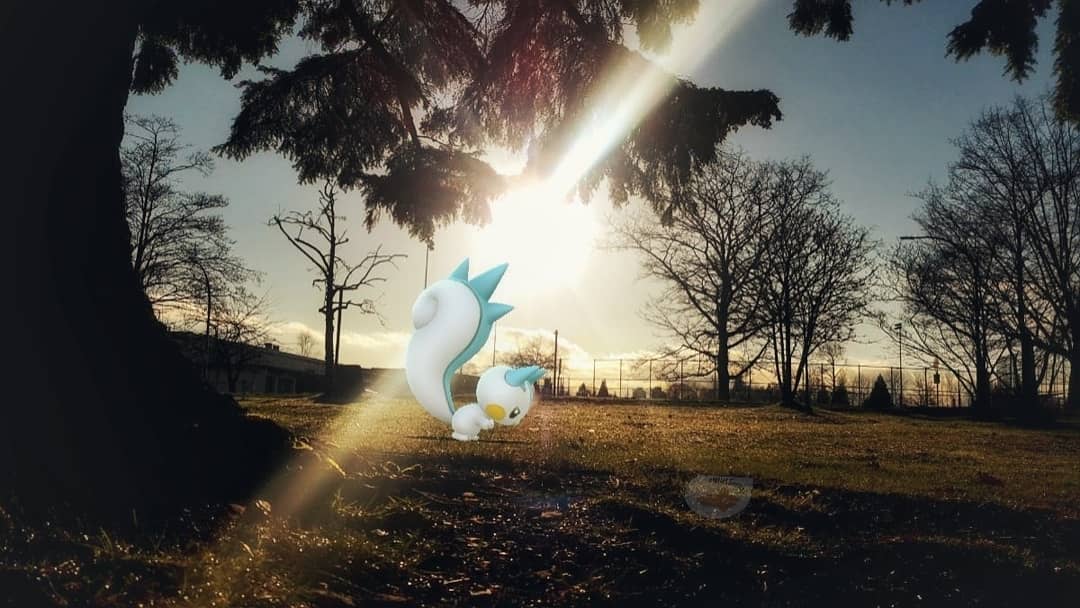 'See how well trained my Pachirisu is? This electric squirrel does have a whole lot of electricity flowing in its body. Yet, how to get a hold of it and focus to produce a big attack like Thunderbolt… it's another story. Most Pachirisu can't even do that at level 40. Honestly they aren't innate fighters. But with a diet of XL candy… Pachirisu can slowly get closer to 1500 CP. Watch out with these Pachirisu, you might get a shocking surprise!'
'Highway Through the Danger Zone' by Feresk, Cebu, Philippines.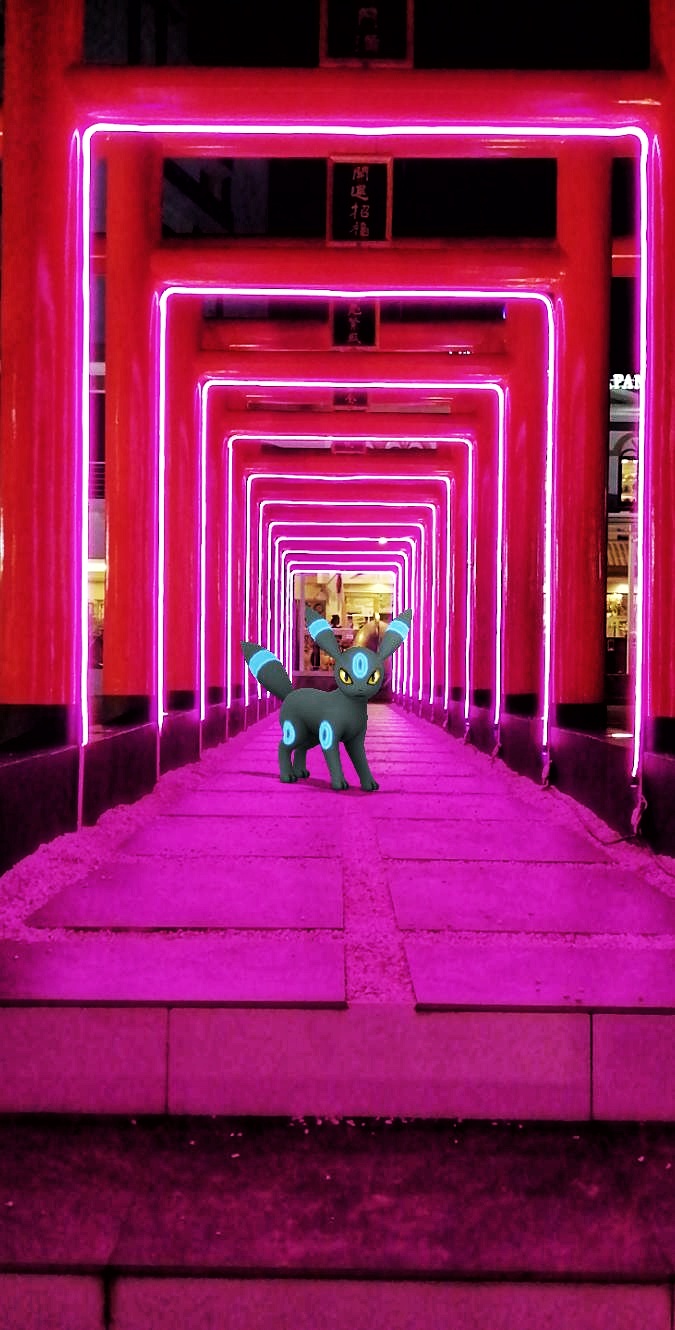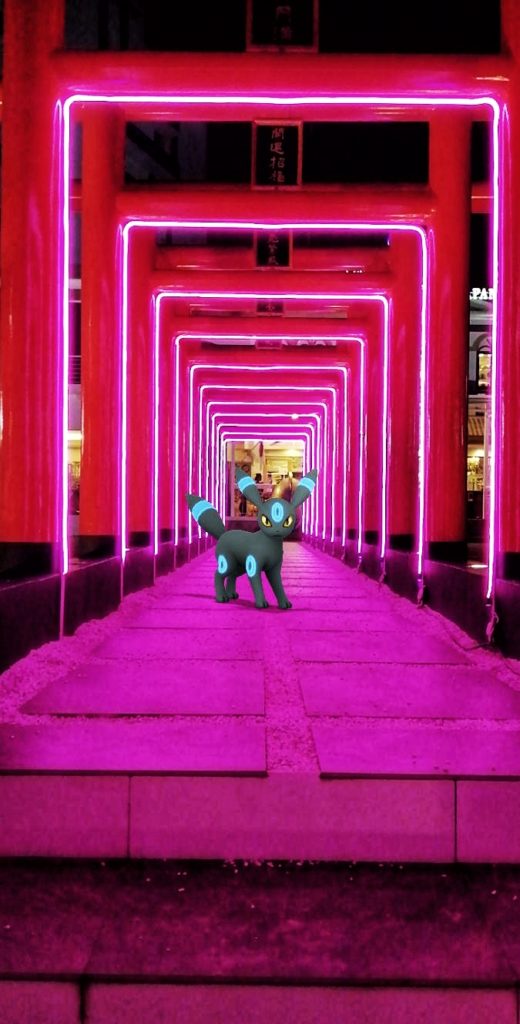 'Come with me, young trainer, as we run into the neon sunset.'
'Good Boy 🦝' by Happinysfriend, India, Gujarat, Gir.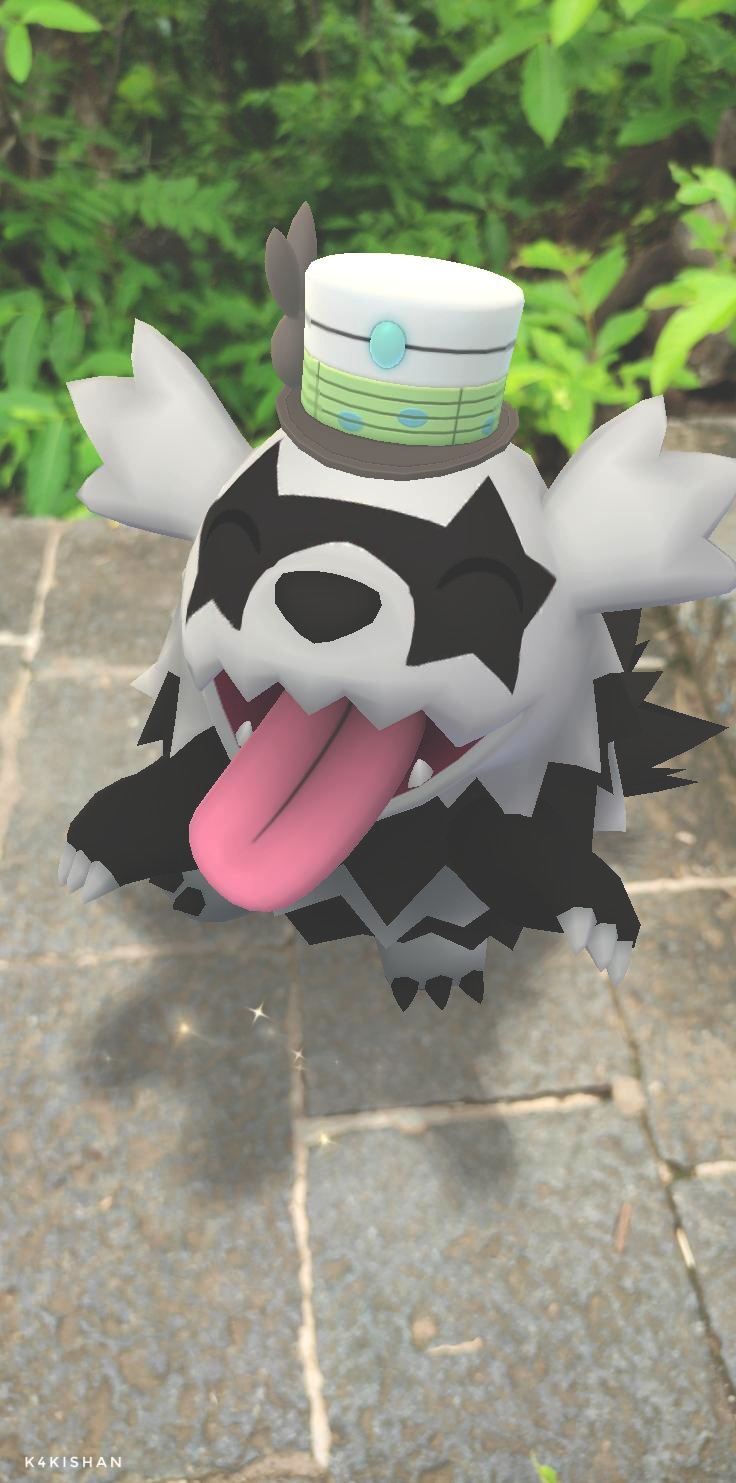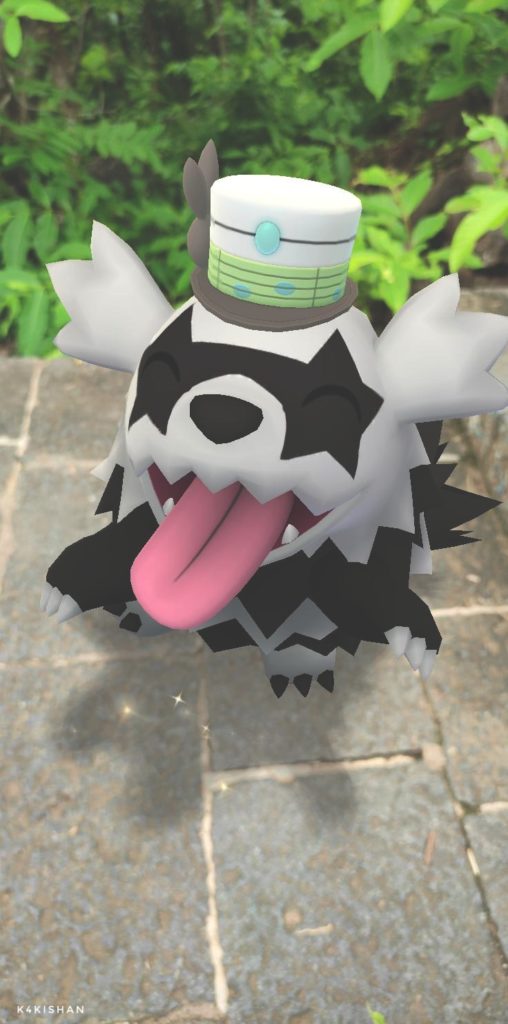 'That face he makes when you have treats 😋🤣'
By pokemongoaround, São Paulo – Brasil.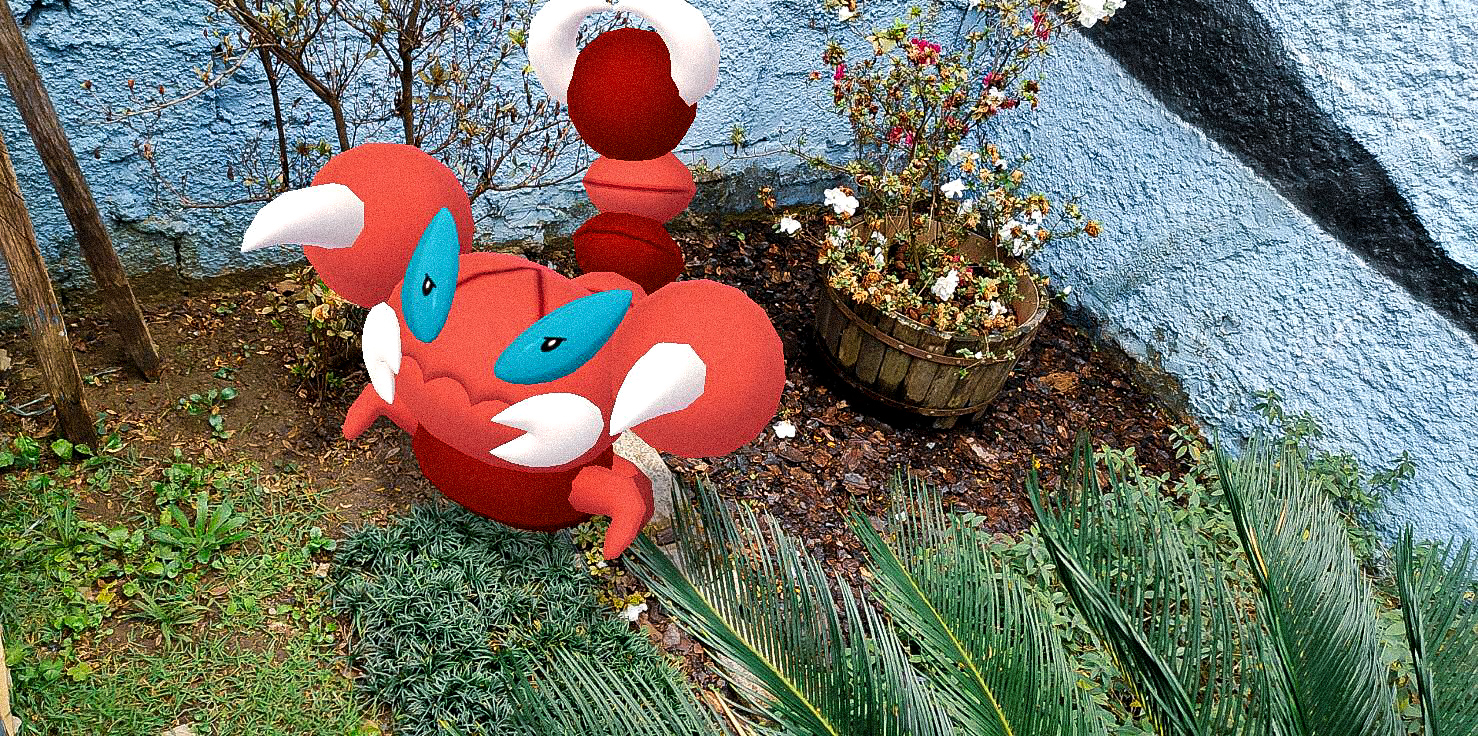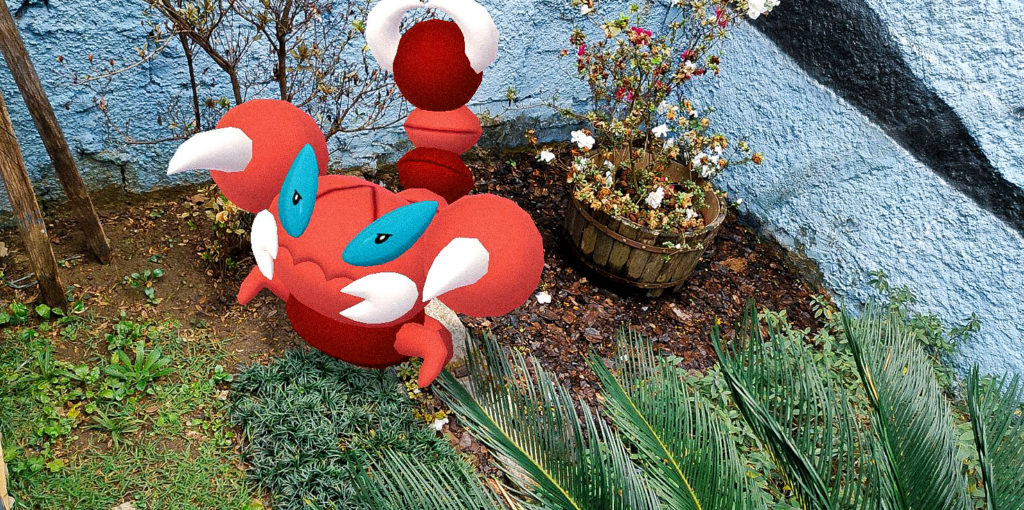 'This was at the first day of 2021's Go fest'
'A Gentleman on a Rainy Day' by ずんだオレ.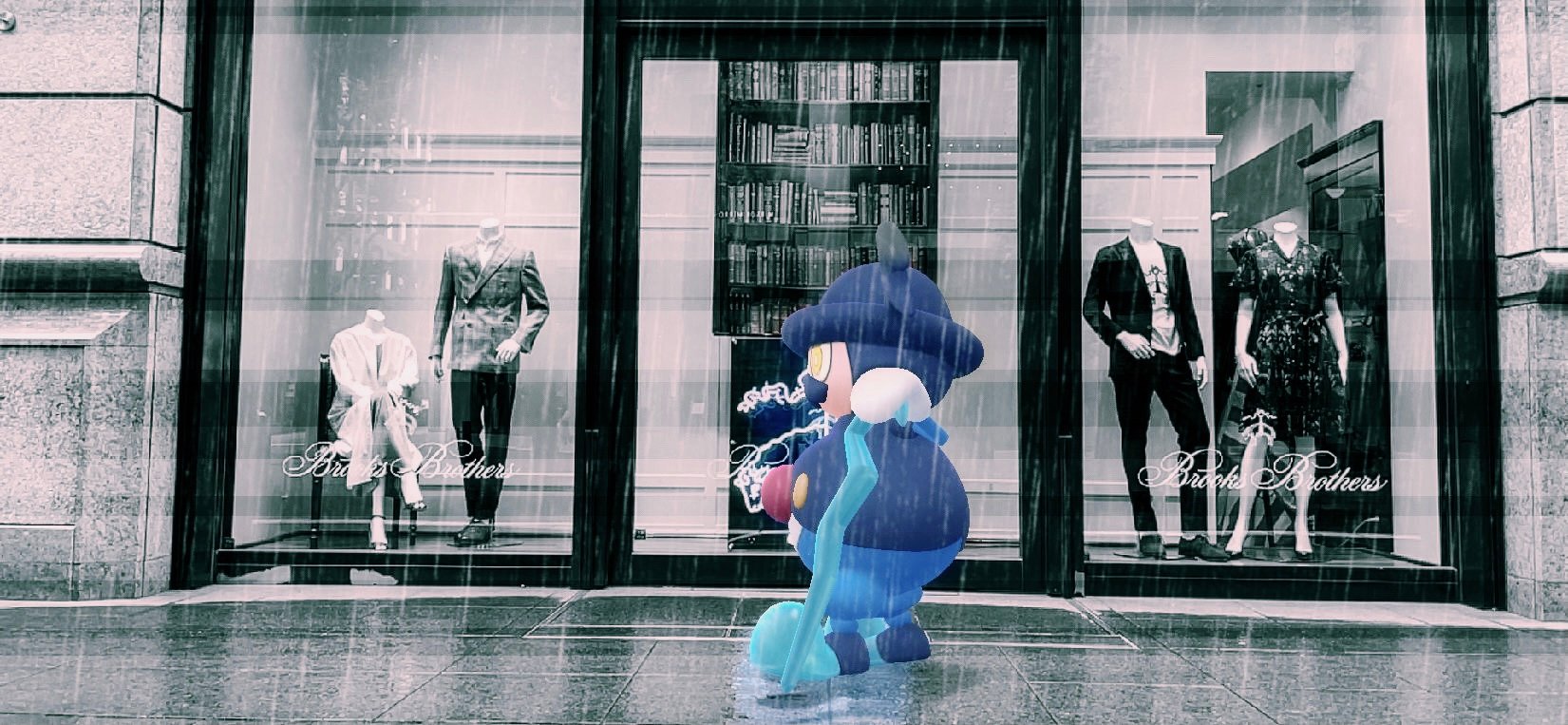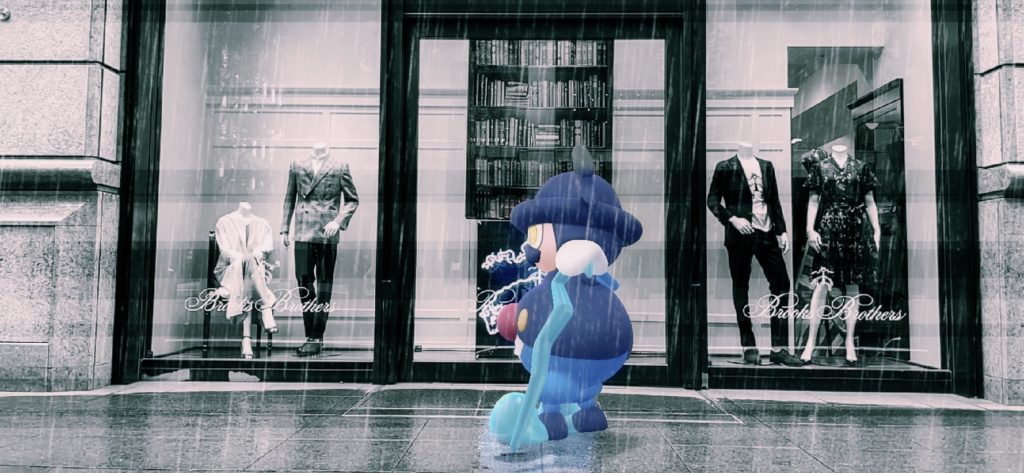 'Returning home, drenched by the rain'
AR Masters
The below images are taken by our AR Masters.
'Rock On!' by Ash Ketzchup, Belgium.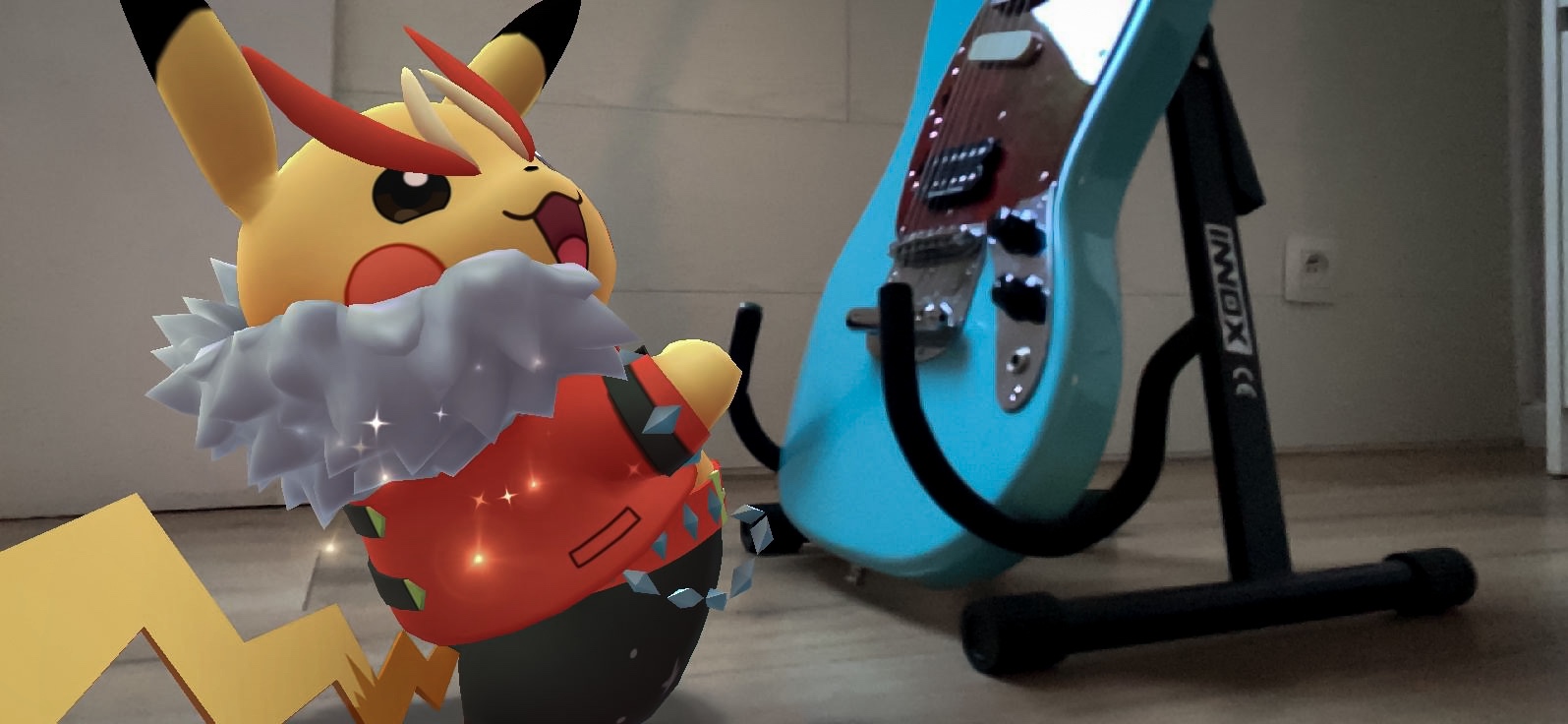 'I hope everyone had a good GO Fest! Hopefully we can get a normal live GO Fest in 2022 and meet lots of people!'
'Joltik in the rain' by kittypokemonsalot, UK.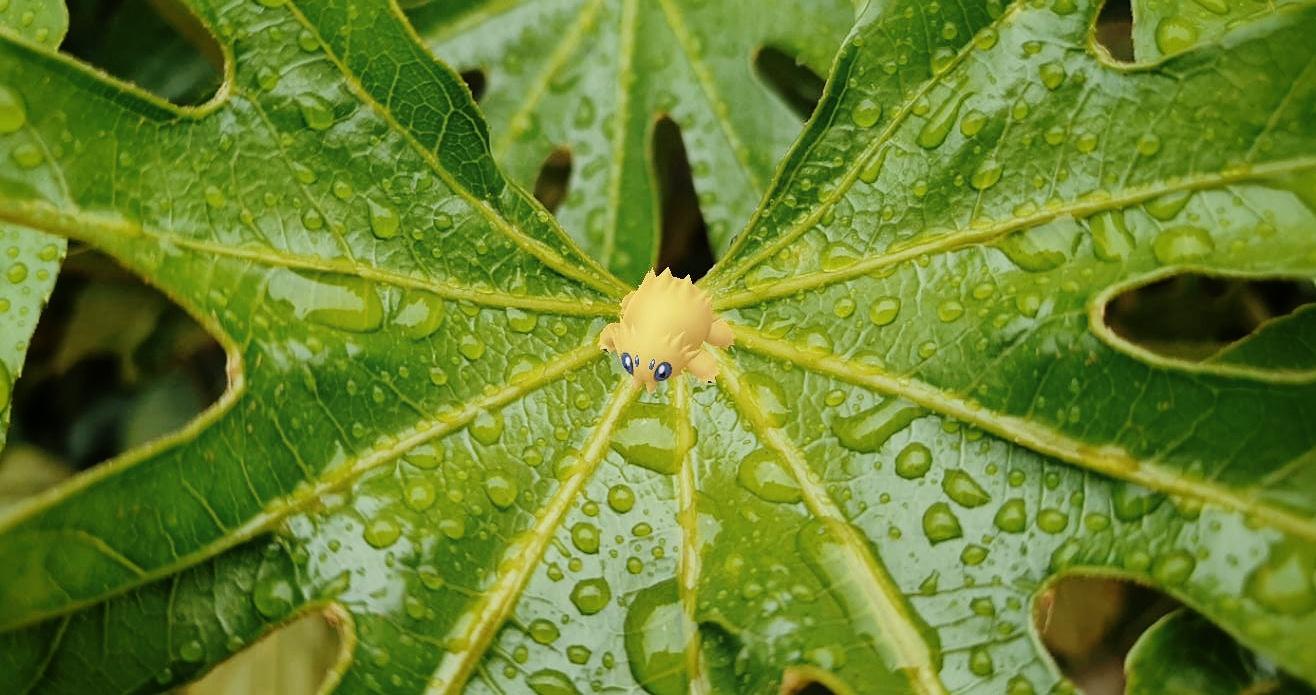 'I love photographing tiny Pokemon, and Joltik is an absolute favourite. When I saw these leaves, and the raindrops, I just knew it was the perfect spot. I used the tiny Pokemon AR trick to move Joltik into the right spot'
Next Submission Theme
For our next AR feature, we want to see your costume Pokémon! Whether it be Pikachu in their pop star outfit, or a flower crown Eevee, or more, the only rule for the Pokémon featured is that they must be of the costume variety. Costume Pokémon create some divisive opinions in the Pokémon GO Community, and are often a bit like marmite, you love them or you hate them! But either way, you have to admit, they photograph brilliantly. Submit by August 25th to be considered for the next article here. Full rules at the link.