This month we decided to opt for a super open theme, yellow! Your Pokémon could be yellow, your backdrop could be yellow, your photo just had to feature yellow in some form. I was so excited to see the submissions for this theme because leaving it so open to interpretation means more varied concepts and Pokémon featured!
Unedited Images
The below AR images have not been edited in any way.
'Drifting Drifloon' by KawsarOras, Asia Pacific region Bangladesh.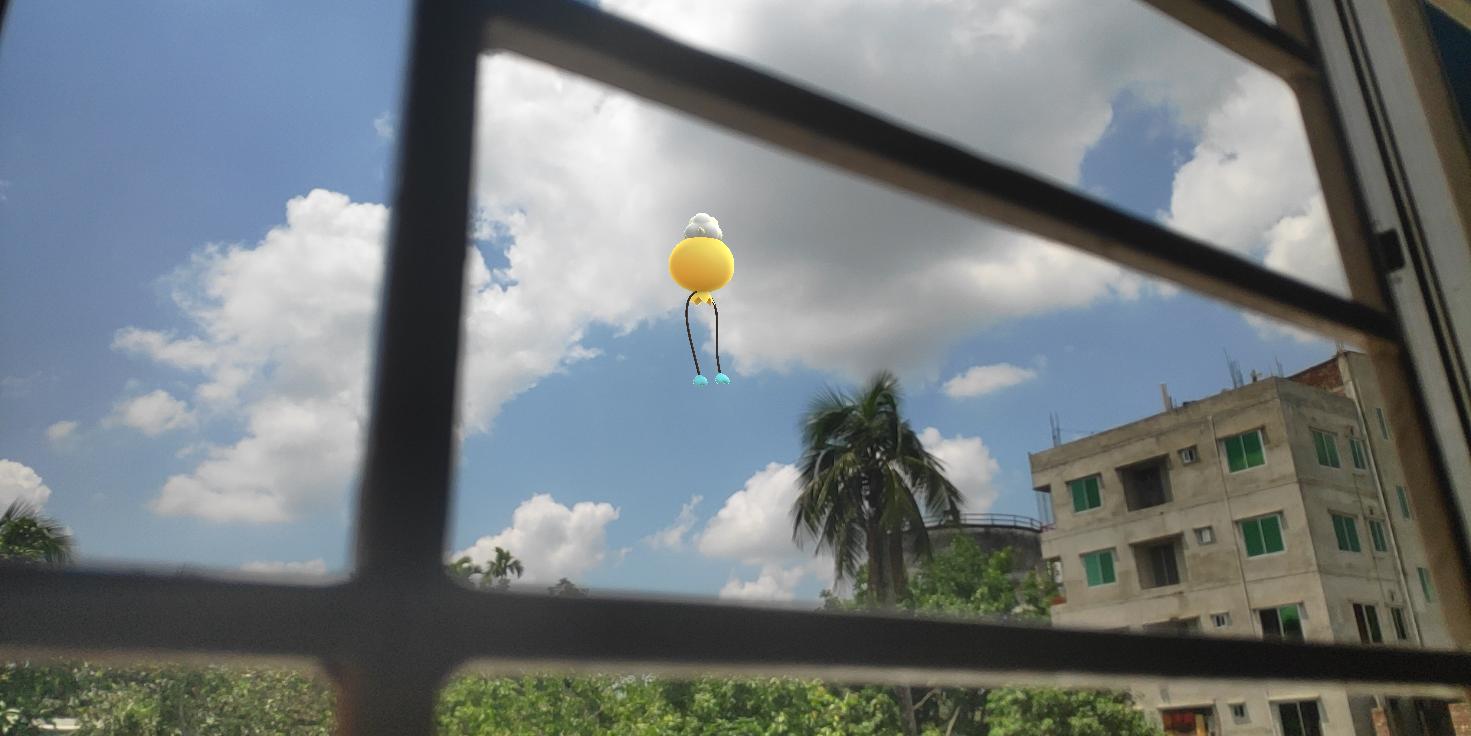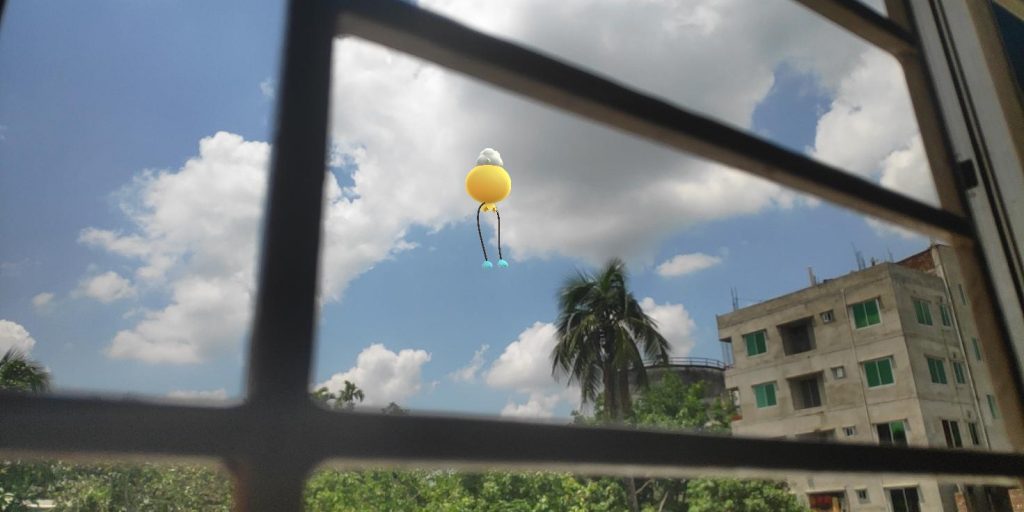 'Woke up in a beautiful morning , opened up my window and saw the beautiful Drifloon floating . The sky was so beautiful that day and Drifloon made it even more beautiful.'
'Yellow Bees' by Rhanique, Haulerwijk, the Netherlands.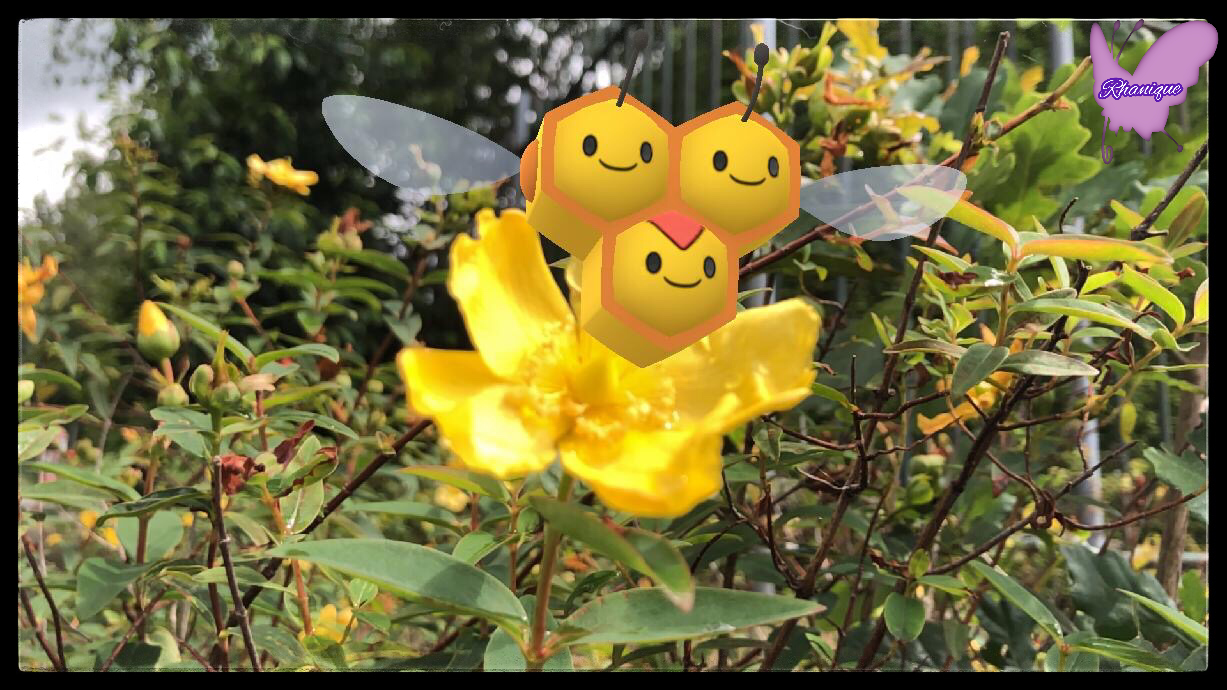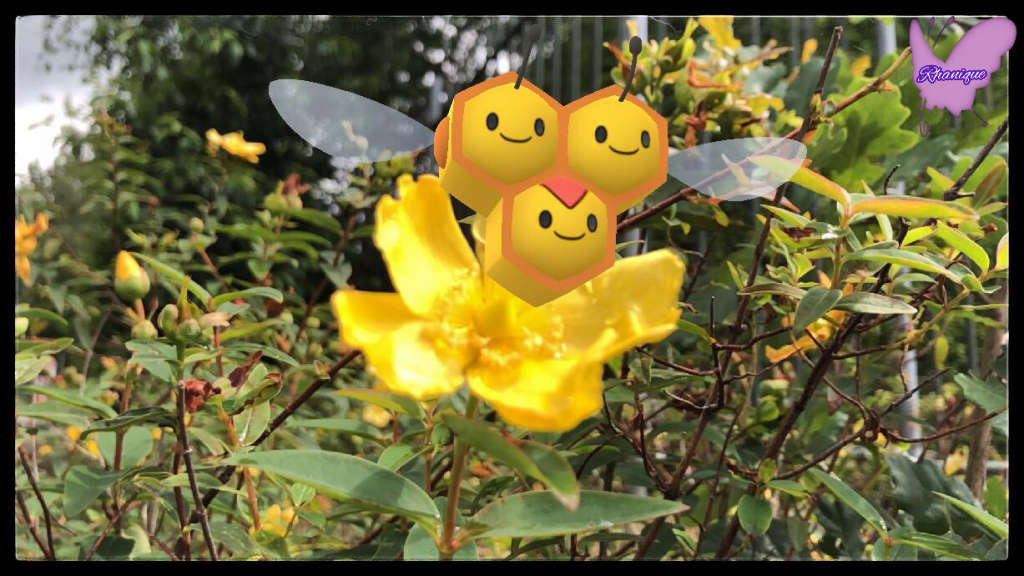 'I saw this beautiful yellow flower and just had to take a snapshot of Combee. Perfect colourmatch!'
'Milotic Palace' by La Vie en rose, Beppu Japan.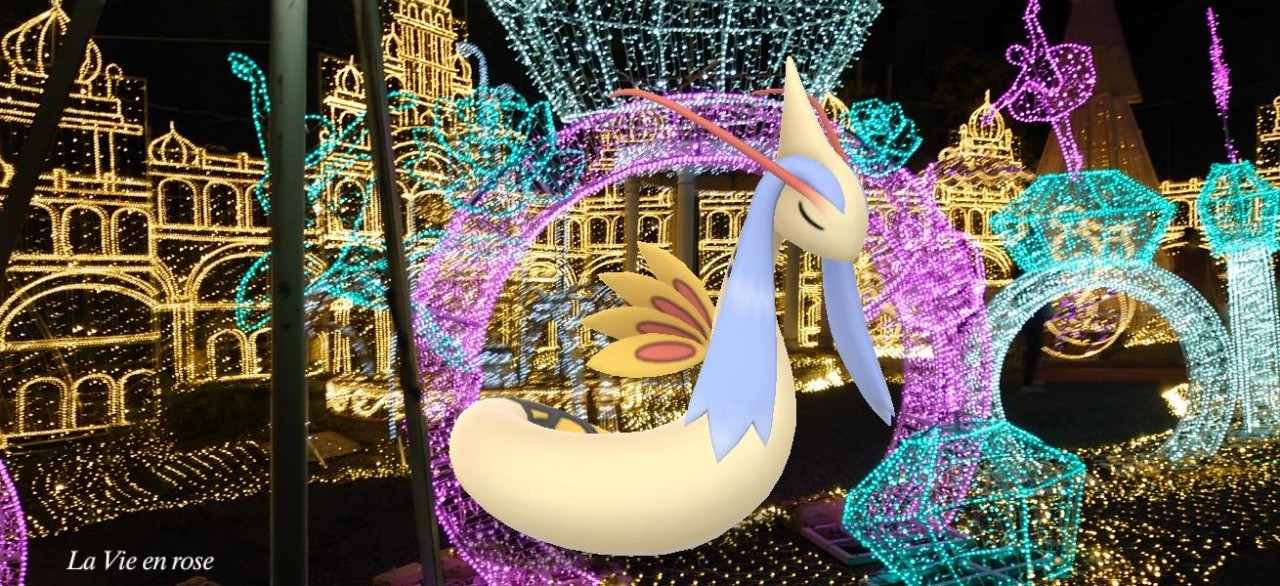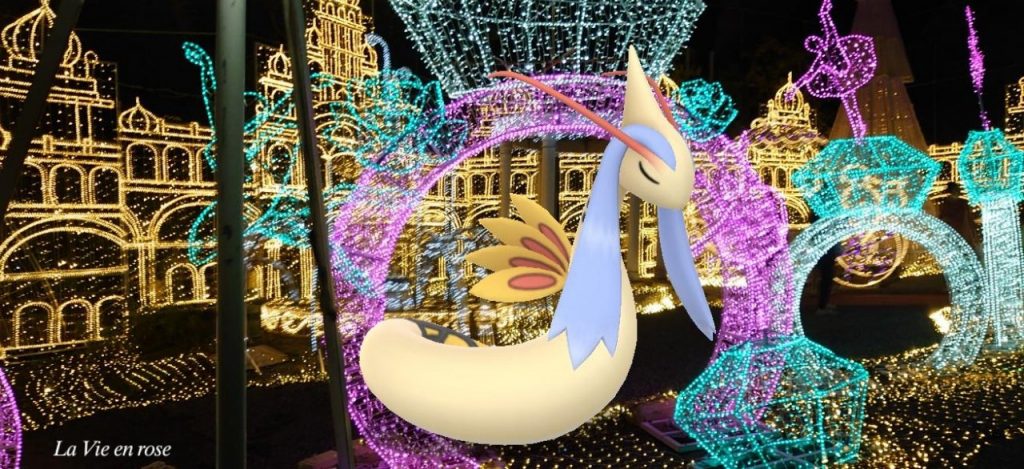 'Milotic has protected the Golden Palace for 1000years. The Palace can only be seen by people with a pure heart💖 A greedy person cannot visit😬 Can you see the Golden Palace?'
'If I was a Flower' by Feresk, Sirao Garden, Cebu City, Cebu, Philippines.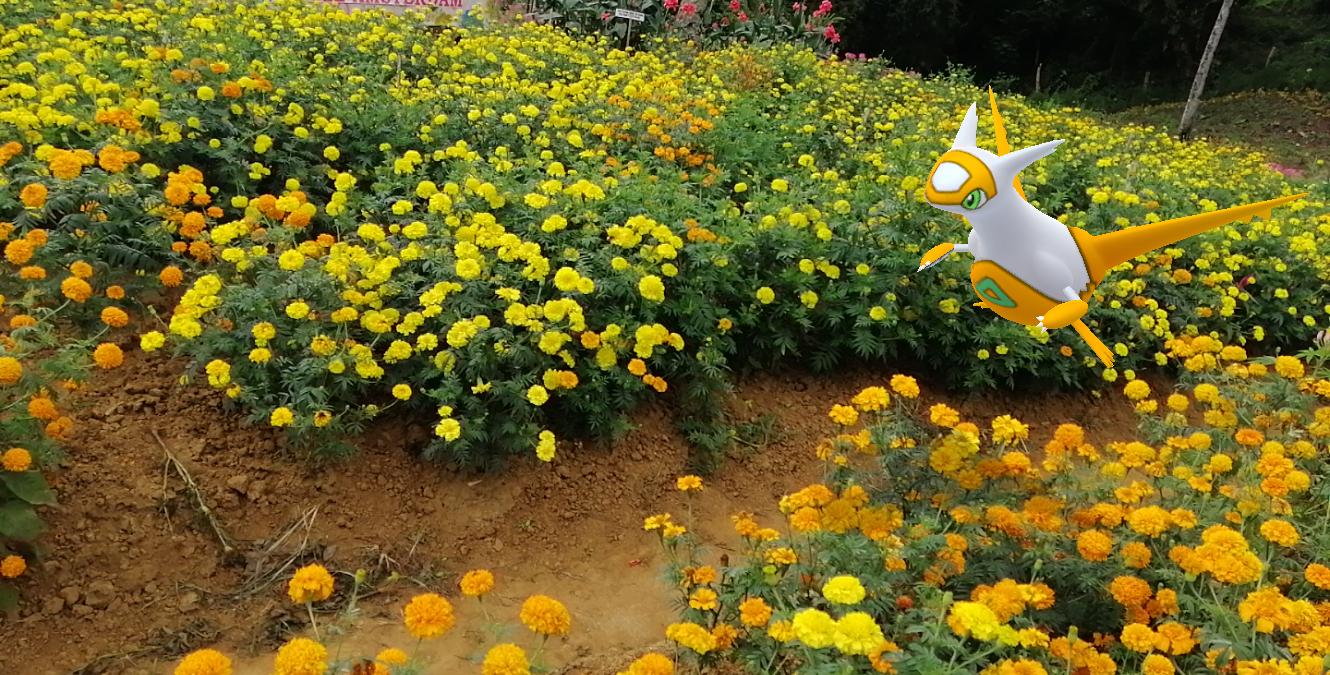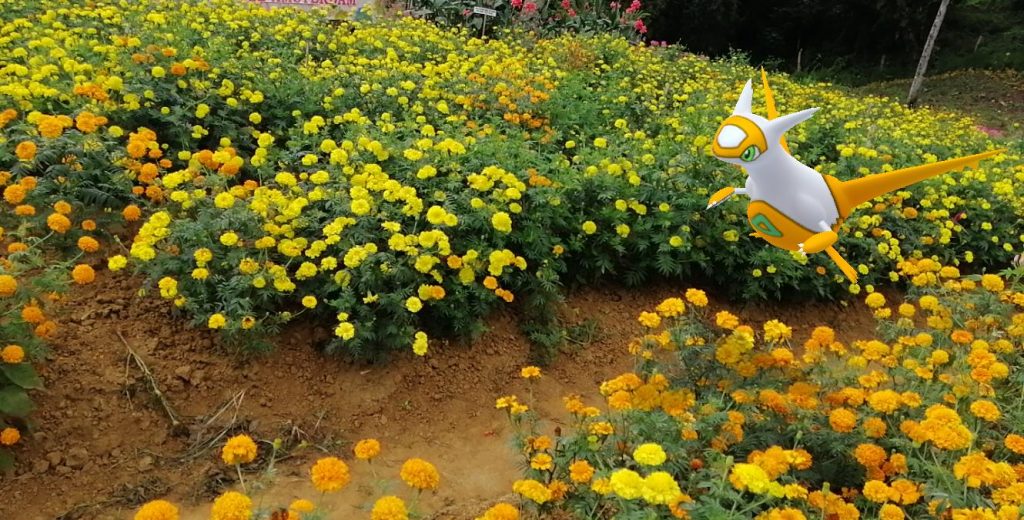 'My friend and I took a trip to the mountains to a flower garden. Some of my Pokemon were excited to see the garden, but it was definitely love at first sight for my Latias when she saw this bed.'
'smile' by sugoroku, Japan.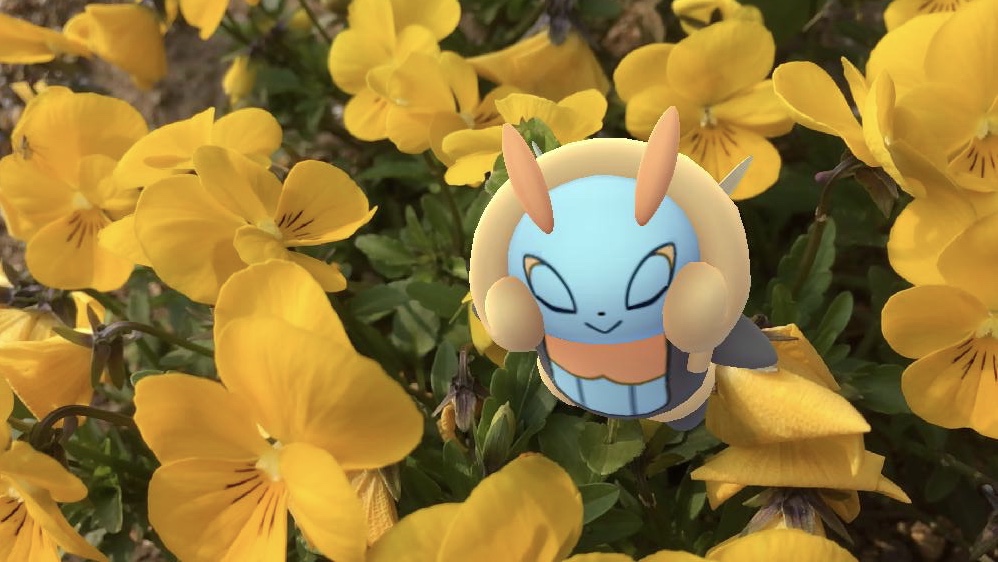 'Your smile makes me smile.'
'Balloon Buddies' by GrowlitheGirl, Yorkshire, UK.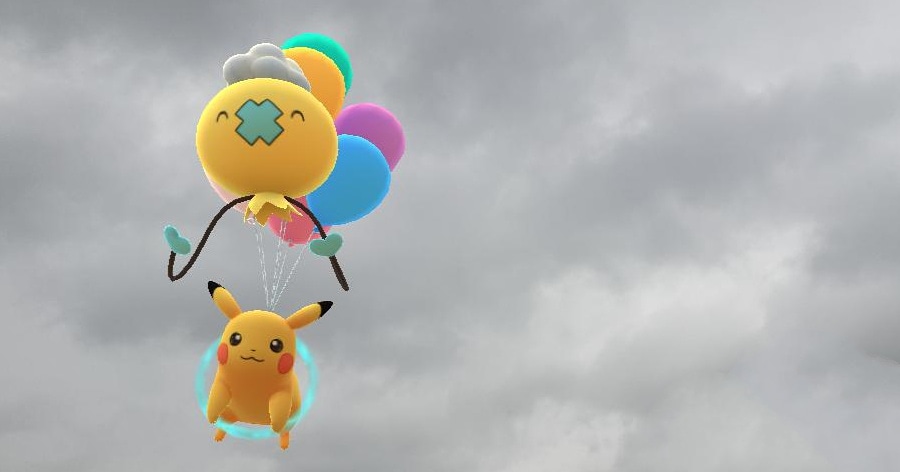 'I loved the idea of Drifloon being one of Pikachu's balloons and wanted to create the idea using the shared AR feature. I wish the weather had been better but at least the grey skies make the colours pop!'
'Shining yellow' by pogo_reikatje, Dortmund Germany.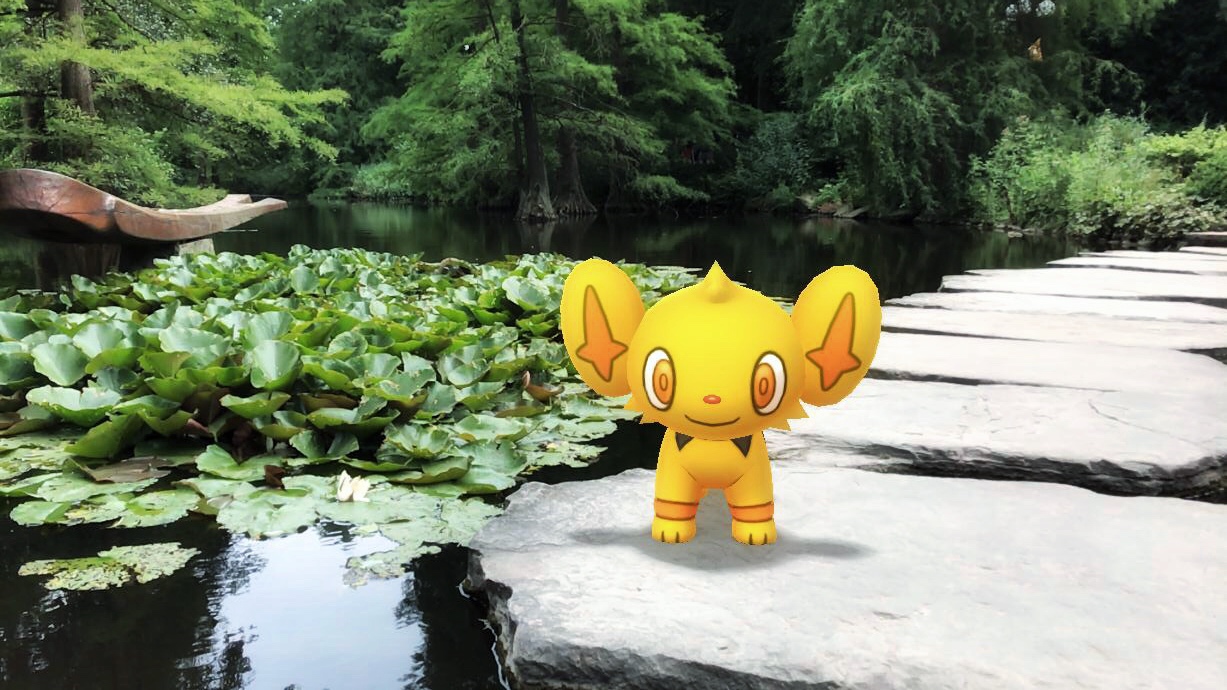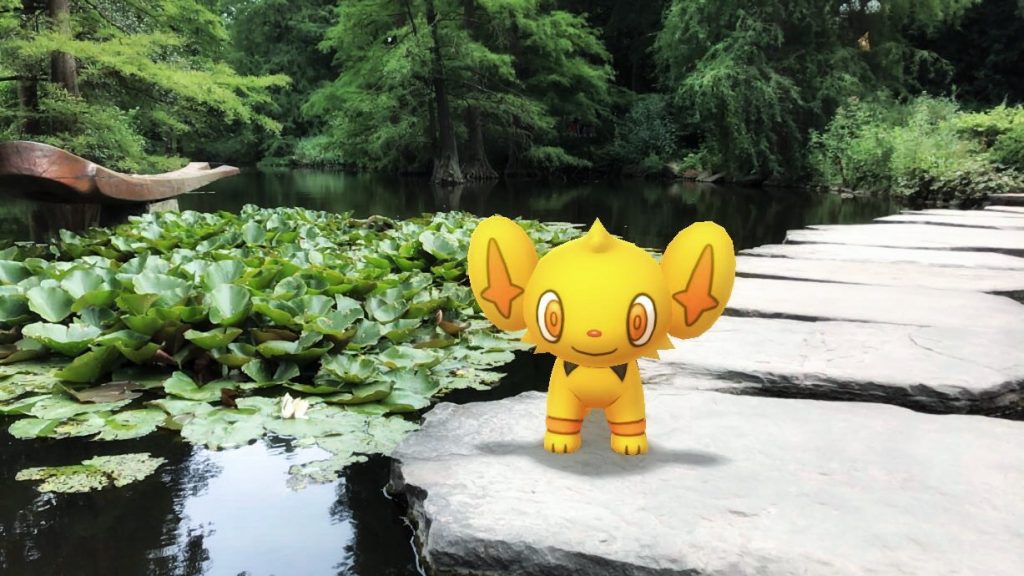 'Since it's the 4th anniversary of Pokémon GO this month I wanted to share my favorite photo of GO Fest last year. One of my good friends Bryan traded this shiny Shinx to me at Go Fest. Too gorgeous not to take some pictures of. And I totally love the result.'
'Joltik and the day Lily' by HazelCrocus, The Netherlands.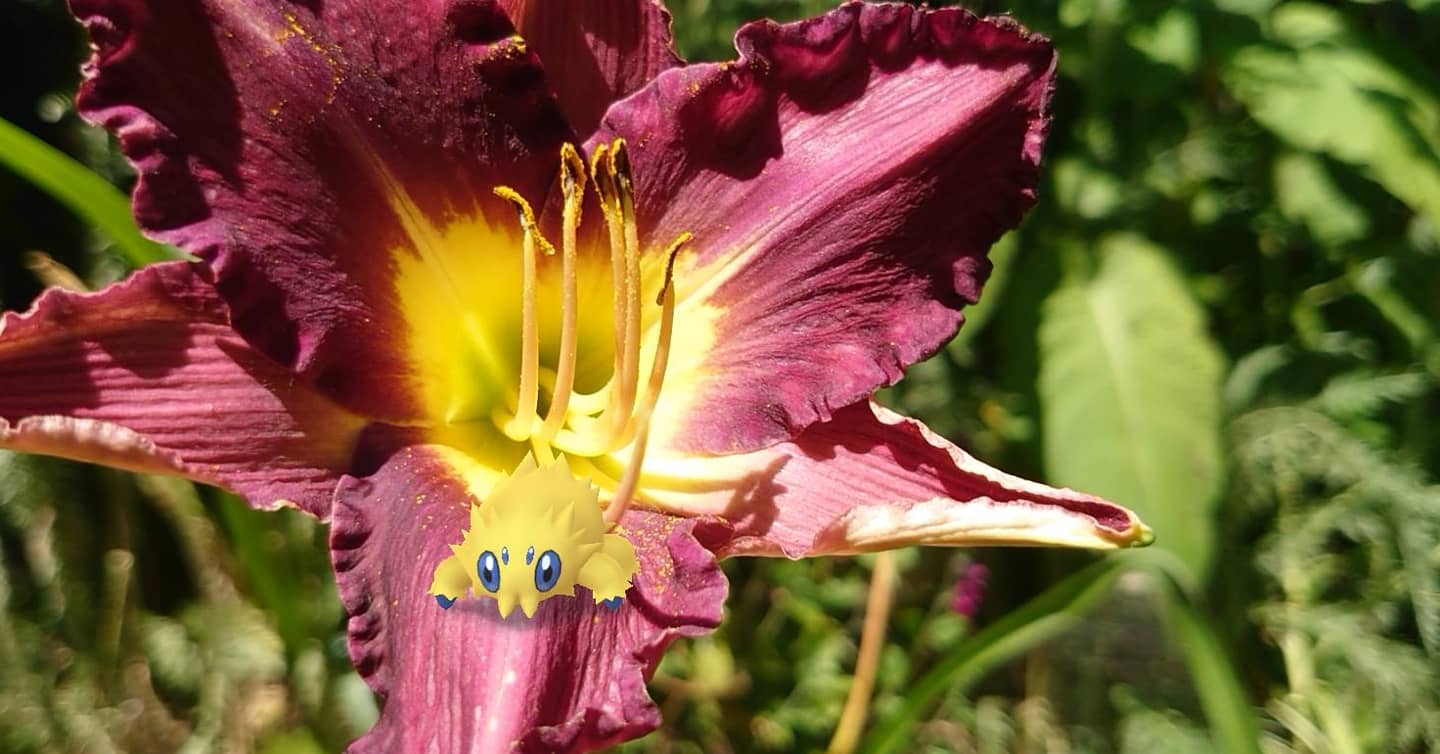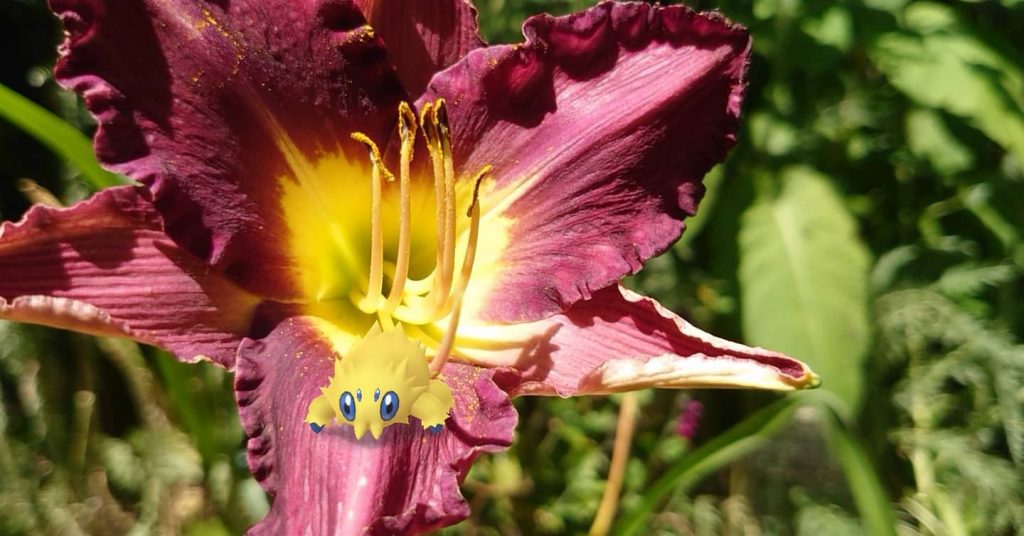 'Little Joltik was exploring the garden one day and came across this day Lily. Which is a flower that only blooms for 1 day! The little one loved how he and the heart of the lily had almost the same colour! Of course I took a picture of Joltik and the lily.'
'Yellow on Yellow' by kingofshinies, UK.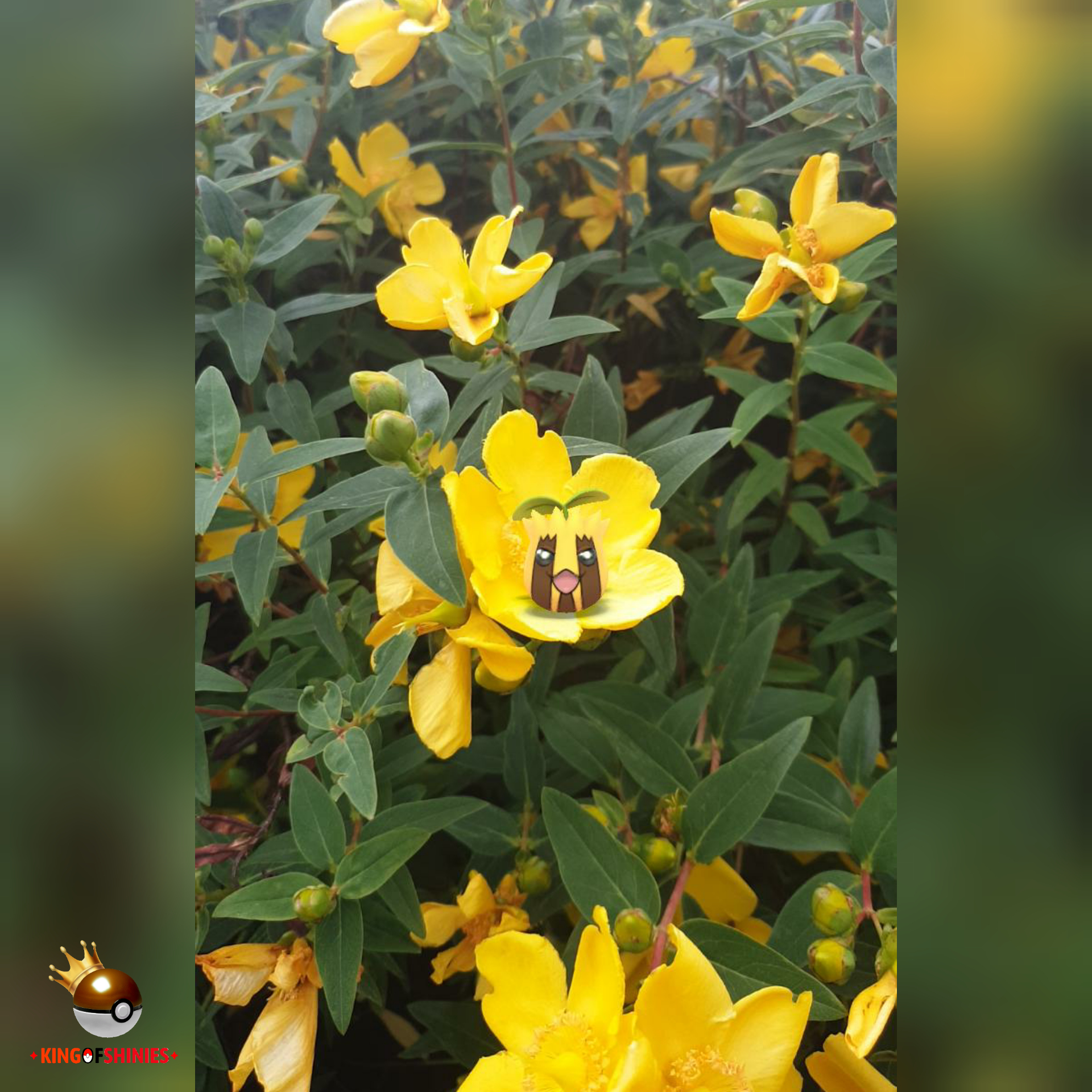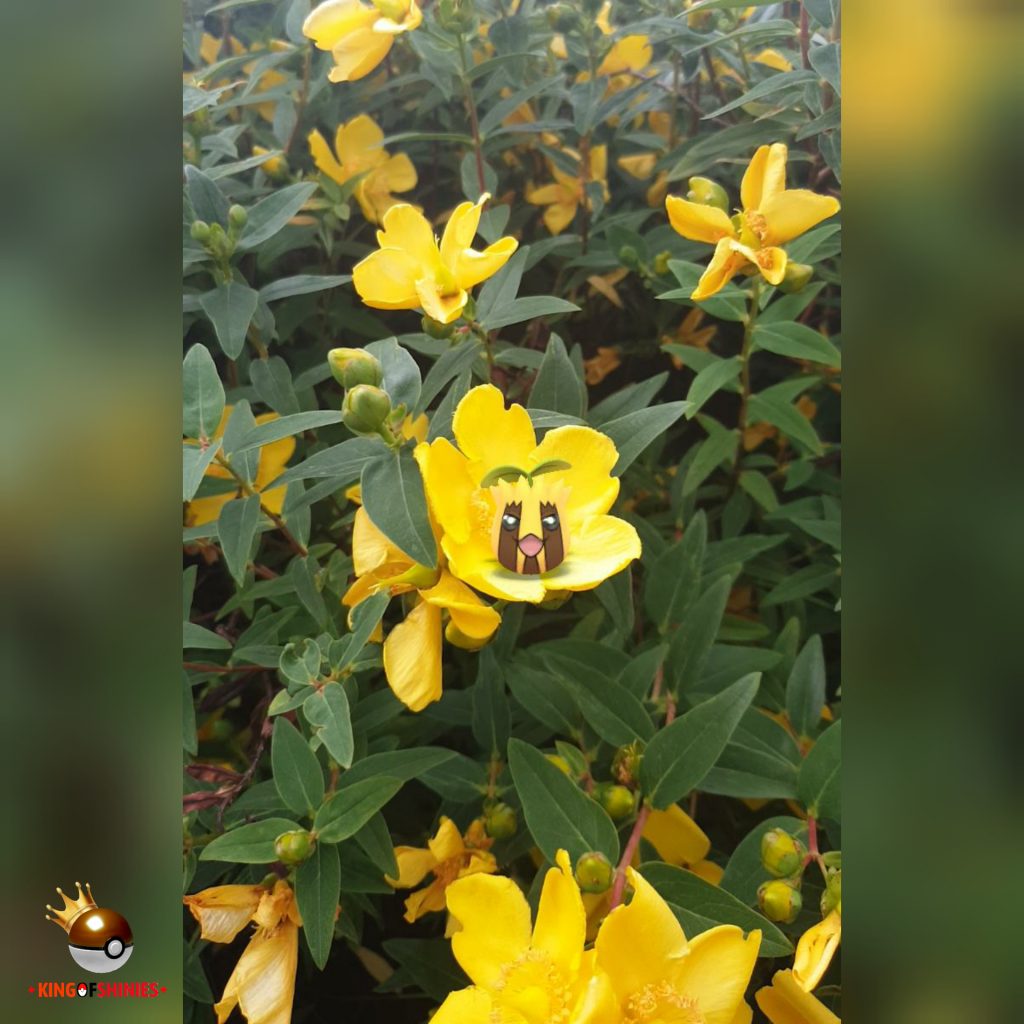 'I have primary used AR to create pokemom fan art or edits but recently have dabbled myself into the use of the tinymon glitch. Having a back garden full of beautiful flowers I decided to test our #tinymon with grass type pokemon. When I saw the yellow flowers blowing in the warm breeze, I knew it was the perfect spot for my Shiny Sunkern. Thus I bring you Yellow on Yellow.'
'Yellow Silk' by Pokemonlove777, USA.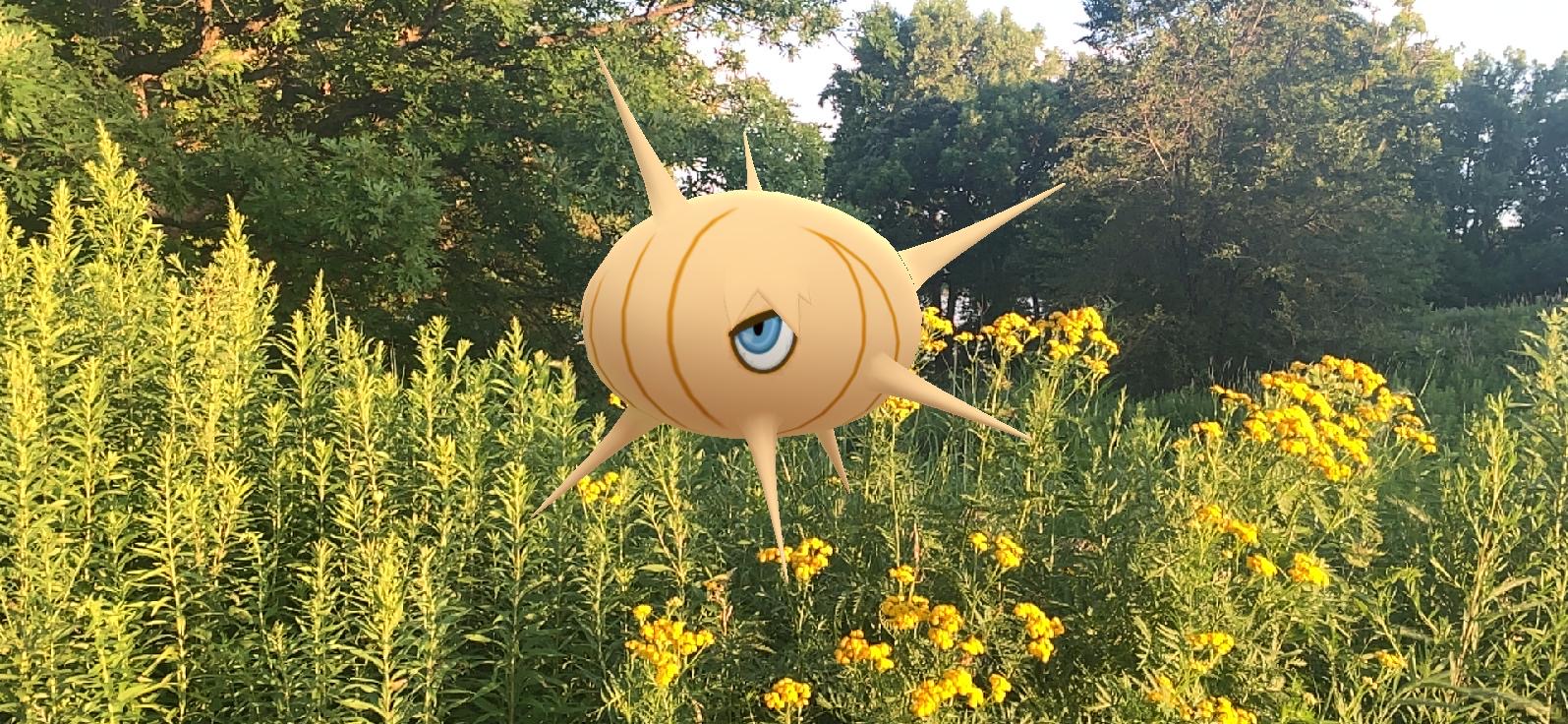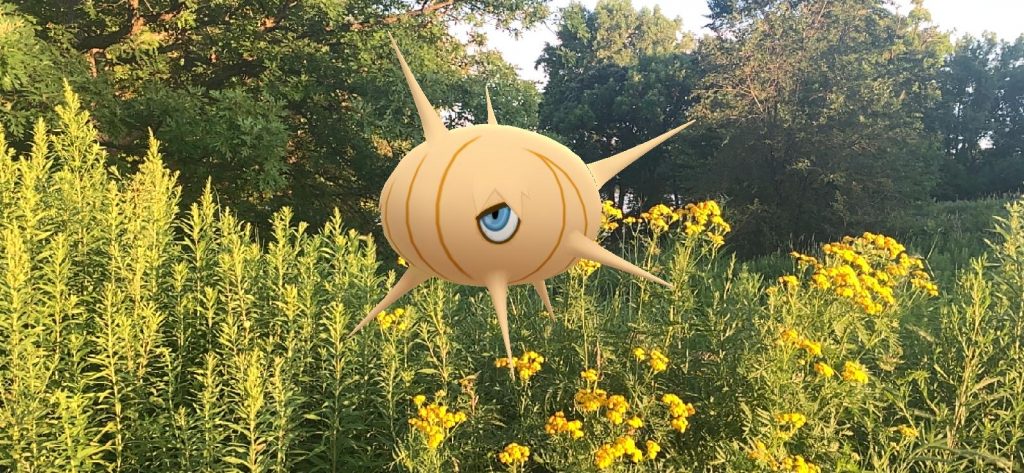 'Shiny Silcoon can now blend in with the yellow flowers! 💛'
Edited Images
The below AR images have been edited or filtered in some way.
'Waiting on the doorstep' by Pokemonldn_ar, London, UK.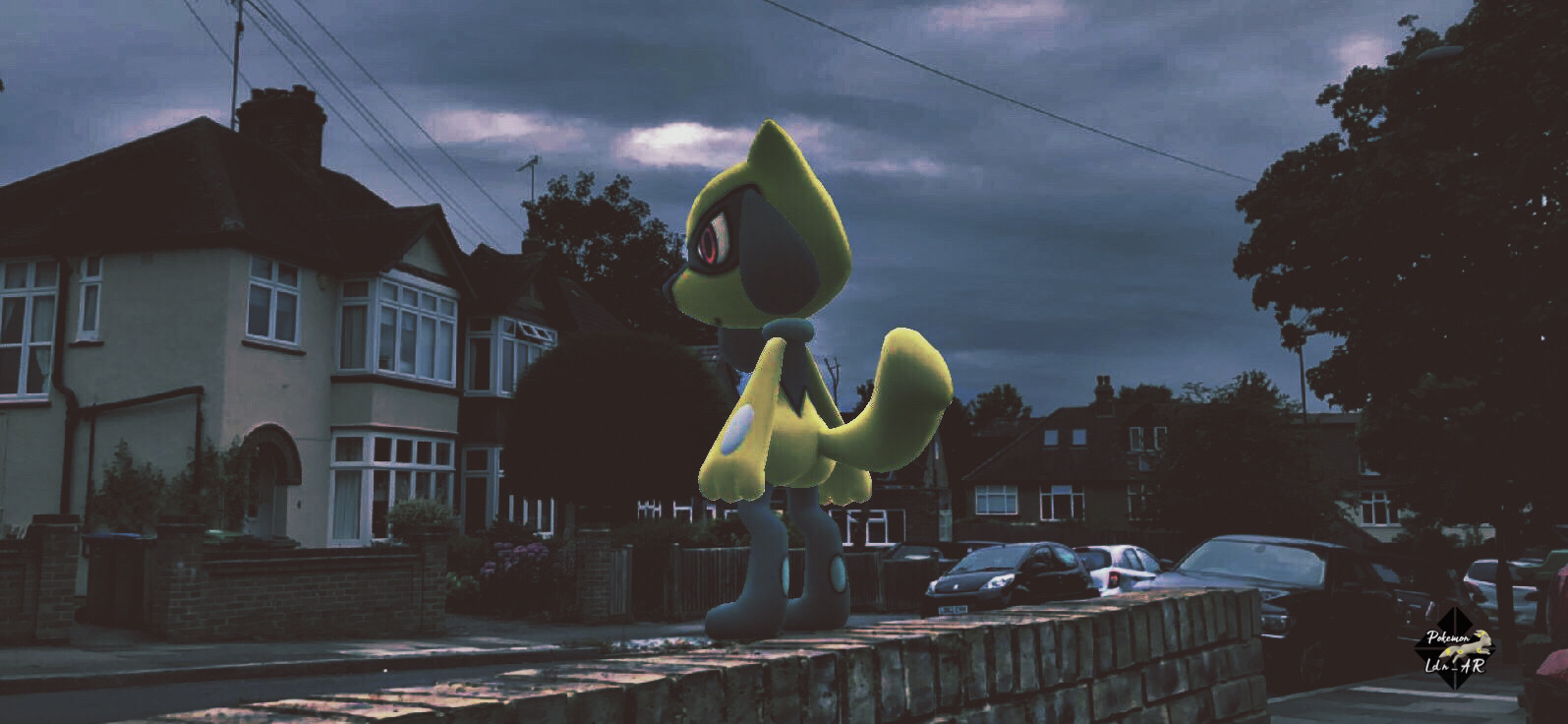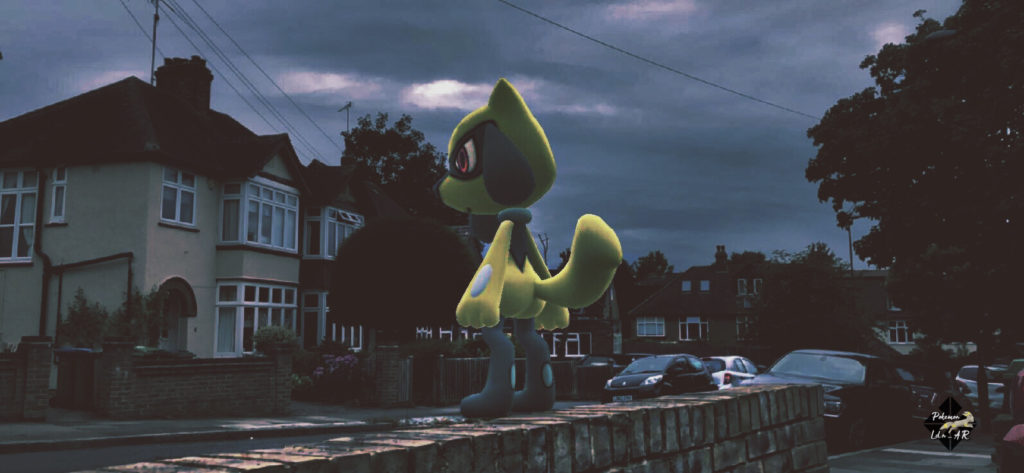 'It's getting late but we are still waiting. Riolu stands on the wall as I sit in the doorway. It's been many months since we've seen her. This lockdown has kept us separated. But it won't be long now Riolu, we will see her again soon. It gets darker but we hold the light in our hearts close as we wait. It won't be long now, she's coming home.'
'HAPPY Summer!!' by i6s6o, NAGOYA JAPAN.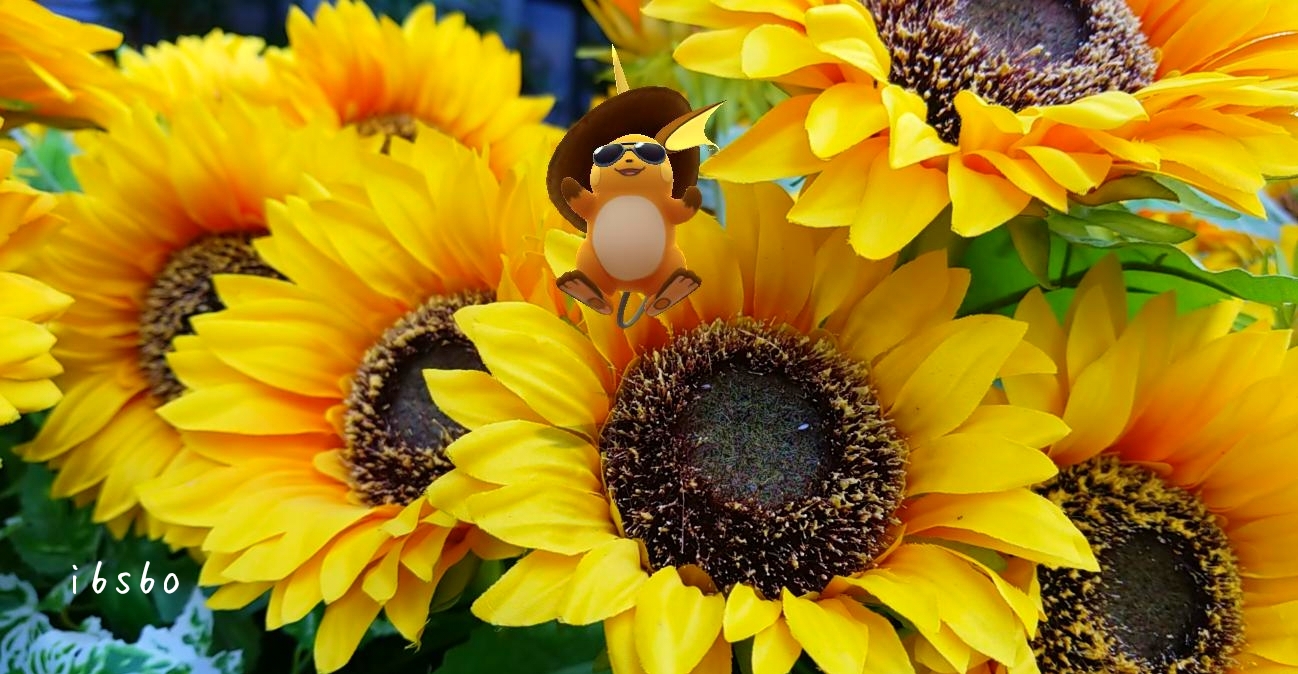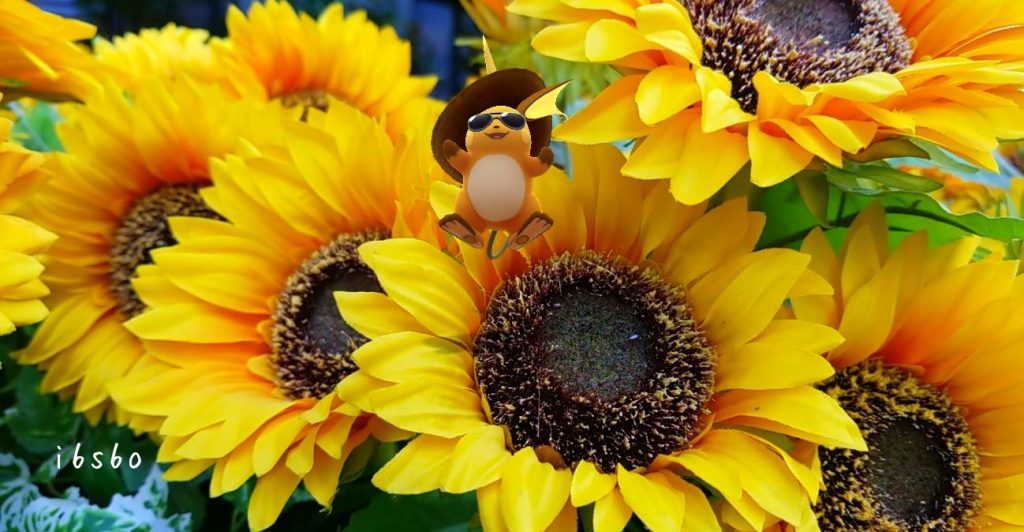 'Let's feel summer'
'アートなひと時‥' by ずんだオレ, デザインフェスタギャラリー原宿/DESIGN FESTA GALLERY.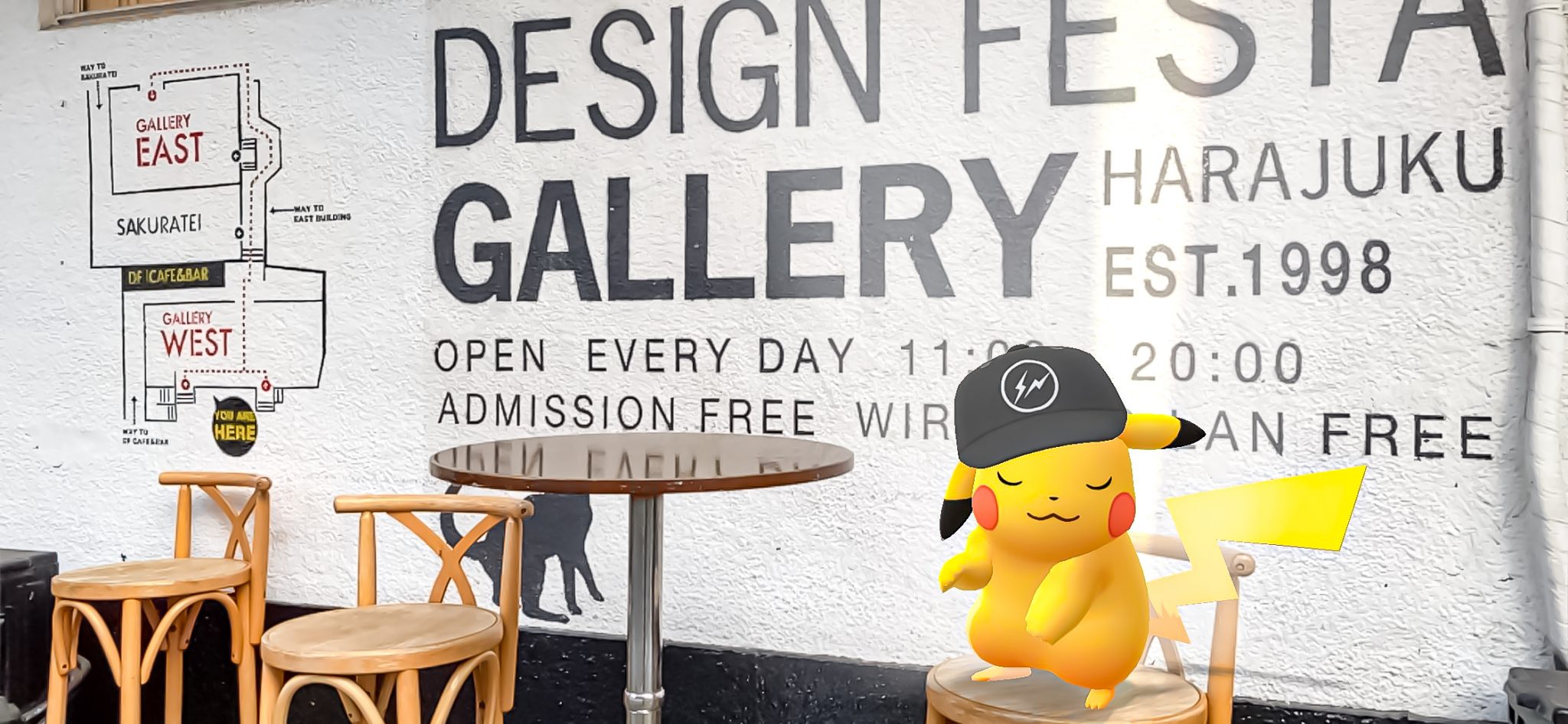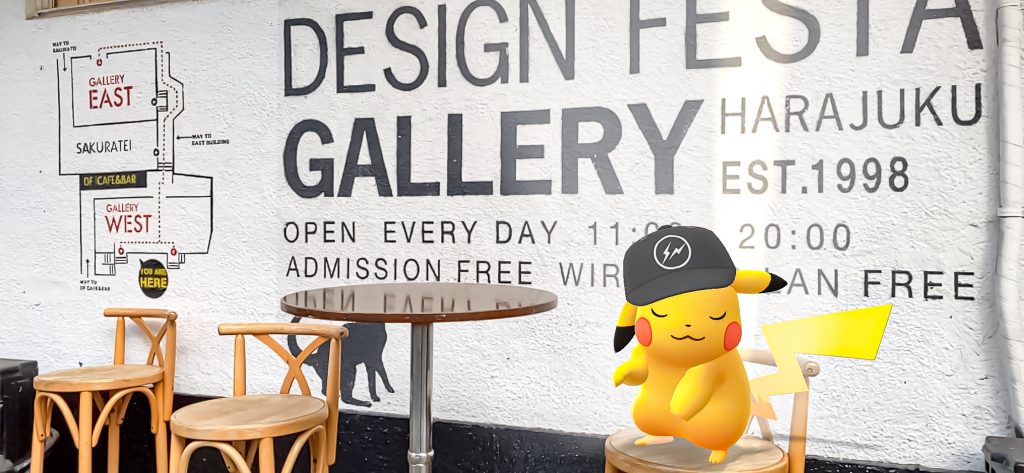 'アート作品を展示開催している建物前でマッタリしているピカチュウ'
'Singing In The Rain' by ACE(艾斯), Tokyo, Japan.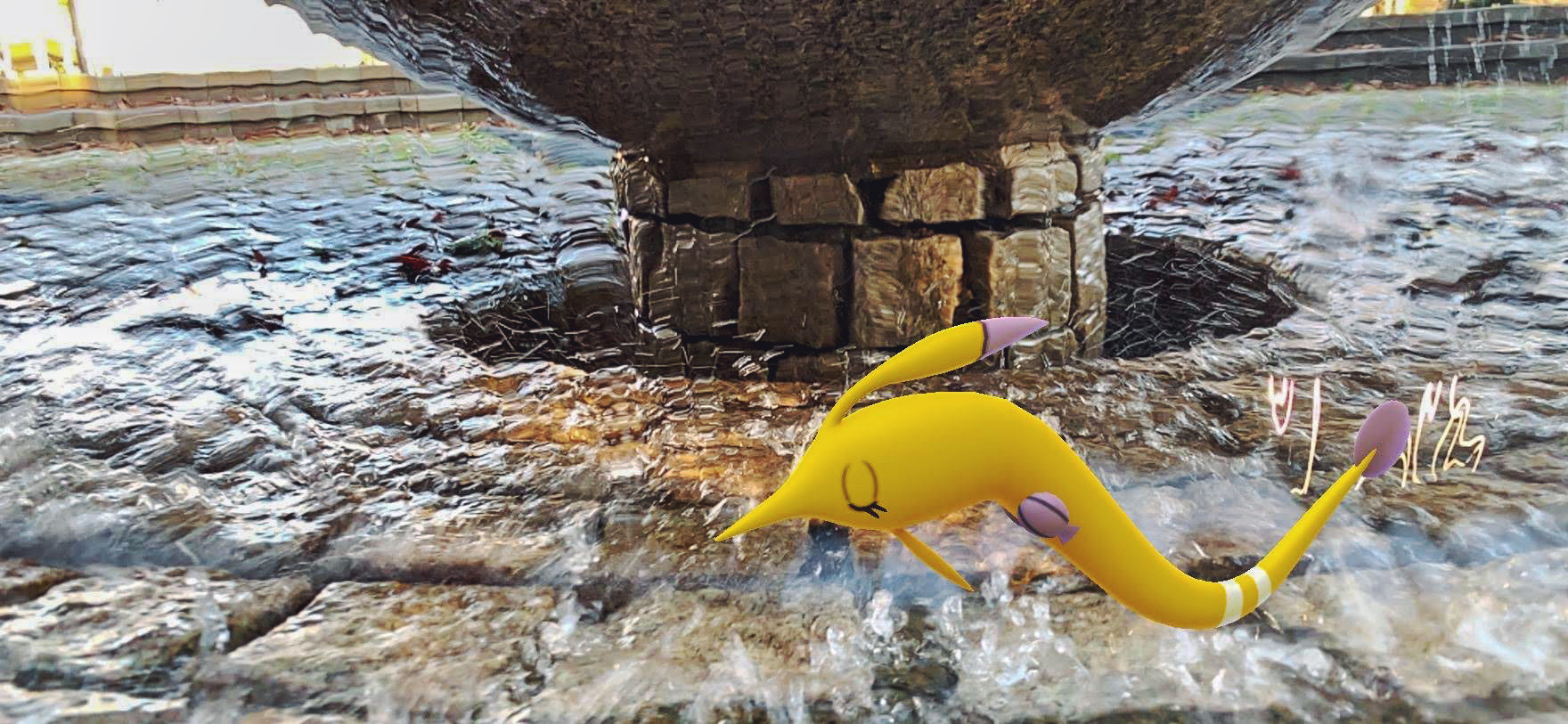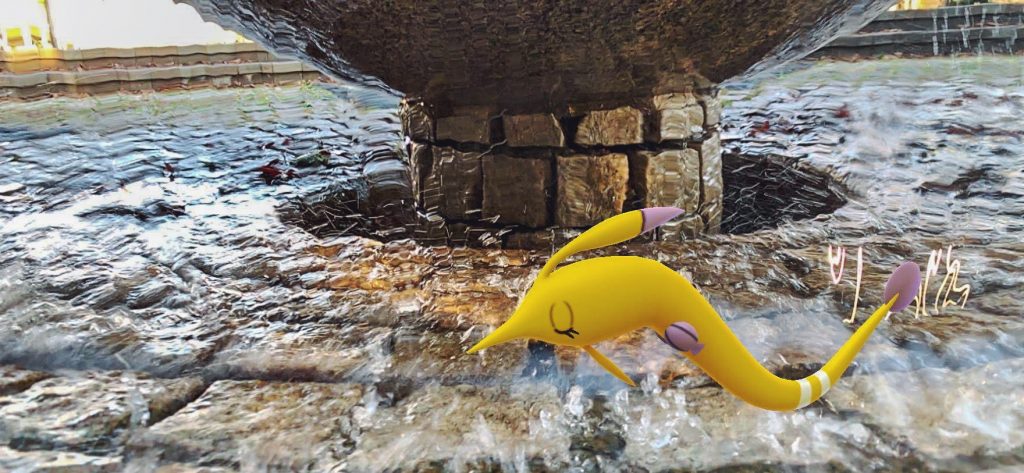 'The sun's in my heart.And I'm ready for love.I'm singin' and dancin' in the rain.'
By Espeon_Willow, Melbourne, Australia.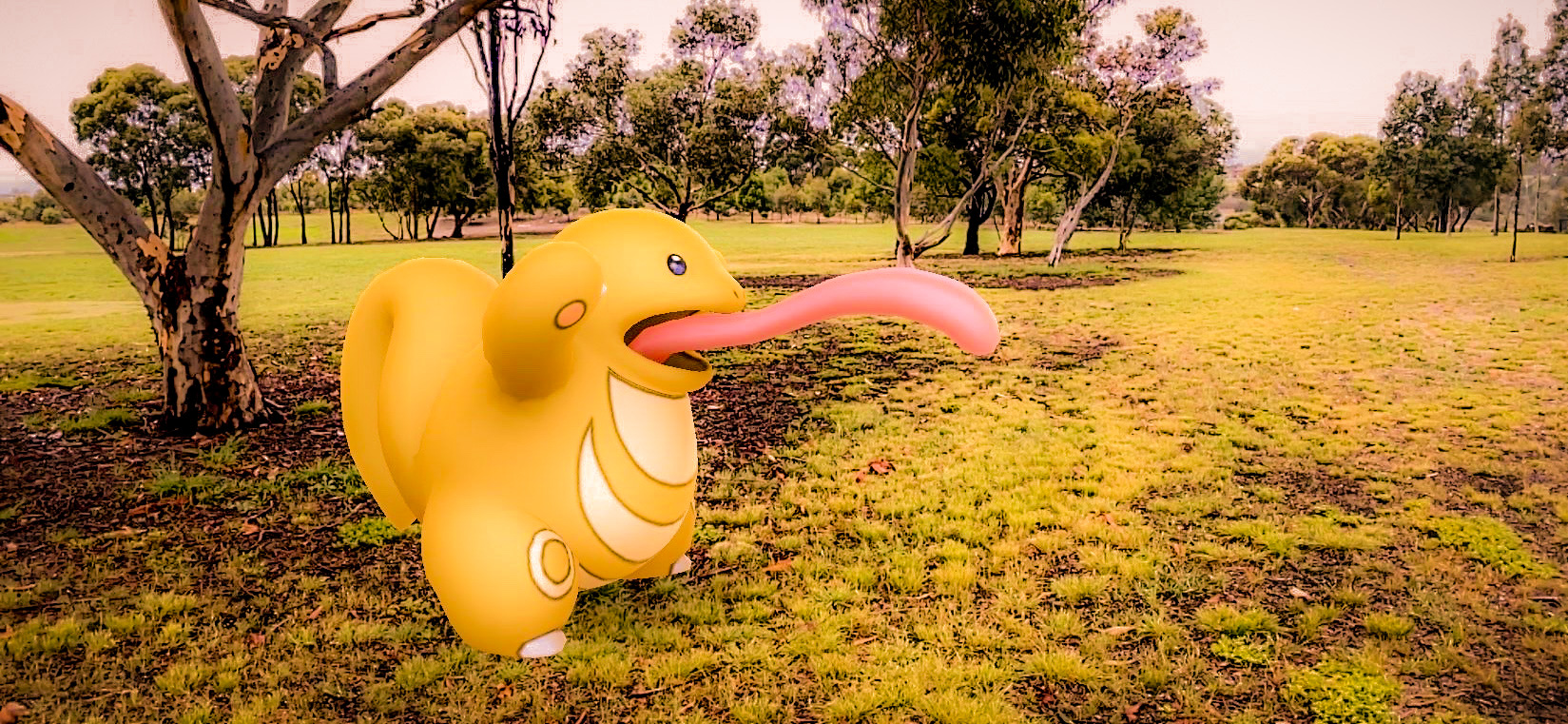 'As I walked through the forest, I could hear a slurping sound as I approached the stream. As I got nearer, I could tell it was a Pokémon, reaching for my Pokédex so I could identify it, the creature turned around and all of a sudden a huge tongue flicked towards me, splurging droplets of water. That tongue could only belong to either Gene Simmons or a Likitung. Seeing Gene Simmons isn't a Pokémon, it was obvious I had walked in on a wild Likitung quenching it's thirst, and a very friendly one at that!'
'Bug Out Summer' by SparkSurfer, Bicol Region, Philippines.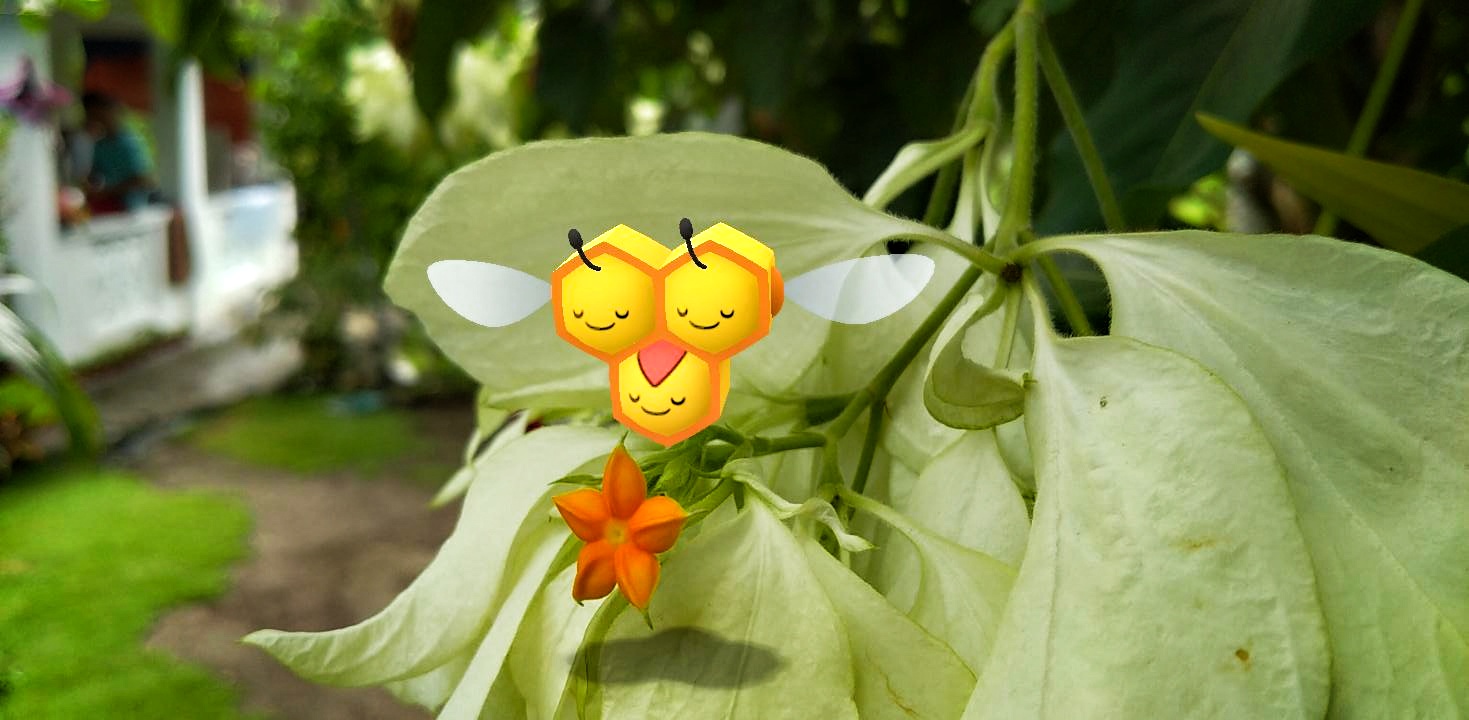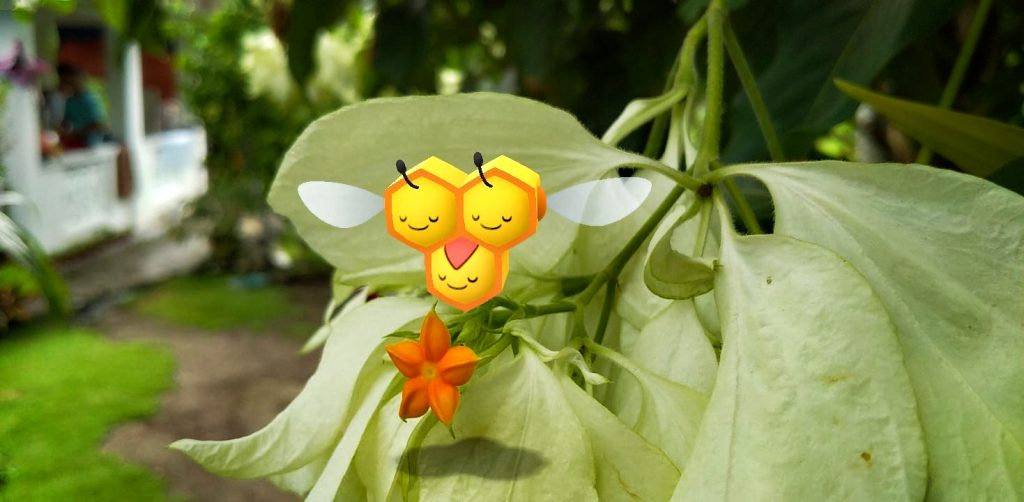 'Every summer, swarm of Combees come jumping from freshly blooming flowers. I managed to catch one female Combee I am training now to be a Vespiquen. Yet, I made her still enjoy the summer flowers we have in our backyards. Also, Combee always makes me very delicious honey every week or so. 😊'
'Alolan shiny Meowth and the Sunflower' by Rhanique, Leeuwarden, The Netherlands.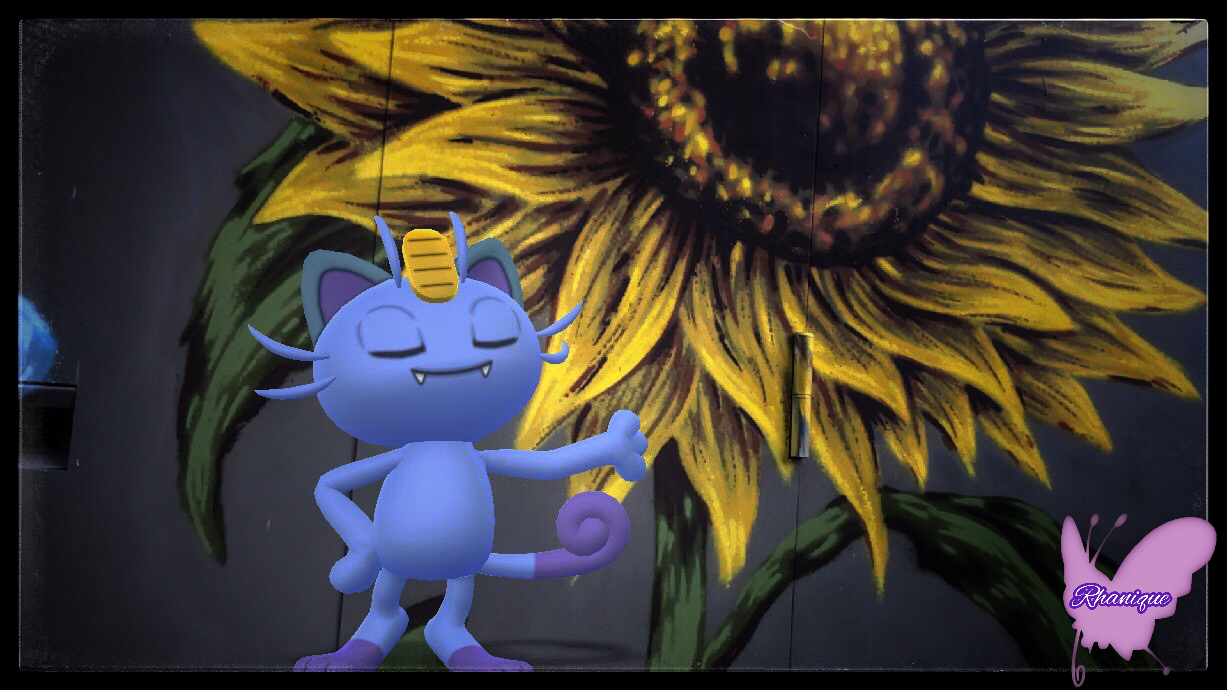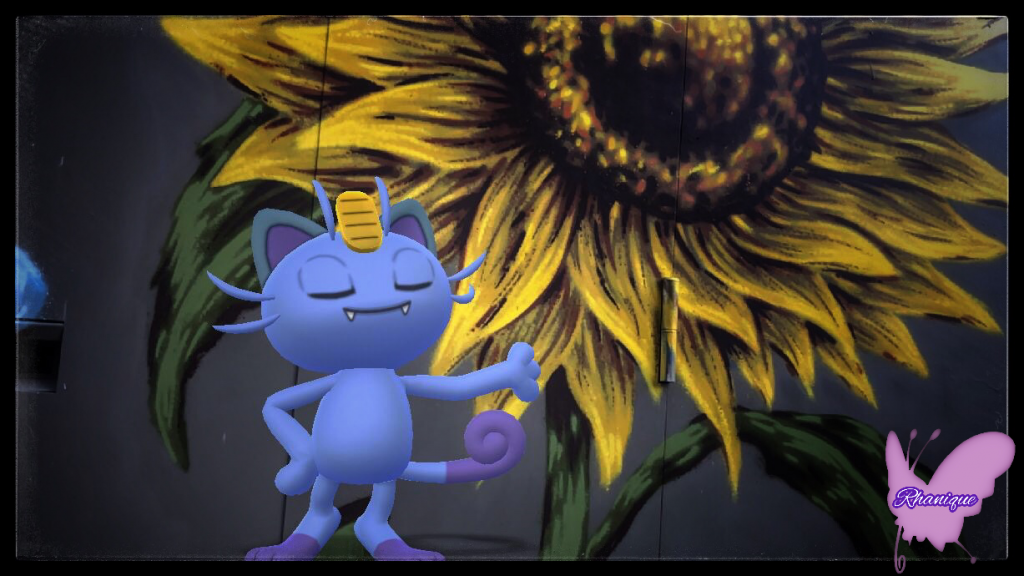 'In Leeuwarden several transformatorstation have been decorated with beautiful wallpaintings. This is one in my own neighborhood which was only recently painted. After I caught my first shiny Alolan Meowth I'd just knew that it would be the perfect spot for a 'photoshoot'.'
'A sweet taste of honey' by pokkepoke, Tokyo, Japan.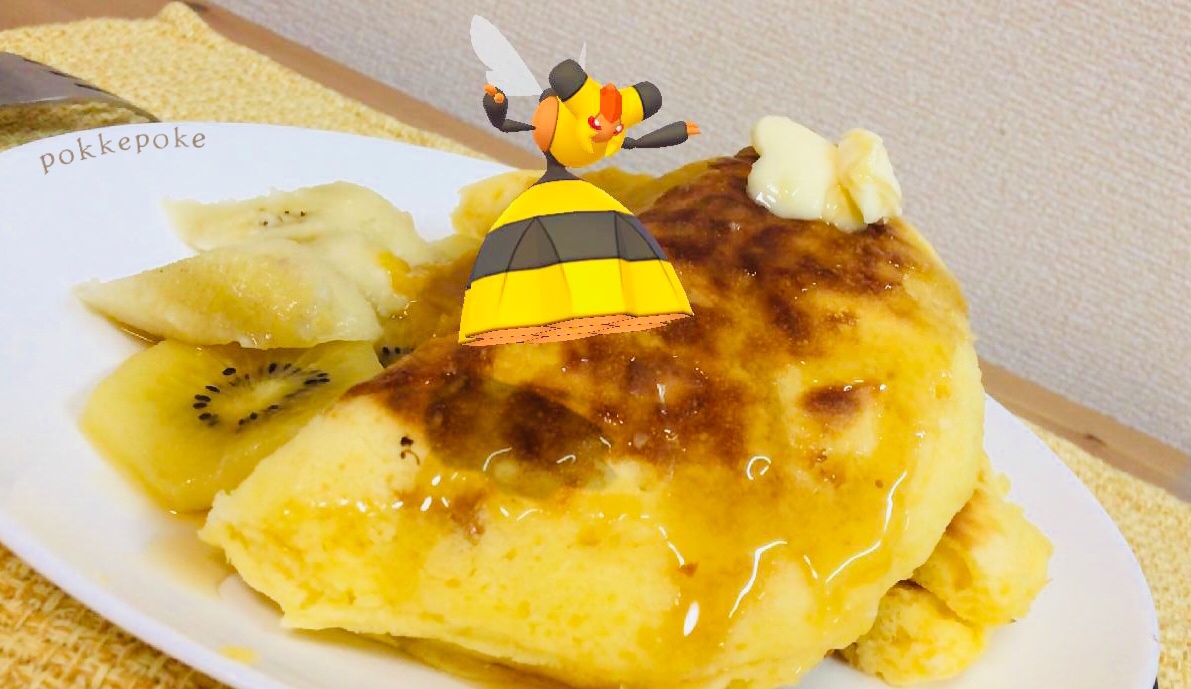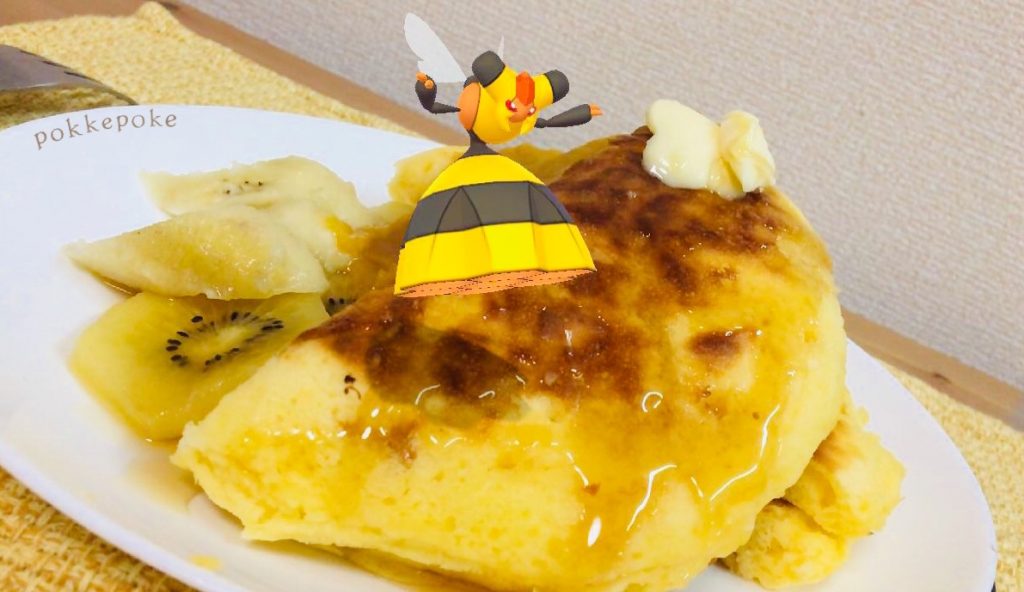 'Topping bananas, kiwi, mango sauce on top of a fluffy pancake…and pour lots of sweet honey! This honey is Vespiquen's special honey. When you're down, pour a lot of this honey. There is no doubt that the aged sweetness will spread into your mouth and make you smile without thinking! Oops! I'm drooling…'
'Still City' by Hex_Manifesto, Charlotte, NC.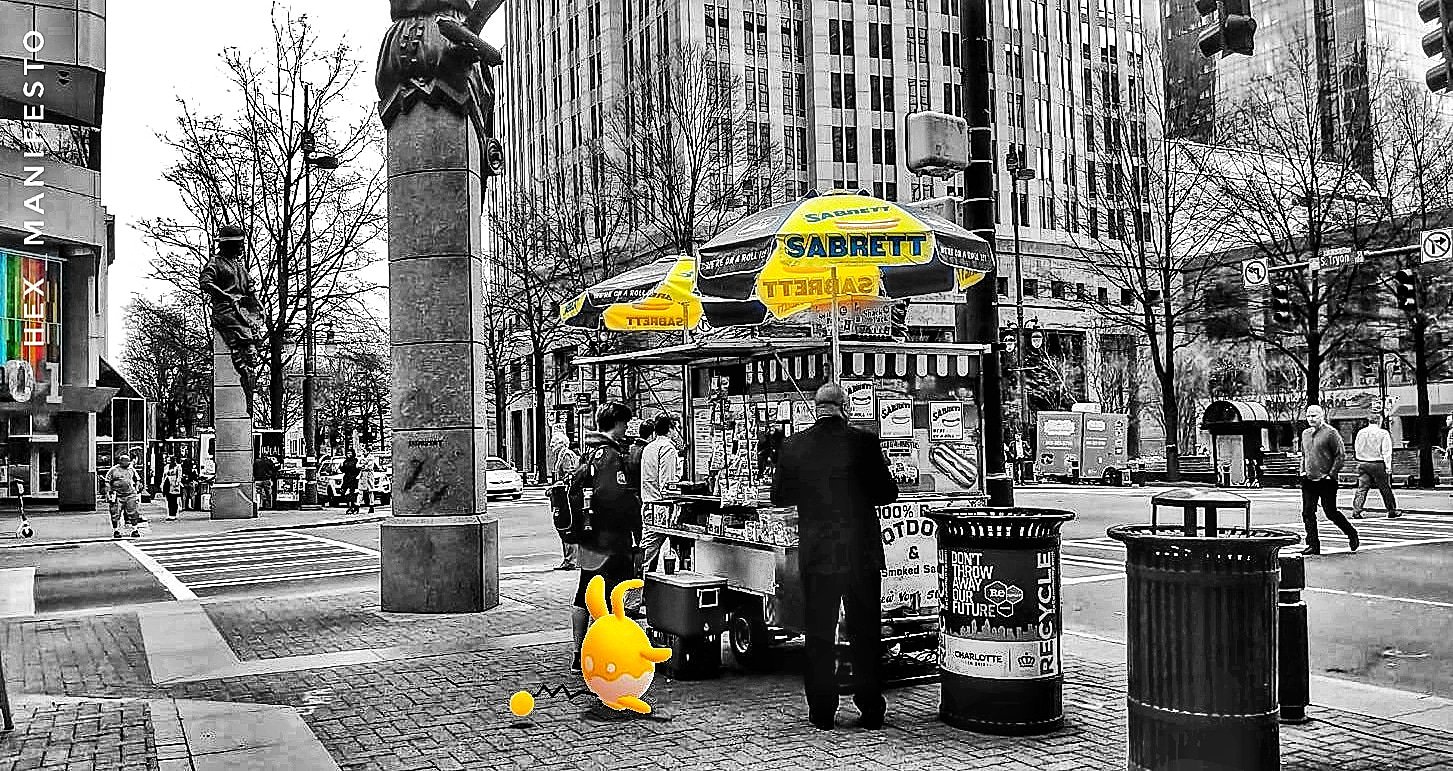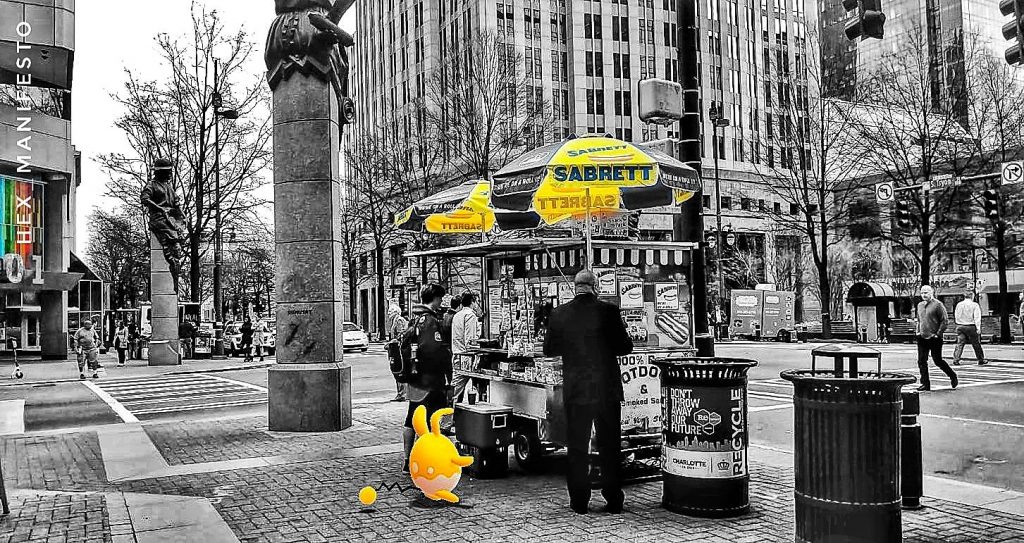 'This photo was inspired by photos you see of cities in old magazines. Shots of time Square and Paris and Tokyo in black and white that make time feel like it has stopped. Of course I couldn't bare to leave my pokemon colorless so it's color helps it pop. I love doing this style with my shinies and I usually let any other objects in the picture that are the same color also shine.'
'Fluffy' by i6s6o, Japan.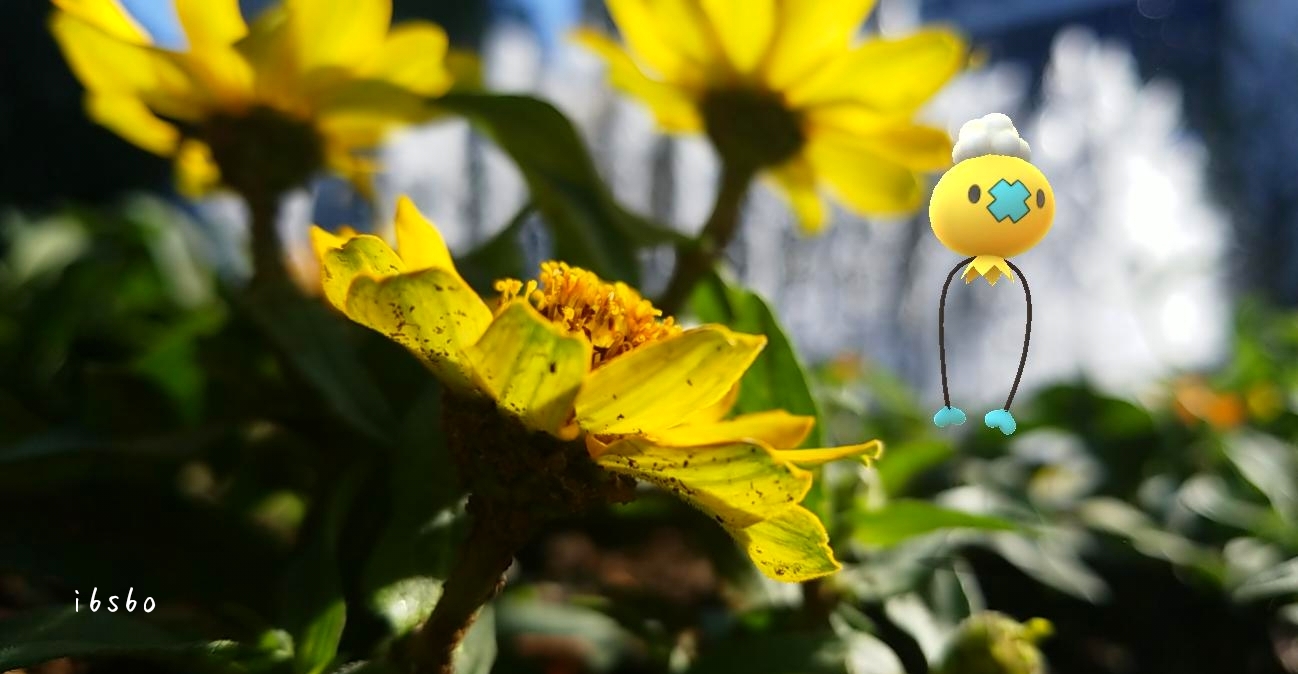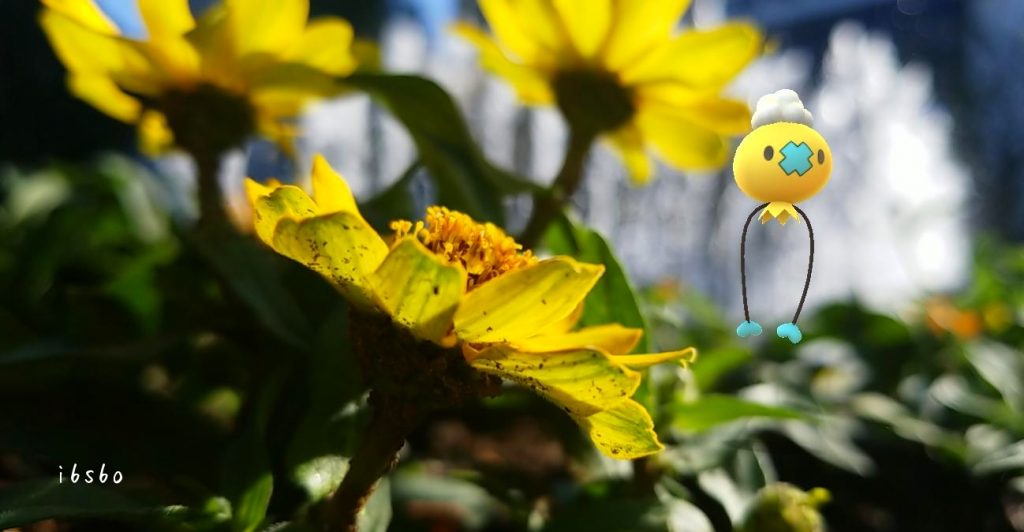 'If you focus your eyes, you may see a different world'
'思念伝達' by ずんだオレ, ポケモンセンターメガトウキョウ池袋 モクロー広場.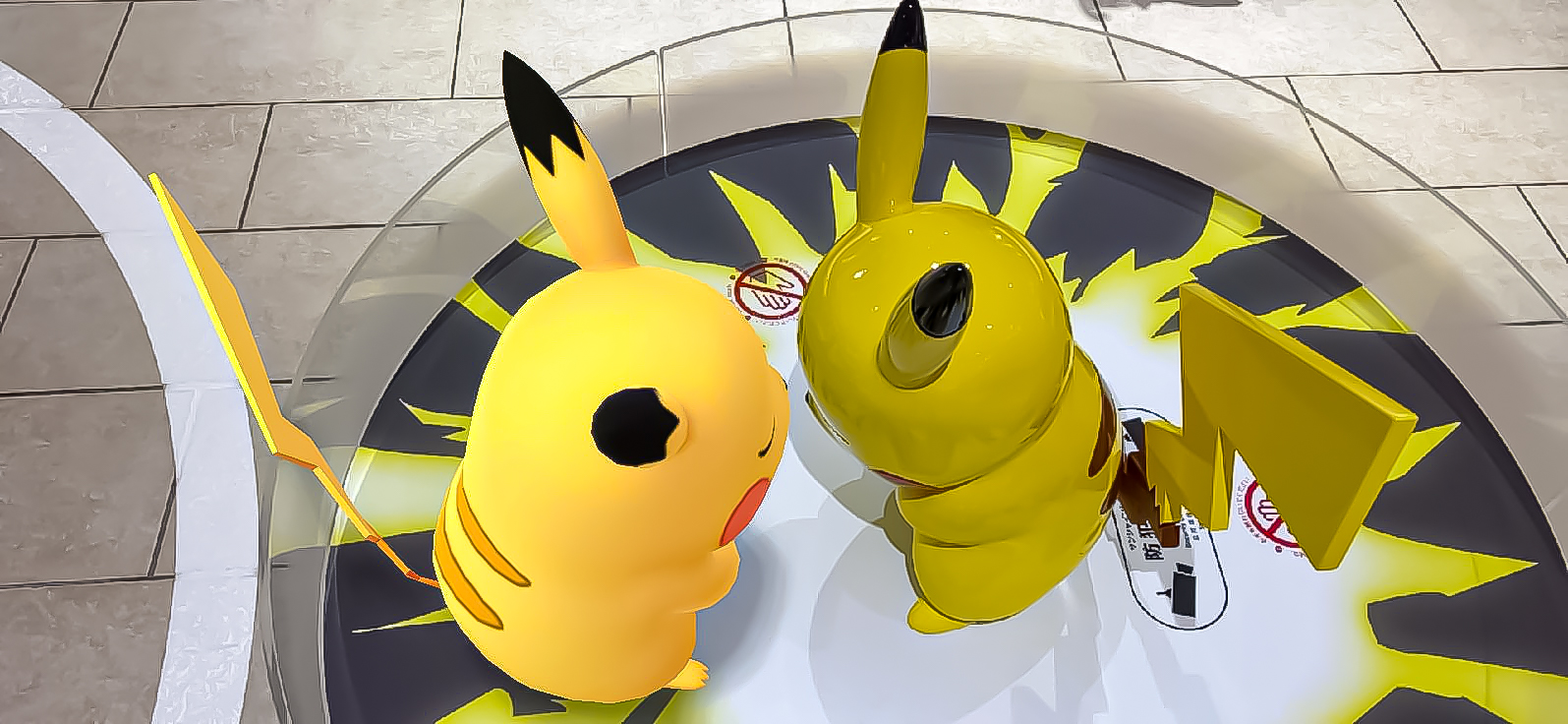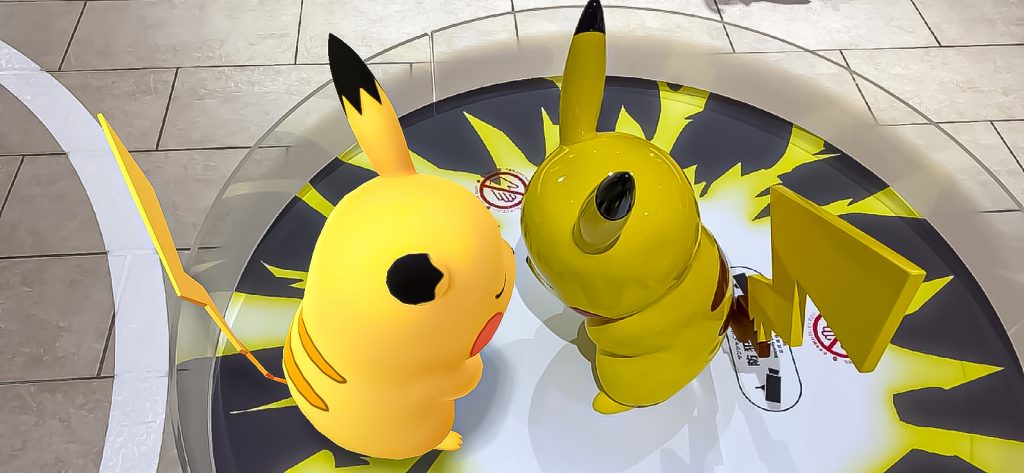 'ピカチュウ同士の意思の疎通‥'
'All that glitters… ayn't gold!' by Rhanique, Leeuwarden, the Netherlands.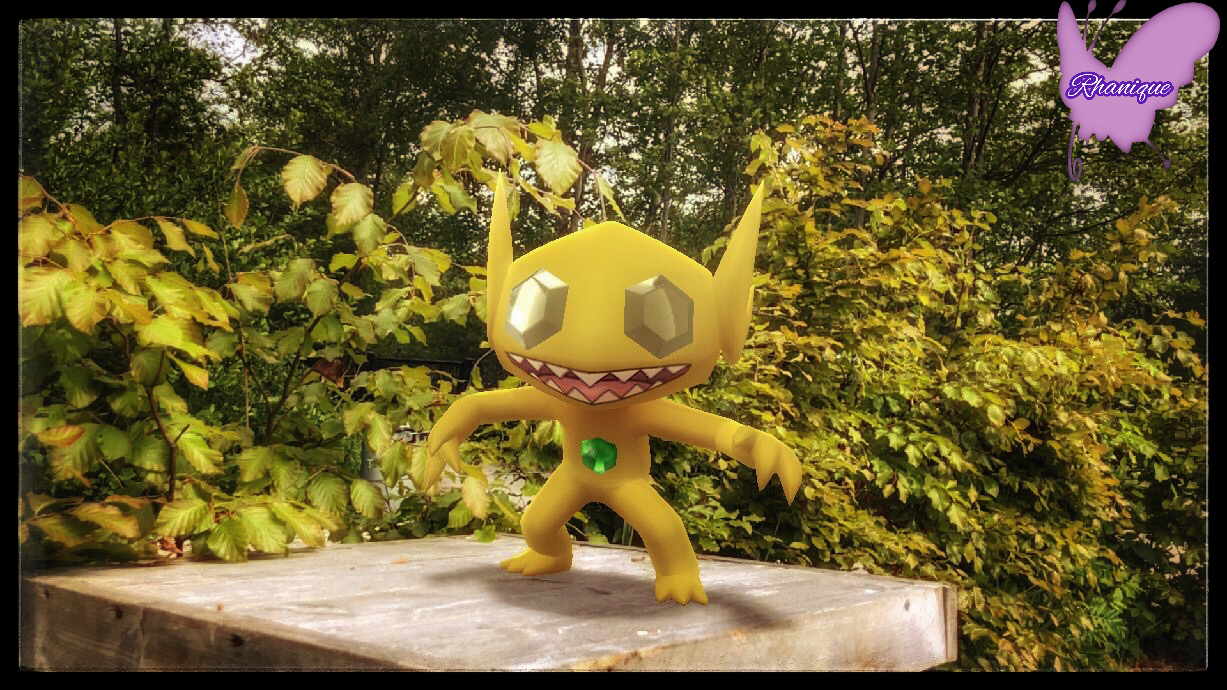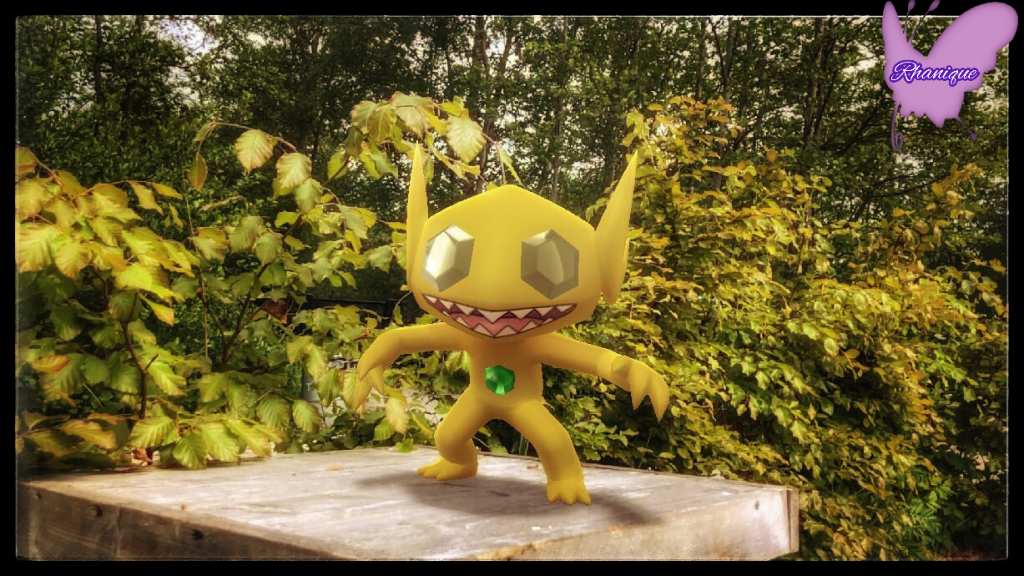 'Sometimes photo's immediately remind of a song. After editing this one Prince's song "Gold" just kept playing in the back of my mind.'
'Summer sunflower field and Pikachu' by La bière, Yokohama, JAPAN.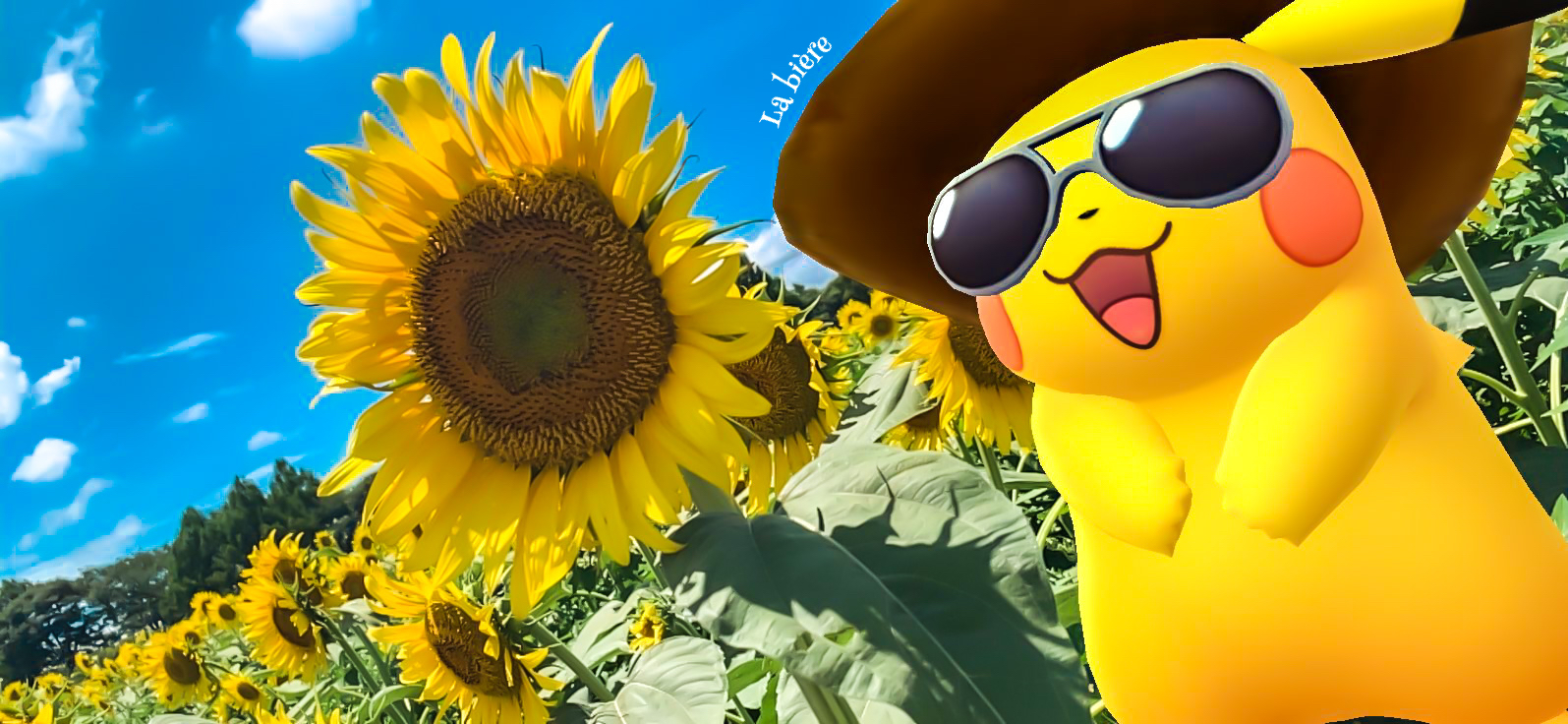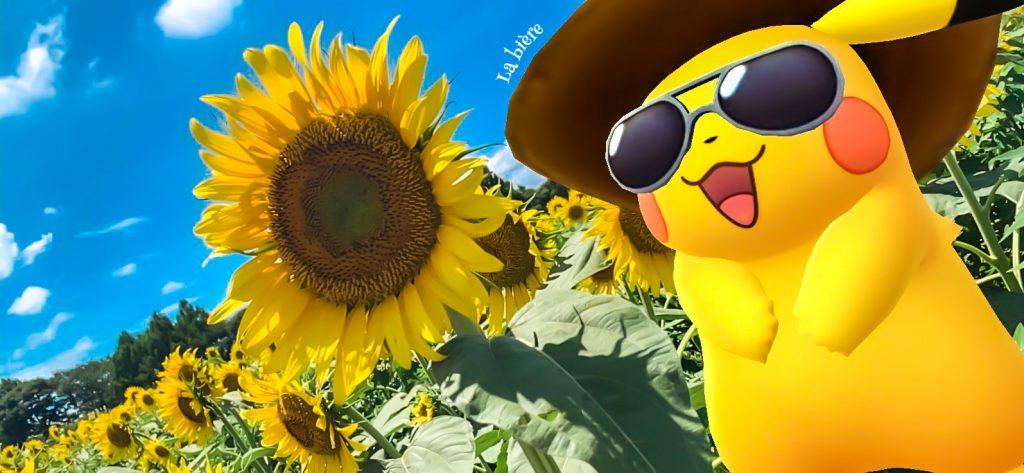 'A lot of sunflowers that spread in the summer sky, Pikachu go great together.'
'Flying Pikachu in the Afternoon Sky' by cocoricophotos, Singapore.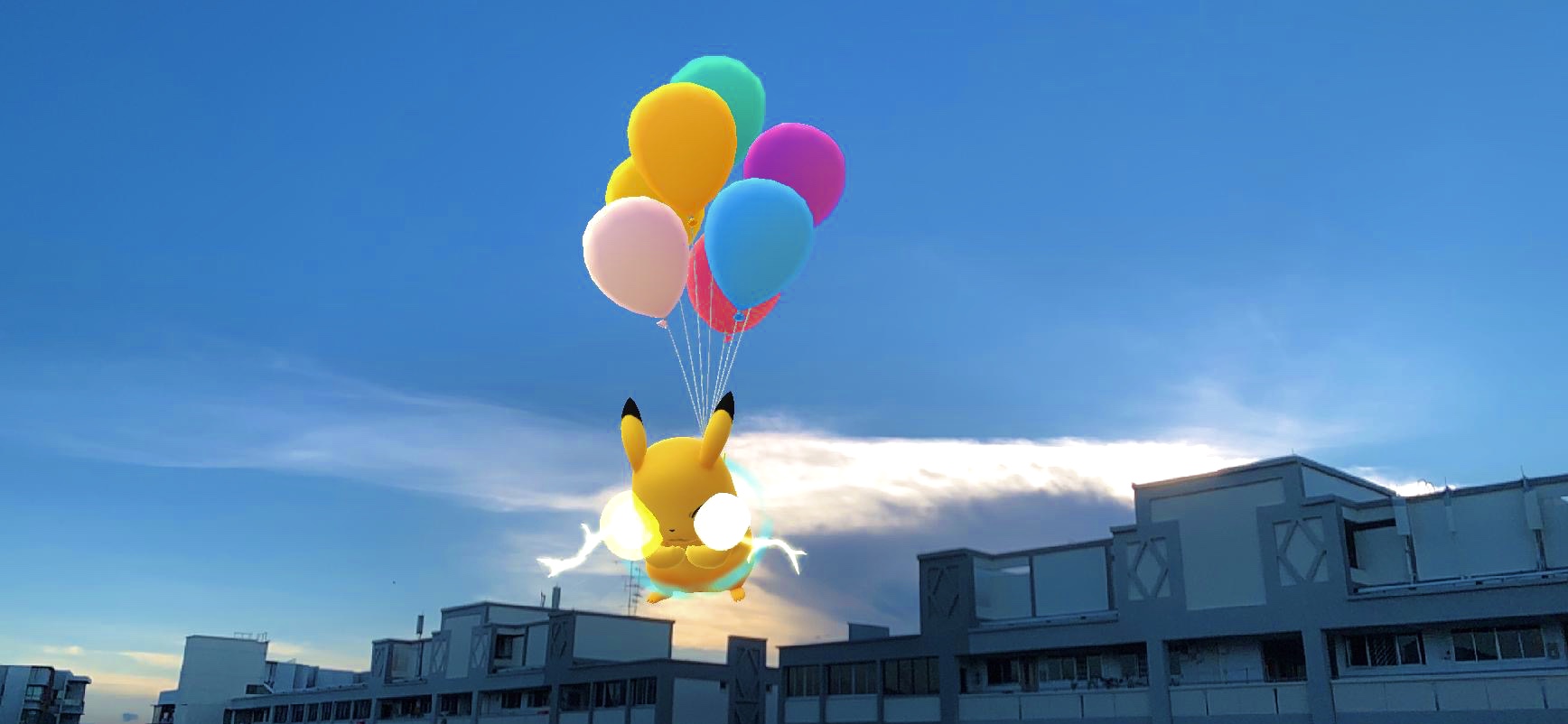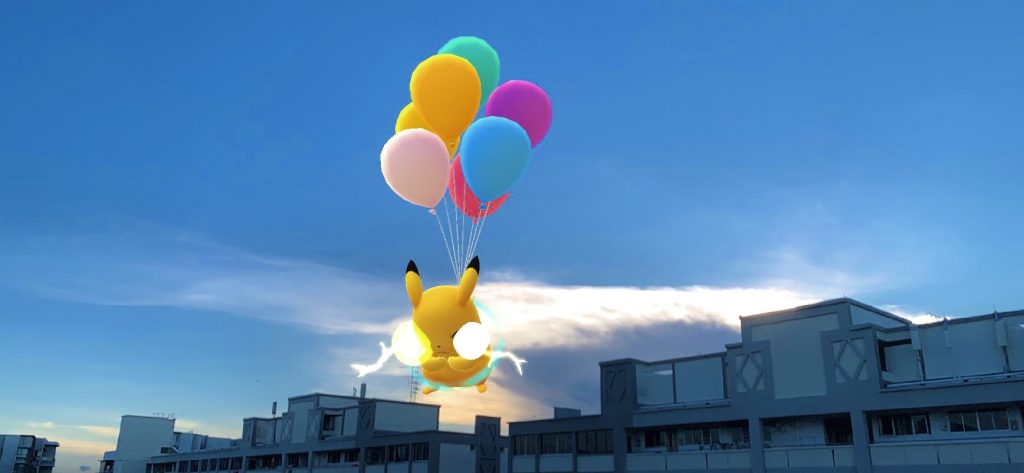 'The afternoon sky was always lovely in Singapore, so when Flying Pikachu was released, i knew i had to take a photo of pikachu one lovely afternoon..'
Thank you so much to everyone who submitted incredible photos for this feature. We had so many beautiful submissions, and it was so fun to see your different ideas! Sadly we can't include you all, but know we look at every single submission and really appreciate them. Keep submitting!
Our next theme is…. My Favourite Pokémon! We want to see your art featuring that Pokémon that just means that little bit more to you, and don't forget to tell us why you chose them. To submit your entries fill out this form before 25th August. Can't wait to see what you come up with!