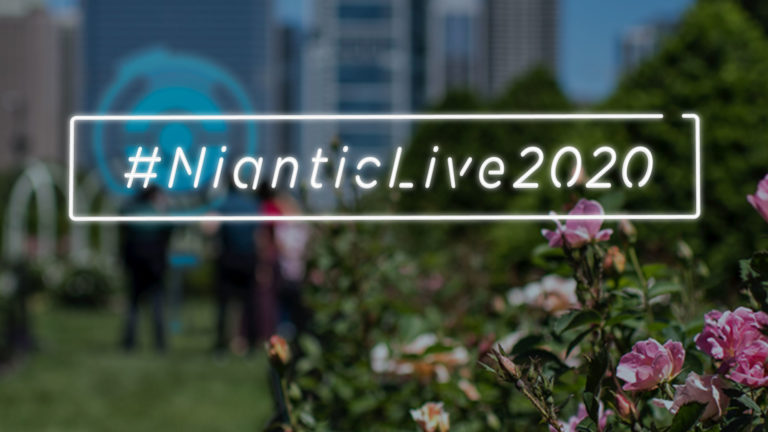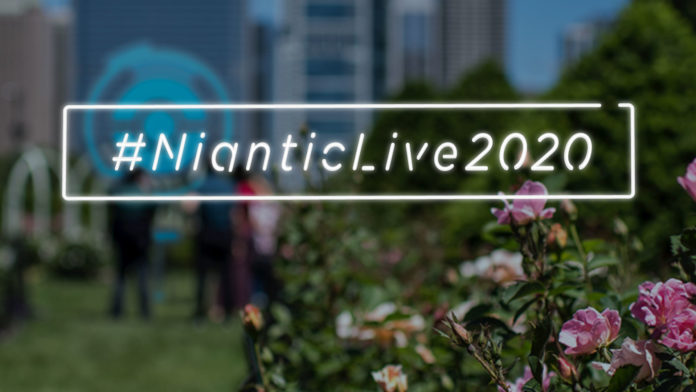 In April this year, Niantic announced #NianticLive2020, their first ever open call to the Pokémon GO community to nominate their city to host a Safari Zone event. As submissions closed on October 1st, Go Hub's EpicBookworm spoke with communities across the world to find out about their journeys to nomination. Whether getting grassroots community support, lobbying for the attention of their local governments, or putting together some truly amazing videos to showcase their city, their parks, and their people, it's been a huge adventure for them all. Today we're bringing their stories to life.
The Americas
Monterrey, Mexico – Parque Fundidora
Monterrey plays host to a vibrant community of players, including trainers aimeewce, Alejandro Reyes and Buffyb07, who commented that the large Pokémon GO community, the beauty of their city, and the high suitability of Parque Fundidora for a Safari Zone led them to submit their bid.
A shared nomination between a large number of communities, leading trainers raised awareness through their raid chats, through organised events, through social media and even through Community Days. Bringing so many communities together wasn't without its challenges, with pockets of skepticism within the Monterrey communities an early problem to solve. Buffyb07 said, "Some of them think that, if Niantic looks at us as a city, it would be a one-person triumph, when actually, we're more than 40 leaders working on the bid."
Working on the bid has been great for the Monterrey community despite the hurdles, though – "our community of trainers became stronger, proactive and even more organized," Buffyb07 continued. While they managed to attract the attention and support of local government officials, Monterrey's bid was also lucky enough to be tweeted out by Niantic shortly after nominations closed.
Europe
Blackpool, United Kingdom – Stanley Park
Blackpool is a well-known tourist town both within the United Kingdom and across Europe more broadly. Winner of the UK's Best Park 2019 and a previous winner of the same award in 2017, Stanley Park was chosen by Blackpool's community both for its quality as a park and its ongoing history of hosting large scale events.
Impressively, a team of Blackpool trainers, led by MermanTom, were able to encourage their local council to make the bid themselves. MermanTom also was key raiser of awareness and support in his community, regularly posting images of Stanley Park and "Where's that Pokémon?" on Instagram and Twitter to get interest in both the park itself and the nomination.
And while making the submission video proved somewhat of a struggle as there wasn't enough video editing knowledge in the local community, a trainer from nearby Liverpool put up their hand to help out, bringing together the awesome videos below.
Porto, Portugal – Porto City Park
Leading trainers from the Porto bid cite representation for the large Portuguese Pokémon GO community as the main motivation for their nomination. Raids and events were scheduled to keep the many Porto groups engaged with the bid, and while timing presented a challenge along the way, community leaders say that the support that came from the community was the nomination's greatest success.
Helsinki, Finland –Töölönlahti
Laurat4r and viilehattu spoke to GO Hub on behalf of the Helsinki Safari Zone nomination team.
"Pokémon GO Helsinki is a very active local community and after attending the previous Safari Zones and Go Fests in other countries, when the opportunity came to nominate our own city for a Niantic Live event, we saw our chance and created a group to organise the official nomination video. Helsinki is a very safe, clean city and we would love to show all the Pokémon GO players around the world how perfectly our city works!"
"Finnish people are usually quite modest and not the best in promoting our own perfect city for this kind of event but after making the videos… I think everyone has really seen the actual potential that Helsinki has in hosting this kind of big live event!
"One of the best things while the process of preparing the video has been the excited feedback we have received from the whole community and also our friends and family who have not previously played Pokémon GO! The biggest success would be to actually WIN a Safari Zone in Helsinki in the following few years!"
Asia-Pacific
Manila, Philippines – Rizal Park
Tonying88, representing the highly active Manila Pokémon GO community, told GO Hub about the work that was done in support of their nomination: "We launched a series of teaser pictures and video invites via PogoPH (the largest Pokémon GO Facebook group in the Philippines) about the Nomination Initiative. Other social media platforms were also utilized to communicate the status of our Nomination Initiative. In culmination, we invited the players to converge in Rizal Park during the Turtwig Community Day for a video shoot to be included in the Nomination Video."
While selecting the right location – Rizal Park is just one of many suitable areas for a Safari Zone in the Philippines – getting support from across the provinces and getting the necessary permits were all major challenges to the bid, Tonying88 said, "We have shown Filipino "Bayanihan" Spirit (Filipino term for Communal Unity) in the nomination bid. […] Each trainer contributed their time, talent and treasure in their own way to help."
Christchurch, New Zealand – Hagley Park
"Christchurch is a city like no other. This is not only due to the importance Christchurch places on Maori culture, language, and art, but because Christchurch is a city reborn and re-envisioned after the 2010-11 earthquakes. Pedestrians, bicycles, art, playgrounds, parks, and public transport now take primacy over the typical car-centric cities of the world. Most streets in the CBD (central business district) contain green spaces, amazing sculptures, and beautiful murals," says FirstLadyQD, one of the leaders of Christchurch's bid for a Pokémon GO Safari Zone in 2020.
The Christchurch community was lucky enough to have a smooth journey to their nomination, securing approval from their local council and tourism organisation quite easily, and even managing to get a professional videographer to volunteer her time to put together the video below. While the planned community picnic in support of the nomination was rained off, there were many other successful events and giveaways to raise engagement in the community. FirstLadyQD remarked, "The best thing to come out of this is the new friendships and groups we have made, our community is closer now!"
Sydney, Australia – Sydney Olympic Park
If you were an Olympics fan as a kid (or as an adult!), you may recognise Sydney Olympic Park, home of the 2000 Olympics. Today, as the Sydney nomination video shows, it's one of Sydney's most vibrant event precincts. Community response to the nomination has been excellent, and Sydney community leader austingoatee spoke to GO Hub about the city's bid.
"The community has connected and mobilised more than we could have anticipated, with the event reaching right across NSW for awareness and excitement throughout local groups, and many players were happy to donate to the costs involved in preparing the video. The response to the video has also been overwhelmingly positive – and the excitement of NSW players is high."
While connecting with government proved to be challenging, largely because of a lack of understanding from the government side about the nomination project itself, austingoatee and the other Sydney community leaders managed to create strong engagement with the Sydney Olympic Park Authority, who manages the venue, and get their support not just in writing, but also with the nomination video.
Melbourne, Australia – multiple
Kings Domain, Fitzroy and Treasury Gardens, Carlton Gardens, Birrarung Marr, Melbourne Park, Olympic Park, Albert Park Lake, Catani Gardens and the St Kilda Foreshore
The team behind the Melbourne bid chose to showcase a wide variety of the city's parks and gardens, to be used for an event either individually or as a group, much like the three parks for the recent Yokohama GO Fest in Japan. MattyJ4553, a leader of the Melbourne community's nomination, cited the city's reputation as an events capital, its significant game developing industry, and the active Pokémon GO community of over 30,000 players, with over 5,000 of those players signing a petition for the Safari Zone, as major reasons for putting forward Melbourne's nomination.
MattyJ4553 continued, "On a personal level I started this process of building a nomination because of how much it would mean to one incredibly special person in my life who got me into playing the game and how much it would mean to them to attend." Melbourne's nomination team was successful in engaging with the local government and tourist bodies, getting local government bodies Creative Victoria, Visit Victoria onboard, along with a local member of Parliament.
They even received a formal letter in support of the bid from Melbourne's Lord Mayor. MattyJ4553 went on to say, "Essentially we're just a small group of volunteers with no budget for big ideas. So being creative and effective with no budget and other commitments we all had from work to kids to moving house or overseas work trips were all challenges that the committee really shone through."
Brisbane, Australia – South Bank
Brisbane's movement for a Safari Zone started out several weeks before the announcement in April, with a change.org petition from Brisbane community leader Lina managing to spark huge support and meetings with government in a very short time. Because of their early progress, going down the path to bringing a Pokémon GO Safari Zone to their city before there was a formal process, they were not able to submit a nomination through #NianticLive2020. As result, their journey has been quite different, and because of that, it's presented here in Lina's own words.
"I began with a petition on change.org in March. I had no idea where it would lead to. Within the first 48 hours the petition gained the interests of the Pokémon GO Community here and led me to meet with a government liaison. We've had great milestones so far. Two of the best so far was hosting the lovely ZoëTwoDots for Mudkip Community Day. [She's] since been a great beacon of support not just for us but for all Australian movements for an event. Another exciting visitor to Brisbane was Brandon Tan himself.
"For now the team and I have passed on our proposal to our government liaison for a board meeting with facilities that range from Brisbane City Council to Tourism Events Queensland. The journey I embarked on with the support of friends in the committee has been community driven, meaning we've educated ourselves in an industry we have very little knowledge about. I can tell you this, though – the people behind the movement are some of the most bright and intelligent humans I've had the privilege of working with to make the journey reach the stage that it has."
If you'd like to learn more about Brisbane's Safari Zone movement, check out their Facebook page here.
Parting words
As you can see, people all over the world have worked incredibly hard over the past six months (or more) to build something amazing in their community, for their community. The dedication of all these people, especially in taking on the unfamiliar arenas of government officials, tourism bodies, and professional-level videography, is truly exceptional. Here's hoping they all get what they've been working for!