Trainers, gifting is now live in Pokémon GO! This is a complete guide for how to send a gift to your in game friends with this new feature.
This is a really nice new feature in Pokémon GO that could really make someone's day a little brighter, and will be fun for content creators etc to run giveaways with in the future, or for local community leaders to hold raffles for charity with tickets as rewards etc. There is a lot of potential for fun with this new feature!
Please note that in-person events, like Pokémon GO Safari Zone events, have a different process for purchasing tickets for other players.
Step One
First up, you need to open up the shop as your normally would, and decide which event ticket you want to gift. Currently this option is only available for event tickets purchased with your local currency, and not anything purchasable with Pokécoins. You also cannot buy Pokécoins for other accounts at the time of writing.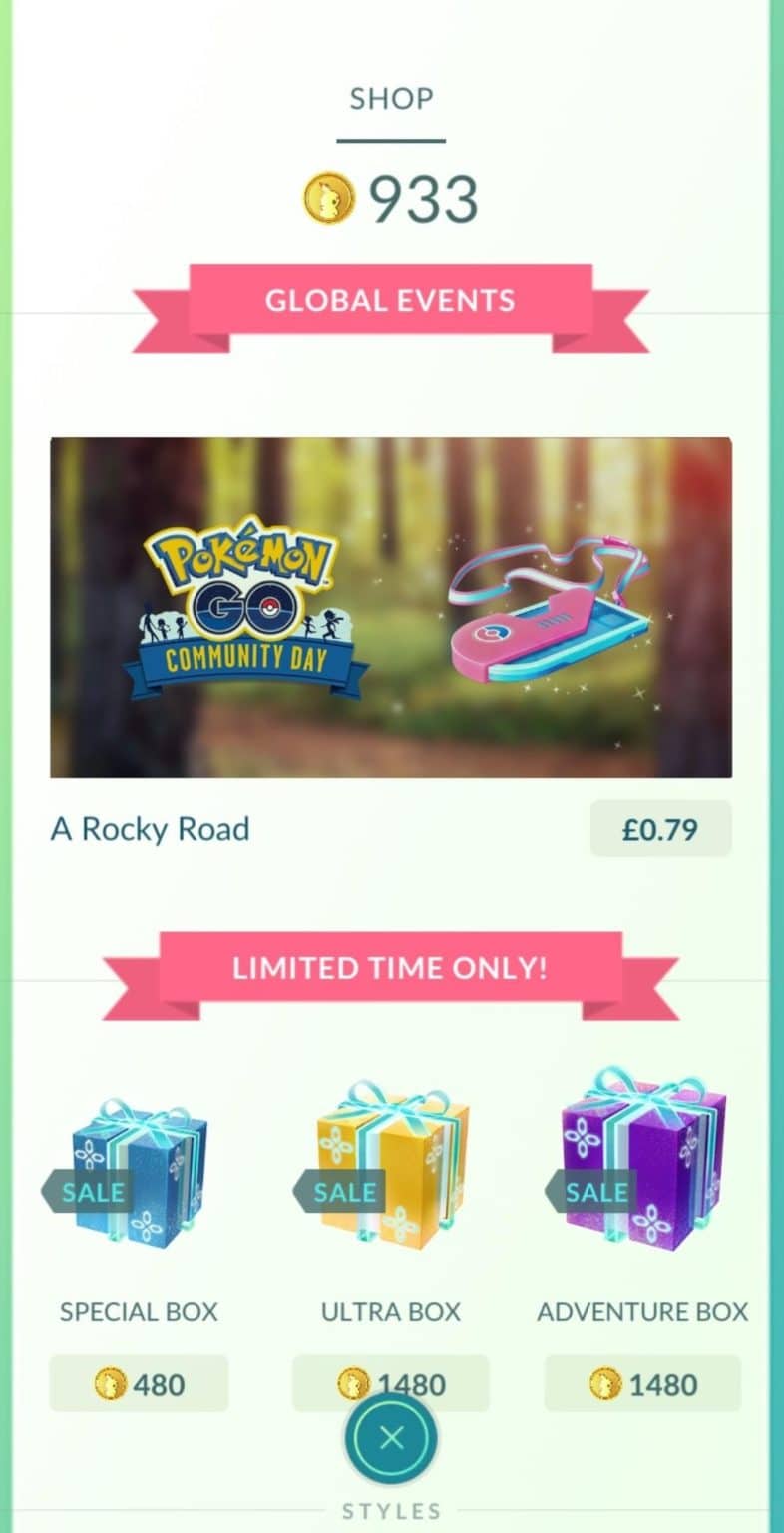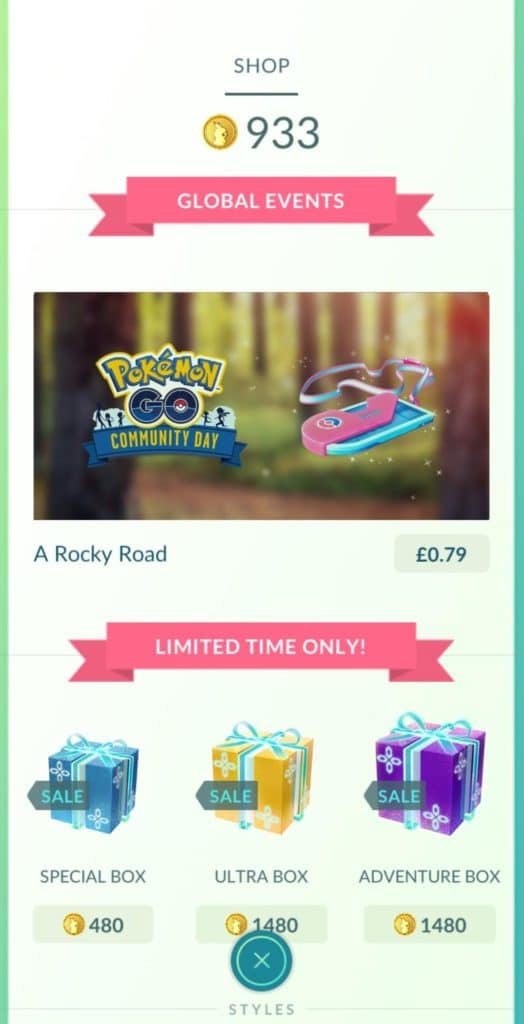 Step Two
Click on the event ticket, and you will see two options appear for you. 'Buy', and 'Gift'. If you already have a ticket, whether you bought it for yourself, or it was gifted to you, the 'Buy' option will be greyed out.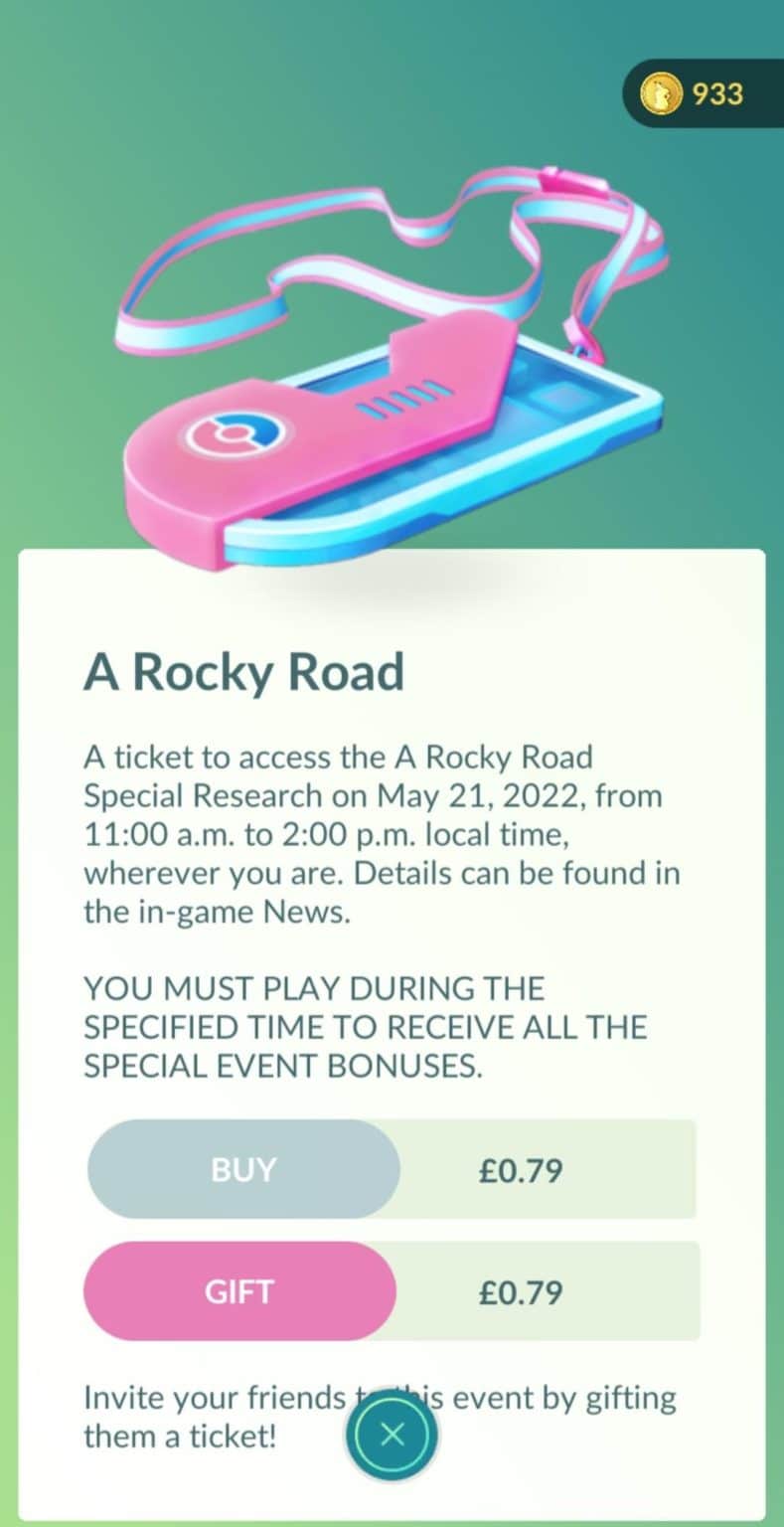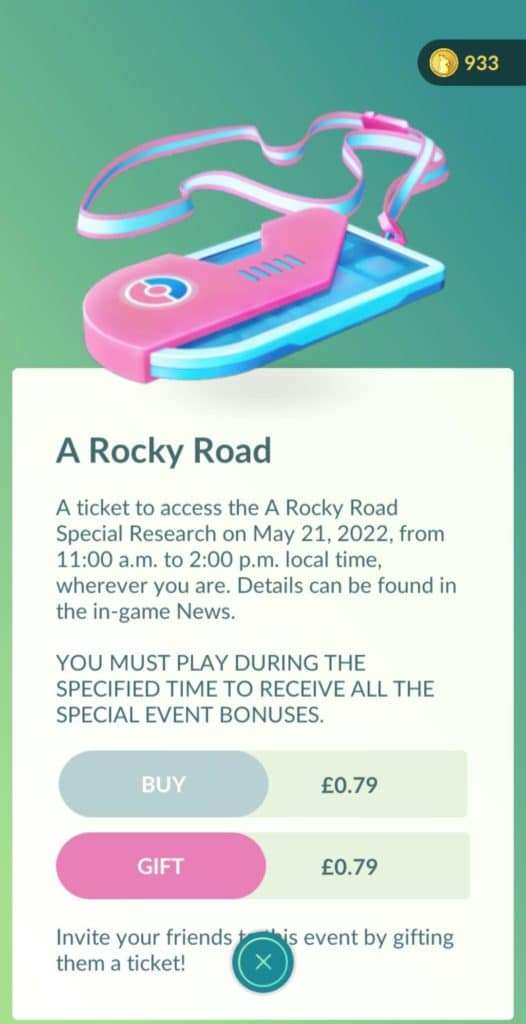 Step Three
Click 'Gift' and your friends list will open up. You can search for your friend via the Magnifying Glass search button in the top right corner, or you can scroll through as normal. You can also rearrange by 'Name', 'Nickname', and 'Friendship Level' to help you find your chosen friend. Click on your trainers name and the next screen will open up.
Please note that you cannot gift an event ticket unless your friend meets the below conditions:
They must be at least Great Friends with you.
They cannot already own the event ticket you're trying to send.
They cannot already have been gifted the event ticket by someone else.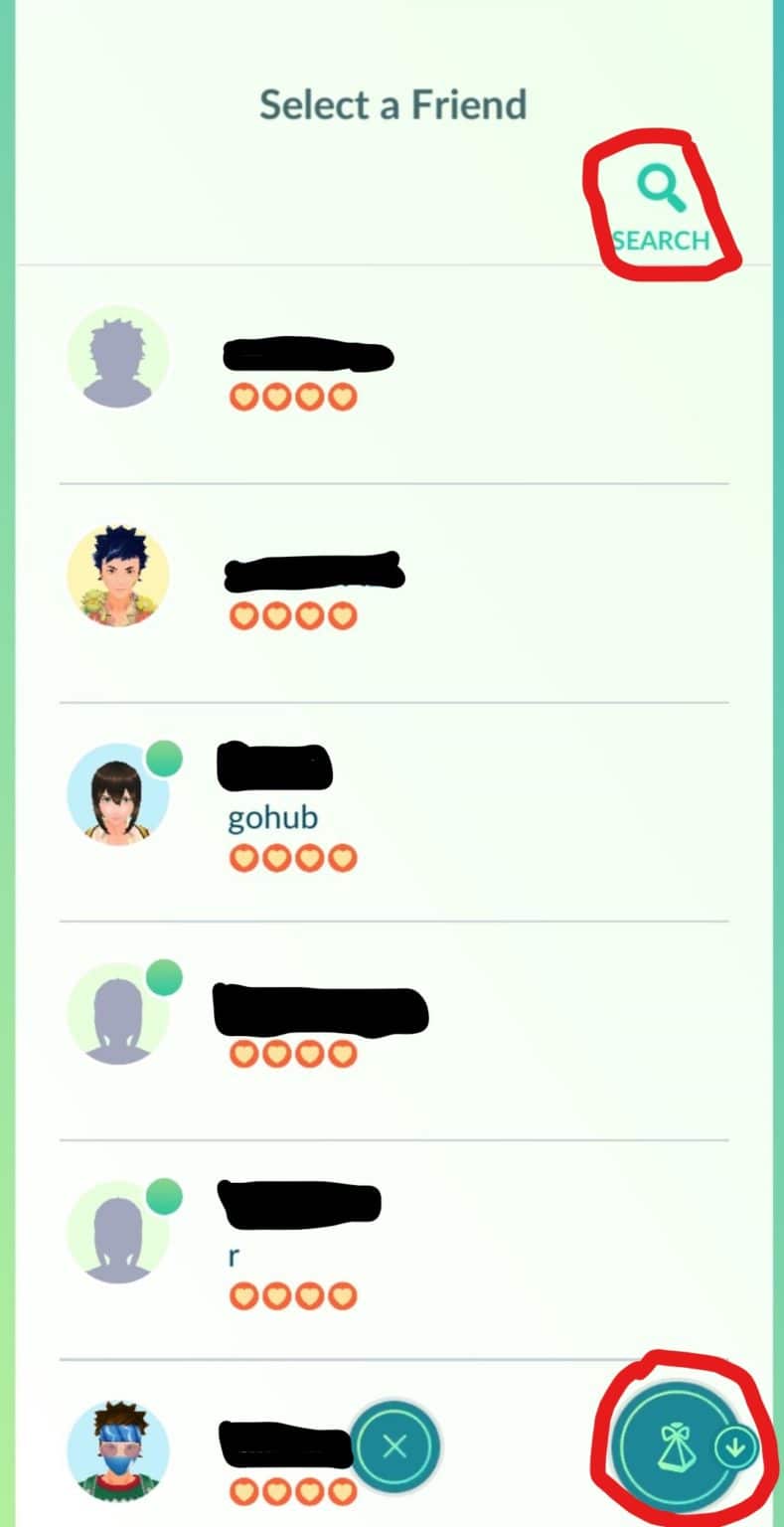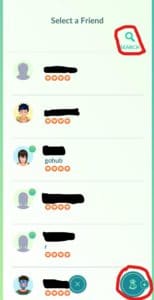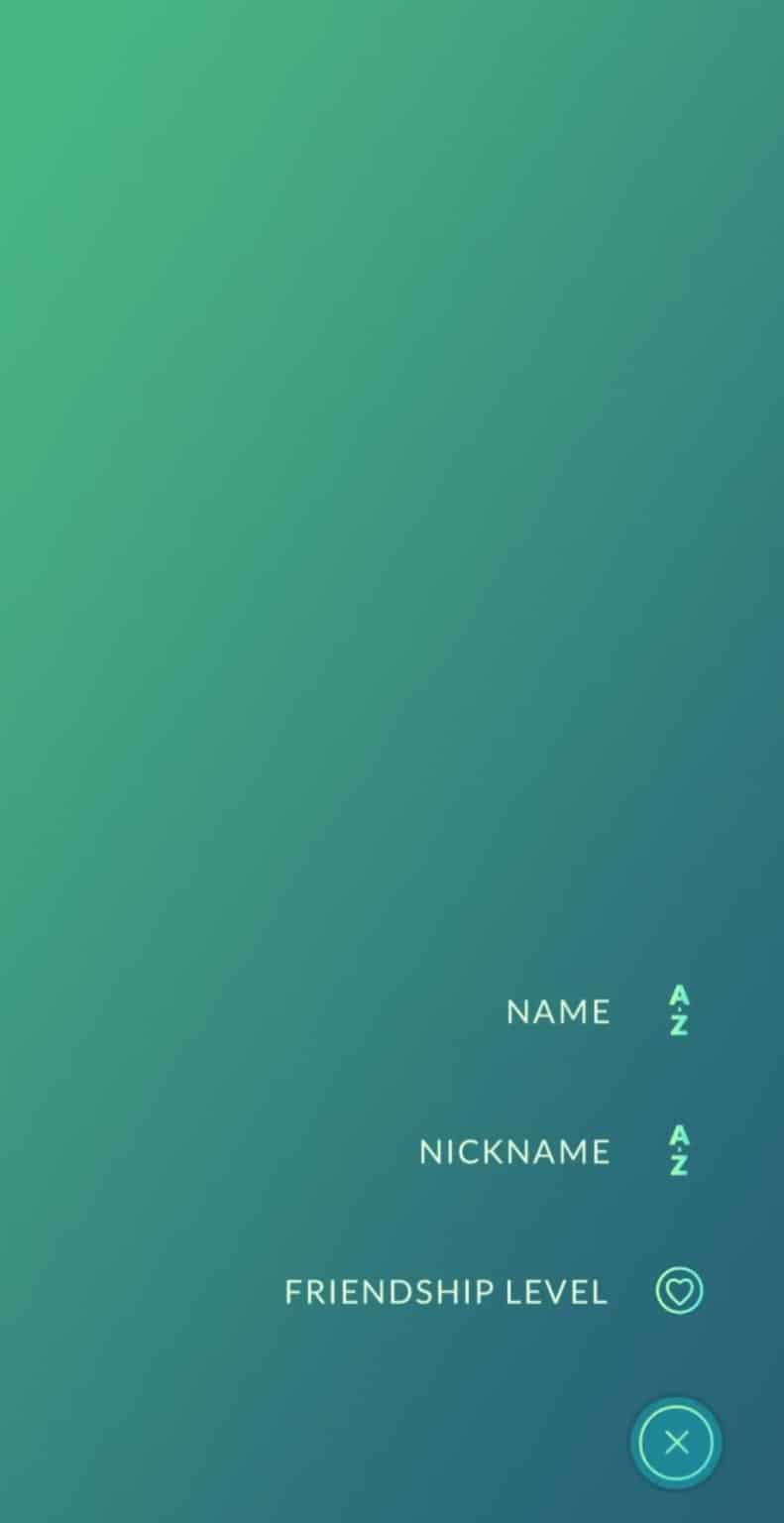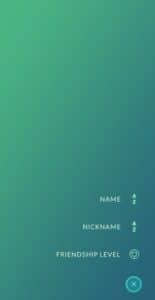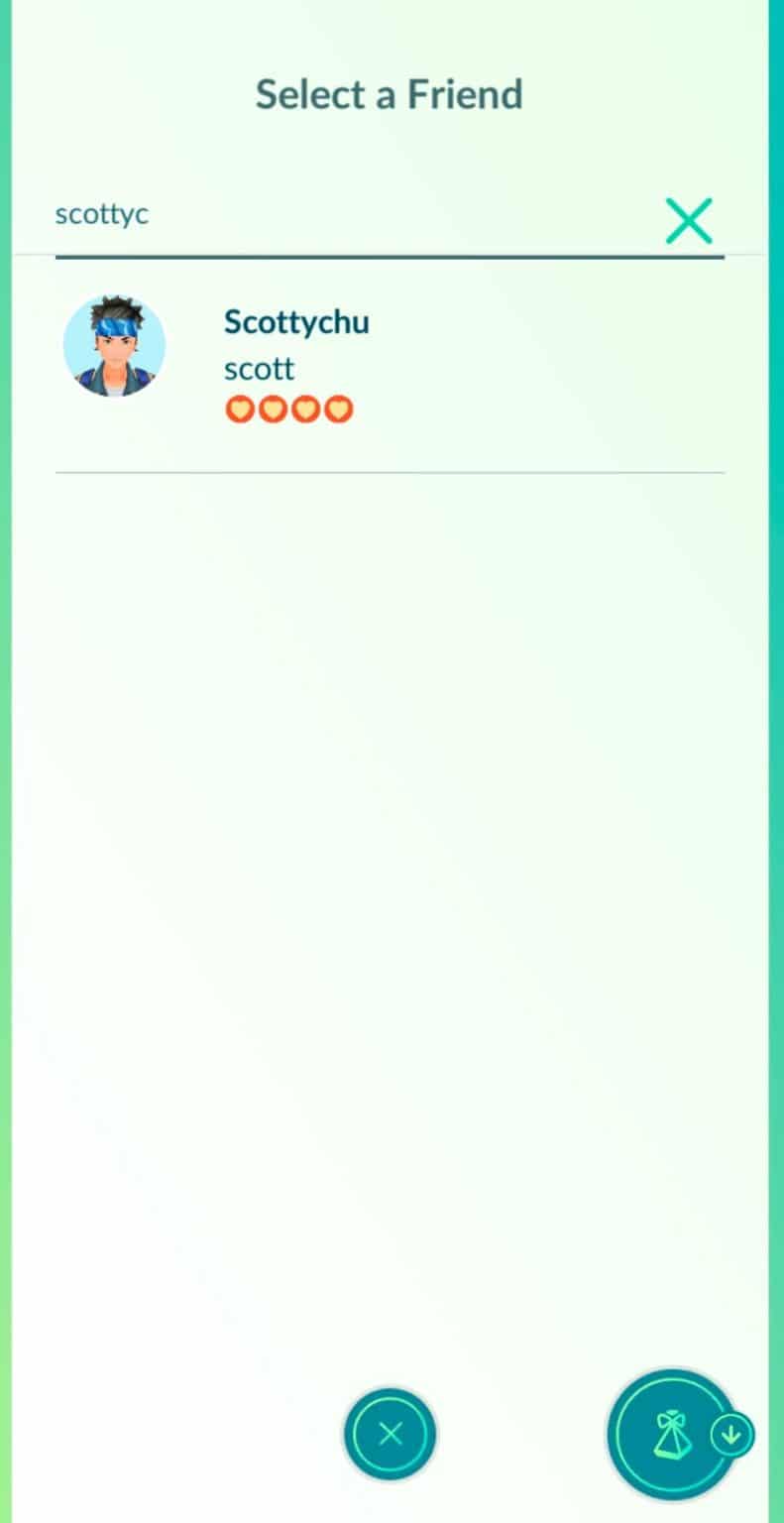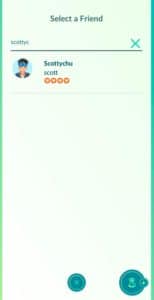 Step Four
You can then either confirm or cancel. Cancelling will take you back to Step Two, but hitting confirm will take you through to the next stage. You can still cancel as this stage progresses. Clicking Confirm will then take you to your usual App Store payment pop up, you can hit back and exit out of this still taking you back to Step Two, or you can go through this process to gift the ticket.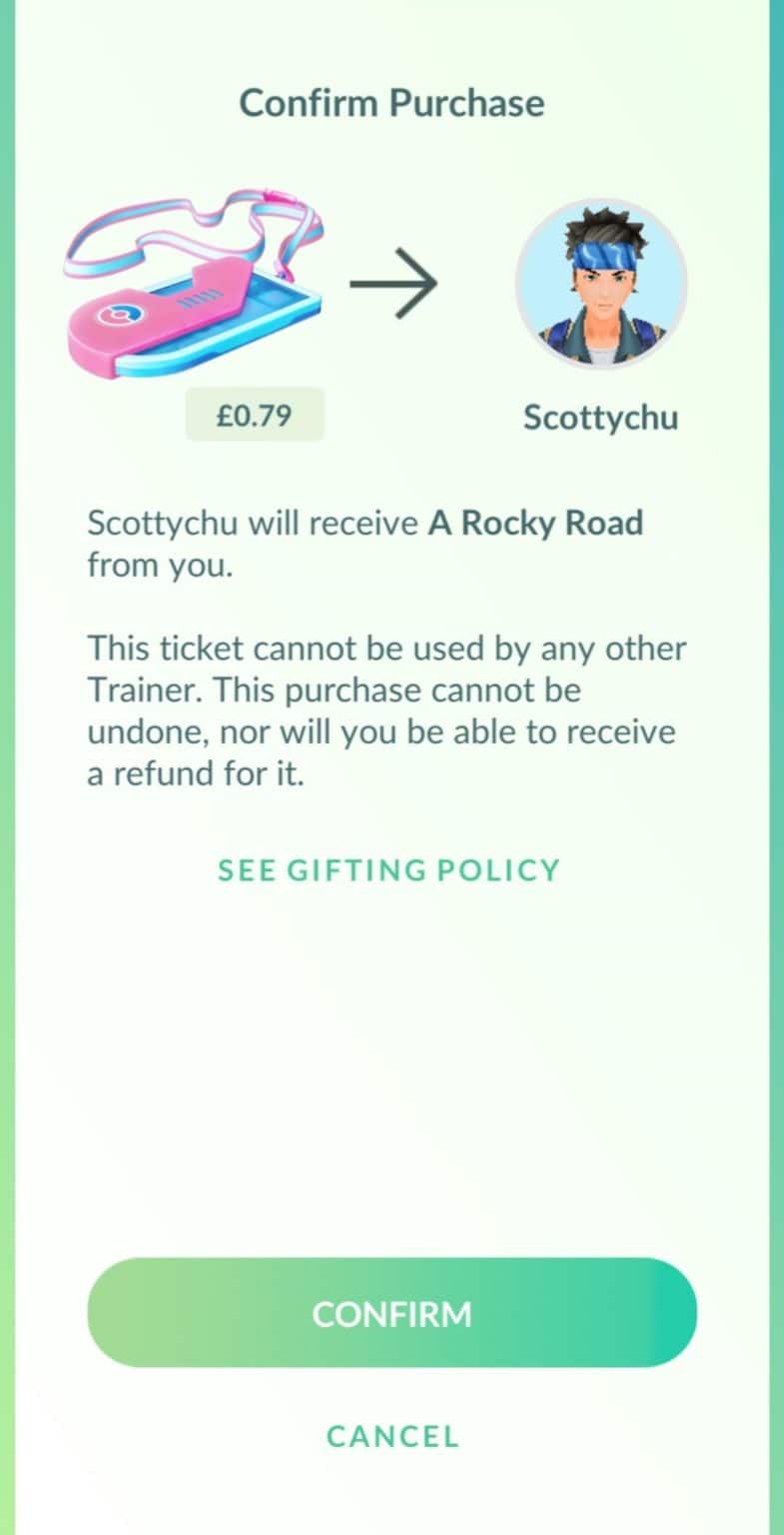 Step Five
Confirmation time! Once the payment has processed, you'll now get a cute screen sending your gift to your chosen friend. Hit OK and you are done and back in the main shop. You can gift the same ticket multiple times, but only one at a time, so if you want to gift to several trainers, you'll need to gift each ticket individually.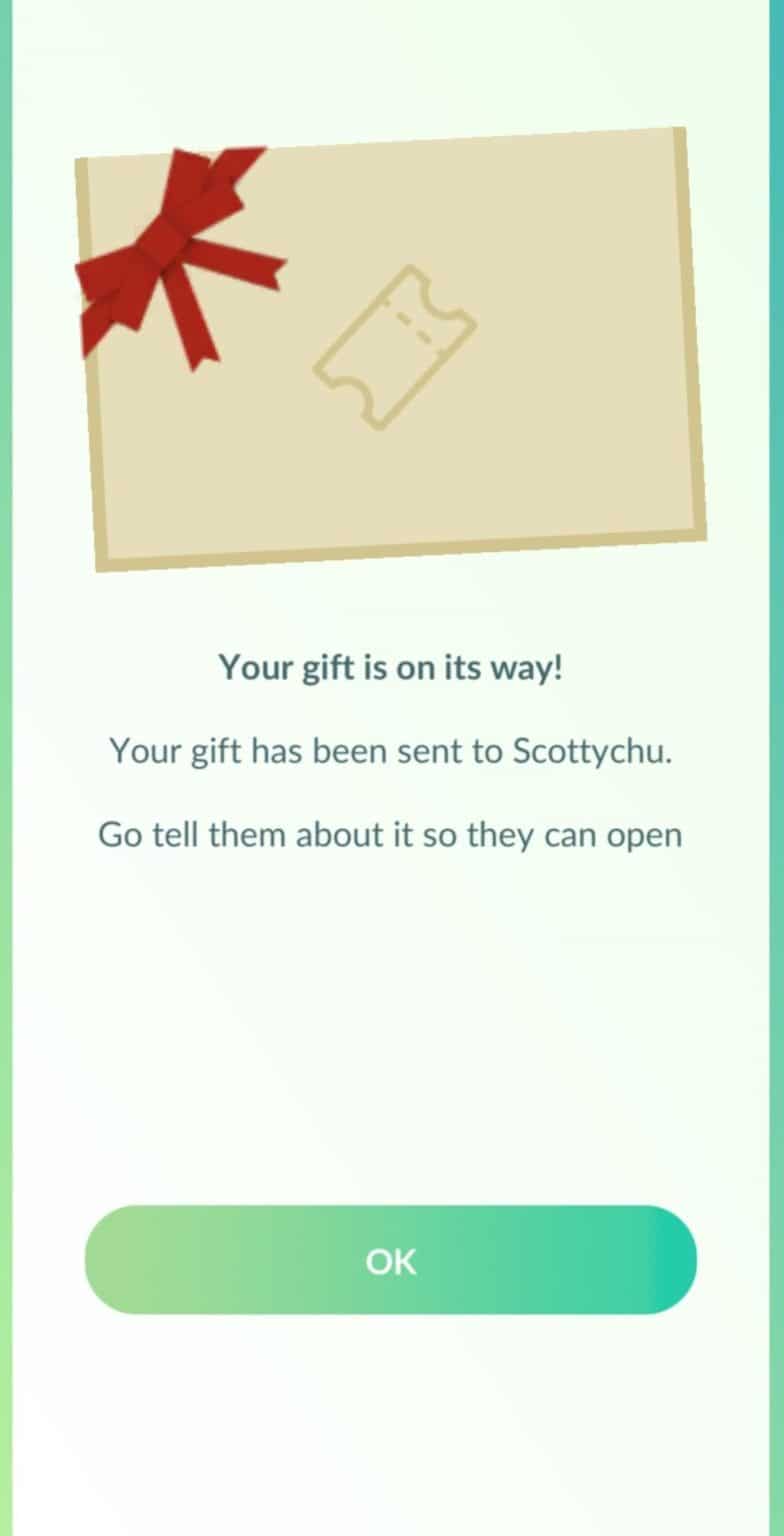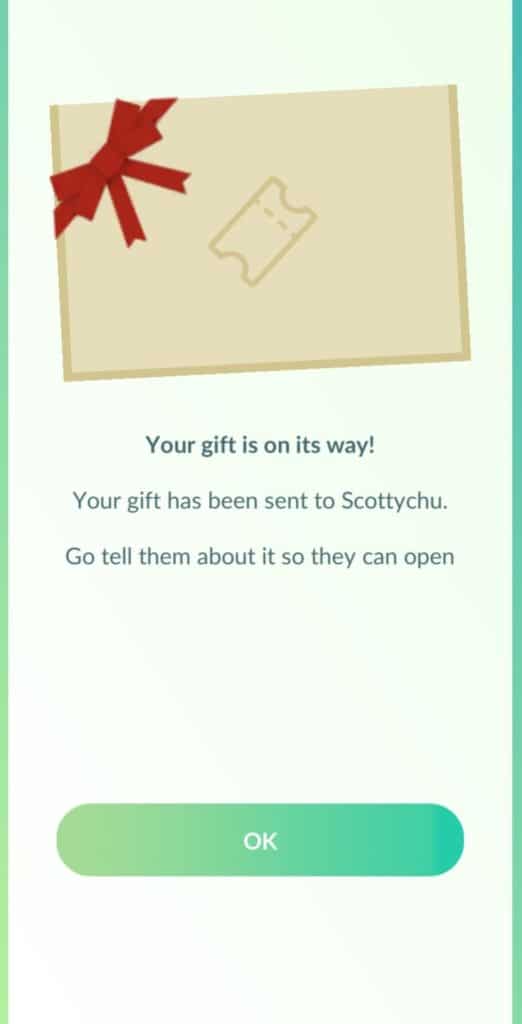 Please Note:
You cannot get a refund for gift tickets purchased for friends. Please confirm with your friend that they will be able to play during the event time prior to gifting them a ticket.
You cannot cancel a gift ticket after it has been sent.
You can only send 20 paid gift tickets per day.
Receiving a Gifted Ticket
When you have been kindly gifted an event ticket, you'll get a pop up in game notifying you the next time you open the game after it has been gifted to you. It tells you what ticket and who has sent you the gift. Just click OK, and the ticket is now in your item storage. So lovely!