Trainers, some interesting news for your otherwise slow Wednesday. Reddit user jwebmusic posted yesterday to explain that there has been no report of a shiny shadow Pokémon in over a week on the Shiny Discord server (which is strange because usually these are posted almost daily).
You can read the full post here but a lot of comments mentioned by other players said that they also hadn't seen a shiny shadow in a while.
In a dramatic twist of events (and supporting the article I wrote about Niantic regularly checking The Silph Road's Subreddit for issues) – Niantic then promptly not only acknowledged to issue as seen in the below tweet: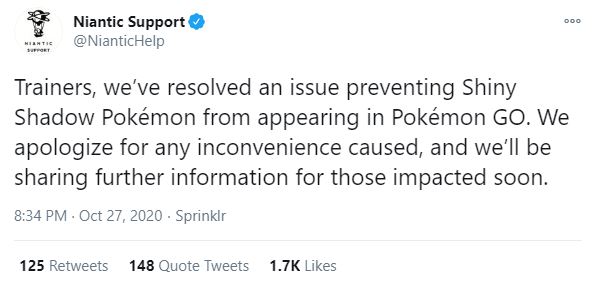 They also have introduced a one-time-only free box on the in-game shop to compensate players for the issues!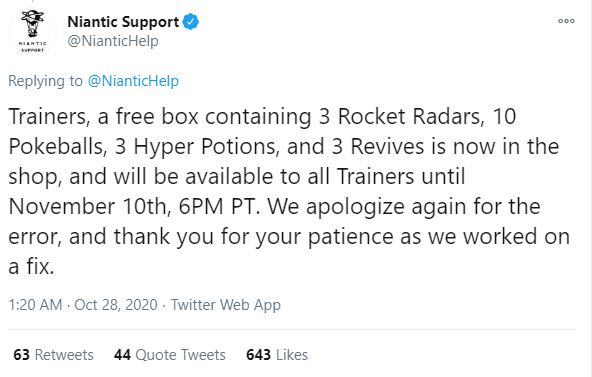 Whilst this isn't the first instance we have seen of Niantic compensating players through boxes or other means, it is one of the fastest responses we've ever seen from them.
We at The Hub think that this is yet another step in the right direction for Niantic in the ever-evolving quest of player-developer relationships and hope that it continues to improve.
Don't forget to redeem your free box!
What are your thoughts, Trainers?