If you have a loved one who loves Pokémon, and wearing that love of Pokémon right on their (literal) sleeves, Original Stitch have got you covered with some great high-end holiday gifts!
Their Pokémon Shirts are now available in new easy-care Oxford fabrics*, in addition to suede and corduroy. These new shirts are perfect on their own or pair well as an outerwear statement piece. You can combine these new fabrics with your favourite Pokémon pattern or embroidery to create your own original shirt that is unique for you, or your loved ones!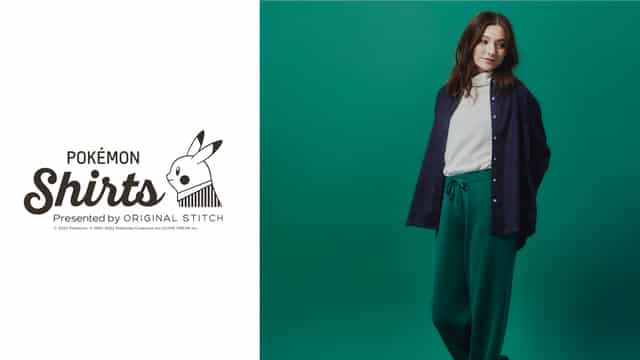 These new fabrics are ideal for autumn and winter, and the material resists deep creases, making it easy to iron! Who doesn't love clothes they barely have to iron? I know I do. This item can also be used as an outer layer because it is a heavier weight fabric, think 90s grunge shirt over t-shirt, but make it Pokémon.
The suede fabric is a luxurious polyester suede fabric has a delicately brushed surface that gives it a soft, hand-soft texture and a high quality feel. The material is light and easy to handle. Being polyester suede means it is a man-made suede, not an animal by product!
The corduroy fabric is spot on for the autumn and winter seasons! These corduroy fabrics are woven in such a way that the surface is uneven yet warm and gives a seasonal and cozy vibe, has there ever been a fabric that makes you think of the leaves falling to the ground more than cord?
Broadcloth fabrics boast a plain weave, beautiful shine, and are what you find most often in your typical dress shirt fabrics. Pokémon Shirts' broadcloth fabric is selected for its ability to be crafted into a dress shirt as well as a casual or Hawaiian shirt. The fabric allows for it to dry easily, great for when you are in a rush!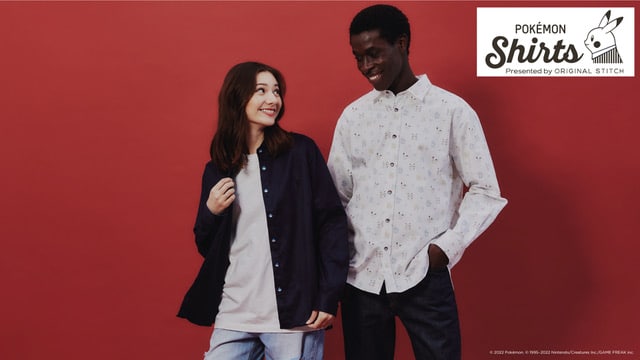 The fun thing with the Original Stitch Pokémon shirts is that you can customise them, from the buttons, to the pockets, to the fabrics and more, so you can make something that is really unique. You can make the design as obviously and glaringly Pokémon as you like, or if you'd prefer something more subtle, you can opt for a pocket design that just hints at your love of Pokémon.
These are high end designs, so the prices are on the higher side, but the quality of the fabric and design reflects that. While these aren't affordable for everyone, they are a great way to spoil your Pokémon obsessed loved ones this holiday season.
*Oxford-printed fabrics will be available until December 26 18:00 PST