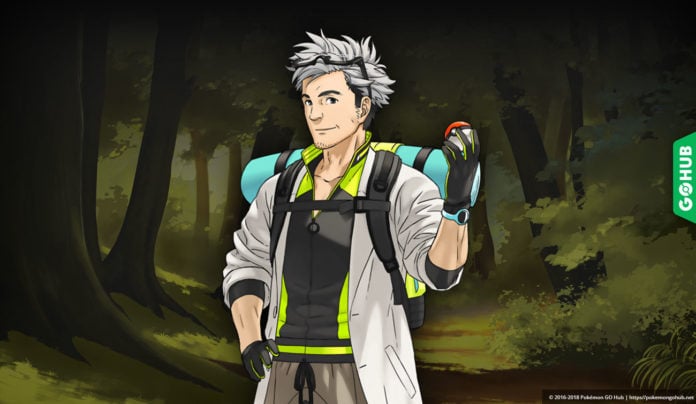 Niantic has shared the Ultra Unlock Rewards for the Summer of 2019 research challenge, but Niantic being Niantic, these rewards are a bit vague and open ended. We decided to take a deeper look, compare several different language versions of the post and tried to figure out what do Ultra Reward actually stand for in terms of Pokemon, new shinnies and new raid bosses.
We'll be breaking it down paragraph by paragraph and we'll highlight the relevant bits of information. We're trying to make an educated guess here, but keep in mind that it's still just that: a guess.
Ultra Bonus Introduction
Congratulations, Trainers! With all your hard work in successfully completing Spark's, Blanche's, and Candela's challenges, you've unlocked the Ultra Bonus. We're excited to announce that this year, you'll have three weeks of bonuses! While we can't share all the details yet, we'd like to give you the dates for when the bonuses will arrive. Trainers can expect exciting Pokémon in Eggs and raids, as well as a special bonus each week!
Judging by the verbiage used, it looks like each week will have a separate in-game bonus (increased Stardust, Candy and XP), but there is a running theme that new Pokemon will be available in Raids and Eggs throughout the whole Bonus period. Ultra Bonus rewards run from September 2 through September 23, 2019, which is quite good if the featured Pokemon turn out to be good.
Ultra Unlock Rewards: Week 1
September 2, 2019, at 1 p.m. PDT to September 9, 2019, at 1 p.m. PDT
Trainers can enjoy a chance to work on their Johto Pokédex while exploring and raiding. Put on your walking shoes, as Pokémon never before seen in Eggs in Pokémon GO will be hatching during this time.
The first Ultra Unlock week of is heavily oriented towards Eggs and hatching. Our guess is that the Egg poll will be expanded with Johto Regionals, similar to how Generation 1 regionals were available from Eggs in 2018:
The Japanese version of the official announcement also says that you will be able to "catch a lot of Pokémon from the Johto region in the wild or in a Raid Battle", which hints that Johto Pokemon will take over the majority of wild spawns and Raid tiers.
Looks like the first Ultra Bonus week will be a slight rework of 2018's Ultra unlock, this time focused on Johto rather than Kanto. Last year's Ultra unlock featured Gen 1 regionals in 7 KM eggs, increased wild spawns for Kanto Pokemon, Gen 1 Bird legendary raids and Mewtwo in Tier 5 raids.
Ultra Unlock Rewards: Week 2
September 9, 2019, at 1 p.m. PDT to September 16, 2019, at 1 p.m. PDT
Pokémon from across the globe will join in the celebration this week, along with a special appearance by a Mythical Pokémon that will be available to challenge in raids.
Week 2 of Ultra Bonuses looks like a wild card to us – it's very vague and it can be interpreted in multiple ways. The initial sentence hints at a possible migration of region exclusive Pokemon, it feels like there could be more nuance to it, especially if Week 1 turns out to be Gen 2 regionals in Eggs. Two weeks of breaking region exclusive Pokemon boundaries? Sounds interesting, but unlikely.
The second line is also confusing, as the Mythical Pokemon in question could be either Jirachi (Generation III) or a Generation IV mythical – Shaymin, Darkrai, Arceus, Phione and Manaphy:
Or it could be even Deoxys in all of its three forms, which also makes sense, as last year Mewtwo was available in Tier 5 raids. Our money is on Deoxys being featured in T5 raids with a random form hatching from the egg:
Ultra Unlock Rewards: Week 3
September 16, 2019, at 1 p.m. PDT to September 23, 2019, at 1 p.m. PDT
Unusual Pokémon will be appearing in the wild during this week. Noteworthy opponents are coming to raids, too. Over the course of the event, you may also be able to add some Pokémon to your Kanto Pokédex that previously eluded you in your part of the world. Venture out to take on challenges and make discoveries. As always, happy exploring, Trainers!
On first glance, the third Ultra bonus week looks like the least exciting week, but it all changes when you check out the Japanese version of the post (translated via Google Translate, verified via Yandex and etranslator):
New Pokemon that have never appeared in Pokémon GO will appear in the wild! A new challenge will appear in Raid Battle. Also, there seems to be a new Pokemon that appears in a different color. Have fun and adventure to meet new Pokemon!
Wait, what?!? New Pokemon? Yes! New Pokemon in different colors, as in new shiny Pokemon? Yes! New challenge in Raid Battles? Sure, fine. It seems that there is a lot more going on in the Third Week than the English announcement tends to reveal. Here's what we're thinking:
New Pokemon could refer to two things:

New Generation V Pokemon will start appearing in the wild, which is possible, but rather unlikely, feels to soon
Some Pokemon that were not yet released will appear in the wild. Currently, the only unreleased non-mythical and non-legendary Pokemon are Kecleon, Rotom and Mime Jr, so that's something to keep in mind as well

Kanto regional exclusives will migrate, at least for the duration of the week
New shiny Pokemon will be released, likely for existing Kanto Pokemon
A special new raid boss or multiple raid bosses will be released
As much as we would like to start the Gen 5 hype train, the scope of previous Bonus unlock and the overall theme of the rewards doesn't seem to support that theory. It's likely that Kecleon and Rotom will appear in the wild and Mime Jr. will be hatchable from Eggs, provided that Gen 1 regional exclusivity changes in some way.
Parting words
If our guesses are on point and at least half of this speculation turns out to be true, this will be one heck of a month to play Pokemon GO. We'll keep you updated as Niantic releases new information and shares more details on the rewards.
The regional shake-up seems imminent and it looks like Niantic is finally wrapping up the Kanto chapter for good. We'll see what it means for new shinnies, but I wouldn't be surprised to see a full scale Gen 1 shiny release. It's a great way to end an era but keep the story exciting: shiny checking Gen 1 Pokemon could become the new day to day meta game.
Stay tuned, August 20th is coming soon.