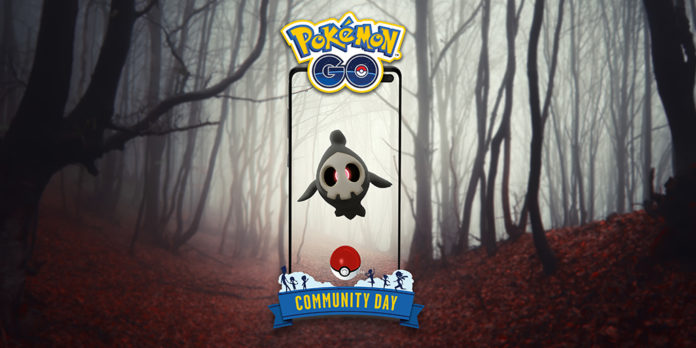 With Spooky Season arriving, we can announce that Duskull, the Requiem Pokémon, will be featured during October's Community Day event! A Ghost type Pokémon for October Community Days has been a common request, so we're excited to see it happen this year.
Date & Time
Saturday, October 9, 2021, from 11:00 a.m. to 5:00 p.m. local time
Features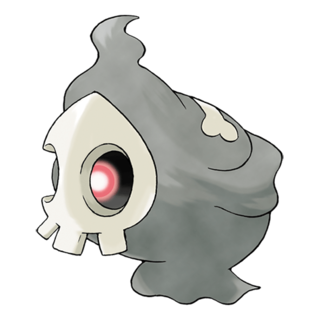 Duskull
Duskull will be appearing more frequently in the wild! If you're lucky, you might encounter a Shiny one!
Evolve Dusclops (Duskull's Evolution) during the event or up to two hours afterward to get a Dusknoir that knows the Charged Attack Shadow Ball.
To help you evolve your Dusclops into Dusknoir, you'll be able to earn up to four Sinnoh Stones by completing free Timed Research during Duskull Community Day.
30 Ultra Balls will be available in the shop for free. Be sure to pick them up during the event!
Take a few snapshots during Community Day for a surprise!
Shiny Duskull Family
Shiny Duskull is a really great, much sought after red shiny, with shiny Dusclops following the same red theme in a slightly more muted tone, whereas shiny Dusknoir is completely different, and instead their previously grey body becomes blue toned.
| | | |
| --- | --- | --- |
| Shiny Duskull | Shiny Dusclops | Shiny Dusknoir |
| | | |
Community Day Box
There'll be a special one-time-purchase Community Day Box available for 1,280 PokéCoins, featuring 50 Ultra Balls, four Incense, four Star Pieces, and an Elite Charged TM.
'Nothing Dull About This Skull' Special Research Story
For US$1.00 (or the equivalent pricing tier in your local currency), you'll be able to access the Duskull Community Day–exclusive Special Research story, Nothing Dull About This Skull. Tickets for this Special Research will go live in shop nearer to the event. Please note that this Special Research will not include an in-game medal.
Bonuses
3× Catch Stardust
Incense activated during the event will last for three hours
Lure Modules activated during the event will last for three hours
Conclusion
Our resident PvP experts will be getting on the analysis for this haunting Pokémon, but even with a new move, it certainly won't be making any headway in PvE. While Duskull has been a really popular shiny to hunt in past Halloween events, it is an existing shiny, so we are curious how the Community will feel about this Community Day. We finally got a ghost for October Community Day, but one we already have as a shiny in game. Let us know how you feel in the comments!