Galarian Zigzagoon Community Day will bring with it in-person meet ups, as well as digital-only activations. These meet ups don't require tickets or registrations, you can just turn up if you are local to one!
Raid, trade, and explore with Trainers in your area and catch the Tiny Raccoon Pokémon, Galarian Zigzagoon! In-person Community Day meetups will happen on Saturday, August 13, 2022, from 11:00 a.m. to 2:00 p.m. local time.
'Is an Obstagoon keeping you from attending one of our in-person meetups? Don't worry—you'll still be able to enjoy Galarian Zigzagoon Community Day wherever you are.'
The cities highlighted with an orange pin will feature in-person Community Day meetups.
Trainers at the locations highlighted with blue pins can look forward to receiving more items every time they spin a PokéStop. We have also listed all the locations below for ease, and Niantic have a full interactive map here.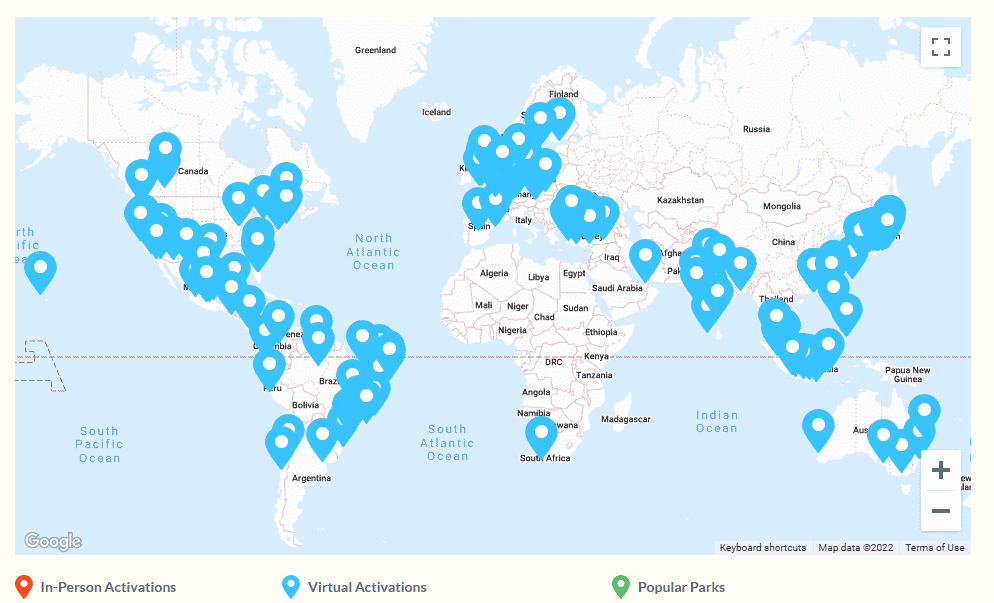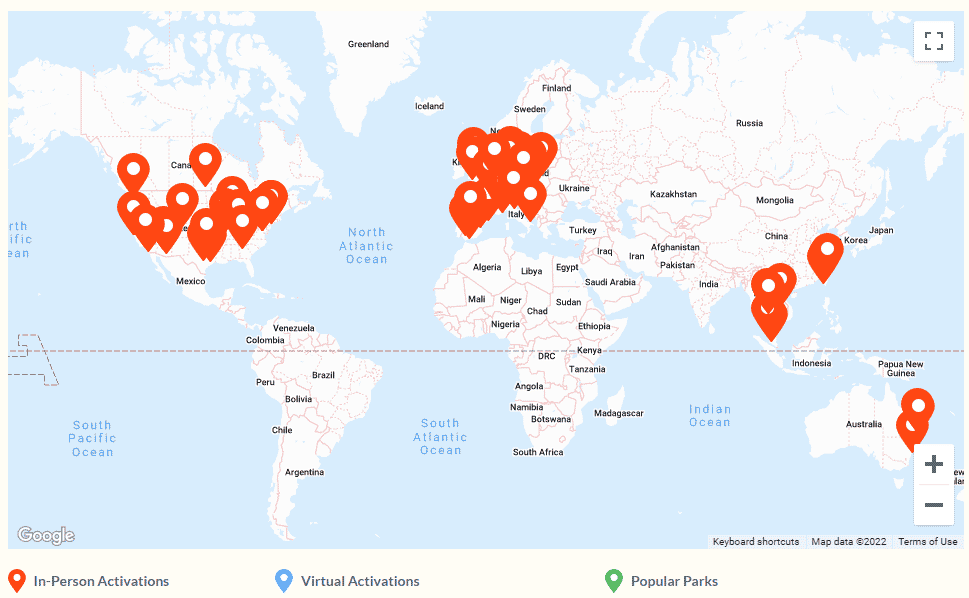 Meet Up Cities
EMEA
Vienna, AT
Berlin, DE
Dusseldorf, DE
Oberhausen, DE
Hamburg, DE
Dortmund, DE
Stuttgart, DE
Leipzig, DE
Hannover, DE
Bonn, DE
Warsaw, PL
Wroclaw, PL
Barcelona, ES
Malaga, ES
Seville, ES
Valencia, ES
Madrid, ES
London, UK
Cardiff, UK
Liverpool, UK
Prague, CZ
Amsterdam, NL
Paris, FR
Cagnes-Sur-Mer, FR
Bologna, IT
Bari, IT
Torino, IT
Verona, IT
Americas
Phoenix, AZ
Oakland, CA
Indianapolis, IN
Chicago, IL
St Louis, MO
New York City, NY
Owensboro, KY
Winnipeg, CAN
Austin, TX
Seattle, WA
Houston, TX
Alexandria, VA
Washington, DC
Los Angeles, CA
Tucson, AZ
Jacksonville, FL
Dallas, TX
Atlanta, GA
San Francisco, CA
Tysons, VA
Denver, CO
Queens, NYC
San Diego, CA
APAC
Taichung, TW
Tainan, TW
Taipei, TW
Bangkok, TH
Ubon Ratchathani, TH
Pattaya, TH
Sydney, AU
Brisbane, AU
Gold Coast, AU
Penang, MY
Kuala Lumpur, MY
Community Day in a Box Only Locations
Sao Paulo, BR
Boa Vista, BR
Curitiba, BR
Rio, BR
Belo Horizonte, BR
Santa Andre, BR
Brasilia, BR
Porto Alegre, BR
Recife, BR
Fortaleza, BR
Vila Velha, BR
Natal, BR
Mogi Das Cruzes, BR
Manaus, BR
Sao Luis, BR
Paraiba, BR
Mexico City, MX
Monterrey, MX
Guadalajara, MX
Puebla, MX
Merida, MX
Queretaro, MX
Tijuana, MX
Toluca, MX
Mexicali, MX
Xalapa, MX
Santiago, CL
Lima, PE
Buenos Aires, AR
Bogoto, CO
Izmir, TR
Antalaya, TR
Delhi, IN
Mumbai, IN
Bandung, IN
Bali, ID
Jakarta, ID