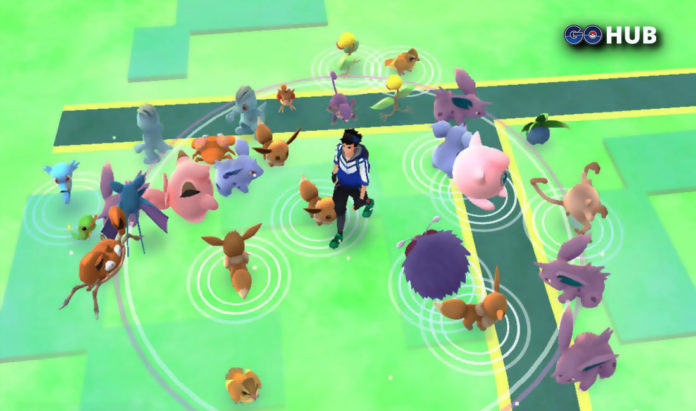 Just a few minutes ago, Niantic announced they are celebrating the release of their Daily Bonus feature with even more bonuses. The post is titled Celebrating Daily Bonuses with More Bonuses! and it confirms what we earlier reported:
Pokestops drop a lot more items (6+ items)
Spawns are going wild, but not everywhere consistently
We advise all Trainers to mobilize immediately and go outside and use this opportunity. There is no special strategy guide for this mini event, well maybe a few tips and tricks:
This is the perfect time to use Lure Modules!
Find a place that's in range of 2 or 3 Stops
Farm Berries and Revives, use PokeBalls and save Ultra Balls

The new Gym changes will drain those Revives more often than before
The event has already begun worldwide, so make sure you get up and leave as soon as you can! Good luck travelers! 🙂
Celebrating Daily Bonuses with More Bonuses!
Trainers,
We are excited to let you know that the new daily bonus feature is rolling out right now. The daily bonuses reward you with XP and Stardust for your first catch of the day, and XP and extra items for your first Photo Disc spin of the day at a PokéStop. You'll get an even bigger bonus if you complete these actions seven days in a row!
To celebrate this feature, from November 7th to November 11th, you'll find more Pokémon out in the world. Moreover, PokéStops will grant more items! Yes — this means more Great Balls, and for Trainers that are level 20 and above — more Ultra Balls!
Take advantage of it while you can and explore your neighborhoods with Pokémon GO!
The Pokémon GO team