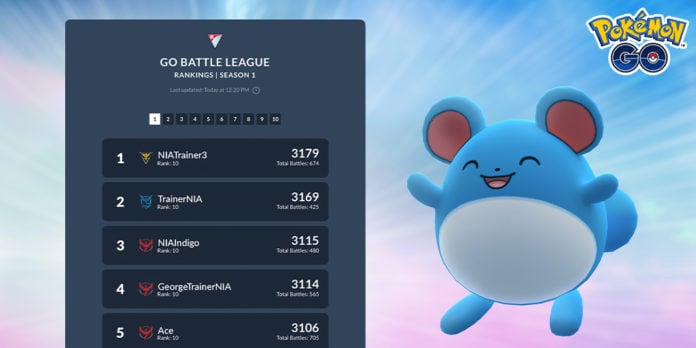 Following a series of problems in the EMEA region during the GO Battle Day: Marill event, Niantic has shared that a make-up event will be organised for the affected region.
The event was scheduled to run from 11:00 a.m. to 2:00 p.m. local time, but server issues prevented EMEA players from finding matches for the last hour of the event. Additionally, several unfortunate bugs cropped up throughout the matches, such as missing encounters and missing Stardust on set completion.
Fortunately, Niantic support was relatively quick to address the issue and acknowledge that a make-up event will take place sometime in the future. The date is not known yet:
Trainers, we are aware of server issues that impacted the EMEA region during Go Battle Day: Marill. Please stay tuned for a future announcement regarding a make-up event. Thank you for your patience.

— Niantic Support (@NianticHelp) April 12, 2020
In the majority of other parts of the world, GO Battle Day: Marill went relatively smooth, with players reporting boosted Marill shiny rates from GBL encounters. The shiny percentage varied across reports, but most players have reported catch at least 1 shiny Marill from 2 or 3 sets of battles with the Premium pass (that would be 15 encounters).
Stay tuned for updates on the make-up event.