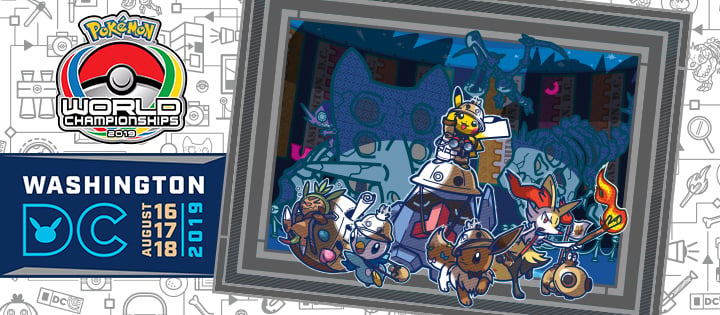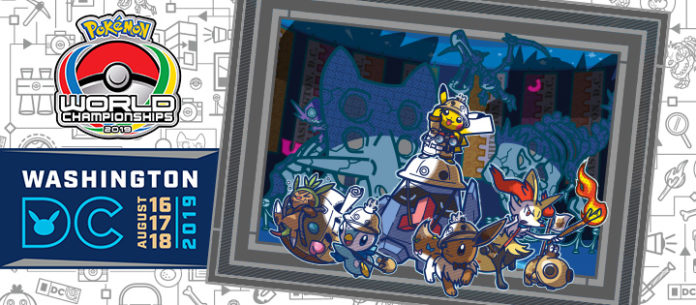 Pokemon GO Invitational, the first ever official Pokemon GO PvP Tournament, is taking place at the 2019 Pokémon World Championships in Washington, DC. This is huge news for Pokemon GO, as the game has never been officially considered competitive in any way, so the inclusion of GO as a category at World is really exciting!
Eight players will be fighting for the title, with 7 already being known. You can apply to become the eight and final participant, but the competition will be fierce, as the list of players includes some crazy strong faces. Check it out for yourself:
Junichi Masuda (Director, Game Freak)
Shigeki Morimoto (Game Designer, Game Freak)
UnlistedLeaf
Strawburry17
Yamada
Poké AK
PogoKieng
One lucky fan!
There are two commentators – Trainer Tips and Aaron "Cybertron" Zheng – that will be casting every match that takes place. The tournament rules are pretty simple and should be quite familiar for anyone that participated in The Silph Arena at least once:
Players will compete in a double-elimination tournament
Each match will be best-of-five
Battles will take place in the Great League with some additional restrictions

 Competitors must select a team of six Pokémon they'll choose between for the entire tournament
None of the six Pokémon may be of the same species
As expected, the whole Tournament will be officially streamed on Twitch.tv/Pokemon. Trainer Battles will be on display in the Pokémon GO Invitational on Friday, August 16, immediately following the opening ceremonies and the stream is completely free – as it should be.
No prizes have been revealed and it's not clear if there will be any. This is the first ever official Pokemon GO tournament and we're guessing Niantic and The Pokemon Company will be very interested to see how the viewership numbers look like. If you care even the slightest for PvP and the competitive scene, we suggest you tune in and watch, every pair of eyes counts.
Not a lot is known about the event, but we did manage to find this bit of information in the official rules. Please be aware that the document refers to the process of selecting the last invitee as "Sweepstakes":
One (1) individual will be selected to participate live in the live-streamed Pokémon GO Invitational tournament at the 2019 Pokémon World Championships. This prize has no retail value. Winner must be available to attend the 2019 Pokémon World Championships August 16-18, 2019 and arrive on-site no later than 12:00 p.m. on August 15, 2019. Winner must be comfortable performing in front of a large audience and competing on a live broadcast.
Even more curiously, it seems that the final slot is reserved for a US citizen:
You must be a legal resident of the fifty (50) United States (including the District of
Columbia and Puerto Rico) who is at least eighteen (18) years old and has reached the
age of majority in your state or territory of residence at the time of entry (19 in Alabama
and Nebraska; 21 in Mississippi).
You must have reached at least Level 25 at Pokémon GO.
You must be registered as a Spectator for the 2019 Pokémon World Championships and
you must be in attendance at the event. Click HERE to register, if you have not already
done so.
You must be capable of complying with all tournament rules including but not limited to:
Play! Pokémon General Event Rules and Play! Pokémon Inclusivity Policy.
You must be comfortable performing in front of a large audience and competing on a live
broadcast
We'll keep you updated as the situation develops. The Entry Period for the Sweepstakes will begin at 9:00 a.m. PST on Monday, July 29, 2019 and will end at 5:00 p.m. PST on Wednesday, July 31, 2019 (the "Entry Period").
Additional information
Event location:
Walter E. Washington Convention Center
801 Mount Vernon Place NW
Washington, DC 20001
Halls D & E
Event summary
The 2019 Pokémon World Championships are returning to Washington, DC, from August 16 to 18. The best players from all over the world will compete for the title of Pokémon TCG, Video Game, or Pokkén Tournament World Champion—and for their share of the prizes!