Trainers,
we have a few announcements we want to share with our readers. All of them are Hub related and impact the future of the Hub directly.
You, our readers, are everything to us. Your trust and support in the past 8 months changed our lives. Because of that, we feel strongly about keeping you in the loop with important changes to the Hub.
Let's get started!
---
1. Team Eevolution
Team Eevolution is a group of Spanish players who have successfully and correctly leaked the Water Festival, the Shiny Magikarp and the release date for Generation II.
Although we are not allowed to say how and where they get their info from, we are allowed to say that we have gained access to a very confident source of leaks.
And yes, we know that one member of the Team Eevelution promoted spoofing on a Youtube channel. Our attitude towards spoofing is well known – we hate it. After a long and honest discussion with Eevelution, we decided to risk it and give this relationship a shot, as we want to get better info on the upcoming features.
We still hate spoofers more than anything else.
---
2. Here be leaks
Following up on that, we will be occasionally publishing leaks provided by Team Eevolution. These posts will be clearly marked as POTENTIAL LEAKS, to avoid any confusion and premature hype trains.
We had a small incident this month with the "premature hype train", which we want to address in number 3. below.
---
3. The Shiny Bulbasaur incident
If you haven't been following us on Twitter, we published our public apology for the "Shiny Bulbasaur incident". Here's the same apology, again:
We were wrong about the Shiny Bulba. We apologise — Niantic won't fool us again this easy!

Also, we respect your time and don't want to waste it with news like this. If you unfollow us, we'll understand – we messed up.

HOW DID THIS HAPPEN?

The thing is, the promo image featured a weird color scheme and lighting setup that threw us off. It's not unusual for Niantic to hide or hint features in Social Posts, so we were quite certain that this was a hint.

Even our color analysis clearly showed that the average color temperature and spectrum alignment was in the "lime green" territory more than the in-game version.

Turns out, it wasn't. Sorry for the hype and premature announcement, we'll be MUCH more careful next time.

Thanks again to everyone who tweeted to us about the issue with their doubts. We read every tweet, maybe we do not answer every, but we read all of them.
---
4. The YouTube channel
Yes, it's maybe happening. We are still figuring out how, the content strategy, etc… but there are plans to bring you the first Pokémon GO channel dedicated to data mining and game research.
Stay tuned.
---
5. Our Generation 3 coverage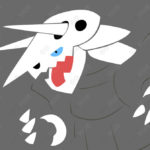 We'll be continuing the Gen 3 coverage and theory crafting. We'll also be publishing a few INITIAL and SPECULATIVE Tier Lists for those Pokémon. No, we have no idea when Gen 3 is coming. Yes, we are still writing about it. Why? Because we want to do two things:
create content ahead of time so we are not overwhelmed when it launches
familiarise our readership with Gen 3 ahead of time, as many have expressed that Gen 2 is the last Generation they are really familiar with
And that's it. If you have any objections, please share it in the comments below. We always read through your comments and we appreciate the time you put into writing them.
Antonio,
GO Hub Admin