Hi there! Welcome to our Gen 3 Hub. This content is currently in "Early Access", so make sure to report bugs and general weirdness. We appreciate your feedback.
Our Pokémon GO Generation 3 Hub holds information on every Pokémon family coming to Pokémon GO in Gen 3. Our goal is to make a central hub where you can familiarise yourself with the new additions in Generation III. There is no release date for Gen 3 yet.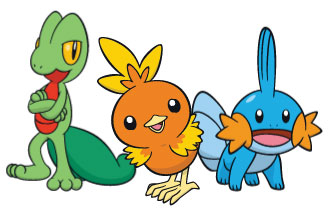 This content is currently in Early Access phase, although you can freely explore and comment on everything you see here. Please tweet to us your feedback, it's much appreciated!
Currently, the published Poké family profiles include the following:
General family overview
"Position in the Meta" theorycrafting
Moveset predictions
Textual description of Shiny Variants (for visually impaired trainers)