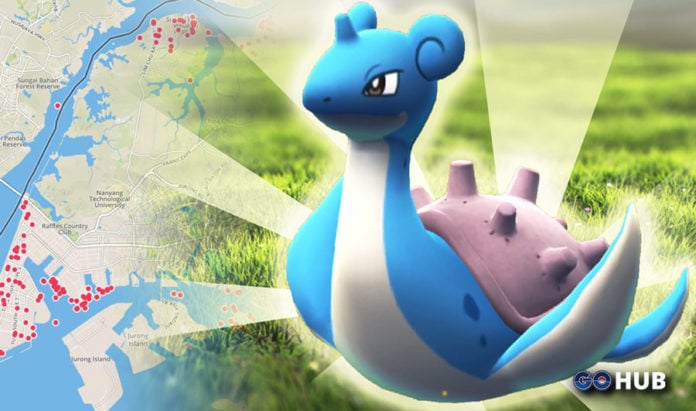 Trainers, there are two interesting mini events taking place in Japan soon. First, a mini Lapras event takes place in the Miyagi prefecture, as a tie in with the recent addition of Lapras as Miyagi ambassador. Second, from October 2 through October 15 2019, raid battles will take place at every McDonald's in Japan (nationwide) from 18:00 to 19:00. Additionally, on October 8 2019, Mewtwo will appear alongside Giratina Origin forme.
Lapras mini event, Miyagi prefecture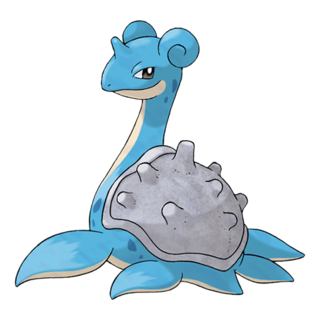 Lapras
Translation: From October 19th (Saturday) to November 4th (Monday), it will be easier to meet La Miyagi support Pokemon # throughout Miyagi Prefecture ! #Pokemon GO
As mentioned before, Pokémon Lapras has been honoured with the title of Official Tourism Ambassador For Miyagi. Lapras is a tourism ambassador for Miyagi since July 08 and is now considered a signature Pokemon for that prefecture. Miyagi prefecture is one of the prefectures affected by a tsunami back in 2011. We still recall a special event that was launched in 2016 by Niantic (Niantic launches a Lapras event in Japan, from November 11th to November 23rd) to help out local tourism and promotion.
10月19日(土)から11月4日(月)まで、宮城県全域で #みやぎ応援ポケモン のラプラスに出会いやすくなります! #ポケモンGO https://t.co/5M9KT8BDYQ

— Pokémon GO Japan (@PokemonGOAppJP) October 1, 2019
Daily Raids at McDonald's in Japan from October 2 to October 15 2019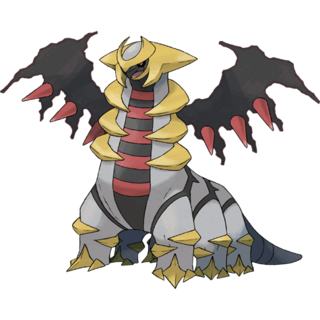 Giratina (Altered)
Translation: A legendary Pokemon appears …⚡ #Raid Battle will be held at McDonald's nationwide from 18:00 to 19:00 every day from 10/2 (Wednesday) to 15 (Tuesday) tomorrow⚡Join the power of your friends and challenge the legendary Pokémon Giratina 💪 Limited to 10/8 (Tue) "Mewtwo" also appears! Don't miss this opportunity🔥 http: // w.mdj.jp/1a12yn # Let's go with McDonald's
This is a second part of a wider McDonald's and Pokemon GO promotion taking place in Japan. McDonald's is an official Pokemon GO partner in Japan, with various events and promotions taking place regularly.
伝説のポケモンが出現…⚡
明日10/2(水)〜15(火)の毎日18:00~19:00、全国のマクドナルドにて #レイドバトル の開催が決定⚡仲間と力を合わせて伝説のポケモン『ギラティナ』に挑もう💪
⚠10/8(火)限定⚠『ミュウツー』も登場!この機会を逃すな🔥 https://t.co/6RyAorPecs#マクドナルドでGOしよう pic.twitter.com/A8PYuLTtCk

— マクドナルド (@McDonaldsJapan) October 1, 2019
マクドナルド店内でもっと #ポケモンGO を楽しもう! #レイドバトル など楽しいイベントを定期的に特集するキャンペーンサイトを公開!ぜひチェックしてね👉 https://t.co/6RyAorPecs#マクドナルドでGOしよう pic.twitter.com/csZ8FSZYh2

— マクドナルド (@McDonaldsJapan) October 1, 2019