Niantic has shared more details on the upcoming Pokémon GO Tour Kanto Event, including a Special Research quest line that leads to encountering a Shiny Ditto and brand a new type of Research called Masterwork Research. We got all the details below!
Kanto Tour's Shiny Ditto Special Research

Trainers who decide to purchase a ticket to the Kanto Tour Event will have the chance to work alongside Professor Willow once again. By completing the Kanto Tour Special Research, you'll learn more about the Pokémon originally discovered in the Kanto region, practice your Trainer skills, and come across some clues related to a mysterious Pokémon. At the end of the Special Research, you'll encounter a Shiny Ditto!
Shiny Ditto's mechanics are still unknown, but we look forward to seeing into which Pokémon form it transforms in Gym and Raid Battles!
Masterwork Research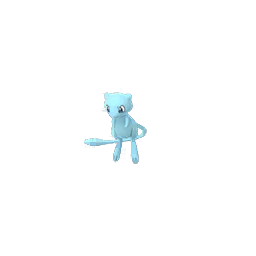 After completing the Pokémon GO Tour: Kanto Special Research, you'll unlock a new kind of research called Masterwork Research, which will take determination and skill to complete. Just completing the first page will require that you receive your platinum Kanto medal.
From there, you'll have to reach level 40, catch 30 Pokémon of each type, spin 151 unique PokéStops, walk 151 km, and more—an incredibly special encounter with Shiny Mew lies at the end of this adventure!
---
Ten Pokémon GO Tour: Kanto Collection Challenges
You'll be able to complete 10 Collection Challenges during Pokémon GO Tour: Kanto! Half of these collections are based on how you'll find and collect the Pokémon during the event.
Red (Trade) or Red (Incense)
Green (Trade) or Green (Incense)
Raid
Research
Evolve
The other Collection Challenges are inspired by locations from the original games!
Pallet Town
Pewter City
Cerulean City
Fuchsia City
Pokémon League
How you complete the Red and Green Collection Challenges will depend on your version. For example, if you're playing the Red Version, all Pokémon in the Red Collection Challenge will be attracted to Incense during the event, but you'll need to trade with a friend in order to complete the Green Collection Challenge.
All these Collection Challenges will be available until Sunday, February 28, 2021, at 7:59 p.m in your local time zone. Please note that Pokémon hatched from Eggs and Shadow Pokémon rescued from Team GO Rocket will not count toward your Collection Challenges.
---
Kanto Tour Event Schedule
The event will be divided into five different location-themed hour blocks, during which Pokémon from the corresponding Collection Challenge will be appearing in the wild! Each location's hour block will happen twice during the event.
The last two hours of the event will include all Pokémon from the prior hours—this will be a great chance to look for any Pokémon you missed earlier in the day!
9:00 a.m. to 10:00 a.m.: Pallet Town
10:00 a.m. to 11:00 a.m.: Pewter City
11:00 a.m. to 12:00 p.m.: Cerulean City
12:00 p.m. to 1:00 p.m.: Fuchsia City
1:00 p.m. to 2:00 p.m.: Pokémon League
2:00 p.m. to 3:00 p.m.: Pallet Town
3:00 p.m. to 4:00 p.m.: Pewter City
4:00 p.m. to 5:00 p.m.: Cerulean City
5:00 p.m. to 6:00 p.m.: Fuchsia City
6:00 p.m. to 7:00 p.m.: Pokémon League
7:00 p.m. to 9:00 p.m.: Pokémon from all previous hours
All times are local time. Each hour will feature music inspired by the original game, curated by none other than Pokémon's original soundtrack composer, Junichi Masuda.