Today's release of 0.59.2 was highly anticipated by a number of players affected with UI bugs and game crashes introduced in 0.59.1.
Unfortunately, it seems that 0.59.2 has fixed little to none of these bugs, as Sightings is still going blank and the game is crashing more than it used to.
We've compiled a data mine of the new version using our automated data mining tools, and the report is looking rather slim. The only notable thing we found is inclusion of two new sponsor codes:
.SALAMANDER
.PLANCHA
There has been another text fix, but nothing noteworthy. Here's the output of our data mine: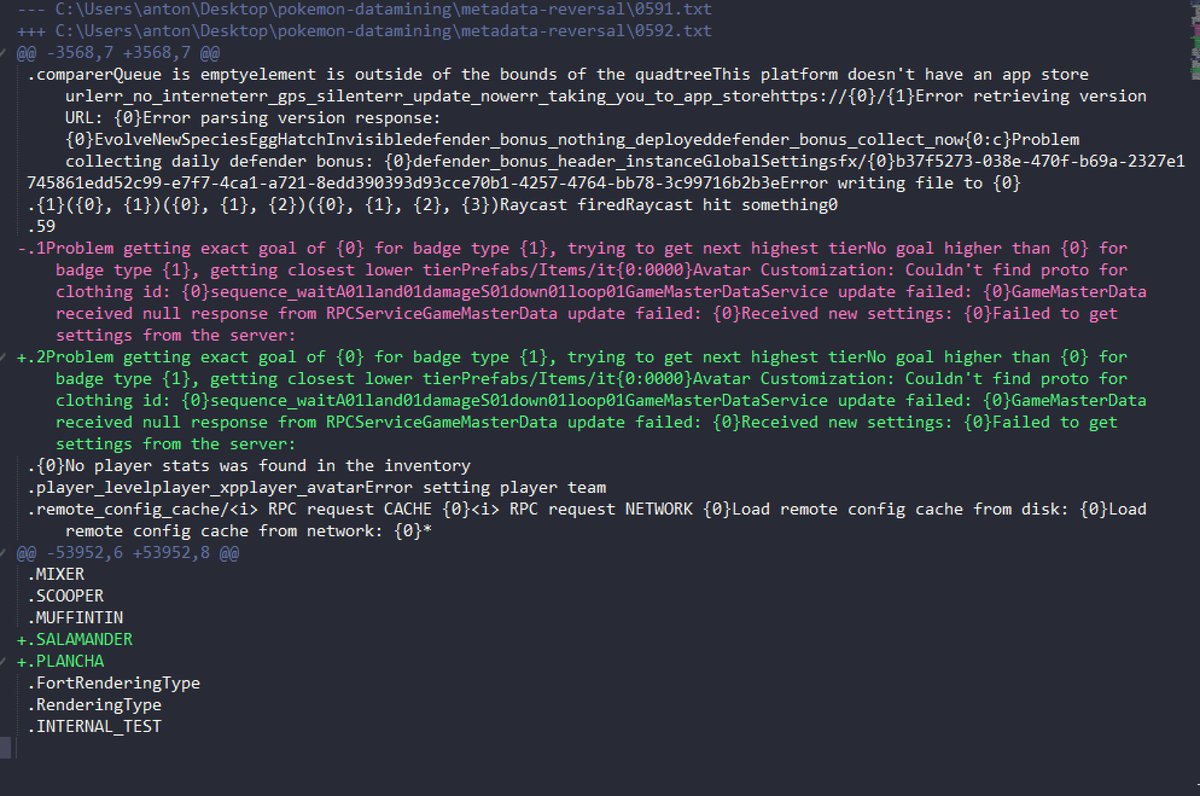 It's not yet known what real world companies this refers to, but the inclusion of these two brings the total in game sponsors count to 22! If they're not fixing bugs, at least Niantic is making deals.
In other news, Niantic confirmed that Shiny Magikarp and Gyarados are still in the wild, even though the Water Festival has ended:
The Water Festival has come to an end, but rare golden Magikarp are still out there. Keep an eye out, Trainers!

— Pokémon GO (@PokemonGoApp) March 29, 2017
There is no release date for other Shiny Pokémon, however, we anticipate it to be very soon. With no other content in sight, it is very likely Niantic will release Shinies in waves, engaging the players and collectors over and over.