Trainers, attention! We have a few news items and PSAs that you need to be aware of, especially if you've updated to 0.145.1 on Android. Your Adventure Sync may have stopped working silently!
0.145.1 stops Adventure Sync ⚠️
Trainers have reported that updating on 0.145.1 can result in Adventure Sync being turned off. If you have recently updated, please be sure to check if your Adventure Sync is turned on, as you will be losing valuable distance, which is super important for the current Adventure Week 2019 event. The bug was mostly reported on Android devices, but we're not really sure if it's limited to Android – please, check if you have been affected when you update.
Additionally, players have also reported that updating the app causes their phone to mark the as "optimized" and reduce the frequency of Adventure Sync's background processes, almost disabling it completely. Samsung and OnePlus devices have been mentioned a lot and we can confirm that it is happening on both vendors. According to Don't Kill My App, Nokia, OnePlus, Huawei and Xiaomi should be the worst offenders in this case.
To check whether this is happening or not, go to Settings > Battery > Battery Optimization and find Pokémon GO.
New Adventure Week clothes are now available in the Style Shop
Two new clothing sets are now available in the Style Shop, called  the Ruin Maniac and the Backpacker. Both sets are quite expensive but they do look amazing, especially the Ruin Maniac!
Ruin Maniac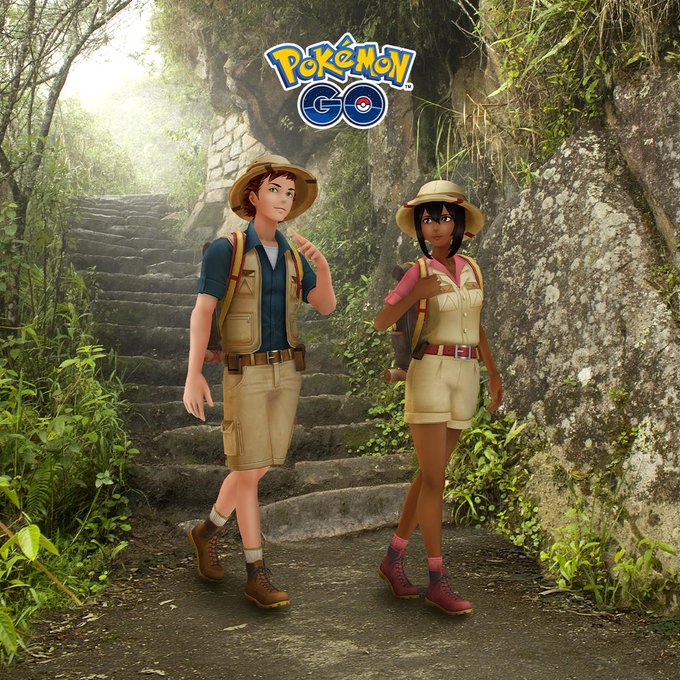 Ruin Maniac is a perfect fit for those looking to sport a Lara Croft look during the Adventure Week. 550 Coins is not cheap, but there only four set pieces which work well together. Unfortunately, we don't see this set as something which can mix and match easily with other clothing items.
Ruin Maniac Clothing Set
Item
Slot
Price
Ruin Maniac Hat
Head
100
Ruin Maniac Outfit
Top
150
Ruin Maniac Backpack
Backpack
150
Ruin Maniac Footwear
Shoes
150
Total
550
Backpacker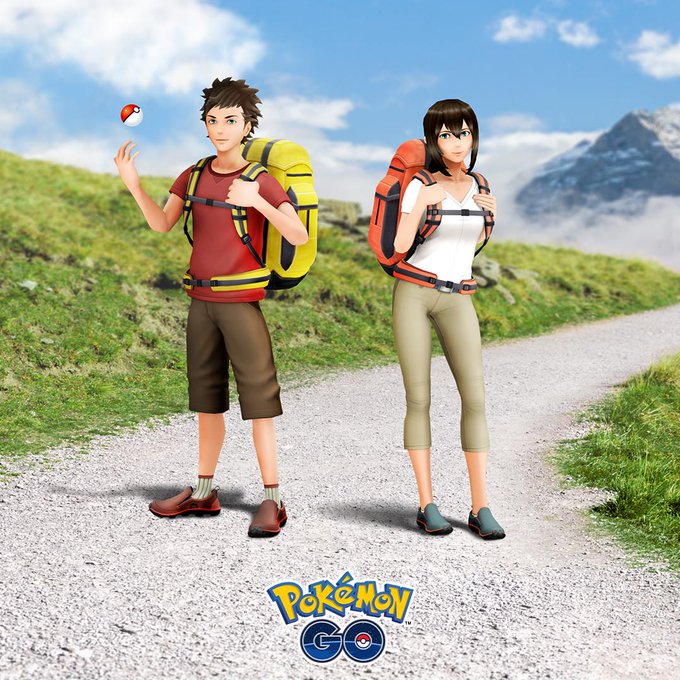 With bright backpacks, questionable shoe styles and khaki pants, the Backpacker outfit will easily fit into any wardrobe, allowing for super easy mix and matching with the stuff you already have. Prices are also lower than the Ruin Maniac, but not by a lot.
Backpacker Clothing Set
Item
Slot
Price
Backpacker Top
Top
80
Backpacker Pack
Backpack
200
Backpacker Capris
Bottom
100
Backpacker Footwear
Shoes
100
Total
480
DTC's guide to Pokemon GO Fest 2019
DTC is a Chicago based Pokemon GO Community that creates videos and traveler guides for players coming to Pokemon GO Fest 2019 Chicago. The video has a few handful tips about Grant Park and we recommend watching it before traveling to Chicago. If you want to learn even more, DTC's website has more information and downloadable guides.
About DTC
DTC is a Pokémon GO community located in Chicago, IL and the northern suburbs. Originally an acronym for Downtown Chicago, DTC has grown to encompass a much wider locale spanning from Woodlawn all the way to Wheeling. Today, we like to think of DTC as a fluid name that represents each and every one of us – whether we're the Dedicated, Dauntless, or Dapper Trainers of Chicagoland, DTC is our home.