April saw a lot of change in Pokémon GO, with the controversial remote raid changes coming into action, and many trainers being incredibly displeased with both the limit of 5 remote raids daily, and the increased cost, rising from 300 coins, to 525 coins for 3 remote raid passes.
#HearUsNiantic came back with a vengeance, with many active influencers and creators calling on Niantic to reverse their decision. Barring an interview with Eurogamer that dropped the same day the news was shared, there has been no communication from Niantic regarding this decision, which has further impacted the community who feel even more that they are not being listened to.
As a results of these actions, many trainers have announced that they are going 'free to play' or F2P, no longer spending any money in game when they previously did. Other trainers have chosen to quit the game entirely, and it is becoming clear the player base has changed their spending habits in a major way since the changes took place.
Mobilegamer reports that 'Pokémon GO took a big hit in April – from February's high of $58m, it was down in March to $42.8m and then again in April to $34.7m, its lowest monthly total since February 2018, over five years ago.'
This works out to roughly a 40% drop over the period, a major drop for any mobile game. In 2022 Pokémon GO annual revenue was over $645 million US dollars according to Statista, which itself was quite a drop from the height of pandemic spending in 2020 and 2021 (figures vary slightly by source).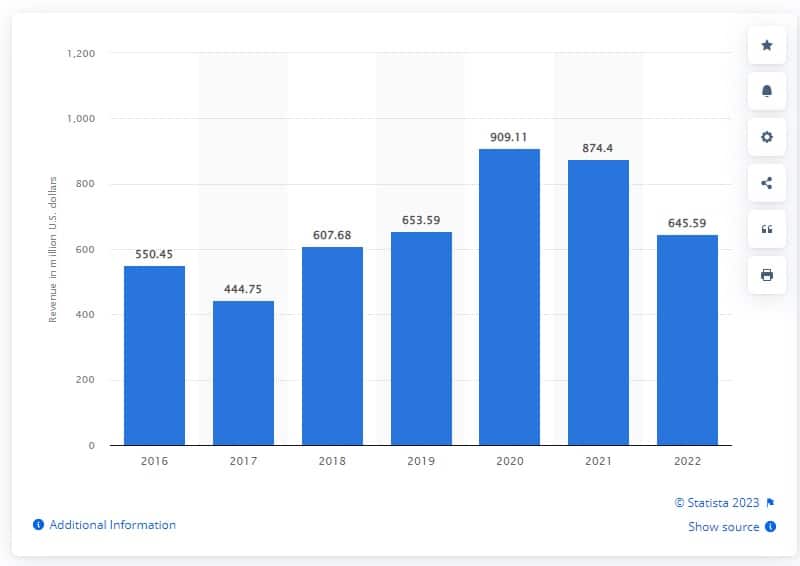 If this trend continues, with $35 million per month and potentially even lower in coming months, we could be set for a record low year for Pokémon GO revenue. The recently announced in person and global GO Fest events will have no doubt provided a boost for Niantic, but will it be enough to recover some of their earnings in May?
Pokémon GO having its worst month in terms of spending in over 5 years is quite a shocking figure, but it shows that many in the community are determined to show Niantic how they feel about these changes. While not all of this drop in revenue will be a direct consequence of the remote raid changes, it is fair to see it has had a major impact on spending.
Have you noticed changes with your own spending, or in your local community? My raid bar would regularly be flooded with invites when I showed online but now it seems a scarce rarity.