Pokémon GO's Remote Raid Passes are becoming more expensive, and Trainers will be capped at a maximum of five Remote Raids per day, Niantic announced today. These changes will go into effect on April 6, 2023, at 11:00 a.m. PDT (GMT-7).
Here are all the details about Pokémon GO's Remote Raid upcoming nerf. Do note that all of this goes live on April 6, 2023.
Pokémon GO's Remote Raids Update
Remote Raid Participation limits
Trainers will be able to participate in a maximum of five Remote Raids per day
This maximum may change and increase for special events

Pricing adjustments
The price of the Remote Raid Pass three-pack will increase to 525 PokéCoins
The price of single Remote Raid Pass will increase to 195 PokéCoins
A Premium Battle Pass three-pack will be added to the shop for the price of 250 PokéCoins
Remote Raid Passes
Remote Raid Passes will be included in the pool of potential rewards for Research Breakthrough
Remote Raid Passes earned via Research Breakthrough will still be subject to the existing inventory limit of three Remote Raid Passes per Trainer
If a Trainer earns a Remote Raid Pass from a Research Breakthrough while at the three Remote Raid Pass Limit, they will receive a Premium Battle Pass instead
Purchases of Remote Raid Pass 3-Packs will still allow you to hold up to 5 Remote Raid Passes if you purchase it with 2 Remote Passes already in your inventory
Candy XL
Trainers who participate in five-star Raids in person will earn more Candy XL than before
How does this compare to what we have today?
Here's a quick overview of pricing, limits, and bonus changes coming with the Remote Raid update on April 6, 2023.
| | | |
| --- | --- | --- |
| | Currently | Updated |
| Remote Raid Pass Price | 100 | 195 |
| Remote Raid Pass Bundle Price (3) | 300 | 525 |
| Premium Battle Pass Bundle Price (3) | – | 250 |
| Remote Raids daily limit | – | 5 |
| Maximum RRPs in inventory | 3 | 3 |
| Maximum RRPs in inventory with bundle purchase | 5 | 5 |
| Additional Candy XL candy from in-person Raids | No | Yes |
Why is Niantic doing this?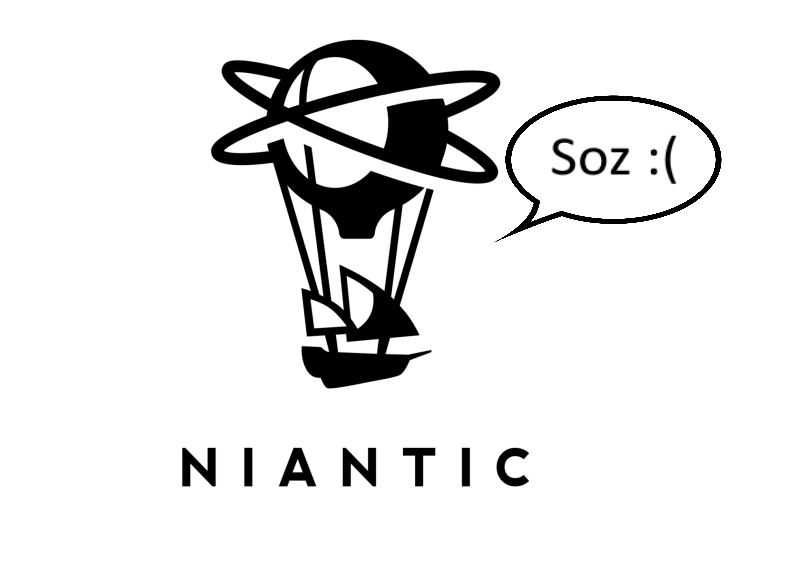 Niantic has shared that Remote Raid Passes have come to dominate the experience of playing Pokémon GO in a way that was never intended. Originally introduced in 2020, Remote Raiding was launched as a knee-jerk reaction to the ongoing COVID-19 pandemic, and grew way out of proportion.
Fortunately, or unfortunately – depending on how you look at it – Niantic is adamant in their direction and adherence to their core values of outdoor gameplay, exploration and socialization. With that being said, they shared the following:
"We feel this is a necessary step toward our goal of preserving and improving the unique experience of playing Pokémon GO – a game we hope you continue to enjoy long into the future."
Where is Niantic's Campfire app in all of this?
Niantic Campfire recently tested Team Up, a native Raid group finder for Pokémon GO, and we found the experience to be both disappointing and brilliant when compared to other Raid Finding apps.
Sure, we were able to complete a Raid or two, and it was incredible when it worked, but it was unstable for the majority of the test. We actually took to Twitter to complain about this, but admitted that the experience was genuinely brilliant when it worked:
We were very critical of Niantic Campfire Team Up feature test earlier today. Got a chance to try it just now and it worked like magic, the fastest and smoothest group finding ever. Such a treat when it works! https://t.co/Z1SF7cMDWi pic.twitter.com/CPYq0OX9bD

— Pokémon GO Hub (@PokemonGOHubNet) March 23, 2023
And we still stand by this – Campfire can be the best integrated and easiest Raid finder for Pokémon GO, but it sorely lacks development time and care at this point. We are not sure why Niantic didn't invest more heavily in Campfire before going ahead with Remote Raid changes, but it would definitely help soften the blow.
It is also baffling to us why the app is still distributed on an invite-only basis, staggering user adoption and usage. Welp, hopefully it improves.
How can you prepare and what to expect?
We already know that a certain percentage of the player base will quit raiding, and potentially quit the game all together. Be prepared that some of your Remote Raiding friends will no longer be interested in doing as many Remote Raids as before.
You should also expect a lot of negativity and backlash online – Pokémon GO players are very vocal about changes like this, so do expect Twitter, Reddit, and Facebook groups to be brimming with feedback.
We strongly recommend that you reach out to your local player base if it is still active. With the new Remote Pass prices, it is less likely that Trainers will be willing to throw in a Remote Raid Pass and fly in to help you. Having a local play group is becoming more important again.
What if you are a rural player, or your local player base has dwindled and you are forced to solo-raid? Well, there is not much you can do beside stockpiling on Remote Raid Passes before April 6, 2023. This is a great advice no mater what type of player you are, as they will be much more expensive moving forward.
And lastly, what if you don't want to change anything, and are willing to spend more money to do remote raids? You will certainly be able to do that, but you are still faced with a cap of 5 daily Remote Raids. There is no escaping from this.