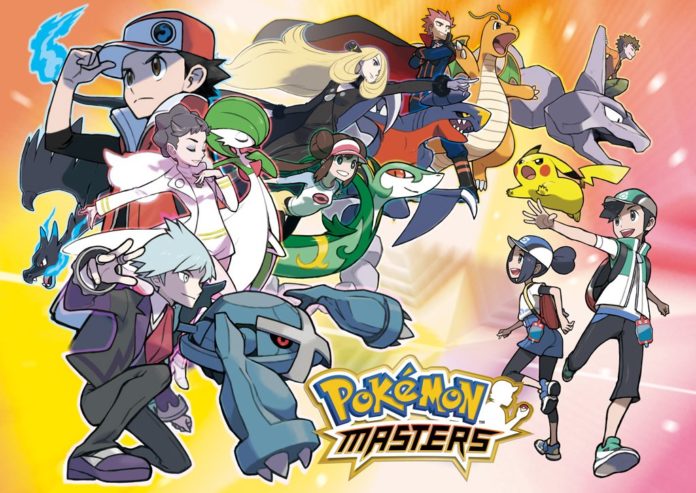 Pre-registration for Pokemon Masters has started, the rumored release date is August 29. Pre-register here.
The game is heavy on micro-transactions, but it doesn't have a stamina meter / energy gauge. You can play the game infinitely.
The game features a story mode through which Sync Pairs can be unlocked
65 Sync Pairs will be available on launch, with more to come in November
---
The pre-registration for Pokemon Masters has started on the official website, as DeNA have lifted the embargo from multiple press outlets and more information is being shared about the game. A handful of new trailers have been released on the official Pokemon Masters Youtube Channel and several features have been unveiled, including the in-game micro transaction system. A special preview version of the game, featuring a small part of content, will be available in Singapore on Android later today and in Canada soon. Progress in the preview version will carry over to the main game when it releases.
The game is story driven and rather similar to Fire Emblem Heroes in a way, as you progress through the story by completing various chapters in order. Micro-transactions are core to the Pokemon Masters experience, but they are mostly fair and allow you to speed up your progress rather than hampering it completely.
Sync Pairs are your way to obtain new Pokemon and power up your team. They can be unlocked through normal game play or through in-app purchases via the Scouting Mission system. The mechanics of obtaining Sync Pairs are standard gacha mechanics – aka loot boxes with varying rarity of collectibles. If you get a duplicate character, it levels up their Sync Move. Each Sync Pair has 6 stats which are fixed and a level that can be increased through standard play. There are special items than increase your level cap and missions that reward increased experience, but these require a separate currency.
Sync Pairs specialize in one or two Types and in one role (Strike, Support and Tech), but they also have various synergies with other Sync Pairs. DeNA has shared that there will be a total of 65 sync pairs to collect at launch, with more to be added later. DeNA also says there will be no stamina meter, so you can play the game as much as you want per day without having to spend any currency or wait out a timer.
According to Serebii, the rumored release date is August 29 2019. You can pre-register on the official website.