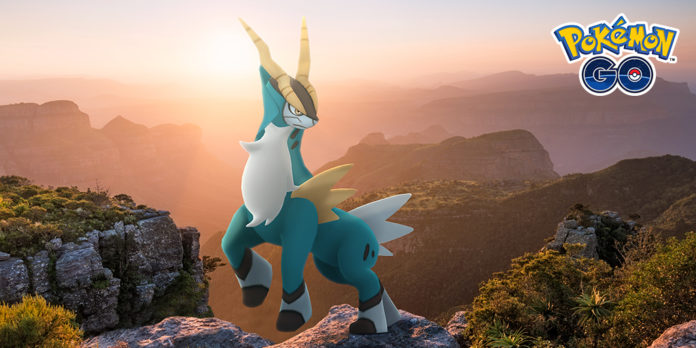 Sacred Sword stats have been added to Game Master, revealing how strong Cobalion's new move truly is. Sacred Sword is a Fighting type move, typically associated with the Swords of Justice group.
Cobalion with Sacred Sword will be available in Raid Battles from Tuesday March 17 2020, at 1:00 p.m. to Monday March 23 2020 at 1:00 p.m. (PDT). Trainers will also have a chance to encounter Cobalion as a GO Battle League reward encounter during this time.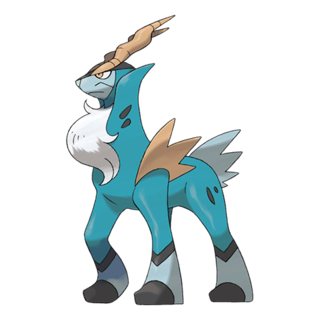 Cobalion
Sacred Sword stats
| Stat | PvE | PvP |
| --- | --- | --- |
| Power | 55 | 60 |
| Energy | 33 | 35 |
| Duration | 1.2s | n/a |
Sacred Sword looks like a solid move in PvE, as it's a 3 bar move with crazy low cooldown. If tied with a better Pokémon than Cobalion, it could be an excellent Fighting type raiding move. In PvP, Sacred Sword looks like a Body Slam clone – you can spam with it, but doesn't deal a lot of damage. Possible for shield baiting.
Game Master data
Credits for Sacred Sword stats go to Poké Miners. This information is data mined and not endorsed by Niantic, and thus is subject to change at any moment.
  template_id: "COMBAT_V0330_MOVE_SACRED_SWORD"
  combat_move {
    unique_id: SACRED_SWORD
    type: POKEMON_TYPE_FIGHTING
    power: 60.0
    vfx_name: "sacred_sword"
    energy_delta: -35

  template_id: "V0330_MOVE_SACRED_SWORD"
  move_settings {
    movement_id: SACRED_SWORD
    animation_id: 5
    pokemon_type: POKEMON_TYPE_FIGHTING
    power: 55.0
    accuracy_chance: 1.0
    stamina_loss_scalar: 0.0099999998
    trainer_level_min: 1
    trainer_level_max: 100
    vfx_name: "sacred_sword"
    duration_ms: 1200
    damage_window_start_ms: 500
    damage_window_end_ms: 1000
    energy_delta: -33
  }

  template_id: "sequence_sacred_sword"
  move_sequence_settings {
    sequence: "anim attacker atk-move"
    sequence: "wait 0.5"
    sequence: "vfx sacred_sword"
    sequence: "sfx attacker 533-0_sacred_sword"
    sequence: "wait 1.5"
    sequence: "sys ui-sync"
    sequence: "sys complete"
  }