Trainers, this is not a drill! The first Safari Zone Global challenge has been announced and it features a shiny Articuno as one of the rewards! Here's what's happening:
On June 30 and July 1 (this weekend), each region of the world and trainers at the Dortmund Safari Zone will participate in the Global research challenge. If they reach Professor Willow's goals, worldwide bonuses will be unlocked:
Safari Zone participants:

complete 100k research tasks
unlocks bonus XP for Pokemon catches

Europe, Middle East and Africa

complete 5M research tasks
unlocks bonus XP from raids

North and South America

complete 5M research tasks
unlocks bonus XP from egg hatches

Asia-Pacific region

complete 5M research tasks
unlocks 1 Hour long lucky eggs
If all of the challenges listed above are completed, the following bonuses will be unlocked worldwide: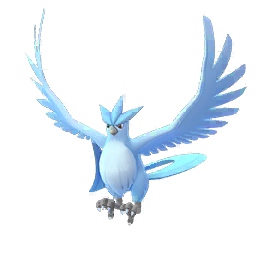 A special, Articuno Day event will take place on Saturday, July 7th, featuring Articuno raid battles for three hours
You will be able to encounter a Shiny Articuno!
Your first Gym spin on Articuno Day  will give you five free Raid Passes
This is a part of Professor Willow's Global Challenge for this summer, and is the first global challenge unveiled under the Pokémon GO Summer 2018 banner. We expect that the future events will feature other Legendary Birds and appropriately great rewards.
You can read our complete Articuno Raid guide here: Articuno Raid Boss, but our DB has already an up-to-date list of great Articuno counters. You should seriously visit and pin the new DB site on your device, it's only going to get better in the weeks to come:
Quick breakdown:
Articuno is double weak to

Rock

, there for strong Rock users shine in this fight. Omastar is surprisingly strong as it takes reduced damage from Ice moves (Articuno has only Ice moves)
Entei and Moltres are great as

Fire

counters
Raikou is an amazing generalist and rips through Articuno efficiently