Trainers, in updates we hadn't quite expected, the sticker feature is being updated! The update aims to make it easier to navigate your sticker collection, and will see them grouped into categories.
Finding the right sticker to add to a gift will be simpler than ever, making sending out to your friends quicker and easier.
Additional Information
There will be several new ways to navigate your sticker collection:
When sending a Gift attached with a Postcard, tap 'add sticker', which will open up the new sticker view. Stickers will be grouped into different categories: Featured, Recent, Messages, Pokémon, Characters and Miscellaneous.
Swiping up on the sticker sheet will show additional stickers in your collection, and you'll be able to swipe up and down through your collection, much like you can your Pokémon storage screen. Tapping on any of the listed categories will take you to that sticker category. For example, clicking the 'Messages' tab will show you any stickers that contain text.
Some categories, like the 'Pokémon' category, will have further sub-sections to allow you to organise them further. You'll be able to organise your Pokémon stickers by region, like the below images.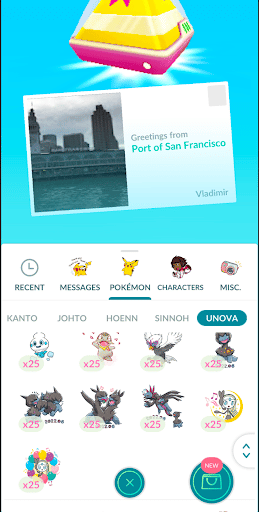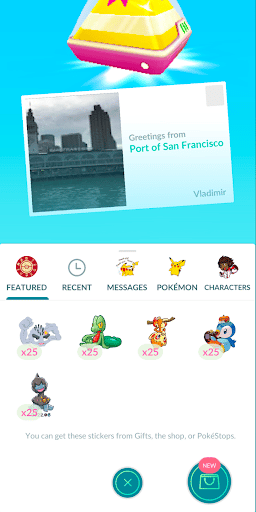 Sticker Sale
To celebrate this new quality of life update, most of the stickers that have ever been in Pokémon GO will be on sale in the Pokémon GO shop. This sale will run from Monday October 31, 2022 at 1pm, until Wednesday November 2, 2022, 1pm PDT. Stickers that haven't been available for a while will be available, so you'll be able to obtain stickers you have missed out on, or accidentally used all of!