All good things must come to an end.
As you surely know by now, this will be the very last Cup in The Silph Arena's long and glorious history. And so even though I slowly faded away from my monthly meta writeups for Silph some time ago (I think it's been over a year now!), I HAD to come back for one last ride together, my friends. Like many of you, I only ever got into PvP because of The Arena, and was a PvP veteran when GBL was still but a twinkle in John Hanke's eye. Many wonderful memories of tournaments and communities, local and remote, that I will cherish always.
And of course: YOU, my dear readers. I am sorry I stepped back, but you all surpassed beyond me and my relatively simple meta overviews. After a while, budget picks became less and less necessary to study as you had more and more tools already at your disposal, built up from the metas of the past.
In short, to paraphrase the great Yoda himself: I am what you grew beyond. That is the true burden of all teachers.
And perhaps, here at the end, you still don't need my simple budget heroes, my rather basic overview of the meta and, of course, off-meta potential wonders. You know, the thrifty AND the nifty stuff. 😉
But I can think of no better way to say a proper goodbye to the good folks at The Silph Arena AND you, my dear friends, than to give this one last go. Together.
One last…"Nifty Or Thrifty"! For old times' sake.
So here we go!
For those who don't remember, this article series serves a few functions. First, it gives a first blush, comprehensive look at the meta for the Innocent Cup, particularly from the perspective of which Pokémon are likely worth the cost of leveling up and adding a second charge move (nifty) and which ones would probably work out fine without heavy investment (thrifty), including some alternatives to the more expensive options. For those on a stardust budget — and/or folks trying to save up some dust for the future — it can be daunting trying to figure out where to spend or not spend it. We all want to field competitive teams of six, but where can we get the best bang for our buck and where should we perhaps instead channel our inner scrooge?
And as always, while I have tried to whittle somewhat, this is likely to be a long read, just to warn you up front! But also as per normal, I'll try to keep it entertaining as well. 😃
Before we dive in, make sure to familiarize yourself with what makes up Innocent Cup. It's Dragon, Fairy, Flying, Psychic, and Water type Pokémon, with with Arbok, Dragalge, Garbodor, and Swalot specifically whitelisted in as well. Excluded are Ice, Fire, Poison and Steel types, plus Altaria, Galarian Zapdos, Galarian Moltres, Galarian Articuno, Cresselia, Hawlucha, Lanturn, Mandibuzz, Mantine, Mew, Alolan Ninetales, Noctowl, Pelipper, Pidgeot, and Trevenant are all specifically banned, as well as all Shadows. The full list and rules are over here, so check that out before reading on.
Now it's time to dive in, but only after one final, unapologetic musical intro. Hit it!
🎼 Oops, let's do this again
🎶 Silph played with our hearts
♫ We got lost in the game
♩ Oh baby, baby
♫ Oops, I think I'm in love
♬ Silph was sent from aboooooove
♪ I'm not that Innocent….
Okay, maybe not one of my greatest ever, but it was either this or a mushy goodbye song like "My Way" or something.
Anyway, in retro style, let's go through this final meta in order of cheapest second move cost all the way to the Legendaries. Here we go!
10,000 Dust/25 Candy
ALOLAN RAICHU
Volt Switch | Thunder Punch & Wild Charge/Psychic
There is a LOT in AhChu's favor here. It resists Flying, Psychic, Electric, and Fighting damage — all very relevant in this format — and wails on all the Waters and Flyers around. As tempting as Grass Knot is for its ability to blow away the Mud Boys (and other Ground types), I think that if you choose NOT to use Wild Charge, it is Psychic (the move, to keep the old inside joke going!) that you want more, as it can at least slap around the important Poison types in the meta (beating ALL of them, whereas Dragalge and Swalot can escape otherwise). That said, the overall more threatening move remains Wild Charge, which obviously has its drawbacks, but is pretty widely unresisted and alone has the power to blow away things like Hypno, Azumarill, and Araquanid.
EMOLGA
Thunder Shock | Discharge & Acrobatics
When I began this article (WAY too long ago now! ), Emolga was a mere footnote here. But that was then, and this is now with the addition of Acrobatics. I still don't know how high Emolga may soar now in PvP, but I know that with THIS meta, it should be off to an impressive start!
SWELLOW
Wing Attack | Sky Attack & Brave Bird
Wait wait wait… Wing Attack and Sky Attack and Brave Bird? Why have you hardly seen any of these used? Well, it's much less tanky than Pidgeot and especially Noctowl, which is why they generally get all the press and poor Swellow usually languishes. But one thing that has always separated Silph from GBL are the spot bans, and in this Cup, it is Noctowl and Pidgeot that are on the outside looking in, allowing Swellow to soar high. And beyond the obvious Electrics and a few Fairies, there really isn't too much that it has to fear. Go fly past the competition!
DARTRIX
Leafage | Brave Bird & Seed Bomb
Poor Decidueye may remain unexciting in PvP, but at least Dartrix now gets its moment in the spotlight as a budget (and with the addition of Leafage, perhaps even better?) Tropius here. I say "perhaps better" despite the fact that Razor Leaf Trop has a better record because of between the two, only Dartrix manages to overcome Dragalge and Clefable (and spicy Togetic). Trop instead shreds things like Hypno, Gliscor, Wobbuffet, Alolan Raichu, and Seaking, so there's certainly room for both, but Dartrix is absolutely the better fit on some teams.
WHIMSICOTT
Fairy Wind | Moonblast & Seed Bomb/Grass Knot
I'm listing Charm and/or Hurricane as options here, but other than the latter sometimes winning the mirror, there's really nothing major they can do that Fairy Wind and Moonblast (along with one of the now-two Grass moves) can't. Only with the speedy charging of Fairy Wind can Whimsie outrace stuff like Azumarill, Tapu Fini, and Whiscash, and Moonblast is more reliable than Hurricane at taking out things like Wobbuffet, Zapdos, and importantly, have the advantage versus Dragalge. As for Grass Knot vs the new Seed Bomb, the former has the power to take down Wobb and Whiscash, while the latter instead now outraces (Fairy Wind) Slurpuff, (Ice Beam) Jellicent, and (Sludge Wave) Swampert. Go with Fairy Wind. You have plenty of other Charm options anyway. For example….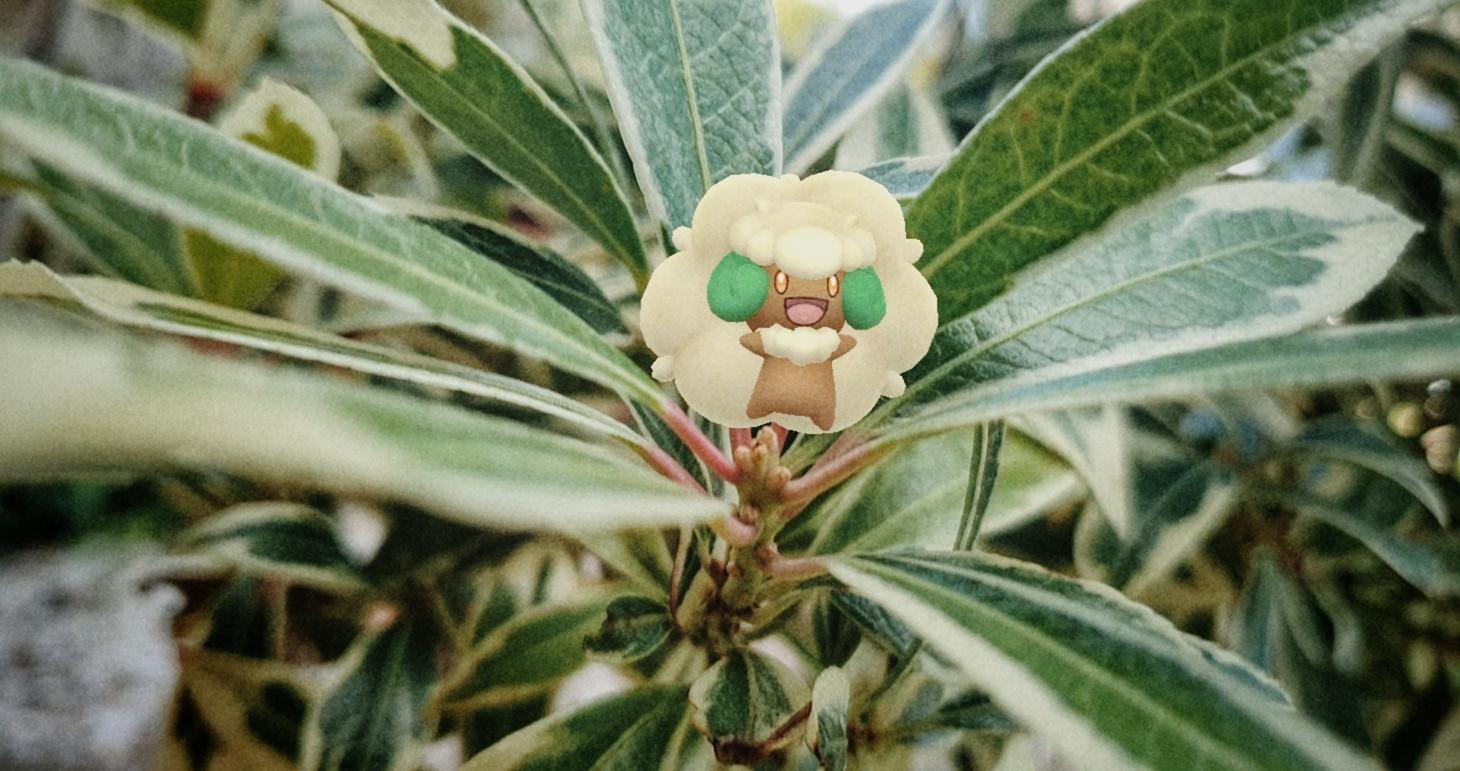 WIGGLYTUFF
Charm | Ice Beam & Disarming Voice
Yes, you definitely want both Ice Beam and the new Disarming Voice for Wiggly to be well-rounded, but as is often the case with Charmers, it can often be best to go for the Charm-down, allowing additional wins against stuff like Dedenne, Tapu Fini, Florges. and several fellow Charmers (assuming they are not also trying to just Charm-down). Wiggly remains among the best, if not THE best, pure Charmer in yet another format.
CLEFABLE
Fairy Wind | Meteor Mash & Moonblast
Fairy Wind is now the way to go here (and likely in many metas yet to come), as Meteor Mash can do some serious work, especially in walloping the other Faires! You can run Psychic as well to also shock Poisons (Swalot and Dragalge in particular), but it's overall a bit weaker than Moonblast, which is needed for wins like Azu, Hypno, Wobbuffet, and most of the Electrics in the meta (Dedenne, Zapdos, and Emolga, specifically).
SWALOT
Infestation | Sludge Bomb & Ice Beam/Gunk Shot
I've written about Swalot before, but only as an often-desperate attempt to show it as a decent thrifty Poison with upside. But never has it really SHOWN that upside like it does here in Innocent Cup. It can swallow all Grasses and Fairies whole, and can also topple things like DDeoxys, Alolan Raichu, Dedenne, Wobbuffet, Seaking, and fellow Poison Garbodor. Give it Ice Beam for coverage instead of big closer Gunk Shot, and while it gives up a couple Fairies (Azumarill, Tapu Fini) and Araquanid, it gains Ice-weak Zapdos and Zweilous instead. Swalot is not only finally a breakout star here at the end of Arena play, but you have legit options with it! You love to see it.
SWAMPERT
Mud Shot | Hydro Cannonᴸ & Earthquake/Sludge Wave
It would be easy to assume that Sludge Wave is clearly THE way to go in this meta filled with Fairies and key Grass types. And there is wisdom in that, as Sludge does indeed conquer every Fairy here except the new Fairy Wind Togetic. But there remains just a strong a case for good old Earthquake instead, as it instead knocks out all the Poisons, plus Zweilous, Jellicent, and enemy Swamperts. I understand the attention being given to Sludge Wave… Innocent Cup IS one of the better fits for it. Just don't put those blinders on too tightly. Earthquake still bears consideration too, depending on the rest of your team.
WHISCASH
Mud Shot | Mud Bomb & Blizzard
Aside from the just-buffed Mud Bomb making Whiscash a bit better anyway, it has one other big thing going for it in this meta that separates it from Swampert: Blizzard, which simply destroys Flyers (Drifblim, Emolga, Jumpluff, Togekiss, Togetic) that Swampert can't touch, as well as Whimsicott for good measure. Sure, Whiscash can't match Swampert's wins versus things like Hypno, Florges, Tapu Fini, or Florges, and usually will lose to Swampert in the head to head, but at least it stands on pretty equal footing in this meta. Some teams will want one, some will want the other. Which do YOU prefer, my friend?
BLASTOISE
Water Gun | Hydro Cannonᴸ & Ice Beam
As always, Blastoise is not exactly exciting, but it can get the job done in a pinch. Its excellent bulk allows it to hang in and beat every meta Fairy that isn't part Water or Grass, and also handles things like Drifblim, Swampert and Whiscash, Swalot and Garbodor, and thanks to Ice Beam, Dragalge, Jumpluff, and (Air Slash) Tropius as well. Nothing flashy, but solid as always.
GOLISOPOD
Shadow Claw | X-Scissor & Liquidation
Golisopod is suddenly interesting now that it has all-new move Liquidation, which brings in new wins like Whiscash (it already beat Swampert), Swalot, Drifblim, and Gliscor. Add to this some surprising wins like Azumarill, Rainy Castform, and Alolan Raichu, and Golisopod may be more spicy than meta itself, but it's certainly on the upswing.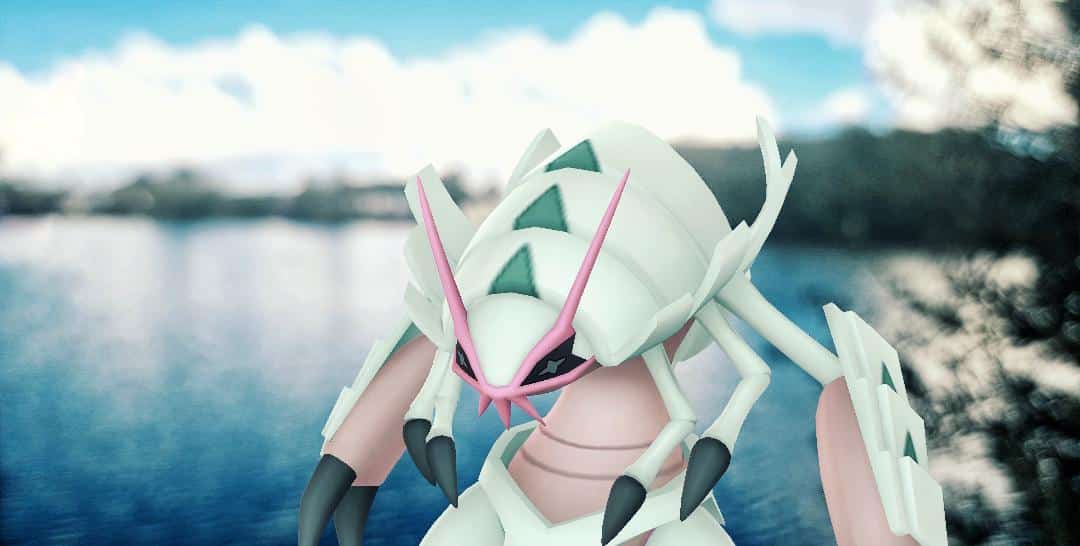 GYARADOS
Dragon Breath | Aqua Tailᴸ & Crunch
Gyarados does just enough to be interesting, including taking out all the Poisons and Dragons in the meta, all Grounds but Quagsire, and stuff like Hypno, Wobbuffet, Jellicent, Rainy Castform, Drifblim, Araquanid. Slurpuff, and even Jumpluff. Not bad, right?
SWOOBAT
Confusion | Psychic Fangs & Aerial Ace
Hey, leave it to me for the oddball picks, especially among the "thrifty" 10ks. Swoobat is NOT a good PvP Pokémon, but it DOES come with Confusion to blow away the scary Poisons, and being a Flyer means it performs well against things like Swampert, Medicham, and the Grasses as well. It also manages to several of the big name Fairies and even Gliscor and Rainy Castform too. Not fantastic, but a lot of potential fun in this final Silph Cup.
50,000 Dust/50 Candy
SEAKING
Poison Jabᴸ | Icy Windᴸ & Drill Runᴸ
One thing that doesn't change, despite all the new Fairy Wind around, is that Seaking still wipes away ALL the Fairies here, even really scary ones like Dedenne and Aromatisse/Slurpuff, even with fast-charging Fairy Wind and their scary Electric and Grass charge moves. With its adaptive moveset, it also handles big Poisons Dragalge and Garbodor, Flyers like Gliscor, Tropius, Emolga, and Jumpluff (and most non-Razor Leaf Grasses in this meta in general), and Dragons like Zweilous. Versatile and a LOT of fun, Seaking earns every bit of its current Top 3 Ranking in Innocent Cup!
JUMPLUFF
Fairy Wind | Energy Ball & Acrobaticsᴸ
So here's one that DOES take a little hit with the redistribution of Fairy Wind (but Jumpie is still pretty good!). Jumpluff beats all the major Fairies except Florges… unless they're running Fairy Wind. But now it loses to FW Clefable, who is likely to suddenly be quite popular, and FW Togetic, who I feel like folks are going to bring as long-desired spice. It also has not a prayer against most Poisons (though it can handle Dragalge thanks to resisting Aqua Tail) but beats most Waters, Wobb, Medicham, Hypno, Zweilous, and even Tropius.
DEDENNE
Thunder Shock | Discharge & Play Rough
When and I other analysts starting looking over this meta, we got very excited about Deedee. Upon further review, I personally like Alolan Raichu better overall, as it knocks out things Dedenne cannot like Hypno, Florges, Drifblim, Jumpluff, Seaking (Deedee does NOT like Poison damage!), Fini, Castform, and Clefable. Dedenne IS still quite good, with its better bulk and Fairy subtyping allowing it unique wins like Wobbuffet, Slurpluff, and Zweilous. And of course, you can always put Deedee AND AhChu on the same team of six….
FLORGES
Fairy Wind | Disarming Voice & Moonblast
So Florges doesn't do anything particularly unique, as it is arguably best running with all Fairy moves. It CAN do some neat things with Vine Whip, like beating Jellicent and winning the mirror, but Fairy Wind is just better, instead taking out Jumpluff, Hypno, Wobbuffet, Whimsicott, Tropius and more.
As for other 50k Fairies:
AROMATISSE is just kind of there. Thunderbolt is nice coverage in this meta in theory, but of course Charm makes it more of a Hail Mary than something to truly threaten all the Waters and Flyers with.
SLURPUFF can operate with Fairy Wind, though it does so much less successfully than others. It's actually probably also best as a Charmer, just, again, a rather unexciting one. At least Flamethrower and Energy Ball are fantastic coverage options if you ever get to throw them!
There is ONE other Fairy well worth mentioning here, though….
AZUMARILL
Bubble | Ice Beam & Hydro Pump/Play Rough
If there's one lesson we learned early on in The Arena, it's that if you allow Azumarill into a meta, it will find a way to become relevant. And lo and behold, here is yet another example. Not even Swalot, Emolga, or Zapdos can safely overcome Azu! And that's on top of all the Fighters, Psychics, Flyers, Mud Boys and fellow Fairies that Azu can strike down. Azumarill is a strong contender here, as it has basically always been in these metas.
JELLICENT
Hex | Surf &/or Shadow Ball &/or Ice Beam
I think I can pretty definitively recommend Hex as the fast move, but after that? Time for a classic side-by-side. My default recommendation is Surf/Shadow Ball, which can get to meaningful wins like Whiscash, Drifblim, and the mirror, but also valid are Surf/Ice Beam and even Beam/Ball work. Ice Beam is basically required to beat Whimsicott, Tropius, Jumpluff, and Dragalge, but can usually do it alongside Ball or Surf. Beam/Ball can beat most of what Surf/Ball and Surf/Beam can except Clefable, Florges, and Slurpuff. I think the basic question is thus: do you need extra coverage versus Grasses and Dragons? If so: Ice Beam. If not? Probably just stick with Surf/Shadow Ball. But there's no "wrong" answer, really. Good luck!
ARAQUANID
Bug Bite | Bubble Beam & Mirror Coat/Bug Buzz
Gotta be that Bug Buzz is the closer to go with, right? Well, yes… but also perhaps no. It's true that only the raw power of Bug Buzz can overcome things like Seaking, Fairy Wind Whimsicott, and Clefable, but as bad a move as Mirror Coat is, it's ALSO true that 'Nid can overcome all the format's Poison types (and win the mirror match) only with Mirror Coat, not Buzz. Do with that information what you will, but I like when I get to highlight secret tech like that.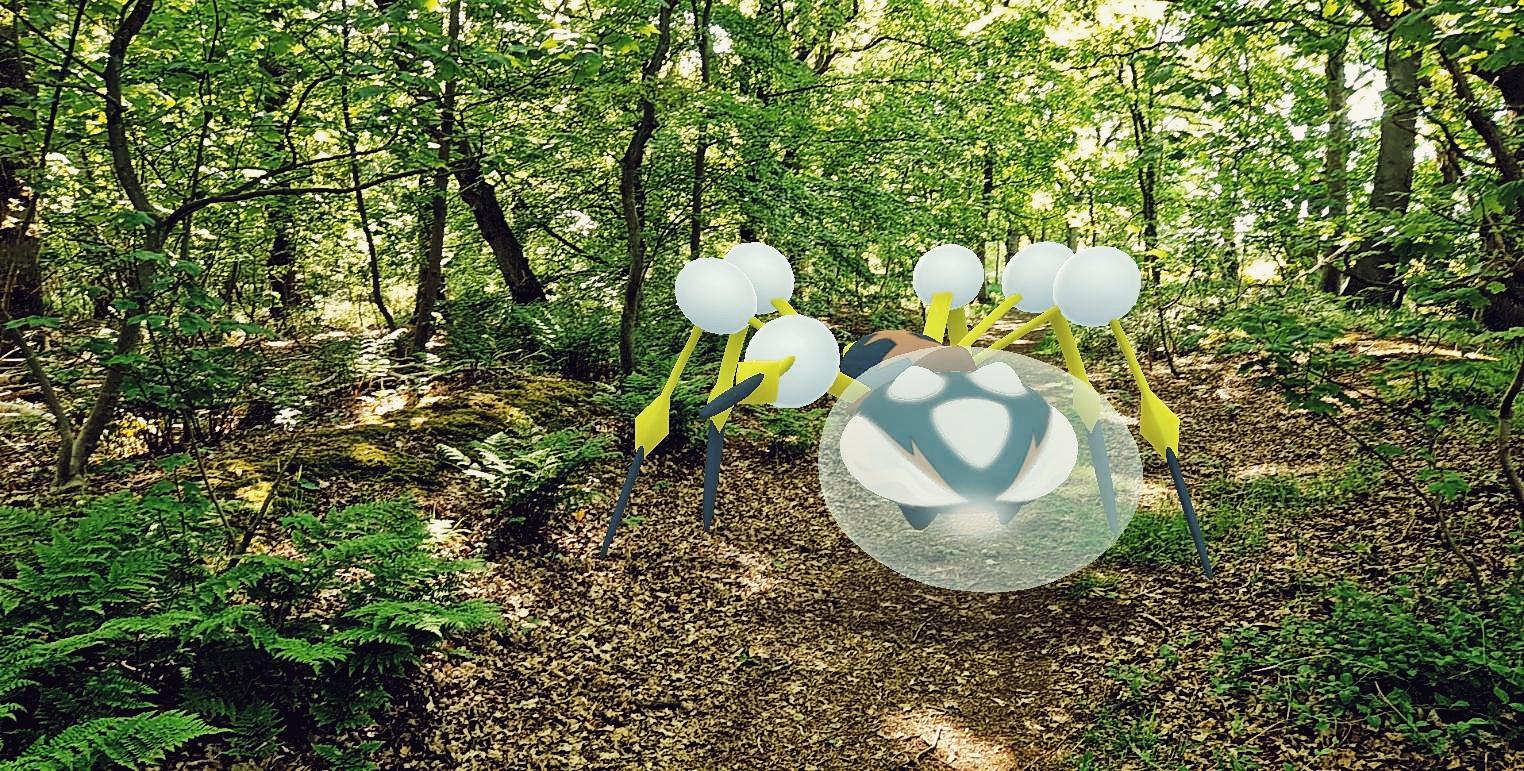 QUAGSIRE
Mud Shot | Stone Edge & Mud Bomb/Earthquake
I still don't think it's quite right to call new Quag toy Mud Bomb a straight upgrade, as there are good things like Earthquake can still do that Bomb can't, like overpowering Azumarill and Swampert. But yes, Mud Bomb is probably the de facto standard now, getting its own nice wins versus things like Seaking, Rainy Castform, Tapu Fini, and Wigglytuff. Lord Quag is certainly more interesting than it was in May!
DRAGALGE
Dragon Tail | Aqua Tail & Gunk Shot/Outrage
Good enough place as any to slide over to the relevant Poison types, since Dragalge masquerades as a Water type with Aqua Tail. But which way to go for the closer? Well, I'll start by saying that either one nets wins versus Araquanid (without Mirror Coat!), Tropius, and Jumpluff. After that, the slightly better record lies with Outrage that can beat Jellicent and Castform with high neutral damage, but I think I STILL lean towards Gunk Shot for its own unique win versus Azumarill and its high pressure versus enemy Fairies, Grasses, and others in the meta. In this case, I'd just keep it simple.
GARBODOR
Infestation | Gunk Shot & Body Slam/Seed Bomb
With a face only a mother could love, here comes the only meta that can also tolerate Garbo. It's still not quite on the same tier as Dragalge and Swalot, but yes, Garbo is legit viable in Innocent Cup. Body Slam is my recommendation for spam alongside the required Gunk Shot, as Slam overwhelms stuff like Wobbuffet and Araquanid. But there is some potential spice here as well if you instead run with Seed Bomb, as you can then beat (Sludge Wave) Swampert and surprise the heck out of Ground and Water types in general.
ARBOK
Acid | Dark Pulse & Acid Spray
And even a small step below Garbodor (there is a sentence is never thought I would write!), we have Arbok with Acid, and NOT the Dragon Tail you might expect instead. While it's true that Tail can beat other Dragons and/or Poisons (Dragalge, Zweilous, and Swalot specifically), it's very poor otherwise. Acid is a bad move, but it does manage to dissolve (see what I did there? I so funny hee hee haha) every non-Psychic Fairy and Grass type in the meta besides Tapu Fini, which is obviously a big deal in this meta.
HYPNO
Confusion | Shadow Ball & Thunder Punch/Ice Punch
Usually an analysis on Hypno means a long debate between competing (and all viable) movesets. Now there ARE several that work outside of my recommendation of Shadow Ball/Thunder Punch, but I am ready to label that the odds on favorite. It just brings the most overall pressure in this meta, especially to the many Water and Flying types (beating Azumarill as one specific example), at the very small cost of being non-ideal versus Grasses… though Hypno doesn't beat Jumpluff or Tropius with Fire OR Ice anyway, so in my mind, no harm, no foul.
FARIGAMARIF
Confusion/Tackle | Psychic Fangs & Thunderbolt
Bittersweet moment here, as it's my last time getting to talk about ol' Geeriffa— um, Giffimar— uh, Jeffomafig? Oh, fine… Girafarig. Yes, I HAVE known how to spell it all these years. 😅 My boy has only gotten better since recieving Psychic Fangs, to the point that it's viable in TWO configurations in this meta: Tackle to overcome fellow Psychics (the type, NOT the move… two long-running jokes in one section! 💪) like Hypno, or Confusion which overpowers Whimsicott, Drifblim, Castform, and Clefable and is, honestly, just the better fast move in general. One last toast to everyone's favorite funky Girafamathingy! It's been real, buddy. Glad you get to go out in style. 🦒
SLOWBRO/SLOWKING
Confusion/Water Gun | Surfᴸ & Ice Beam/Psychic
Slowbro gets the slight nod because I like Confusion/Surf/Ice Beam the best personally (with standout wins versus Jumpluff, Tropius, and Florges), but if you want to instead run Water Gun/Surf/Psychic (the move!), then Slowking or Slowbro work equally well. The unique wins there are basically other Psychic types like DDeoxys and Wobbuffet. Either way, the Super Slow Bros are pretty nifty here! Similar BRUXISH not quite so much though.
CLAYDOL
Confusion | Rock Tomb & Ice Beam/Shadow Ball
Not a strong recommendation, but Claydol does just enough here to be interesting (and that should make the Niantic employee that keeps adding moves to it every couple seasons very happy). With Ice Beam it beats Jumpluff, but beyond that you really want Shadow Ball, I think, which can instead beat Seaking and gives Claydol unique coverage versus Psychics, Flyers, AND Poisons, among others.
MEDICHAM
Counter | Ice Punch & Psychic
Speaking of doing just enough to be interesting, this is one of those rare-ish metas where Medicham is merely okay. It does manage to hold down the Poisons as a good Psychic type should, but beyond that it doesn't really know what it wants to be in this meta, settling for picking off some big names but whiffing on plenty of others. I don't feel great about it myself, but be ready for it to show up in your opponent's six at some point, especially after it absolutely rocked the first Play Pokémon tournaments of the new GBL season.
HONCHKROW
Snarl | Sky Attack & Brave Bird
One final chance to put in a good word for Honch (and end a 50k section with some spice… sniff 😢), one of the ultimate boom or bust options in PvP. Really not much to say than that… just reminding you that it remains out there, lurking, daring you to take a shot with it. High risk, but potentially sky high reward in this final Silph month, folks!
75,000 Dust/75 Candy
TROPIUS
Razor Leaf | Aerial Ace & Leaf Blade
I feel I am contractually obligated to start this section with ol' Banana Chin, specifically to point out a rare disagreement with my good friend Mr. PvPoke, who lists Air Slash as the fast move of choice. Respectfully, I disagree… it is Razor Leaf you want here. Not only does it still manage to beat everything Air Slash can that you most care about, and not only does it shred even scary Water types like Seaking and Jellicent, but it's also THE way for Trop to beat Florges and Electric types like Alolan Raichu and Dedenne. If you want more charge move pressure and such, go with Jumpluff. If you want to just beat stuff down almost regardless of remaining shields, Razor Leaf Tropius is your friend.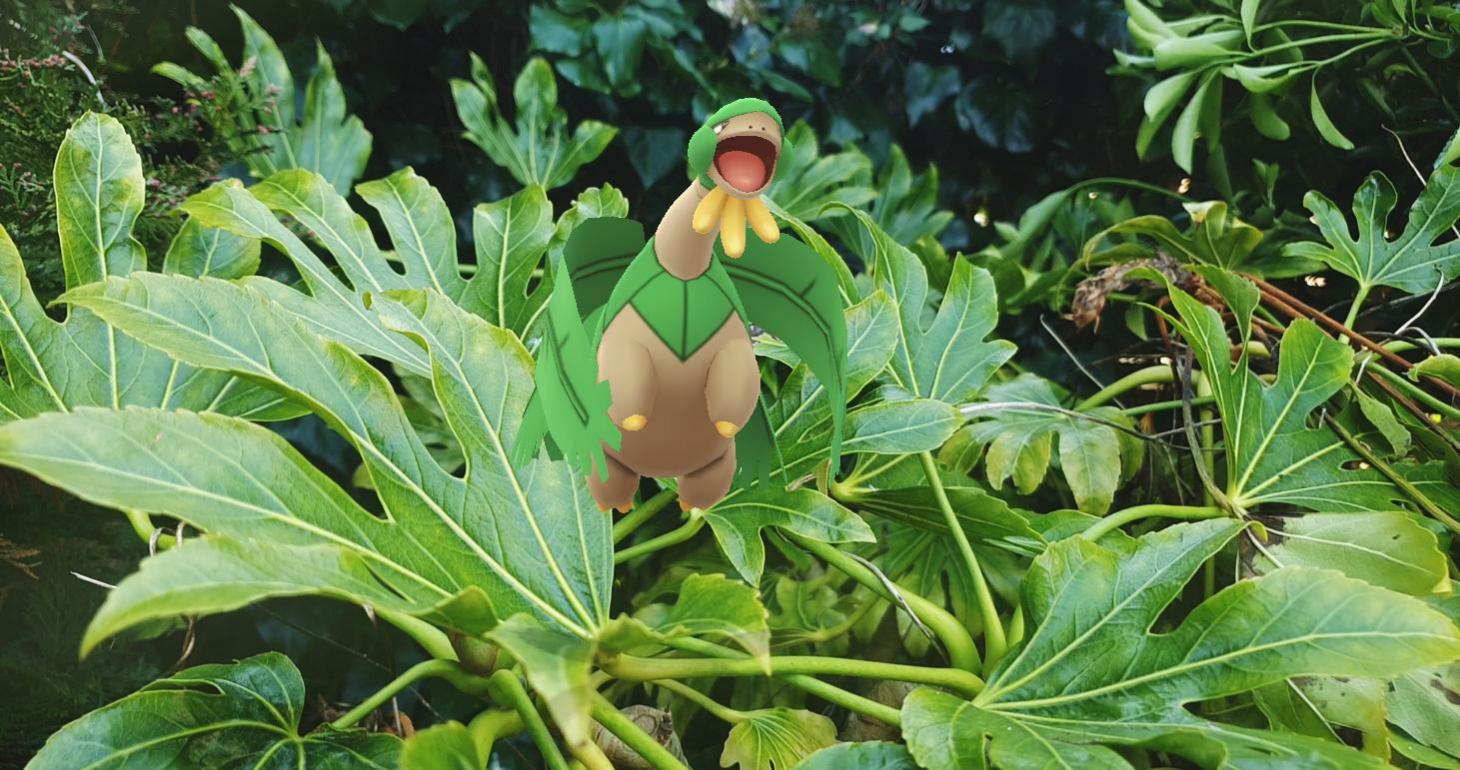 GLISCOR
Wing Attack | Night Slash & Earthquake
Gliscor has plenty of merit in Innocent Cup, able to outlast things like Jumpluff, Whimsicott, Clefable, Wigglytuff, Florges, Whimsicott, Zweilous, Medicham, Emolga, Swampert and many more.
GLIGAR
Wing Attack | Night Slash & Returnᴾ
Honestly, though… purified Gligar is just better than Gliscor. Return is a big equalizing beatstick that allows Gligar to beat everything Gliscor can except Jellicent, Whiscash, and Swalot, and further add on wins against Dragalge, Togekiss, and Gliscor itself! I think Gligar is a big time sleeper in Innocent Cup.
DRIFBLIM
Hex | Icy Wind & Shadow Ball
It just got Mystical Fire, but at least in this meta, I think Blim wants to stick with Icy Wind, which does everything Fire can do plus can beat Flyers like Gliscor and Togetic.
RAINY CASTFORM
Water Gun | Weather Ball (Water) & Thunder
No Lanturn, no problem? Lanturn would indeed be perhaps a bit OP here, but Rainy is juuuuuuust right. Washes away Swalot and Garbo and even resists-all-its-moves Dragalge, Clefable and Togetic and Wigglytuff, and of course a ton of Waters (Jelli, Azu, Fini, Seaking) thanks to Thunder (and Swampert thanks to Weather Ball spam). Someone is definitely going to do well with it this month.
SYLVEON
Qucik Attack | Psyshockᴸ & Moonblast
I mean, you CAN run Sylvie with Charm, but what makes it unique is Quick Attack. That plus Psyshock makes it the Fairy that handles the Poisons, while still doing most of the standard Fairy job (handling Dragons and Fighters and Bugs) and beating most of its fellow Fairies (and Jumpluff!) as well. It is very quietly a great Fairy in this meta.
ZWEILOUS
Dragon Breath | Body Slam & Dark Pulse
Yes yes, it MUST avoid double super effective Fairy damage. And that leaves it with a less than inspiring record against the core meta. But take those away, and it has little to worry about beyond the few Bugs and Fighters in the meta. It beats the other Dragons you're going to see, and obviously dominates Psychic and Ghost types. And being a Dragon means resisting Water and Electric and Grass damage and beating many of those types too. It's far better (and sure to be far more popular) than the simple numbers would indicate.
DRAGONAIR
Dragon Breath | Body Slam & Aqua Tail
Similar story here. The numbers are so-so, for similar reasons as Zweilous, but Dragonair puts out a lot of very spammy neutral damage. And unlike Zweilous, it can handle Seaking, Whiscash, DDeoxys and others.
100,000 Dust/75 Candy
Running out of space (and already WAY out of time), so gonna blow through these briefly….
ZAPDOS is the most interesting Legendary here, even with Emolga now really nipping at its heels. Emolga can overcome Whimsicott, Medicham, and Swalot, but it's still advantage Zapdos with wins versus Seaking, Jelli, Swampert, Gliscor, and Emolga itself. Zappie is still worth it, folks.
It's no Azumarill, but yes, TAPU FINI still puts in some work. While Azu can outlast things like Emolga, Zapdos, Swampert, Gliscor, Florges, Wobb, and DDeoxys, it is Fini that alone can beat Jellicent, Dragalge, Araquanid, and Dedenne. There really IS a good case for both. If you're feeling particularly frisky, maybe literally both on the same team?
Honorable mentions for GUZZLORD (which, unlike Zweilous, at least carries Sludge Bomb to somewhat threaten Fairies), LATIOS (just a Dragon that can wallop Poisons and other things with Luster Purge), DEFENSE DEOXYS (not particularly awesome here, but always a decent filler), and strangely-popular-so-far (according to Cup stats to date) CELEBI.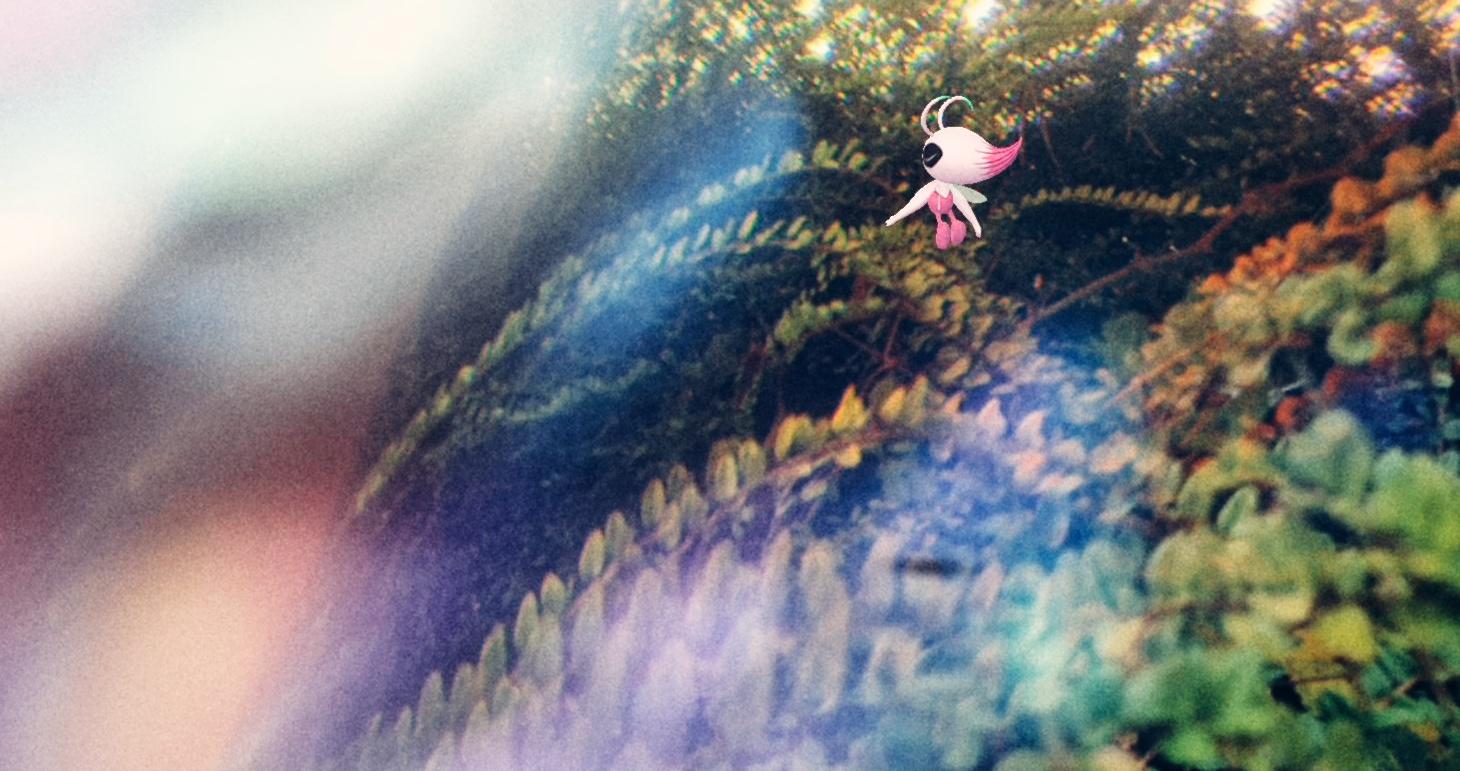 FEELIN' LUCKY?
For those unfamiliar, this final section wraps up with stuff that needs to be pushed far into XL Candy territory. It CAN be great, but we're way past any semblance of "thrifty" at this point. Let's bring this one home!
Staraptor isn't so hot here (partly because there's just not much for Close Combat to do), but STARAVIA has got the sauce, right up there with the surprising Swellow. The downside, of course, is having to max out Staravia just to get to 1468 CP. Worth it? Well that's YOUR call, my friend!
So this one is cheating a bit, because RUFFLET is actually more than viable JUST beyond Level 40, if you max out a hundo at Level 40.5, hitting 1500 CP right on the nose. And it actually performs better in ways than the recommended heavy XL investment variety, having a better shot at beating Hypno and Swalot (while #1 IVs instead takes down only Dragalge and Togekiss instead). Wing Attack/Brave Bird** can't even be held down by the mediocre Aerial Ace. Rufflet is yet another strong bird candidate. If it didn't make sense why Noctowl and Pidgeot were banned yet, this should finally make that case.
VULLABY kinda works too (and is one I KNOW folks have already invested in), obviously with distinct advantages versus Psychics and Ghosts in particular, and it beats plenty else besides. The big risk, of course, is a weakness to Fairy that other birds in this meta don't really have to worry about (at least not in terms of taking super effective damage). While the Flying Normals are more all-arounders, Vullaby is more of a specialist here.
One of my favorite memories from early in my PvP analysis "career" was basically being bullied into writing an expansive analysis on LEDIAN by some Pokémon GO friends on Discord, and then being teased by many members of the early PvP community about it. This was in the days before XL Candy, so Ledian topped out at like 1350 CP then, making it a particuarly nutty venture. But hey, it CAN get to 1500 CP these days, though it's still mere spice and nowhere near meta. But if you took the plunge way back when… hey, this is the last month, right? YOLO!
Mentioned a few times throughout this article, WOBBUFFET is honestly just alright, suffering from some of the same issues as DDeoxys… bulk and Counter alone don't get you so far in this particular meta. Not like they usually do! Wobb works, but this is not the time to build on from scratch, IMO. Smoke 'em if you already got 'em, sure.
And before I ramble on any further… that's a wrap! Thanks for hanging with me to the end… of this article, of course, but also for the many of you that have followed and supported me for four and a half years now. I appreciate and love you all. 💙
Before I go, one final extension of my thanks to my PvP friends, local and around the world, who have lent their own ideas and suggestions over the years and helped teach me to be a better player and student of the game. There are too many to list them all, but a few specific shout-outs to PvPoke, GO Battle Log, PvPIVs.com, PokeMiners, my old friends at GO Stadium for mutually getting each other off the ground in the pre-GBL days, and of course, one final time, to the good folks at The Silph Arena and The Silph Road. Krydos, Drock, Zooeys, the old Meta Team, Steeeeeeeeeeve, Myugenlol, and Dronpes for really launching this multi-year adventure by reaching out to me in the first place, back in simpler times. And to those I ran out of time/brain capacity to mention… you know who you are. Thank you for being here along that journey and walking parts of that (Silph) road with me. And once more, my thanks to all of you, dear readers, for your own encouragement, support, and patience with me over the years.
Okay, I said I wouldn't get sappy again, and specifically that I would NOT use this song, but I think I kind of have to as a musical outro. So with apologies to Ol' Blue Eyes… well, I always HAVE done these reviews… my way.
🎼 And now, the end is near
♫ And so we face the final curtain.
♪ My friends, I'll say it clear:
♬ I stated my case, of which I'm certain!
♫ And more, much more than this
♩ I wrote it myyyyyyy way!
I hope you've enjoyed these analysis articles over the years as much as I've enjoyed preparing and sharing them with you!
All the best, my friends. I hope you have as many happy Silph Arena memories to hold on to as I do. To whatever comes next! Take care, Pokéfriends.
Don't cry because it's over. Smile, because it happened.
— Dr. Seuss