New Pokémon Snap recently released some brand new free downloadable content as an update for those who already own the game. I was excited about this as I loved Pokémon Snap, and free is the best kind of price!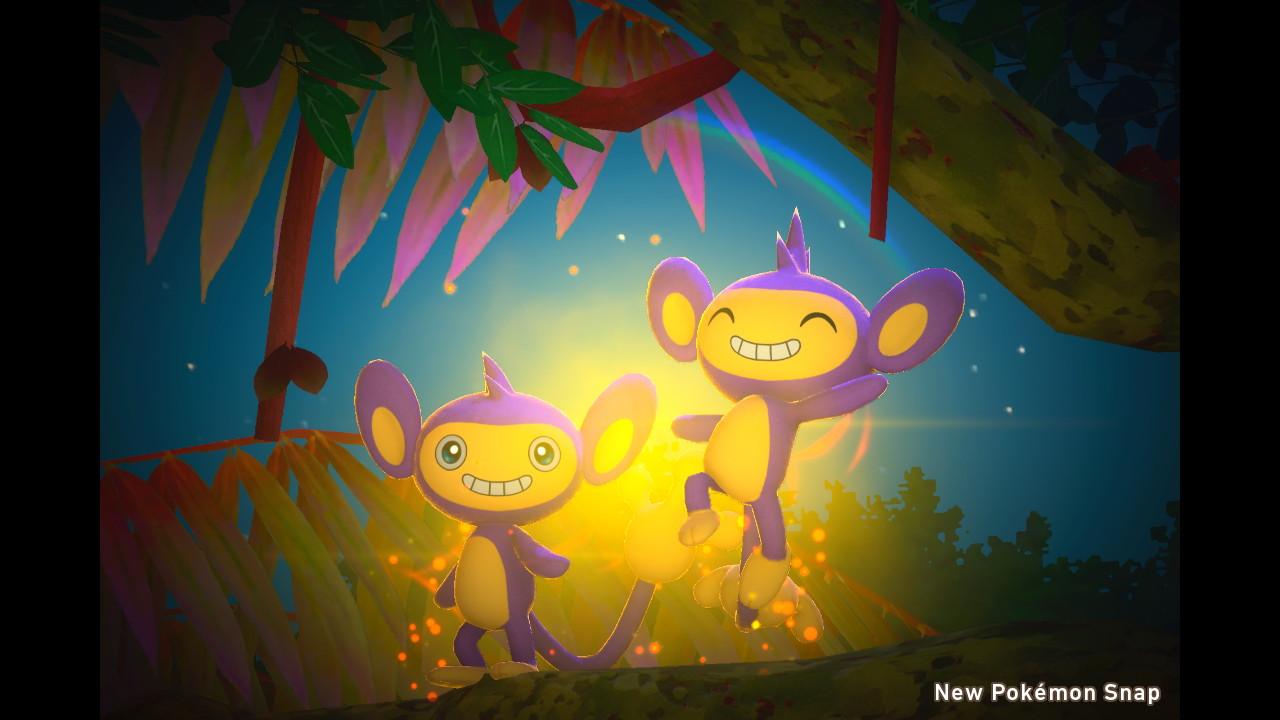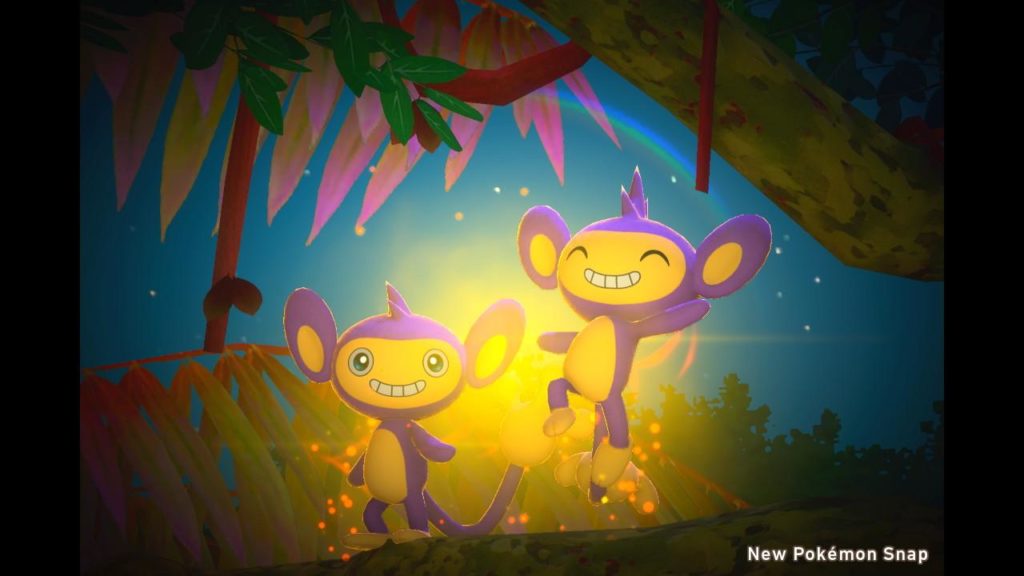 What's New?
This DLC brought with it three new areas and 20 Pokémon that hadn't yet appeared in the Lental Region. Each of the new areas has both a day time and a night time setting, as well as a totally new function with your NEO-ONE vehicle, being shrunk! I won't spoiler all the new Pokémon you can discover, but they appear in some really creative and fun ways, as well as some more challenging ones.
Florio Nature Park Secret Side Path
First up is a new secret side path along the Florio Nature Park, which you unlock with a scan doing the normal Florio Nature Park route, but can then access as a separate area once unlocked. For this, the NEO-ONE is made teeny tiny, so all the Pokémon you meet look enormous! It is really fun to see this new perspective, and it really opens up potential options for future DLC. Seeing Caterpie loom over you, and being nearly stomped on by a giant Dodrio, everything looks so different now you're small.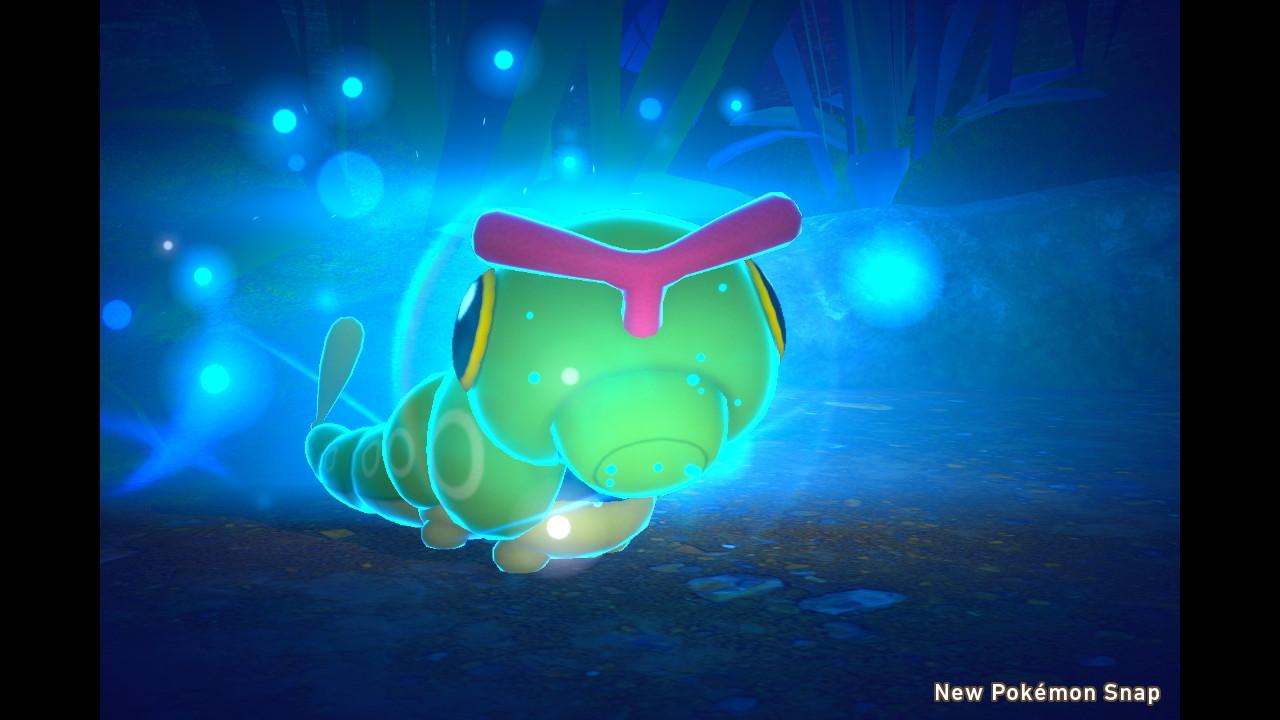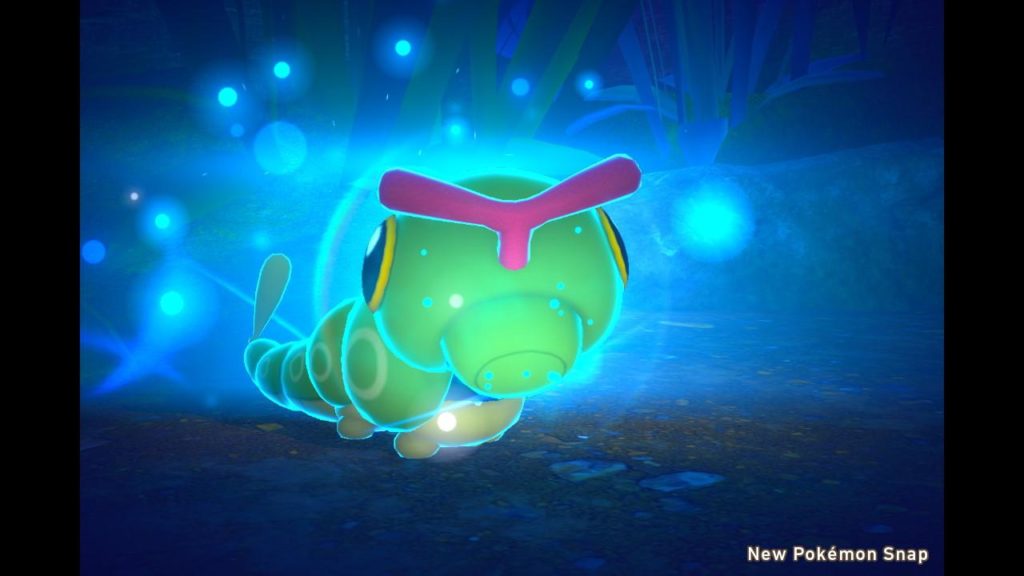 Introducing this new mode via the Florio Nature Park, which is mostly used as a sort of practice area when you first start the game, makes you appreciate it more, and it is just so fun. You can get really up close and personal with the Pokémon for the first time and see them in a totally new and different way.
Belusylva Island's Mightywide River
Next up is the Mightwide River, a route that has you bobbing along in parts, and hurtling down rapids in others, and meeting a whole host of new Pokémon along the way. There are some seriously fun new interactions in this new route, and it doesn't need any unlocking, you can just click on it on the map right away once you have downloaded the DLC. Your tour through a lush jungle, meeting a variety of water types, and Pokémon with a more tropical/jungle theme along the way.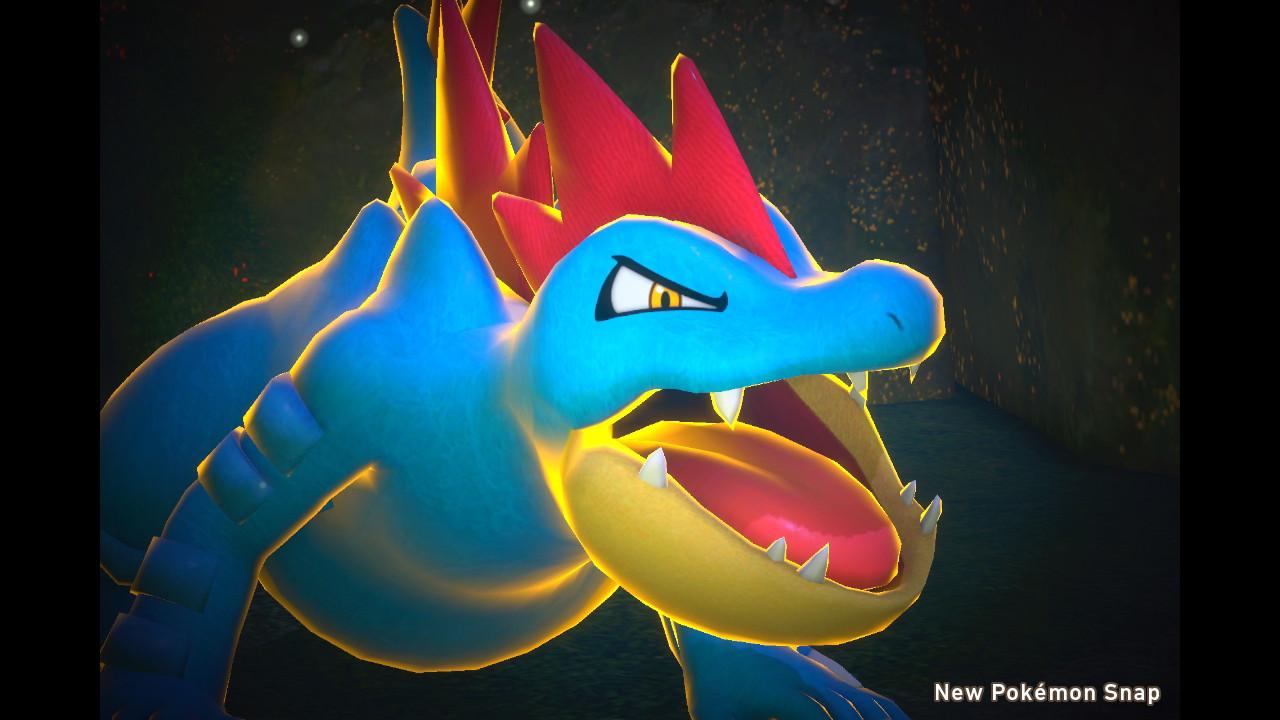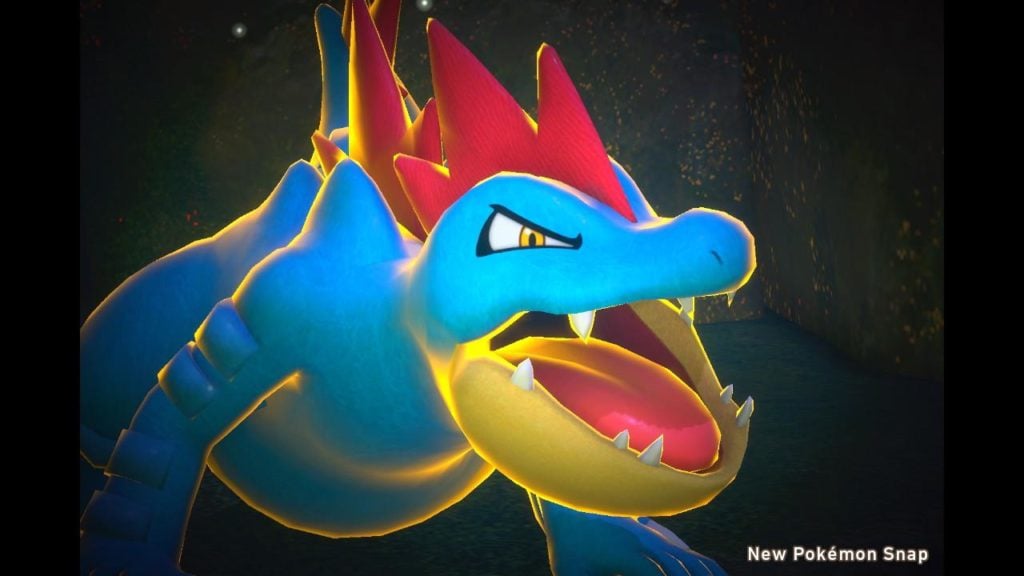 There are some special nods to the OG Pokémon Snap which will bring back some real nostalgia for players who loved the original Snap. The night time stage is particularly beautiful here, and the use of Illuminia Orbs will really enhance your photographs.
Voluca Island's Barren Badlands
And finally, the Barren Badlands are a new desert-themed area with all sorts of surprises contained within. There is plenty of new Pokémon to be discovered here too, from Bug and Poison types to those you would expect to find in the desert. This new zone has most of the new content, and some more complicated interactions to hunt out.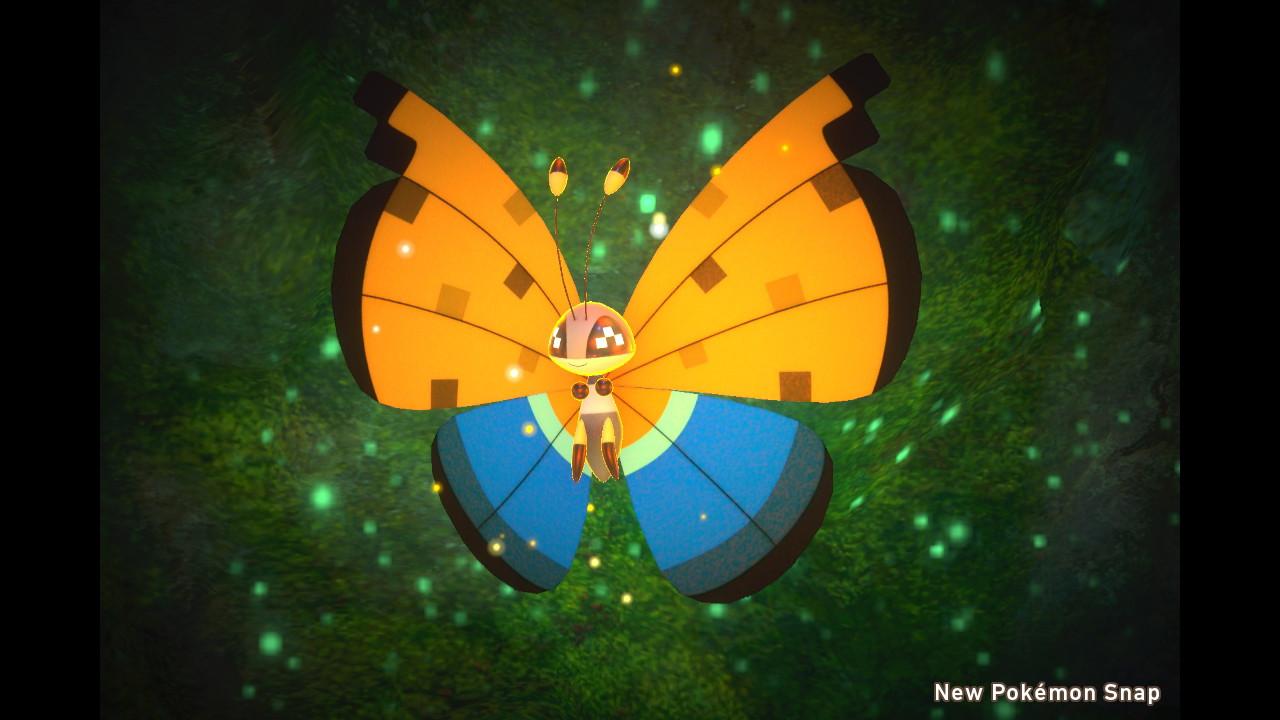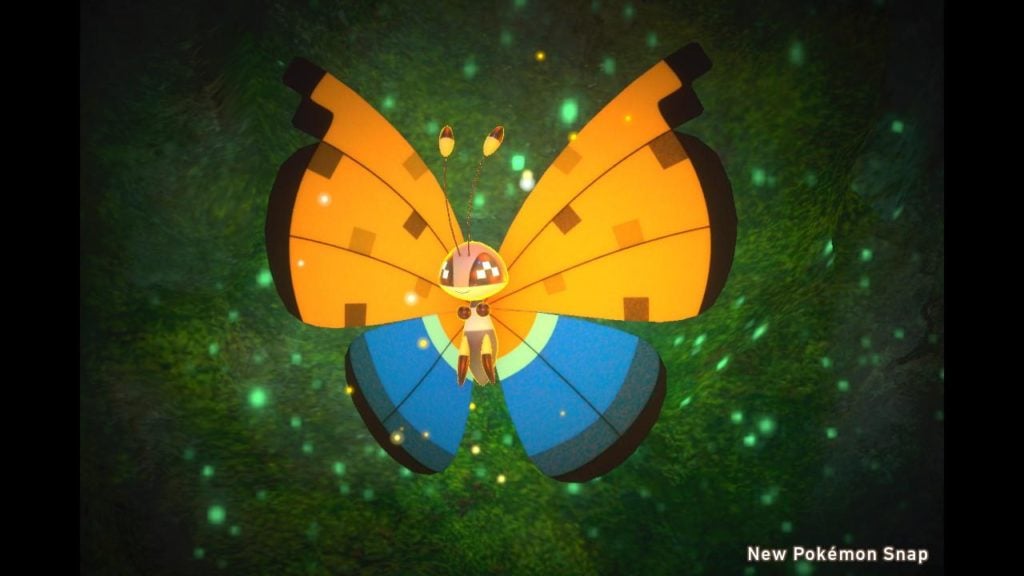 This stage is also automatically unlocked with the new DLC, so you can get right into exploring. Of the 20 new Pokémon you can discover in this DLC, a whopping 10 of them are in this new area!
There is one particularly special Pokemon that will appear in this area once you both the levels for both day and night high enough, so make sure you work on getting all those different star interactions.
Conclusion
If you already have New Pokémon Snap this is a total no brainer, it is free! Get it downloaded and get on with a new adventure. If you haven't got Snap yet, I can't speak highly enough of this game. It is chilled out, and I find I load it up and blink and suddenly several hours have passed without my even realizing! It is lovely and fun to play, and also doesn't impact my carpal tunnel which is always a plus.
This new DLC is hopefully a sign that more will come, and thanks to the new ability to shrink, we could potentially see old areas in new ways. New Pokémon Snap has sold over 2 million copies outside of Japan, which is four times more than the original N64 game, and it has generally been quite well received. As a spin-off Pokémon game, it has outsold Pokémon Dungeon DX, Pokken, Detective Pikachu, and more. Fingers crossed we get more DLC or a sequel!