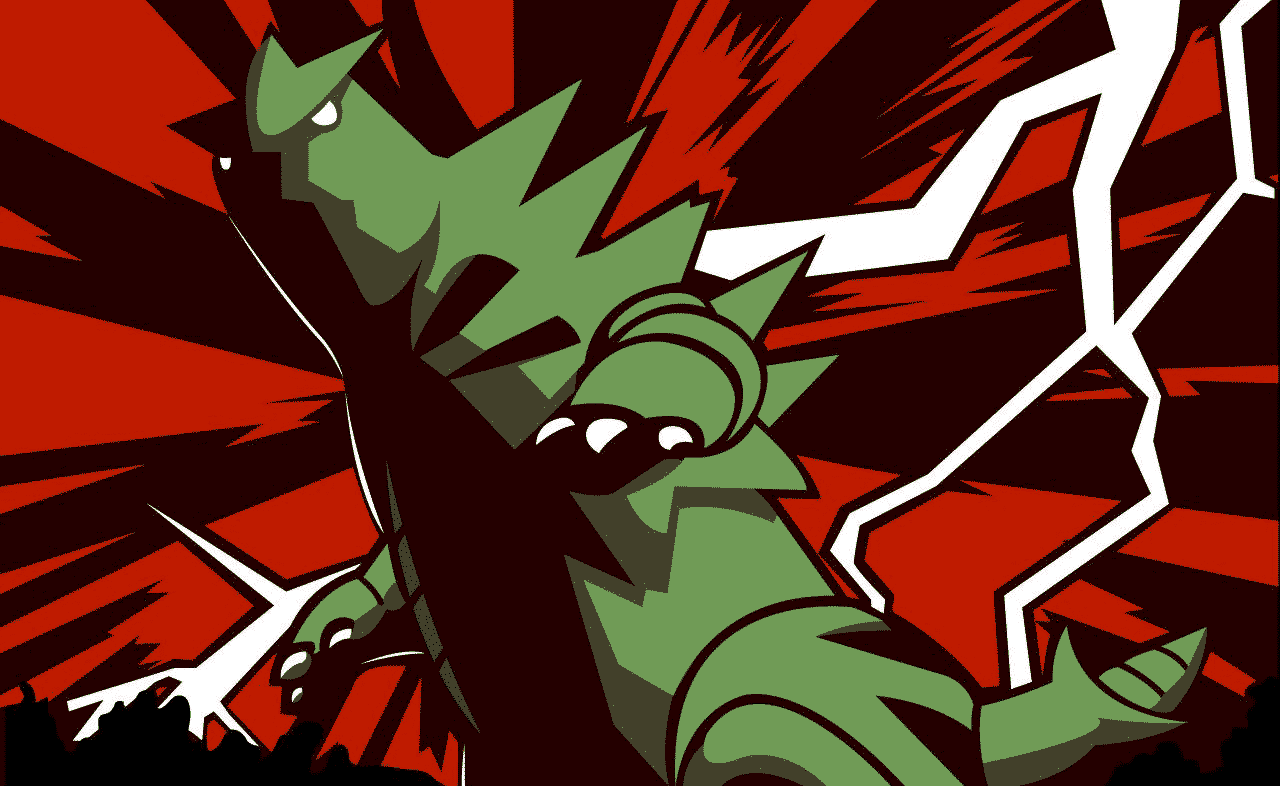 Pokemon GO Generation II Best Movesets
This chart displays all possible and the best (highest DPS) move set for every Pokemon in Generation II. Big shout out to TheSilphRoad for their Global Pokedex, as this chart would not be possible without it.
Be aware trainer: this chart is not opinionated. The best move set is determined by the move combination with highest DPS (with STAB included) and this should not be used as a Tier List of any sort.
Id

Pokemon

Movesets

152
Chikorita

grass

Vine whip 7Grass knot 90

| Move | Type | Power | DPS | STAB DPS |
| --- | --- | --- | --- | --- |
| Vine whip Grass | Grass knot Grass | 7/90 | 23.15 | 28.95 |
| Tackle Normal | Grass knot Grass | 5/90 | 22.30 | 26.65 |
| Vine whip Grass | Energy ball Grass | 7/90 | 17.40 | 21.70 |
| Vine whip Grass | Body slam Normal | 7/50 | 19.00 | 20.45 |
| Tackle Normal | Energy ball Grass | 5/90 | 16.55 | 19.40 |
| Tackle Normal | Body slam Normal | 5/50 | 18.15 | 18.15 |

153
Bayleef

grass

Razor leaf 13Grass knot 90

| Move | Type | Power | DPS | STAB DPS |
| --- | --- | --- | --- | --- |
| Razor leaf Grass | Grass knot Grass | 13/90 | 23.80 | 29.80 |
| Tackle Normal | Grass knot Grass | 5/90 | 22.30 | 26.65 |
| Razor leaf Grass | Energy ball Grass | 13/90 | 18.05 | 22.55 |
| Tackle Normal | Energy ball Grass | 5/90 | 16.55 | 19.40 |
| Razor leaf Grass | Ancient power Rock | 13/70 | 16.50 | 18.15 |
| Tackle Normal | Ancient power Rock | 5/70 | 15.00 | 15.00 |

154
Meganium

grass

Vine whip 7Petal blizzard 110

| Move | Type | Power | DPS | STAB DPS |
| --- | --- | --- | --- | --- |
| Razor leaf Grass | Petal blizzard Grass | 13/110 | 27.65 | 34.60 |
| Vine whip Grass | Petal blizzard Grass | 7/110 | 27.00 | 33.75 |
| Razor leaf Grass | Solar beam Grass | 13/180 | 24.85 | 31.10 |
| Vine whip Grass | Solar beam Grass | 7/180 | 24.20 | 30.25 |
| Razor leaf Grass | Earthquake Ground | 13/120 | 23.15 | 24.80 |
| Vine whip Grass | Earthquake Ground | 7/120 | 22.50 | 23.95 |

155
Cyndaquil

fire

Ember 10Flamethrower 70

| Move | Type | Power | DPS | STAB DPS |
| --- | --- | --- | --- | --- |
| Ember Fire | Flamethrower Fire | 10/70 | 20.90 | 26.15 |
| Tackle Normal | Flamethrower Fire | 5/70 | 20.90 | 24.90 |
| Ember Fire | Flame charge Fire | 10/70 | 14.20 | 17.75 |
| Ember Fire | Swift Normal | 10/60 | 15.70 | 16.95 |
| Tackle Normal | Flame charge Fire | 5/70 | 14.20 | 16.50 |
| Tackle Normal | Swift Normal | 5/60 | 15.70 | 15.70 |

156
Quilava

fire

Ember 10Flamethrower 70

| Move | Type | Power | DPS | STAB DPS |
| --- | --- | --- | --- | --- |
| Ember Fire | Flamethrower Fire | 10/70 | 20.90 | 26.15 |
| Tackle Normal | Flamethrower Fire | 5/70 | 20.90 | 24.90 |
| Ember Fire | Flame charge Fire | 10/70 | 14.20 | 17.75 |
| Ember Fire | Dig Ground | 10/100 | 15.65 | 16.90 |
| Tackle Normal | Flame charge Fire | 5/70 | 14.20 | 16.50 |
| Tackle Normal | Dig Ground | 5/100 | 15.65 | 15.65 |

157
Typhlosion

fire

Ember 10Overheat 160

| Move | Type | Power | DPS | STAB DPS |
| --- | --- | --- | --- | --- |
| Shadow claw Ghost | Overheat Fire | 9/160 | 26.45 | 31.45 |
| Ember Fire | Overheat Fire | 10/160 | 25.00 | 31.25 |
| Shadow claw Ghost | Fire blast Fire | 9/140 | 23.10 | 27.30 |
| Ember Fire | Fire blast Fire | 10/140 | 21.65 | 27.10 |
| Shadow claw Ghost | Solar beam Grass | 9/180 | 24.80 | 24.80 |
| Ember Fire | Solar beam Grass | 10/180 | 23.35 | 24.60 |

158
Totodile

water

Water gun 5Water pulse 70

| Move | Type | Power | DPS | STAB DPS |
| --- | --- | --- | --- | --- |
| Water gun Water | Water pulse Water | 5/70 | 15.95 | 19.90 |
| Scratch Normal | Water pulse Water | 6/70 | 16.95 | 19.65 |
| Water gun Water | Crunch Dark | 5/70 | 15.95 | 17.20 |
| Water gun Water | Aqua jet Water | 5/45 | 13.65 | 17.05 |
| Scratch Normal | Crunch Dark | 6/70 | 16.95 | 16.95 |
| Scratch Normal | Aqua jet Water | 6/45 | 14.65 | 16.80 |

159
Croconaw

water

Water gun 5Water pulse 70

| Move | Type | Power | DPS | STAB DPS |
| --- | --- | --- | --- | --- |
| Water gun Water | Water pulse Water | 5/70 | 15.95 | 19.90 |
| Scratch Normal | Water pulse Water | 6/70 | 16.95 | 19.65 |
| Water gun Water | Ice punch Ice | 5/50 | 18.15 | 19.40 |
| Scratch Normal | Ice punch Ice | 6/50 | 19.15 | 19.15 |
| Water gun Water | Crunch Dark | 5/70 | 15.95 | 17.20 |
| Scratch Normal | Crunch Dark | 6/70 | 16.95 | 16.95 |

160
Feraligatr

water

Water gun 5Hydro pump 130

| Move | Type | Power | DPS | STAB DPS |
| --- | --- | --- | --- | --- |
| Water gun Water | Hydro pump Water | 5/130 | 24.70 | 30.85 |
| Bite Dark | Hydro pump Water | 6/130 | 25.70 | 30.60 |
| Water gun Water | Ice beam Ice | 5/90 | 18.65 | 19.90 |
| Bite Dark | Ice beam Ice | 6/90 | 19.65 | 19.65 |
| Water gun Water | Crunch Dark | 5/70 | 15.95 | 17.20 |
| Bite Dark | Crunch Dark | 6/70 | 16.95 | 16.95 |

161
Sentret

normal

Quick attack 8Grass knot 90

| Move | Type | Power | DPS | STAB DPS |
| --- | --- | --- | --- | --- |
| Scratch Normal | Grass knot Grass | 6/90 | 23.30 | 24.80 |
| Quick attack Normal | Grass knot Grass | 8/90 | 22.30 | 23.55 |
| Scratch Normal | Brick break Fighting | 6/40 | 18.50 | 20.00 |
| Quick attack Normal | Brick break Fighting | 8/40 | 17.50 | 18.75 |
| Scratch Normal | Dig Ground | 6/100 | 16.65 | 18.15 |
| Quick attack Normal | Dig Ground | 8/100 | 15.65 | 16.90 |

162
Furret

normal

Quick attack 8Hyper beam 150

| Move | Type | Power | DPS | STAB DPS |
| --- | --- | --- | --- | --- |
| Quick attack Normal | Hyper beam Normal | 8/150 | 24.75 | 30.90 |
| Sucker punch Dark | Hyper beam Normal | 7/150 | 24.75 | 29.65 |
| Quick attack Normal | Brick break Fighting | 8/40 | 17.50 | 18.75 |
| Sucker punch Dark | Brick break Fighting | 7/40 | 17.50 | 17.50 |
| Quick attack Normal | Dig Ground | 8/100 | 15.65 | 16.90 |
| Sucker punch Dark | Dig Ground | 7/100 | 15.65 | 15.65 |

163
Hoothoot

normal flying

Peck 10Sky attack 70

| Move | Type | Power | DPS | STAB DPS |
| --- | --- | --- | --- | --- |
| Peck Flying | Sky attack Flying | 10/70 | 22.50 | 28.15 |
| Feint attack Dark | Sky attack Flying | 10/70 | 23.05 | 27.45 |
| Peck Flying | Aerial ace Flying | 10/55 | 16.45 | 20.55 |
| Feint attack Dark | Aerial ace Flying | 10/55 | 17.00 | 19.85 |
| Peck Flying | Night shade Ghost | 10/60 | 16.55 | 17.80 |
| Feint attack Dark | Night shade Ghost | 10/60 | 17.10 | 17.10 |

164
Noctowl

normal flying

Wing attack 8Sky attack 70

| Move | Type | Power | DPS | STAB DPS |
| --- | --- | --- | --- | --- |
| Wing attack Flying | Sky attack Flying | 8/70 | 22.50 | 28.15 |
| Extrasensory Psychic | Sky attack Flying | 12/70 | 22.95 | 27.35 |
| Wing attack Flying | Psychic Psychic | 8/100 | 22.85 | 24.10 |
| Extrasensory Psychic | Psychic Psychic | 12/100 | 23.30 | 23.30 |
| Wing attack Flying | Night shade Ghost | 8/60 | 16.55 | 17.80 |
| Extrasensory Psychic | Night shade Ghost | 12/60 | 17.00 | 17.00 |

165
Ledyba

bug flying

Bug bite 5Aerial ace 55

| Move | Type | Power | DPS | STAB DPS |
| --- | --- | --- | --- | --- |
| Bug bite Bug | Aerial ace Flying | 5/55 | 16.45 | 20.55 |
| Tackle Normal | Aerial ace Flying | 5/55 | 16.45 | 19.30 |
| Bug bite Bug | Silver wind Bug | 5/70 | 14.45 | 18.05 |
| Bug bite Bug | Swift Normal | 5/60 | 15.70 | 16.95 |
| Tackle Normal | Silver wind Bug | 5/70 | 14.45 | 16.80 |
| Tackle Normal | Swift Normal | 5/60 | 15.70 | 15.70 |

166
Ledian

bug flying

Bug bite 5Bug buzz 90

| Move | Type | Power | DPS | STAB DPS |
| --- | --- | --- | --- | --- |
| Bug bite Bug | Bug buzz Bug | 5/90 | 17.15 | 21.45 |
| Struggle bug Bug | Bug buzz Bug | 15/90 | 17.15 | 21.45 |
| Bug bite Bug | Aerial ace Flying | 5/55 | 16.45 | 20.55 |
| Struggle bug Bug | Aerial ace Flying | 15/55 | 16.45 | 20.55 |
| Bug bite Bug | Silver wind Bug | 5/70 | 14.45 | 18.05 |
| Struggle bug Bug | Silver wind Bug | 15/70 | 14.45 | 18.05 |

167
Spinarak

bug poison

Bug bite 5Cross poison 40

| Move | Type | Power | DPS | STAB DPS |
| --- | --- | --- | --- | --- |
| Bug bite Bug | Cross poison Poison | 5/40 | 18.35 | 22.90 |
| Bug bite Bug | Signal beam Bug | 5/75 | 17.95 | 22.40 |
| Poison sting Poison | Cross poison Poison | 5/40 | 17.50 | 21.85 |
| Poison sting Poison | Signal beam Bug | 5/75 | 17.10 | 21.35 |
| Bug bite Bug | Night slash Dark | 5/50 | 16.35 | 17.60 |
| Poison sting Poison | Night slash Dark | 5/50 | 15.50 | 16.55 |

168
Ariados

bug poison

Infestation 10Megahorn 90

| Move | Type | Power | DPS | STAB DPS |
| --- | --- | --- | --- | --- |
| Infestation Bug | Megahorn Bug | 10/90 | 25.00 | 31.25 |
| Poison sting Poison | Megahorn Bug | 5/90 | 24.60 | 30.75 |
| Infestation Bug | Cross poison Poison | 10/40 | 17.90 | 22.35 |
| Poison sting Poison | Cross poison Poison | 5/40 | 17.50 | 21.85 |
| Infestation Bug | Shadow sneak Ghost | 10/50 | 13.15 | 14.30 |
| Poison sting Poison | Shadow sneak Ghost | 5/50 | 12.75 | 13.80 |

169
Crobat

poison flying

Air slash 14Sludge bomb 80

| Move | Type | Power | DPS | STAB DPS |
| --- | --- | --- | --- | --- |
| Air slash Flying | Sludge bomb Poison | 14/80 | 23.25 | 29.05 |
| Bite Dark | Sludge bomb Poison | 6/80 | 23.40 | 27.75 |
| Air slash Flying | Shadow ball Ghost | 14/100 | 22.50 | 23.95 |
| Bite Dark | Shadow ball Ghost | 6/100 | 22.65 | 22.65 |
| Air slash Flying | Air cutter Flying | 14/60 | 16.95 | 21.20 |
| Bite Dark | Air cutter Flying | 6/60 | 17.10 | 19.90 |

170
Chinchou

water electric

Bubble 12Thunderbolt 80

| Move | Type | Power | DPS | STAB DPS |
| --- | --- | --- | --- | --- |
| Bubble Water | Thunderbolt Electric | 12/80 | 21.00 | 26.25 |
| Spark Electric | Thunderbolt Electric | 6/80 | 20.30 | 25.35 |
| Bubble Water | Bubble beam Water | 12/45 | 16.85 | 21.05 |
| Spark Electric | Bubble beam Water | 6/45 | 16.15 | 20.15 |
| Bubble Water | Water pulse Water | 12/70 | 15.95 | 19.90 |
| Spark Electric | Water pulse Water | 6/70 | 15.25 | 19.00 |

171
Lanturn

water electric

Water gun 5Thunder 100

| Move | Type | Power | DPS | STAB DPS |
| --- | --- | --- | --- | --- |
| Water gun Water | Thunder Electric | 5/100 | 25.85 | 32.30 |
| Water gun Water | Hydro pump Water | 5/130 | 24.70 | 30.85 |
| Charge beam Electric | Thunder Electric | 8/100 | 24.50 | 30.60 |
| Charge beam Electric | Hydro pump Water | 8/130 | 23.35 | 29.15 |
| Water gun Water | Thunderbolt Electric | 5/80 | 21.00 | 26.25 |
| Charge beam Electric | Thunderbolt Electric | 8/80 | 19.65 | 24.55 |

172
Pichu

electric

Thunder shock 5Thunderbolt 80

| Move | Type | Power | DPS | STAB DPS |
| --- | --- | --- | --- | --- |
| Thunder shock Electric | Thunderbolt Electric | 5/80 | 20.15 | 25.20 |
| Quick attack Normal | Thunderbolt Electric | 8/80 | 21.00 | 25.00 |
| Thunder shock Electric | Thunder punch Electric | 5/45 | 16.65 | 20.85 |
| Quick attack Normal | Thunder punch Electric | 8/45 | 17.50 | 20.65 |
| Thunder shock Electric | Disarming voice Fairy | 5/70 | 13.10 | 14.15 |
| Quick attack Normal | Disarming voice Fairy | 8/70 | 13.95 | 13.95 |

173
Cleffa

fairy

Pound 7Psychic 100

| Move | Type | Power | DPS | STAB DPS |
| --- | --- | --- | --- | --- |
| Pound Normal | Psychic Psychic | 7/100 | 23.70 | 23.70 |
| Zen headbutt Psychic | Psychic Psychic | 12/100 | 23.30 | 23.30 |
| Pound Normal | Grass knot Grass | 7/90 | 23.15 | 23.15 |
| Zen headbutt Psychic | Grass knot Grass | 12/90 | 22.75 | 22.75 |
| Pound Normal | Body slam Normal | 7/50 | 19.00 | 19.00 |
| Pound Normal | Signal beam Bug | 7/75 | 18.80 | 18.80 |
| Zen headbutt Psychic | Body slam Normal | 12/50 | 18.60 | 18.60 |
| Zen headbutt Psychic | Signal beam Bug | 12/75 | 18.40 | 18.40 |
| Pound Normal | Psyshock Psychic | 7/65 | 17.90 | 17.90 |
| Zen headbutt Psychic | Psyshock Psychic | 12/65 | 17.50 | 17.50 |

174
Igglybuff

normal fairy

Pound 7Psychic 100

| Move | Type | Power | DPS | STAB DPS |
| --- | --- | --- | --- | --- |
| Pound Normal | Psychic Psychic | 7/100 | 23.70 | 25.15 |
| Pound Normal | Wild charge Electric | 7/90 | 23.15 | 24.60 |
| Pound Normal | Shadow ball Ghost | 7/100 | 22.50 | 23.95 |
| Pound Normal | Body slam Normal | 7/50 | 19.00 | 23.75 |
| Feint attack Dark | Psychic Psychic | 10/100 | 23.40 | 23.40 |
| Feint attack Dark | Wild charge Electric | 10/90 | 22.85 | 22.85 |
| Feint attack Dark | Shadow ball Ghost | 10/100 | 22.20 | 22.20 |
| Feint attack Dark | Body slam Normal | 10/50 | 18.70 | 22.00 |

175
Togepi

fairy

Peck 10Dazzling gleam 100

| Move | Type | Power | DPS | STAB DPS |
| --- | --- | --- | --- | --- |
| Zen headbutt Psychic | Dazzling gleam Fairy | 12/100 | 19.75 | 23.30 |
| Peck Flying | Dazzling gleam Fairy | 10/100 | 19.30 | 22.85 |
| Hidden power Normal | Dazzling gleam Fairy | 15/100 | 19.30 | 22.85 |
| Zen headbutt Psychic | Psyshock Psychic | 12/65 | 17.50 | 17.50 |
| Peck Flying | Psyshock Psychic | 10/65 | 17.05 | 17.05 |
| Hidden power Normal | Psyshock Psychic | 15/65 | 17.05 | 17.05 |
| Zen headbutt Psychic | Ancient power Rock | 12/70 | 15.45 | 15.45 |
| Peck Flying | Ancient power Rock | 10/70 | 15.00 | 15.00 |
| Hidden power Normal | Ancient power Rock | 15/70 | 15.00 | 15.00 |

176
Togetic

fairy flying

Extrasensory 12Dazzling gleam 100

| Move | Type | Power | DPS | STAB DPS |
| --- | --- | --- | --- | --- |
| Steel wing Steel | Dazzling gleam Fairy | 11/100 | 21.20 | 24.75 |
| Zen headbutt Psychic | Dazzling gleam Fairy | 12/100 | 19.75 | 23.30 |
| Extrasensory Psychic | Dazzling gleam Fairy | 12/100 | 19.75 | 23.30 |
| Hidden power Normal | Dazzling gleam Fairy | 15/100 | 19.30 | 22.85 |
| Steel wing Steel | Aerial ace Flying | 11/55 | 18.35 | 21.20 |
| Zen headbutt Psychic | Aerial ace Flying | 12/55 | 16.90 | 19.75 |
| Extrasensory Psychic | Aerial ace Flying | 12/55 | 16.90 | 19.75 |
| Hidden power Normal | Aerial ace Flying | 15/55 | 16.45 | 19.30 |
| Steel wing Steel | Ancient power Rock | 11/70 | 16.90 | 16.90 |
| Zen headbutt Psychic | Ancient power Rock | 12/70 | 15.45 | 15.45 |
| Extrasensory Psychic | Ancient power Rock | 12/70 | 15.45 | 15.45 |
| Hidden power Normal | Ancient power Rock | 15/70 | 15.00 | 15.00 |

177
Natu

psychic flying

Peck 10Drill peck 60

| Move | Type | Power | DPS | STAB DPS |
| --- | --- | --- | --- | --- |
| Peck Flying | Drill peck Flying | 10/60 | 18.05 | 22.55 |
| Peck Flying | Psyshock Psychic | 10/65 | 17.05 | 21.30 |
| Quick attack Normal | Drill peck Flying | 8/60 | 18.05 | 21.30 |
| Quick attack Normal | Psyshock Psychic | 8/65 | 17.05 | 20.05 |
| Peck Flying | Night shade Ghost | 10/60 | 16.55 | 17.80 |
| Quick attack Normal | Night shade Ghost | 8/60 | 16.55 | 16.55 |

178
Xatu

psychic flying

Air slash 14Futuresight 120

| Move | Type | Power | DPS | STAB DPS |
| --- | --- | --- | --- | --- |
| Air slash Flying | Futuresight Psychic | 14/120 | 28.05 | 35.10 |
| Feint attack Dark | Futuresight Psychic | 10/120 | 27.75 | 33.35 |
| Air slash Flying | Aerial ace Flying | 14/55 | 17.30 | 21.60 |
| Feint attack Dark | Aerial ace Flying | 10/55 | 17.00 | 19.85 |
| Air slash Flying | Ominous wind Ghost | 14/50 | 16.70 | 18.15 |
| Feint attack Dark | Ominous wind Ghost | 10/50 | 16.40 | 16.40 |

179
Mareep

electric

Thunder shock 5Thunderbolt 80

| Move | Type | Power | DPS | STAB DPS |
| --- | --- | --- | --- | --- |
| Thunder shock Electric | Thunderbolt Electric | 5/80 | 20.15 | 25.20 |
| Tackle Normal | Thunderbolt Electric | 5/80 | 21.00 | 25.00 |
| Thunder shock Electric | Discharge Electric | 5/65 | 17.15 | 21.45 |
| Tackle Normal | Discharge Electric | 5/65 | 18.00 | 21.25 |
| Thunder shock Electric | Body slam Normal | 5/50 | 17.30 | 18.35 |
| Tackle Normal | Body slam Normal | 5/50 | 18.15 | 18.15 |

180
Flaaffy

electric

Charge beam 8Thunderbolt 80

| Move | Type | Power | DPS | STAB DPS |
| --- | --- | --- | --- | --- |
| Tackle Normal | Thunderbolt Electric | 5/80 | 21.00 | 25.00 |
| Charge beam Electric | Thunderbolt Electric | 8/80 | 19.65 | 24.55 |
| Tackle Normal | Discharge Electric | 5/65 | 18.00 | 21.25 |
| Charge beam Electric | Discharge Electric | 8/65 | 16.65 | 20.80 |
| Tackle Normal | Power gem Rock | 5/80 | 18.80 | 18.80 |
| Charge beam Electric | Power gem Rock | 8/80 | 17.45 | 18.35 |

181
Ampharos

electric

Charge beam 8Thunder 100

| Move | Type | Power | DPS | STAB DPS |
| --- | --- | --- | --- | --- |
| Volt switch Electric | Thunder Electric | 20/100 | 25.20 | 31.50 |
| Charge beam Electric | Thunder Electric | 8/100 | 24.50 | 30.60 |
| Volt switch Electric | Zap cannon Electric | 20/140 | 23.25 | 29.10 |
| Charge beam Electric | Zap cannon Electric | 8/140 | 22.55 | 28.20 |
| Volt switch Electric | Focus blast Fighting | 20/140 | 24.35 | 25.45 |
| Charge beam Electric | Focus blast Fighting | 8/140 | 23.65 | 24.55 |

182
Bellossom

grass

Razor leaf 13Petal blizzard 110

| Move | Type | Power | DPS | STAB DPS |
| --- | --- | --- | --- | --- |
| Razor leaf Grass | Petal blizzard Grass | 13/110 | 27.65 | 34.60 |
| Acid Poison | Petal blizzard Grass | 9/110 | 26.80 | 32.10 |
| Razor leaf Grass | Leaf blade Grass | 13/70 | 21.10 | 26.40 |
| Acid Poison | Leaf blade Grass | 9/70 | 20.25 | 23.90 |
| Razor leaf Grass | Dazzling gleam Fairy | 13/100 | 20.80 | 22.45 |
| Acid Poison | Dazzling gleam Fairy | 9/100 | 19.95 | 19.95 |

183
Marill

water fairy

Bubble 12Aqua tail 50

| Move | Type | Power | DPS | STAB DPS |
| --- | --- | --- | --- | --- |
| Bubble Water | Aqua tail Water | 12/50 | 18.15 | 22.70 |
| Tackle Normal | Aqua tail Water | 5/50 | 18.15 | 21.45 |
| Bubble Water | Bubble beam Water | 12/45 | 16.85 | 21.05 |
| Tackle Normal | Bubble beam Water | 5/45 | 16.85 | 19.80 |
| Bubble Water | Body slam Normal | 12/50 | 18.15 | 19.40 |
| Tackle Normal | Body slam Normal | 5/50 | 18.15 | 18.15 |

184
Azumarill

water fairy

Bubble 12Hydro pump 130

| Move | Type | Power | DPS | STAB DPS |
| --- | --- | --- | --- | --- |
| Bubble Water | Hydro pump Water | 12/130 | 24.70 | 30.85 |
| Rock smash Fighting | Hydro pump Water | 15/130 | 25.45 | 30.35 |
| Bubble Water | Play rough Fairy | 12/90 | 20.50 | 25.65 |
| Rock smash Fighting | Play rough Fairy | 15/90 | 21.25 | 25.15 |
| Bubble Water | Ice beam Ice | 12/90 | 18.65 | 19.90 |
| Rock smash Fighting | Ice beam Ice | 15/90 | 19.40 | 19.40 |

185
Sudowoodo

rock

Rock throw 12Stone edge 100

| Move | Type | Power | DPS | STAB DPS |
| --- | --- | --- | --- | --- |
| Rock throw Rock | Stone edge Rock | 12/100 | 28.40 | 35.50 |
| Counter Fighting | Stone edge Rock | 12/100 | 28.40 | 33.80 |
| Rock throw Rock | Rock slide Rock | 12/80 | 21.45 | 26.85 |
| Counter Fighting | Rock slide Rock | 12/80 | 21.45 | 25.15 |
| Rock throw Rock | Earthquake Ground | 12/120 | 23.30 | 25.00 |
| Counter Fighting | Earthquake Ground | 12/120 | 23.30 | 23.30 |

186
Politoed

water

Bubble 12Hydro pump 130

| Move | Type | Power | DPS | STAB DPS |
| --- | --- | --- | --- | --- |
| Bubble Water | Hydro pump Water | 12/130 | 24.70 | 30.85 |
| Mud shot Ground | Hydro pump Water | 5/130 | 23.85 | 28.75 |
| Bubble Water | Blizzard Ice | 12/130 | 25.95 | 27.20 |
| Mud shot Ground | Blizzard Ice | 5/130 | 25.10 | 25.10 |
| Bubble Water | Earthquake Ground | 12/120 | 21.65 | 22.90 |
| Mud shot Ground | Earthquake Ground | 5/120 | 20.80 | 20.80 |

187
Hoppip

grass flying

Bullet seed 8Grass knot 90

| Move | Type | Power | DPS | STAB DPS |
| --- | --- | --- | --- | --- |
| Tackle Normal | Grass knot Grass | 5/90 | 22.30 | 26.65 |
| Bullet seed Grass | Grass knot Grass | 8/90 | 20.95 | 26.20 |
| Tackle Normal | Seed bomb Grass | 5/55 | 18.10 | 21.35 |
| Bullet seed Grass | Seed bomb Grass | 8/55 | 16.75 | 20.90 |
| Tackle Normal | Dazzling gleam Fairy | 5/100 | 19.30 | 19.30 |
| Bullet seed Grass | Dazzling gleam Fairy | 8/100 | 17.95 | 18.85 |

188
Skiploom

grass flying

Bullet seed 8Grass knot 90

| Move | Type | Power | DPS | STAB DPS |
| --- | --- | --- | --- | --- |
| Tackle Normal | Grass knot Grass | 5/90 | 22.30 | 26.65 |
| Bullet seed Grass | Grass knot Grass | 8/90 | 20.95 | 26.20 |
| Tackle Normal | Energy ball Grass | 5/90 | 16.55 | 19.40 |
| Tackle Normal | Dazzling gleam Fairy | 5/100 | 19.30 | 19.30 |
| Bullet seed Grass | Energy ball Grass | 8/90 | 15.20 | 18.95 |
| Bullet seed Grass | Dazzling gleam Fairy | 8/100 | 17.95 | 18.85 |

189
Jumpluff

grass flying

Bullet seed 8Solar beam 180

| Move | Type | Power | DPS | STAB DPS |
| --- | --- | --- | --- | --- |
| Bullet seed Grass | Solar beam Grass | 8/180 | 22.00 | 27.50 |
| Infestation Bug | Solar beam Grass | 10/180 | 22.90 | 27.50 |
| Bullet seed Grass | Energy ball Grass | 8/90 | 15.20 | 18.95 |
| Infestation Bug | Energy ball Grass | 10/90 | 16.10 | 18.95 |
| Bullet seed Grass | Dazzling gleam Fairy | 8/100 | 17.95 | 18.85 |
| Infestation Bug | Dazzling gleam Fairy | 10/100 | 18.85 | 18.85 |

190
Aipom

normal

Scratch 6Swift 60

| Move | Type | Power | DPS | STAB DPS |
| --- | --- | --- | --- | --- |
| Scratch Normal | Swift Normal | 6/60 | 16.70 | 20.90 |
| Scratch Normal | Aerial ace Flying | 6/55 | 17.45 | 18.95 |
| Scratch Normal | Low sweep Fighting | 6/40 | 16.55 | 18.05 |
| Astonish Ghost | Swift Normal | 8/60 | 14.35 | 17.05 |
| Astonish Ghost | Aerial ace Flying | 8/55 | 15.10 | 15.10 |
| Astonish Ghost | Low sweep Fighting | 8/40 | 14.20 | 14.20 |

191
Sunkern

grass

Razor leaf 13Grass knot 90

| Move | Type | Power | DPS | STAB DPS |
| --- | --- | --- | --- | --- |
| Razor leaf Grass | Grass knot Grass | 13/90 | 23.80 | 29.80 |
| Cut Normal | Grass knot Grass | 5/90 | 22.30 | 26.65 |
| Razor leaf Grass | Seed bomb Grass | 13/55 | 19.60 | 24.50 |
| Razor leaf Grass | Energy ball Grass | 13/90 | 18.05 | 22.55 |
| Cut Normal | Seed bomb Grass | 5/55 | 18.10 | 21.35 |
| Cut Normal | Energy ball Grass | 5/90 | 16.55 | 19.40 |

192
Sunflora

grass

Bullet seed 8Petal blizzard 110

| Move | Type | Power | DPS | STAB DPS |
| --- | --- | --- | --- | --- |
| Razor leaf Grass | Petal blizzard Grass | 13/110 | 27.65 | 34.60 |
| Razor leaf Grass | Solar beam Grass | 13/180 | 24.85 | 31.10 |
| Bullet seed Grass | Petal blizzard Grass | 8/110 | 24.80 | 31.00 |
| Bullet seed Grass | Solar beam Grass | 8/180 | 22.00 | 27.50 |
| Razor leaf Grass | Sludge bomb Poison | 13/80 | 23.90 | 25.55 |
| Bullet seed Grass | Sludge bomb Poison | 8/80 | 21.05 | 21.95 |

193
Yanma

bug flying

Wing attack 8Aerial ace 55

| Move | Type | Power | DPS | STAB DPS |
| --- | --- | --- | --- | --- |
| Wing attack Flying | Aerial ace Flying | 8/55 | 16.45 | 20.55 |
| Quick attack Normal | Aerial ace Flying | 8/55 | 16.45 | 19.30 |
| Wing attack Flying | Silver wind Bug | 8/70 | 14.45 | 18.05 |
| Quick attack Normal | Silver wind Bug | 8/70 | 14.45 | 16.80 |
| Wing attack Flying | Ancient power Rock | 8/70 | 15.00 | 16.25 |
| Quick attack Normal | Ancient power Rock | 8/70 | 15.00 | 15.00 |

194
Wooper

water ground

Water gun 5Mud bomb 55

| Move | Type | Power | DPS | STAB DPS |
| --- | --- | --- | --- | --- |
| Water gun Water | Mud bomb Ground | 5/55 | 16.95 | 21.20 |
| Mud shot Ground | Mud bomb Ground | 5/55 | 16.10 | 20.15 |
| Water gun Water | Dig Ground | 5/100 | 15.65 | 19.55 |
| Water gun Water | Body slam Normal | 5/50 | 18.15 | 19.40 |
| Mud shot Ground | Dig Ground | 5/100 | 14.80 | 18.50 |
| Mud shot Ground | Body slam Normal | 5/50 | 17.30 | 18.35 |

195
Quagsire

water ground

Water gun 5Stone edge 100

| Move | Type | Power | DPS | STAB DPS |
| --- | --- | --- | --- | --- |
| Water gun Water | Stone edge Rock | 5/100 | 26.75 | 28.00 |
| Water gun Water | Earthquake Ground | 5/120 | 21.65 | 27.10 |
| Mud shot Ground | Stone edge Rock | 5/100 | 25.90 | 26.95 |
| Mud shot Ground | Earthquake Ground | 5/120 | 20.80 | 26.05 |
| Water gun Water | Sludge bomb Poison | 5/80 | 22.40 | 23.65 |
| Mud shot Ground | Sludge bomb Poison | 5/80 | 21.55 | 22.60 |

196
Espeon

psychic

Confusion 20Futuresight 120

| Move | Type | Power | DPS | STAB DPS |
| --- | --- | --- | --- | --- |
| Confusion Psychic | Futuresight Psychic | 20/120 | 28.45 | 35.60 |
| Zen headbutt Psychic | Futuresight Psychic | 12/120 | 27.65 | 34.60 |
| Confusion Psychic | Psychic Psychic | 20/100 | 24.10 | 30.10 |
| Zen headbutt Psychic | Psychic Psychic | 12/100 | 23.30 | 29.10 |
| Confusion Psychic | Psybeam Psychic | 20/70 | 17.20 | 21.45 |
| Zen headbutt Psychic | Psybeam Psychic | 12/70 | 16.40 | 20.45 |

197
Umbreon

dark

Snarl 12Foul play 70

| Move | Type | Power | DPS | STAB DPS |
| --- | --- | --- | --- | --- |
| Feint attack Dark | Foul play Dark | 10/70 | 23.05 | 28.85 |
| Snarl Dark | Foul play Dark | 12/70 | 22.95 | 28.70 |
| Feint attack Dark | Dark pulse Dark | 10/80 | 18.90 | 23.60 |
| Snarl Dark | Dark pulse Dark | 12/80 | 18.80 | 23.45 |

198
Murkrow

dark flying

Feint attack 10Foul play 70

| Move | Type | Power | DPS | STAB DPS |
| --- | --- | --- | --- | --- |
| Feint attack Dark | Foul play Dark | 10/70 | 23.05 | 28.85 |
| Peck Flying | Foul play Dark | 10/70 | 22.50 | 28.15 |
| Feint attack Dark | Dark pulse Dark | 10/80 | 18.90 | 23.60 |
| Feint attack Dark | Drill peck Flying | 10/60 | 18.60 | 23.25 |
| Peck Flying | Dark pulse Dark | 10/80 | 18.35 | 22.90 |
| Peck Flying | Drill peck Flying | 10/60 | 18.05 | 22.55 |

199
Slowking

water psychic

Confusion 20Psychic 100

| Move | Type | Power | DPS | STAB DPS |
| --- | --- | --- | --- | --- |
| Confusion Psychic | Psychic Psychic | 20/100 | 24.10 | 30.10 |
| Confusion Psychic | Blizzard Ice | 20/130 | 27.20 | 28.75 |
| Water gun Water | Psychic Psychic | 5/100 | 22.85 | 28.55 |
| Water gun Water | Blizzard Ice | 5/130 | 25.95 | 27.20 |
| Confusion Psychic | Fire blast Fire | 20/140 | 22.90 | 24.45 |
| Water gun Water | Fire blast Fire | 5/140 | 21.65 | 22.90 |

200
Misdreavus

ghost

Hex 10Ominous wind 50

| Move | Type | Power | DPS | STAB DPS |
| --- | --- | --- | --- | --- |
| Hex Ghost | Ominous wind Ghost | 10/50 | 15.00 | 18.80 |
| Hex Ghost | Dark pulse Dark | 10/80 | 17.50 | 18.55 |
| Astonish Ghost | Ominous wind Ghost | 8/50 | 14.50 | 18.15 |
| Astonish Ghost | Dark pulse Dark | 8/80 | 17.00 | 17.90 |
| Hex Ghost | Shadow sneak Ghost | 10/50 | 12.75 | 16.00 |
| Astonish Ghost | Shadow sneak Ghost | 8/50 | 12.25 | 15.35 |

201
Unown

psychic

Hidden power 15Struggle 35

| Move | Type | Power | DPS | STAB DPS |
| --- | --- | --- | --- | --- |
| Hidden power Normal | Struggle Normal | 15/35 | 12.95 | 12.95 |

202
Wobbuffet

psychic

Counter 12Mirror coat 60

| Move | Type | Power | DPS | STAB DPS |
| --- | --- | --- | --- | --- |
| Counter Fighting | Mirror coat Psychic | 12/60 | 18.20 | 21.05 |
| Splash Water | Mirror coat Psychic | 0/60 | 11.55 | 14.40 |

203
Girafarig

normal psychic

Confusion 20Psychic 100

| Move | Type | Power | DPS | STAB DPS |
| --- | --- | --- | --- | --- |
| Confusion Psychic | Psychic Psychic | 20/100 | 24.10 | 30.10 |
| Tackle Normal | Psychic Psychic | 5/100 | 22.85 | 28.55 |
| Confusion Psychic | Thunderbolt Electric | 20/80 | 22.25 | 23.80 |
| Tackle Normal | Thunderbolt Electric | 5/80 | 21.00 | 22.25 |
| Confusion Psychic | Mirror coat Psychic | 20/60 | 17.80 | 22.20 |
| Tackle Normal | Mirror coat Psychic | 5/60 | 16.55 | 20.65 |

204
Pineco

bug

Bug bite 5Gyro ball 80

| Move | Type | Power | DPS | STAB DPS |
| --- | --- | --- | --- | --- |
| Bug bite Bug | Gyro ball Steel | 5/80 | 17.10 | 18.35 |
| Bug bite Bug | Rock tomb Rock | 5/70 | 15.95 | 17.20 |
| Tackle Normal | Gyro ball Steel | 5/80 | 17.10 | 17.10 |
| Bug bite Bug | Sand tomb Ground | 5/80 | 15.00 | 16.25 |
| Tackle Normal | Rock tomb Rock | 5/70 | 15.95 | 15.95 |
| Tackle Normal | Sand tomb Ground | 5/80 | 15.00 | 15.00 |

205
Forretress

bug steel

Bug bite 5Heavy slam 70

| Move | Type | Power | DPS | STAB DPS |
| --- | --- | --- | --- | --- |
| Struggle bug Bug | Heavy slam Steel | 15/70 | 21.65 | 27.10 |
| Bug bite Bug | Heavy slam Steel | 5/70 | 21.65 | 27.10 |
| Struggle bug Bug | Earthquake Ground | 15/120 | 21.65 | 22.90 |
| Bug bite Bug | Earthquake Ground | 5/120 | 21.65 | 22.90 |
| Struggle bug Bug | Rock tomb Rock | 15/70 | 15.95 | 17.20 |
| Bug bite Bug | Rock tomb Rock | 5/70 | 15.95 | 17.20 |

206
Dunsparce

normal

Bite 6Rock slide 80

| Move | Type | Power | DPS | STAB DPS |
| --- | --- | --- | --- | --- |
| Bite Dark | Rock slide Rock | 6/80 | 20.80 | 20.80 |
| Bite Dark | Drill run Ground | 6/80 | 20.30 | 20.30 |
| Astonish Ghost | Rock slide Rock | 8/80 | 18.45 | 18.45 |
| Astonish Ghost | Drill run Ground | 8/80 | 17.95 | 17.95 |
| Bite Dark | Dig Ground | 6/100 | 16.65 | 16.65 |
| Astonish Ghost | Dig Ground | 8/100 | 14.30 | 14.30 |

207
Gligar

ground flying

Wing attack 8Aerial ace 55

| Move | Type | Power | DPS | STAB DPS |
| --- | --- | --- | --- | --- |
| Wing attack Flying | Aerial ace Flying | 8/55 | 16.45 | 20.55 |
| Wing attack Flying | Dig Ground | 8/100 | 15.65 | 19.55 |
| Fury cutter Bug | Aerial ace Flying | 3/55 | 15.20 | 18.05 |
| Wing attack Flying | Night slash Dark | 8/50 | 16.35 | 17.60 |
| Fury cutter Bug | Dig Ground | 3/100 | 14.40 | 17.05 |
| Fury cutter Bug | Night slash Dark | 3/50 | 15.10 | 15.10 |

208
Steelix

steel ground

Dragon tail 15Earthquake 120

| Move | Type | Power | DPS | STAB DPS |
| --- | --- | --- | --- | --- |
| Iron tail Steel | Earthquake Ground | 15/120 | 23.45 | 29.35 |
| Iron tail Steel | Heavy slam Steel | 15/70 | 23.45 | 29.35 |
| Dragon tail Dragon | Earthquake Ground | 15/120 | 23.45 | 27.65 |
| Dragon tail Dragon | Heavy slam Steel | 15/70 | 23.45 | 27.65 |
| Iron tail Steel | Crunch Dark | 15/70 | 17.75 | 19.45 |
| Dragon tail Dragon | Crunch Dark | 15/70 | 17.75 | 17.75 |

209
Snubbull

fairy

Tackle 5Dazzling gleam 100

| Move | Type | Power | DPS | STAB DPS |
| --- | --- | --- | --- | --- |
| Bite Dark | Dazzling gleam Fairy | 6/100 | 20.30 | 23.85 |
| Tackle Normal | Dazzling gleam Fairy | 5/100 | 19.30 | 22.85 |
| Bite Dark | Brick break Fighting | 6/40 | 18.50 | 18.50 |
| Tackle Normal | Brick break Fighting | 5/40 | 17.50 | 17.50 |
| Bite Dark | Crunch Dark | 6/70 | 16.95 | 16.95 |
| Tackle Normal | Crunch Dark | 5/70 | 15.95 | 15.95 |

210
Granbull

fairy

Snarl 12Close combat 100

| Move | Type | Power | DPS | STAB DPS |
| --- | --- | --- | --- | --- |
| Bite Dark | Close combat Fighting | 6/100 | 27.75 | 27.75 |
| Snarl Dark | Close combat Fighting | 12/100 | 27.20 | 27.20 |
| Bite Dark | Play rough Fairy | 6/90 | 21.50 | 25.40 |
| Snarl Dark | Play rough Fairy | 12/90 | 20.95 | 24.85 |
| Bite Dark | Crunch Dark | 6/70 | 16.95 | 16.95 |
| Snarl Dark | Crunch Dark | 12/70 | 16.40 | 16.40 |

211
Qwilfish

water poison

Water gun 5Sludge wave 110

| Move | Type | Power | DPS | STAB DPS |
| --- | --- | --- | --- | --- |
| Water gun Water | Sludge wave Poison | 5/110 | 22.20 | 27.75 |
| Poison sting Poison | Sludge wave Poison | 5/110 | 21.35 | 26.70 |
| Water gun Water | Aqua tail Water | 5/50 | 18.15 | 22.70 |
| Poison sting Poison | Aqua tail Water | 5/50 | 17.30 | 21.65 |
| Water gun Water | Ice beam Ice | 5/90 | 18.65 | 19.90 |
| Poison sting Poison | Ice beam Ice | 5/90 | 17.80 | 18.85 |

212
Scizor

bug steel

Fury cutter 3Iron head 60

| Move | Type | Power | DPS | STAB DPS |
| --- | --- | --- | --- | --- |
| Bullet punch Steel | Iron head Steel | 9/60 | 20.80 | 26.00 |
| Fury cutter Bug | Iron head Steel | 3/60 | 19.55 | 24.45 |
| Bullet punch Steel | X scissor Bug | 9/45 | 19.05 | 23.85 |
| Fury cutter Bug | X scissor Bug | 3/45 | 17.80 | 22.30 |
| Bullet punch Steel | Night slash Dark | 9/50 | 16.35 | 17.60 |
| Fury cutter Bug | Night slash Dark | 3/50 | 15.10 | 16.05 |

213
Shuckle

bug rock

Rock throw 12Stone edge 100

| Move | Type | Power | DPS | STAB DPS |
| --- | --- | --- | --- | --- |
| Rock throw Rock | Stone edge Rock | 12/100 | 28.40 | 35.50 |
| Struggle bug Bug | Stone edge Rock | 15/100 | 26.75 | 33.40 |
| Rock throw Rock | Rock blast Rock | 12/50 | 18.55 | 23.25 |
| Struggle bug Bug | Rock blast Rock | 15/50 | 16.90 | 21.15 |
| Rock throw Rock | Gyro ball Steel | 12/80 | 18.75 | 20.45 |
| Struggle bug Bug | Gyro ball Steel | 15/80 | 17.10 | 18.35 |

214
Heracross

bug fighting

Counter 12Close combat 100

| Move | Type | Power | DPS | STAB DPS |
| --- | --- | --- | --- | --- |
| Counter Fighting | Close combat Fighting | 12/100 | 28.40 | 35.50 |
| Counter Fighting | Megahorn Bug | 12/90 | 27.10 | 33.90 |
| Struggle bug Bug | Close combat Fighting | 15/100 | 26.75 | 33.40 |
| Struggle bug Bug | Megahorn Bug | 15/90 | 25.45 | 31.80 |
| Counter Fighting | Earthquake Ground | 12/120 | 23.30 | 25.00 |
| Struggle bug Bug | Earthquake Ground | 15/120 | 21.65 | 22.90 |

215
Sneasel

dark ice

Feint attack 10Foul play 70

| Move | Type | Power | DPS | STAB DPS |
| --- | --- | --- | --- | --- |
| Feint attack Dark | Foul play Dark | 10/70 | 23.05 | 28.85 |
| Ice shard Ice | Foul play Dark | 12/70 | 22.50 | 28.15 |
| Feint attack Dark | Avalanche Ice | 10/90 | 22.20 | 27.80 |
| Ice shard Ice | Avalanche Ice | 12/90 | 21.65 | 27.10 |
| Feint attack Dark | Ice punch Ice | 10/50 | 18.70 | 23.40 |
| Ice shard Ice | Ice punch Ice | 12/50 | 18.15 | 22.70 |

216
Teddiursa

normal

Scratch 6Cross chop 50

| Move | Type | Power | DPS | STAB DPS |
| --- | --- | --- | --- | --- |
| Scratch Normal | Cross chop Fighting | 6/50 | 22.65 | 24.15 |
| Scratch Normal | Play rough Fairy | 6/90 | 21.50 | 23.00 |
| Lick Ghost | Cross chop Fighting | 5/50 | 21.65 | 21.65 |
| Lick Ghost | Play rough Fairy | 5/90 | 20.50 | 20.50 |
| Scratch Normal | Crunch Dark | 6/70 | 16.95 | 18.45 |
| Lick Ghost | Crunch Dark | 5/70 | 15.95 | 15.95 |

217
Ursaring

normal

Counter 12Hyper beam 150

| Move | Type | Power | DPS | STAB DPS |
| --- | --- | --- | --- | --- |
| Counter Fighting | Hyper beam Normal | 12/150 | 26.40 | 31.30 |
| Metal claw Steel | Hyper beam Normal | 8/150 | 25.45 | 30.35 |
| Counter Fighting | Close combat Fighting | 12/100 | 28.40 | 28.40 |
| Metal claw Steel | Close combat Fighting | 8/100 | 27.45 | 27.45 |
| Counter Fighting | Play rough Fairy | 12/90 | 22.15 | 22.15 |
| Metal claw Steel | Play rough Fairy | 8/90 | 21.20 | 21.20 |

218
Slugma

fire

Ember 10Flame burst 70

| Move | Type | Power | DPS | STAB DPS |
| --- | --- | --- | --- | --- |
| Rock throw Rock | Flame burst Fire | 12/70 | 20.10 | 23.50 |
| Ember Fire | Flame burst Fire | 10/70 | 18.45 | 23.10 |
| Rock throw Rock | Rock slide Rock | 12/80 | 21.45 | 21.45 |
| Ember Fire | Rock slide Rock | 10/80 | 19.80 | 21.05 |
| Rock throw Rock | Flame charge Fire | 12/70 | 15.85 | 18.15 |
| Ember Fire | Flame charge Fire | 10/70 | 14.20 | 17.75 |

219
Magcargo

fire rock

Rock throw 12Stone edge 100

| Move | Type | Power | DPS | STAB DPS |
| --- | --- | --- | --- | --- |
| Rock throw Rock | Stone edge Rock | 12/100 | 28.40 | 35.50 |
| Ember Fire | Stone edge Rock | 10/100 | 26.75 | 33.40 |
| Rock throw Rock | Overheat Fire | 12/160 | 26.65 | 33.35 |
| Ember Fire | Overheat Fire | 10/160 | 25.00 | 31.25 |
| Rock throw Rock | Heat wave Fire | 12/95 | 22.50 | 28.15 |
| Ember Fire | Heat wave Fire | 10/95 | 20.85 | 26.05 |

220
Swinub

ice ground

Powder snow 6Rock slide 80

| Move | Type | Power | DPS | STAB DPS |
| --- | --- | --- | --- | --- |
| Tackle Normal | Rock slide Rock | 5/80 | 19.80 | 19.80 |
| Powder snow Ice | Rock slide Rock | 6/80 | 17.80 | 18.55 |
| Tackle Normal | Body slam Normal | 5/50 | 18.15 | 18.15 |
| Powder snow Ice | Body slam Normal | 6/50 | 16.15 | 16.90 |
| Tackle Normal | Icy wind Ice | 5/60 | 14.10 | 16.35 |
| Powder snow Ice | Icy wind Ice | 6/60 | 12.10 | 15.10 |

221
Piloswine

ice ground

Ice shard 12Stone edge 100

| Move | Type | Power | DPS | STAB DPS |
| --- | --- | --- | --- | --- |
| Ice shard Ice | Stone edge Rock | 12/100 | 26.75 | 28.00 |
| Ice shard Ice | Avalanche Ice | 12/90 | 21.65 | 27.10 |
| Powder snow Ice | Stone edge Rock | 6/100 | 24.75 | 25.50 |
| Powder snow Ice | Avalanche Ice | 6/90 | 19.65 | 24.60 |
| Ice shard Ice | Bulldoze Ground | 12/80 | 16.45 | 20.55 |
| Powder snow Ice | Bulldoze Ground | 6/80 | 14.45 | 18.05 |

222
Corsola

water rock

Bubble 12Power gem 80

| Move | Type | Power | DPS | STAB DPS |
| --- | --- | --- | --- | --- |
| Bubble Water | Power gem Rock | 12/80 | 18.80 | 23.50 |
| Tackle Normal | Power gem Rock | 5/80 | 18.80 | 22.25 |
| Bubble Water | Rock blast Rock | 12/50 | 16.90 | 21.15 |
| Bubble Water | Bubble beam Water | 12/45 | 16.85 | 21.05 |
| Tackle Normal | Rock blast Rock | 5/50 | 16.90 | 19.90 |
| Tackle Normal | Bubble beam Water | 5/45 | 16.85 | 19.80 |

223
Remoraid

water

Water gun 5Water pulse 70

| Move | Type | Power | DPS | STAB DPS |
| --- | --- | --- | --- | --- |
| Water gun Water | Water pulse Water | 5/70 | 15.95 | 19.90 |
| Water gun Water | Rock blast Rock | 5/50 | 16.90 | 18.15 |
| Mud shot Ground | Water pulse Water | 5/70 | 15.10 | 17.80 |
| Water gun Water | Aurora beam Ice | 5/80 | 16.25 | 17.50 |
| Mud shot Ground | Rock blast Rock | 5/50 | 16.05 | 16.05 |
| Mud shot Ground | Aurora beam Ice | 5/80 | 15.40 | 15.40 |

224
Octillery

water

Water gun 5Gunk shot 130

| Move | Type | Power | DPS | STAB DPS |
| --- | --- | --- | --- | --- |
| Water gun Water | Gunk shot Poison | 5/130 | 25.95 | 27.20 |
| Mud shot Ground | Gunk shot Poison | 5/130 | 25.10 | 25.10 |
| Water gun Water | Water pulse Water | 5/70 | 15.95 | 19.90 |
| Mud shot Ground | Water pulse Water | 5/70 | 15.10 | 17.80 |
| Water gun Water | Aurora beam Ice | 5/80 | 16.25 | 17.50 |
| Mud shot Ground | Aurora beam Ice | 5/80 | 15.40 | 15.40 |

225
Delibird

ice flying

Ice shard 12Ice punch 50

| Move | Type | Power | DPS | STAB DPS |
| --- | --- | --- | --- | --- |
| Ice shard Ice | Ice punch Ice | 12/50 | 18.15 | 22.70 |
| Quick attack Normal | Ice punch Ice | 8/50 | 18.15 | 21.45 |
| Ice shard Ice | Aerial ace Flying | 12/55 | 16.45 | 20.55 |
| Quick attack Normal | Aerial ace Flying | 8/55 | 16.45 | 19.30 |
| Ice shard Ice | Icy wind Ice | 12/60 | 14.10 | 17.60 |
| Quick attack Normal | Icy wind Ice | 8/60 | 14.10 | 16.35 |

226
Mantine

water flying

Bubble 12Aerial ace 55

| Move | Type | Power | DPS | STAB DPS |
| --- | --- | --- | --- | --- |
| Wing attack Flying | Aerial ace Flying | 8/55 | 16.45 | 20.55 |
| Bubble Water | Aerial ace Flying | 12/55 | 16.45 | 20.55 |
| Wing attack Flying | Ice beam Ice | 8/90 | 18.65 | 19.90 |
| Wing attack Flying | Water pulse Water | 8/70 | 15.95 | 19.90 |
| Bubble Water | Ice beam Ice | 12/90 | 18.65 | 19.90 |
| Bubble Water | Water pulse Water | 12/70 | 15.95 | 19.90 |

227
Skarmory

steel flying

Steel wing 11Brave bird 90

| Move | Type | Power | DPS | STAB DPS |
| --- | --- | --- | --- | --- |
| Steel wing Steel | Brave bird Flying | 11/90 | 29.40 | 36.75 |
| Air slash Flying | Brave bird Flying | 14/90 | 28.35 | 35.45 |
| Steel wing Steel | Flash cannon Steel | 11/100 | 25.40 | 31.75 |
| Steel wing Steel | Sky attack Flying | 11/70 | 24.40 | 30.50 |
| Air slash Flying | Flash cannon Steel | 14/100 | 24.35 | 30.45 |
| Air slash Flying | Sky attack Flying | 14/70 | 23.35 | 29.20 |

228
Houndour

dark fire

Feint attack 10Flamethrower 70

| Move | Type | Power | DPS | STAB DPS |
| --- | --- | --- | --- | --- |
| Feint attack Dark | Flamethrower Fire | 10/70 | 21.45 | 26.85 |
| Ember Fire | Flamethrower Fire | 10/70 | 20.90 | 26.15 |
| Feint attack Dark | Dark pulse Dark | 10/80 | 18.90 | 23.60 |
| Ember Fire | Dark pulse Dark | 10/80 | 18.35 | 22.90 |
| Feint attack Dark | Crunch Dark | 10/70 | 16.50 | 20.60 |
| Ember Fire | Crunch Dark | 10/70 | 15.95 | 19.90 |

229
Houndoom

dark fire

Snarl 12Foul play 70

| Move | Type | Power | DPS | STAB DPS |
| --- | --- | --- | --- | --- |
| Fire fang Fire | Foul play Dark | 11/70 | 23.60 | 29.55 |
| Snarl Dark | Foul play Dark | 12/70 | 22.95 | 28.70 |
| Fire fang Fire | Fire blast Fire | 11/140 | 22.75 | 28.50 |
| Snarl Dark | Fire blast Fire | 12/140 | 22.10 | 27.65 |
| Fire fang Fire | Crunch Dark | 11/70 | 17.05 | 21.30 |
| Snarl Dark | Crunch Dark | 12/70 | 16.40 | 20.45 |

230
Kingdra

water dragon

Water gun 5Hydro pump 130

| Move | Type | Power | DPS | STAB DPS |
| --- | --- | --- | --- | --- |
| Dragon breath Dragon | Hydro pump Water | 6/130 | 25.70 | 32.10 |
| Water gun Water | Hydro pump Water | 5/130 | 24.70 | 30.85 |
| Dragon breath Dragon | Blizzard Ice | 6/130 | 26.95 | 28.45 |
| Water gun Water | Blizzard Ice | 5/130 | 25.95 | 27.20 |
| Dragon breath Dragon | Outrage Dragon | 6/110 | 20.10 | 25.15 |
| Water gun Water | Outrage Dragon | 5/110 | 19.10 | 23.90 |

231
Phanpy

ground

Tackle 5Rock slide 80

| Move | Type | Power | DPS | STAB DPS |
| --- | --- | --- | --- | --- |
| Rock smash Fighting | Rock slide Rock | 15/80 | 20.55 | 20.55 |
| Rock smash Fighting | Bulldoze Ground | 15/80 | 17.20 | 20.05 |
| Tackle Normal | Rock slide Rock | 5/80 | 19.80 | 19.80 |
| Tackle Normal | Bulldoze Ground | 5/80 | 16.45 | 19.30 |
| Rock smash Fighting | Body slam Normal | 15/50 | 18.90 | 18.90 |
| Tackle Normal | Body slam Normal | 5/50 | 18.15 | 18.15 |

232
Donphan

ground

Counter 12Earthquake 120

| Move | Type | Power | DPS | STAB DPS |
| --- | --- | --- | --- | --- |
| Counter Fighting | Earthquake Ground | 12/120 | 23.30 | 27.50 |
| Tackle Normal | Earthquake Ground | 5/120 | 21.65 | 25.85 |
| Counter Fighting | Heavy slam Steel | 12/70 | 23.30 | 23.30 |
| Counter Fighting | Play rough Fairy | 12/90 | 22.15 | 22.15 |
| Tackle Normal | Heavy slam Steel | 5/70 | 21.65 | 21.65 |
| Tackle Normal | Play rough Fairy | 5/90 | 20.50 | 20.50 |

233
Porygon2

normal

Hidden power 15Hyper beam 150

| Move | Type | Power | DPS | STAB DPS |
| --- | --- | --- | --- | --- |
| Hidden power Normal | Hyper beam Normal | 15/150 | 24.75 | 30.90 |
| Charge beam Electric | Hyper beam Normal | 8/150 | 23.40 | 28.30 |
| Hidden power Normal | Zap cannon Electric | 15/140 | 23.90 | 25.15 |
| Hidden power Normal | Solar beam Grass | 15/180 | 23.35 | 24.60 |
| Charge beam Electric | Zap cannon Electric | 8/140 | 22.55 | 22.55 |
| Charge beam Electric | Solar beam Grass | 8/180 | 22.00 | 22.00 |

234
Stantler

normal

Tackle 5Megahorn 90

| Move | Type | Power | DPS | STAB DPS |
| --- | --- | --- | --- | --- |
| Tackle Normal | Megahorn Bug | 5/90 | 25.45 | 26.70 |
| Tackle Normal | Stomp Normal | 5/55 | 21.20 | 26.45 |
| Zen headbutt Psychic | Megahorn Bug | 12/90 | 25.90 | 25.90 |
| Zen headbutt Psychic | Stomp Normal | 12/55 | 21.65 | 25.65 |
| Tackle Normal | Wild charge Electric | 5/90 | 22.30 | 23.55 |
| Zen headbutt Psychic | Wild charge Electric | 12/90 | 22.75 | 22.75 |

235
Smeargle

normal

Tackle 5Struggle 35

| Move | Type | Power | DPS | STAB DPS |
| --- | --- | --- | --- | --- |
| Tackle Normal | Struggle Normal | 5/35 | 12.95 | 16.20 |

236
Tyrogue

fighting

Rock smash 15Brick break 40

| Move | Type | Power | DPS | STAB DPS |
| --- | --- | --- | --- | --- |
| Rock smash Fighting | Brick break Fighting | 15/40 | 18.25 | 22.85 |
| Rock smash Fighting | Rock slide Rock | 15/80 | 20.55 | 22.00 |
| Tackle Normal | Brick break Fighting | 5/40 | 17.50 | 20.65 |
| Rock smash Fighting | Low sweep Fighting | 15/40 | 16.30 | 20.35 |
| Tackle Normal | Rock slide Rock | 5/80 | 19.80 | 19.80 |
| Tackle Normal | Low sweep Fighting | 5/40 | 15.55 | 18.15 |

237
Hitmontop

fighting

Counter 12Close combat 100

| Move | Type | Power | DPS | STAB DPS |
| --- | --- | --- | --- | --- |
| Counter Fighting | Close combat Fighting | 12/100 | 28.40 | 35.50 |
| Rock smash Fighting | Close combat Fighting | 15/100 | 27.50 | 34.35 |
| Counter Fighting | Stone edge Rock | 12/100 | 28.40 | 30.10 |
| Rock smash Fighting | Stone edge Rock | 15/100 | 27.50 | 28.95 |
| Counter Fighting | Gyro ball Steel | 12/80 | 18.75 | 20.45 |
| Rock smash Fighting | Gyro ball Steel | 15/80 | 17.85 | 19.30 |

238
Smoochum

ice psychic

Frost breath 10Ice beam 90

| Move | Type | Power | DPS | STAB DPS |
| --- | --- | --- | --- | --- |
| Frost breath Ice | Ice beam Ice | 10/90 | 19.20 | 24.00 |
| Frost breath Ice | Ice punch Ice | 10/50 | 18.70 | 23.40 |
| Pound Normal | Ice beam Ice | 7/90 | 19.50 | 22.90 |
| Pound Normal | Ice punch Ice | 7/50 | 19.00 | 22.30 |
| Frost breath Ice | Psyshock Psychic | 10/65 | 17.60 | 22.00 |
| Pound Normal | Psyshock Psychic | 7/65 | 17.90 | 20.90 |
| Powder snow Ice | Ice beam Ice | 6/90 | 16.65 | 20.80 |
| Powder snow Ice | Ice punch Ice | 6/50 | 16.15 | 20.20 |
| Powder snow Ice | Psyshock Psychic | 6/65 | 15.05 | 18.80 |

239
Elekid

electric

Thunder shock 5Discharge 65

| Move | Type | Power | DPS | STAB DPS |
| --- | --- | --- | --- | --- |
| Thunder shock Electric | Discharge Electric | 5/65 | 17.15 | 21.45 |
| Low kick Fighting | Discharge Electric | 6/65 | 18.00 | 21.25 |
| Thunder shock Electric | Thunder punch Electric | 5/45 | 16.65 | 20.85 |
| Low kick Fighting | Thunder punch Electric | 6/45 | 17.50 | 20.65 |
| Thunder shock Electric | Brick break Fighting | 5/40 | 16.65 | 17.70 |
| Low kick Fighting | Brick break Fighting | 6/40 | 17.50 | 17.50 |

240
Magby

fire

Ember 10Flamethrower 70

| Move | Type | Power | DPS | STAB DPS |
| --- | --- | --- | --- | --- |
| Ember Fire | Flamethrower Fire | 10/70 | 20.90 | 26.15 |
| Karate chop Fighting | Flamethrower Fire | 8/70 | 20.90 | 24.90 |
| Ember Fire | Flame burst Fire | 10/70 | 18.45 | 23.10 |
| Ember Fire | Fire punch Fire | 10/55 | 17.50 | 21.90 |
| Karate chop Fighting | Flame burst Fire | 8/70 | 18.45 | 21.85 |
| Karate chop Fighting | Fire punch Fire | 8/55 | 17.50 | 20.65 |
| Ember Fire | Brick break Fighting | 10/40 | 17.50 | 18.75 |
| Karate chop Fighting | Brick break Fighting | 8/40 | 17.50 | 17.50 |

241
Miltank

normal

Tackle 5Stomp 55

| Move | Type | Power | DPS | STAB DPS |
| --- | --- | --- | --- | --- |
| Tackle Normal | Stomp Normal | 5/55 | 21.20 | 26.45 |
| Zen headbutt Psychic | Stomp Normal | 12/55 | 21.65 | 25.65 |
| Tackle Normal | Body slam Normal | 5/50 | 18.15 | 22.70 |
| Zen headbutt Psychic | Body slam Normal | 12/50 | 18.60 | 21.90 |
| Tackle Normal | Gyro ball Steel | 5/80 | 17.10 | 18.35 |
| Zen headbutt Psychic | Gyro ball Steel | 12/80 | 17.55 | 17.55 |

242
Blissey

normal

Pound 7Hyper beam 150

| Move | Type | Power | DPS | STAB DPS |
| --- | --- | --- | --- | --- |
| Pound Normal | Hyper beam Normal | 7/150 | 25.60 | 31.95 |
| Zen headbutt Psychic | Hyper beam Normal | 12/150 | 25.20 | 30.10 |
| Pound Normal | Psychic Psychic | 7/100 | 23.70 | 25.15 |
| Zen headbutt Psychic | Psychic Psychic | 12/100 | 23.30 | 23.30 |
| Pound Normal | Dazzling gleam Fairy | 7/100 | 20.15 | 21.60 |
| Zen headbutt Psychic | Dazzling gleam Fairy | 12/100 | 19.75 | 19.75 |

243
Raikou

electric

Thunder shock 5Thunder 100

| Move | Type | Power | DPS | STAB DPS |
| --- | --- | --- | --- | --- |
| Volt switch Electric | Thunder Electric | 20/100 | 25.20 | 31.50 |
| Thunder shock Electric | Thunder Electric | 5/100 | 25.00 | 31.25 |
| Volt switch Electric | Wild charge Electric | 20/90 | 21.65 | 27.10 |
| Thunder shock Electric | Wild charge Electric | 5/90 | 21.45 | 26.85 |
| Volt switch Electric | Thunderbolt Electric | 20/80 | 20.35 | 25.45 |
| Thunder shock Electric | Thunderbolt Electric | 5/80 | 20.15 | 25.20 |

244
Entei

fire

Fire spin 14Overheat 160

| Move | Type | Power | DPS | STAB DPS |
| --- | --- | --- | --- | --- |
| Fire spin Fire | Overheat Fire | 14/160 | 26.35 | 32.95 |
| Fire fang Fire | Overheat Fire | 11/160 | 26.10 | 32.65 |
| Fire spin Fire | Fire blast Fire | 14/140 | 23.00 | 28.80 |
| Fire fang Fire | Fire blast Fire | 11/140 | 22.75 | 28.50 |
| Fire spin Fire | Flamethrower Fire | 14/70 | 22.25 | 27.85 |
| Fire fang Fire | Flamethrower Fire | 11/70 | 22.00 | 27.55 |

245
Suicune

water

Snarl 12Hydro pump 130

| Move | Type | Power | DPS | STAB DPS |
| --- | --- | --- | --- | --- |
| Snarl Dark | Hydro pump Water | 12/130 | 25.15 | 30.05 |
| Extrasensory Psychic | Hydro pump Water | 12/130 | 25.15 | 30.05 |
| Snarl Dark | Bubble beam Water | 12/45 | 17.30 | 20.25 |
| Extrasensory Psychic | Bubble beam Water | 12/45 | 17.30 | 20.25 |
| Snarl Dark | Water pulse Water | 12/70 | 16.40 | 19.10 |
| Extrasensory Psychic | Water pulse Water | 12/70 | 16.40 | 19.10 |

246
Larvitar

rock ground

Bite 6Stomp 55

| Move | Type | Power | DPS | STAB DPS |
| --- | --- | --- | --- | --- |
| Bite Dark | Stomp Normal | 6/55 | 22.20 | 22.20 |
| Rock smash Fighting | Stomp Normal | 15/55 | 21.95 | 21.95 |
| Bite Dark | Ancient power Rock | 6/70 | 16.00 | 18.50 |
| Rock smash Fighting | Ancient power Rock | 15/70 | 15.75 | 18.25 |
| Bite Dark | Crunch Dark | 6/70 | 16.95 | 16.95 |
| Rock smash Fighting | Crunch Dark | 15/70 | 16.70 | 16.70 |

247
Pupitar

rock ground

Bite 6Dig 100

| Move | Type | Power | DPS | STAB DPS |
| --- | --- | --- | --- | --- |
| Bite Dark | Dig Ground | 6/100 | 16.65 | 19.30 |
| Rock smash Fighting | Dig Ground | 15/100 | 16.40 | 19.05 |
| Bite Dark | Ancient power Rock | 6/70 | 16.00 | 18.50 |
| Rock smash Fighting | Ancient power Rock | 15/70 | 15.75 | 18.25 |
| Bite Dark | Crunch Dark | 6/70 | 16.95 | 16.95 |
| Rock smash Fighting | Crunch Dark | 15/70 | 16.70 | 16.70 |

248
Tyranitar

rock dark

Bite 6Stone edge 100

| Move | Type | Power | DPS | STAB DPS |
| --- | --- | --- | --- | --- |
| Bite Dark | Stone edge Rock | 6/100 | 27.75 | 34.65 |
| Iron tail Steel | Stone edge Rock | 15/100 | 28.55 | 33.95 |
| Bite Dark | Fire blast Fire | 6/140 | 22.65 | 24.15 |
| Iron tail Steel | Fire blast Fire | 15/140 | 23.45 | 23.45 |
| Bite Dark | Crunch Dark | 6/70 | 16.95 | 21.15 |
| Iron tail Steel | Crunch Dark | 15/70 | 17.75 | 20.45 |

249
Lugia

psychic flying

Extrasensory 12Futuresight 120

| Move | Type | Power | DPS | STAB DPS |
| --- | --- | --- | --- | --- |
| Dragon tail Dragon | Futuresight Psychic | 15/120 | 29.00 | 34.60 |
| Extrasensory Psychic | Futuresight Psychic | 12/120 | 27.65 | 34.60 |
| Dragon tail Dragon | Sky attack Flying | 15/70 | 24.30 | 28.70 |
| Extrasensory Psychic | Sky attack Flying | 12/70 | 22.95 | 28.70 |
| Dragon tail Dragon | Hydro pump Water | 15/130 | 26.50 | 26.50 |
| Extrasensory Psychic | Hydro pump Water | 12/130 | 25.15 | 26.50 |

250
Ho-Oh

fire flying

Extrasensory 12Brave bird 90

| Move | Type | Power | DPS | STAB DPS |
| --- | --- | --- | --- | --- |
| Steel wing Steel | Brave bird Flying | 11/90 | 29.40 | 35.05 |
| Extrasensory Psychic | Brave bird Flying | 12/90 | 27.95 | 33.60 |
| Steel wing Steel | Fire blast Fire | 11/140 | 23.55 | 27.75 |
| Extrasensory Psychic | Fire blast Fire | 12/140 | 22.10 | 26.30 |
| Steel wing Steel | Solar beam Grass | 11/180 | 25.25 | 25.25 |
| Extrasensory Psychic | Solar beam Grass | 12/180 | 23.80 | 23.80 |

251
Celebi

psychic grass

Confusion 20Psychic 100

| Move | Type | Power | DPS | STAB DPS |
| --- | --- | --- | --- | --- |
| Confusion Psychic | Psychic Psychic | 20/100 | 24.10 | 30.10 |
| Confusion Psychic | Hyper beam Normal | 20/150 | 26.00 | 27.55 |
| Charge beam Electric | Psychic Psychic | 8/100 | 21.50 | 25.95 |
| Charge beam Electric | Hyper beam Normal | 8/150 | 23.40 | 23.40 |
| Confusion Psychic | Dazzling gleam Fairy | 20/100 | 20.55 | 22.10 |
| Charge beam Electric | Dazzling gleam Fairy | 8/100 | 17.95 | 17.95 |