PKMNsnaps is an AR photographer who absolutely excels at realism, and creates incredible battle scenes. He is someone whose work is aspirational to many AR photographers, for good reason!
Hi Bobby! First of all, tell us about yourself and where you are from.
Hi! My name is Bobby, aka PKMNsnaps online, and I am from San Diego, California, US.
How did you first get into Pokémon?
When I was around 10 years old, my parents bought me a Game Boy Pocket, and Pokémon Blue. I was also heavily watching the anime at the time, as well as collecting cards, but playing Blue, and later Red and Yellow, was what really propelled me into Pokémon as a whole.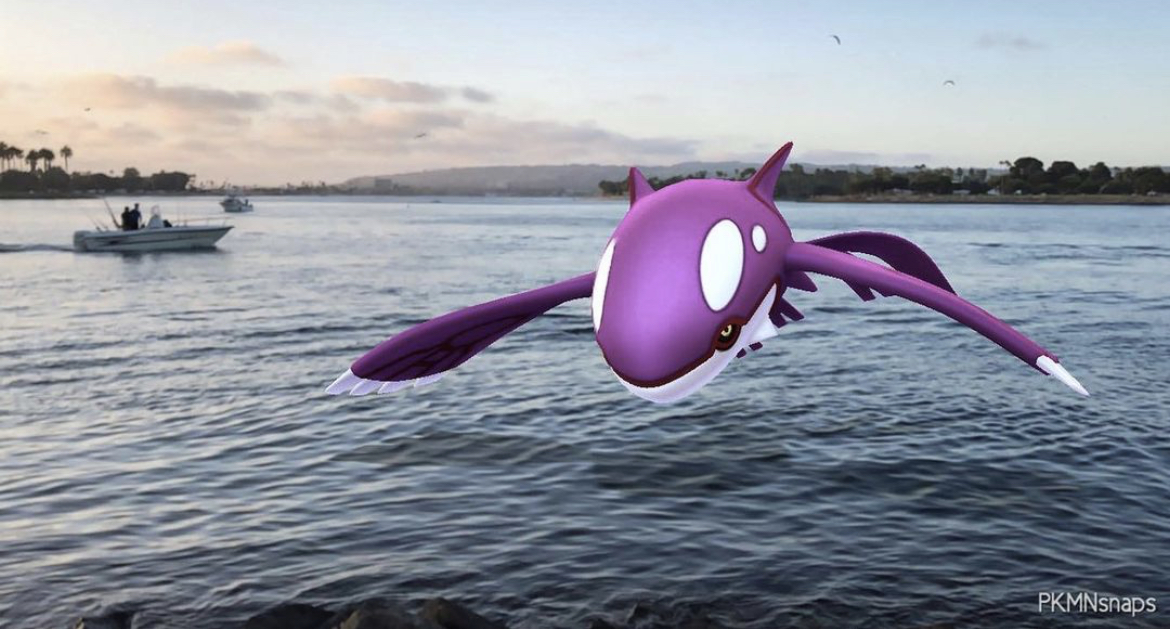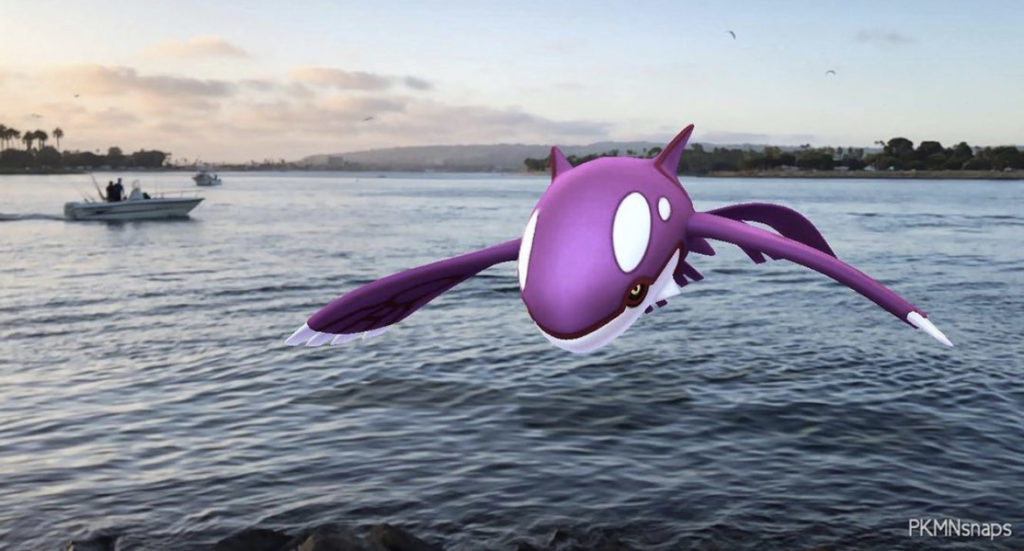 When did you start playing Pokémon GO, and who was your starter?
I downloaded GO the first day it was out. I tried to get in on the beta but wasn't able to. My starter was Charmander!
What level are you currently, and which team did you pick?
Currently I am level 43. Would be level 44, except that I really don't like GBL, so that's making it a bit tough haha. I am on Team Mystic!
Who are your favourite Pokémon and why? Are they also the Pokémon you like to use in AR?
My favorite Pokémon is Farfetch'd! I just love that little duck so much, especially when it debuted in the anime as an underdog. While Farfetch'd is my favorite Pokémon overall, I'd say my favorite Pokémon to use in AR are either Mewtwo or Kyogre. I'm lucky to live near the ocean, so that makes it a lot of fun to shoot pictures of Pokémon out in the water.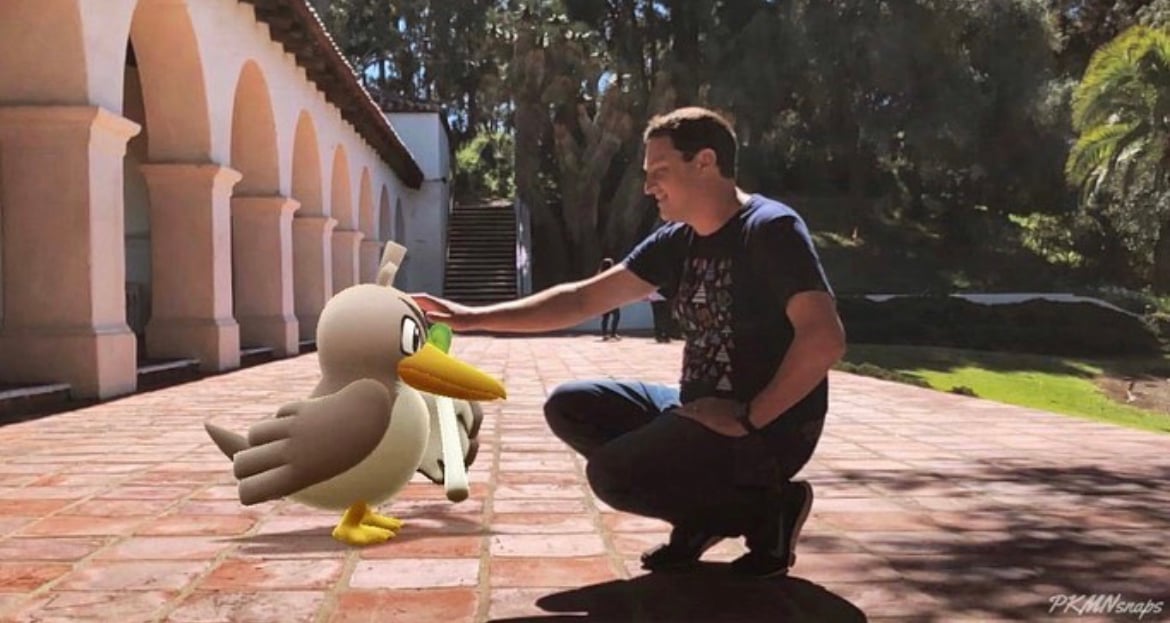 What phone do you use, and what apps do you recommend for the budding AR photographer?
I'm currently using an iPhone 12, although I probably should have picked up a 12 Pro this year as the LiDAR sensor on it allows to pick up the AR animation quicker, as well as having AR pop up in lower light. I guess I'll have to pick up the 13 Pro later this year hah. As for apps, I would say that Adobe Lightroom is a must. Two other great apps are Snapseed and Photofox. All three apps may not be necessary at once, but they all have great features for anyone looking to put some edits behind their shots.
What are your favourite techniques to use in AR photos?
Hmm, this is a tough one, since there are so many great ones. I think my favorite is a small twist on the 'Bokehmon' technique (started by @pkmn.trainer_joe on Instagram). I like to get the bokehmon effect, but then add in second Pokémon, and blur the Pokémon in the initial shot, to give an over the shoulder perspective of the added Pokémon! While I'm not a huge fan of editing in multiple Pokémon, I think they can tend to look good if done right.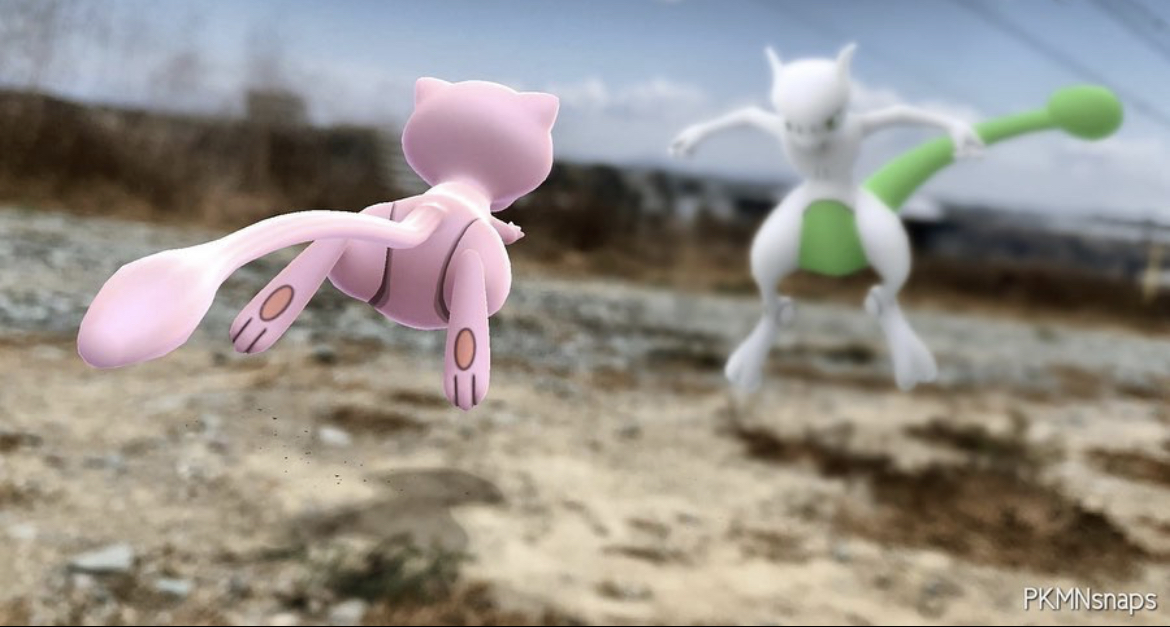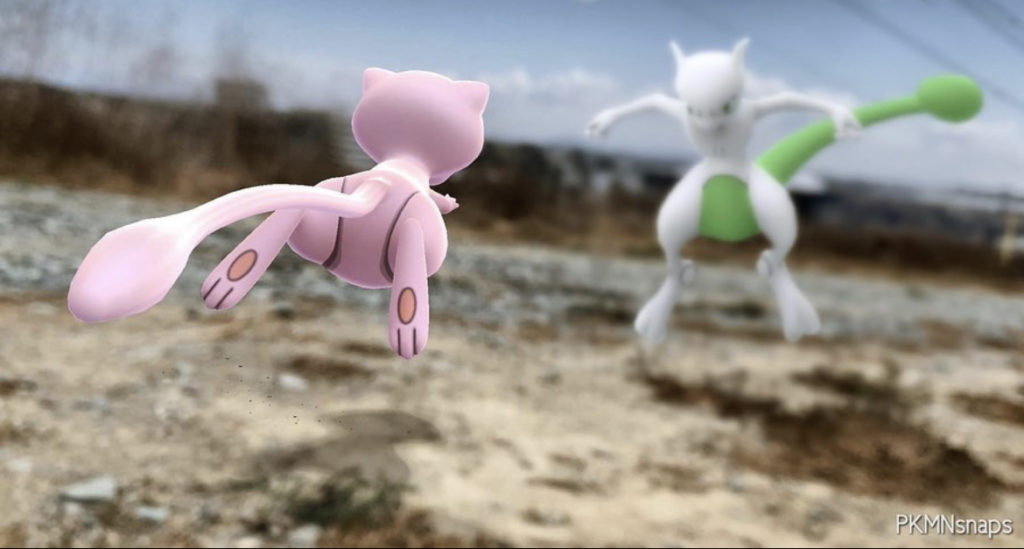 Do you have your first ever AR photo, and if you do, can we share it and hear about it?
Funny enough, I just recently posted it in a story since I just passed three years of taking these AR photos. So, it was a picture of a Starmie near where I worked. At the time, I was working in a small town within San Diego called La Jolla. The town sits on the water, so during my lunch breaks I would go down to the cove and play GO. So much stuff spawned in that area, and I saw a random Starmie pop up, so I decided to take a picture of it. I was in a Pokémon Slack group at the time, and when I shared the picture with the group they loved it, and told me I should go shoot more. And now three years later, here we are haha.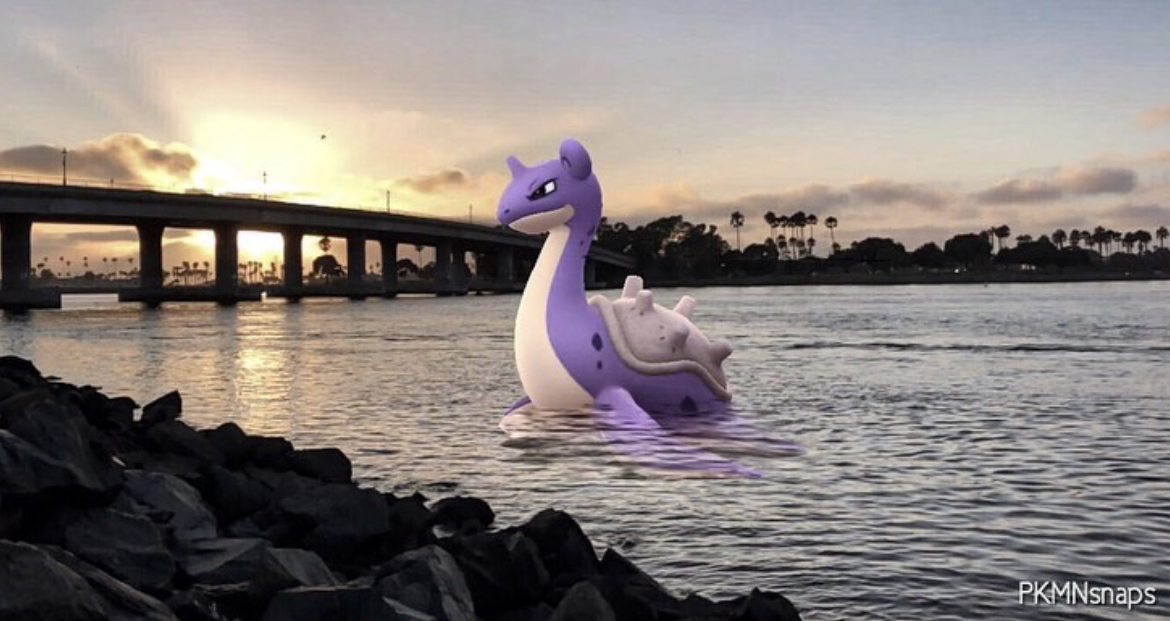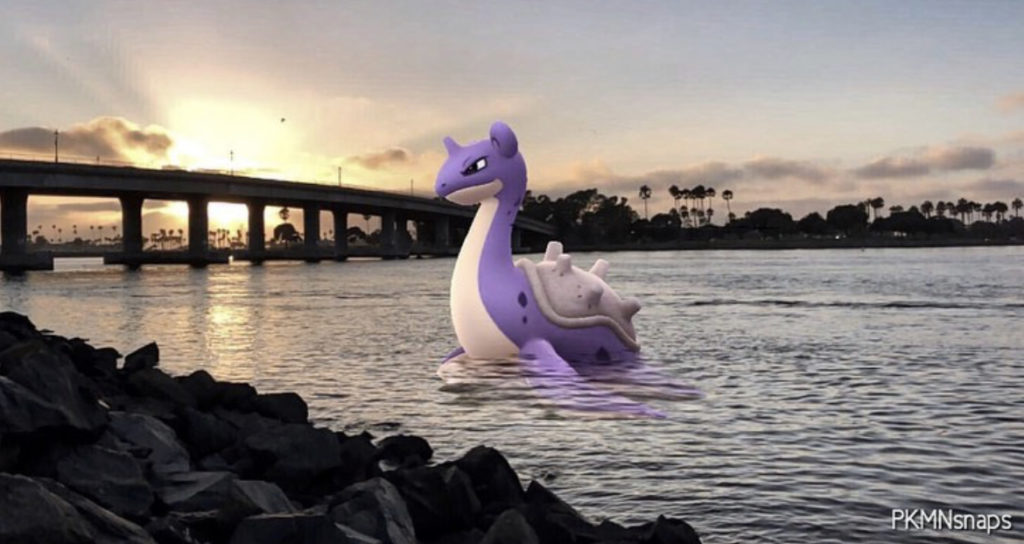 What are your favourite type of locations to work in?
I would say the water is my favorite setting. Like I said above, I'm lucky to live so close to the Pacific Ocean, and being able to get out and shoot on the water is both super calming and fun. Unfortunately, I no longer work near the water, so I don't get as many water shots as I'd like, but we do have nice trails and parks in the city, so I'm able to take advantage of those spots as well.
What is your favourite AR photo you've ever taken?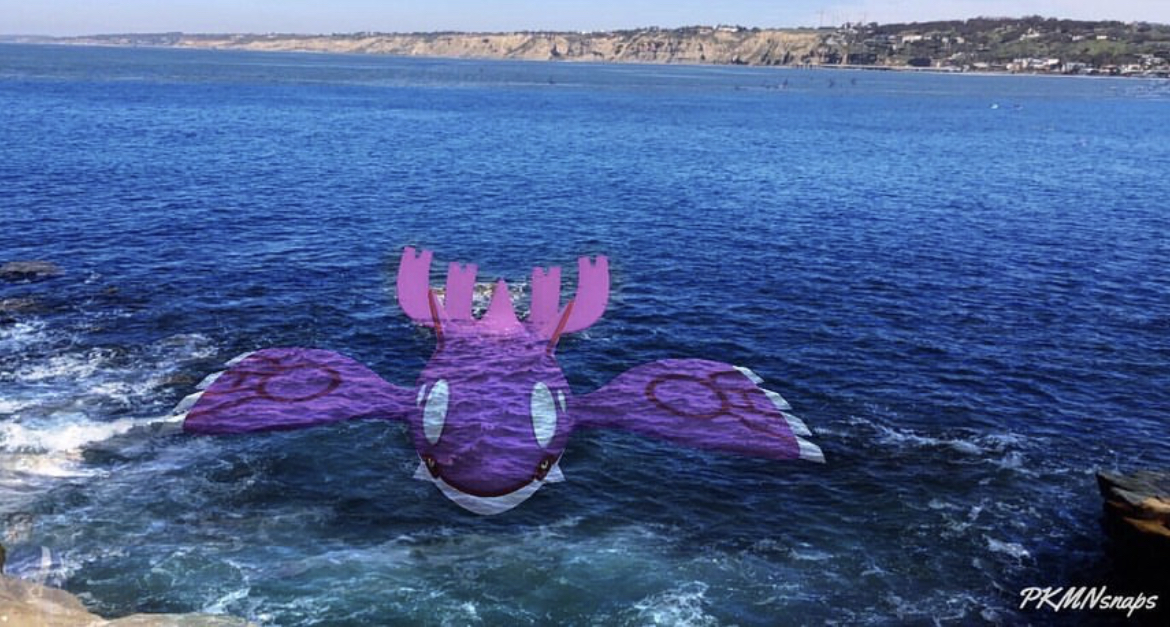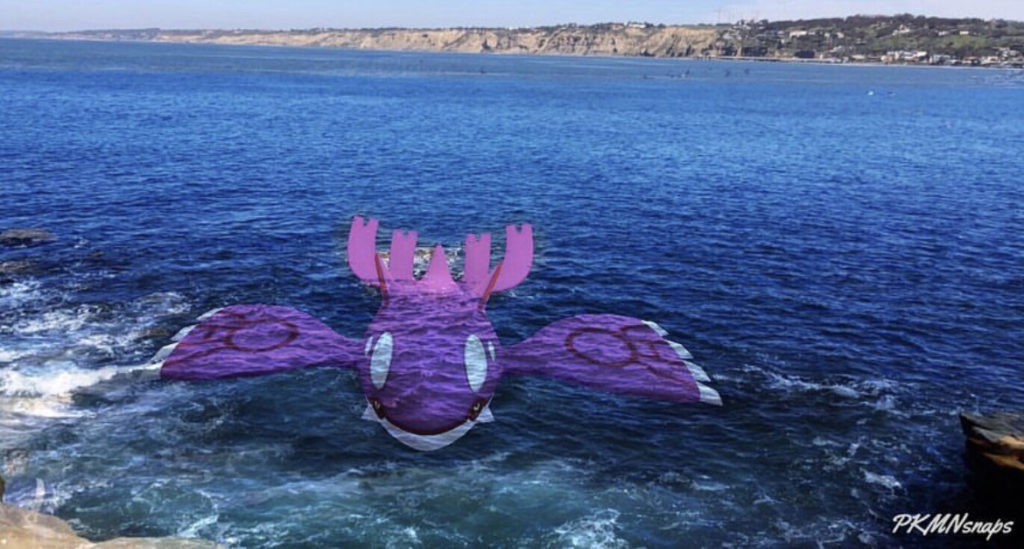 Ooo, definitely another tough question. I would say that's a tie between a shiny Kyogre shot I got right after the GOsnapshot feature was implemented, and a Suicune shot I got right as a wave was breaking on some rocks. The Kyogre shot, by itself, wasn't all that great, but I took two shots (one with the Kyogre and one without) and then I layered the 'without' shot on top of the Kyogre shot, which gave it a nice underwater look. For the Suicune shot, I just got lucky that the wave hit at the right moment lol.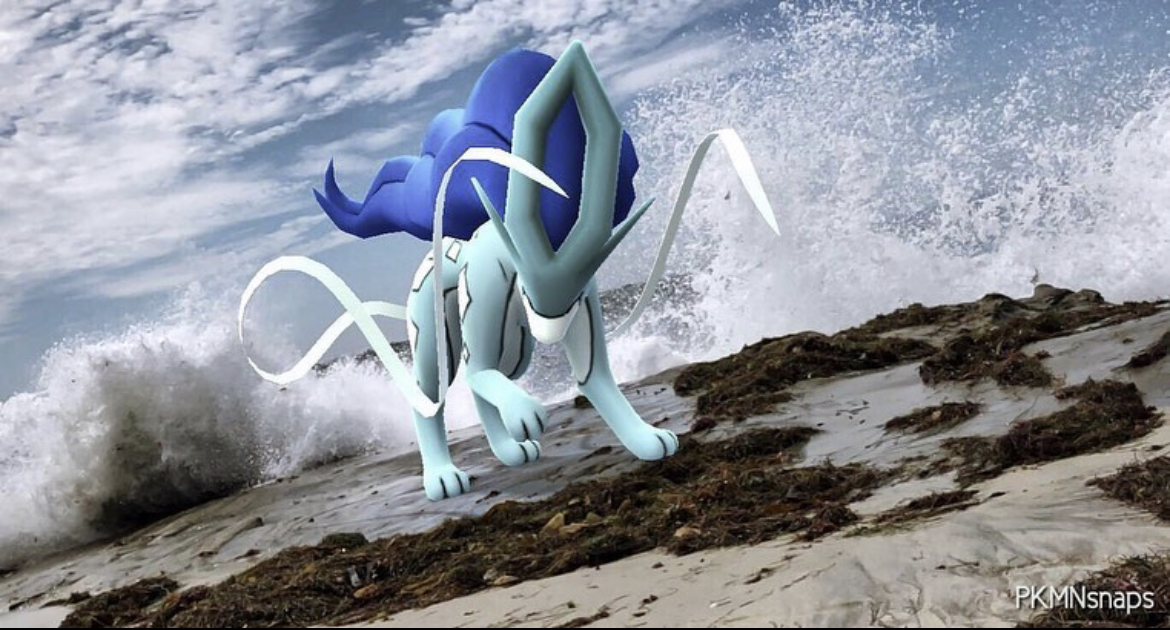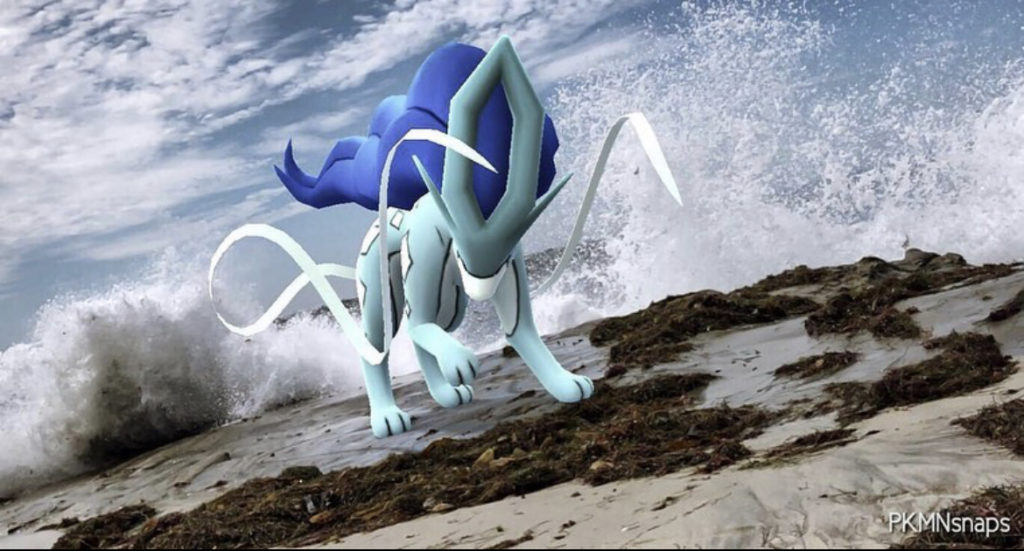 Where do you hope to see Pokémon GO and AR go in the future?
For Pokémon GO in general, I look forward to what they have planned once it's safe for everyone to go outside and travel again. I know that COVID-19 really changed the game, but have been happy with how Niantic has been able to keep it fun, even though it's mostly done at home (at least for me). As for AR, I think it would be great to see the ability to record videos, and maybe give the Pokémon more animations to choose from within the shots. A lot of people would like more attack animations, but I think it'd be fun to have more celebratory animations, or even just have them be able to roll around or do some jumping animations.
Something else I'd like to see, although this is probably never going to happen, is having the AR actually take advantage of the cameras on our phone. As of now it's basically taking a screen shot, but these cameras are amazing, and I'd love to get some better quality images from the app. However, I do understand the amount of work that may go into making that happen from a developer standpoint, so I do understand why it's not done that way currently.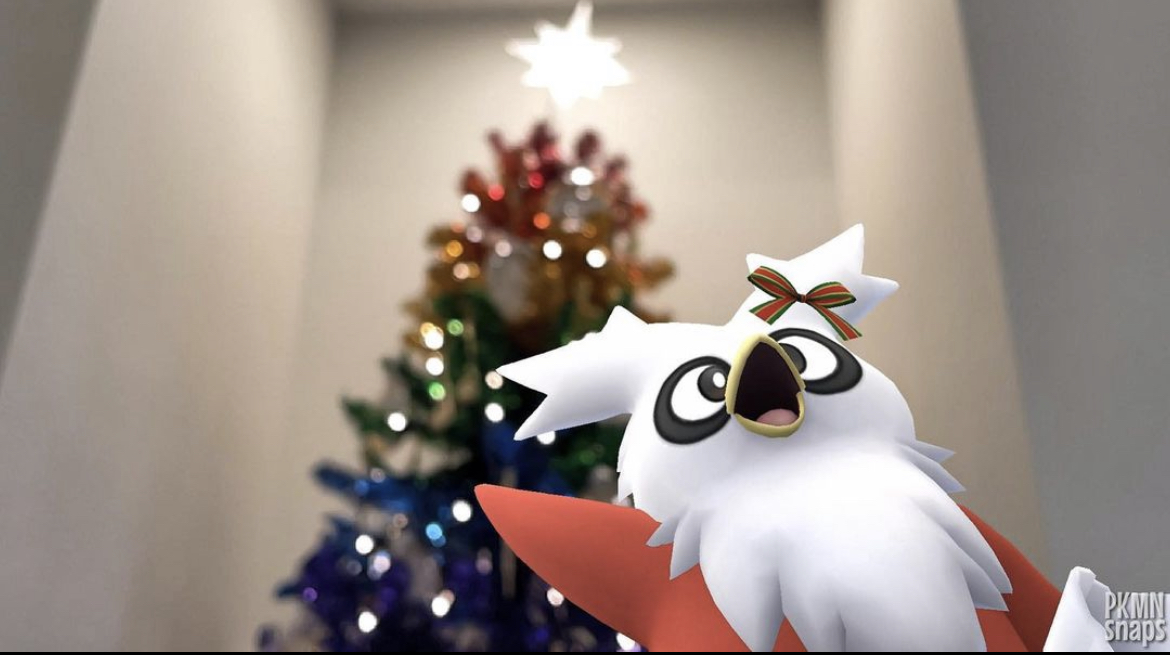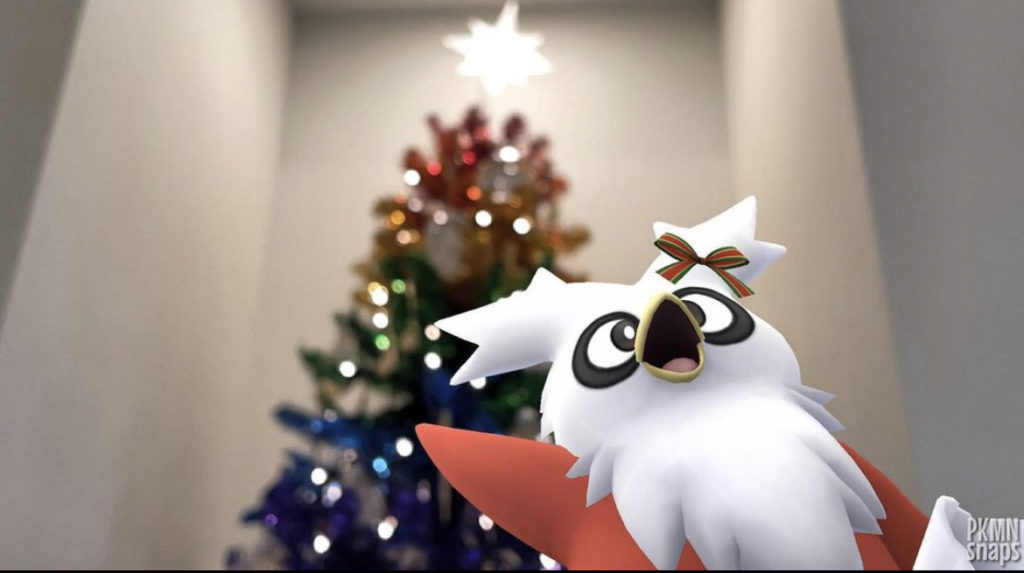 Which other AR photographers do you recommend following?
There are so many good AR photographers, but I'll list a few of my favorites here:
@ashketzchup
@and_pkmn
@pokemonphotosjp
@mythical_lae_snaps
@dark_type_rises
@poppunkpokemonyt
@hex_manifesto
There are so many other wonderful AR photographers out there though. I try to share as many great shots in my stories whenever possible.
And finally, where can we find you on social media
You can find me on Instagram at @pkmn.snaps and on Twitter at @pkmnsnaps. While my Instagram stays strictly Pokémon, my Twitter account has a bit more variety with my interests!