I briefly talked about the importance of colour in my last 'How to AR' article that focused on locations, but I wanted to take a deeper dive into how you can use colour to improve your AR photography.
Matching Colours
Matching your Pokémon in with the colours of your background and location can really help step up your AR game. Colours that work well together are pleasing to see, so by making choices based upon the colours of your environment, you can create images that the human brain is designed to love.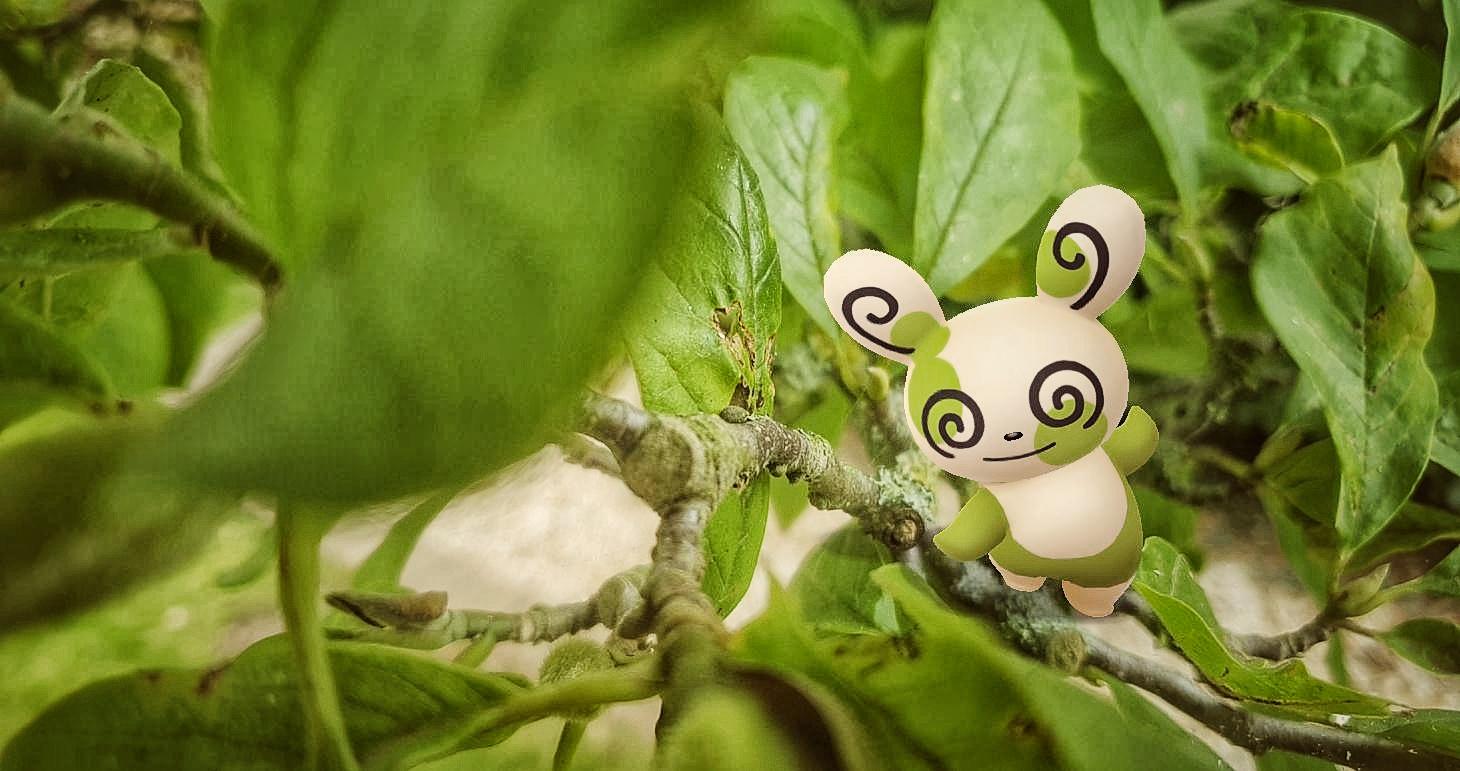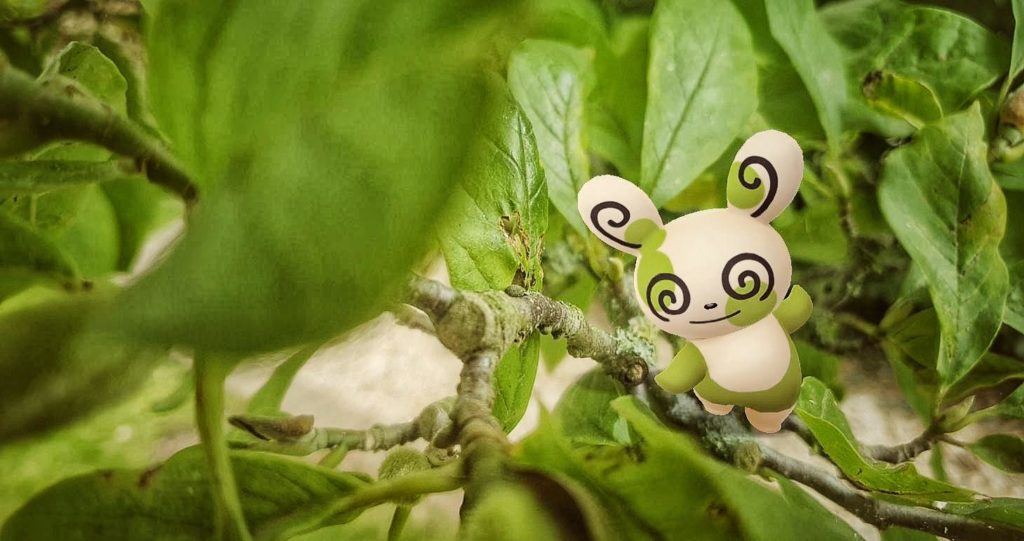 If you have a set location in mind, taking the time to think about which Pokémon match into it might surprise you. When I took the above photo I was looking at different Bug types that might match the location, when I realised the green tones of the leaves had a very similar tone to shiny Spinda, and the stone background beyond the tree was similar to the other colours of their body. Rather than using a Pokémon that made traditional sense for the location of the tree, instead I focused on the colour tones. It allowed Spinda to blend in, whilst also standing out.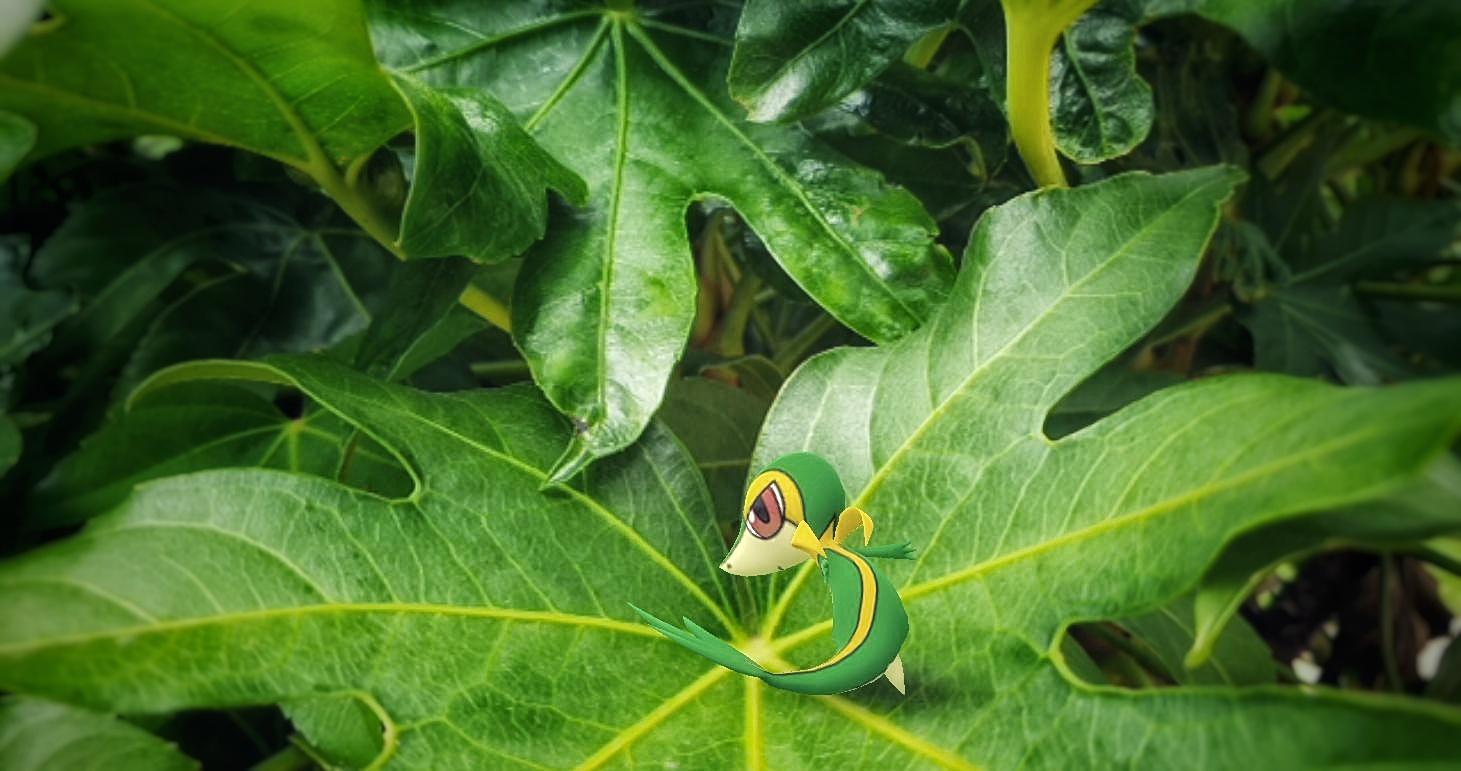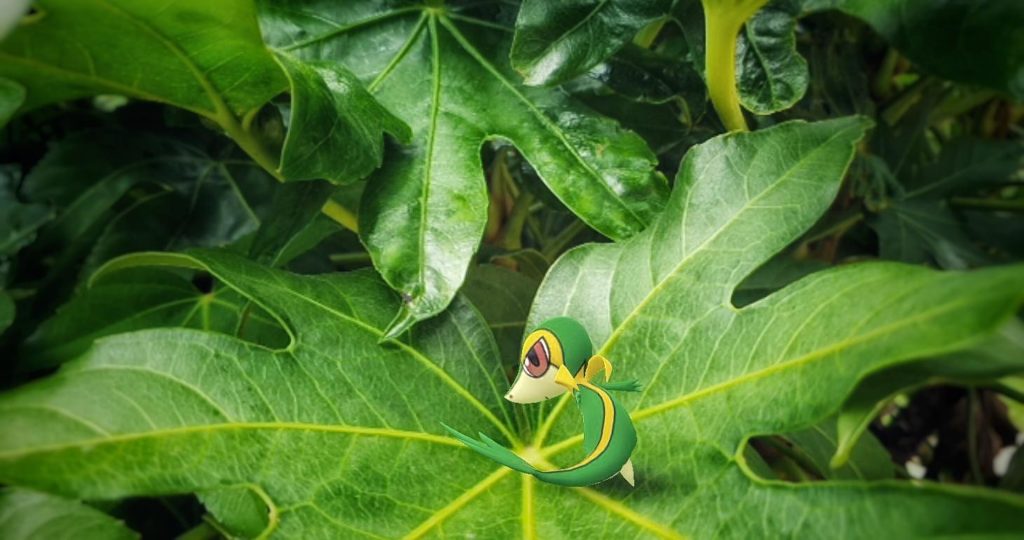 Another leafy example, Snivy has a dark green back with yellow stripes and detailing, much like these leaves with yellow lines running through them. It offered up perfect camouflage for Snivy! Both of these were taken using the 'tiny Pokémon' technique.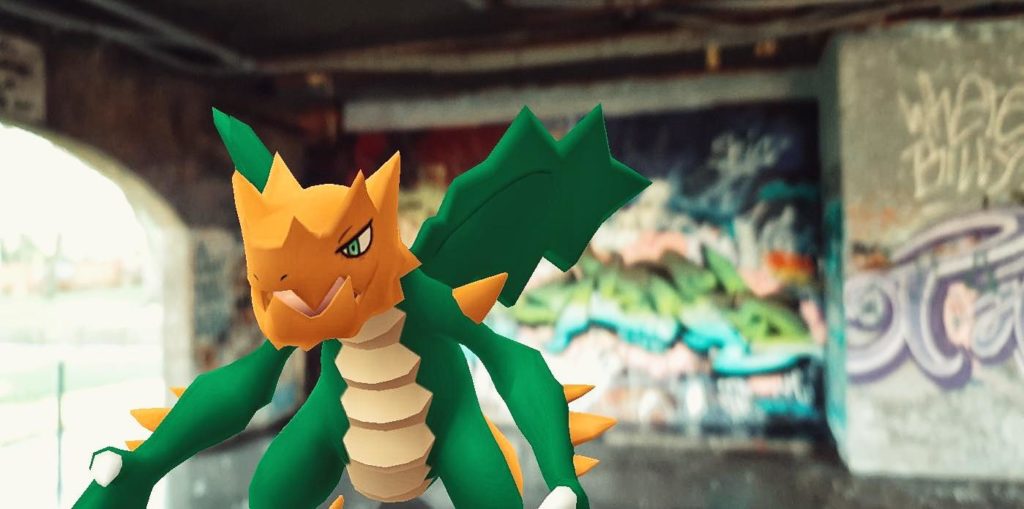 Sticking with green (apparently I use green a lot!), I spotted this graffiti and then I looked for a Pokémon to fit the colours of it, rather than having a particular Pokémon I wanted to photograph in mind. I used the 'Bokehmon' technique to get a shallow depth of field to blur out the graffiti, and allow the focus to be on Druddigon. The colours don't have to match perfectly, but by being in the same family they really compliment each other well.
Contrasting Colours
Of course your other option with colours as a theme, it is totally contrast your Pokémon against the background so that they really pop!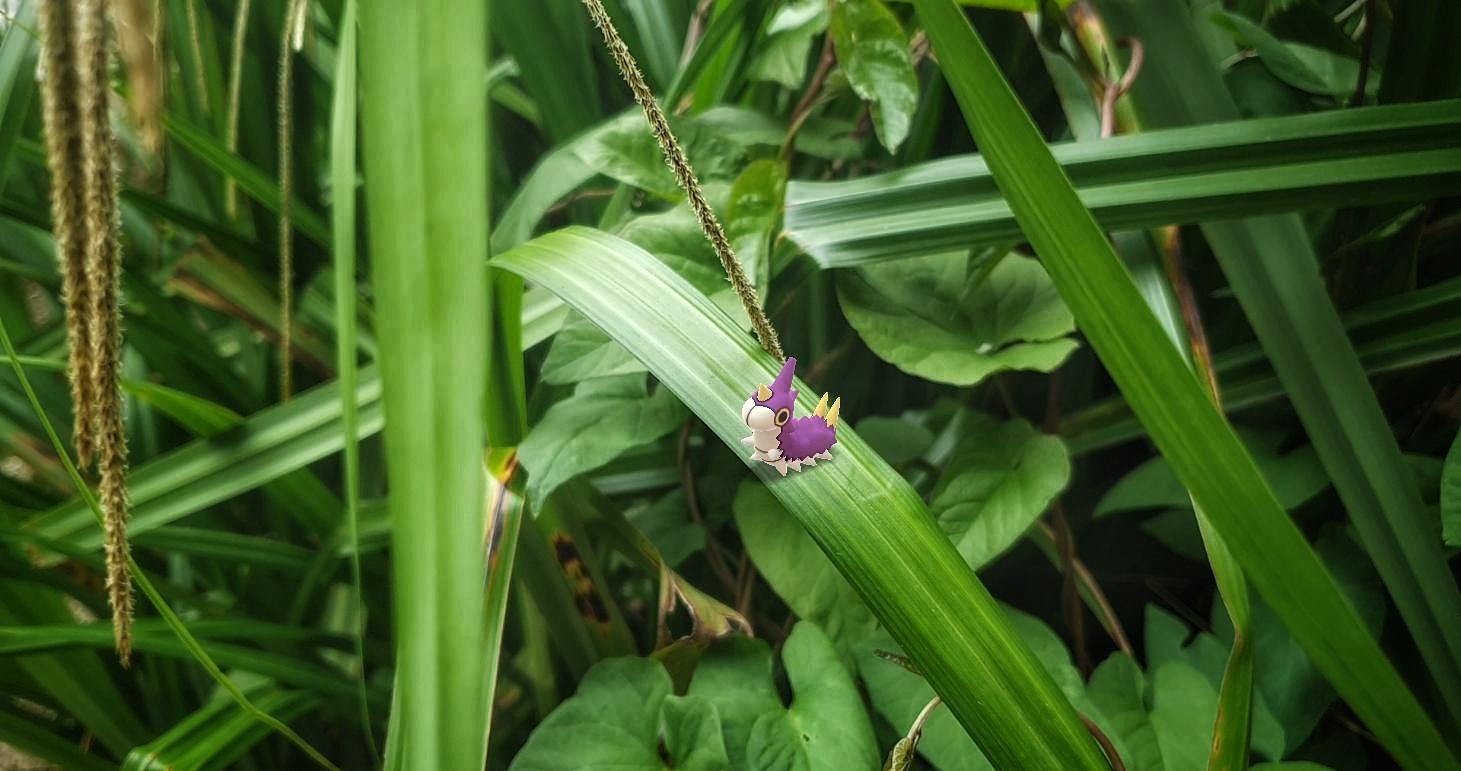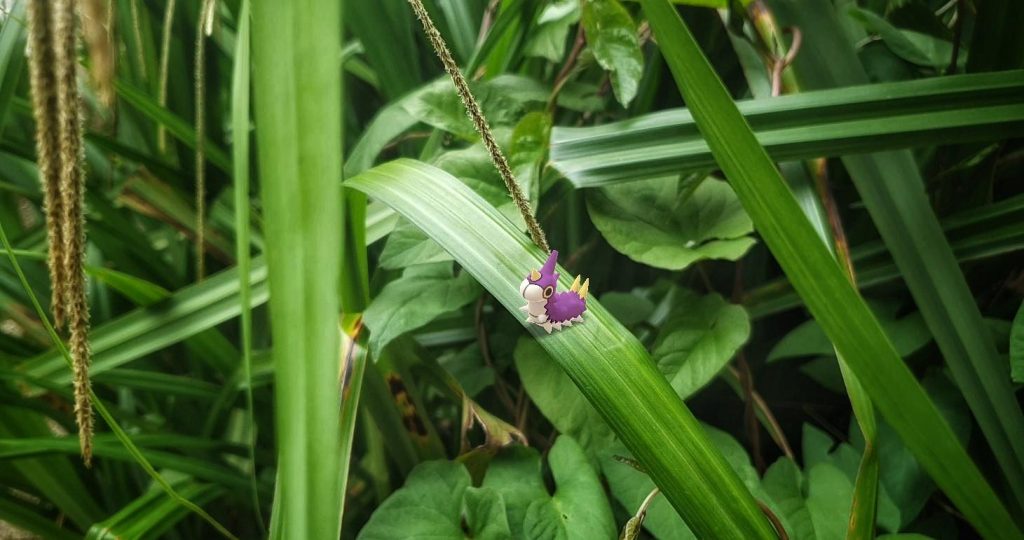 Using a shiny Wurmple here adds a lot more contrast than another green Bug type, letting Wurmple really shine and take centre stage. A Caterpie would really blend into this environment, making it almost hard to spot, but that purple Wurmple is the star of the show.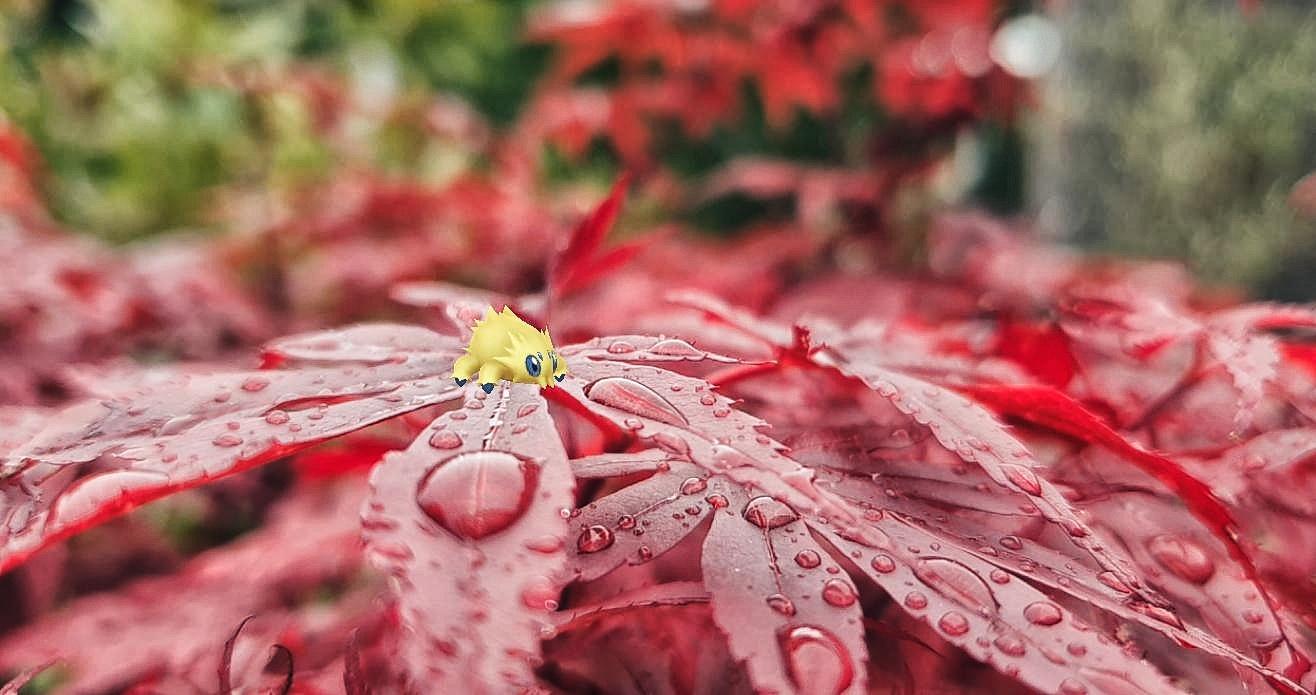 Tiny Joltik stands out amongst the red leaves and raid, with such a shallow focus, and no other yellow in the image, your eye goes right to Joltik. While red and yellow may not be too far apart in the colour wheel, they are different enough to make Joltik pop.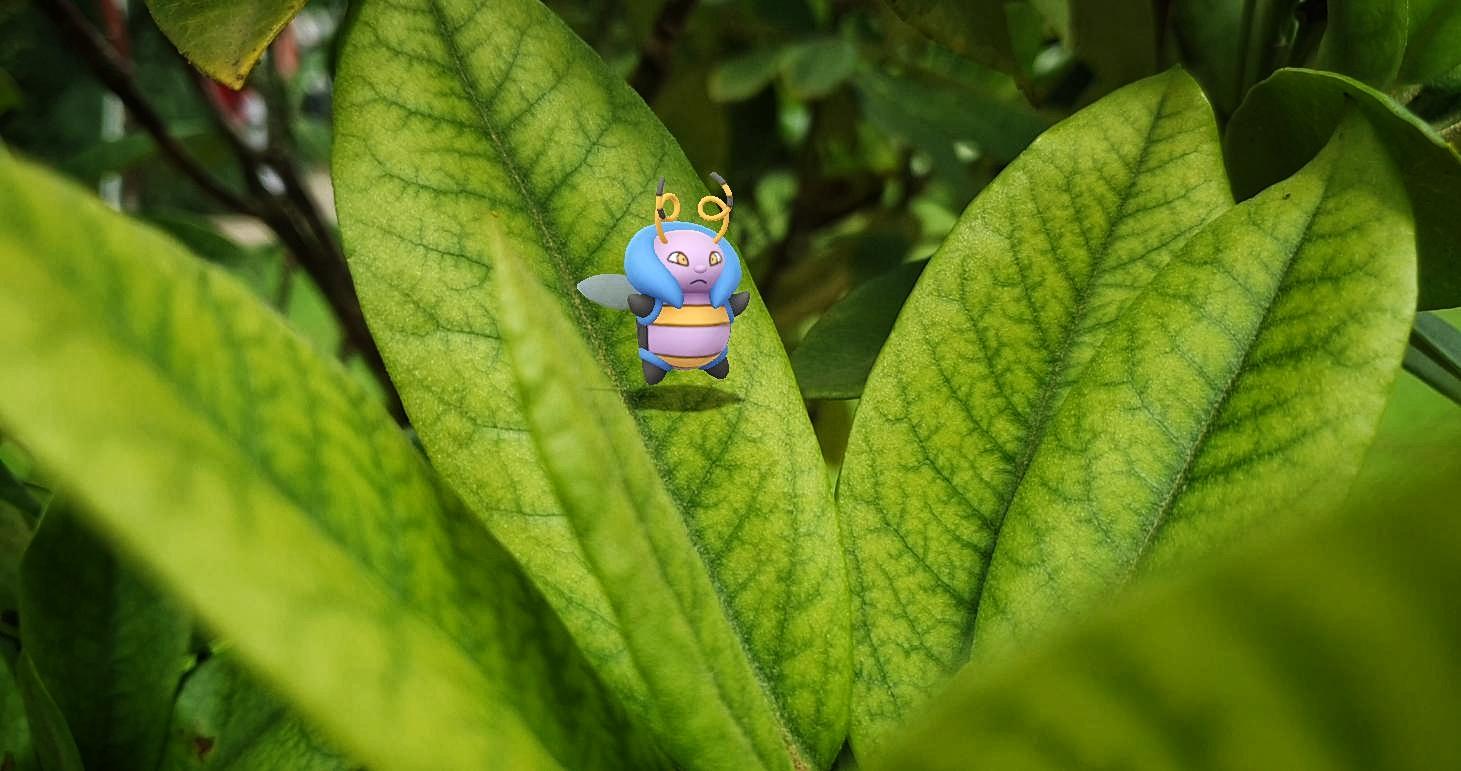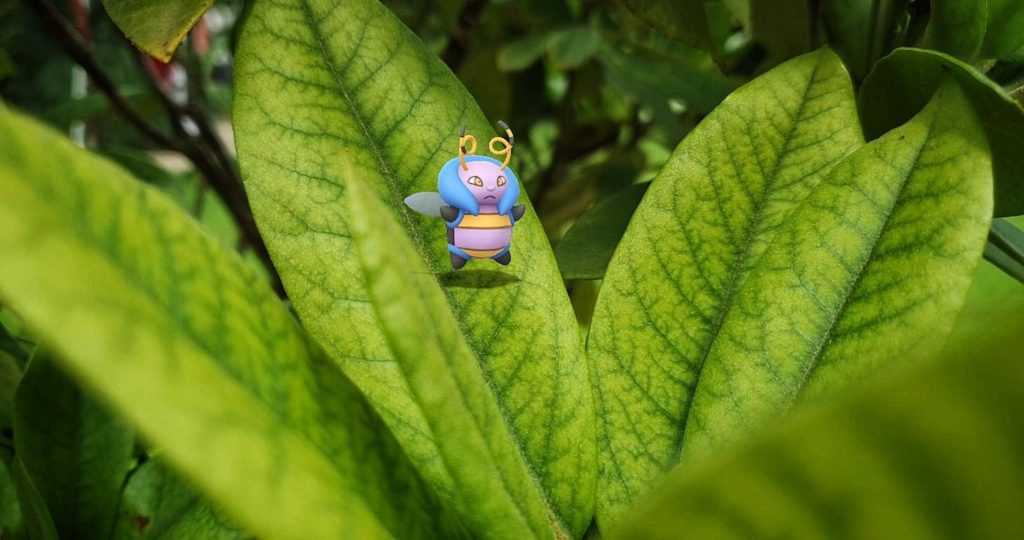 Shiny Volbeat's blue and purple are pretty different from the almost entirely green background here, again letting Volbeat shine.
Contrasting colours for Pokémon are featured a fair bit less in my own personal work, and when you browse the #GOHubAR it also becomes clear that contrasting is actually a lot more unusual for most people. Matching colours are naturally more appealing to the human eye, but done well, contrast can be so fun! Dramatic colour differences can force the eye to focus in on a particular aspect of a photograph so easily, so it can be utilised to great advantage.
Black & White
Black and white as a colour palette is even more unusual for most AR photographers, but again, done well, it can be incredibly striking and dramatic.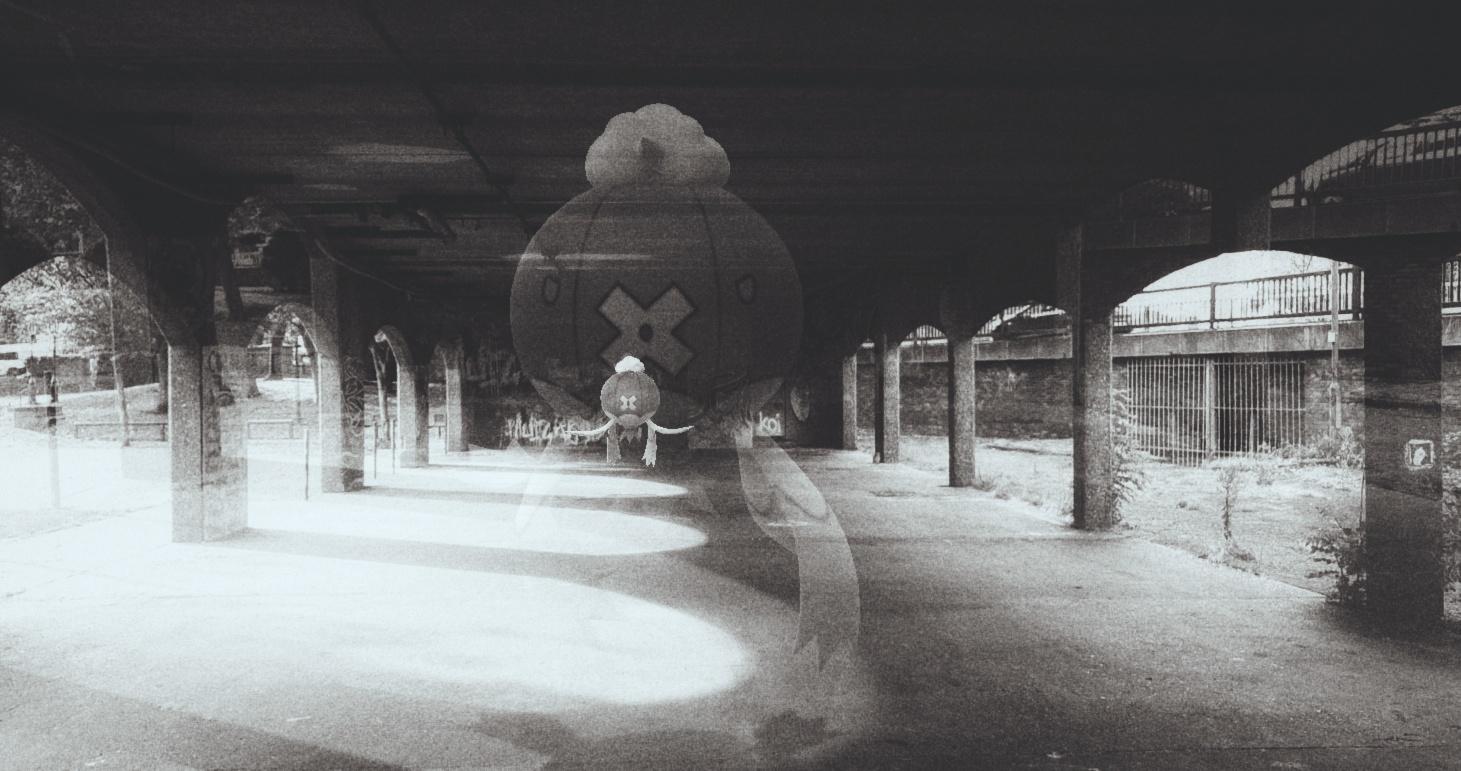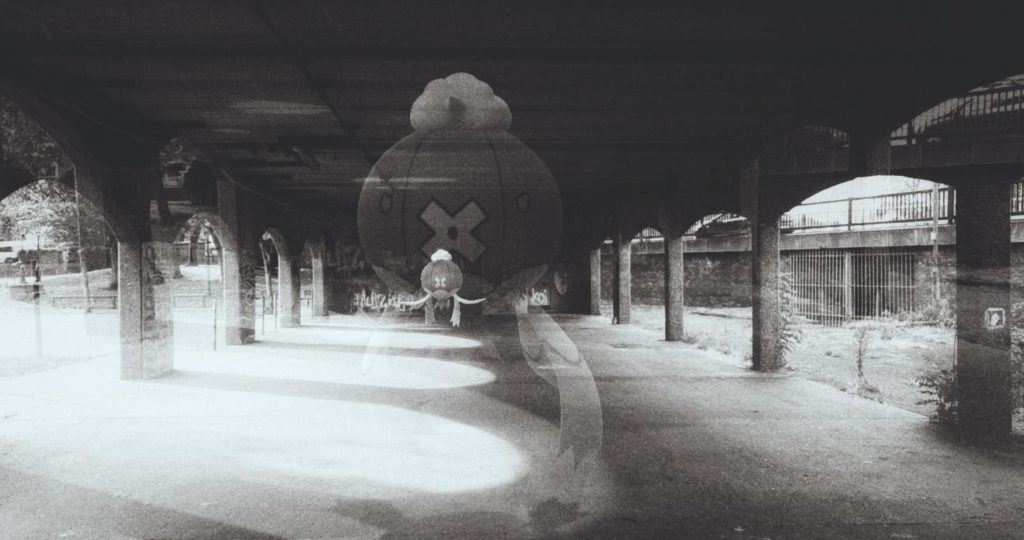 Ghost
types and black and white can work so well together, really creating a spooky atmosphere to add to the creepy vibes you want. I took photos here that I edited in both black and white and colour, and by far this one has the most atmosphere.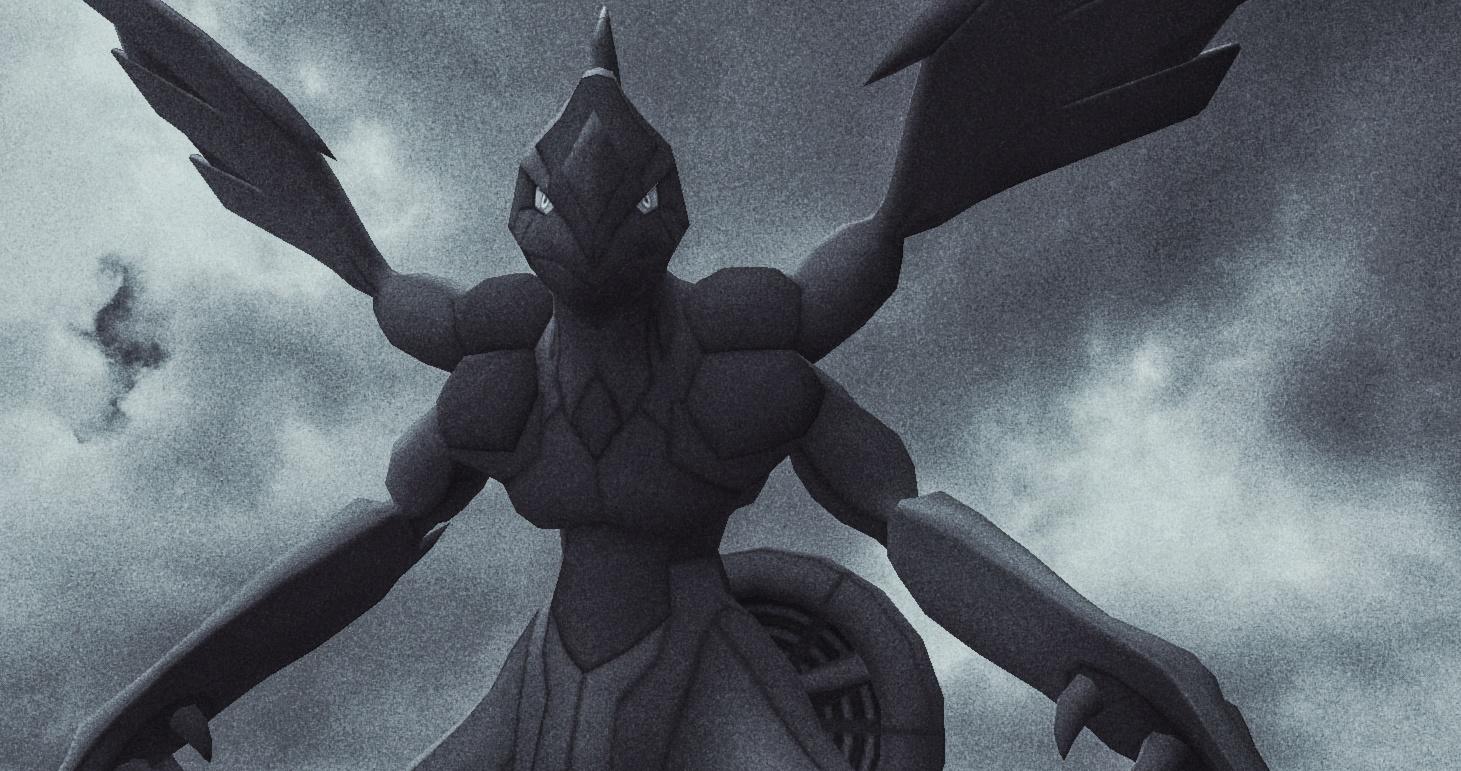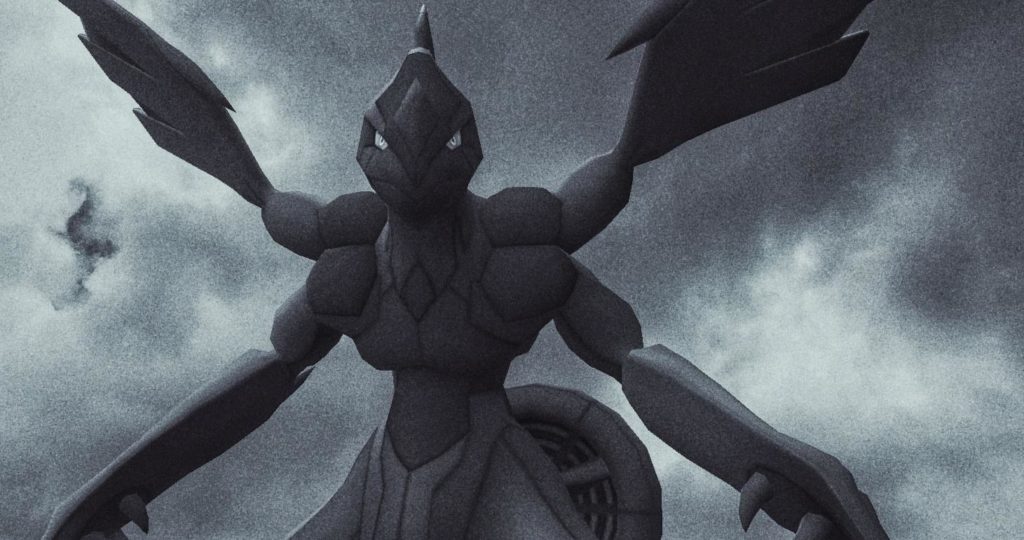 Now Zekrom is almost black and white before any editing, so their looming appearance just begs for a dramatic monochrome finish. The black and white makes the clouds look much stormier than they did in person, just perfect for this powerful legendary Pokémon.
When you edit for black and white, it is important to consider the contrast of your image. Too much and you start to get overexposed whites and the details can be too heavy, so take care in your approach to make sure you don't lost what makes your Pokémon unique.
Conclusion
Colour is such a huge part of your choices for your AR photography, and one well worth giving extra time to in order to step up your work. Whether matching, contrasting, or black and white, all can work in their own individual ways with some thought. Be sure to use the #GOHubAR hashtag on social media so we can see all your beautiful work!