This month we asked to see your best images featuring Johto Pokémon! It might be one of the smaller generations of Pokémon, but we know there are some huge fans of Johto, so we couldn't wait to see what you came up with.
Unedited Images
The below AR images have not been edited in any way.
'Peace after the storm' by RTSCK0833, Dinan, Belgium.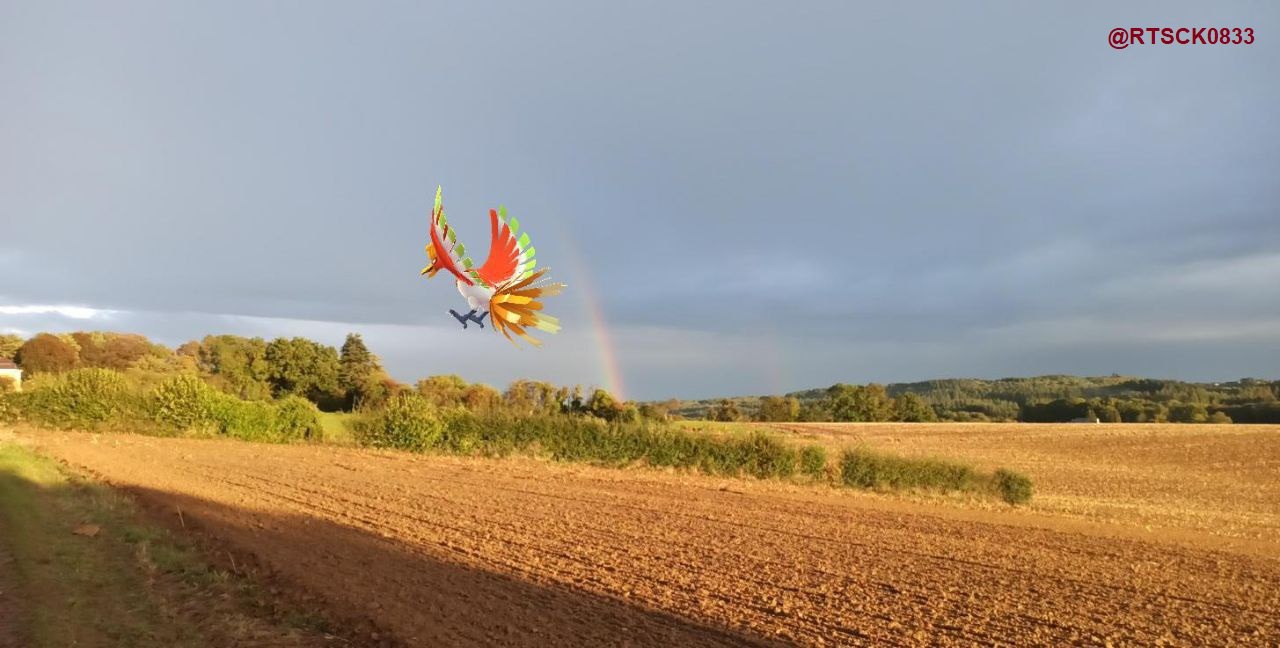 'After a long storm, we saw this Ho-oh flying over our skies. As it passed, a huge rainbow was appearing.'
'air travel' by ずんだオレ, Bank.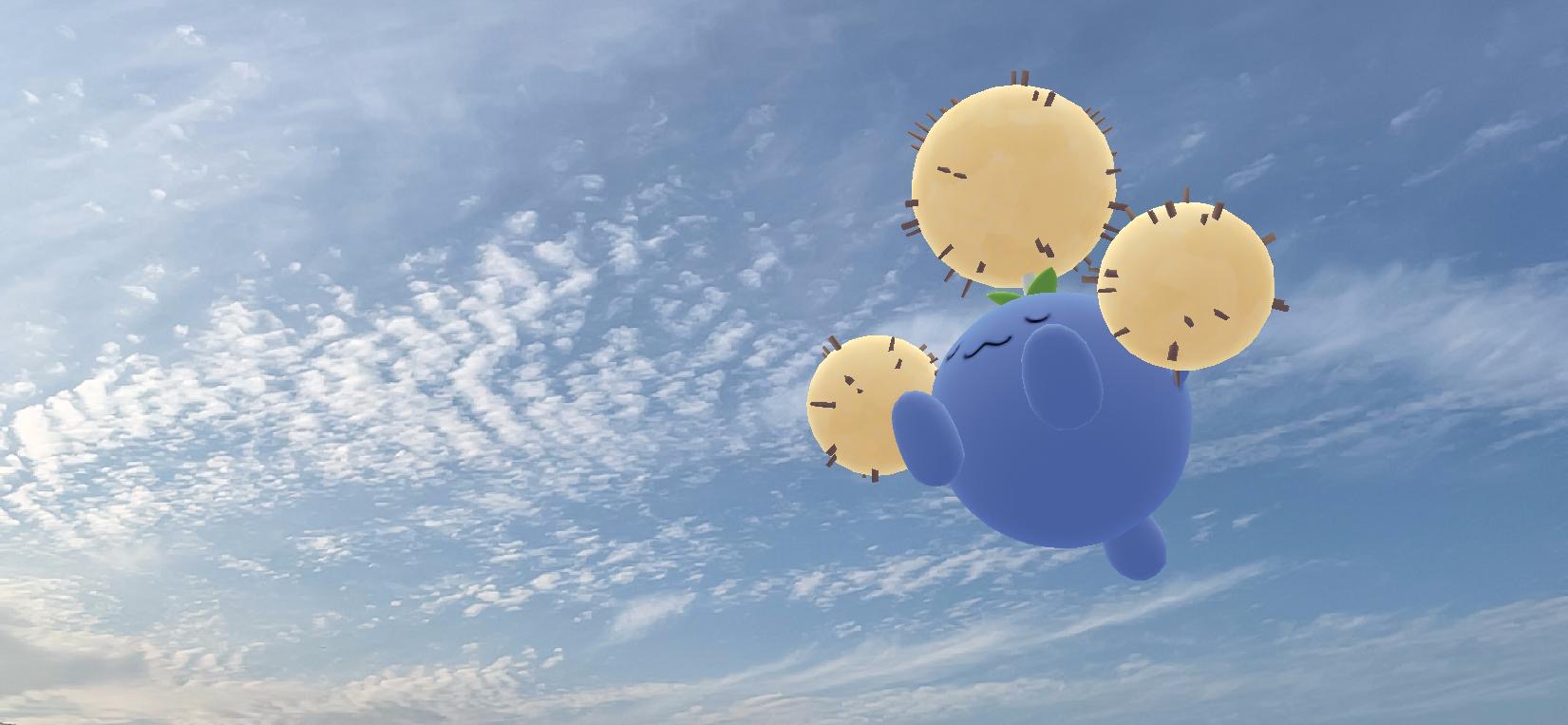 'travel through the sky Jumpluff'
'Awaiting the winter' by YubelBuster, Hessen, Germany.
'A lonely Yanma enjoys the last days of autumn.'
'Night runner' by SPSx22, Soho, London UK.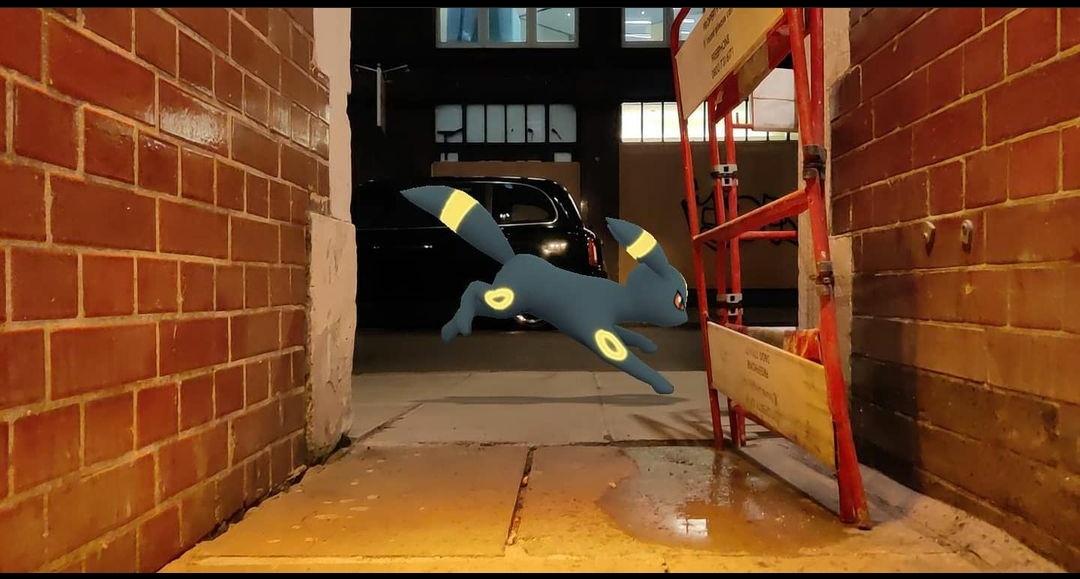 'An urban legend, photographing Umbreon was extremely difficult with the speed it moves through the city!'
'Cooling off' by Johnysntpogopics, Algarve, Portugal.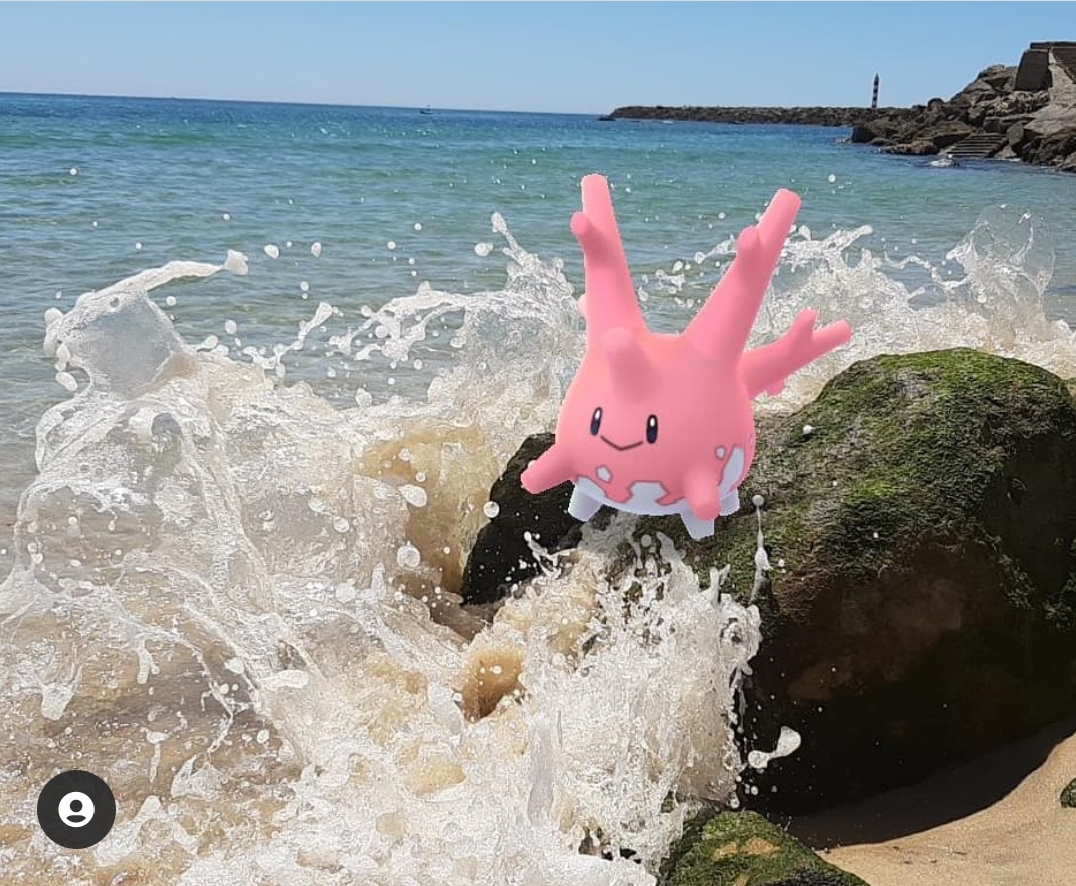 'I was on my summer vacation, when I spotted this Corsola cooling off on the rocks.'
'Guardian of the door to nowhere' by pokemoninlife, Taiwan, Taichung, Taichung Confucius Temple.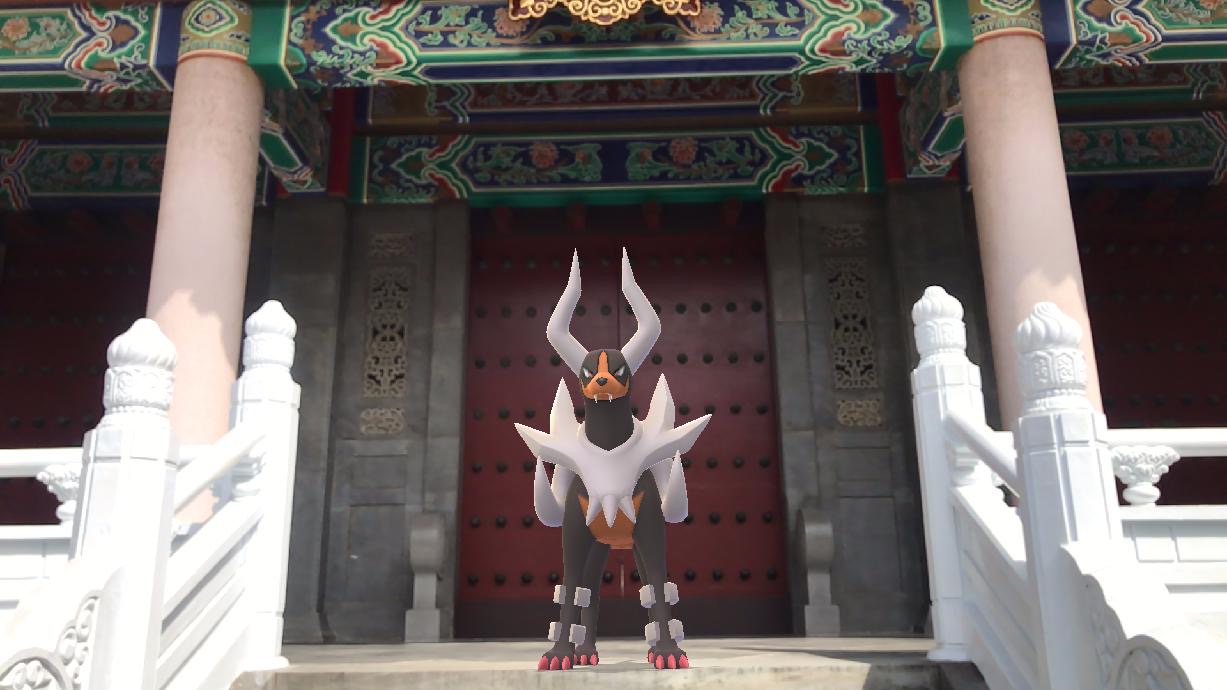 'It said that Houndoom is the messenger from the Hell. And this Mega Houndoom seems to protect something behind the giant gate, maybe some terrifying ghost or dark type Pokemon'
'Dawn light' by CharlieNebulus, Funchal, Madeira, Portugal.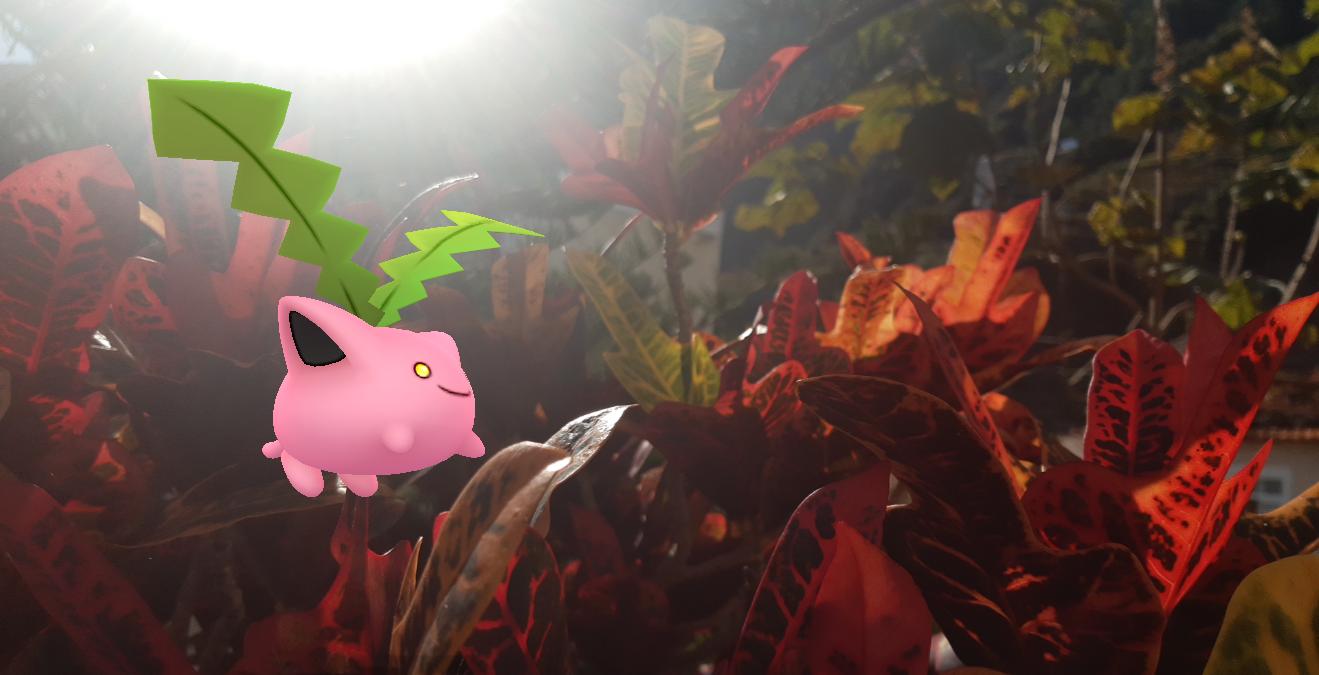 'It's a beautiful morning to get out of the house.'
'Proud Smeargle' by Alfietienne, Liverpool.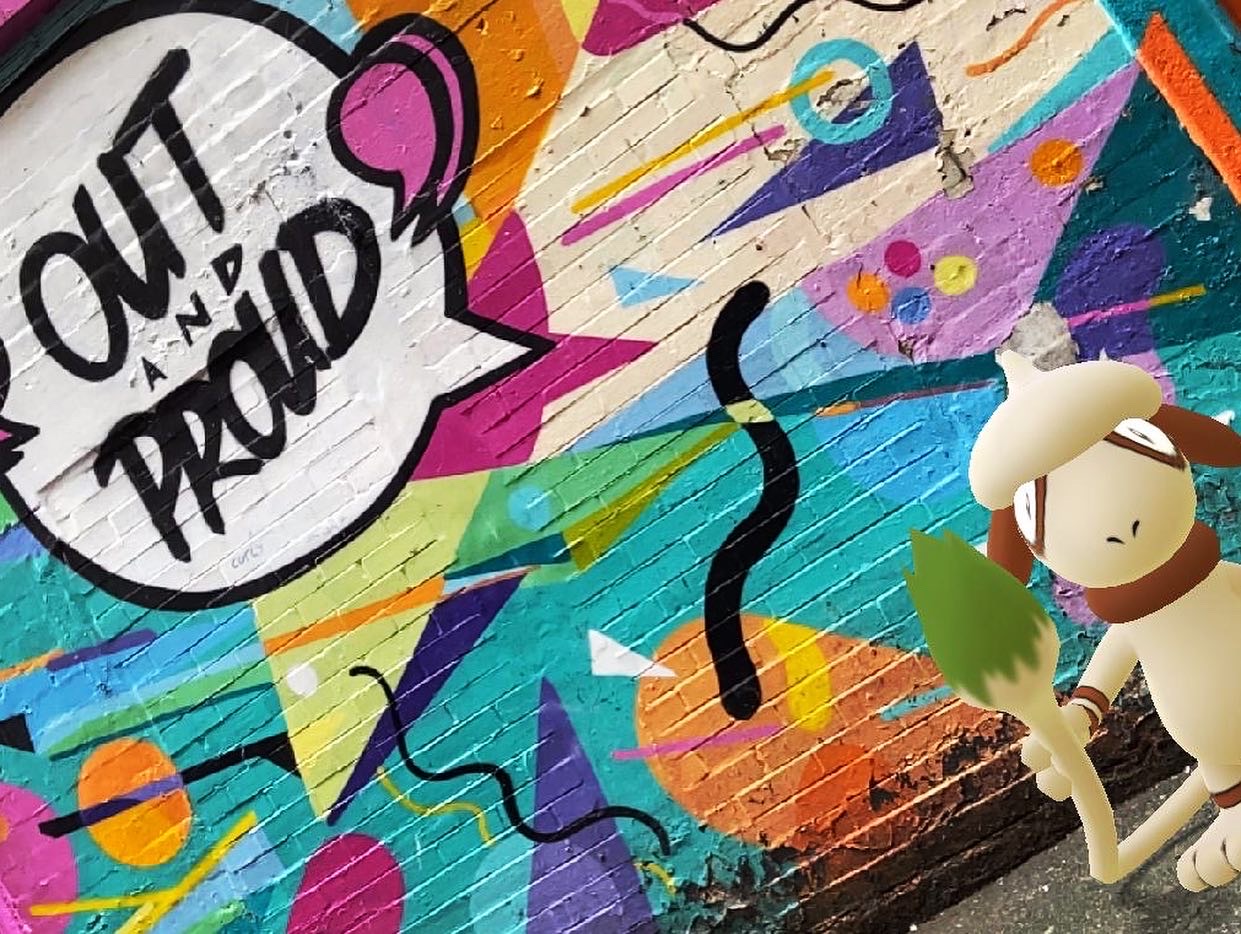 'Smeargle painted a colorful wall mural to stand up for LGBTQ rights 🌈🌈🌈'
'Autumn of Johto' by u501, 伊豆市,静岡県.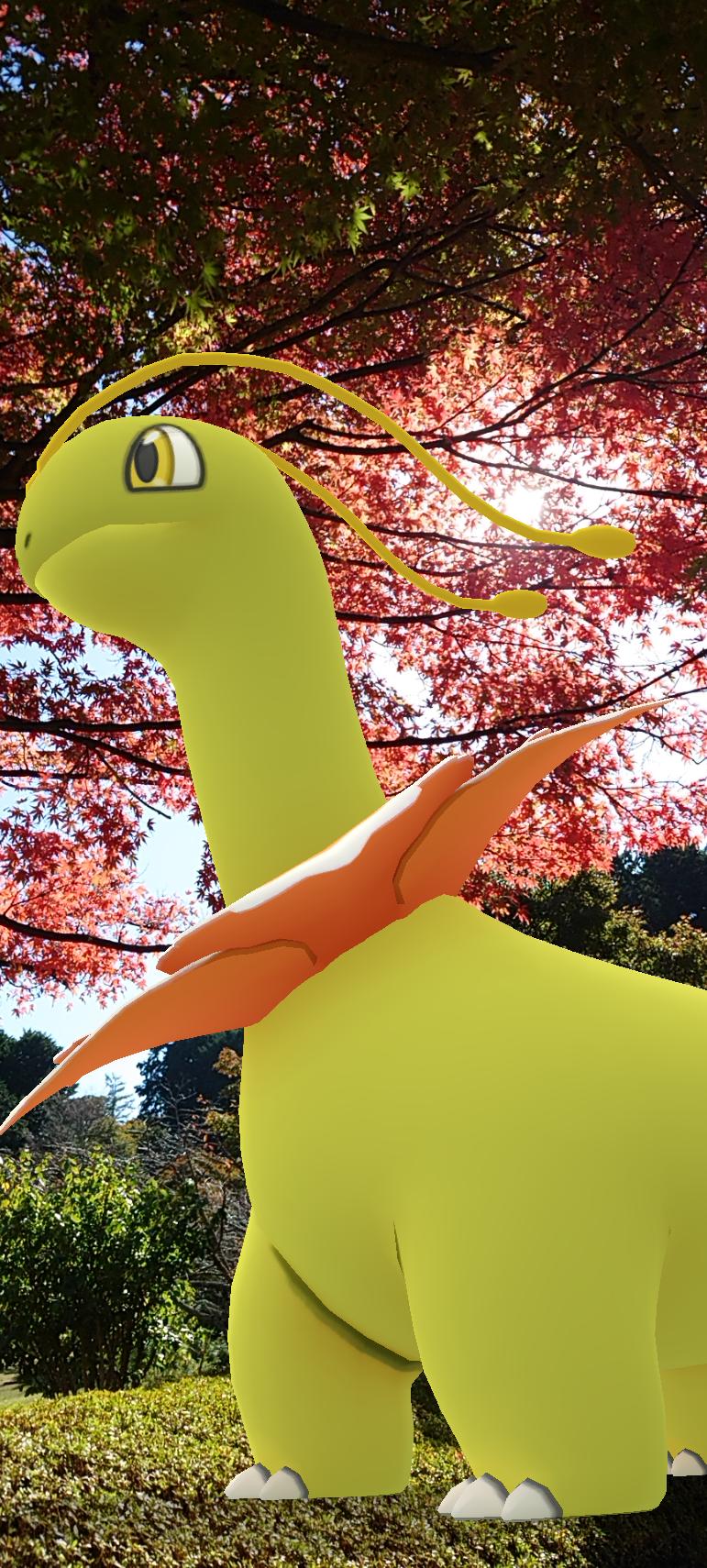 'ジョウト地方の木々も色付く季節になりました。メガニウムも色付きに気付いたようです。'
'The forest guardian' by SPSx22, Kyoto, Japan.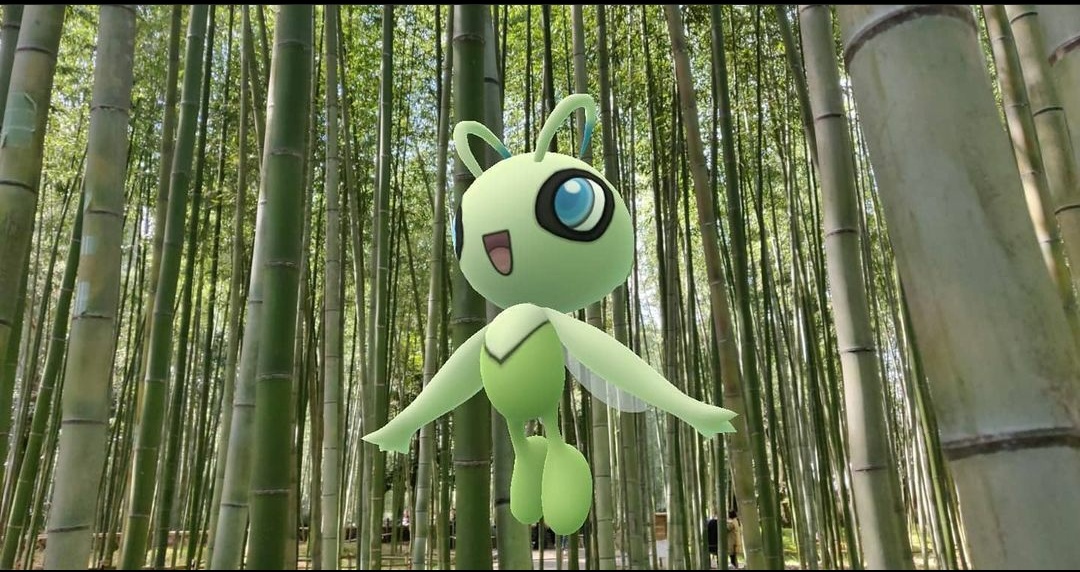 'Celebi is the guardian of the forest, and how joyous they look when it's at full strength!!'
'Lugia's Kingdom' by RTSCK0833, Almuñecar, Spain.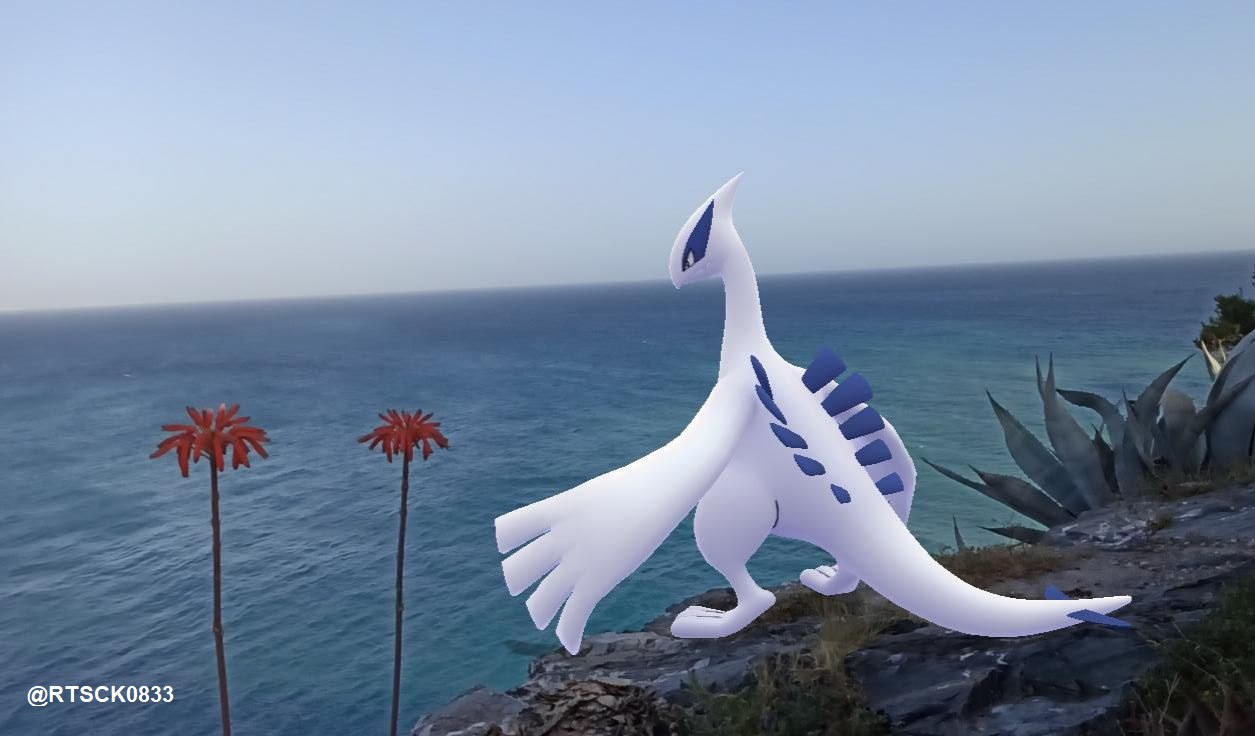 'Each time we reach that spot, Lugia stares at his kingdom making sure everything is fine.'
'美しい花にはトゲがある' by u501, 横浜市,神奈川県,日本.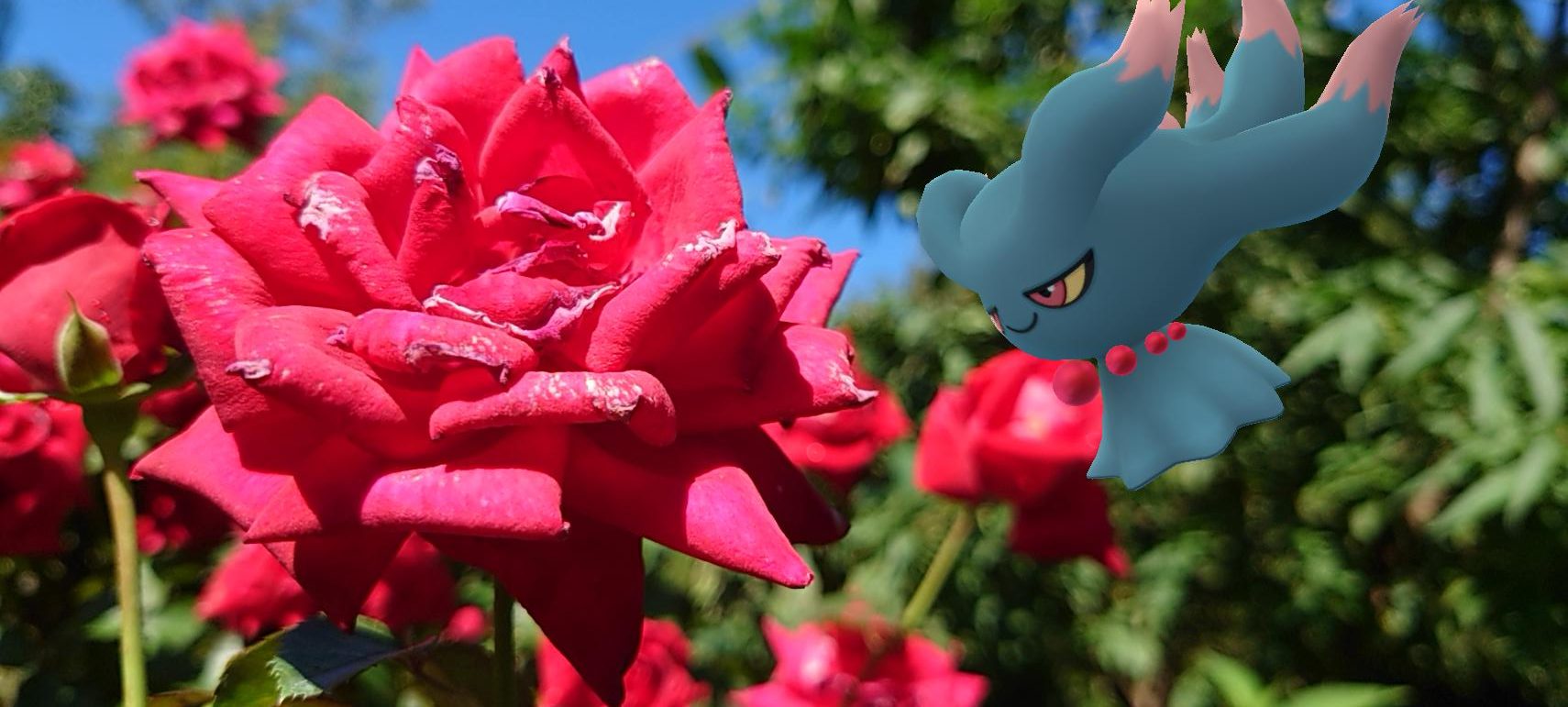 '薔薇にトゲがあるように、美しいものでも傷つける一面がある。ムウマも可愛い顔して何かいたずらを企んでいるのかもしれません。'
By Ishmaelx83, BC, Canada.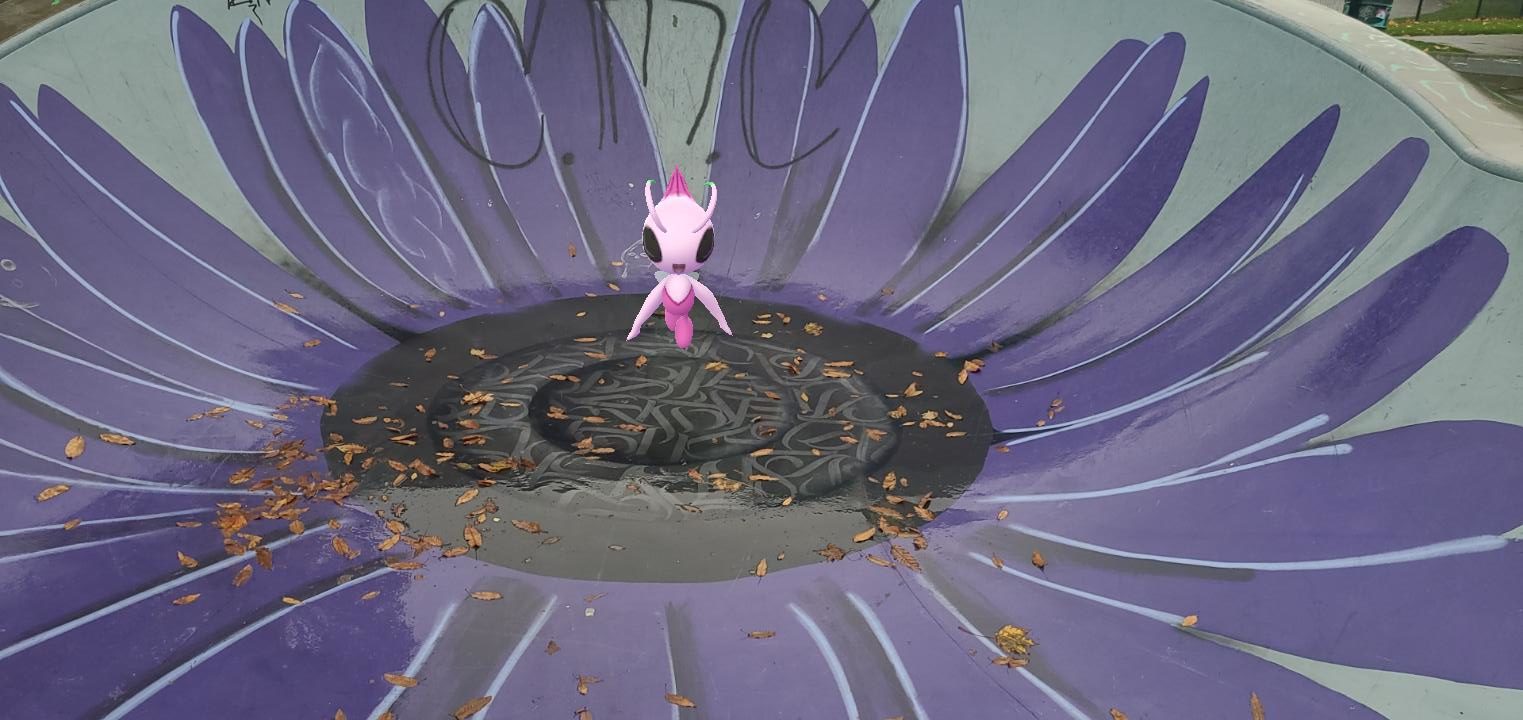 'Was raining so I took advantage of the empty skate park and took some pictures'
'Summer days at Johto' by RTSCK0833, Almuñecar, Spain.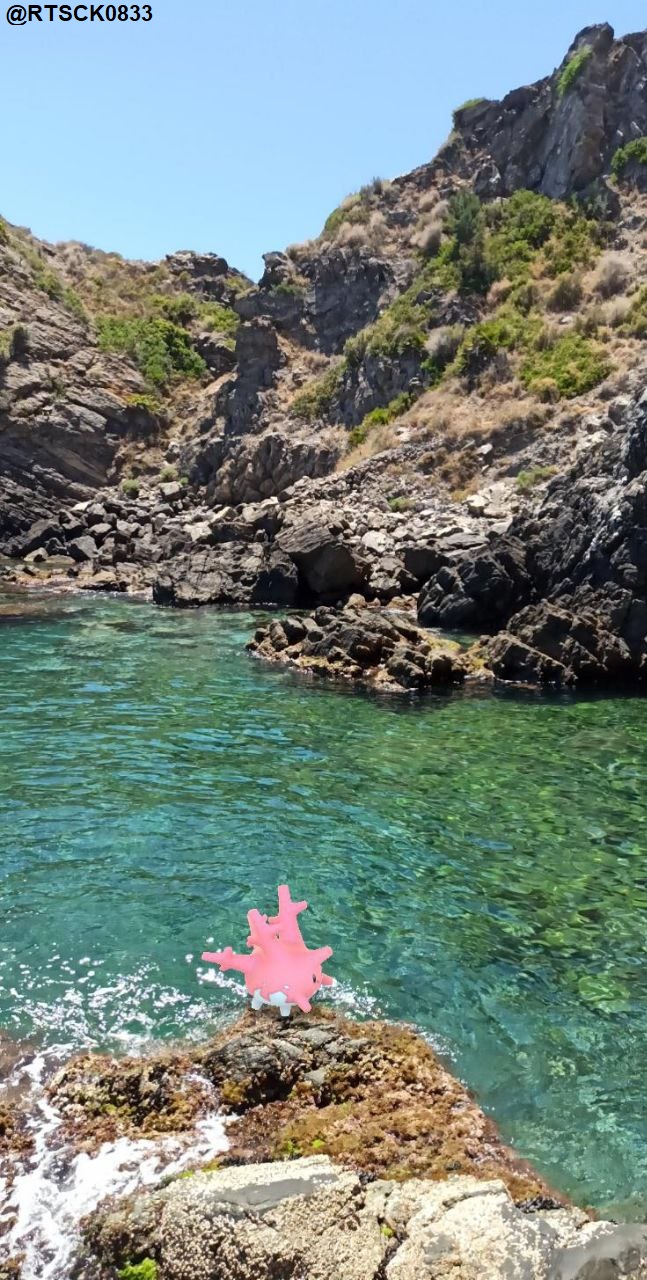 'One of my sightings on my Johto journey!'
'Beautiful nature' by nana15AR, Miyajima in Hiroshima.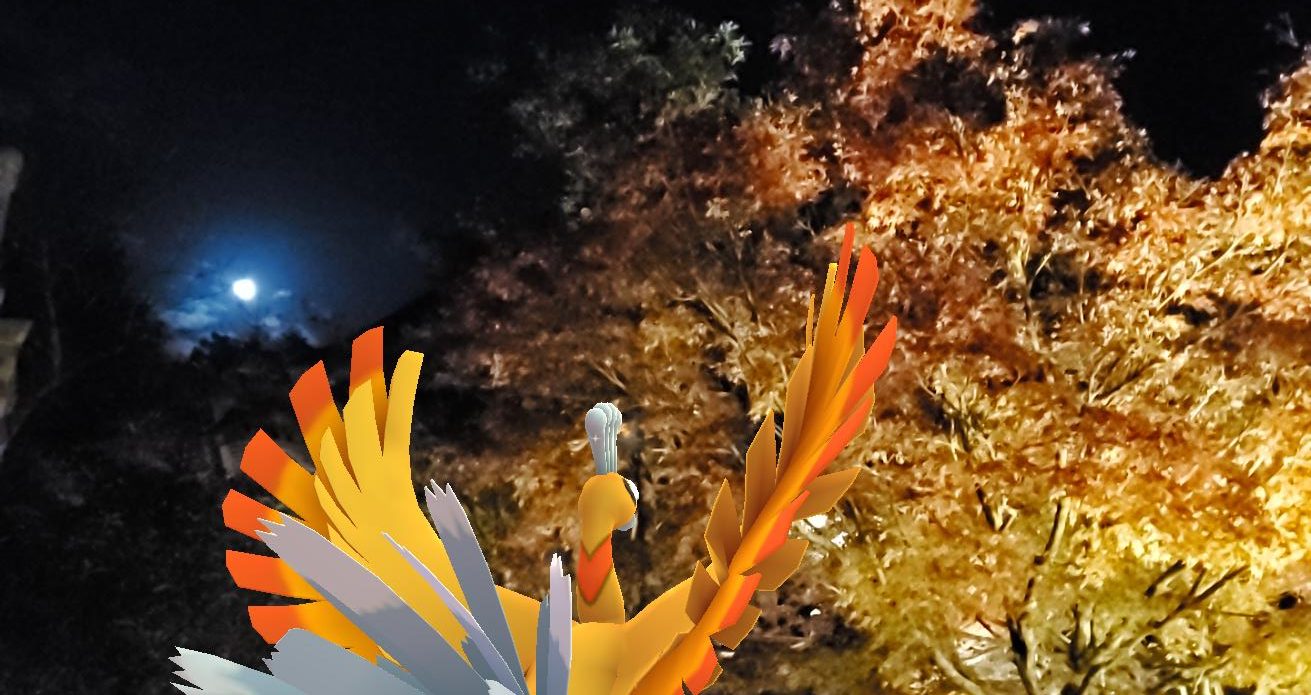 'The moon gently watched over the golden maple and phoenix.'
'Entei in the dunes' by Rhanique, West aan Zee, Terschelling, The Netherlands.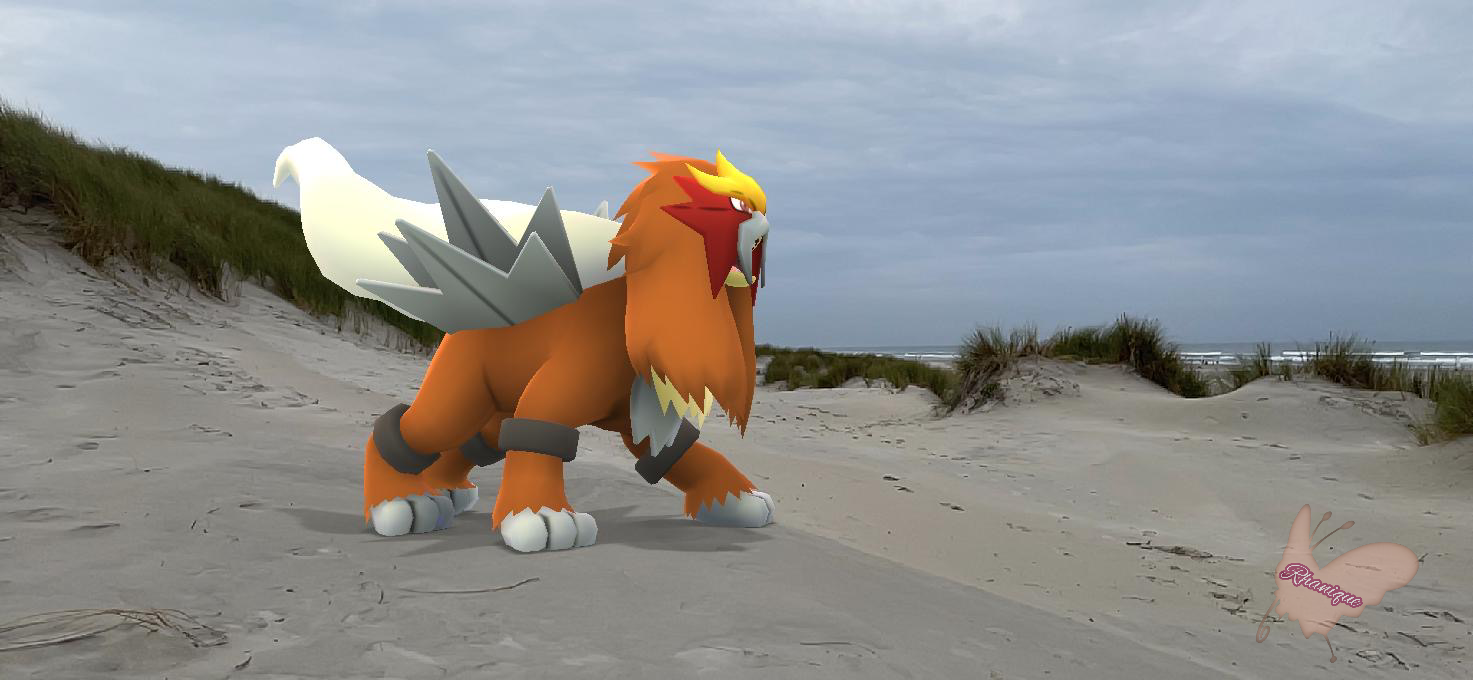 'Last time I went to Terschelling I took a snapshot of Entei, which was one of my first ARphotos posted on Instagram. I couldn't resist taking a few snapshots of this legendary Pokémon from Johto when I was back there this year. Entei looks so majestic in the dunes!'
'Teddy enjoying the autumn forest' by HazelCrocus, Oberhundem, Germany.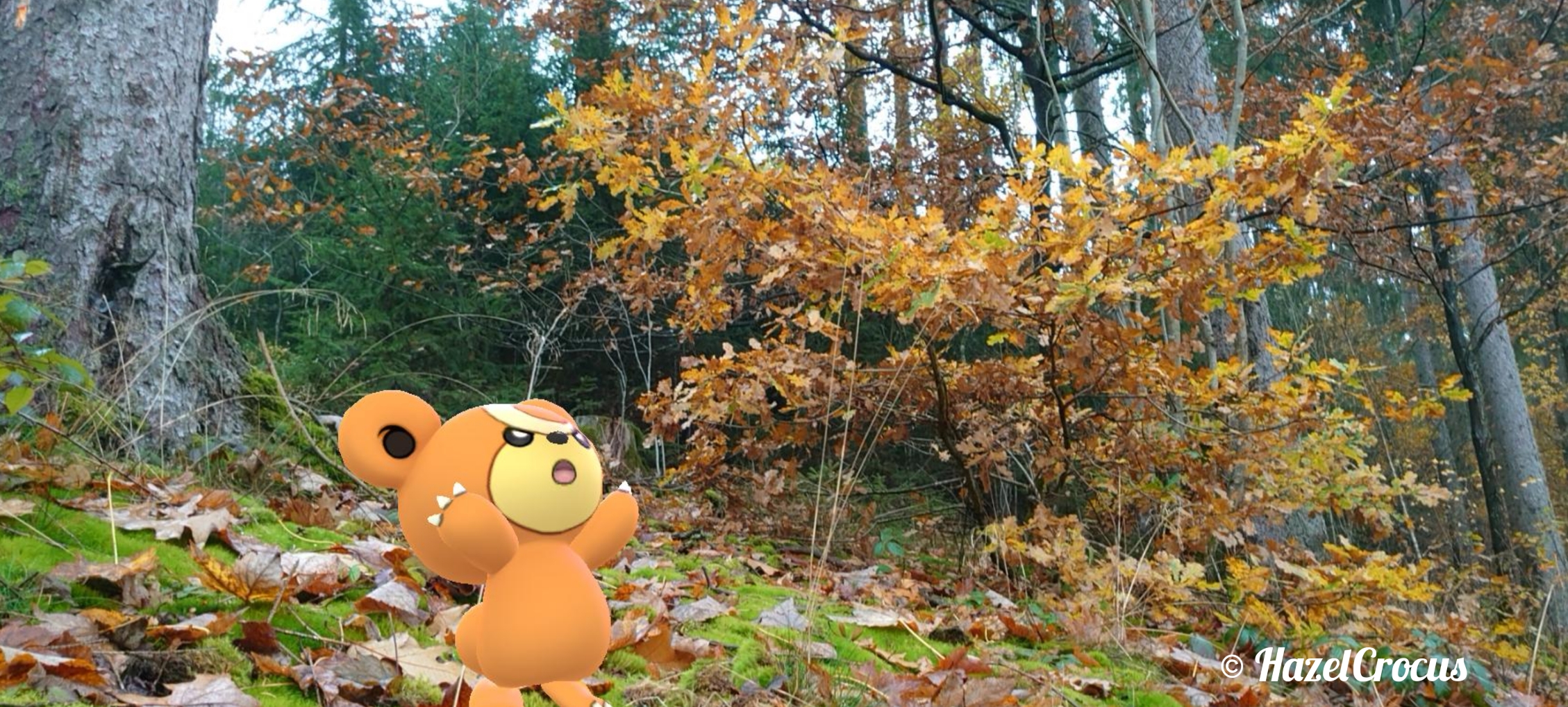 'Teddiusa loved walking around the German forest near the village of Oberhundem. He was so amazed by the autumnal colours, and how he could blend in with the colours around him! He really didn't want to leave.'
Edited Images
The below AR images have been edited or filtered in some way.
'Dawn' by ElKhan32, Essex, UK.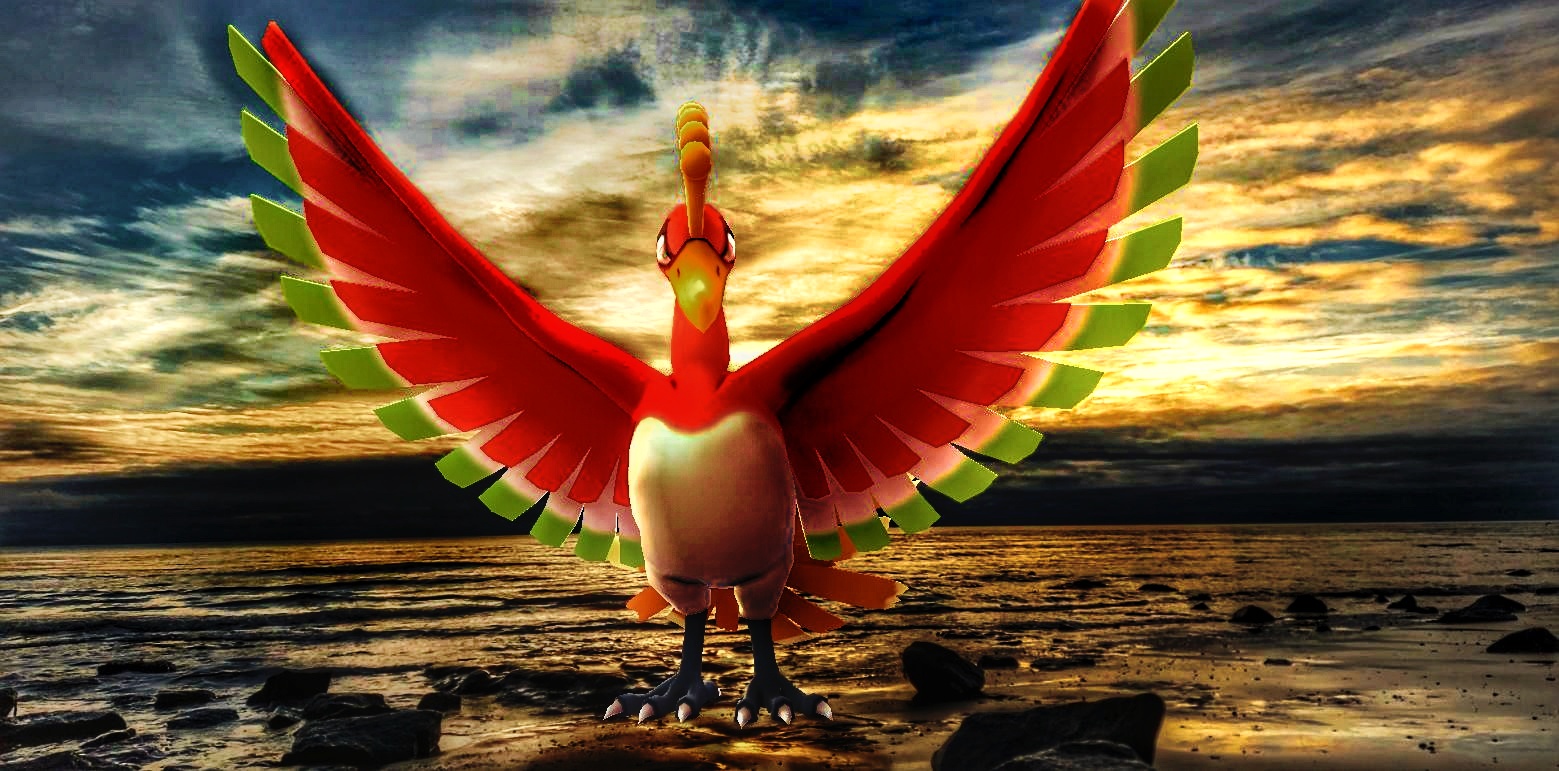 'The break of dawn gives light to the world. It fills it with warmth and joy.'
'Golden Hour Vibes' by Mythical Lae Snaps, Ontario, Canada.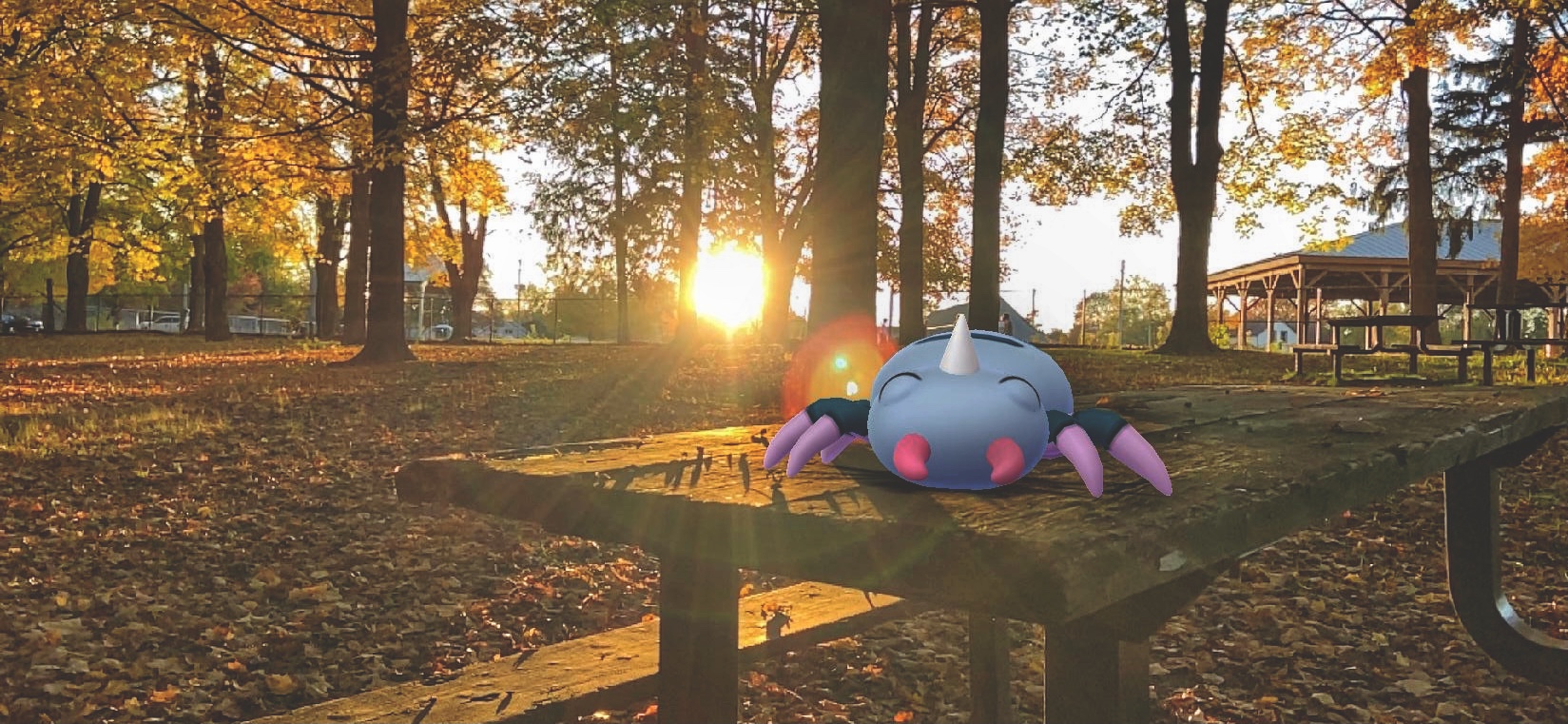 'Who said spiders have to be scary? I found this little guy soaking up some golden hour rays before the sun set for the night. They seem so content to finally see some sun after what feels like weeks of rain! Fall has fully taken over but it won't be long before winter and hibernation. Stay warm trainers!'
'Beyond' by Johnysntpogopics, Comporta, Portugal.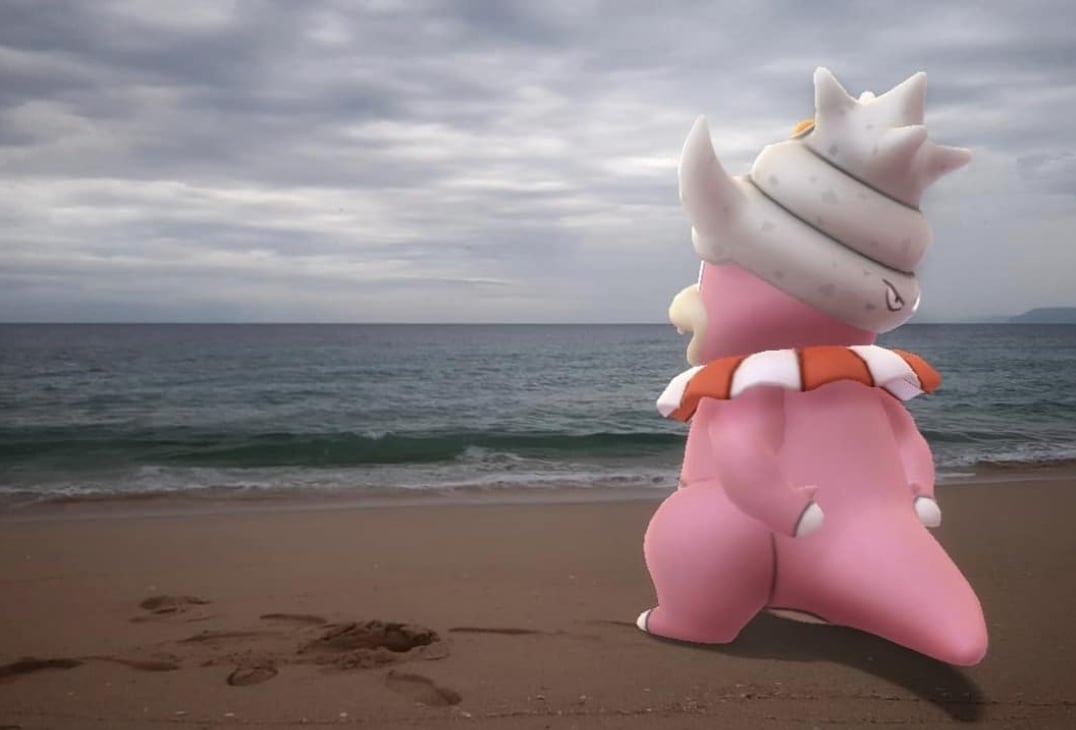 'I found this Slowking looking into the sea. I know the sea always calms me down. It must be doing the same thing.'
'Imitation' By Twitter: MixedDudeX_AR and IG: MixedDudeX.AR, Randalls Island/Wards Island NYC USA.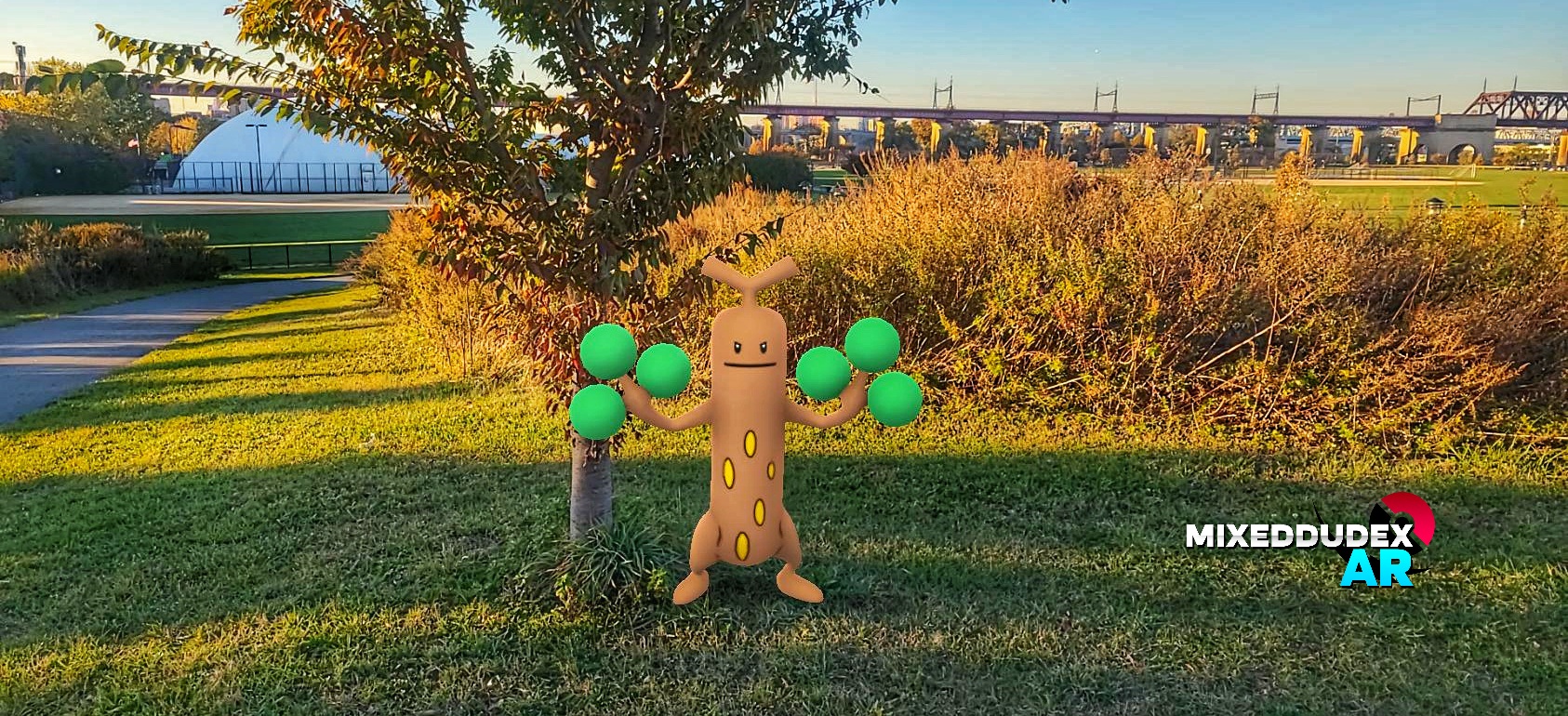 'Two trees but one seems to be out of place or just an imitation of the other.'
'God-zilla…..' by ElKhan32, Essex, UK.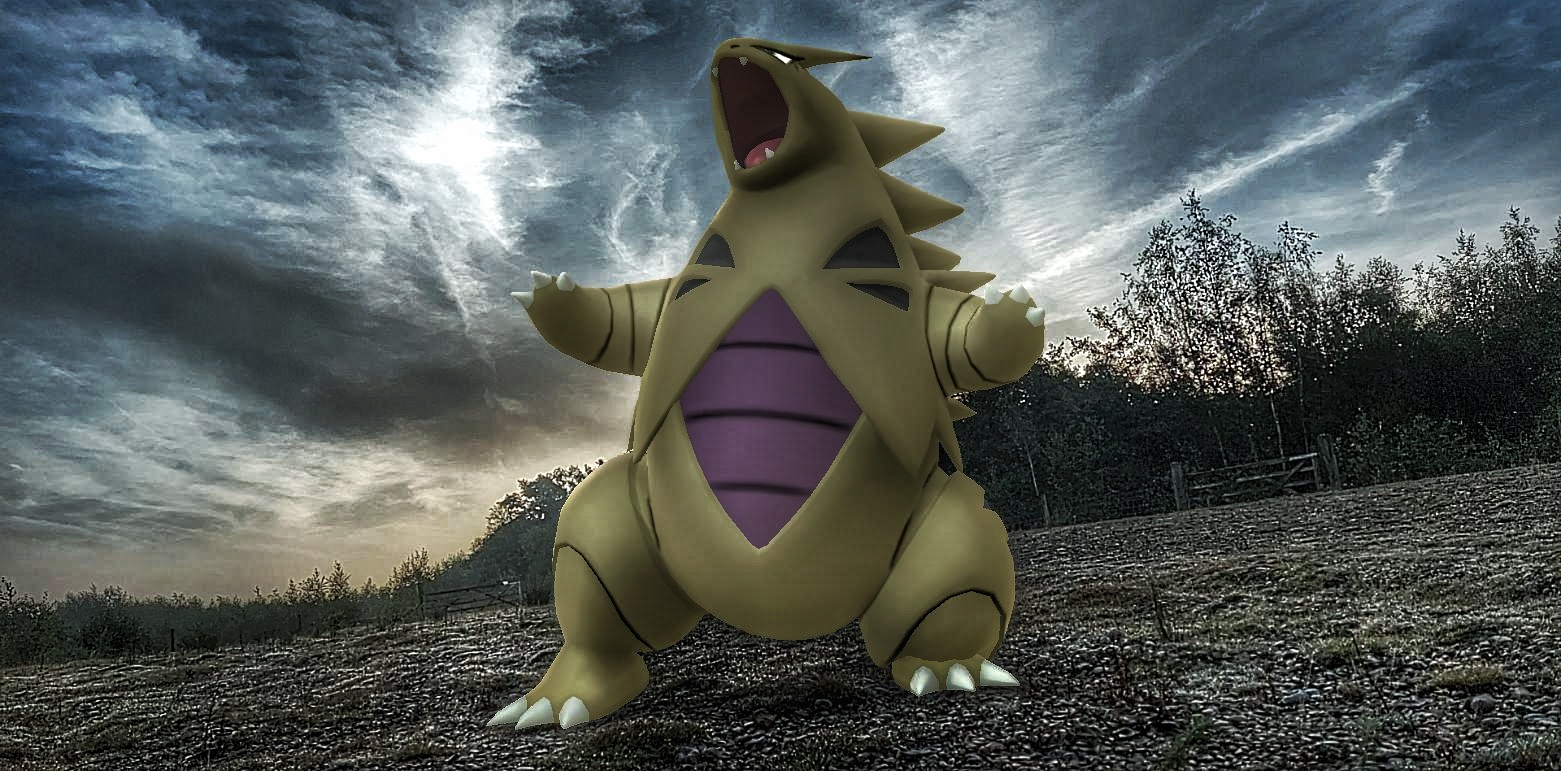 'The mighty beast, the tower of power the monster of nightmares!'
'Suicune on Ice' by PoGoMiloUKYT, United Kingdom.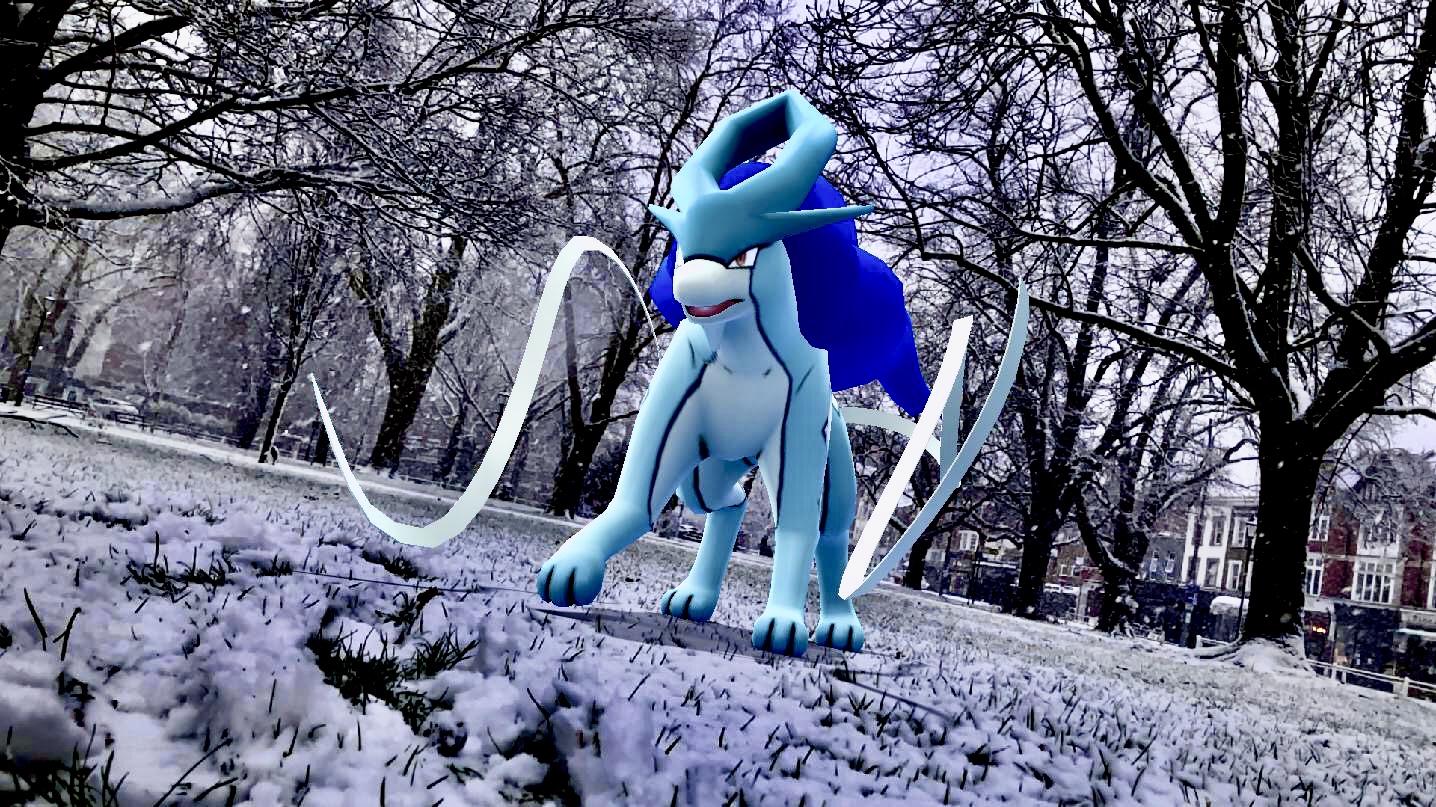 'Never had a chance to do AR+ photography in snowy weather before, it's the UK after all! Took many shots of different Pokémon but Shiny Suicune's bluey cold tone just looked amazing with the snow!'
AR Masters
The below images are taken by our AR Masters.
'GO!' by Ash Ketzchup, Brussels.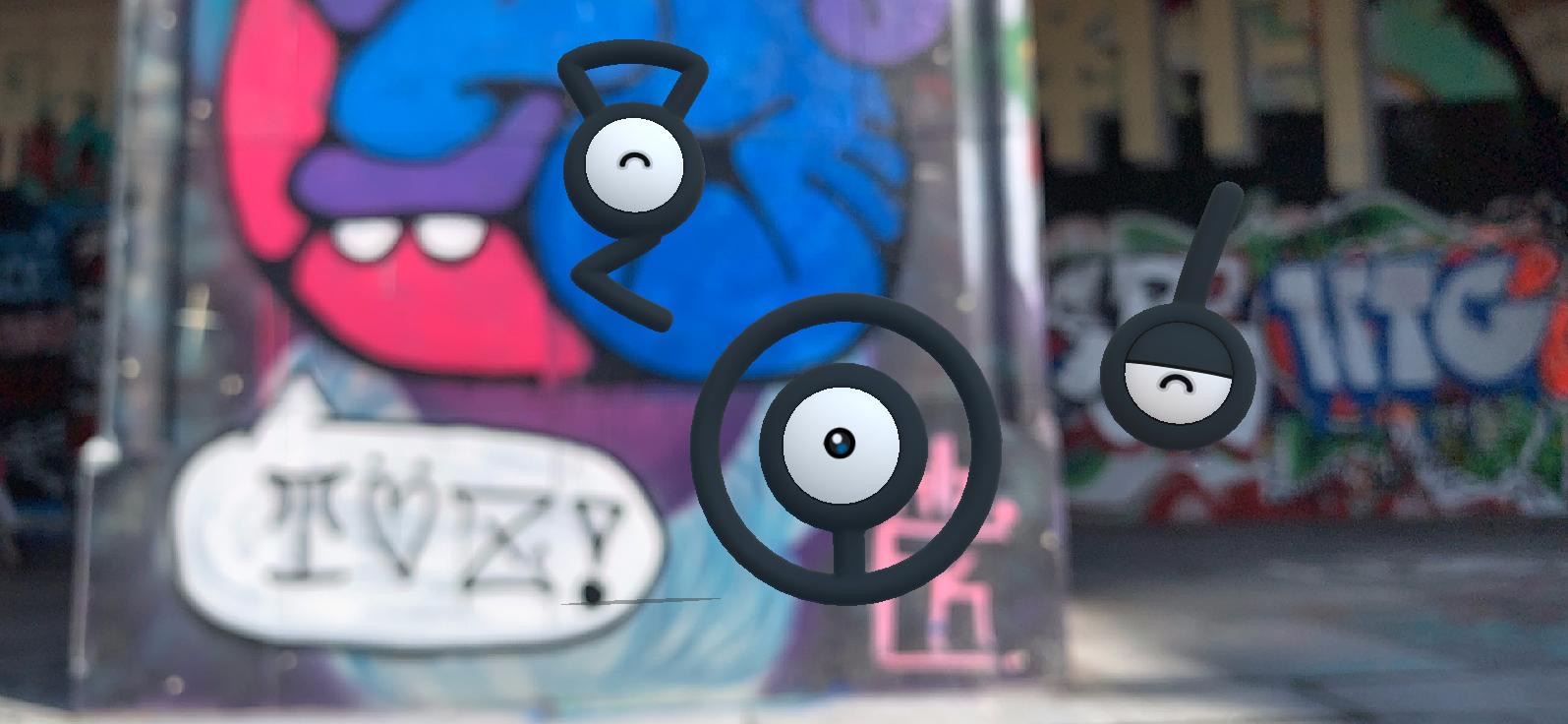 'A group shot with @tuulathecat!'
'Wooper' by Earl0flemongrab, Lake District, UK.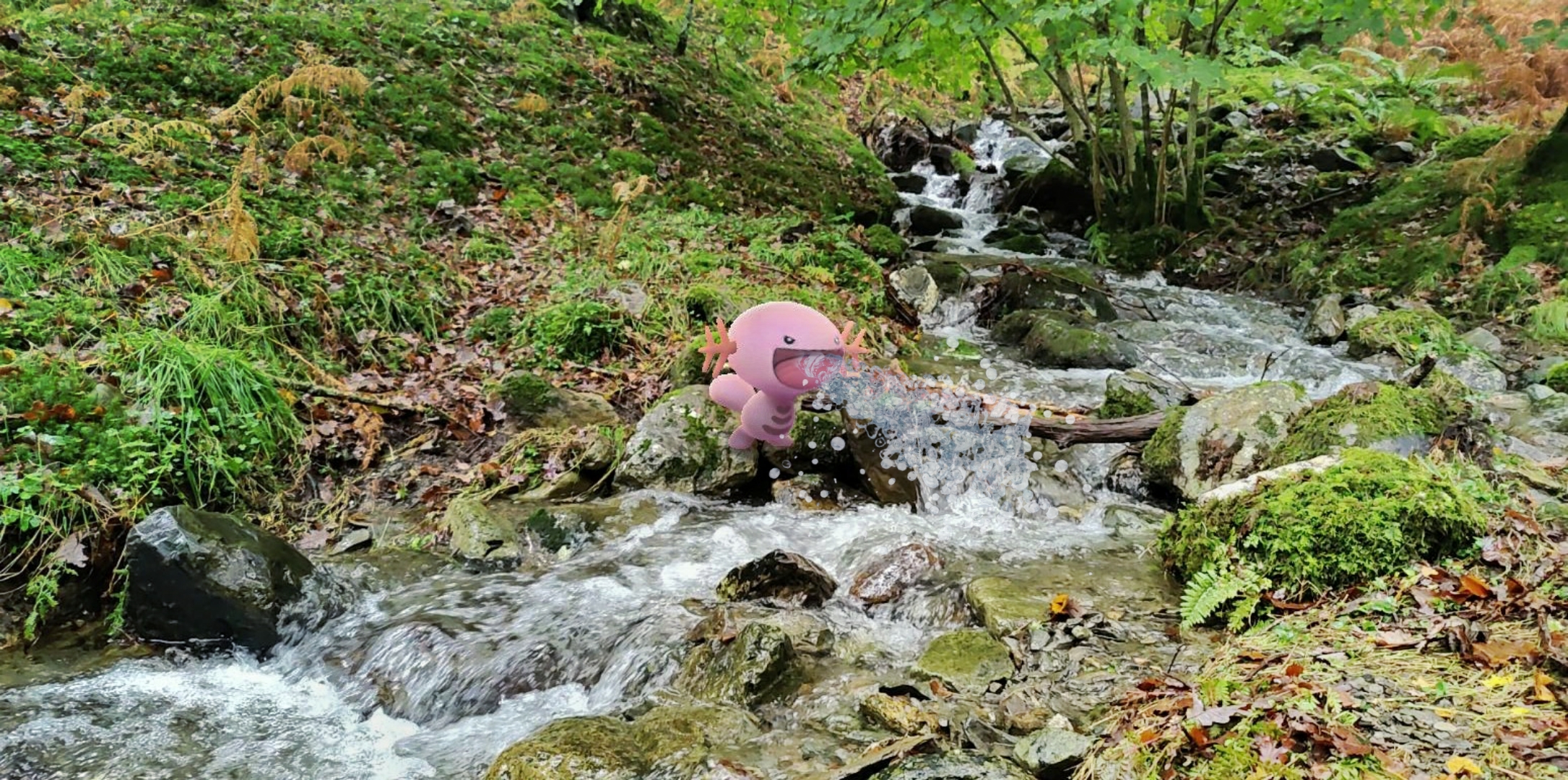 'Wooper is having a great time playing in this stream'
'Happy Bugs' by kittypokemonsalot, Grimsby, UK.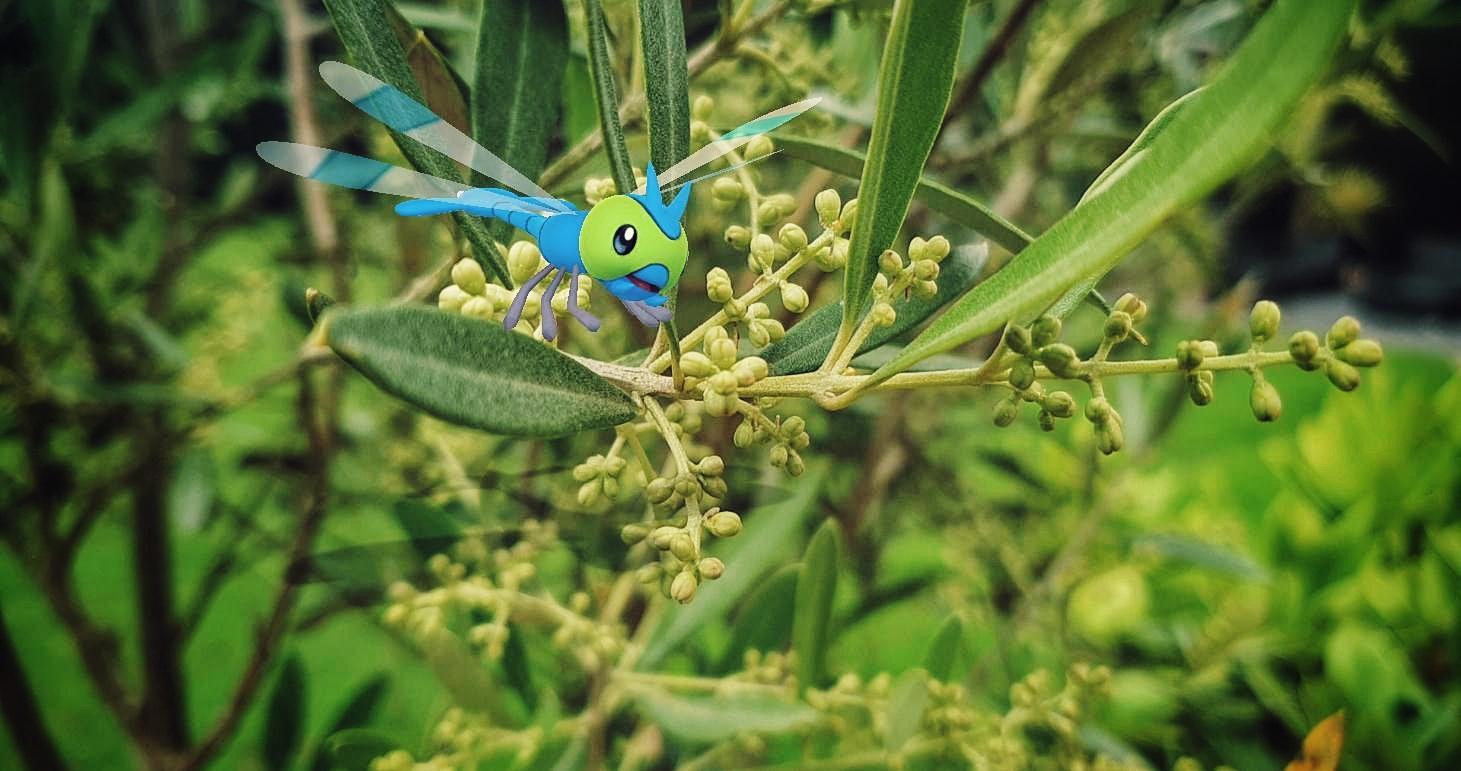 'I can't help but find some of the 'ugly' bug types really adorable, and Yanma is definitely a favourite! Taken using the tiny Pokémon technique.'
Next Submission Theme
For our next submission theme, we want to see your favourite photo of 2021! No rules on which Pokémon can feature, just show us your favourite AR Pokémon photo you've taken this year. Submit here by 20th December to be considered. Happy snapping!