Last month we had a totally open theme for our AR showcase, and you blew us away with your gorgeous work! I debated on the theme for this month for a little while before settling on something fairly open, the great outdoors.
Unedited Images
The below AR images have not been edited in any way.
By 007Fireking, NJ, USA.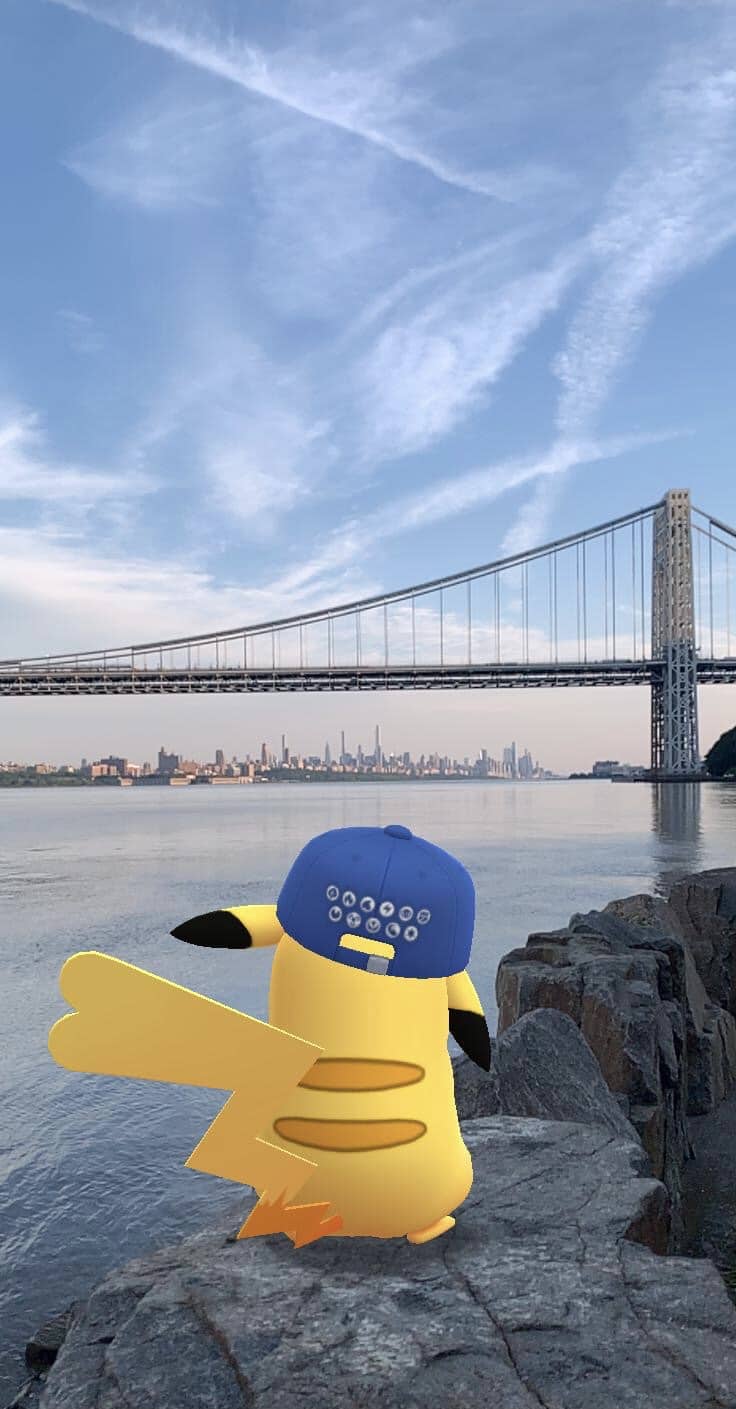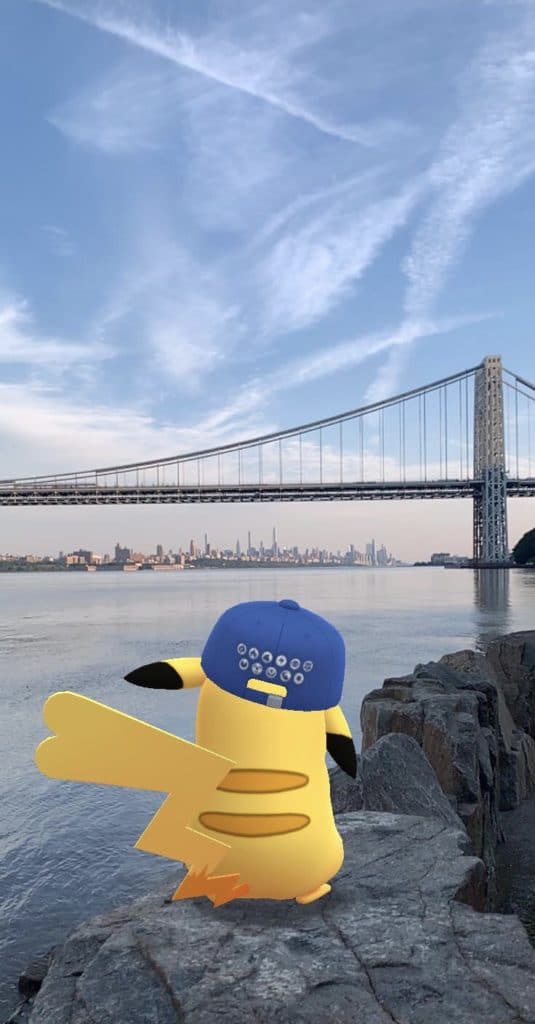 'A moment of healing'
'Morning after the rain' by nana15AR, Hiroshima City, Japan.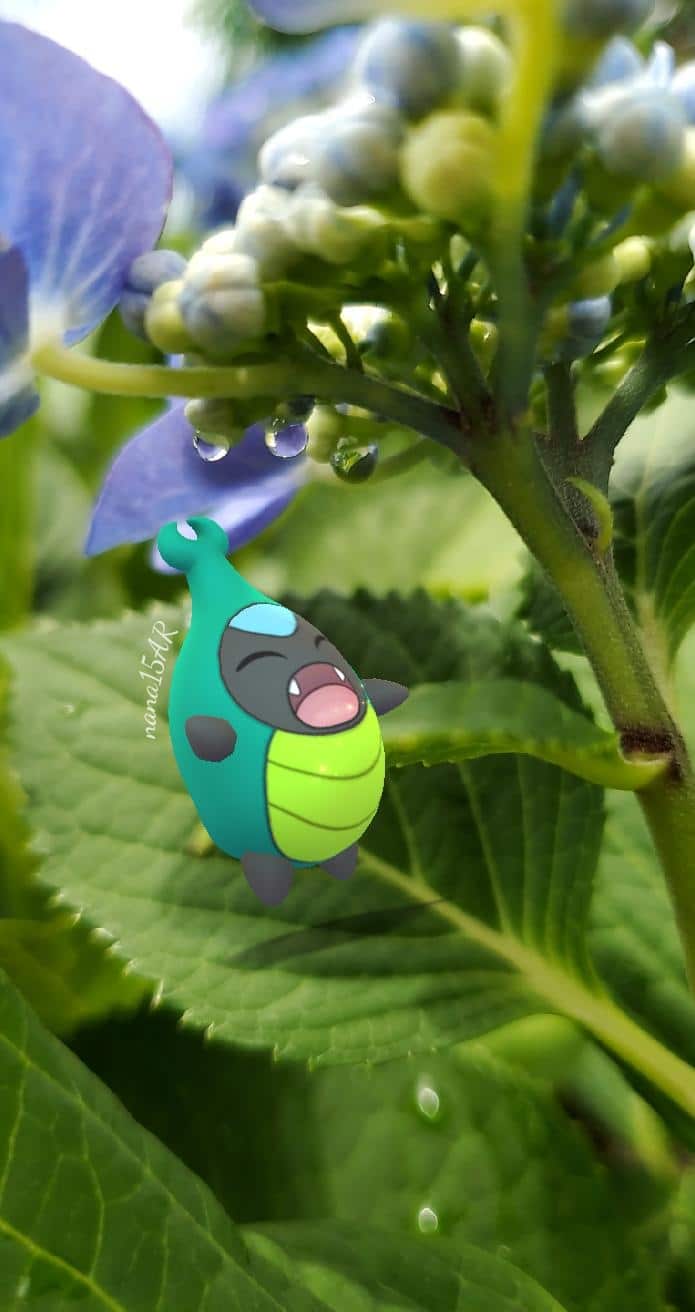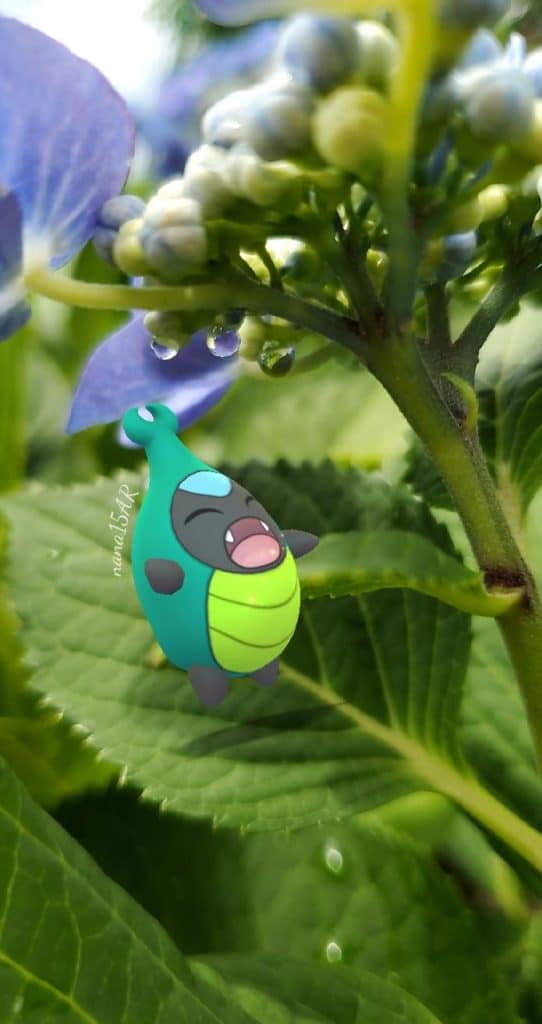 'Thirsty, karrablast found three beautiful raindrops
What does it taste like?
Karrablast opened his mouth wide.'
'JAPAN'S COOL TRAIN STATION' by ACE📸, Iyo City, Ehime Prefecture, Japan.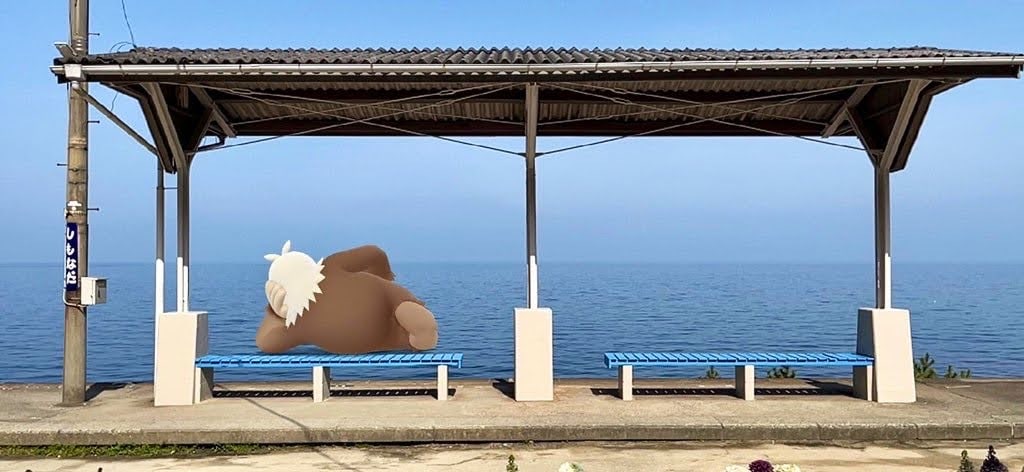 'The Station by the Sea: Shimonada Station on the Yosan Line.An unmanned station situated close to the beautiful Seto Inland Sea attracts many people for its wonderful views.'
'Dance of the Flower Crown Eevee' by Mark, Derbyshire, England.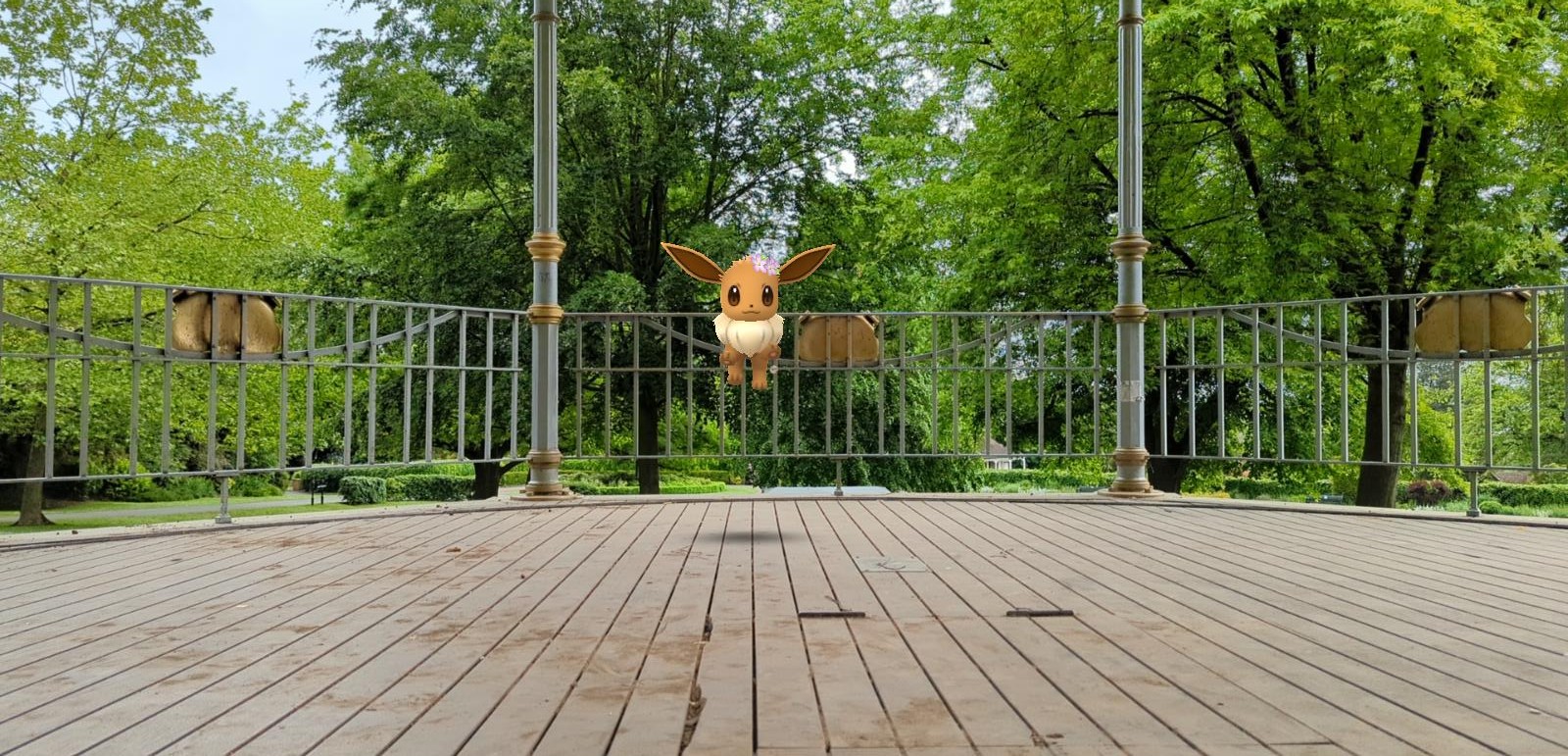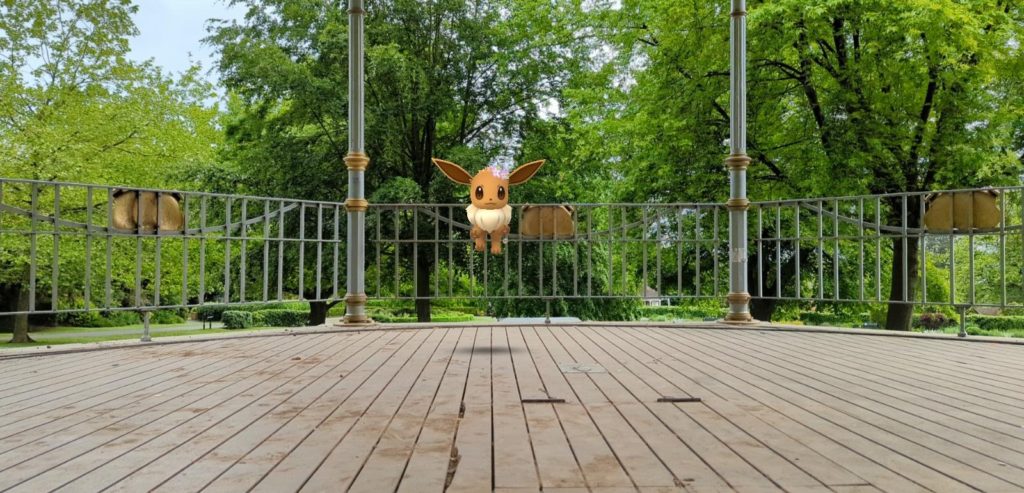 'This little Eevee was dancing in the bandstand in the morning sunshine adorned with a flower crown'
'Zoomies' by Feresk, Danao City, Cebu, Philippines.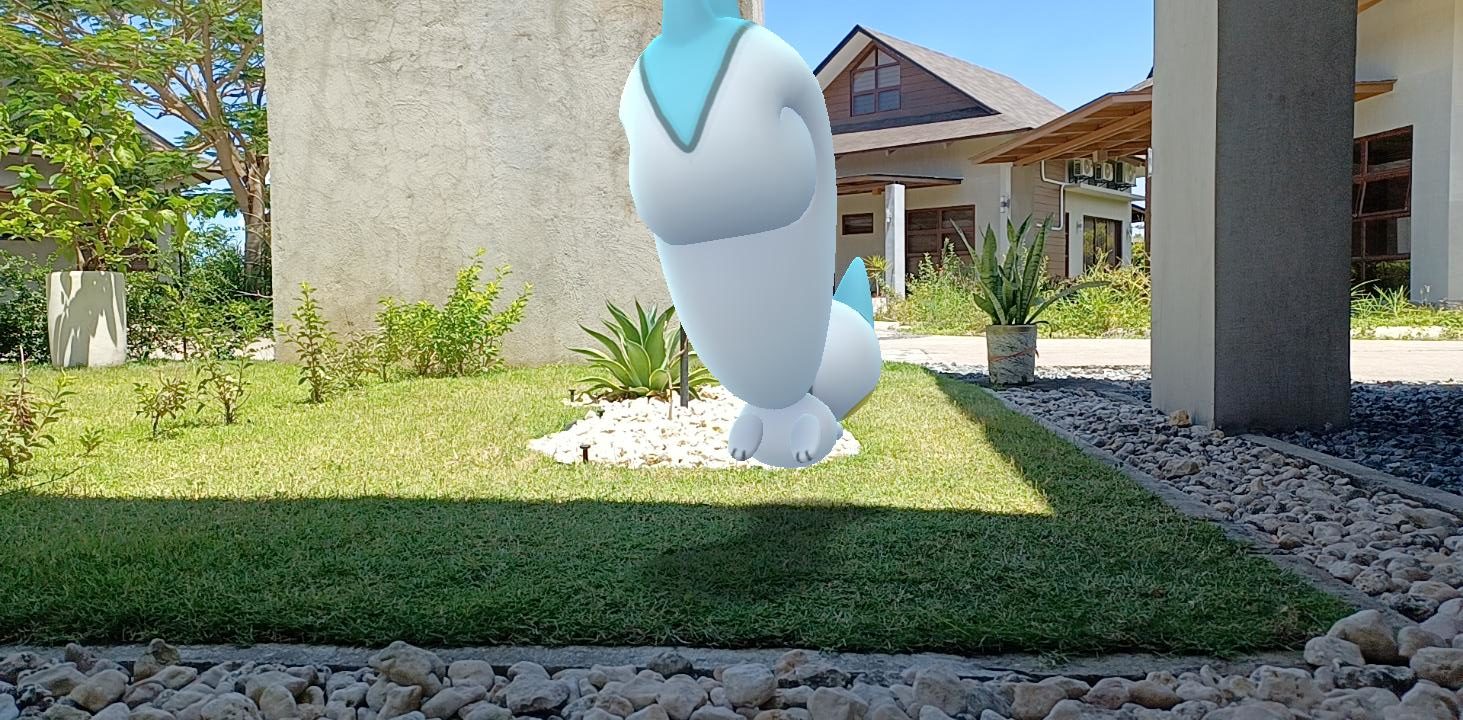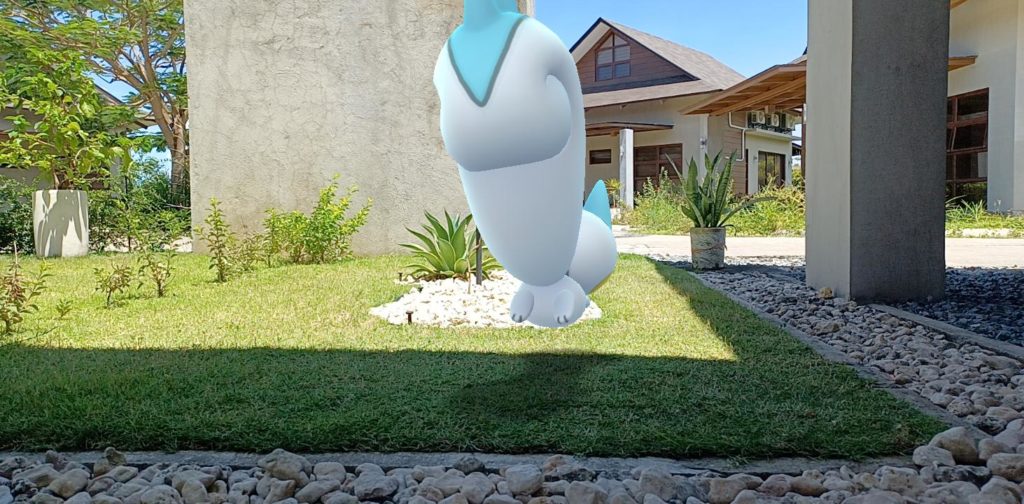 'After being cooped up while travelling, my Pachirisu was more than happy to zoom around the vacation yard the moment we arrived.'
'Meganium's megahappiness' by pokemoninlife, 'Black Forest' at National Chung Hsing University, Taichung, Taiwan.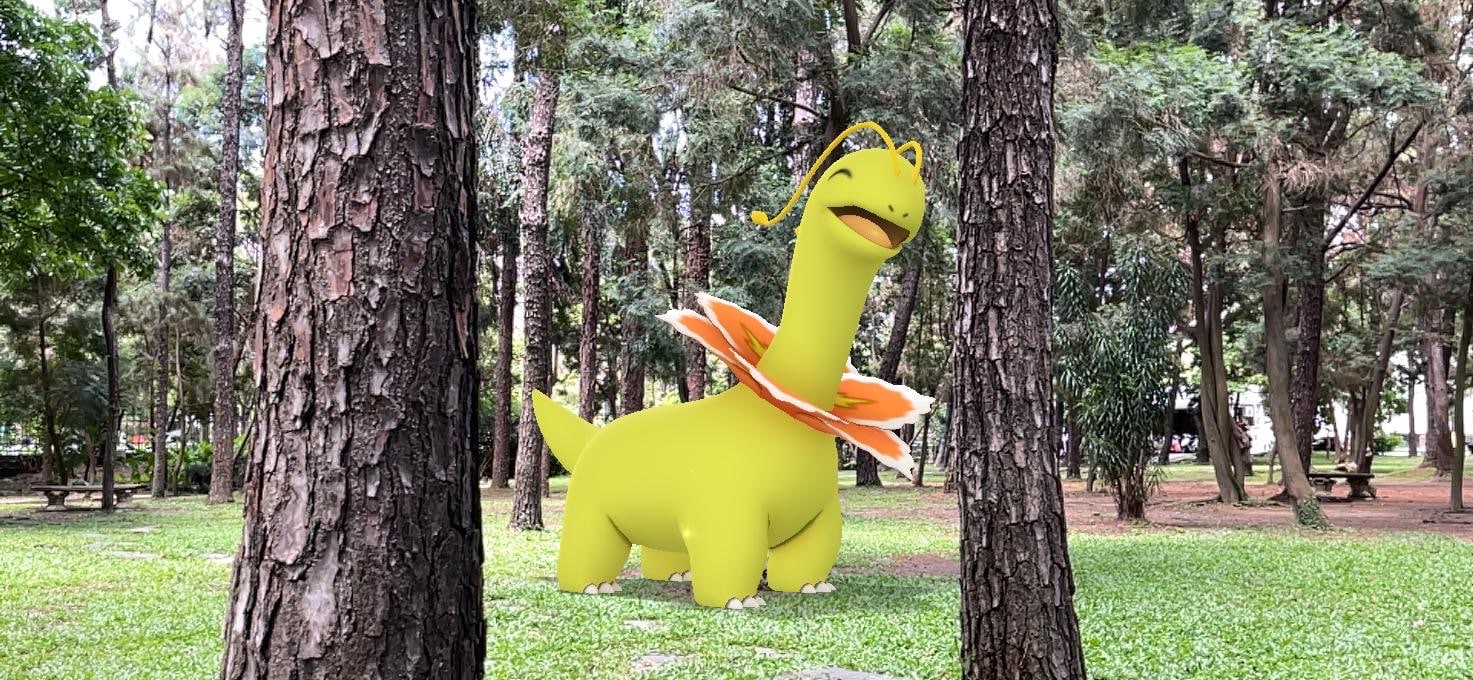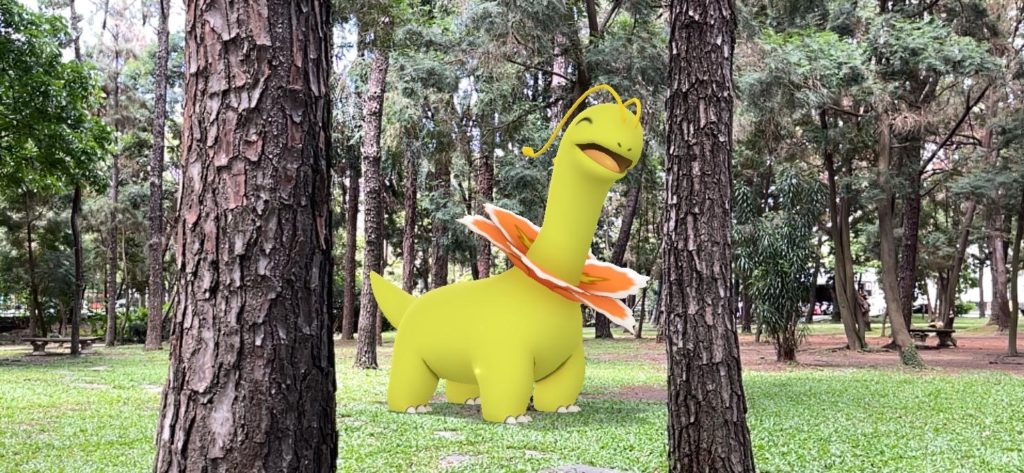 'My shiny Meganium finally finds a forest it liked. These trees in here are tall and have a special scent. This photo was taken when I saw Meganium's magahappiness smile. It made me feel happiness too.'
'California cactus love' by CraZypielady7, California, USA.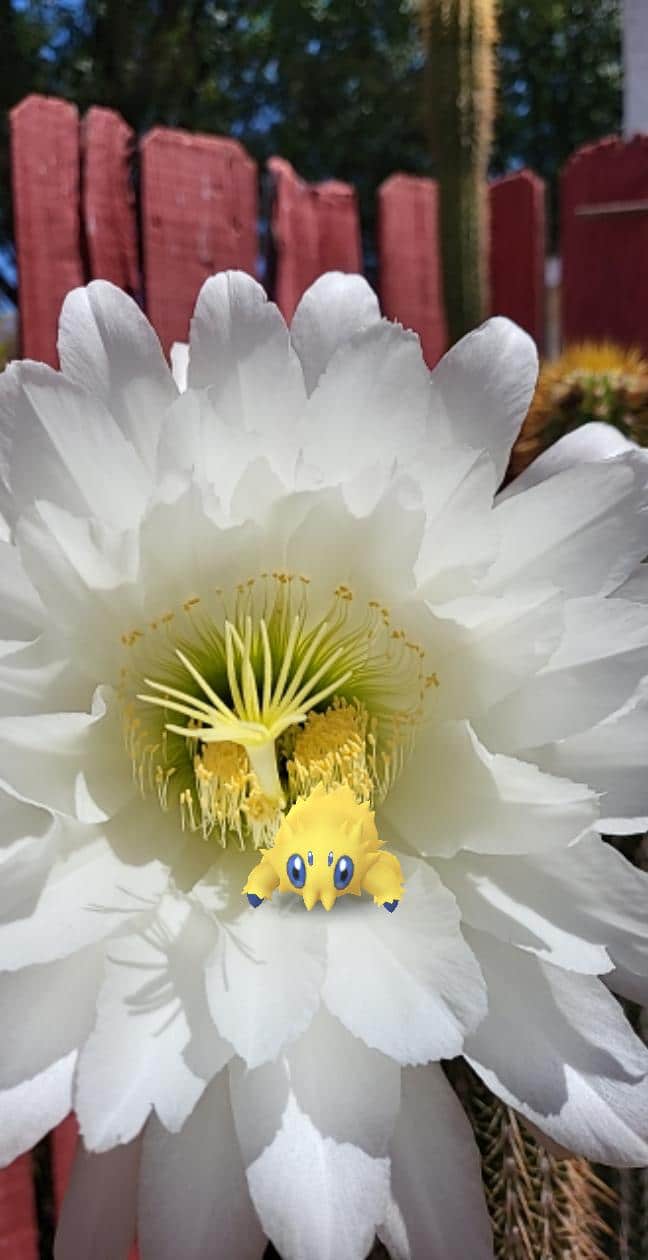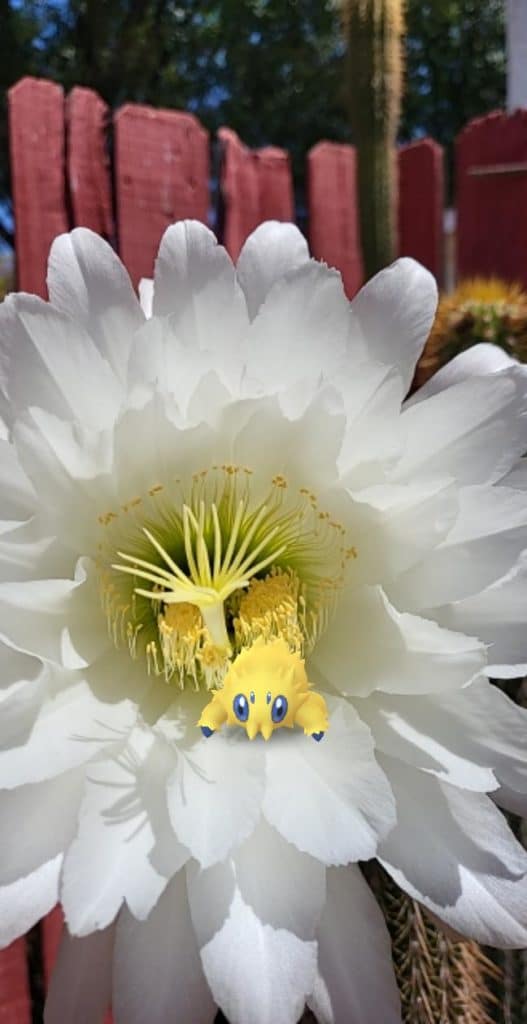 'Little joltik is out looking for a place to hide and finds this beautiful sweet smelling flower .'
'The Easter Bunny' by VickieJaye, Dorset, UK.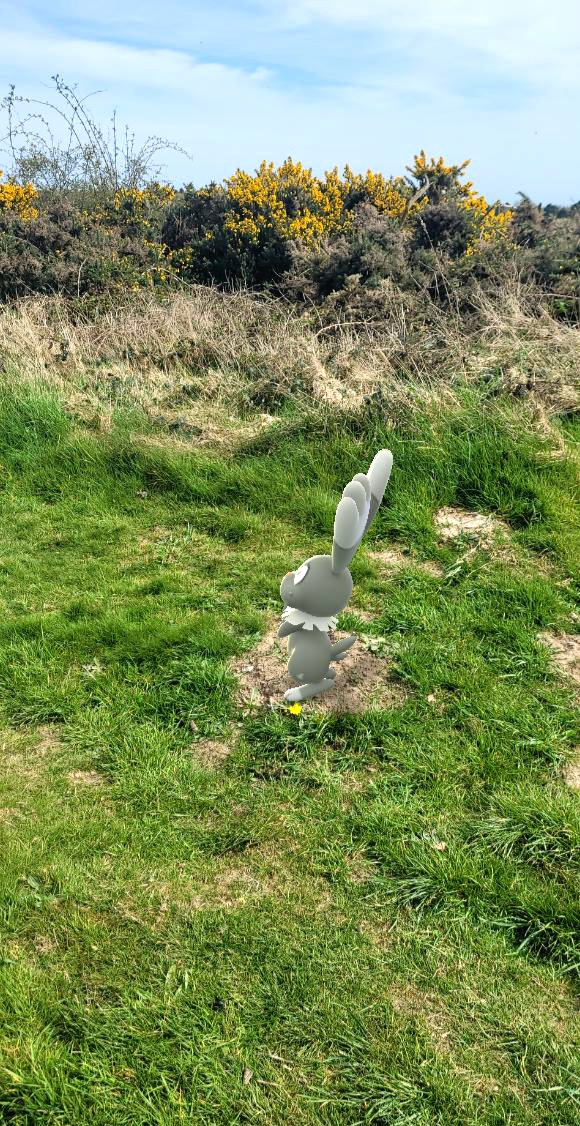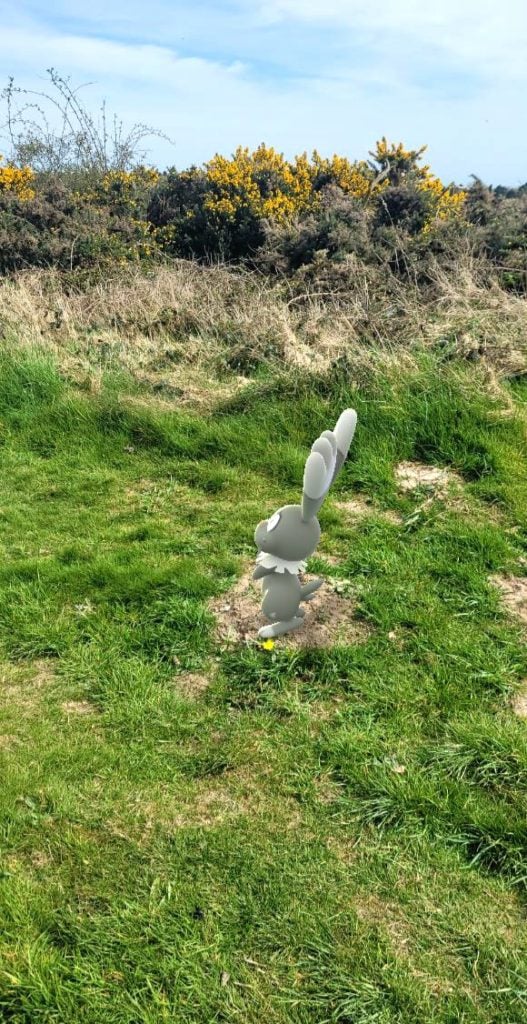 'Walking alone along the country path on a fresh spring day, a wild pokemon emerged from its burrow. Shaking off the dirt in the warm sunlight, the Bunnelby looked different to normal… had I just found the illusive Easter bunny?'
'Magical forest' by YubelBuster, Near Wiesbaden/ Germany.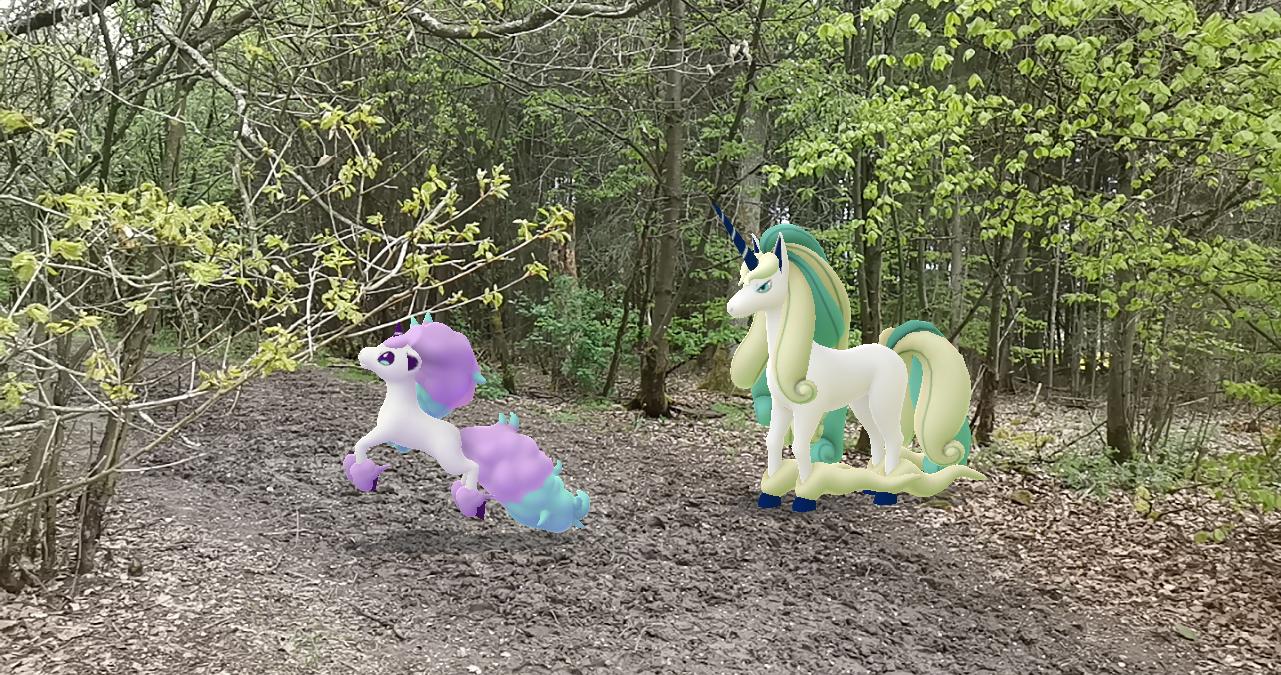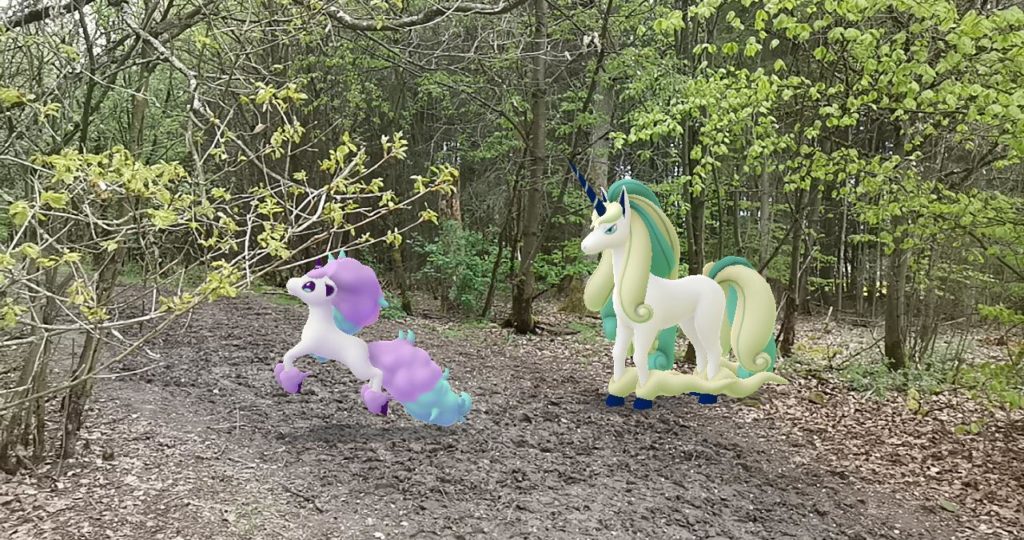 'A rare sighting in the forest of parent and child.'
'Sunrise at Sea' by mingosanch, Giant's Stairs, Maine, USA.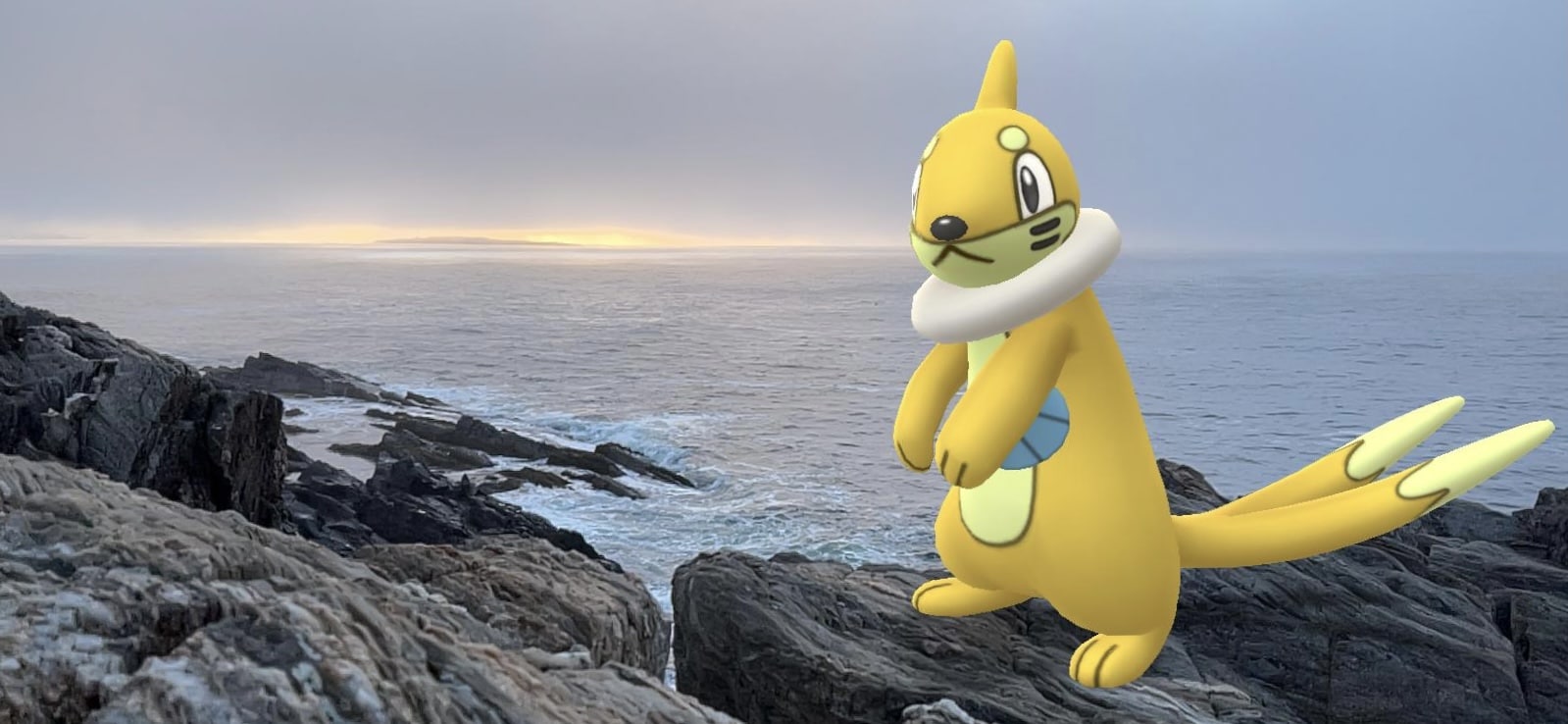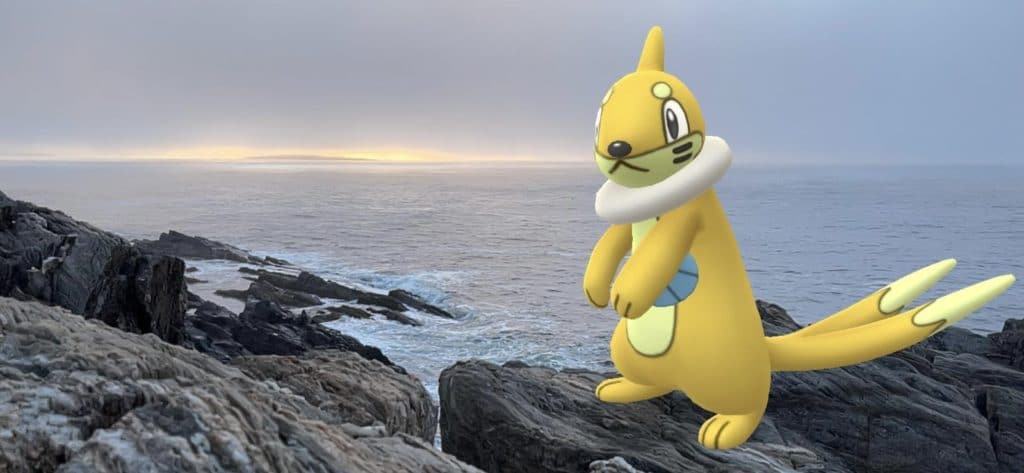 'While on vacation near the coast, I woke up super early so I could see the sunrise by the ocean. Imagine my surprise when a Buizel popped out from behind the rocks near where I was sitting! Fittingly, this Buizel's coat was the same brilliant shade of yellow as the rising sun.'
'Regional evolution?' by SilverBullet00, Honolulu, Hawaii, United States of America.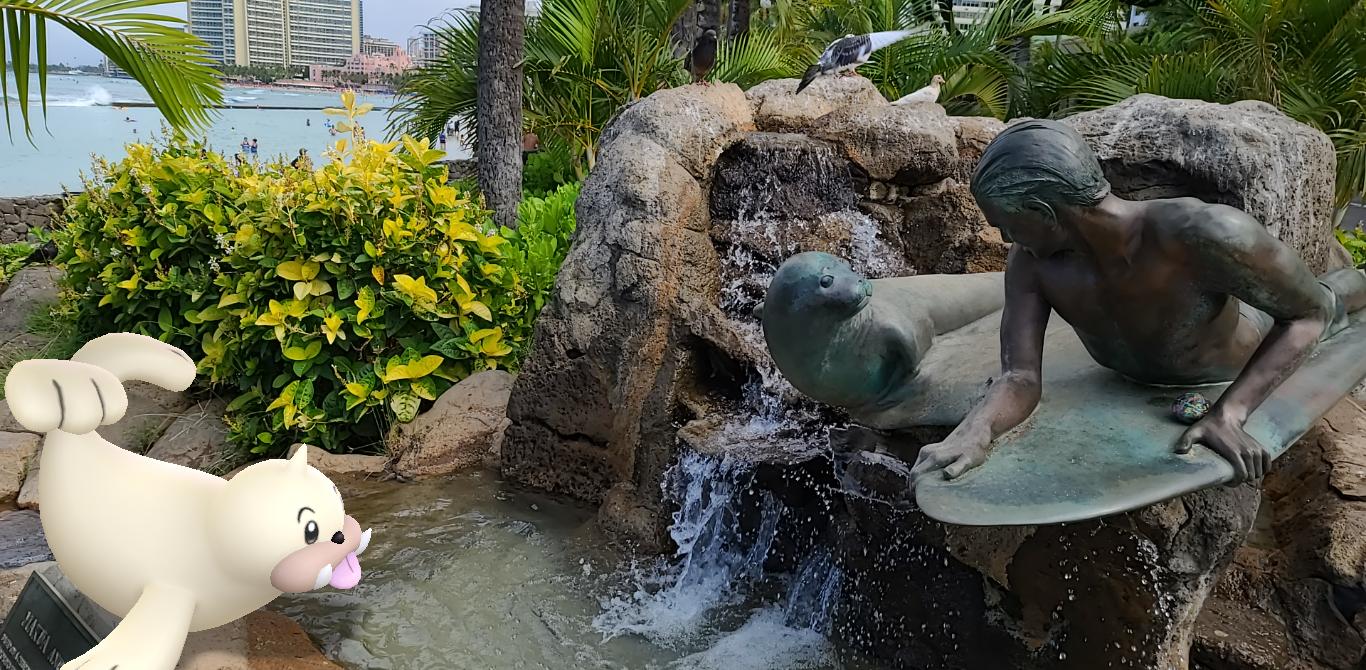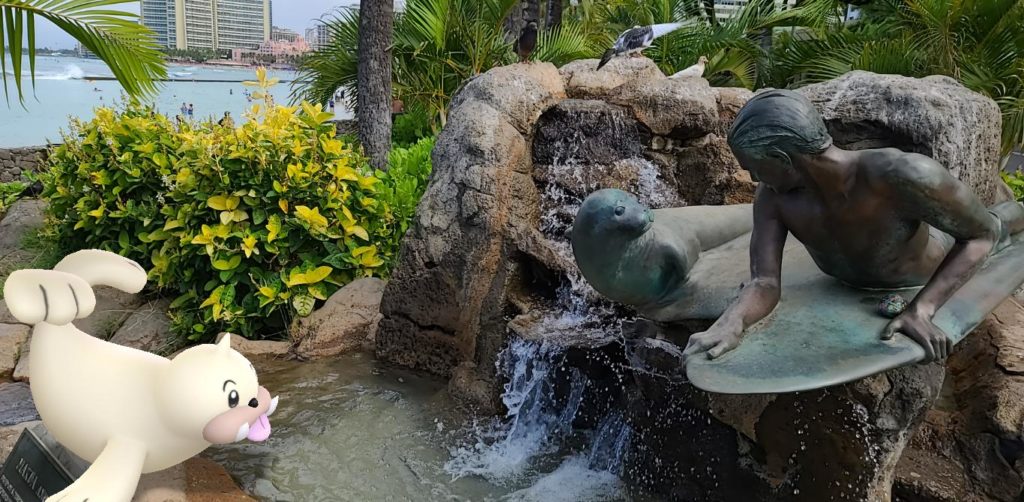 'Seel has just discovered a possibly long lost relative, and it's enjoyment of surfing!'
'Omanyte amongst the Ammonite' by Mark, Nottinghamshire, England.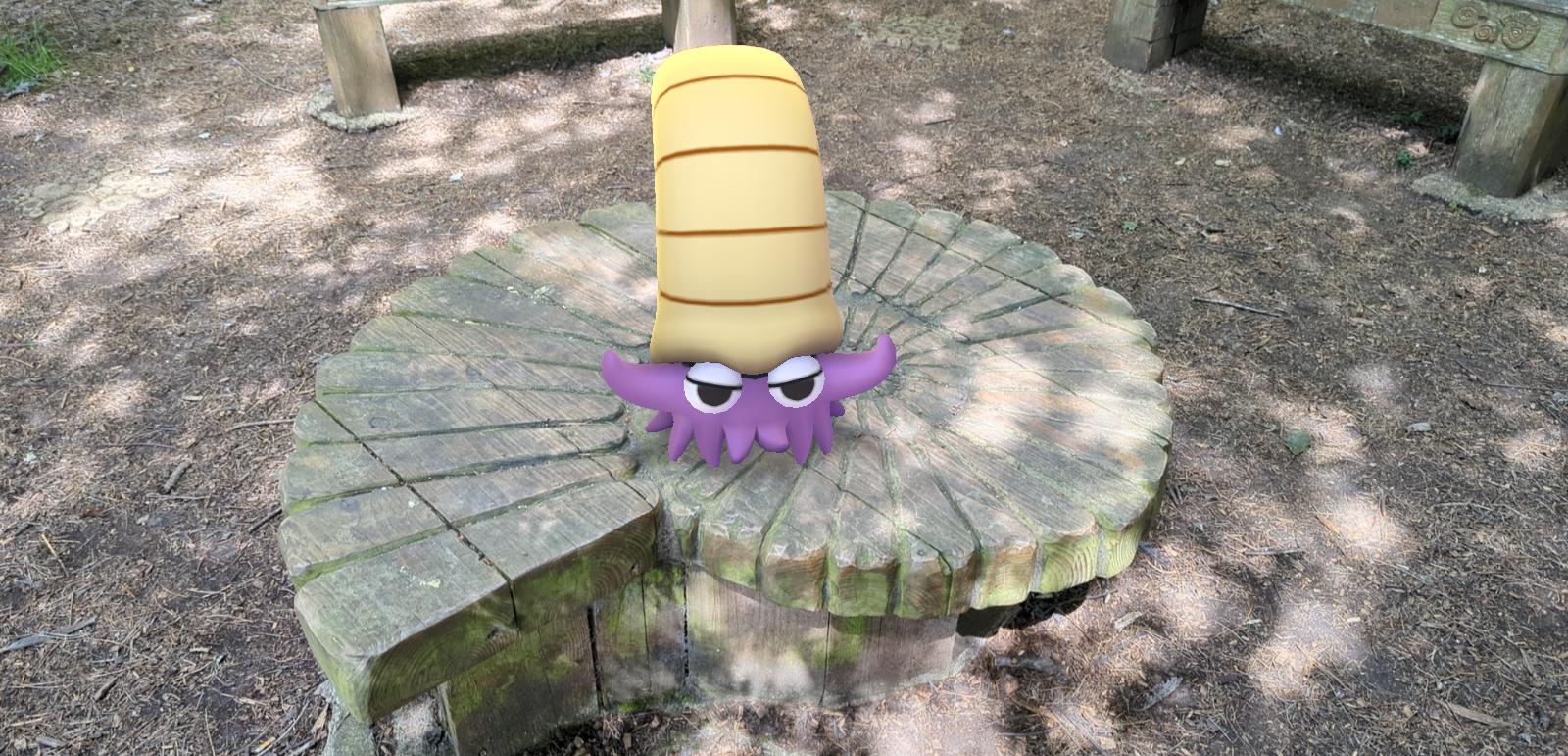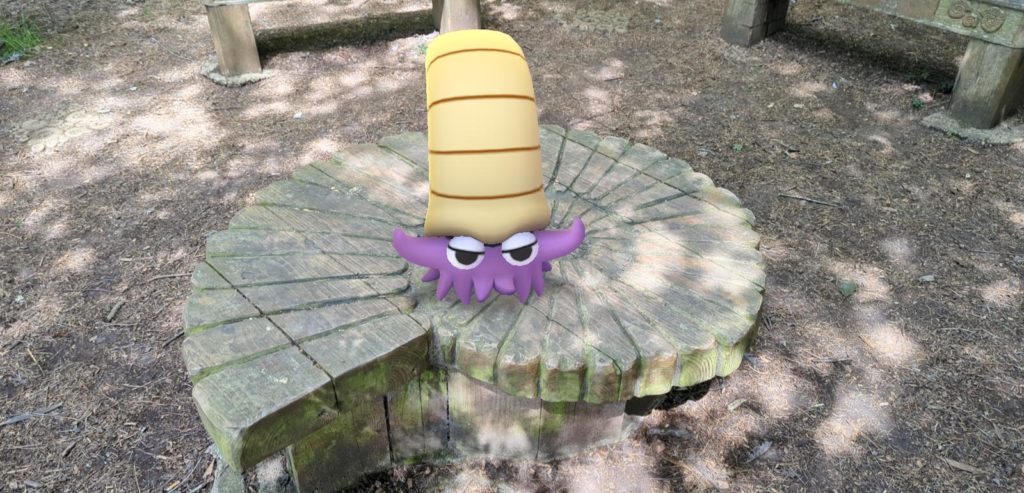 'Amongst the Ammonite features, this shiny Omanyte was seemingly not impressed at being the only living sample… If only he knew it was Adventure Week next week and the area would probably be teeming with like-minded fossils…'
'Fun water play' by nana15AR, Hiroshima City, Japan.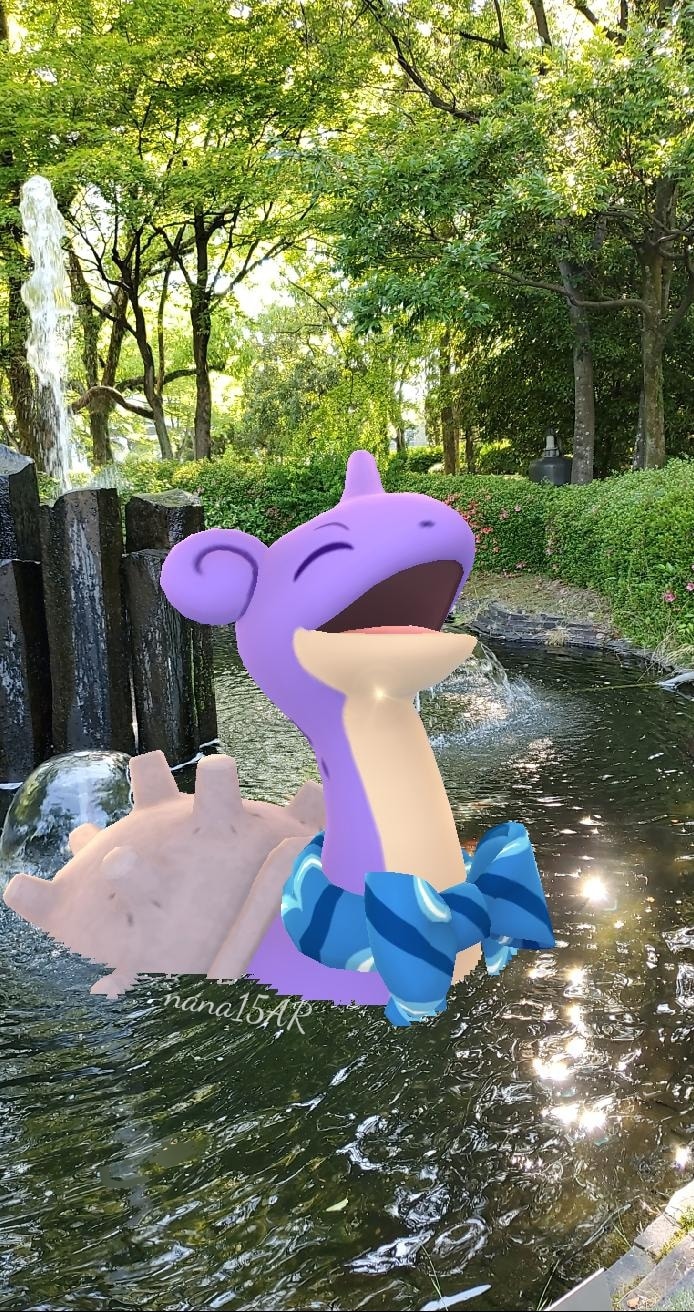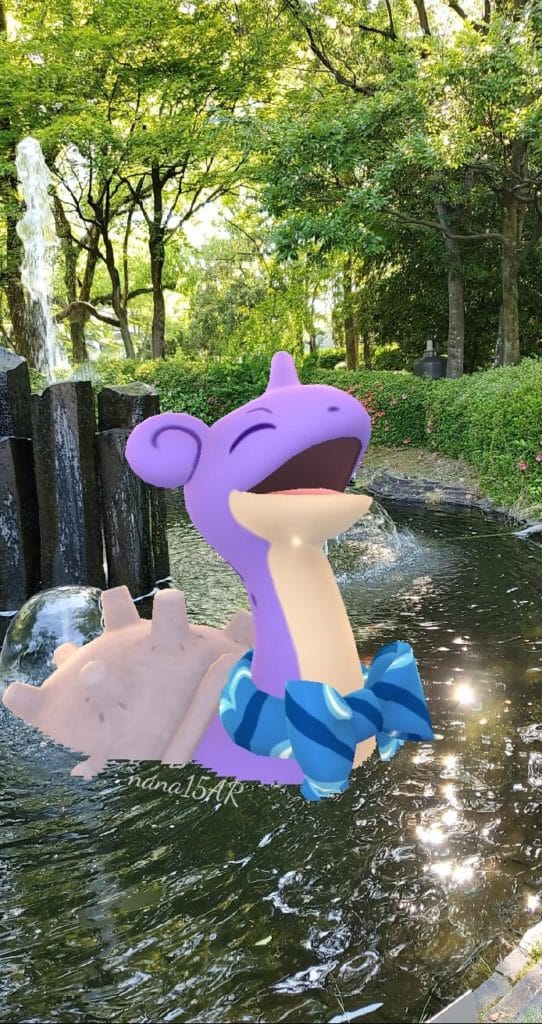 'When I was playing in the water surrounded by greenery, a light shone through the gaps between the trees and made the water surface shine.'
By 007Fireking, NJ, USA.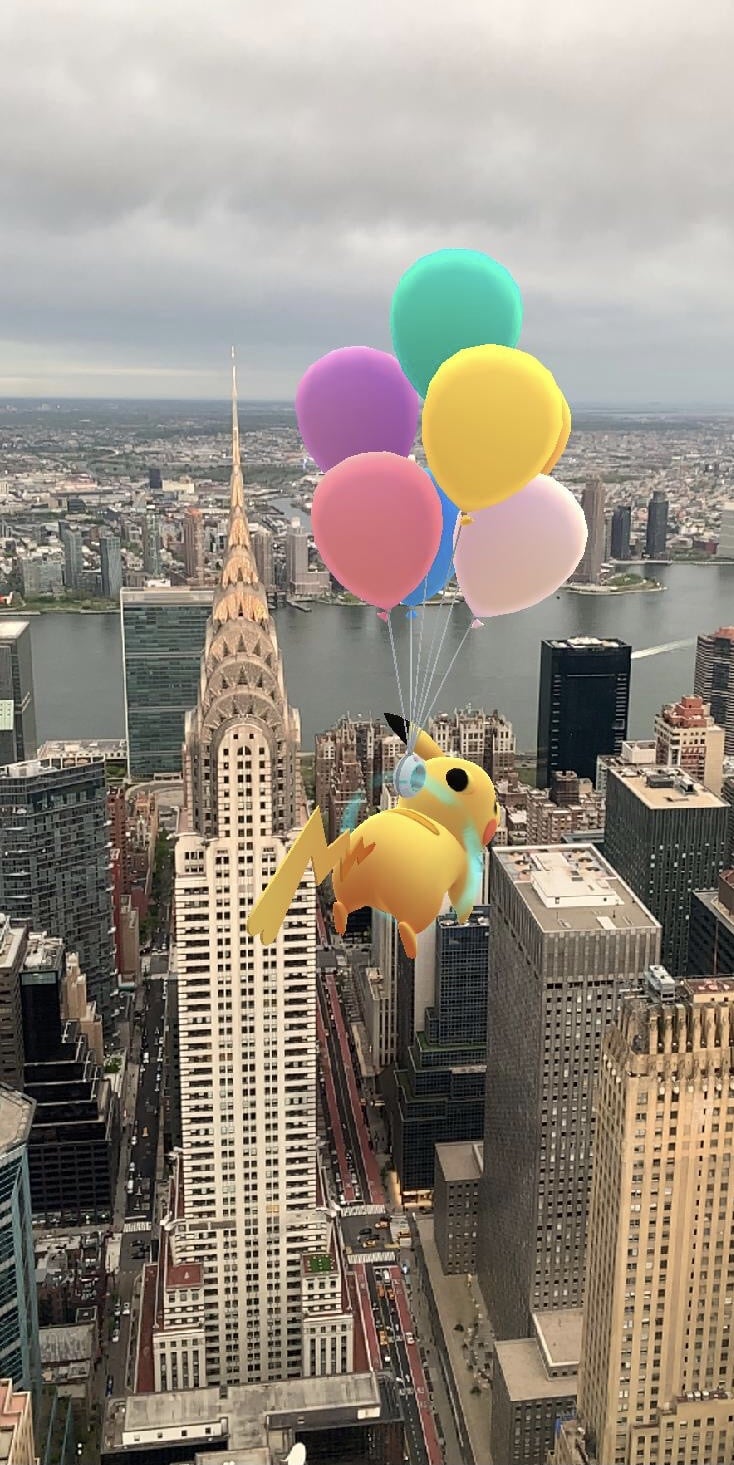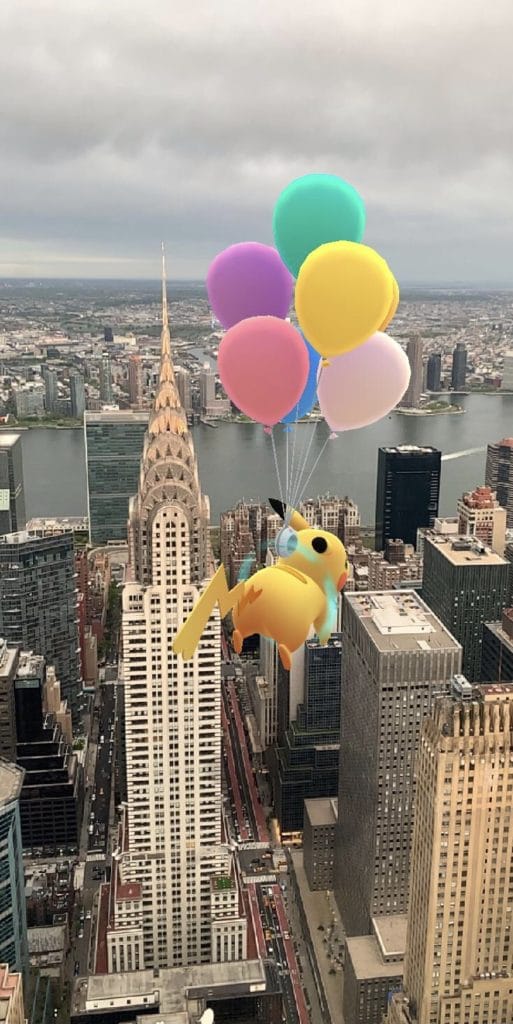 'A walk in the sky'
By DPhiE250, Colorado, USA.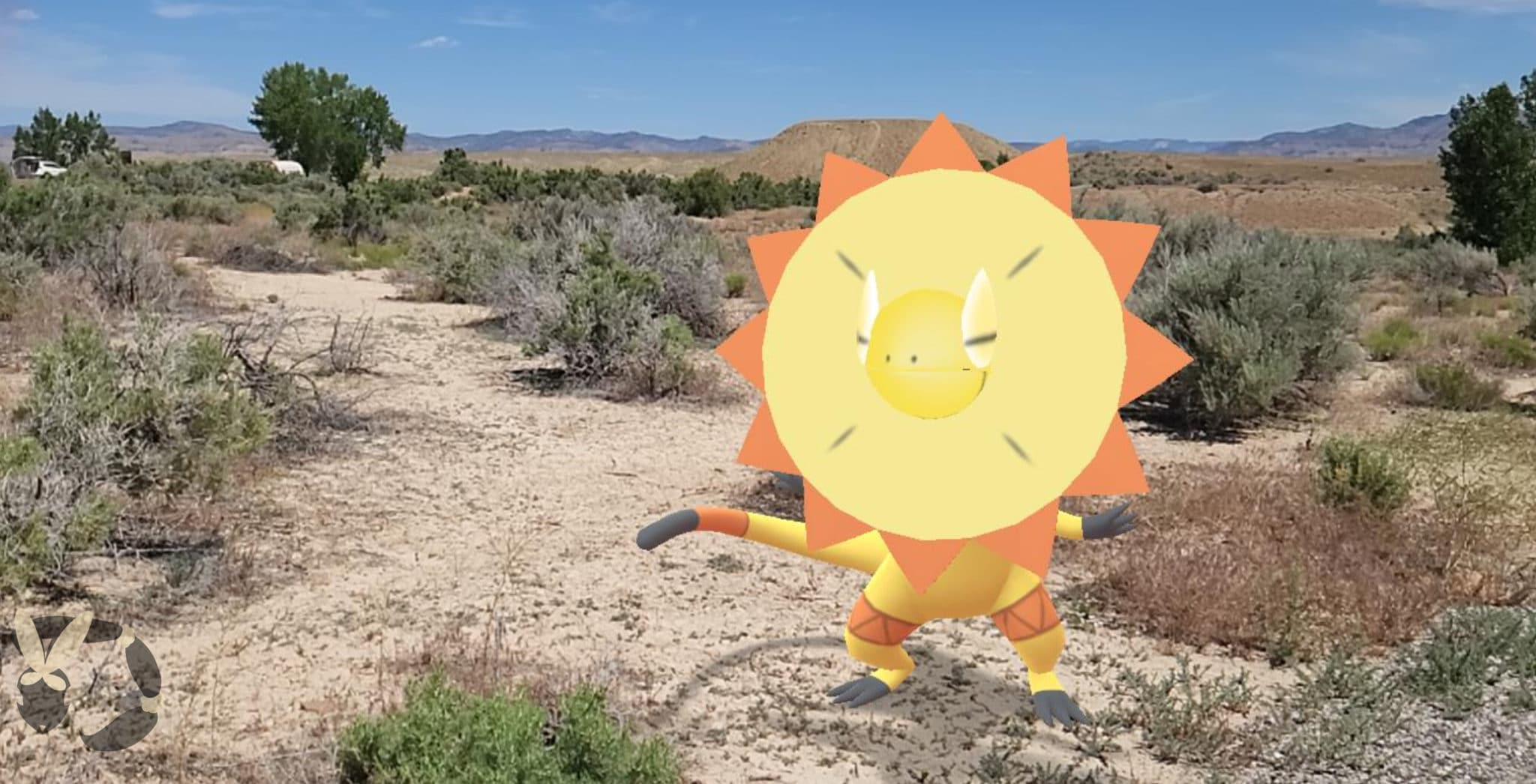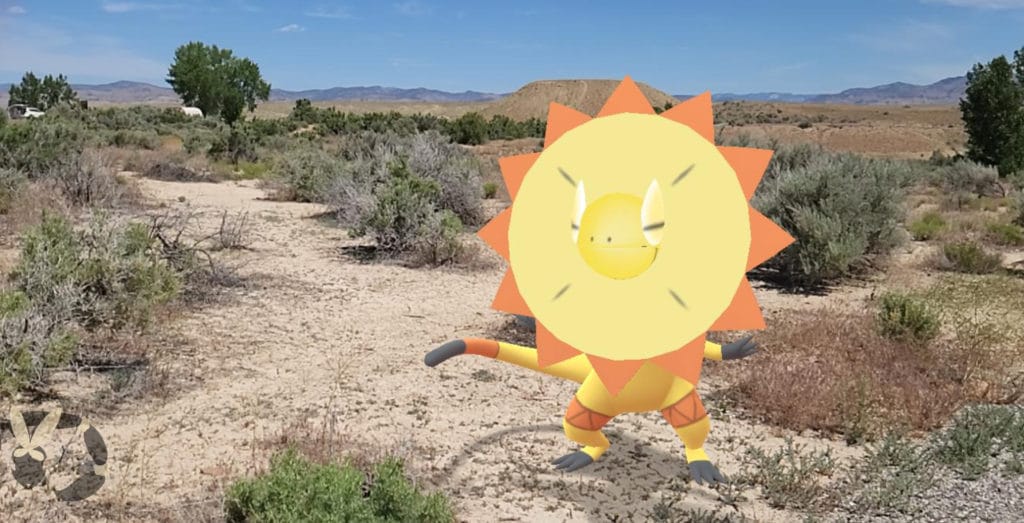 'We went for a walk in the desert and came across a Heliolisk! I think it is trying to tell us to turn the other way …'
'Enjoy Outing!' by ACE📸, Tokyo, Japan.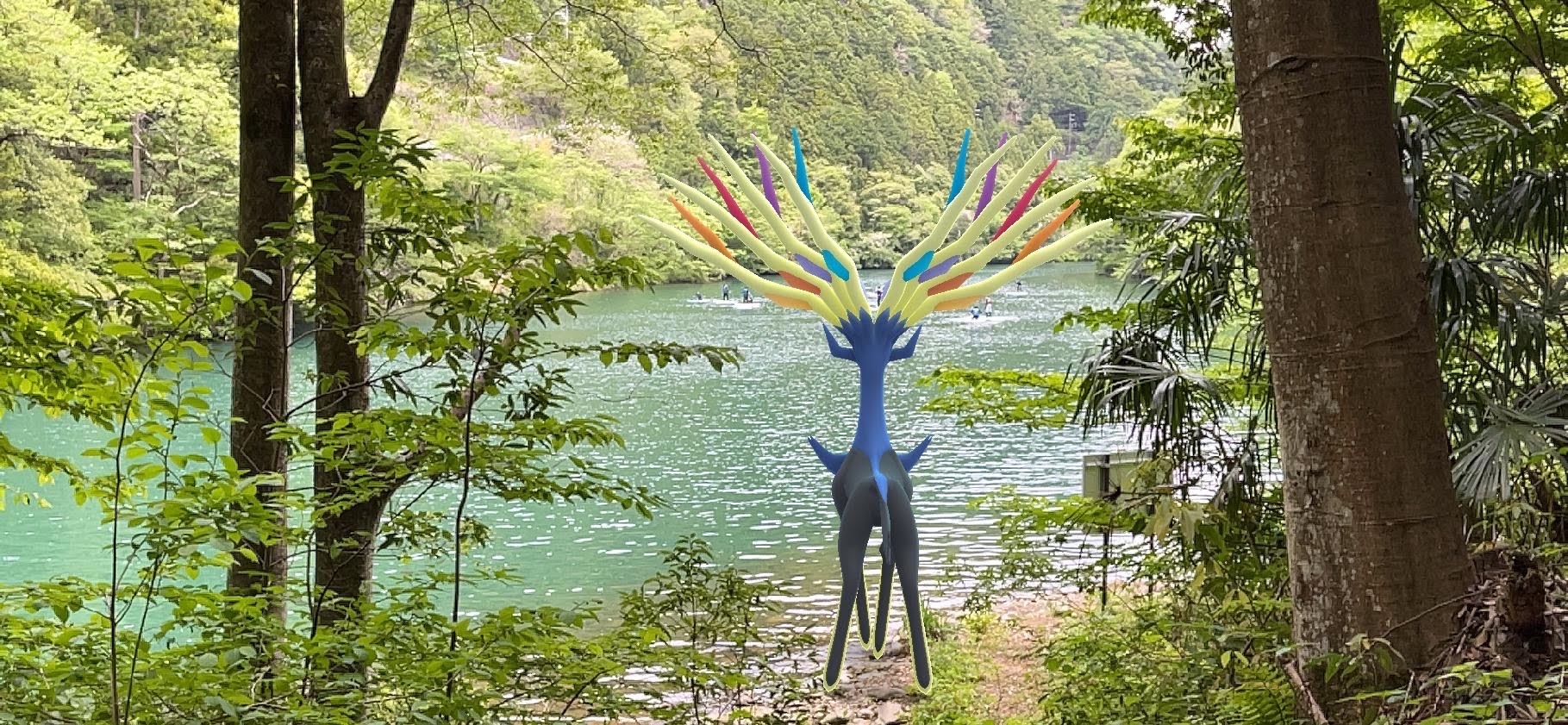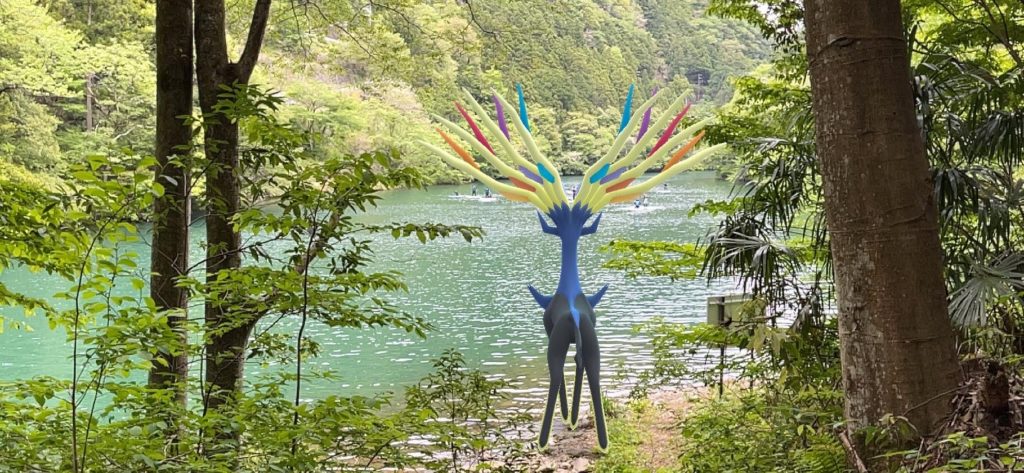 'Why don't we go camping?'
'Enjoying Sunrise together' by Theclassicbee, Chandigarh.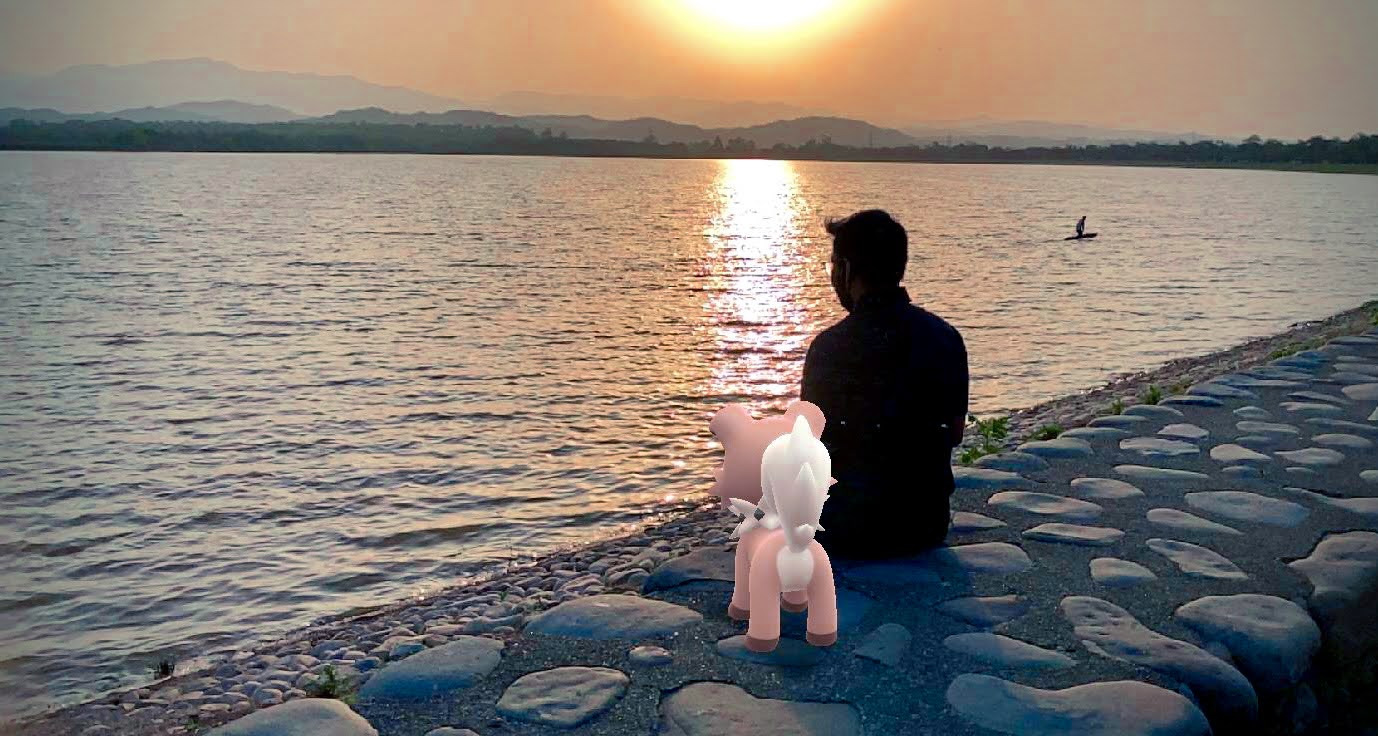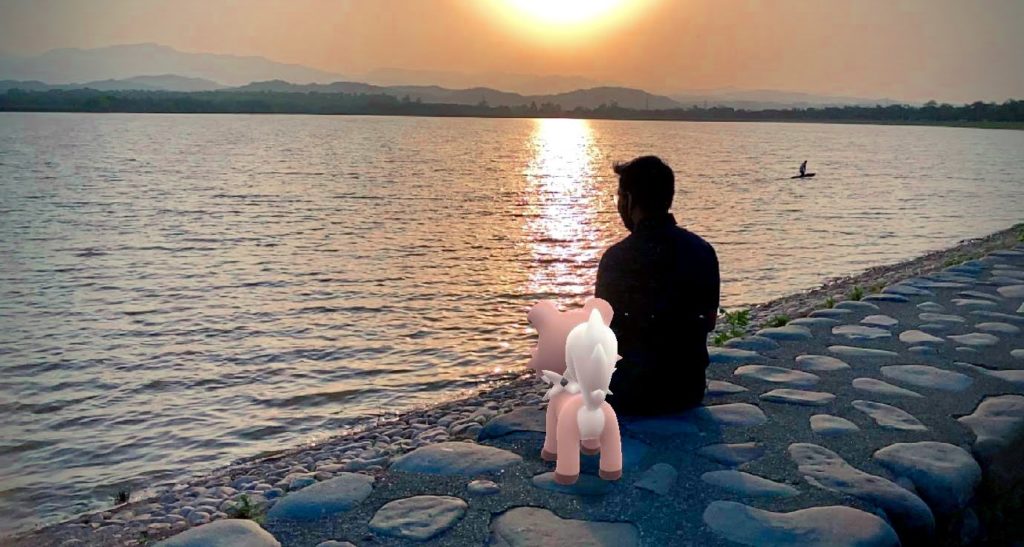 'During my morning walk with my buddy, I stopped by a lake and we both enjoyed the sunrise! The buddy loved it'
By filthykasual, Michigan, USA.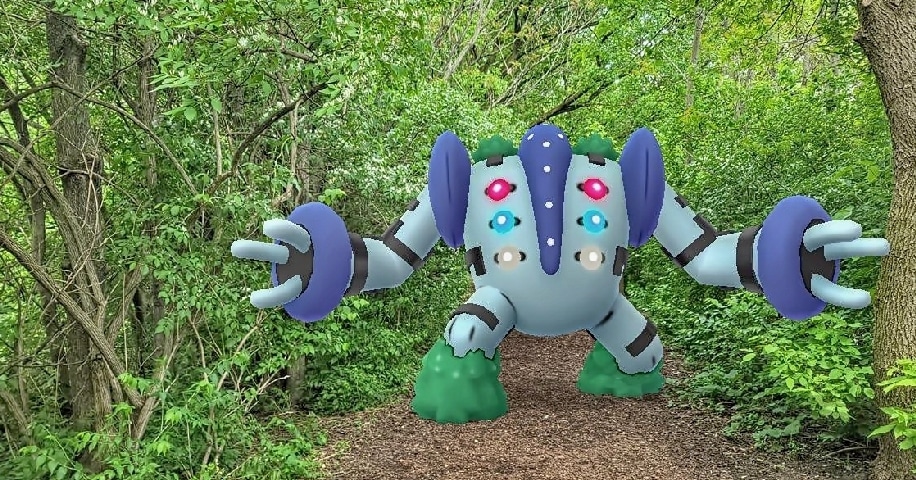 'Walking along the path and stumbled upon a regigigas. The setting on the trail was nice for a photo.'
'Sleeping Beauty' by ずんだオレ, Japan.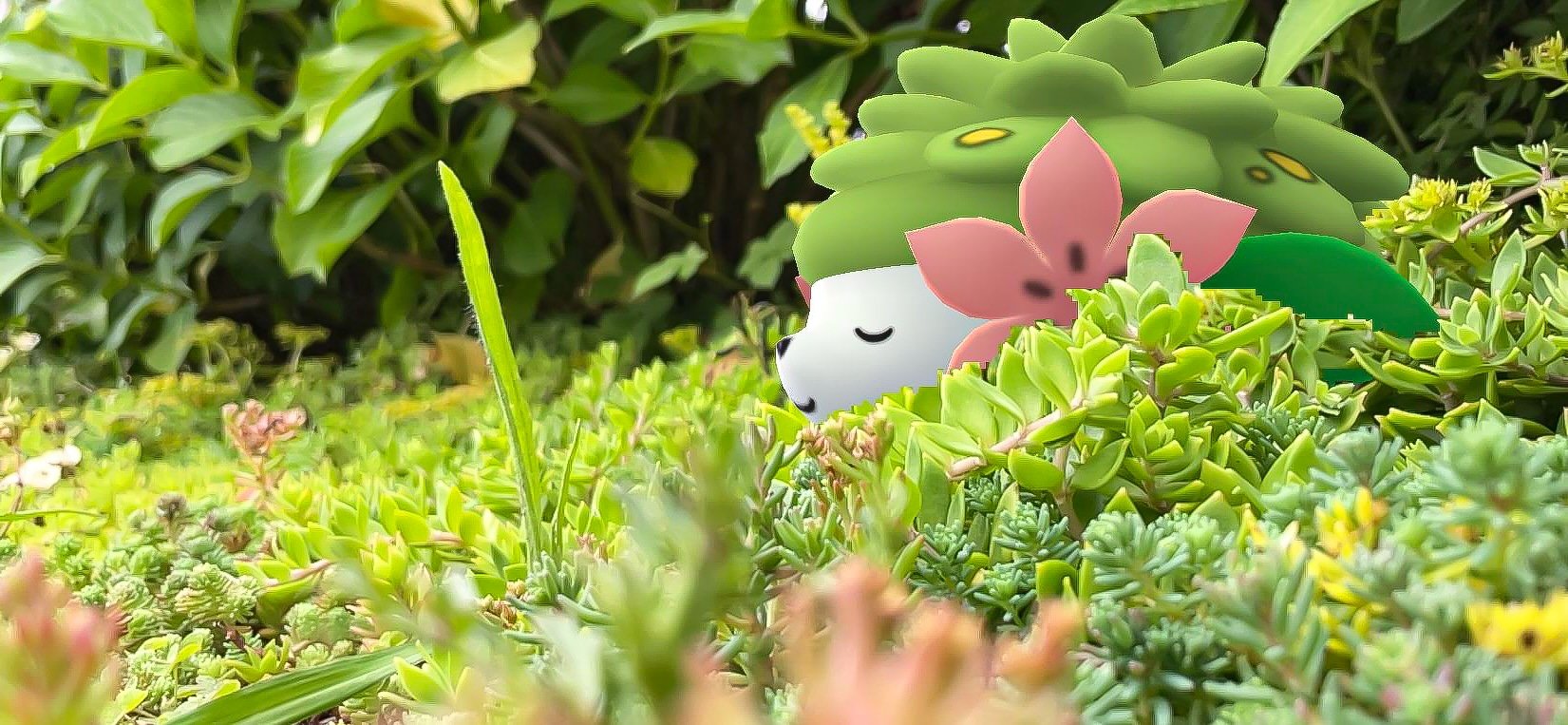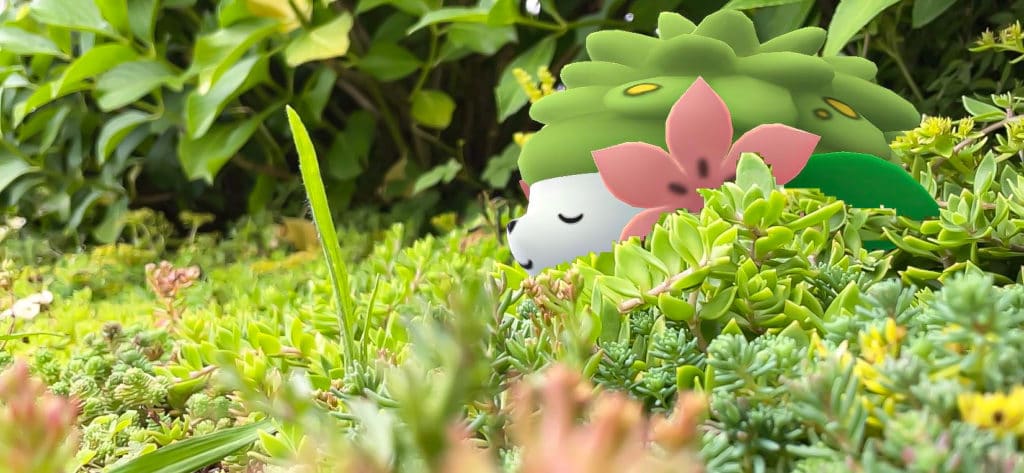 'Napping under the warm sun.'
Editor note – amazing example of AR blending!
'Darkness Unbound' by RockStarRithvik, Bengaluru, Karnataka, India.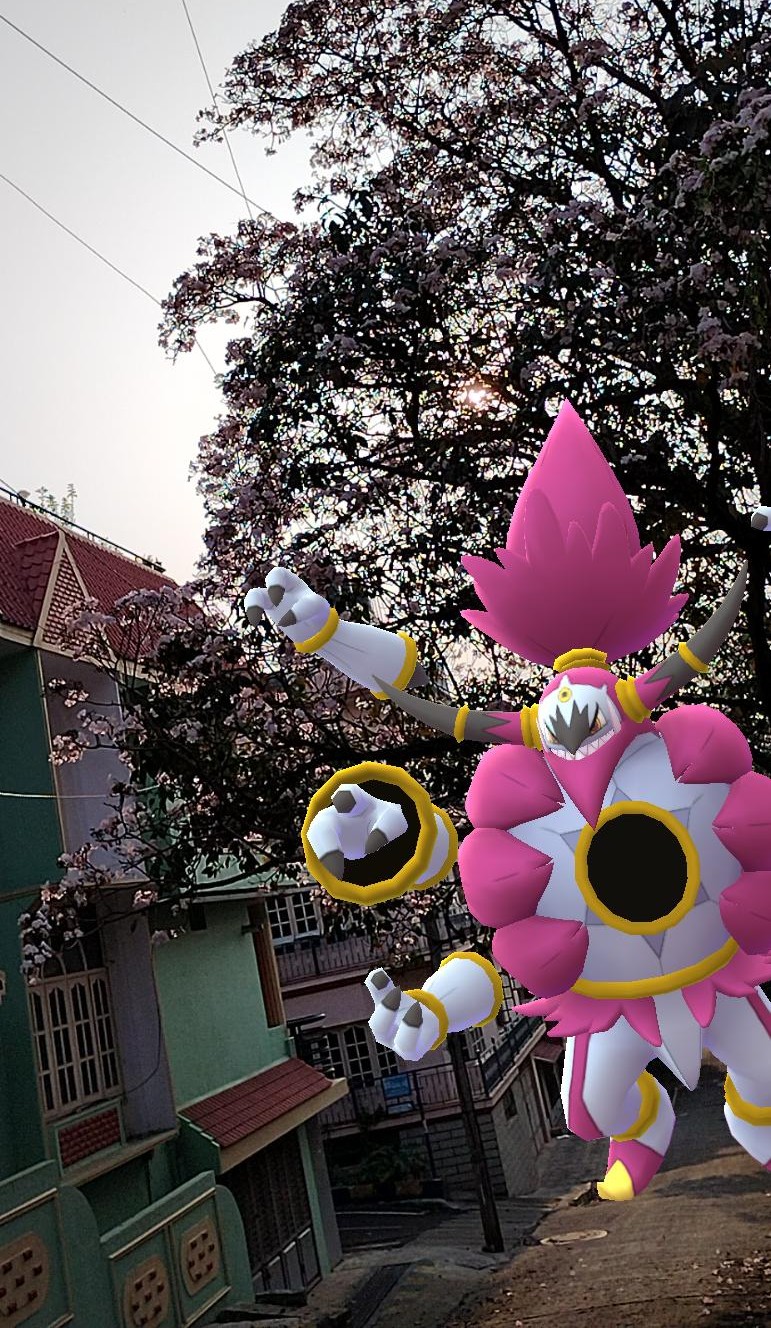 'On a bright and beautiful morning among the beauty there can be darkness that takes over. It is in seeing the beauty through the darkness that we go ahead in life and live!
This place was beautiful for all Fairies grass and other cute Pokémon but I felt that this Psychic Ghost would be perfect of them all.'
'All safe now.' by ThatCullenGirl, Cromer, Norfolk, UK.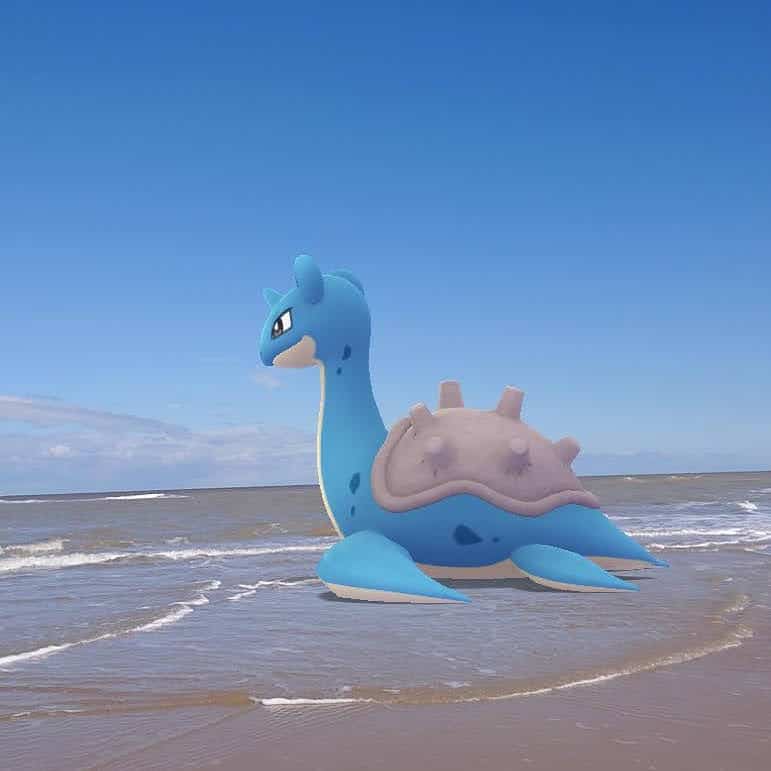 'Passengers and their broken down boat delivered safely to shore, Lapras heads back out to sea. The crew are lucky he was in the area to help that day and will tell the story of how the mighty Lapras came to their rescue.'
'Enjoy nature' by nana15AR, Hiroshima City, Japan.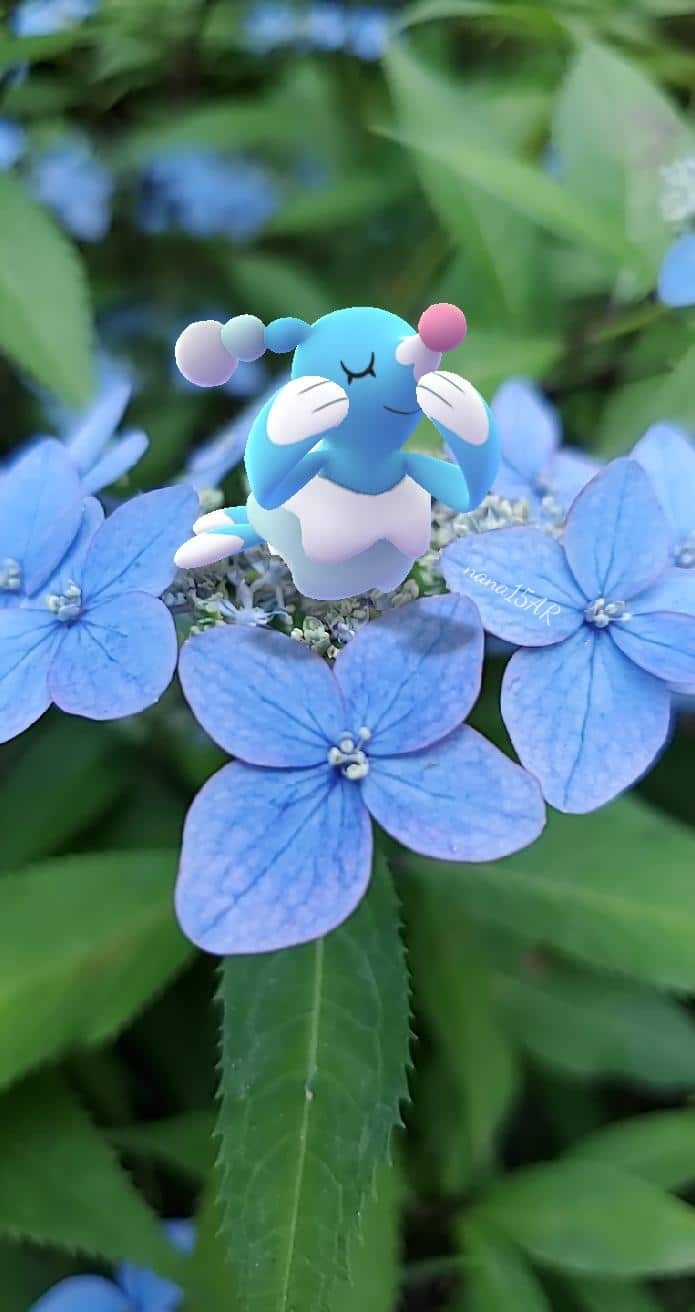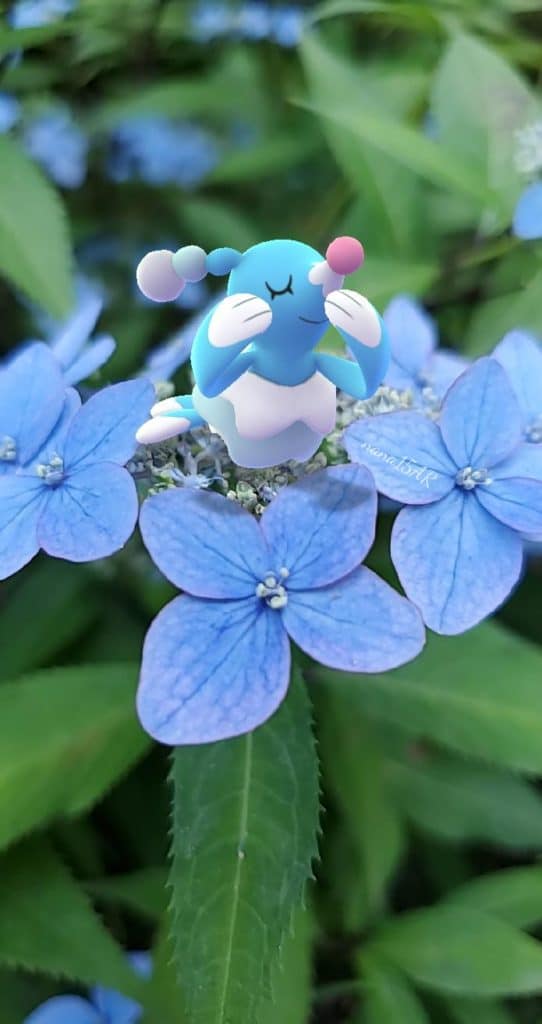 'Surrounded by greenery, it has a nice scent, the sound of water, the voice of birds … There is a space outdoors that makes your body happy.'
'Viewing the world from pokemons view.' by Lonerider0009, Hyderabad, Telangana, India.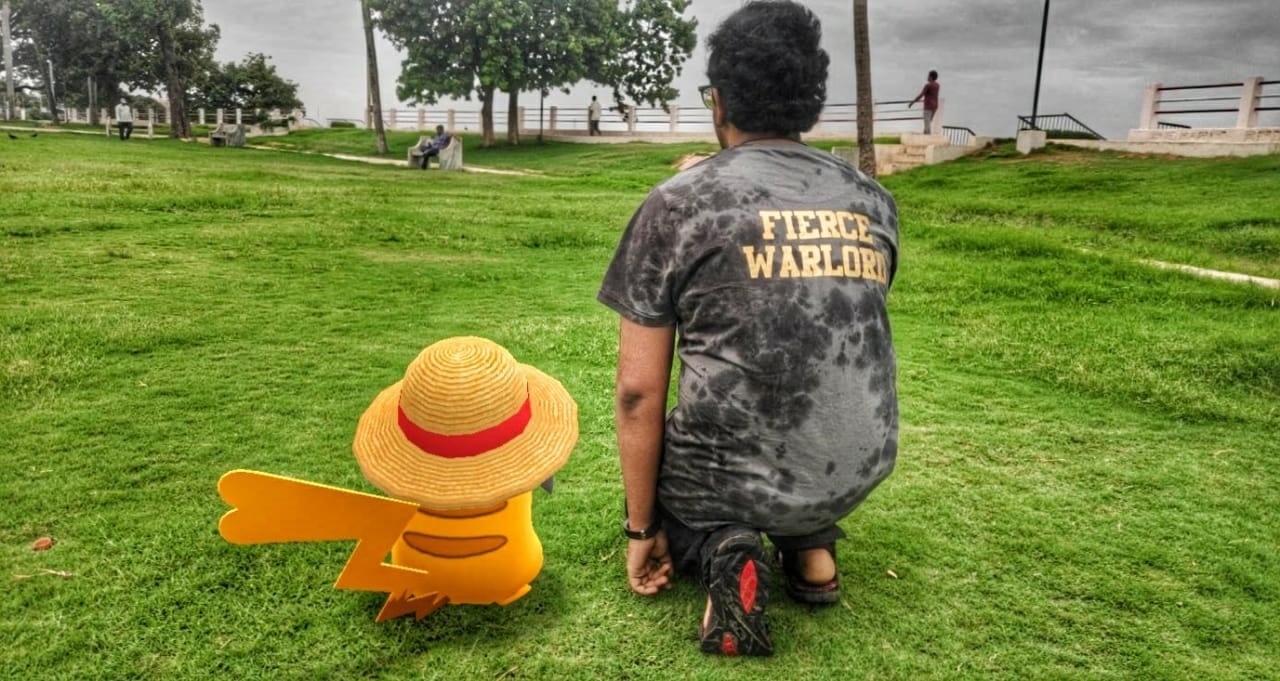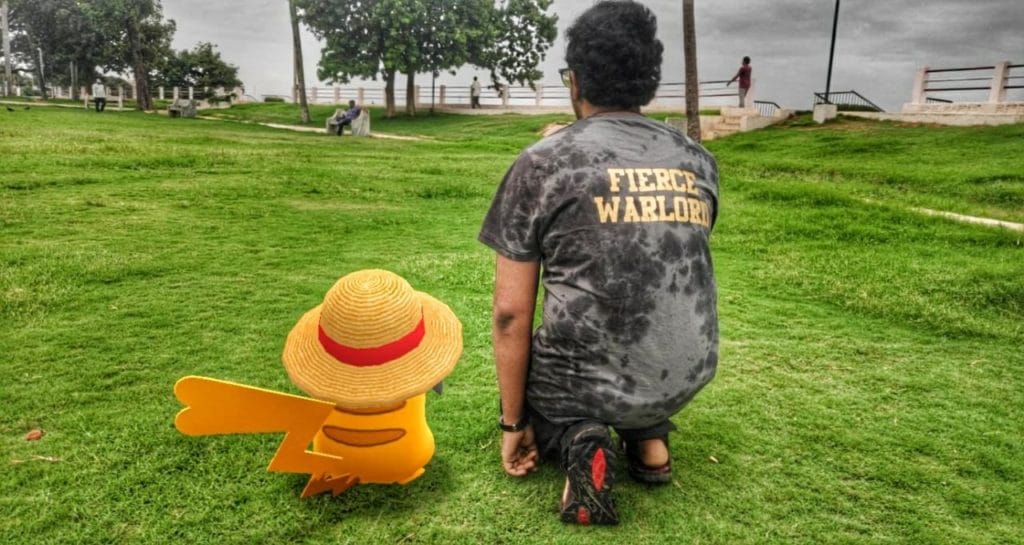 'All the time we looked the pokemon from the human side and now it was time to look at the world from Pokemon's side. A new way to see the beautiful world.'
'Bidoof's Yup Yup Adventure' by mingosanch, Massachusetts, USA.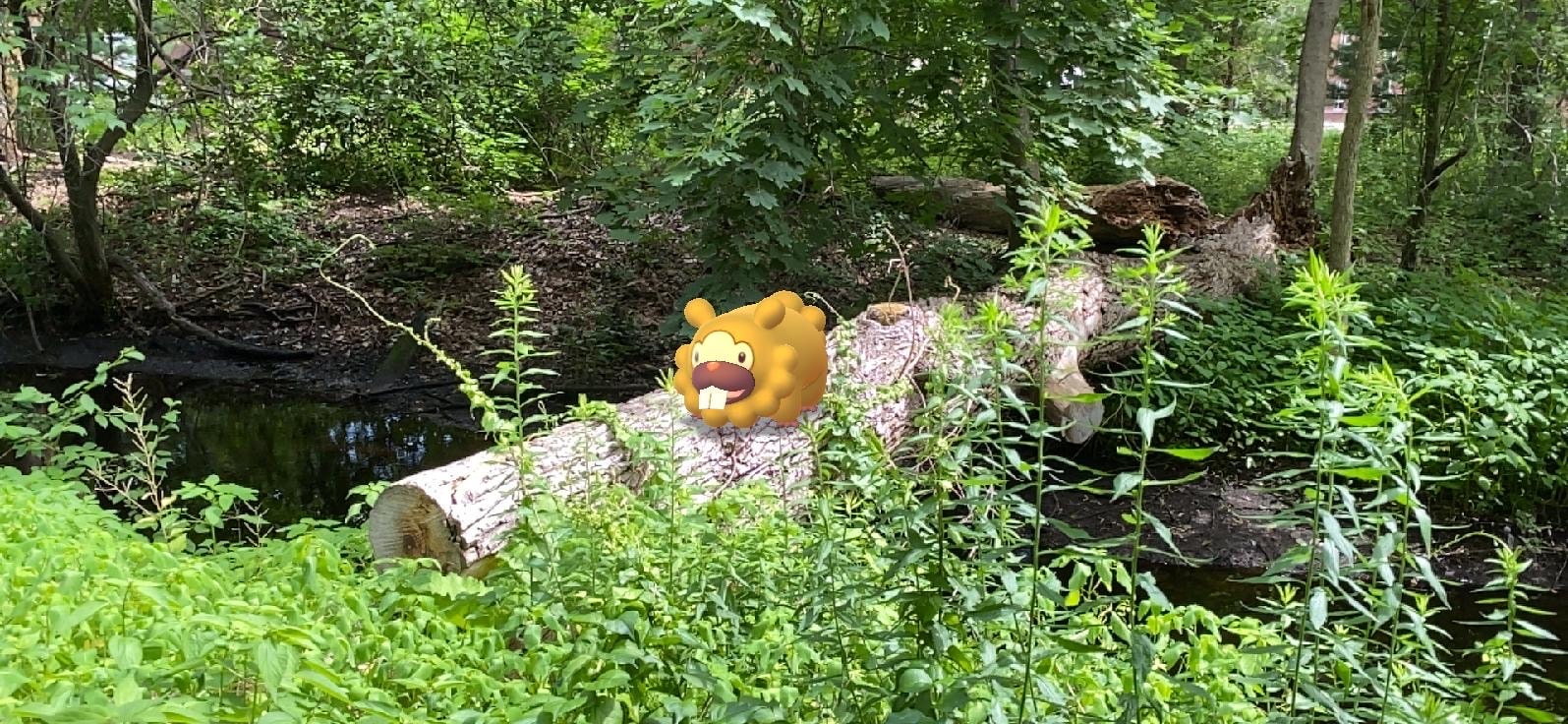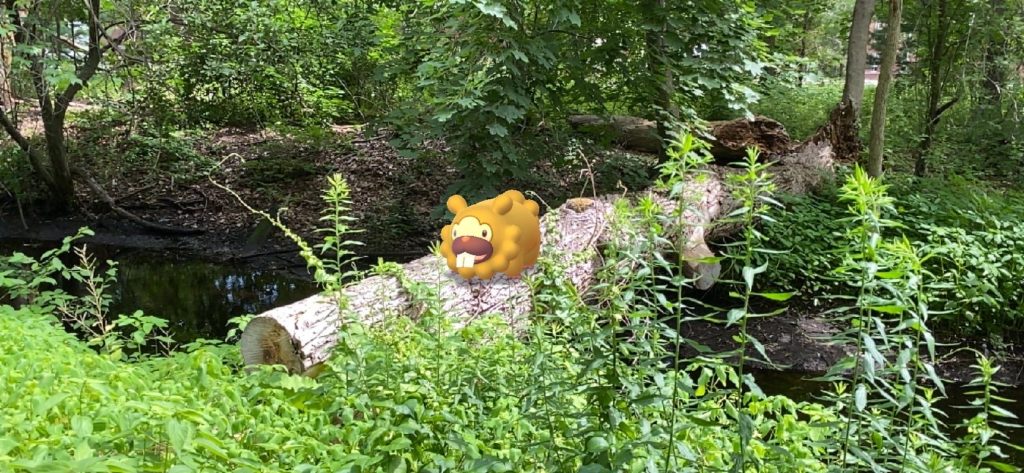 'I don't think I've ever seen a more hardworking and determined Pokémon than Bidoof. With nerves of steel and a never-give-up attitude, there's nothing it can't do! I was lucky enough to capture this picture of this happy-go-lucky Bidoof traversing a river on its way to gather wood to build its home.'
Edited Images
The below AR images have been edited or filtered in some way.
'The great bull' by ElKhan32, Essex, UK.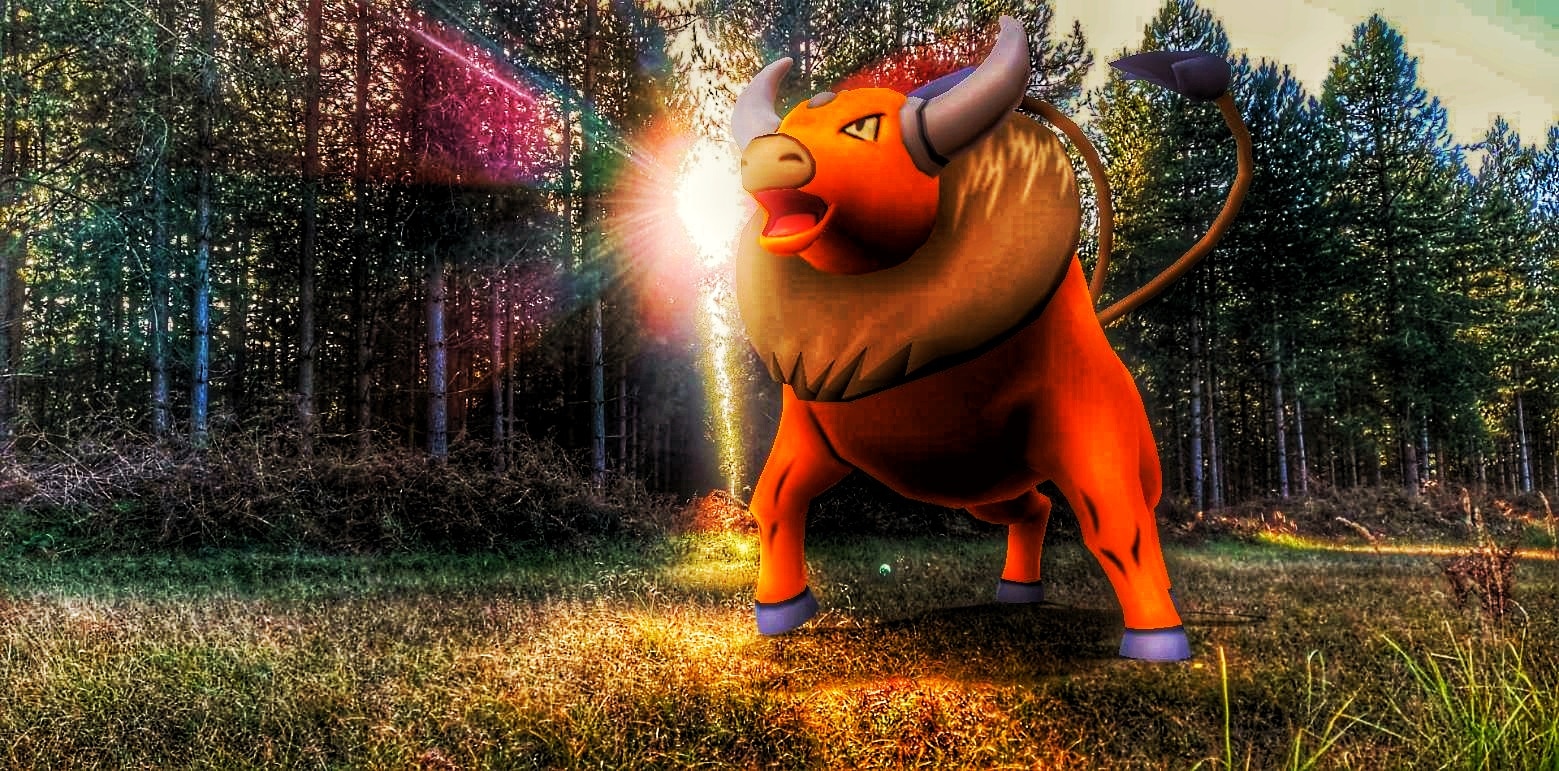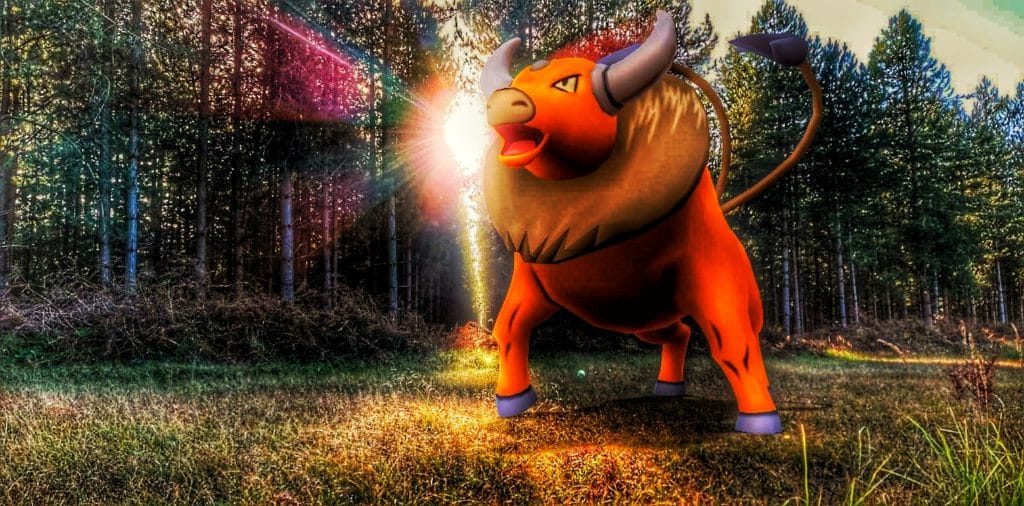 'The great bull, I found it roaming the grasslands near a forest. What a amazing creature.'
'Say Alola to my Torracat' by Johnysntpogopics, Alcácer do Sal, Portugal.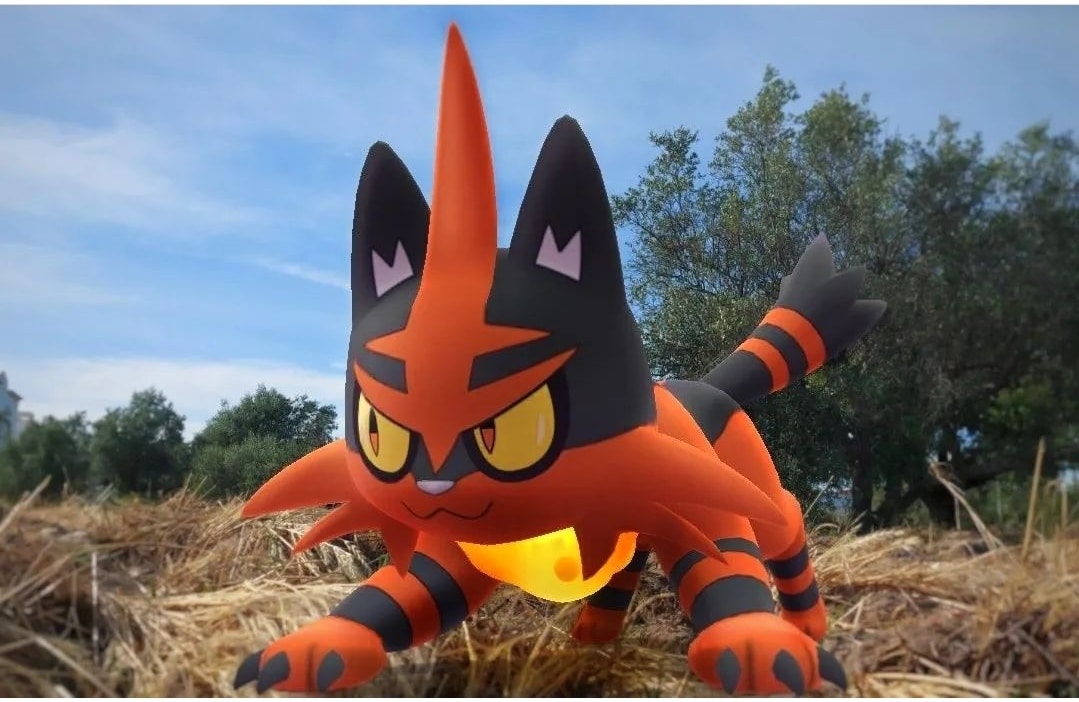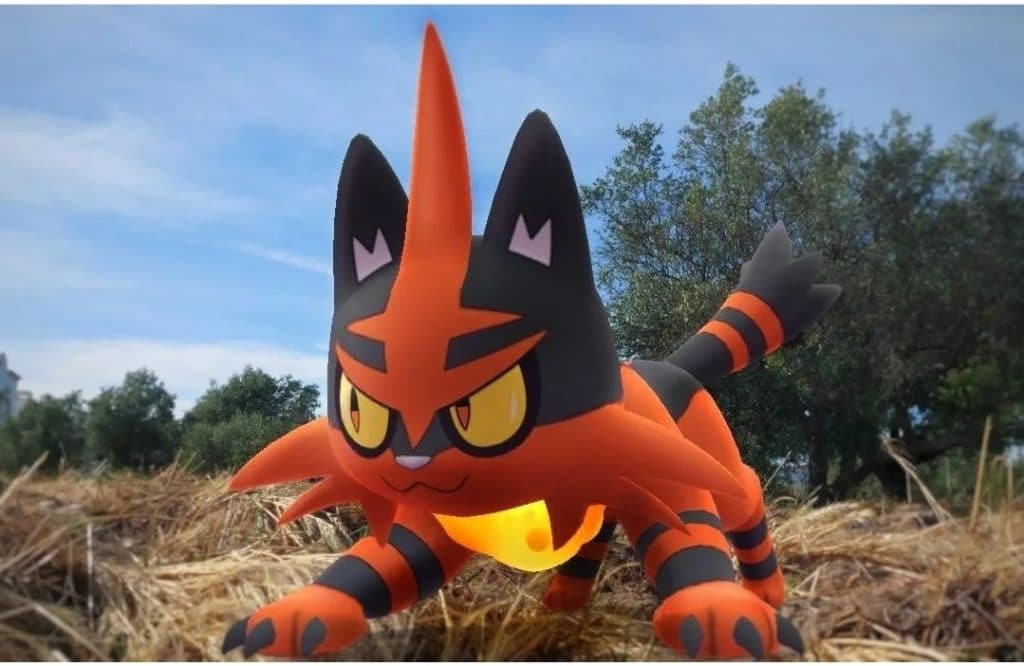 'Decided to make Torracat the star of the weekly theme, Alolan Pokémon, and to give some love to middle evolutions. By far, top tier middle evolution.'
By xXTy593Xx, Savannah, GA Unites States.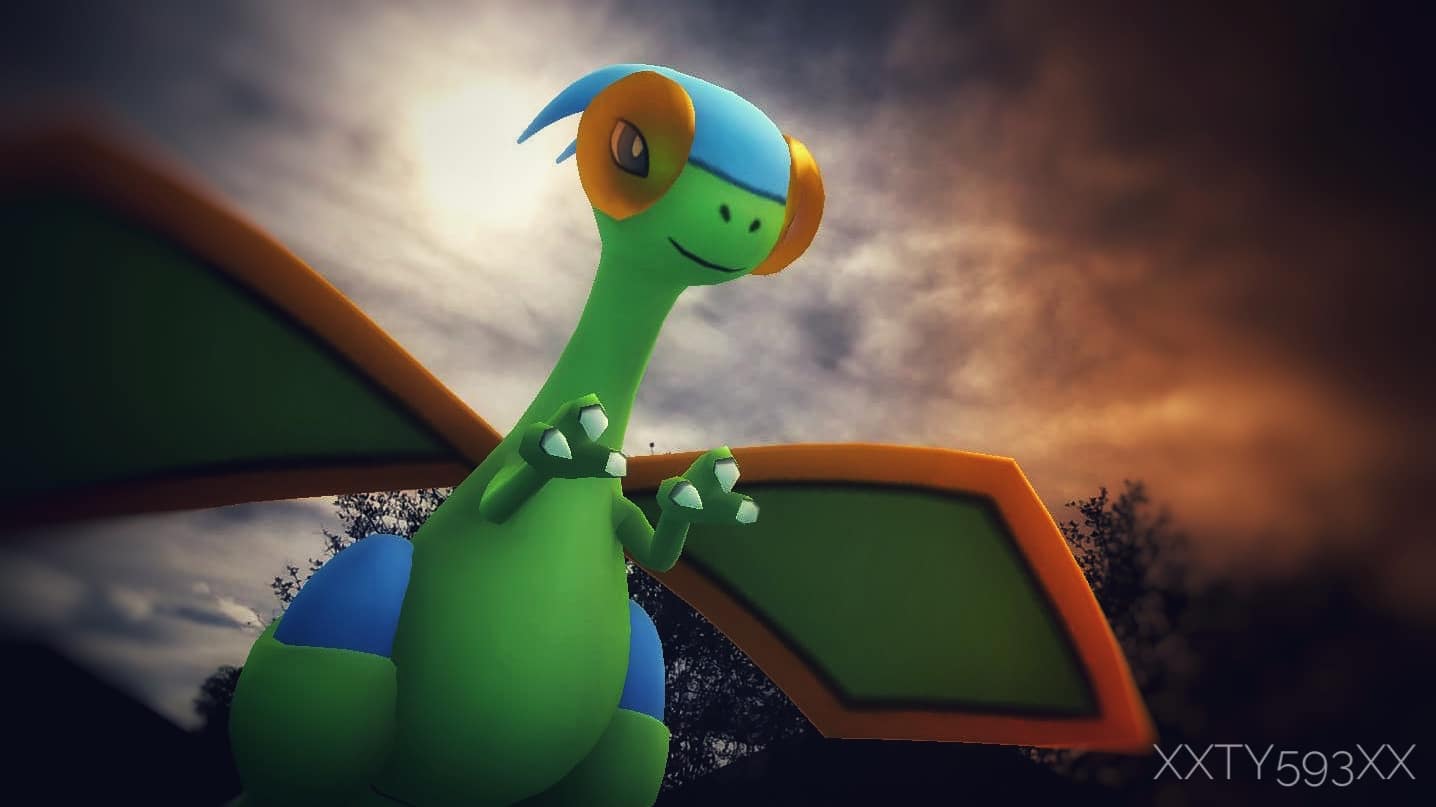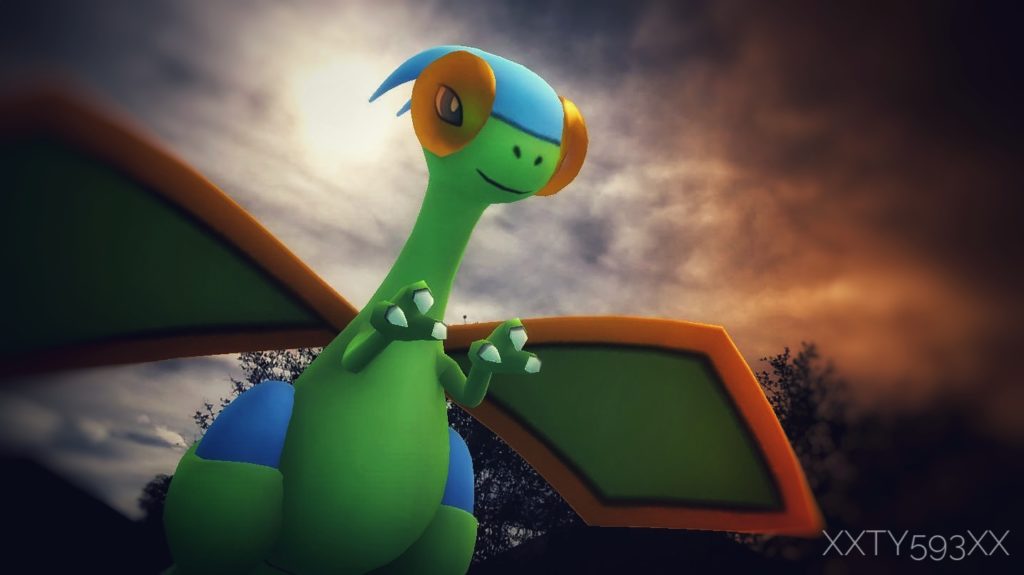 'This was done completely on the fly, I remember this as it was on Trapinch community day back in 2019. Shiny Flygon is one of my favorites, so I really wanted to capture that moment!'
'Lemme Take a Selfie' by Feresk, Dumaguete City, Negros Oriental, Philippines.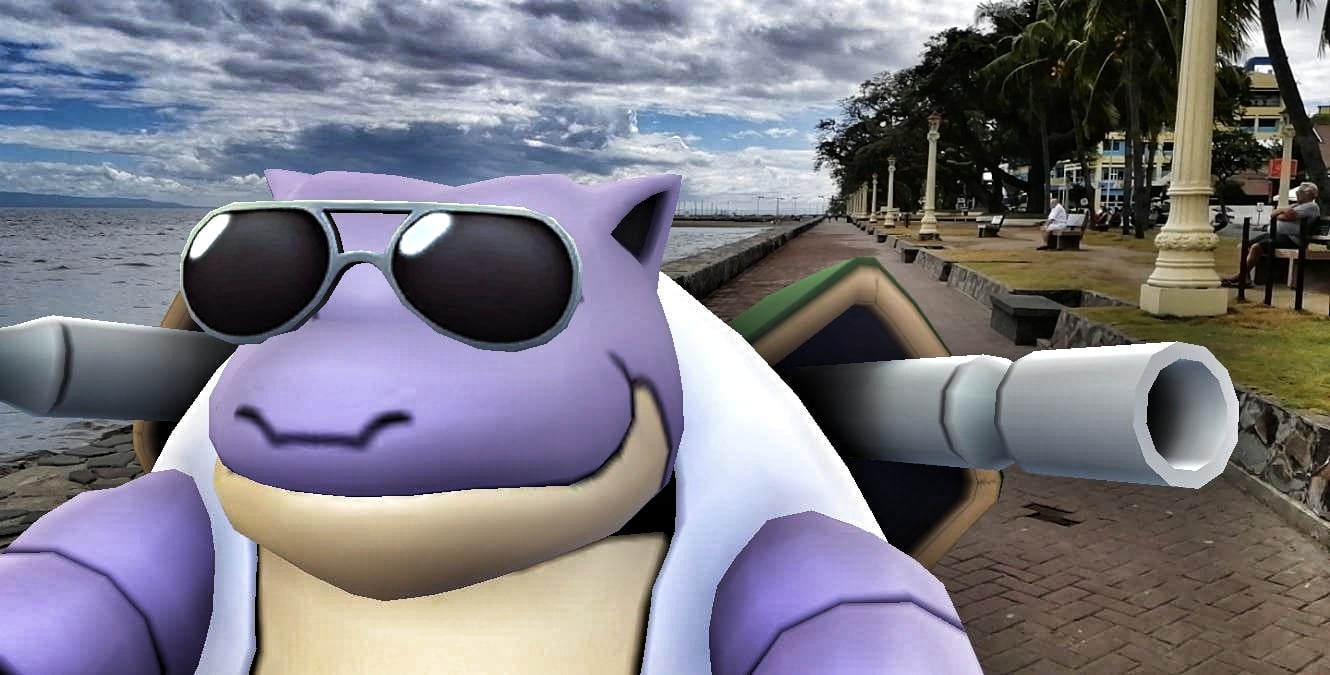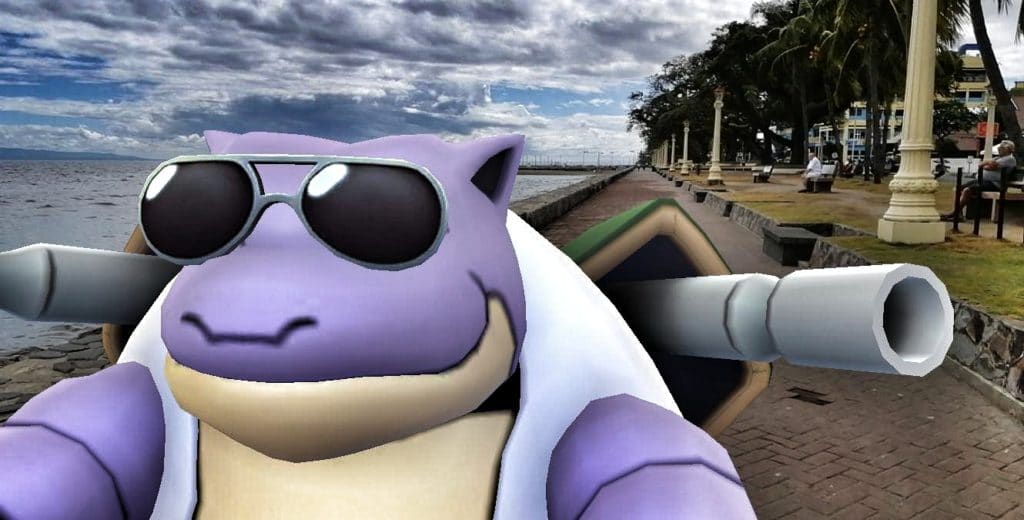 'Never trust your Pokémon with your phone. I found this while scrolling through my pictures.'
'The ninja come forth' by ElKhan32, Essex, UK.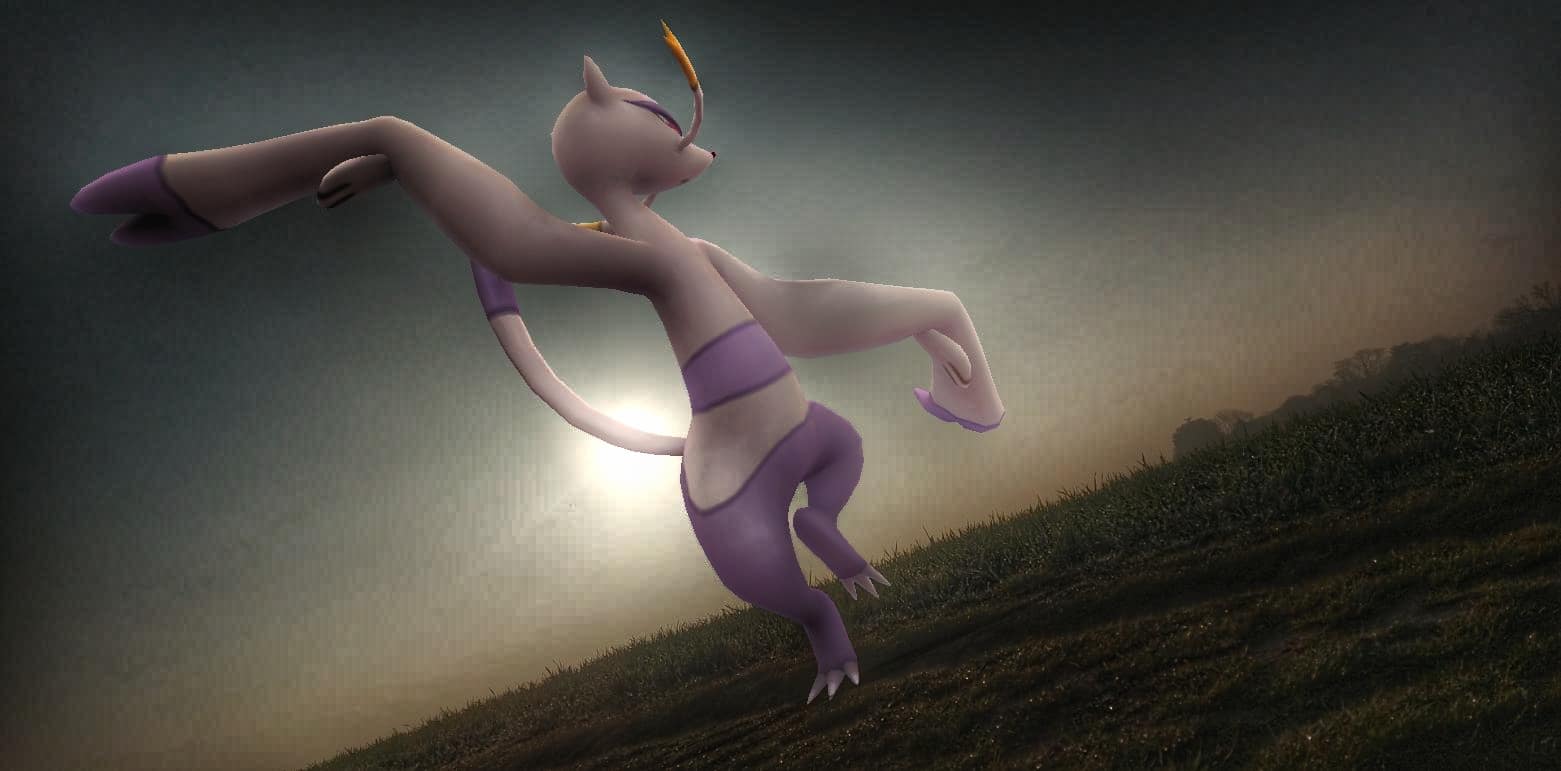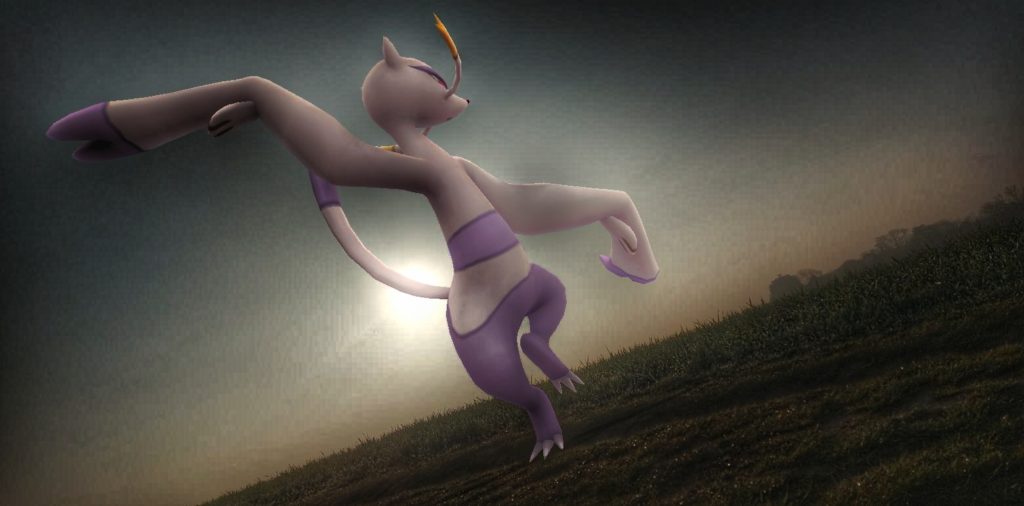 'Practice your skills, hone your talents. Become what you were meant to be.'
'Big Stretch' by Owleyes3, Lexington Michigan, USA.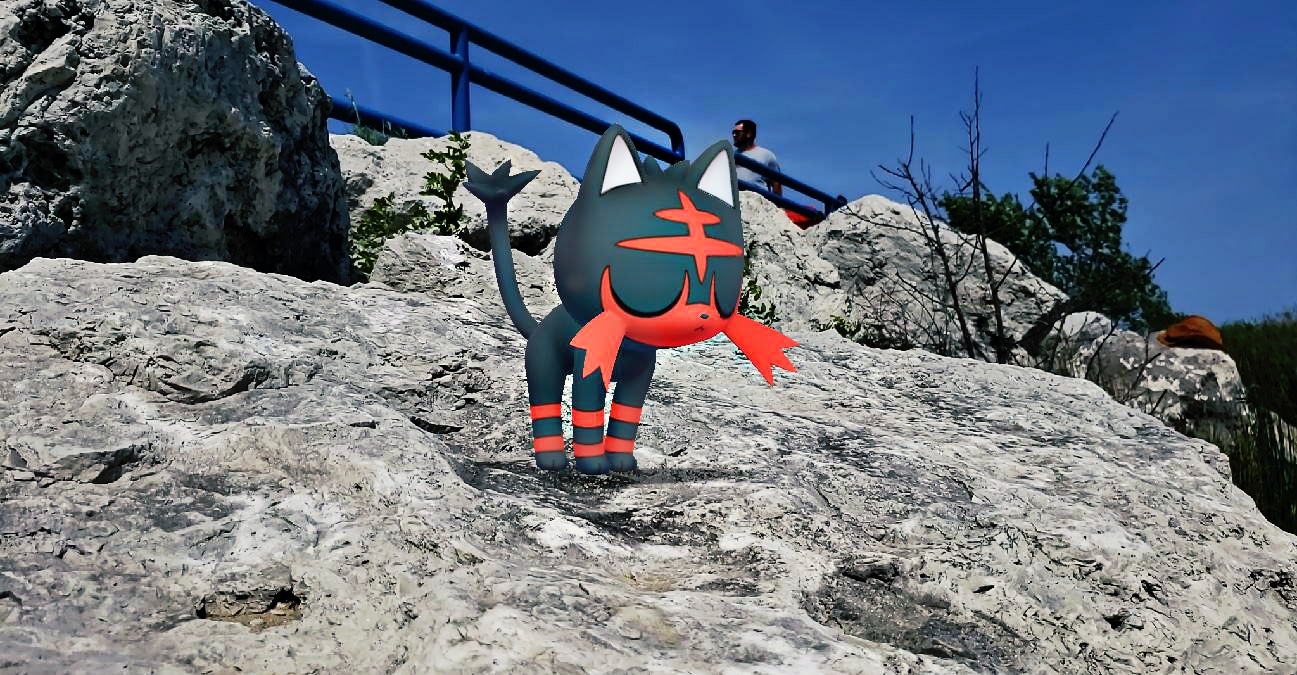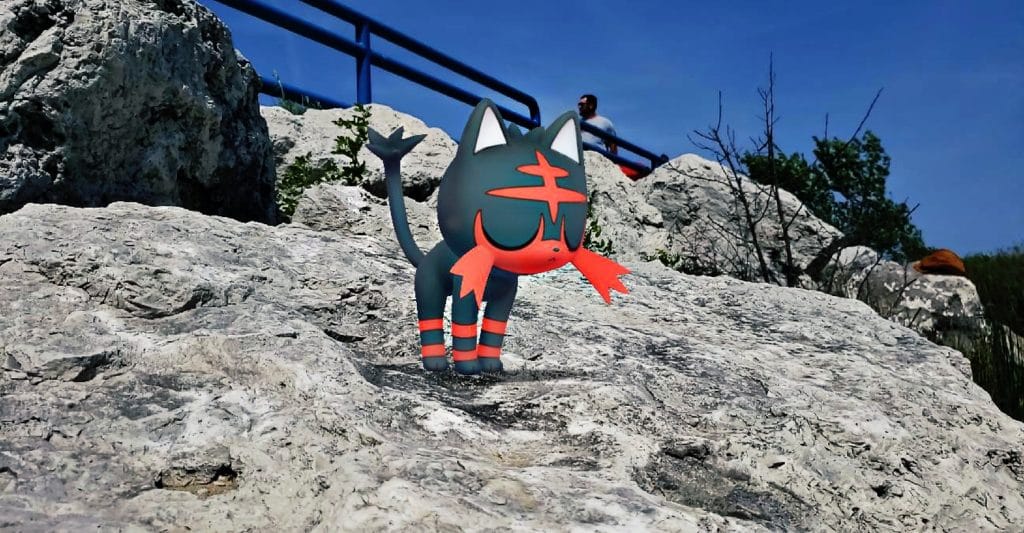 'Litten wakes up from its nap and gives a biiiiig stretch.'
'Rayquaza dyed in the sunrise.' by La bière, Yokohama, Japan.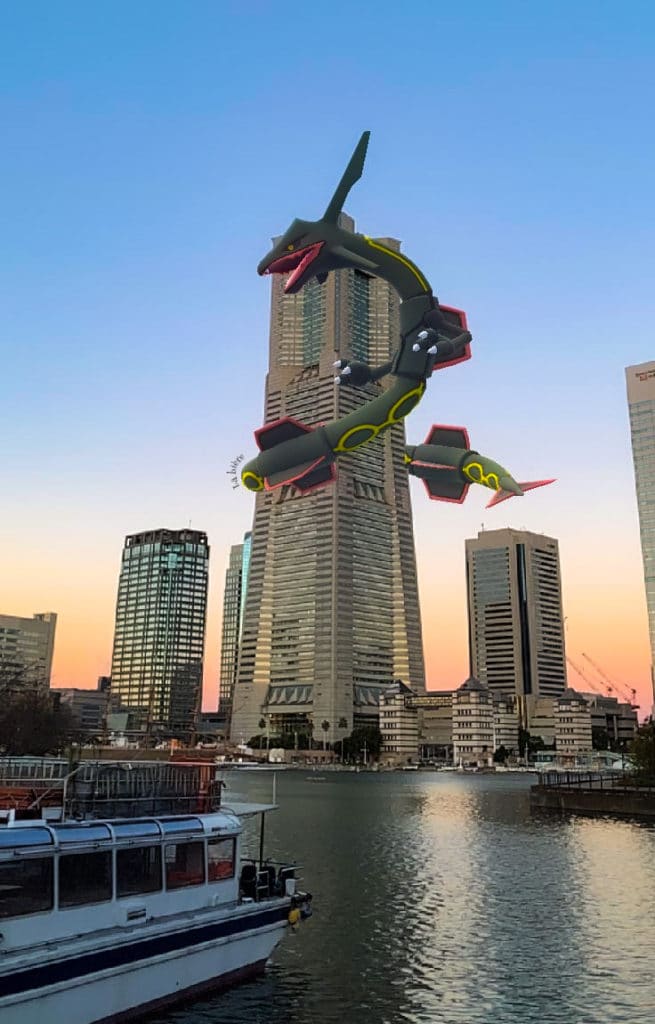 'I used the AR blending to wind Rayquaza around the Yokohama 's symbol tower📸'
'Snowday' by Em3raldPrinc3ss, Tennessee, USA.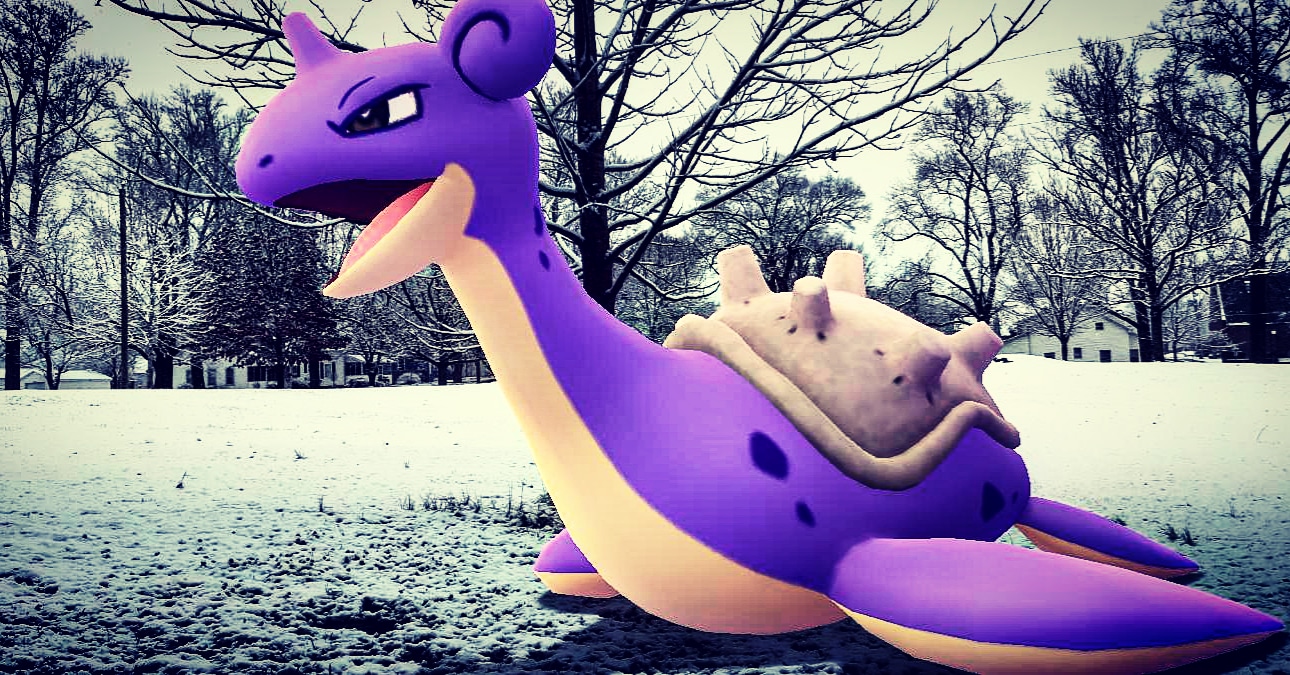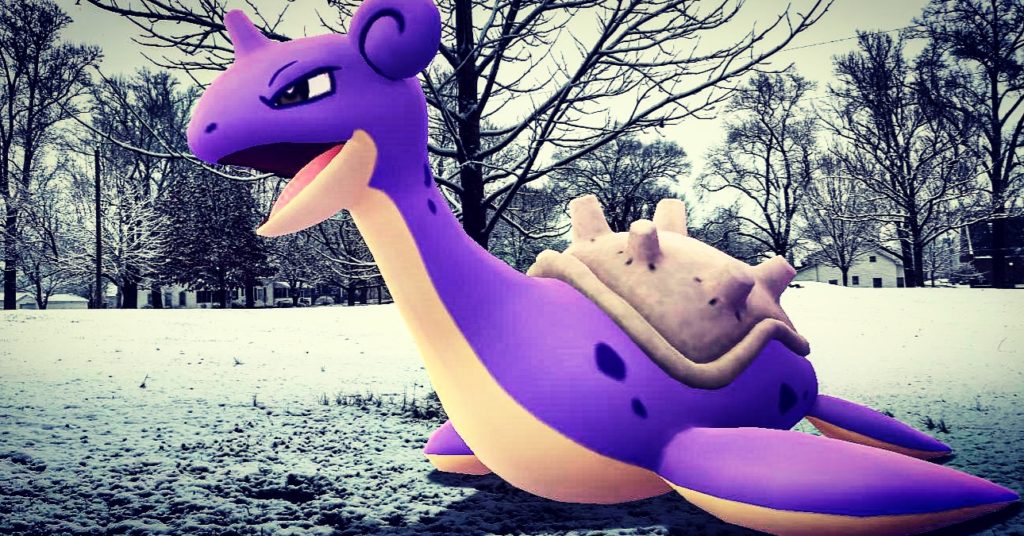 'Finally had a good snow here in the south and had to showcase my Shiny Lapras.'
'Why do I hear boss music?' by SkullCandy091, Tennessee, United States.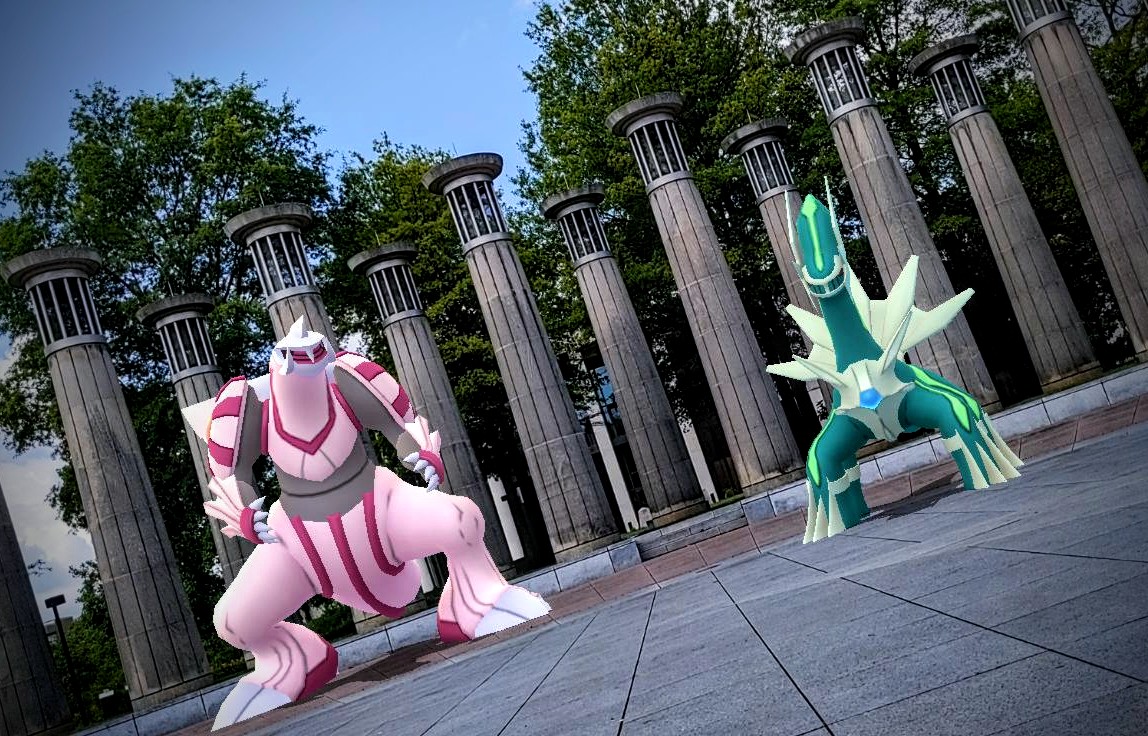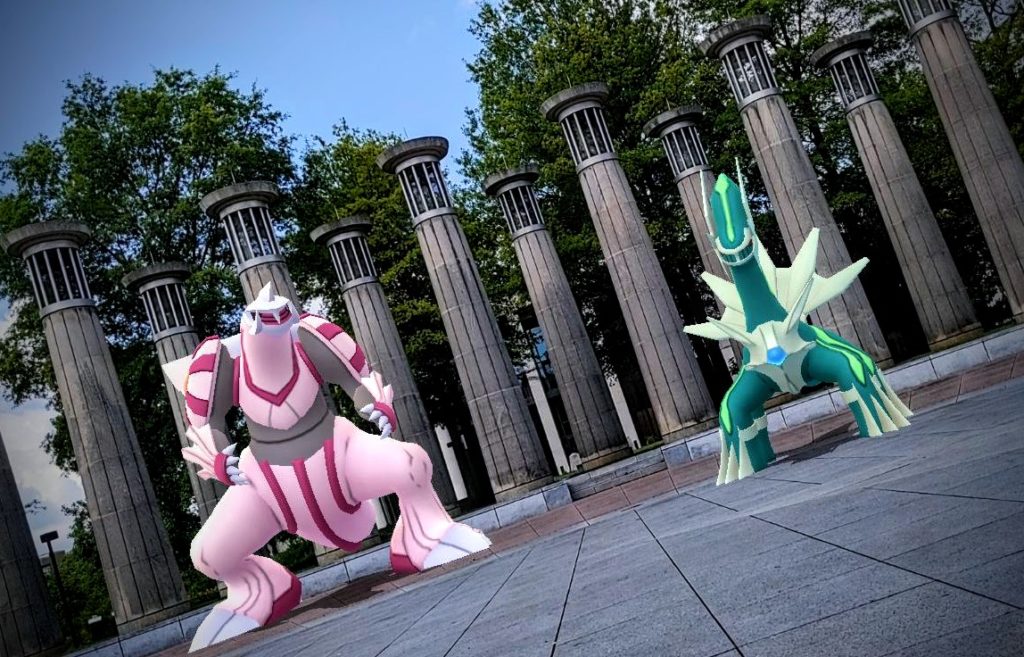 'The bells chimed on my visit to Tennessee, and I knew that it was a legendary encounter. And, what an encounter it was!'
"I Choose You!" by Chris J. Faria, Dartmouth, MA, USA.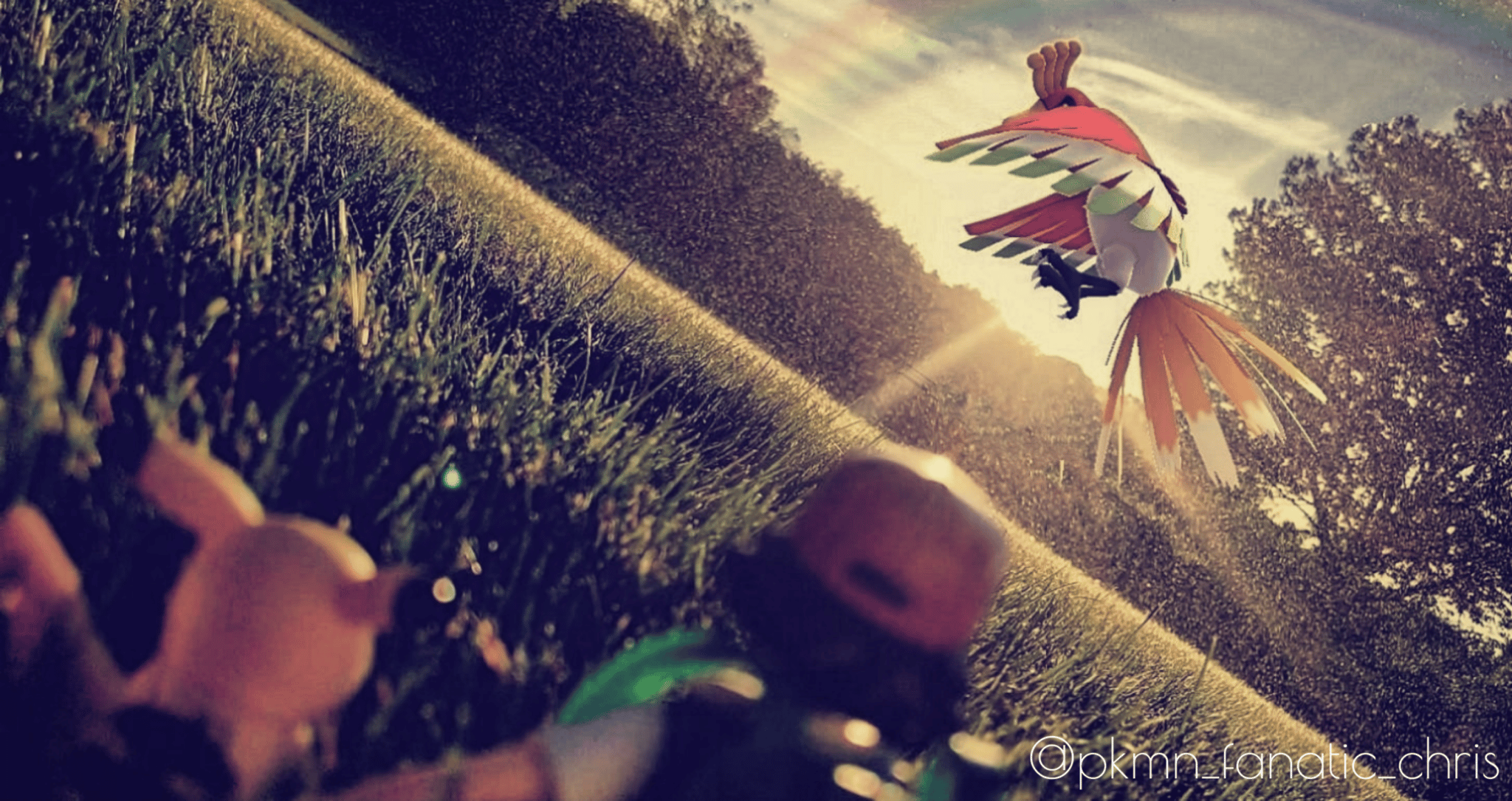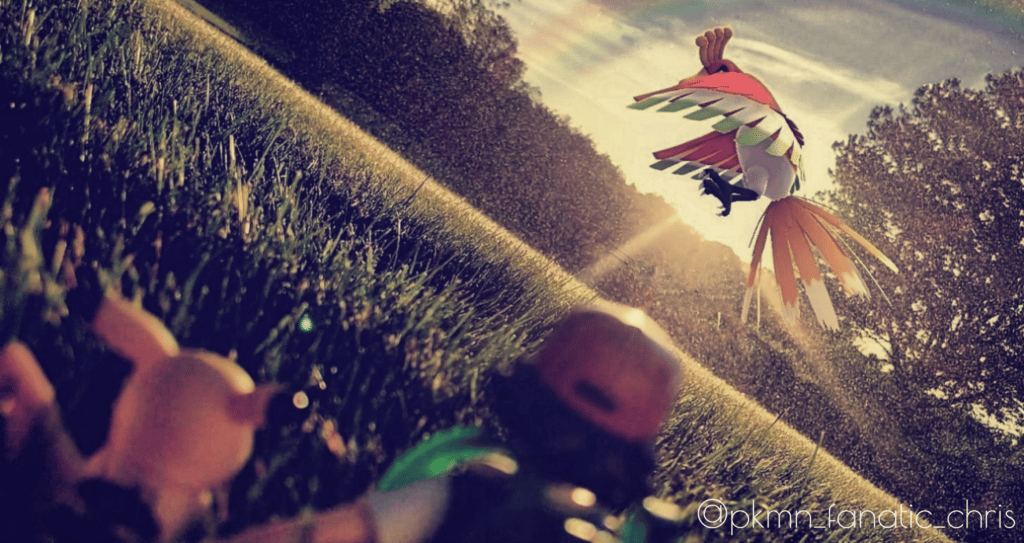 'Ho-Oh flies across the skies after a storm as Ash Ketchum and Pikachu watch in the foreground!'
'Legendary Wrath' by Theclassicbee, Chandigarh, India.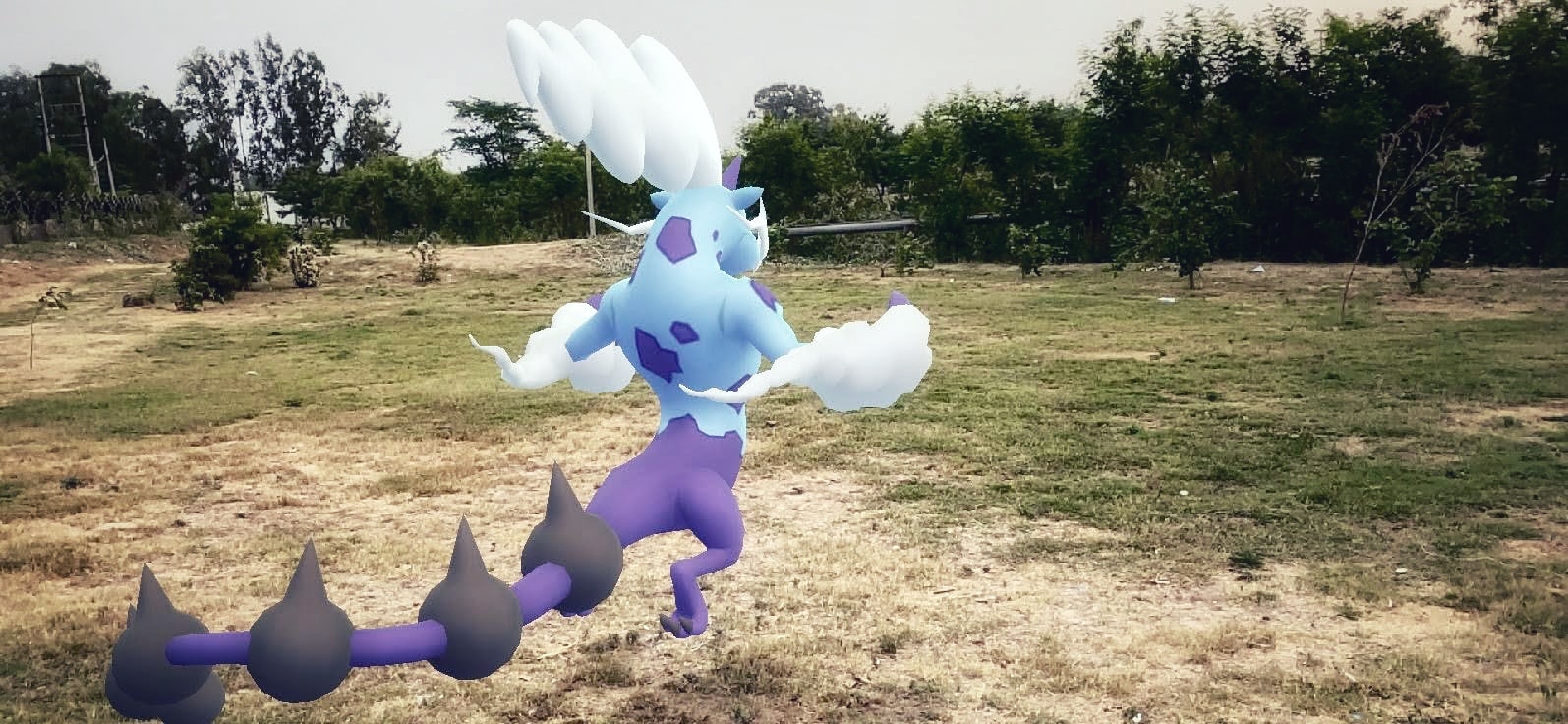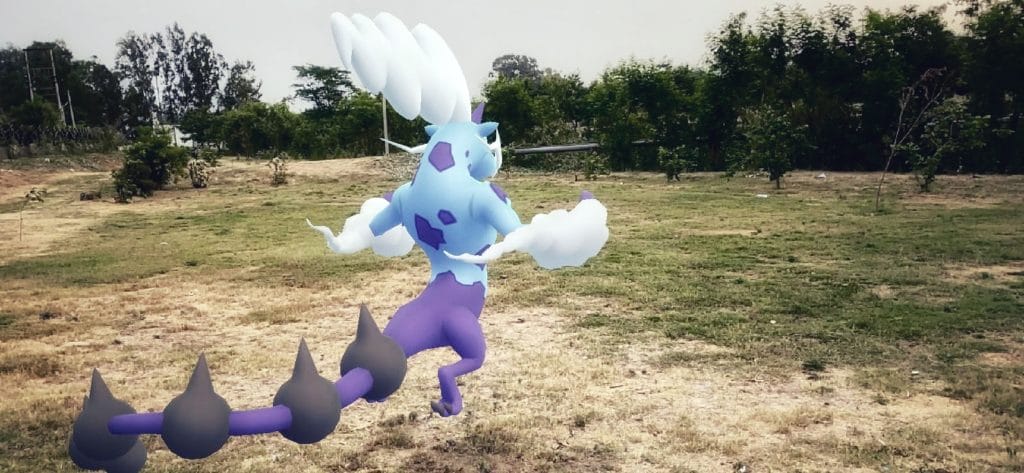 'Early morning angry legendary Pokémon seen in a rampant way.'
'Ready to pounce' by Johnysntpogopics, Lisbon, Portugal.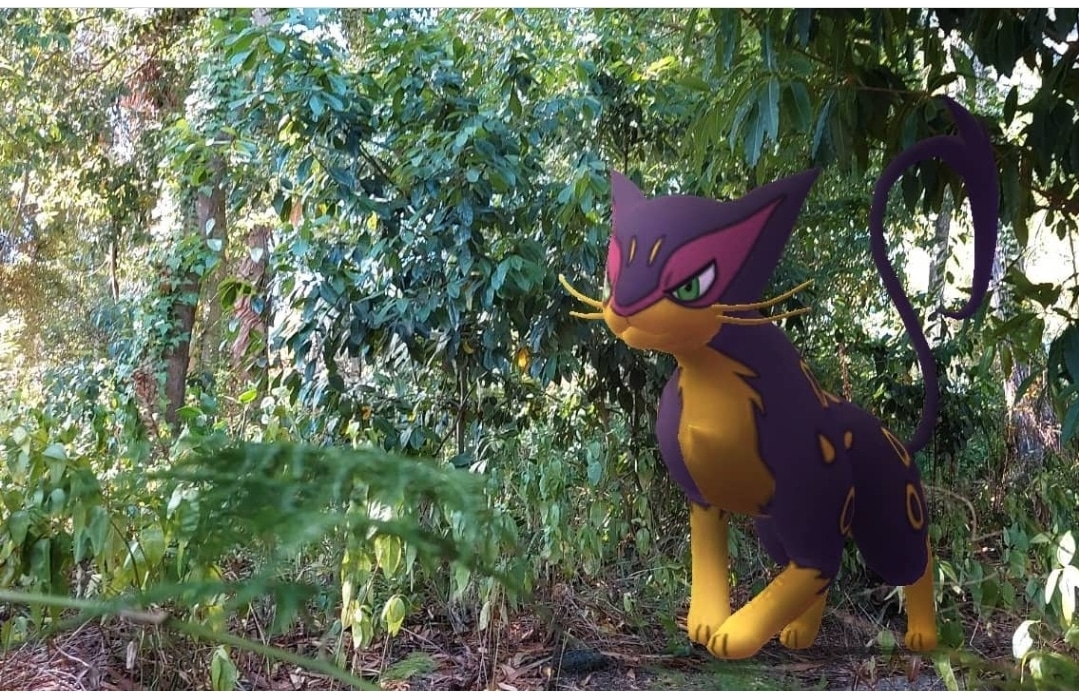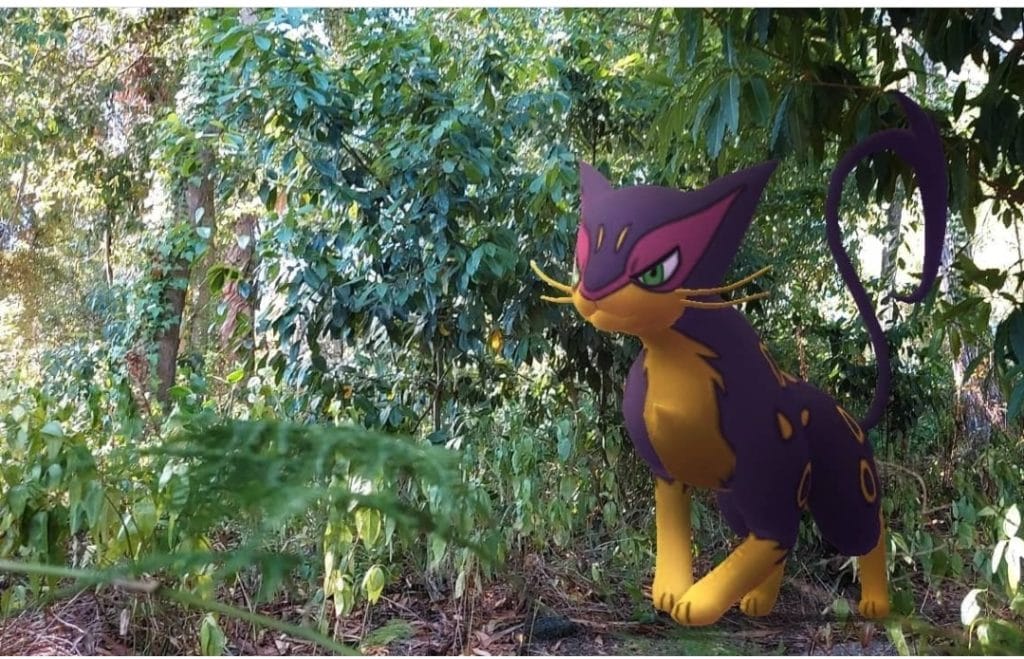 'This one was taken during a Halloween pic event. Liepard is lurking in the shadows ready to pounce!'
AR Masters
The below images are taken by our AR Masters.
'Roaming' by Ash Ketzchup, Canary Islands.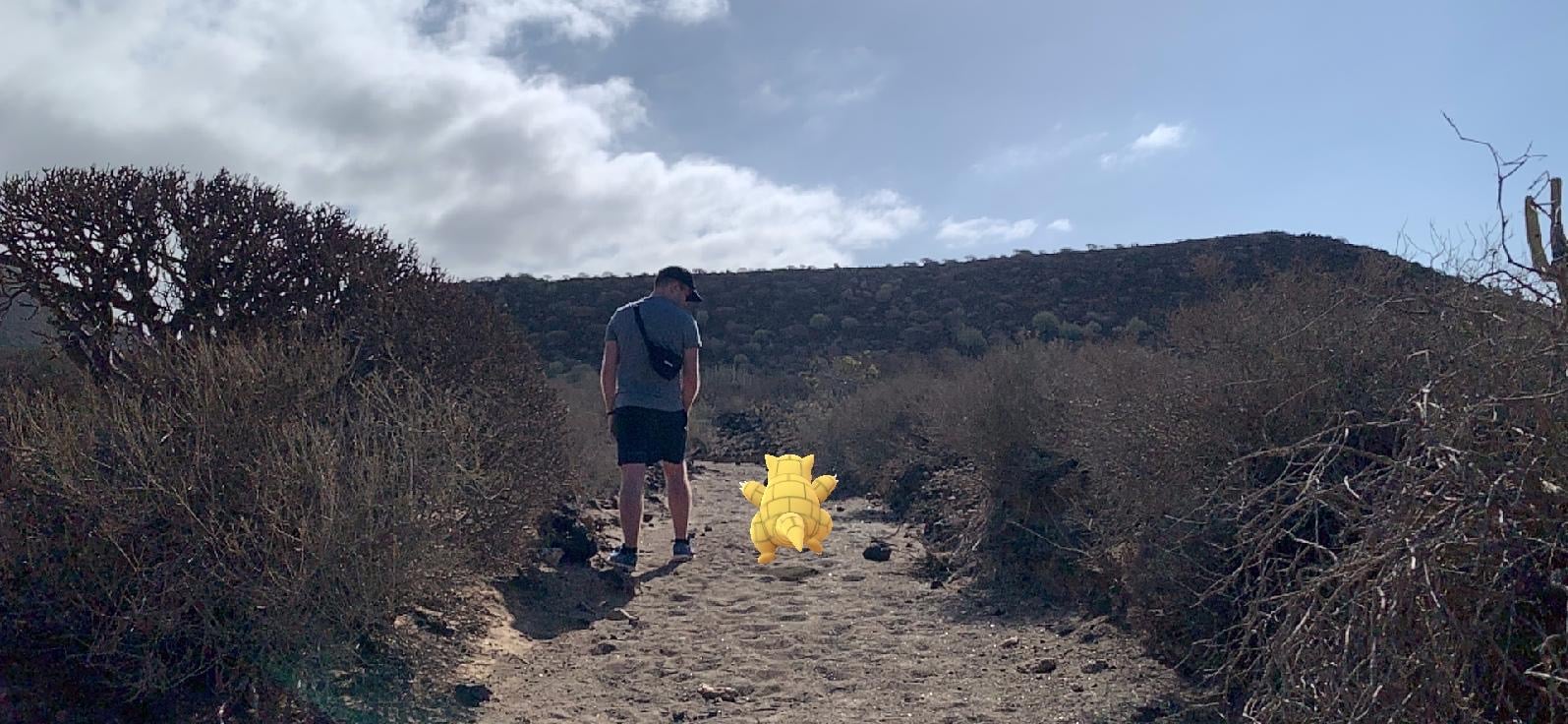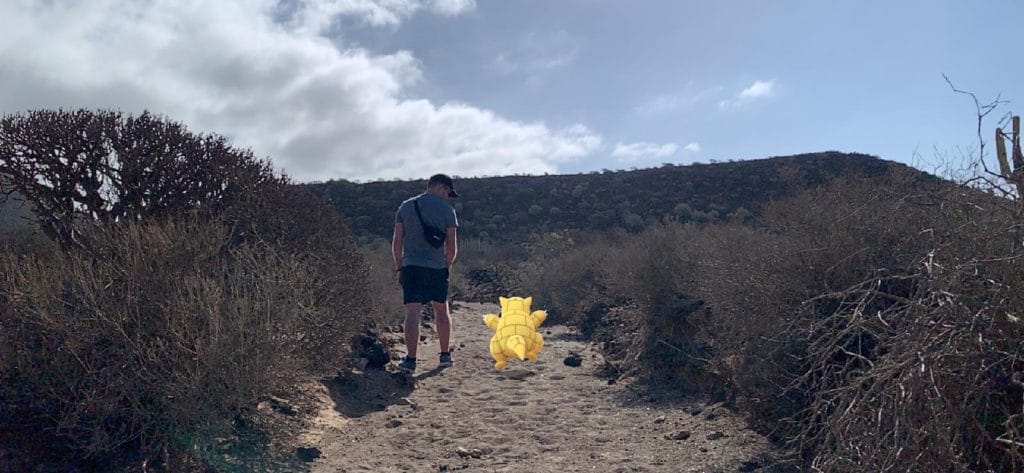 'Exploring the world with my buddy!'
'Sausage Doggo' by kittypokemonsalot, UK.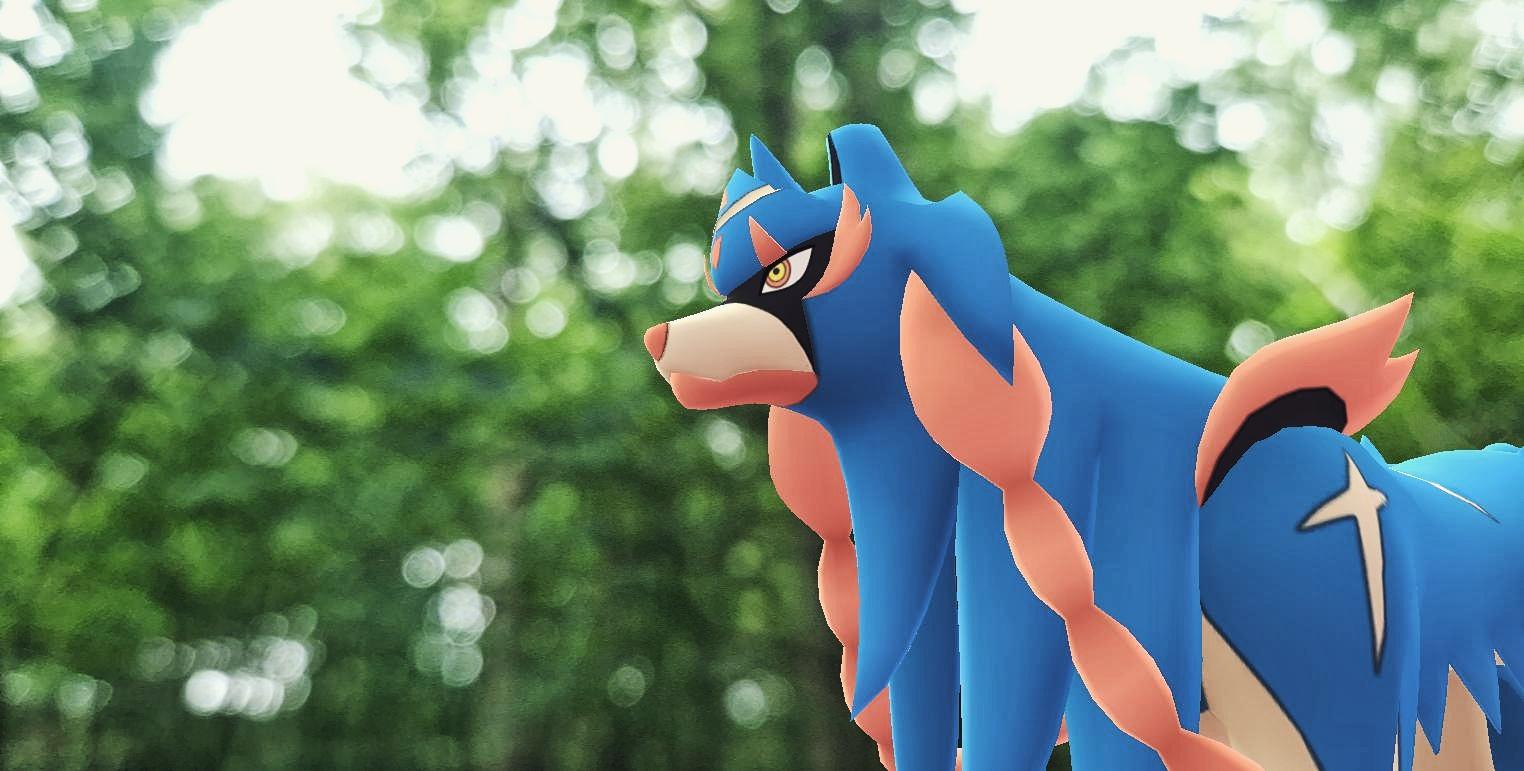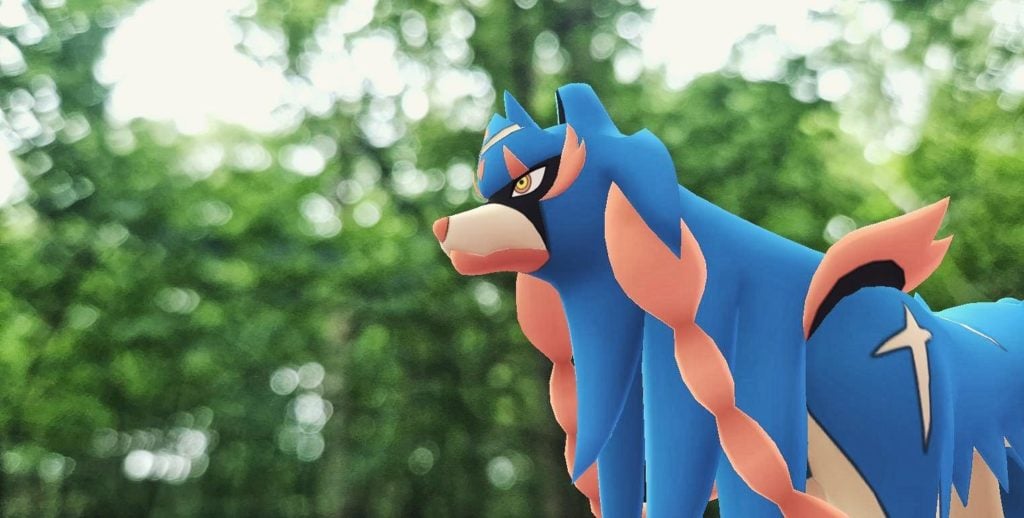 'I'm really obsessed with bokehmon at the moment. The technique makes portraiture of Pokémon feel more authentic to me. The shallow depth of field mimics what real cameras would do, and I really enjoy that. Also, I feel like Zacian looks like a dog that has stolen a string of sausages so they amuse me.'
Next Submission Theme
For our next theme, we want to see your best images featuring the colour Red! Whether that is a red Pokémon, or a red environment is up to you, but the colour red must be featured. Submit by 25th July to be considered here. Full rules at the submission link.